Some of the most beautiful work of this craftsman, and many others, are in this book "Liège Gunmakers through their Work. 1800 - 1950".
For more detail see: LIEGE GUNMAKERS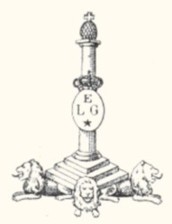 Albini Braendlin Infantry model RIFLE
Rare Belgian single shot breech loading military rifle converted from the M.1853 percussion rifle.
The rifle utilizes the breech with a locking bolt attached to the hammer-body. Two steel barrel bands configuration with a nose cap. Steel receiver. Adjustable rear sights.
Ramp and leaf sight graduated to 1400 meters (resighted for the new, higher velocity M.1880 cartridge). A notch on the extended rear sight slide in conjunction with a stud on the middle band could be used for ranges up to 2100 meters.
Complete with original cleaning rod. Matching serial numbers on the chamber, buttplate, rear sight, middle barrel band and locking bolt. The breech displays a different number, which is most likely an assembly number. No numbers on other parts.
The barrel displays a date, "1868"(most likely a conversion date).
The right side of the buttstock displays a very nice cartouche with following wording, "Crown over L, F.DG. J.D. 1867"(King Leopold).
The lock plate displays a maker markings and an original production date, "JH 58".
Belgian government property mark is stamped on the chamber, "GB in the Oval" (Gouvernement Belge).
Several other Belgian marks and proofs are stamped on the various parts of the rifle. Overall length: 53.50 inch. Barrel length: 34.25 inch.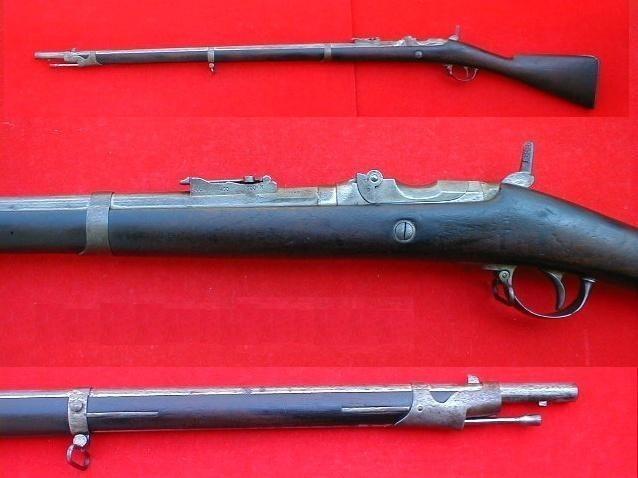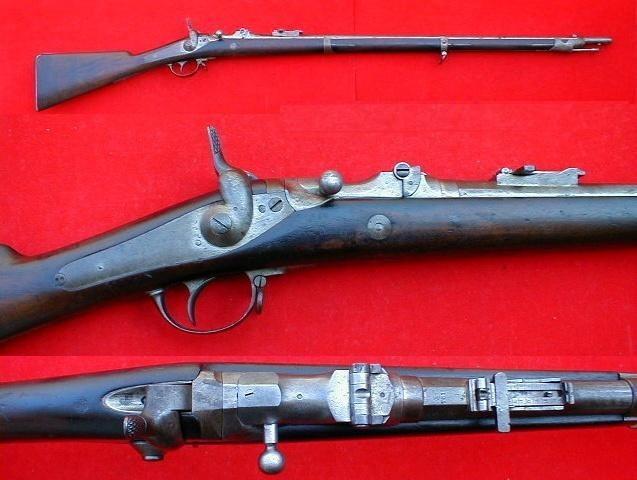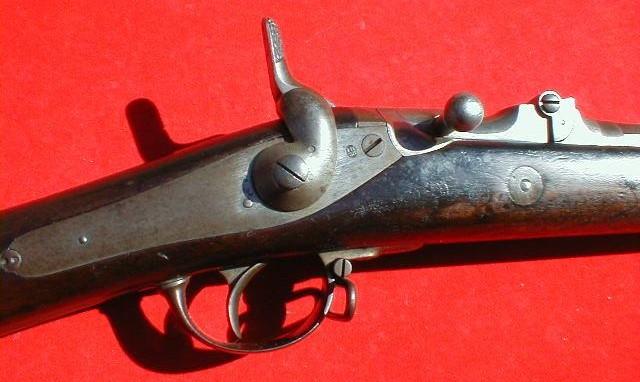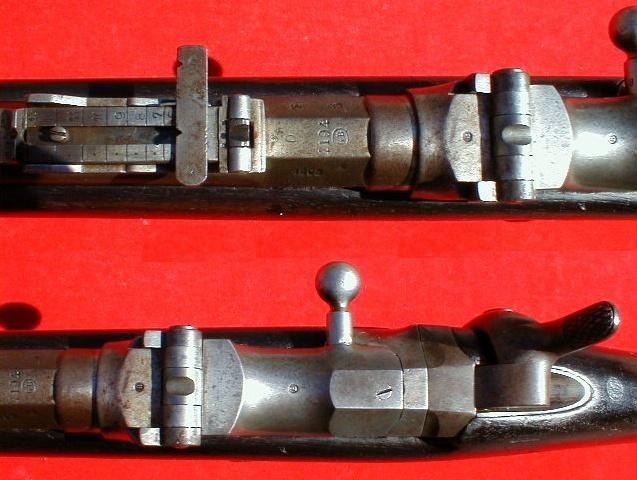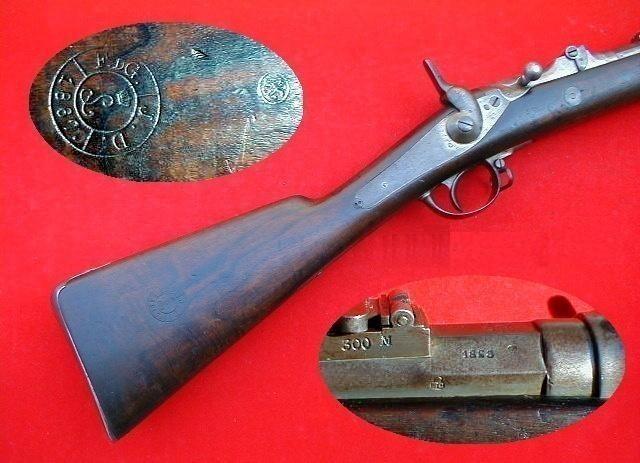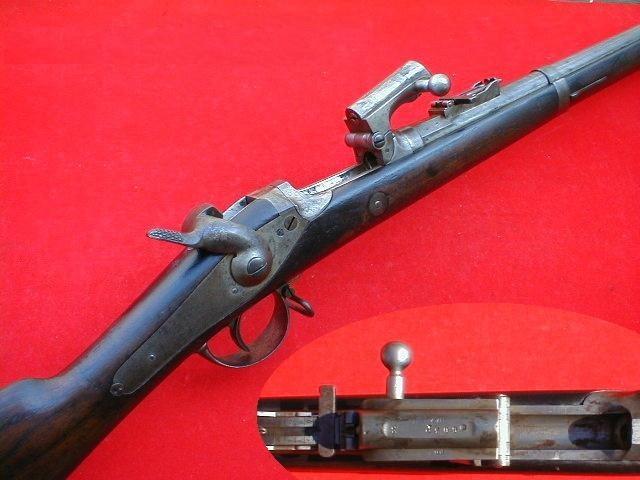 Albini Braendlin musket
Superb quality military-style musket. Possibly a Belgian Military Cadet gun.
Miniature of the full-size military rifle in approximately 75% scale.
Rifles of similar dimensions were used by military academies all over Europe. Smoothbore. This musket would fire both 9 mm ammo and shotgun shells.
Typical Albini-Braendlin trapdoor-type action. Interesting combination of brass receiver and steel trapdoor.
Perfect machining and fitting of all parts! Swiss style butt plate. Military style rear sight. Complete with cleaning rod.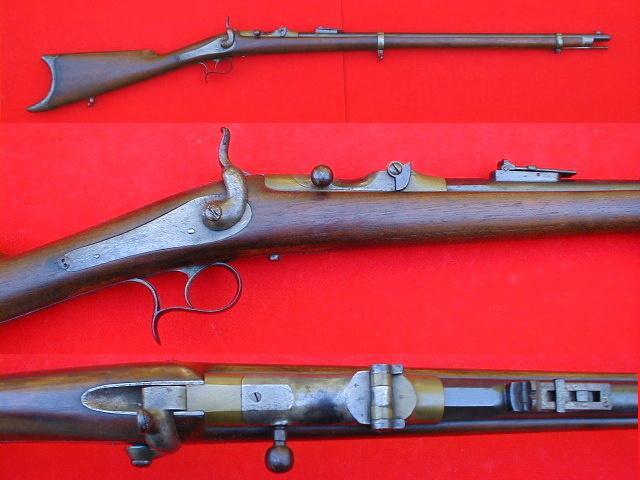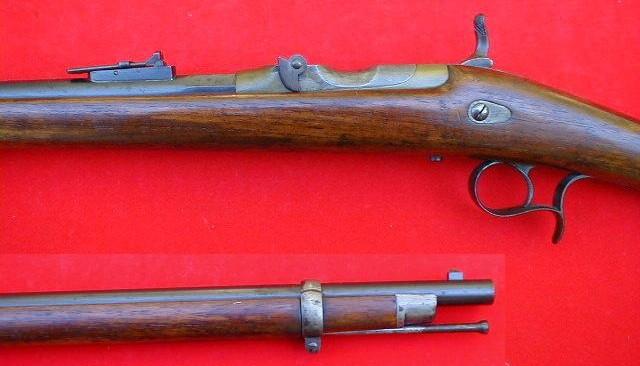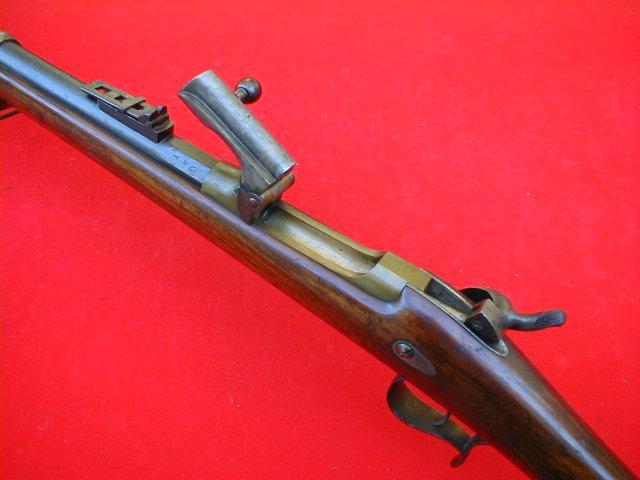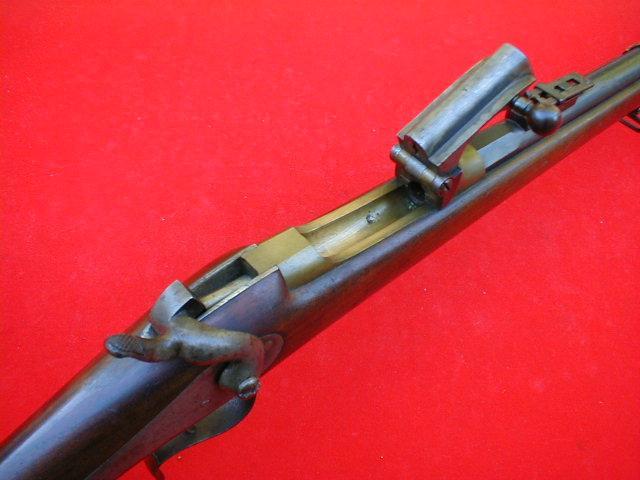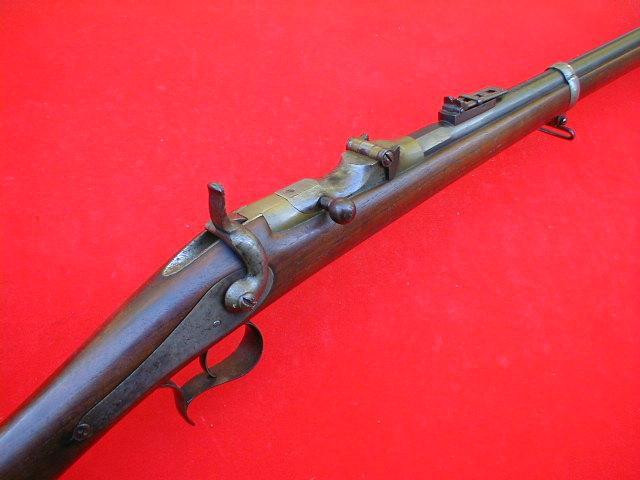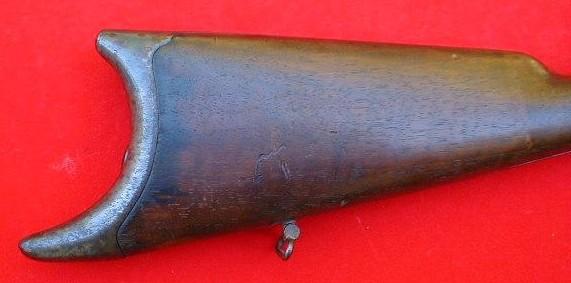 Albin-Braendlin.
Belgium: initial transformation of rifles according to a Montstorm's idea :Extractor Mechanism invented by Augusto Albini and locking bolt attached to the hammer by Francis Braendlin (German working with Brimingham).
Albini-Braendlin: models 1777/67 (11 X 50R), 1841/53/67 and 1853/67, 1877/1873 (11 X 42R), rifle smoothes 1867/1901 (14mm with leads).
PH.
The model 1841 would have undergone the "Albini-Braendlin''conversion ", which would justify the caliber(17,5), the lack of a rear sight and the M.A.E stamp .
Christian Pisart.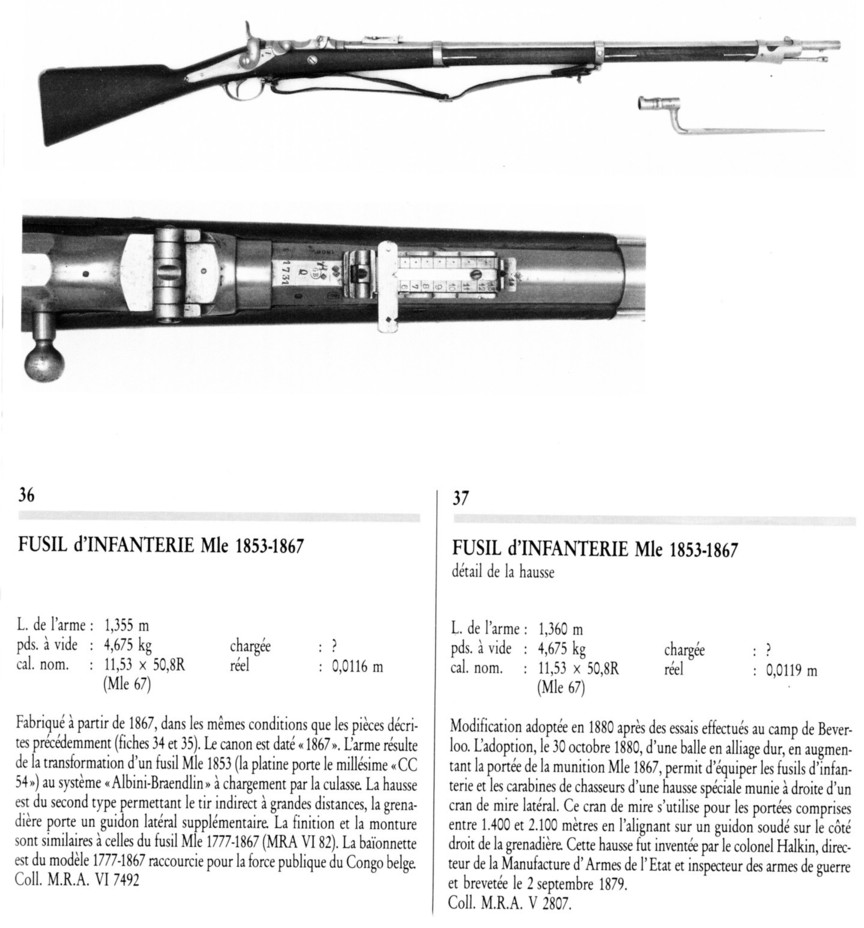 ALBINI
The ALBINI Rifle has already been largely covered on this site;
The distinctive feature of this one is that it was rebarreled to 28 Gauge for hunting.
Proof:
The post 1893.Liege Proof House stamp of acceptance.
Marking 28 C in a lozenge used from 1898 to 1924.
GG
Photos Littlegun