Some of the most beautiful work of this craftsman, and many others, are in this book "Liège Gunmakers through their Work. 1800 - 1950".
For more detail see: LIEGE GUNMAKERS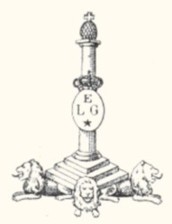 Jacques ANCION & Cie
Hunting rifle with key «top lever» between the hammers.
Barrels in very nice damascus with « J.ANCION & Cie LIEGE ». It's the mark of Jacques Ancion & Cie, Liège 1886/1887, author of two belgian patent.
GG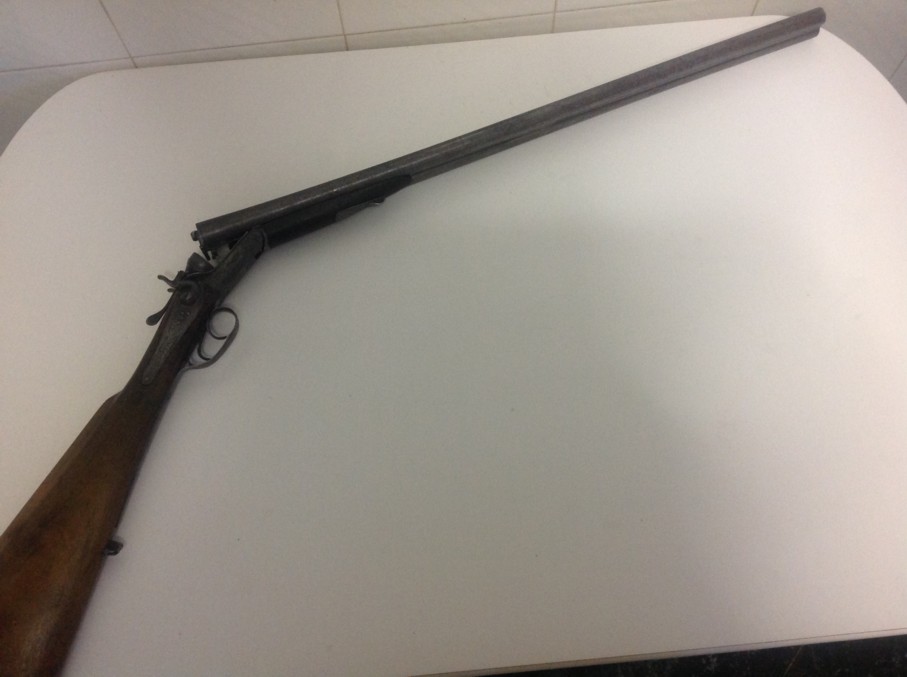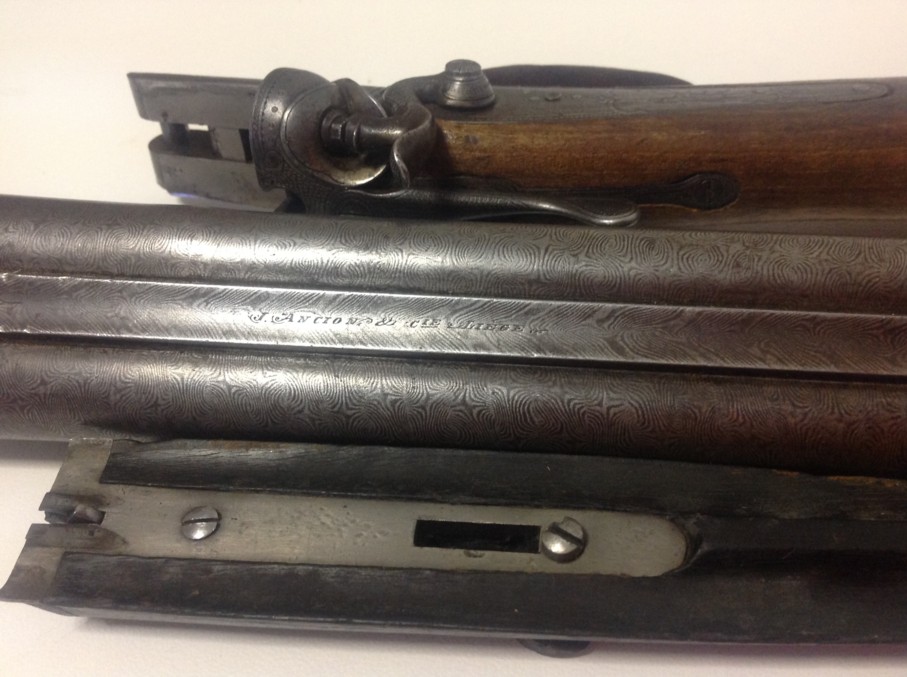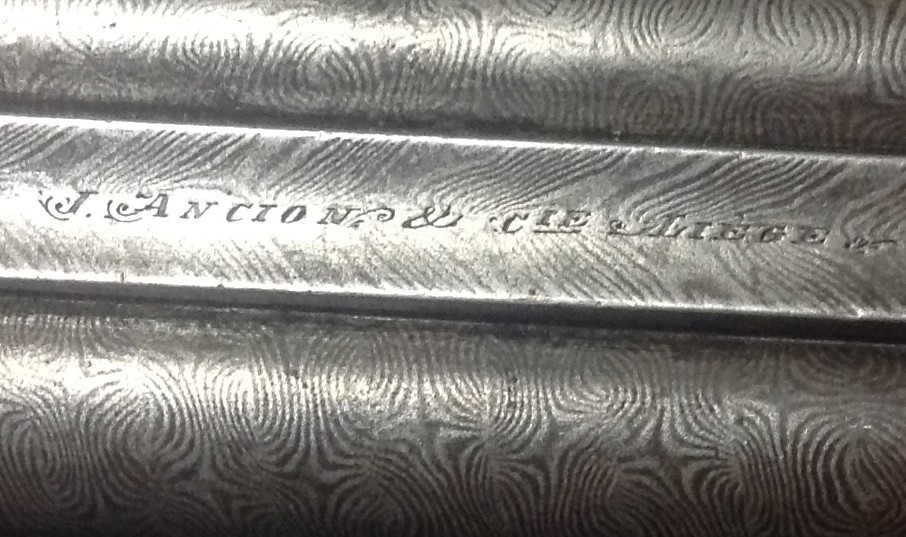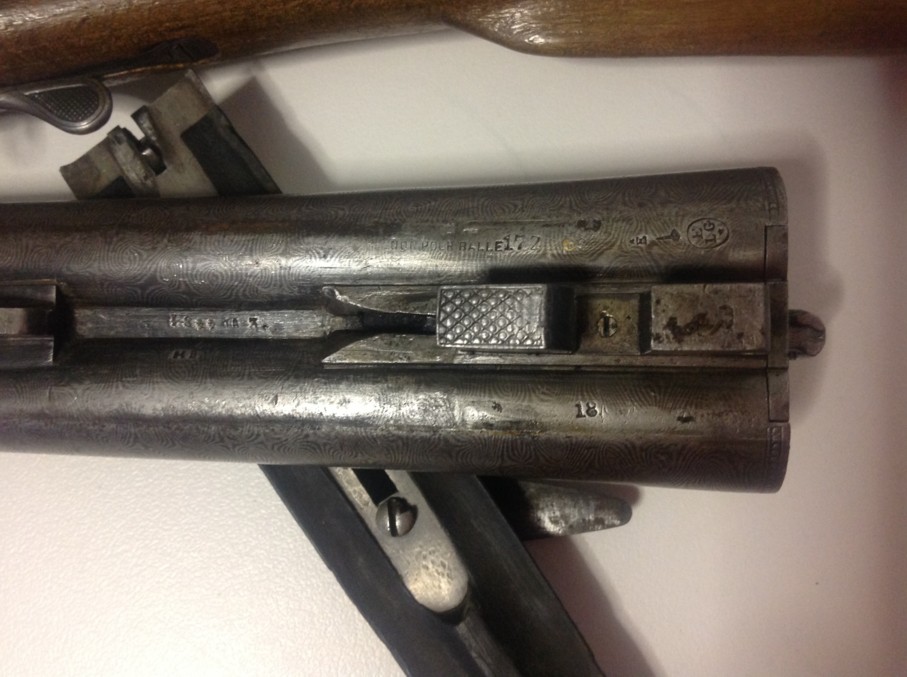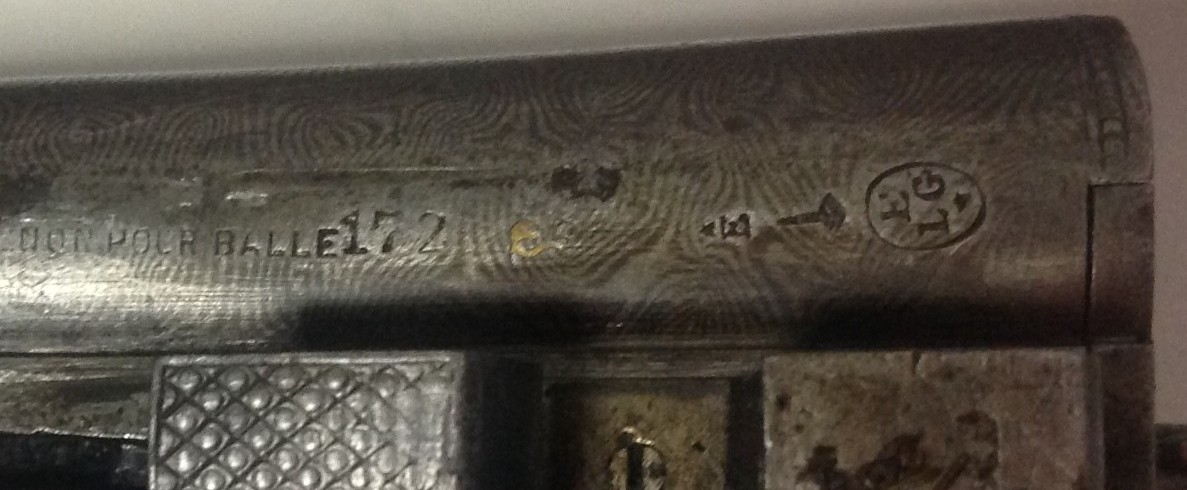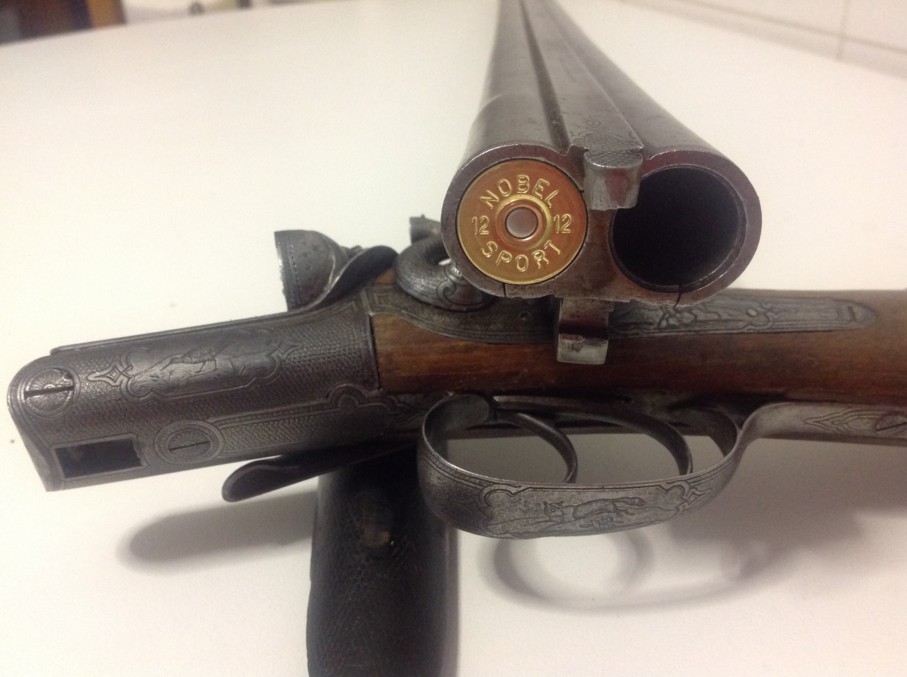 Jacques ANCION & Cie
It is indeed about a revolver of the type BULLDOG to central percussion of very current Liège manufacture in second half of the XIXe century until the beginning of the XXe century.
The barrel with 6 rooms is grooved but I am not explained the metal cylinder instead of the rod??
The weapon carries the lawful punches of the bench of tests of LIEGE, namely:
ELG* in a vertical oval: final acceptance, of use of 1846 to 1893.
D crowned: countermark of the controller, of use of 1853 to 1877.
These two punches give us one time of approximate manufacture, i.e. of 1853 to 1877.
The weapon also carries some marks is:
J.A.C?. Crowned: mark Jacques ANCION & Co.
LD and crowned JD JJ: unknown marks. They are probably marks belonging to subcontractors (recoupeurs) Those were unfortunately never indexed.
502: job number.
BULLDOG - BULLDOG: Several marks of this type are deposited (California and Texas Bulldog) but none with this precise name. There is not any file of the marks BEFORE 1879 so that the preceding ones must be identified (if it is possible) on a case-by-case basis. To also note that the manufacturers affixed sometimes whimsical names on their weapons of export to avoid the problems of customs.
GG