Some of the most beautiful work of this craftsman, and many others, are in this book "Liège Gunmakers through their Work. 1800 - 1950".
For more detail see: LIEGE GUNMAKERS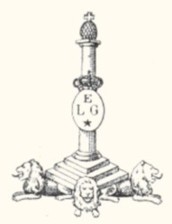 Mathias Arnold
It's probably a rifle with a civilian vocation considering the gold engraved manufacturer's name on the barrel and the floral engraving on the lock, not suitable for a military model.
A simple rifle indeed, perhaps converted to percussion, resulting from the model 1777 (??), with an English Swiss type butt plate and a finger rest trigger guard.
This weapon could be a surplus weapon, rebuilt in the style of the day around 1845/1850.
The manufacturer:
ARNOLD Mathias, 72 Cathedral St., in Liege. We know that it registered two patents in 1869 and 1871 for the shape of an accessory for the Comblain rifle and for a center fire cane-gun with does not correspond at all to the weapon as mentioned.
GG
Photos Littlegun