Some of the most beautiful work of this craftsman, and many others, are in this book "Liège Gunmakers through their Work. 1800 - 1950".
For more detail see: LIEGE GUNMAKERS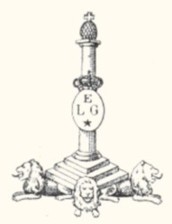 BALTUS-WILMOTTE
STAR/ELG in a crowned oval: post 1893 acceptance stamp.
Peron: post 1853 inspection stamp.
EL in cursive letters: post 1852 provisional test.
Star/U and X : post 1877 countermarks of the controllers.
12 C in a lozenge on its point: calibre, in use from 1898 to 1924 (period of manufacture).
17.4/18.3: choked guns stamp.
Mark of the barrels manufacturer
Letters ACB should stand for the barrels manufacturer BALTUS-WILMOTTE of Trooz (Province of Liege)
I did not see any manufacturer's mark on this of the weapon, but this was common practice at the time.
GG
Vaxio Växjö is a town in Sweden. And they have had a lot of businesses there during the years among them a iron and steel company. I have not been able to find the exact company. But I assume the Vaxio Jernaktiabolag (translates: Vaxio iron stock company) have been dissolved.
This might have been a gun owned by the company to loan to its employees. The Swedes had a lot of social programs for the workers. I assume the quality of the arm is not such as its natural to think it was owned by some major stockholder or owner
The writing on top of barrels translates før = for røksvakt = smokeless krutt= gunpowder
Fusil Didier: 98% not a Swedish manufacturer, salesman or owner. Probably a retailer who sold the gun to the company.
Pål (Norway)