Some of the most beautiful work of this craftsman, and many others, are in this book "Liège Gunmakers through their Work. 1800 - 1950".
For more detail see: LIEGE GUNMAKERS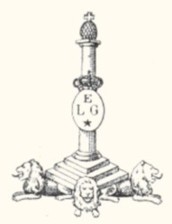 Johann Jakob BEHR
This is a beautiful single-barrel flintlock shotgun with copper fittings. On the lock is the mention II Behr, for Johann Jakob Behr, originally from Würzburg in Bavaria, but known above all for his activities in Liège and Maastricht.
He lived between 1690 and 1740.
Several pieces of its production could be dated between 1720 and 1740.
GP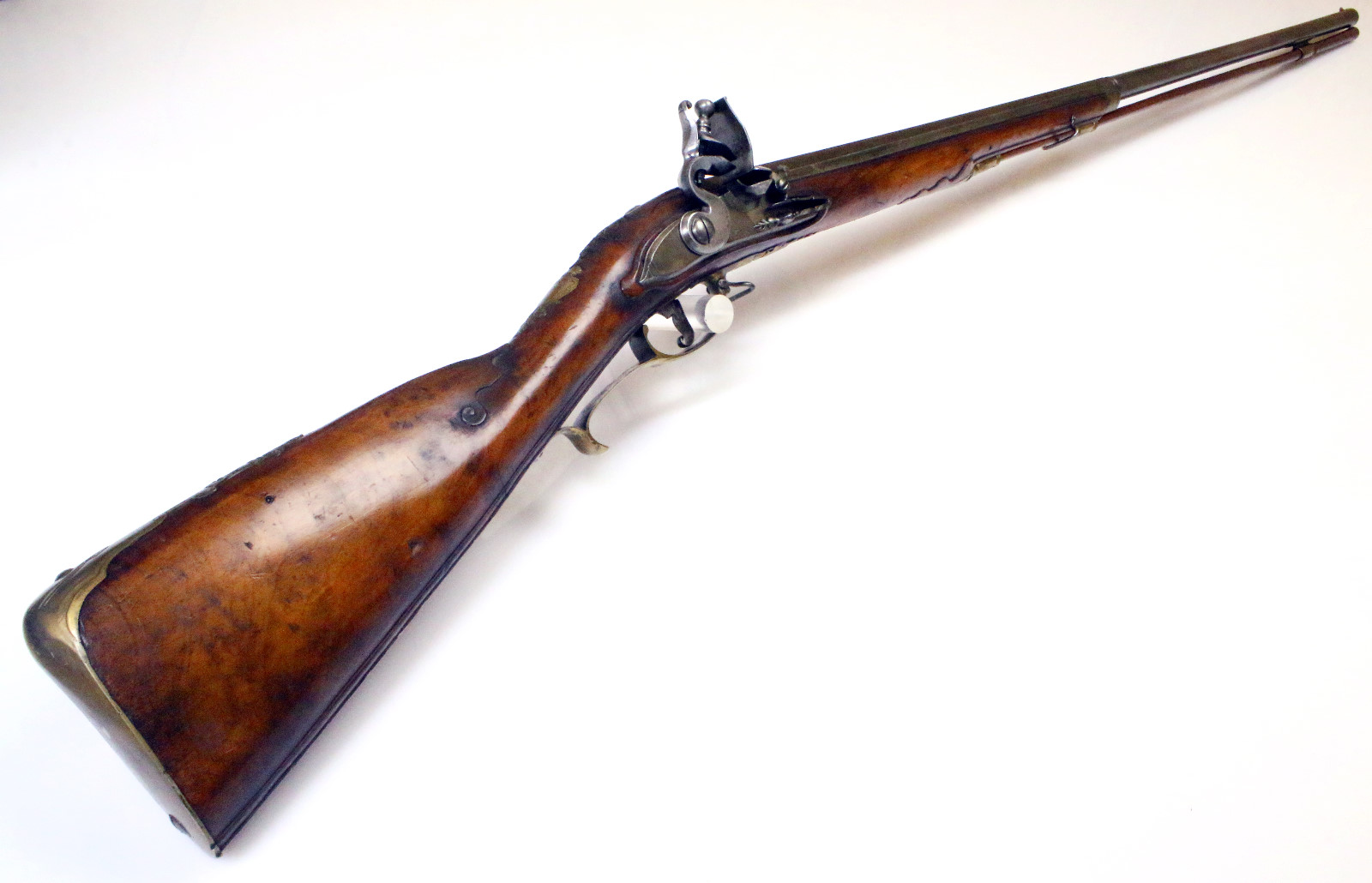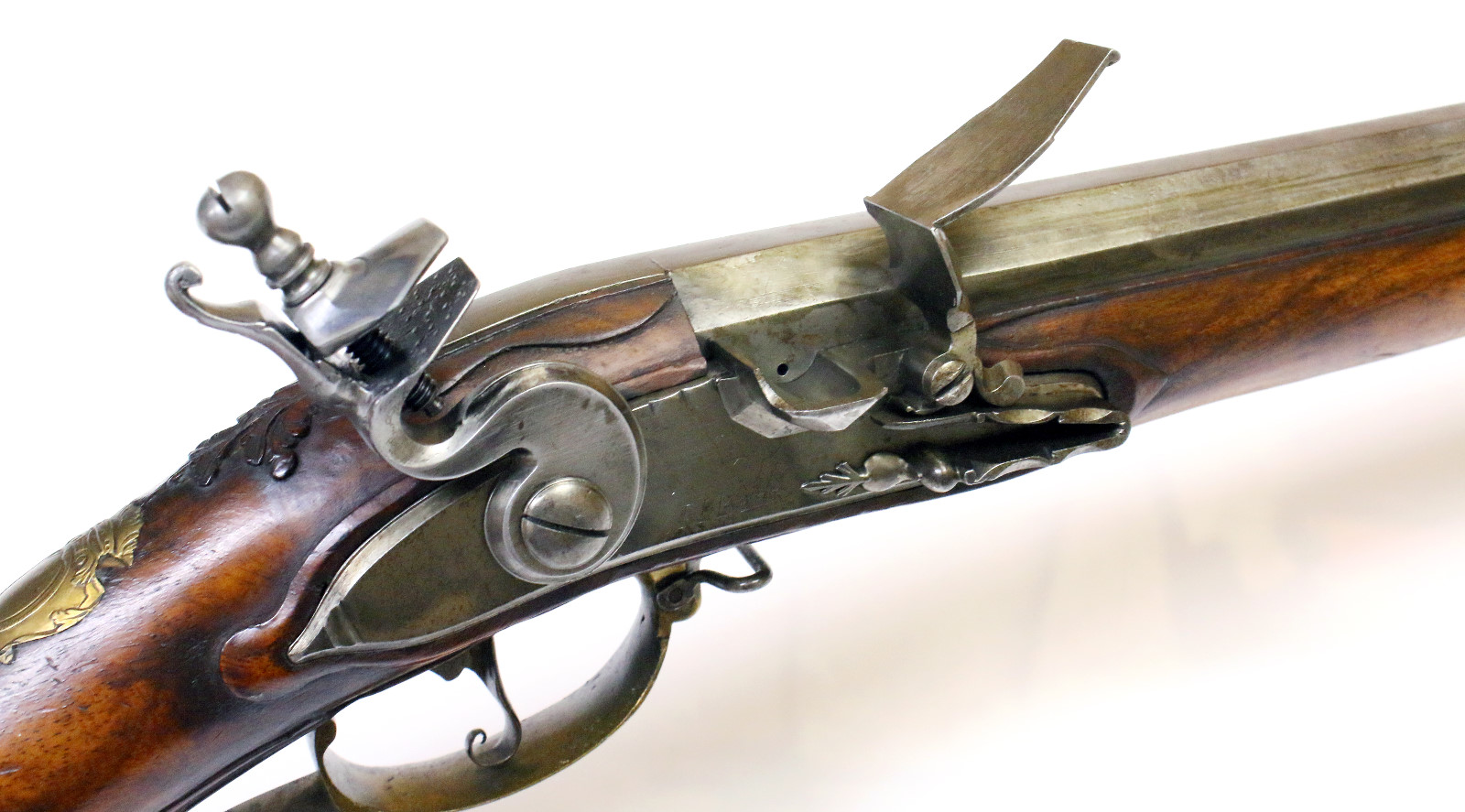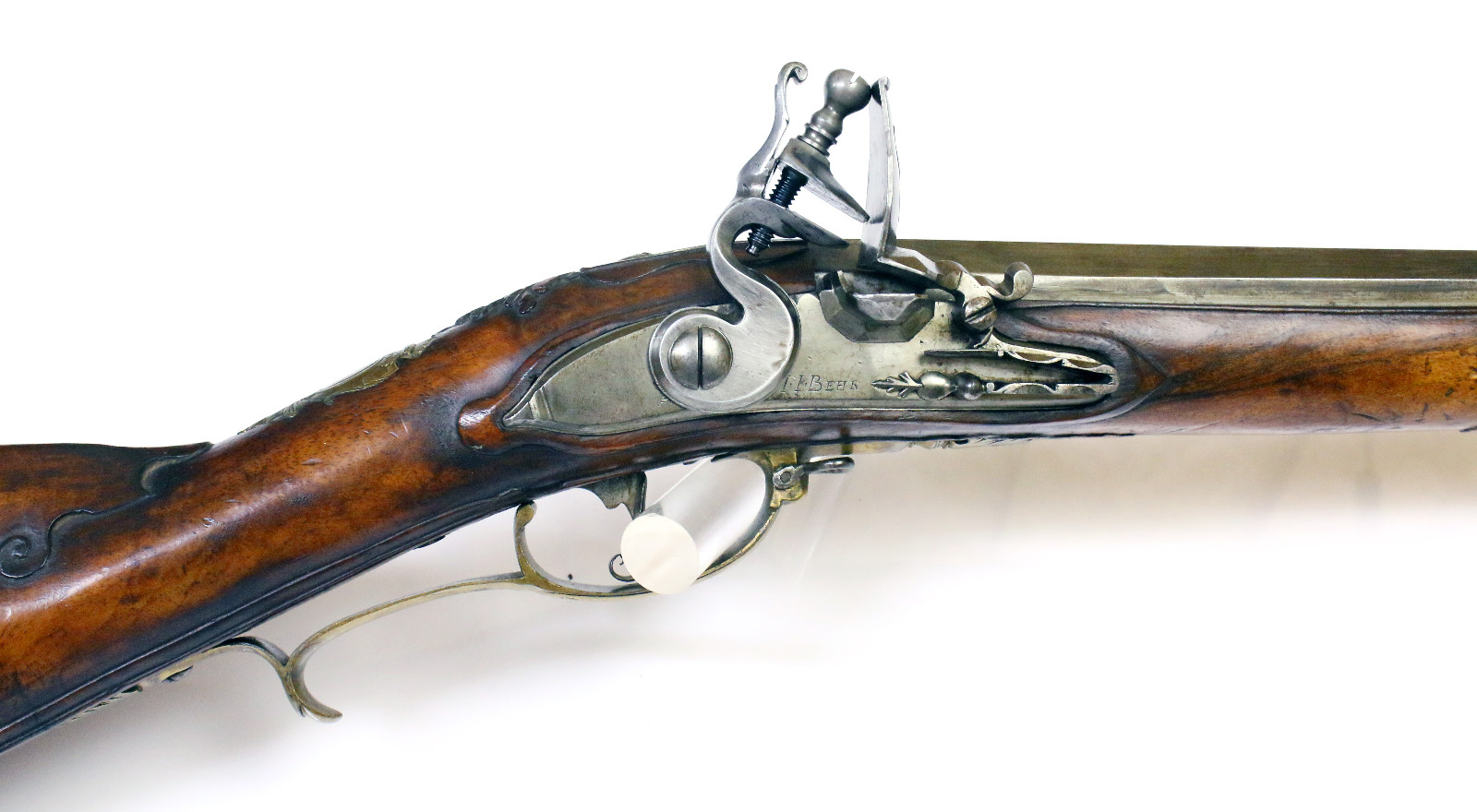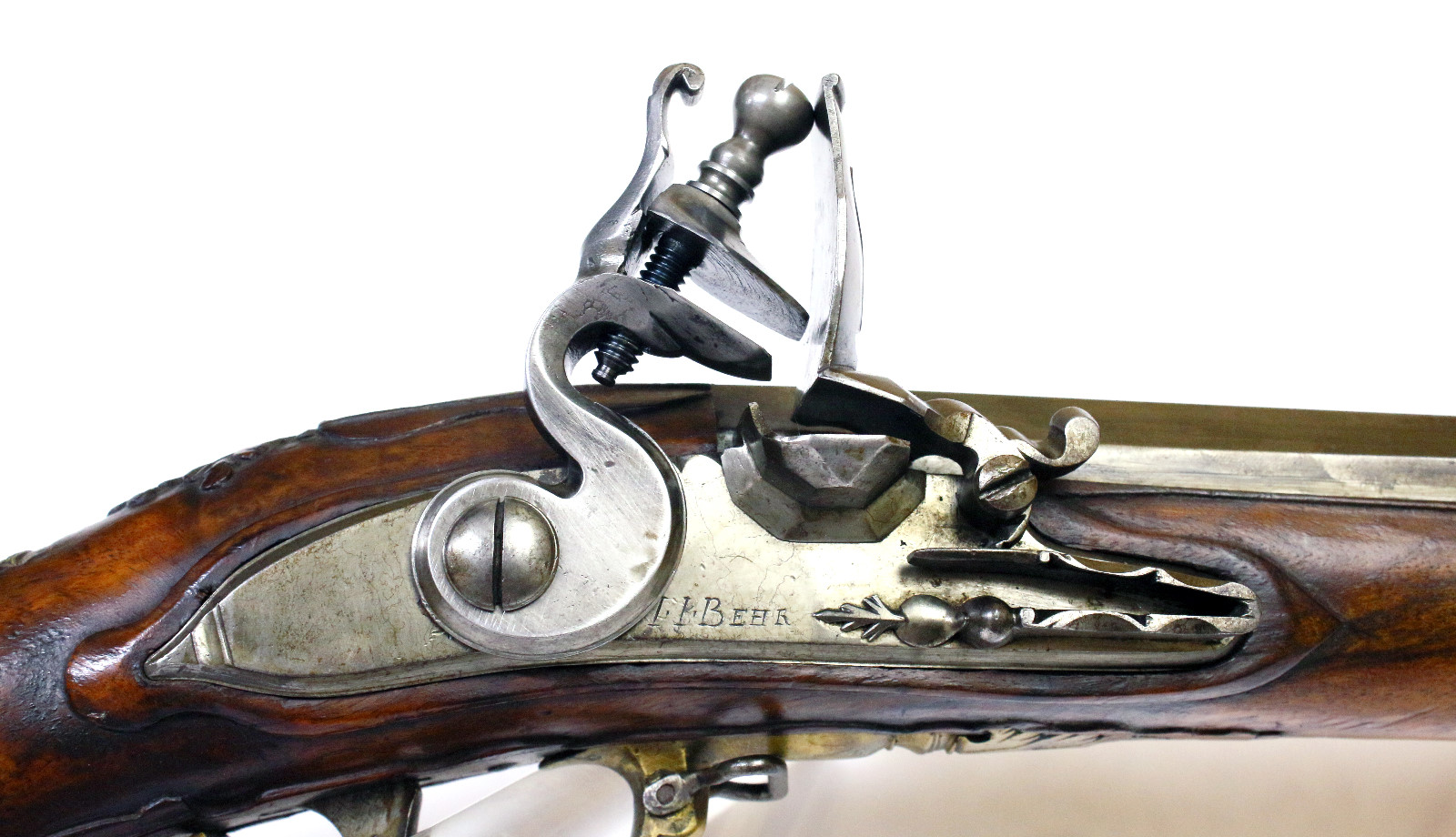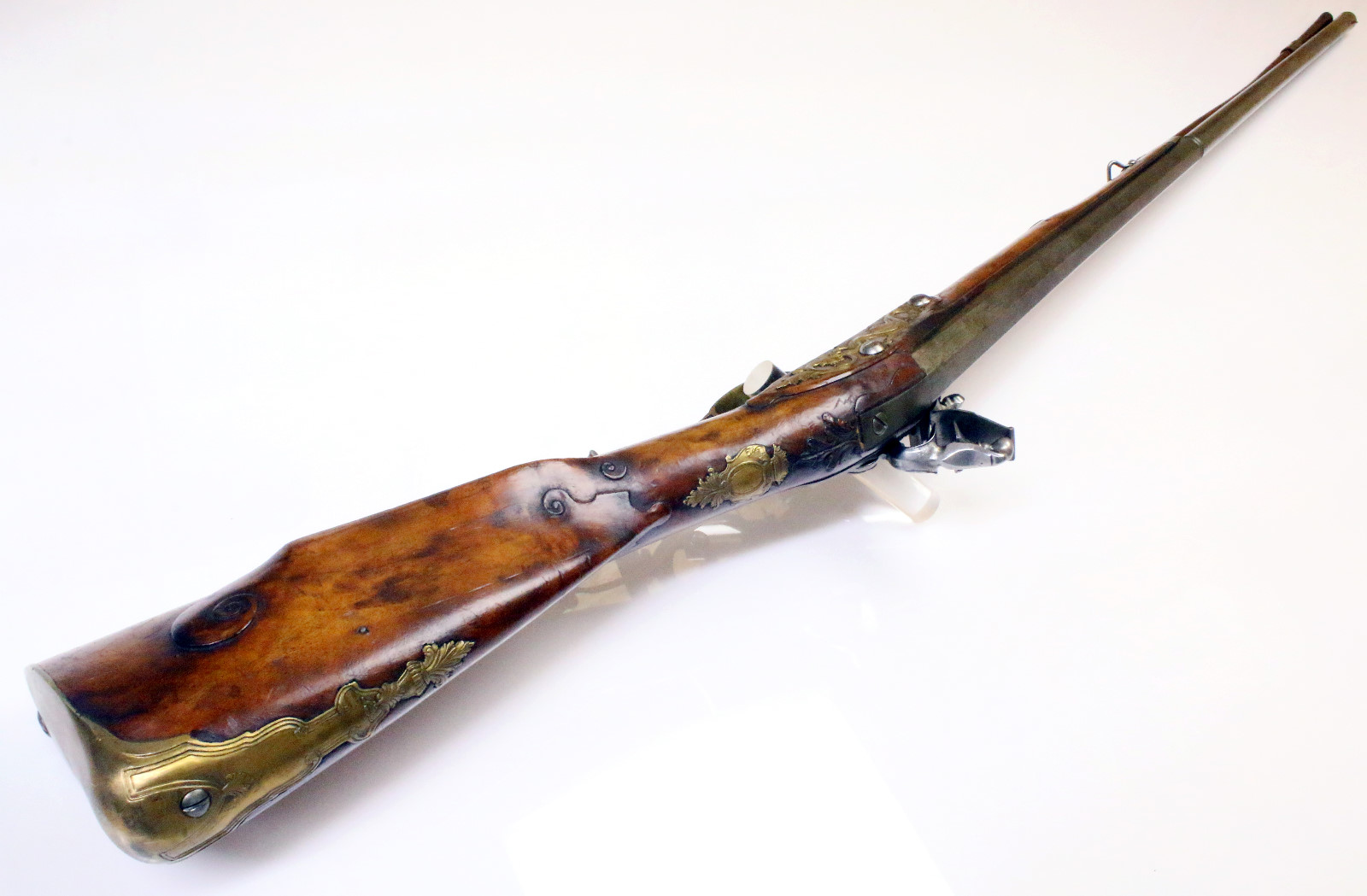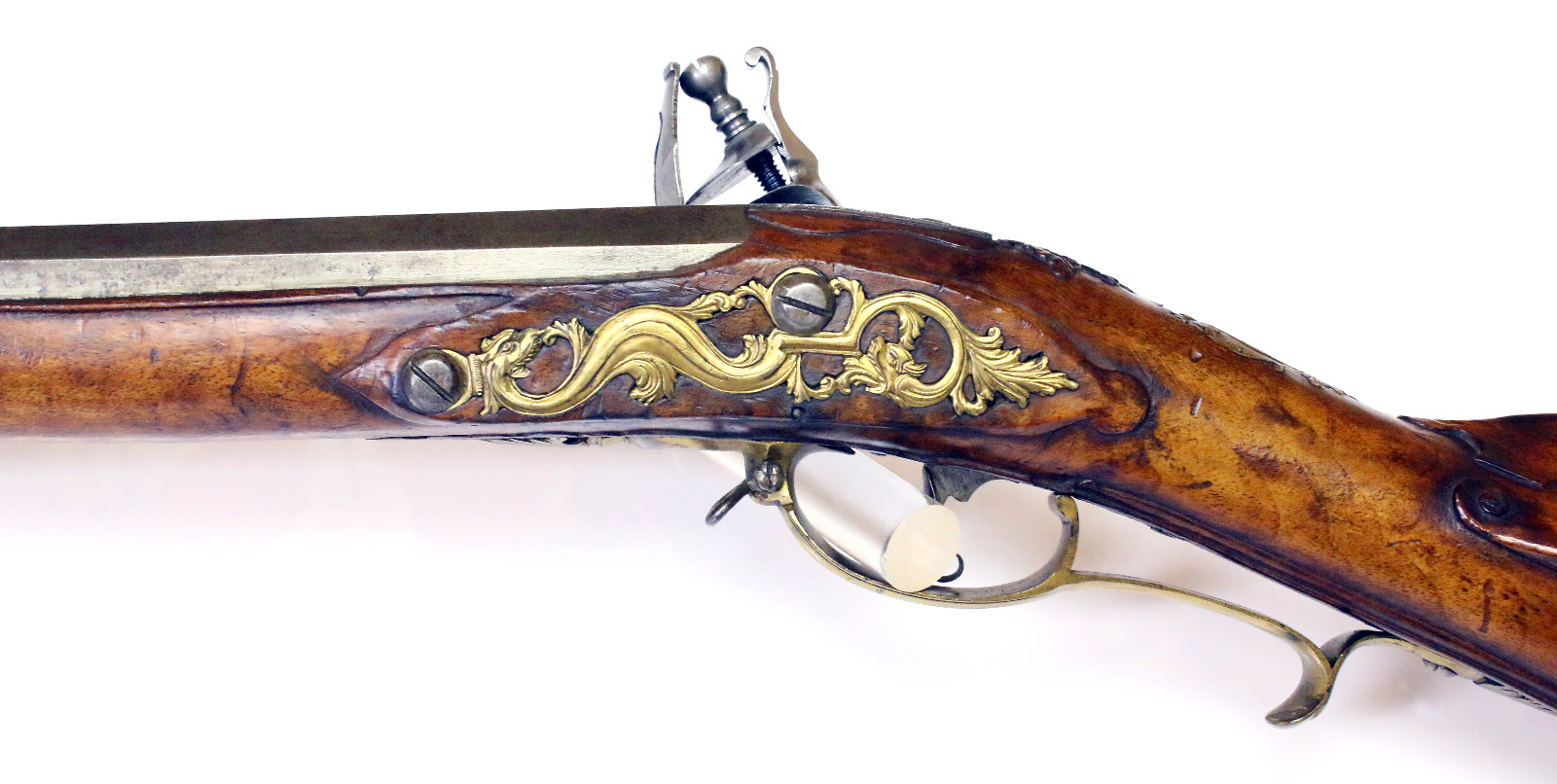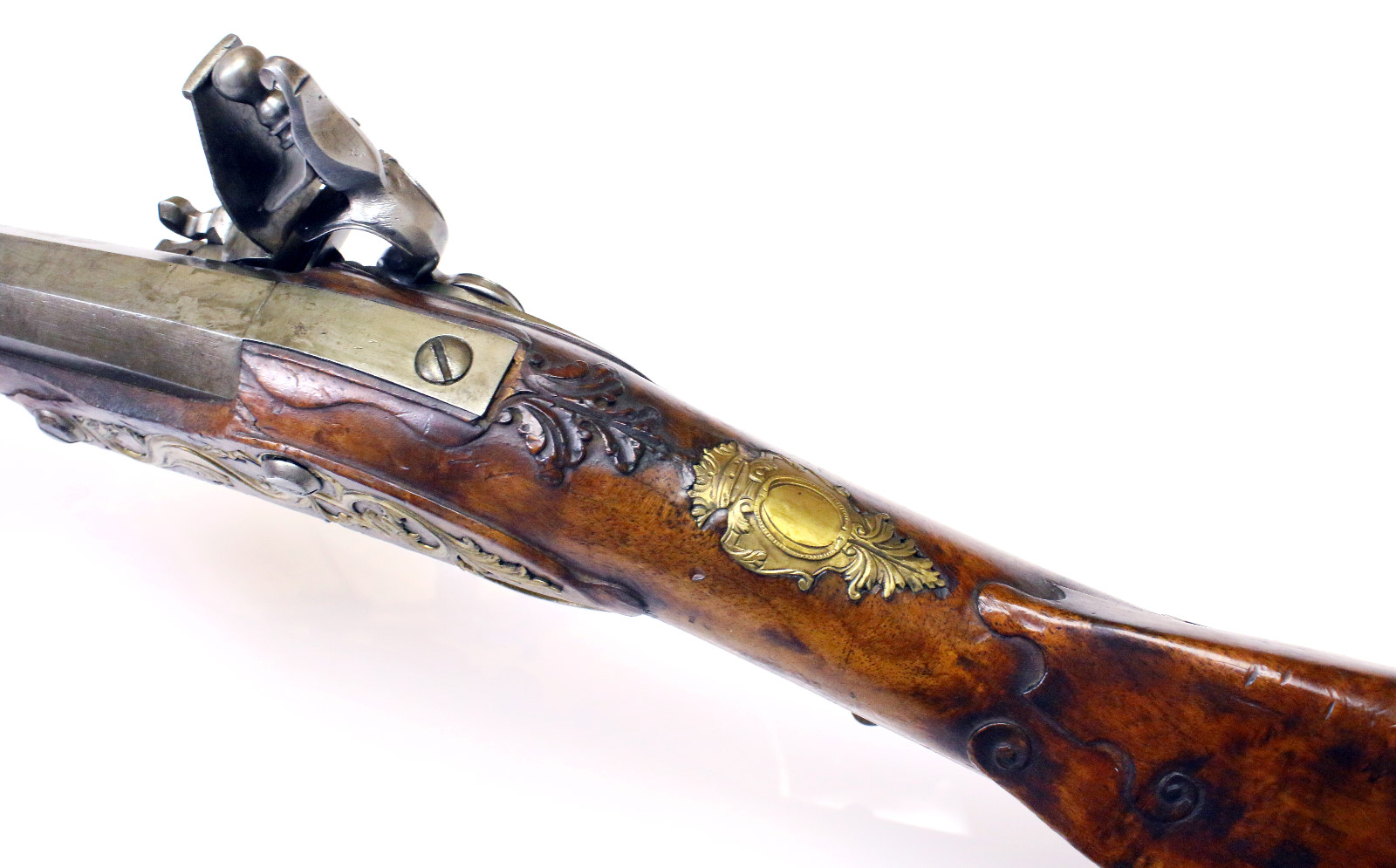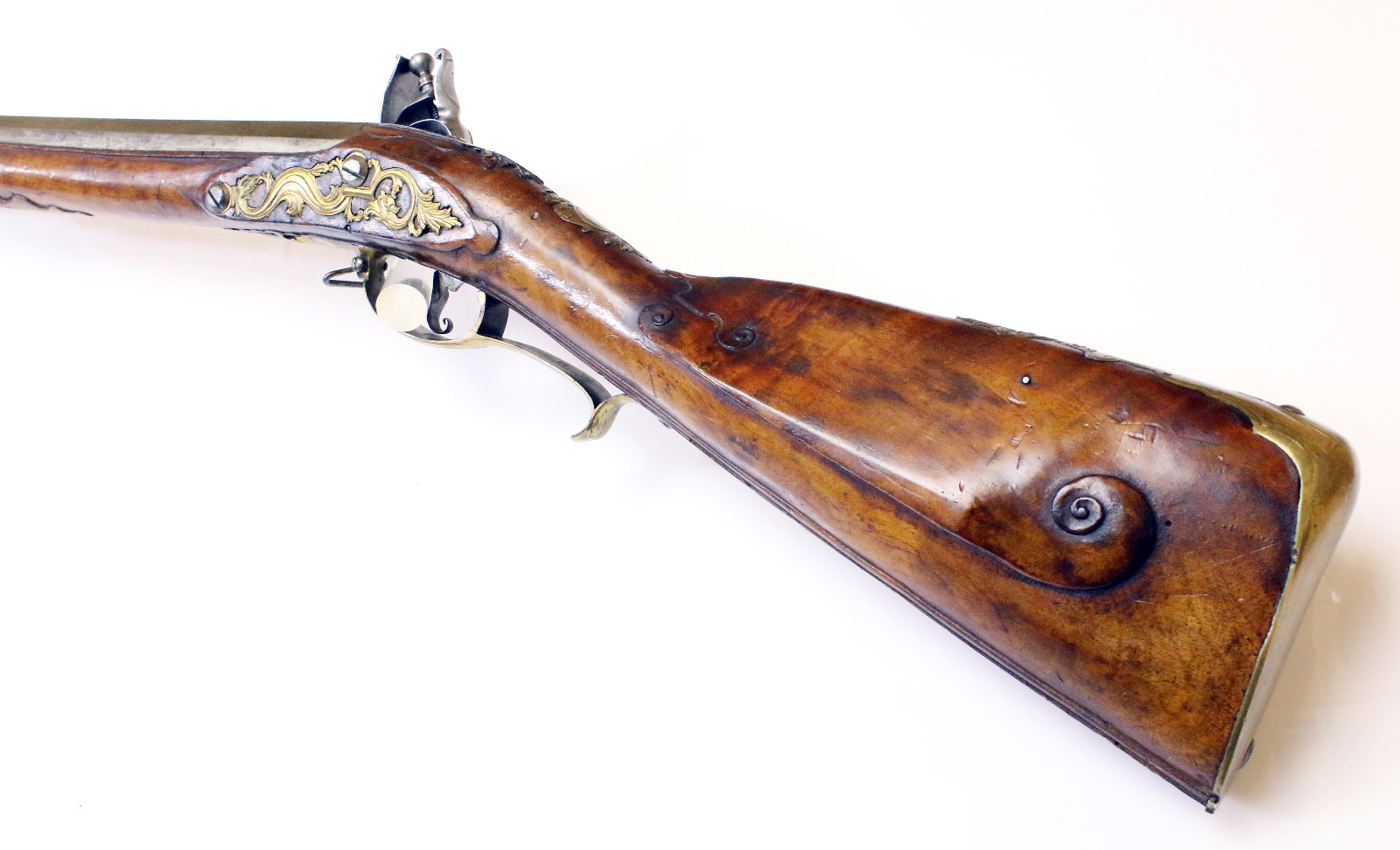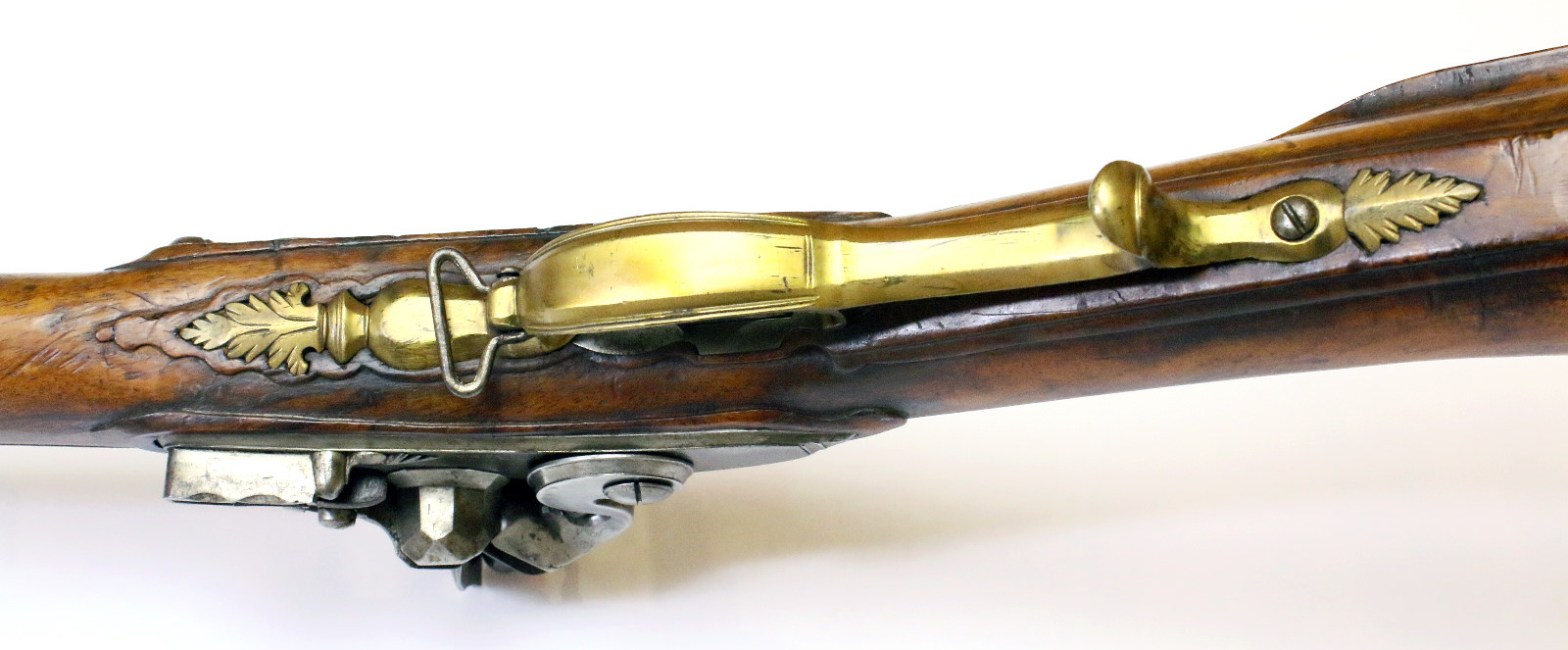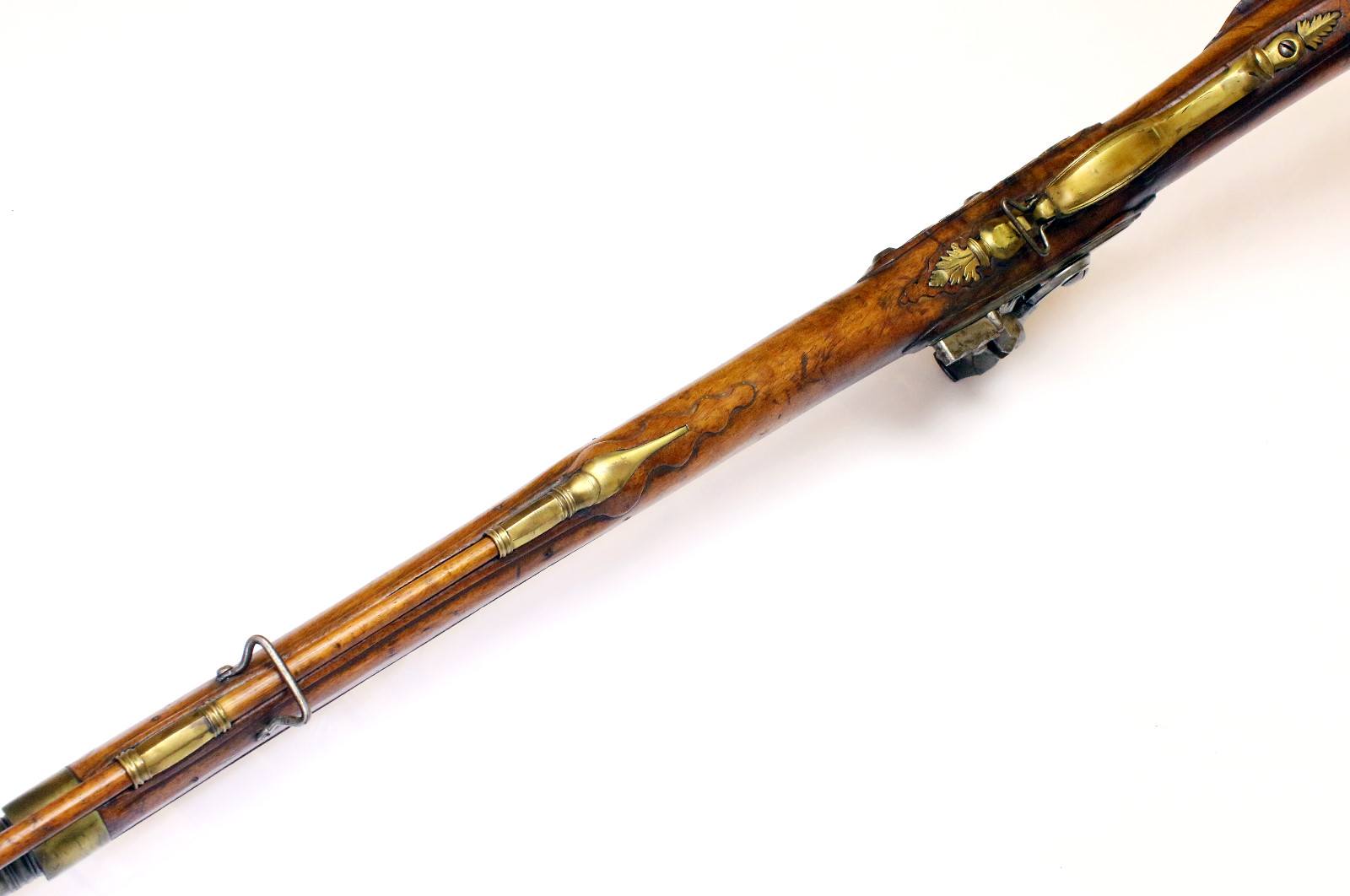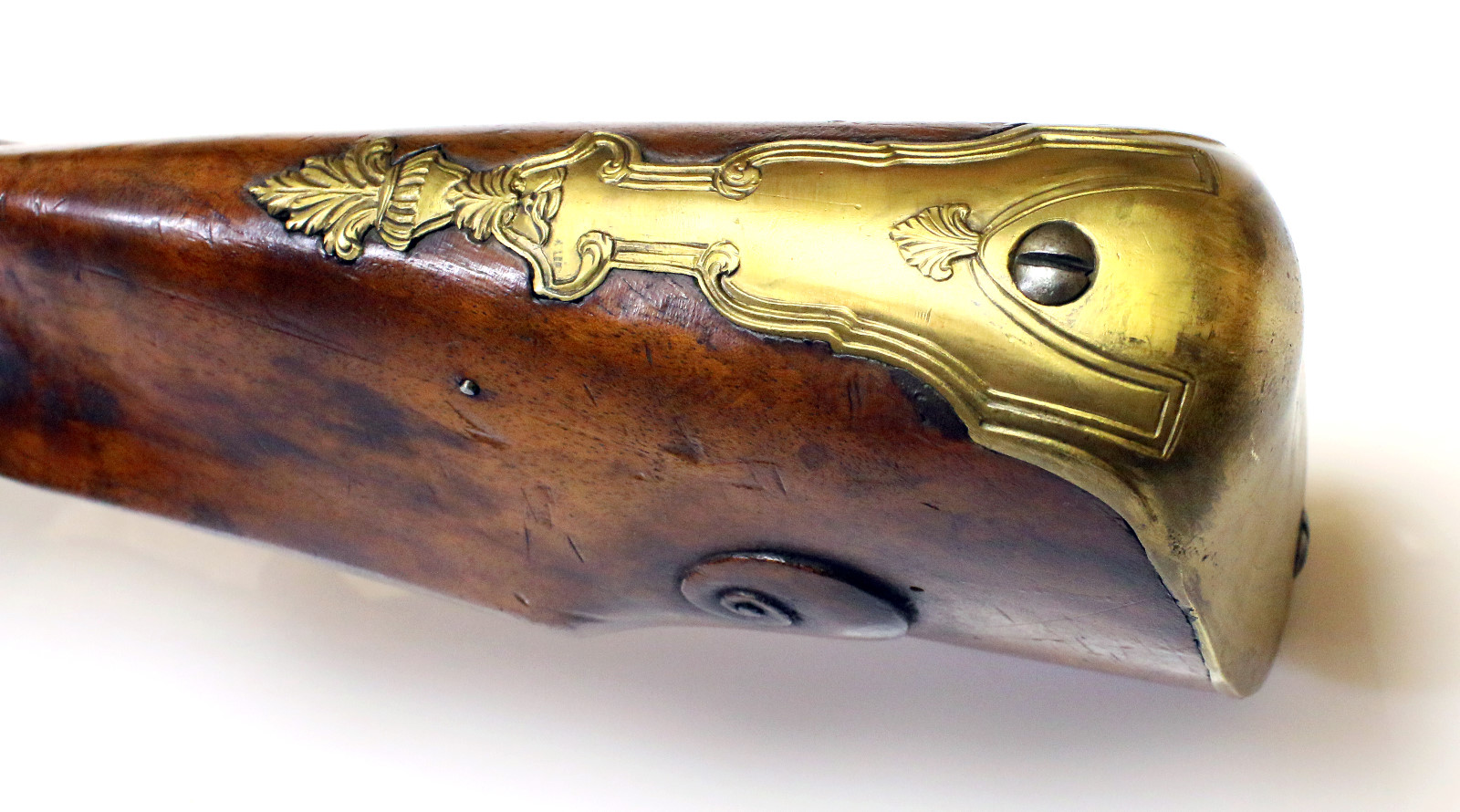 Jean Jaques BEHR
Cette arme, fabriquée par J.J. Behr est ce que l'on appelle un "fusil de rempart".
La longueur total est de 1800 mm et le calibre 21m
AD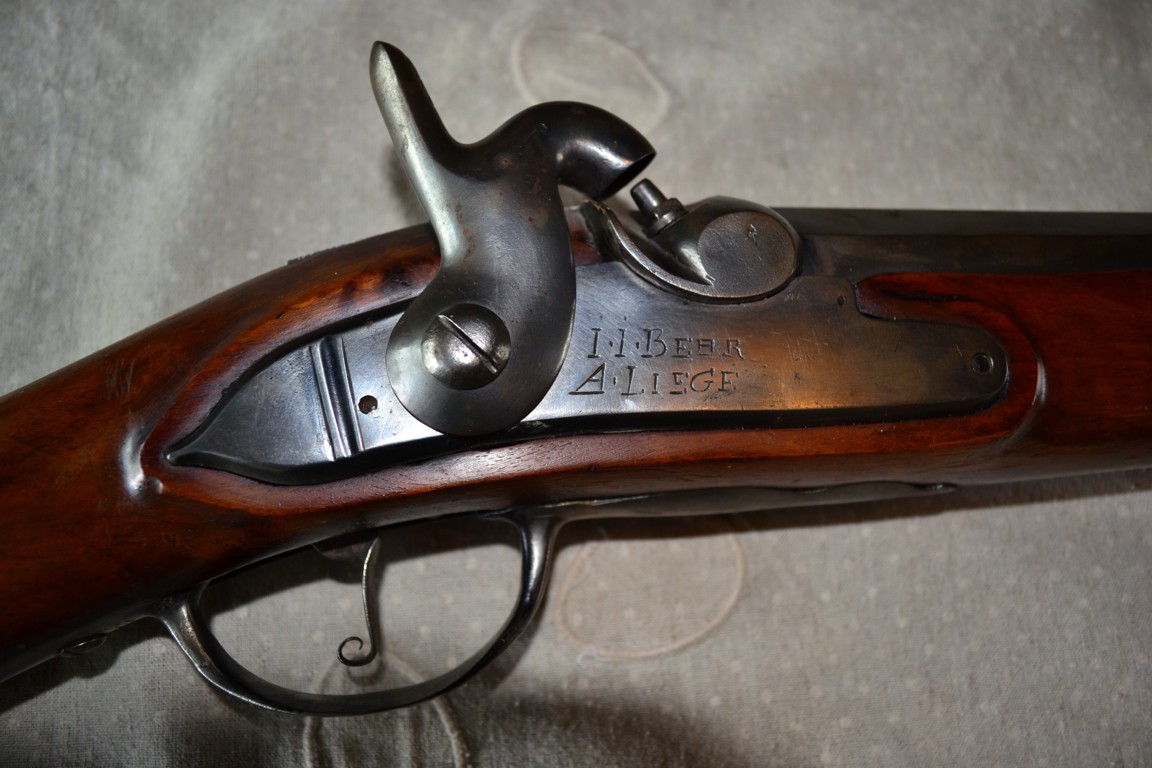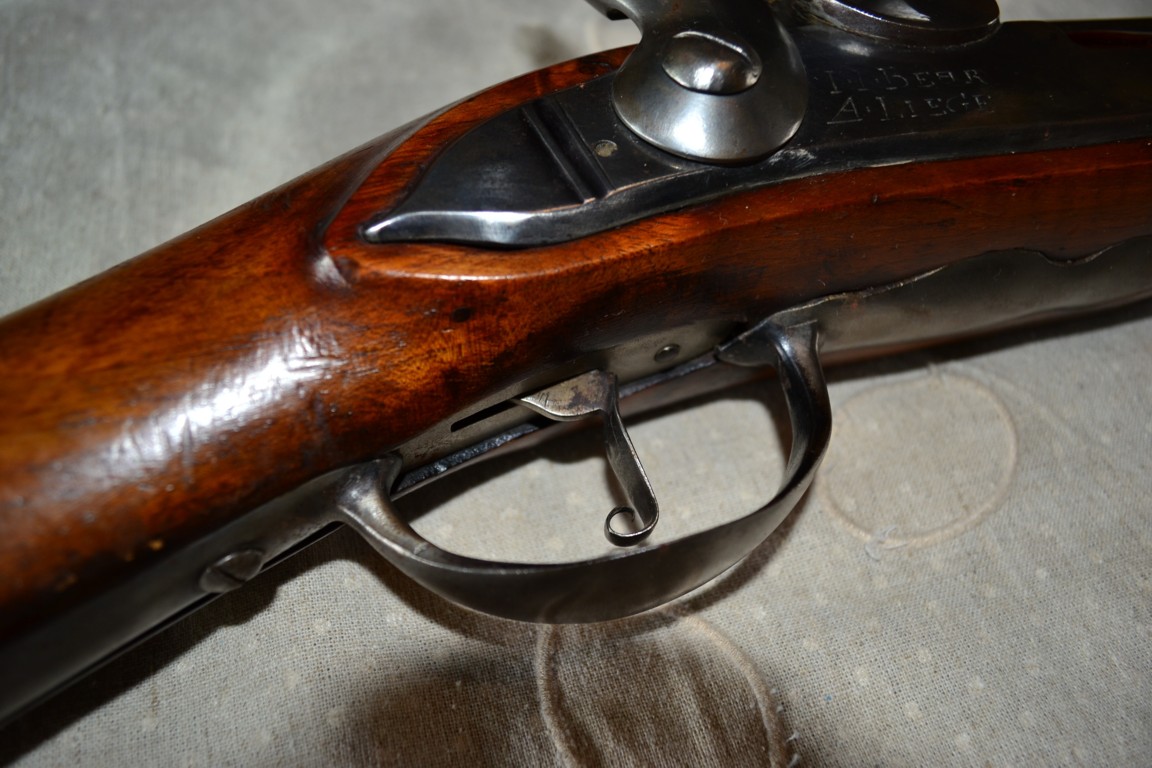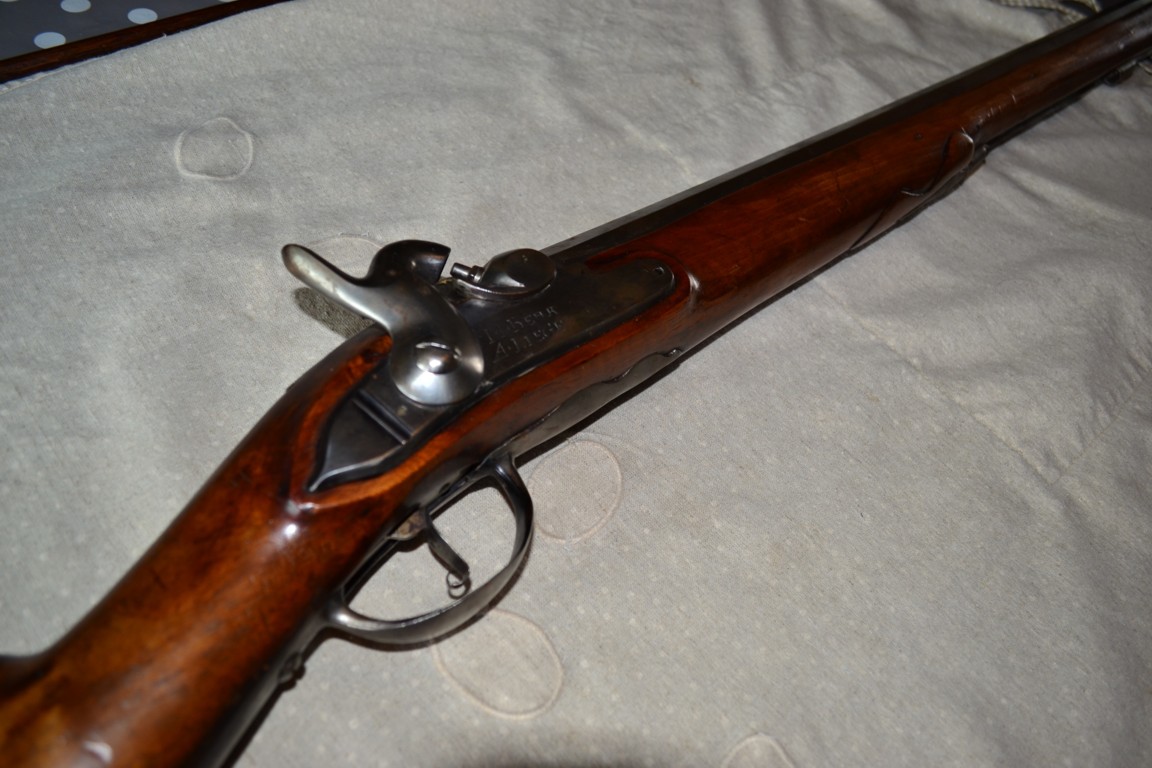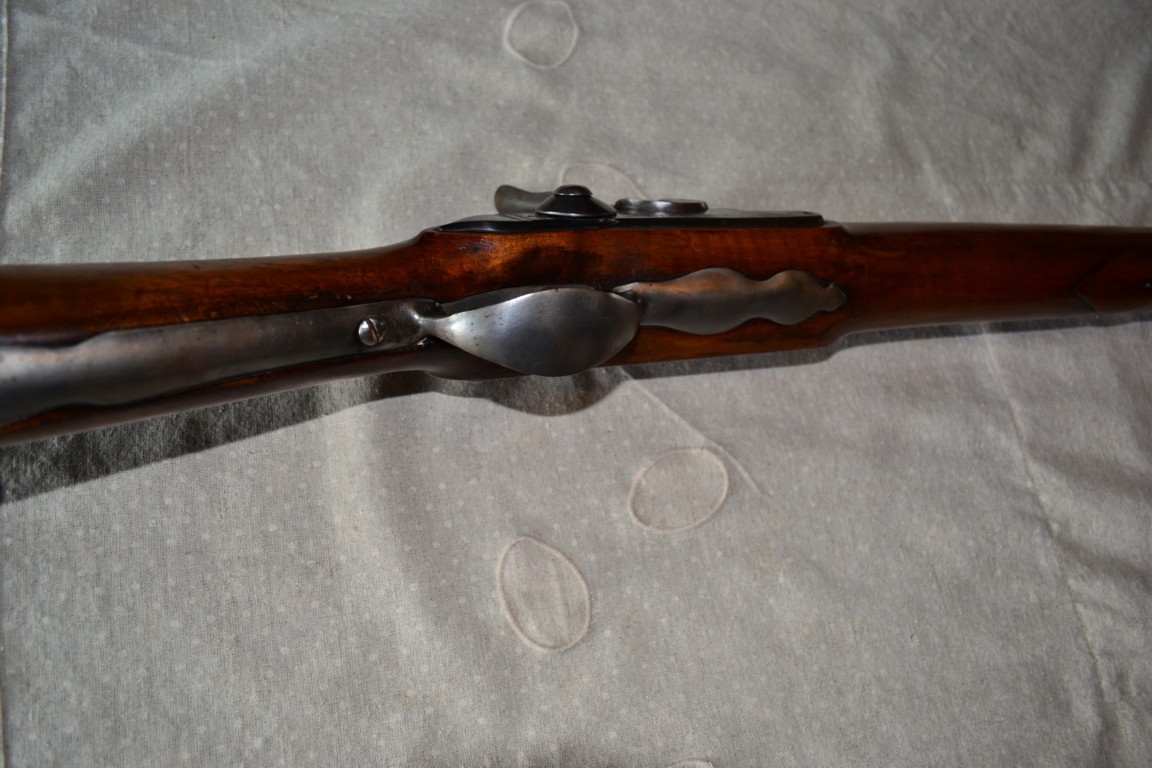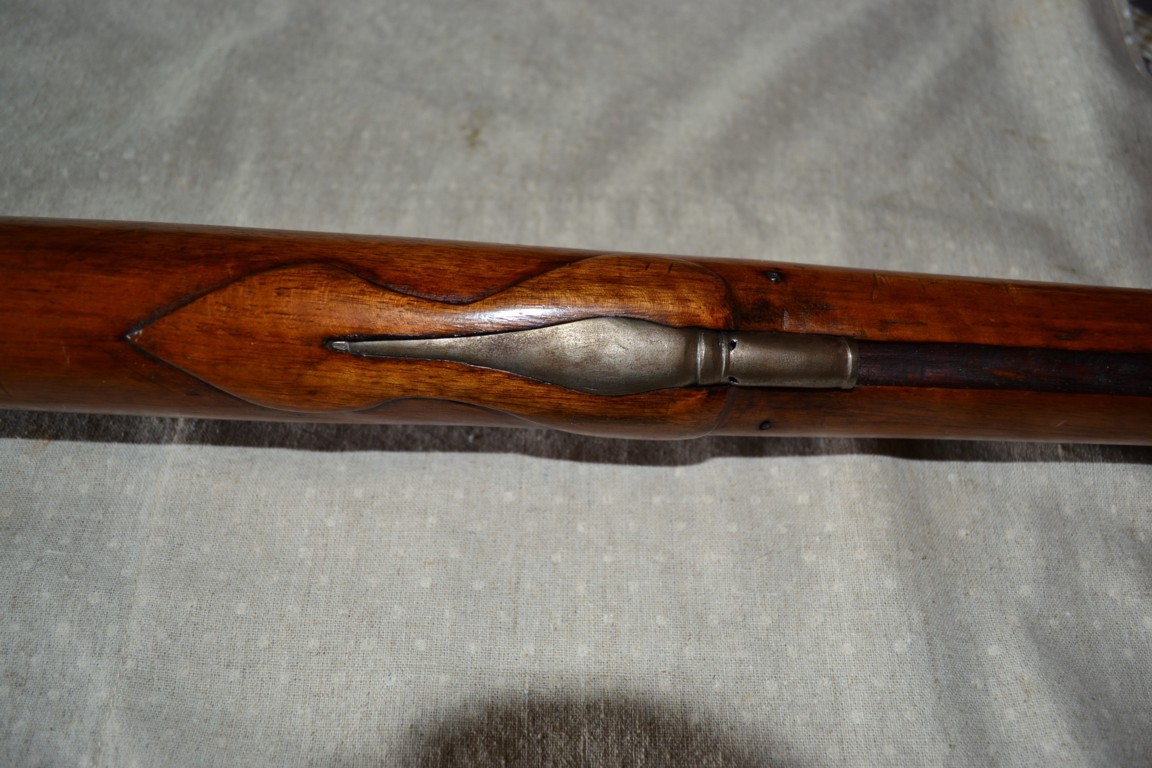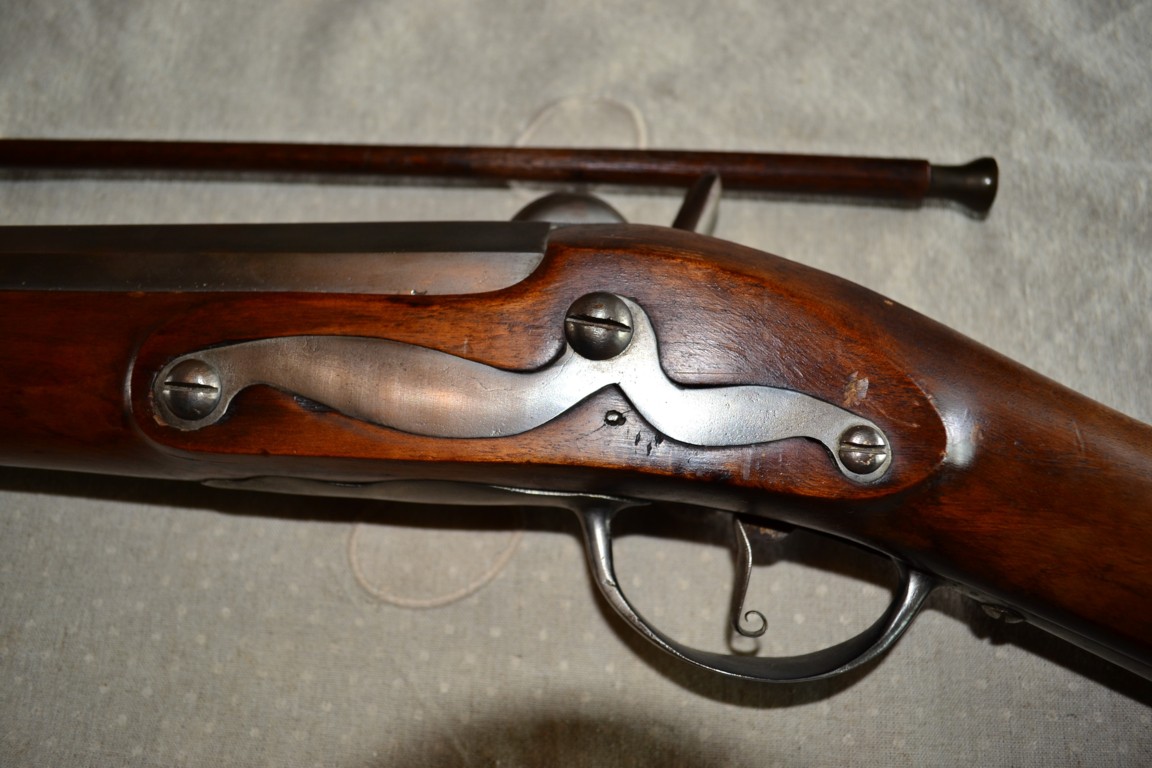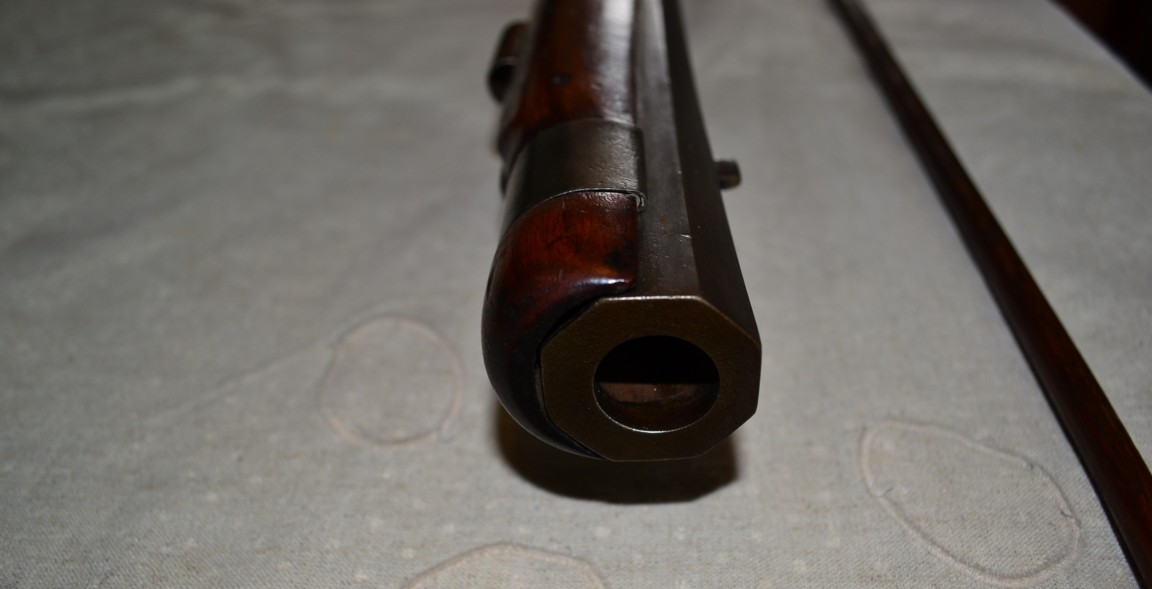 Jean Jaques BEHR
Jean Jaques BEHR was a recognized ''arquebusier'' in Liege, at the beginning of the 18th century.
However his life and his production are almost unknown to us.
The Arms Museum in Liege preserves a Wall/Rampart rifle signed BEHR under reference 1.976-Hf 9.
A Rifle with a Damascus barrel is mentioned in 1724 in the collections of the WARTBOURG castle.
A pair of pistols coming from the GATSCHINA Palace near Saint Petersburg (1730) is preserved at the Victoria & Albert Museum, in London, under reference M184-1951 .
The weapon itself is a cavalry pistol with an iron barrel ornamented with foliage engravings and a head with an helmet, at the breech.
This barrel features of a rectangular breech tang, with a hollow rear sight.
The gilded lock is rounded , in the French style, with a goose-neck hammer and a top jaw screw. The battery has a curl.
The mountings: butt cap, trigger guard, openwork side plate, thimbles and nose cap are all made of brass.
The walnut stock also features beautiful sculptures and a ''Bird's Head'' butt ending with a brass cap.
The wood ramrod is located under the stock and barrel and is retained by two thimbles of the the same metal.
GG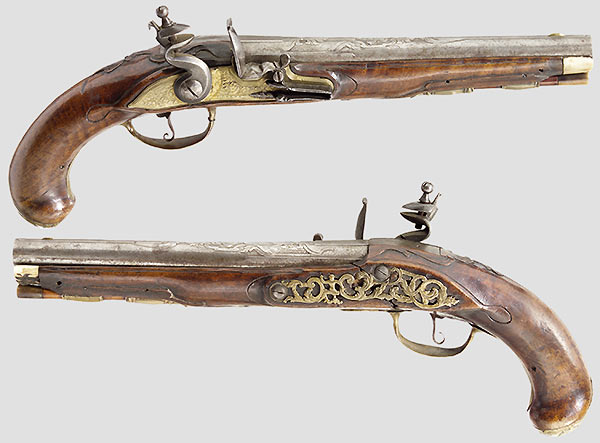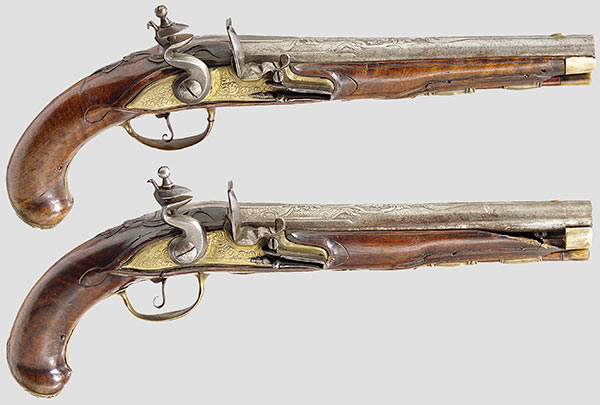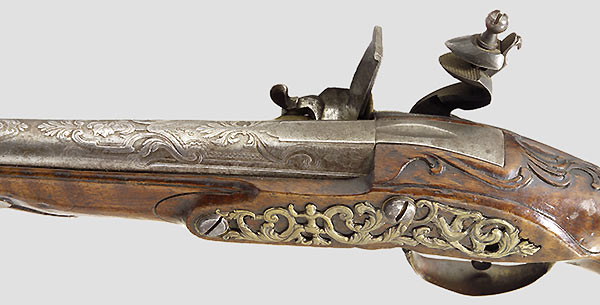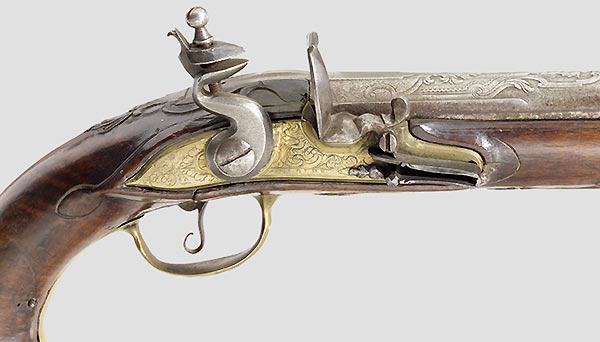 Johann Jacob Behr
Fine pair of flintlock pistols by J. J. Behr.
Round, smoothbore, two-stage, 17 mm calibre barrels with rings at the girdle and a frame at the breech, brass foresight.
Flat plates with burin engravings and the signature "I.I. BEHR" (same one at the barrel), battery with elegant drop, decorated spring; fine chestnut stocks, chiselled near the insertions; brass mounts with counter-plate, fretwork shield and masks at the butt-plate and the hand-guard; original ramrod with light horn tip.
Johann Jacob Behr worked in Wurzburg and Maastricht from 1690 to 1740, ca.
Dating: first quarter of the 18th Century
Provenance: Southern Germany
René