Some of the most beautiful work of this craftsman, and many others, are in this book "Liège Gunmakers through their Work. 1800 - 1950".
For more detail see: LIEGE GUNMAKERS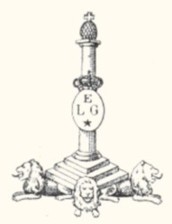 Bernard E. (Emile o Eugène)
BELGIAN DOUBLE BARREL PINFIRE SHOTGUN / RIFLE, EMILE BERNARD, 19th C. THE 2ND HALF, LIEGE, BELGIUM.
Origin: Belgium.
Pinfire lock with two hammers, precisely chiseled and engraved in floral motifs. Wooden stock with iron back and the ring for a belt. Gold incrusted E. BERNARD between barrels. Barrels with several marks underneath: 274 / 19044 / T 16 (caliber) / AD / L under the crown (controller's stamp) / E.BERNARD / CANNONIER (maker's mark, partially damaged) / I7.2 / illegible stamp (probably English style ciphers EL, Liege provisional test, in use from 1852 till our days) / K under the crown (controller's stamp) / ELG above the star in the vertical oval (Liege prove mark until 1893 by Banc d'Epreuves de Liege). Lock with repeated marks: number 274 / controllers stamps – K and J under the crown.
Emile BERNARD – Manufacture d'Armes de precision E. Bernard, Belgium, Liege, 56 rue Mont-Saint-Martin (Manufacture of precision arms E. Barnard), company founded in 1845 specialized in de luxe hunting arms. BERNARD used the best alloys available to produce his rifles, particularly named ÉCLAIR and ANINIT.
Length - 116 cm.
Bibliography:
Les armuriers Liégeois à travers leurs réalisation. 1800 - 1950. (Liège gunmakers through their work. 1800 – 1950). ALAIN DAUBRESSE (see page 73).
Le Qui est Qui de l'Armurerie Liégeoise (Who's who in Liege's armpury), DRUART M & GADISSEUR G. Editions Atlantica -2005.
Catalogue E.BERNARD before 1924.
Piotr D. (With my grateful thanks)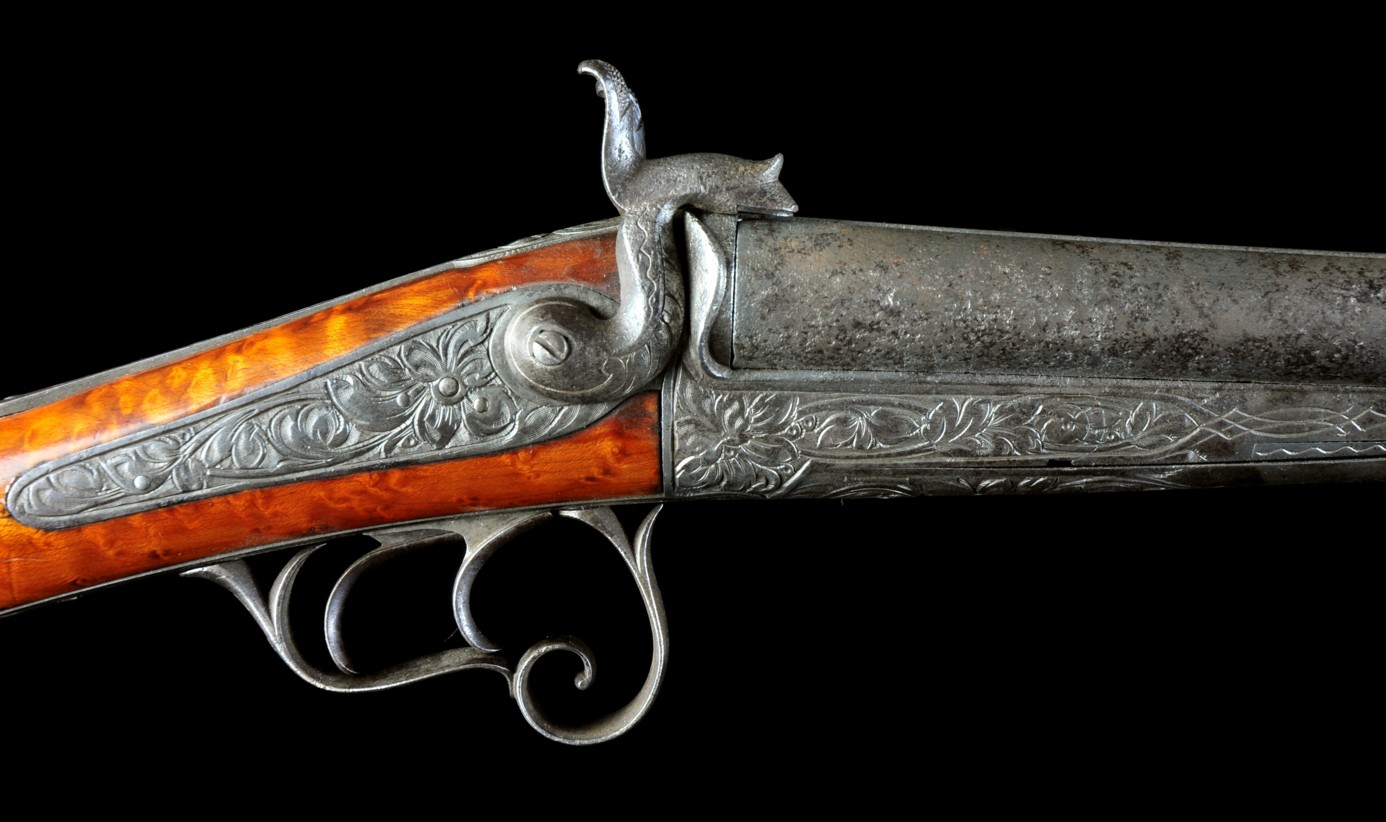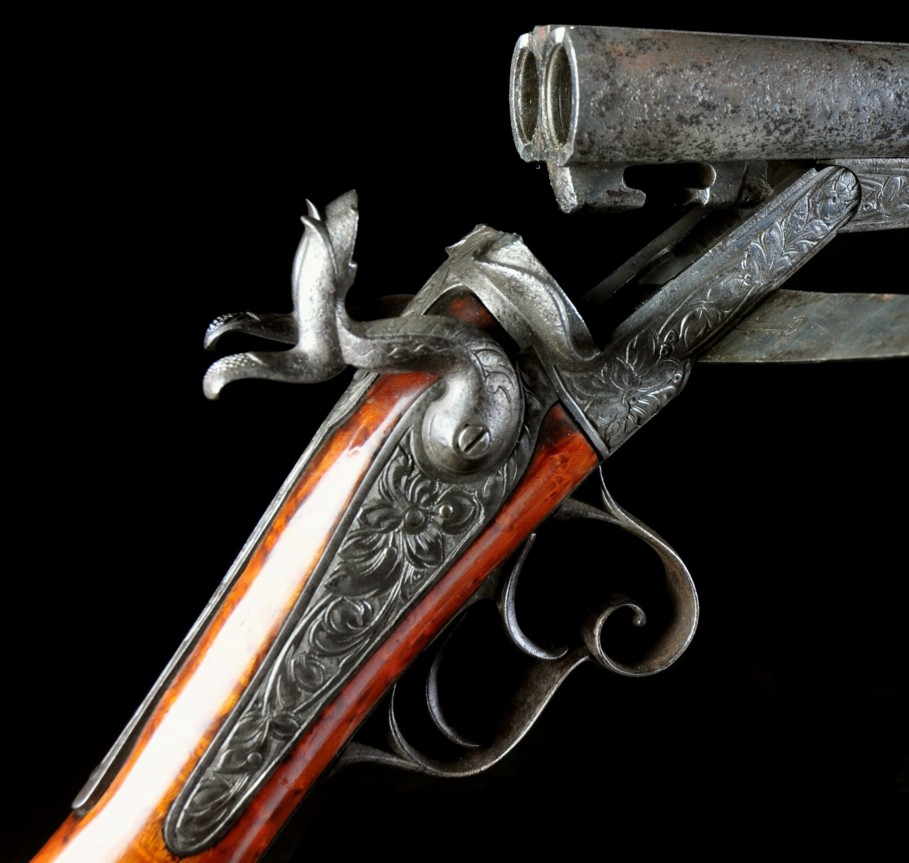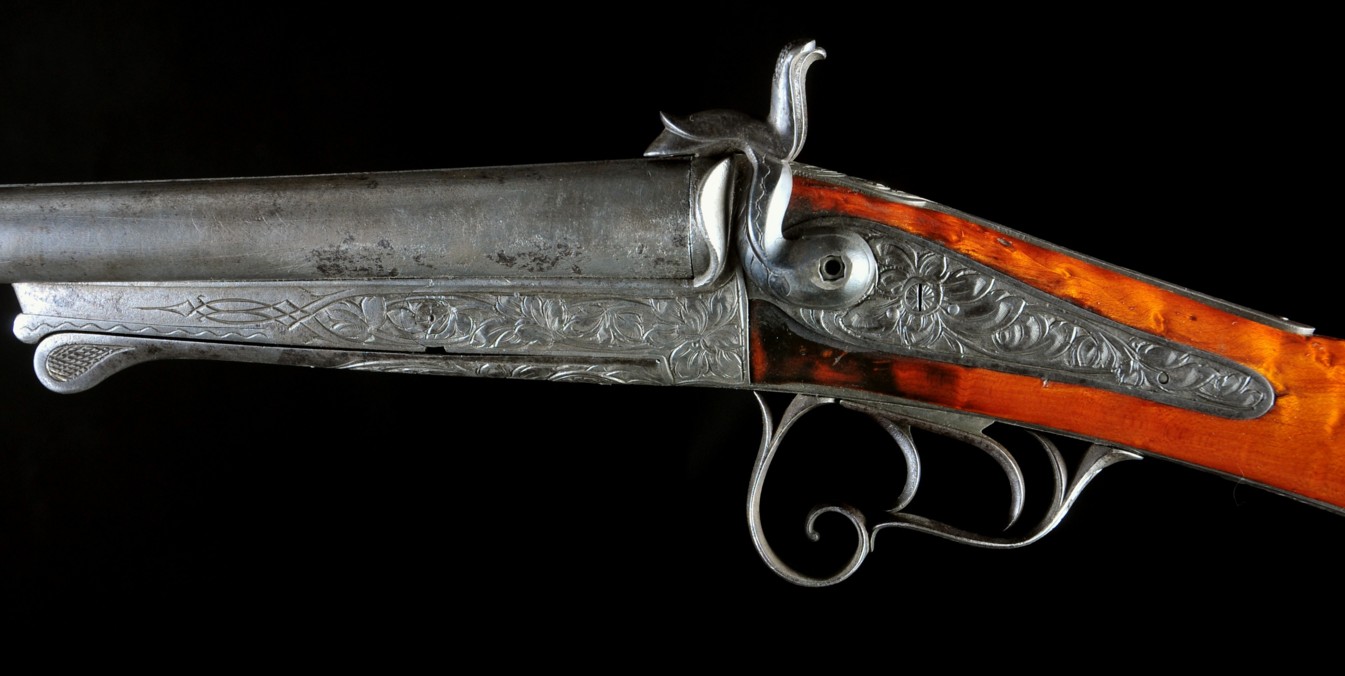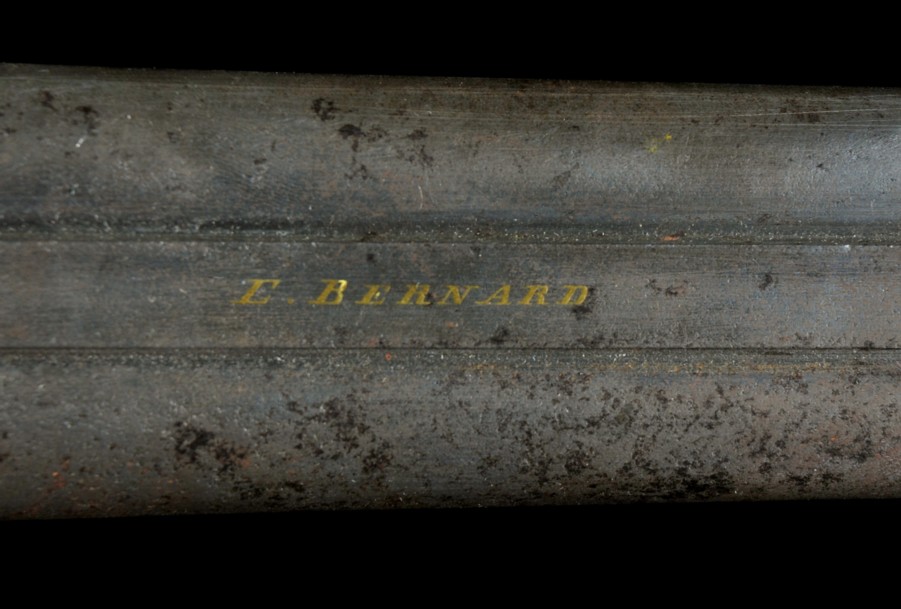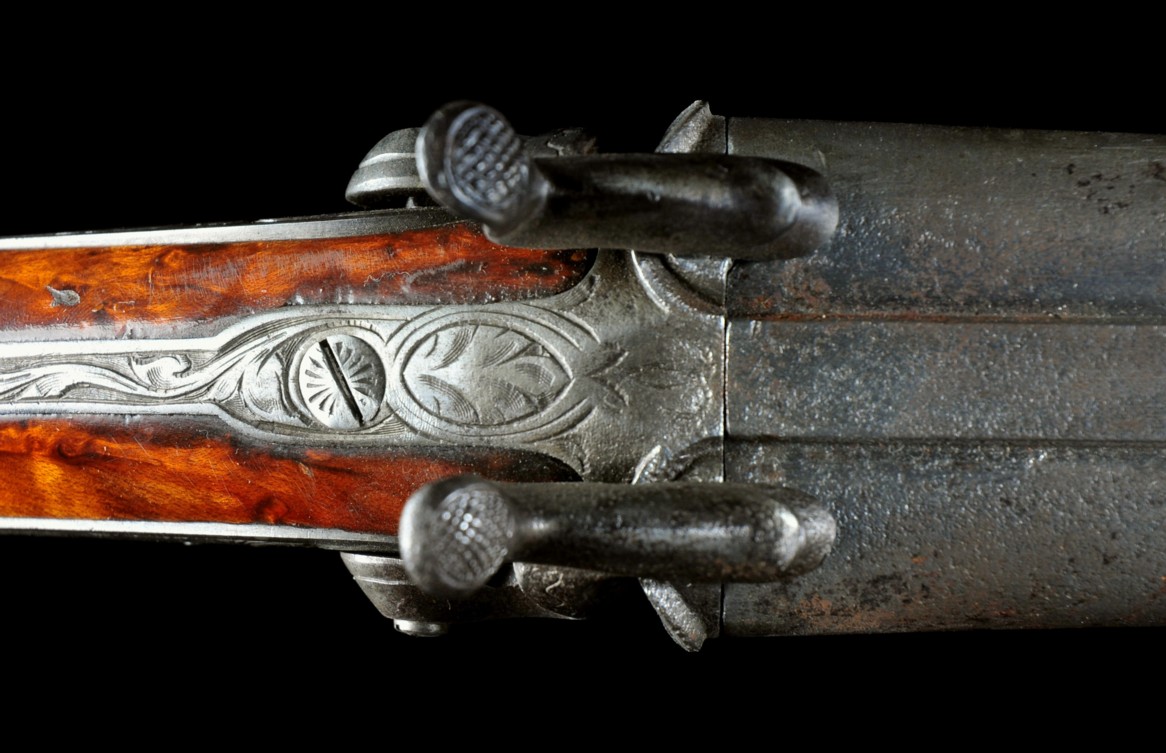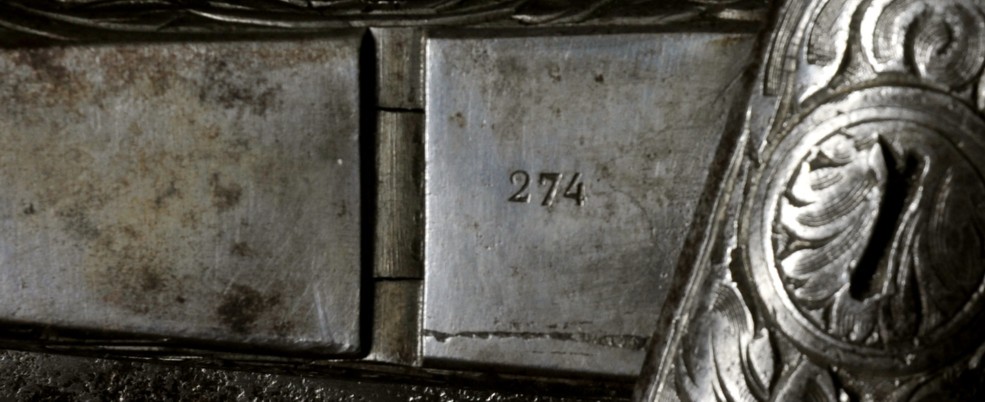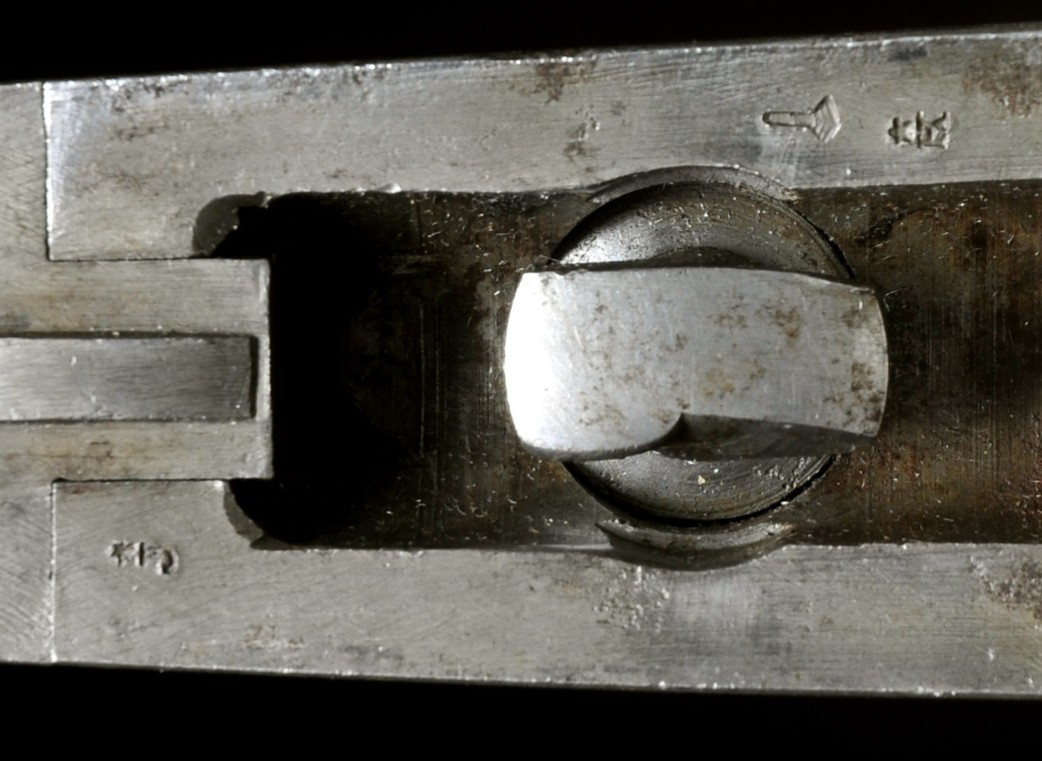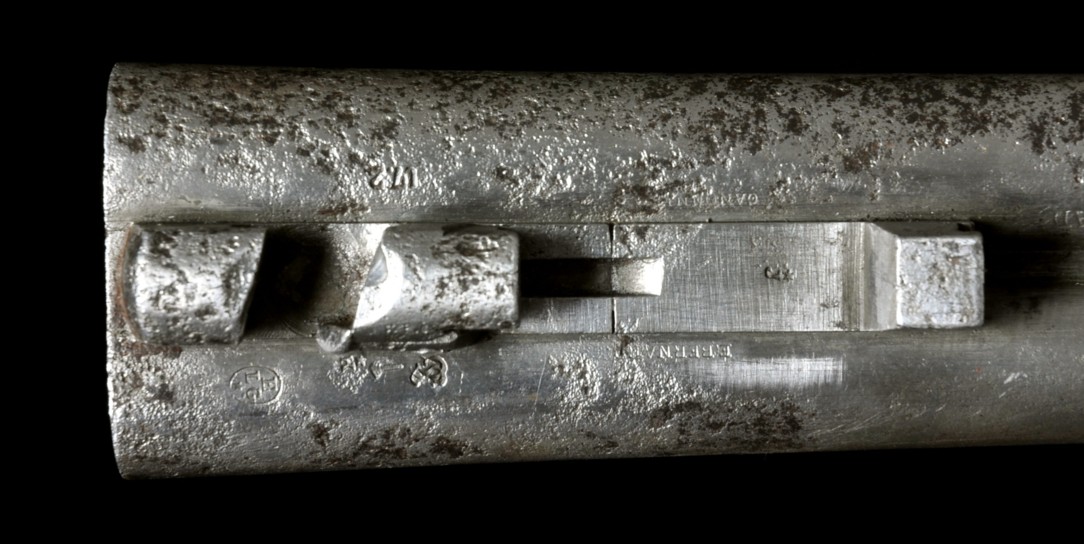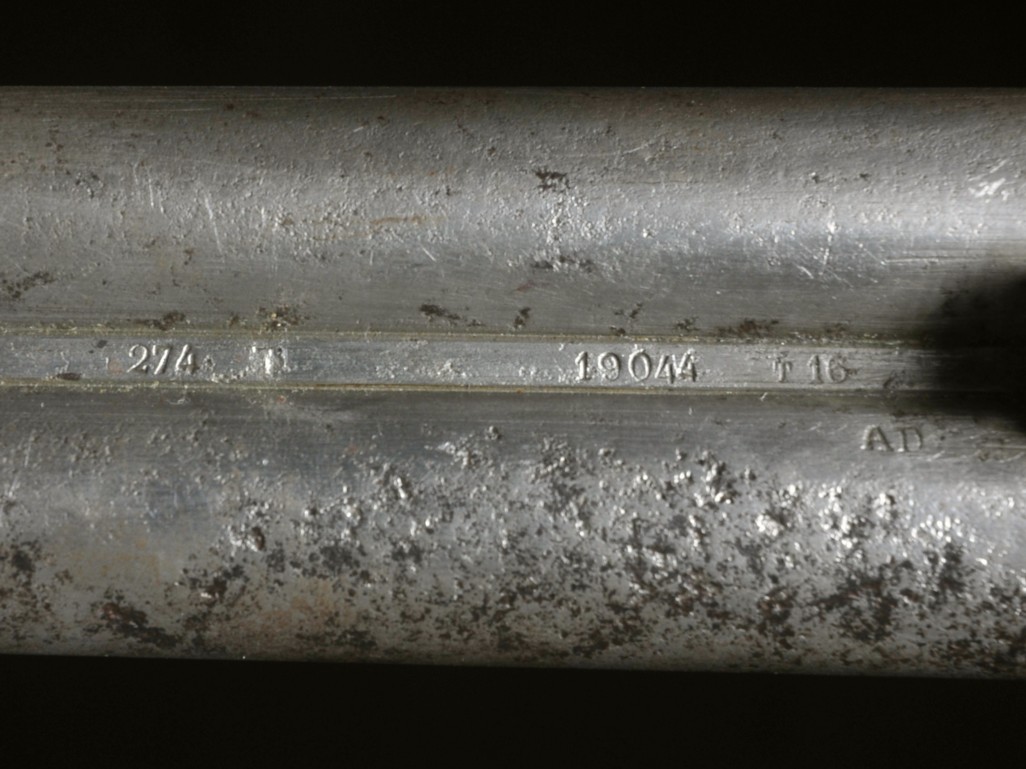 Bernard E. (Emile or Eugène)
Here's a "Bernard" rifle, the last one in my stock.
Caliber 16 pinfire with side key closure type "snake tail"
- E. Bernard on barrel;
- E. Bernard cannonier under the barrel (the "C" was also erased when the ELG punch was struck);
- punches ELG, perron, EL interlaced, K starry; thus classic;
- on the other hand, the manufacturer's punch differs: it is unfortunately illegible, but the oval is turned in the opposite direction of the usual (perpendicular to the axis of the barrels);
You can see that the breech are adorned with a griffon, drowned in the engravings: head facing forward, twisted tail ending at the rear. Unfortunately, there is no signature or marking to indicate its manufacture or resale.
Gilles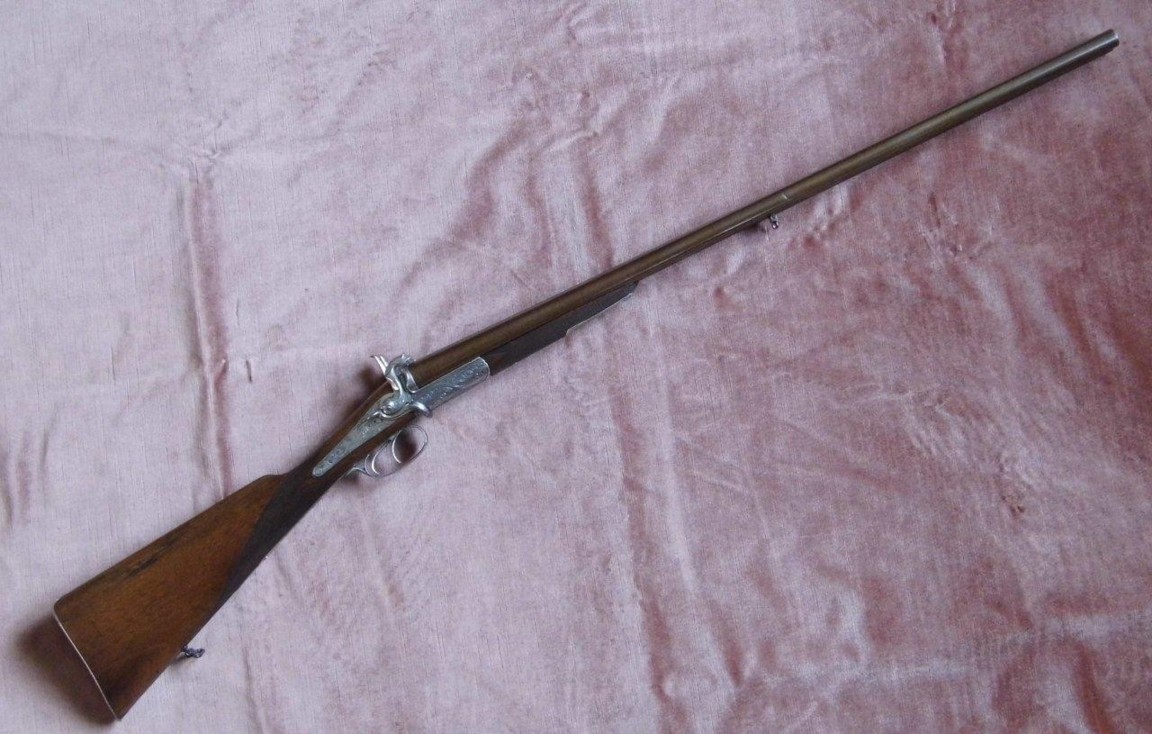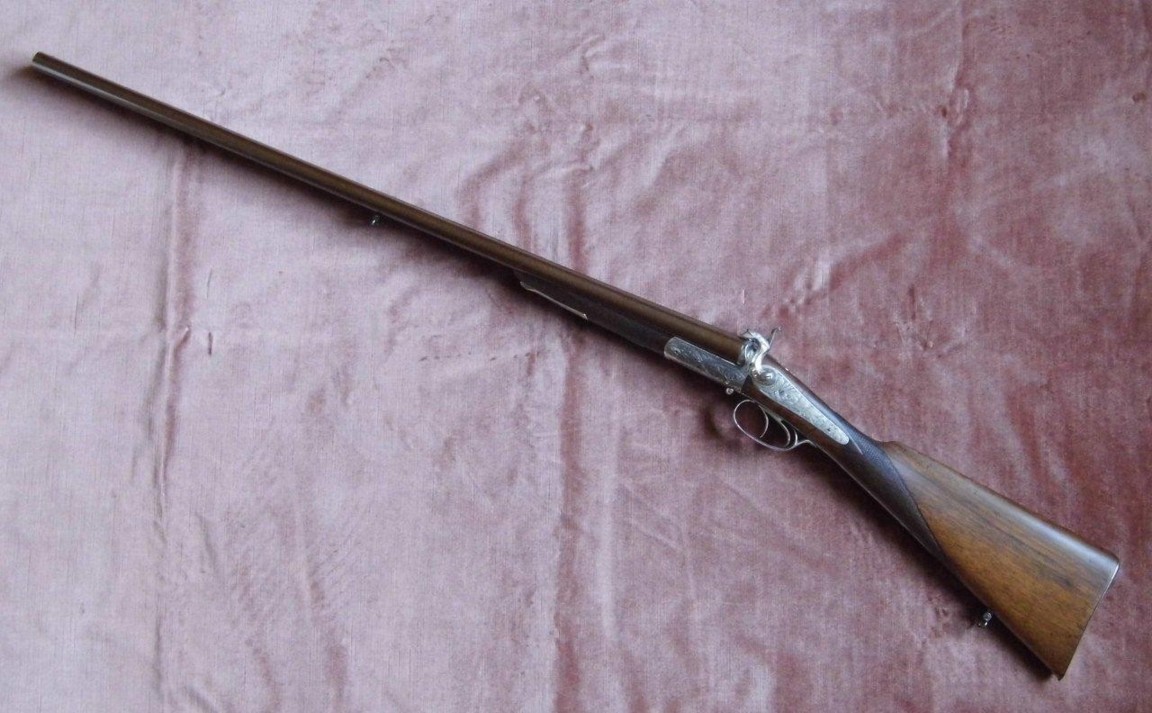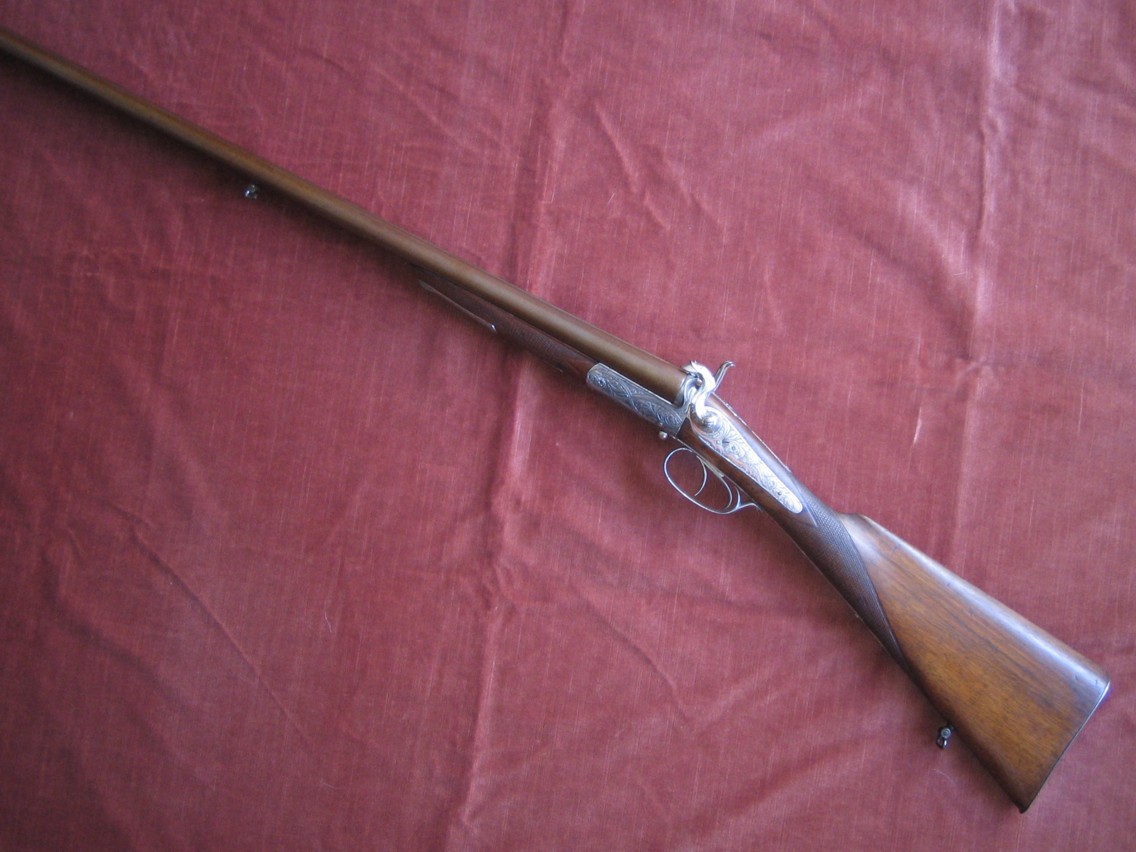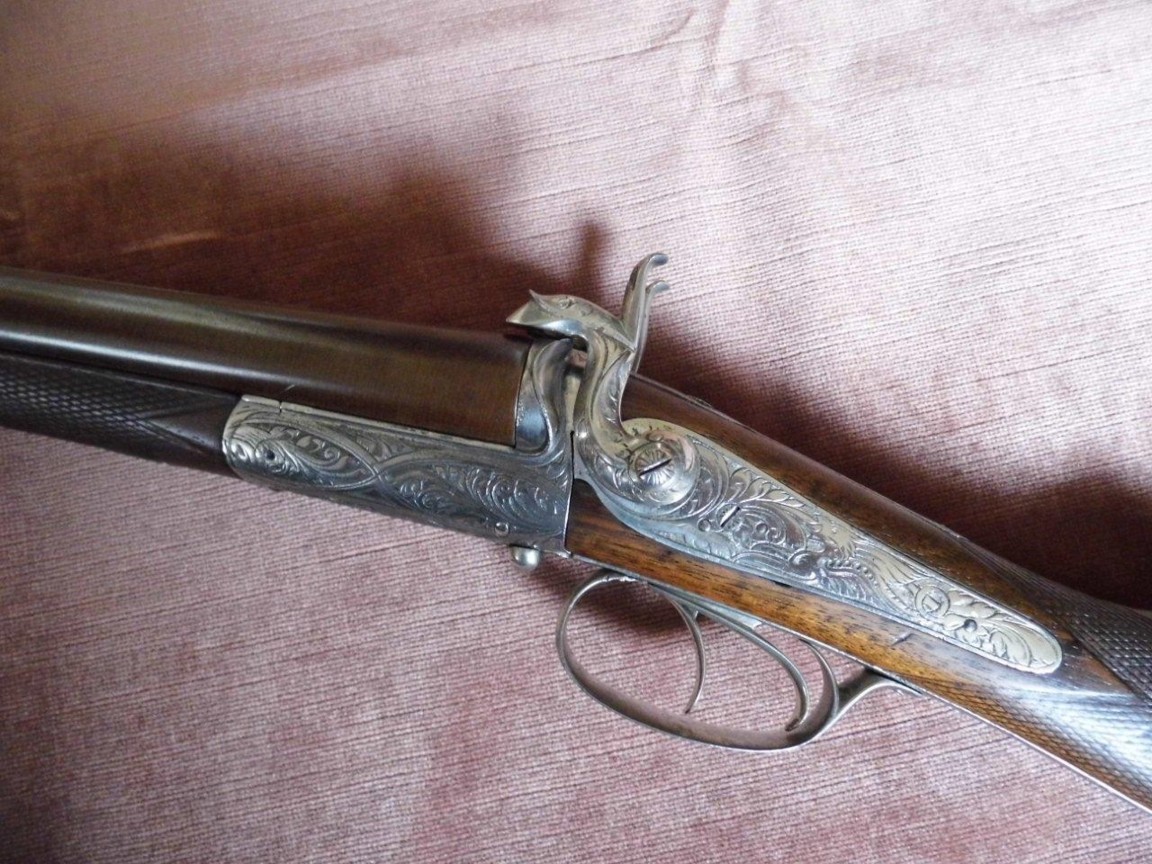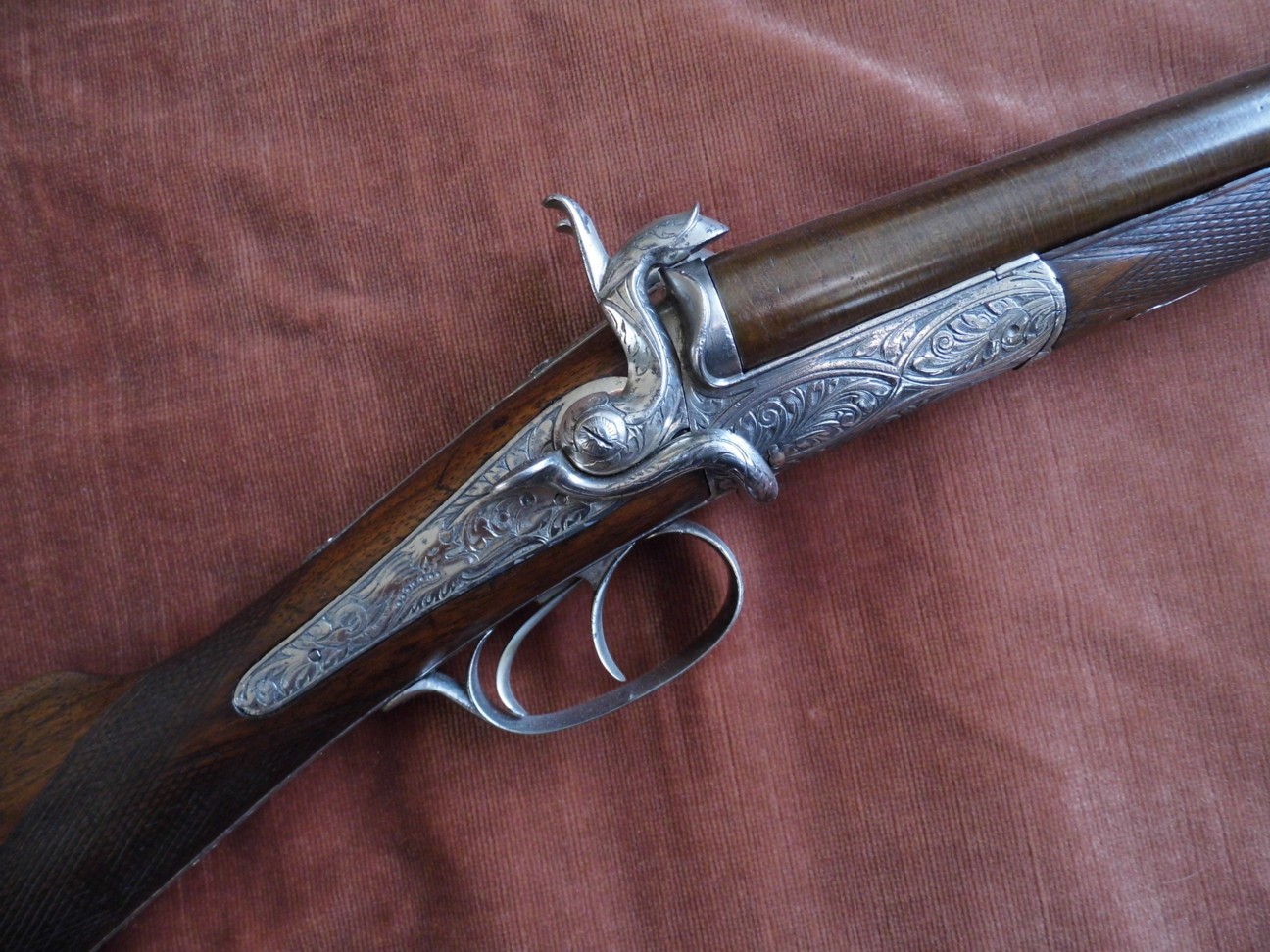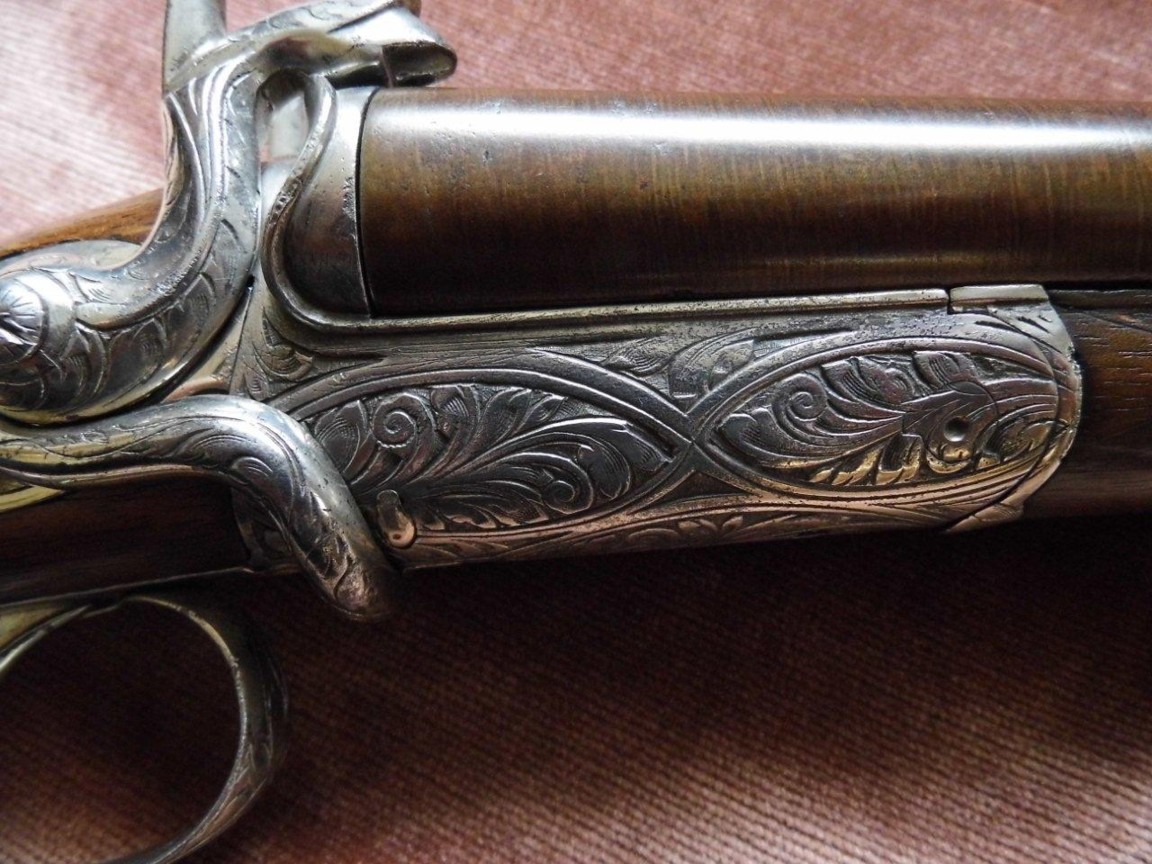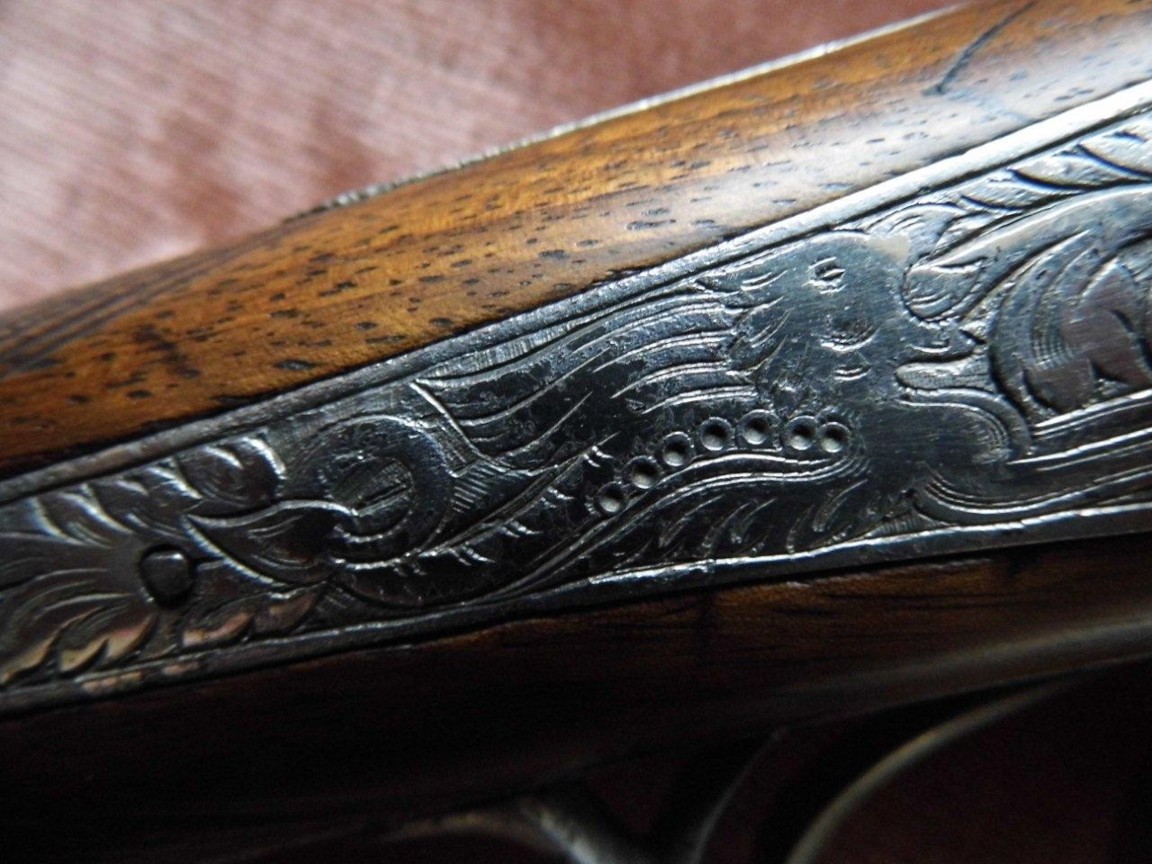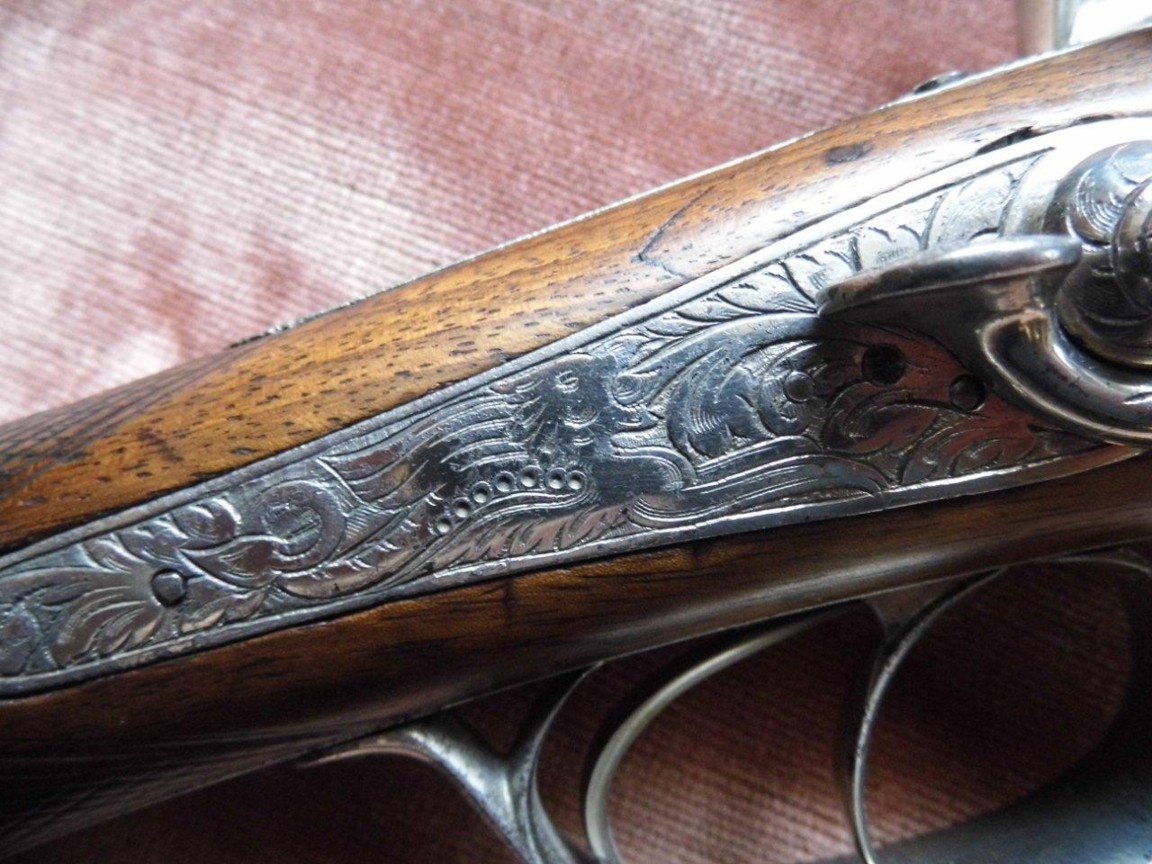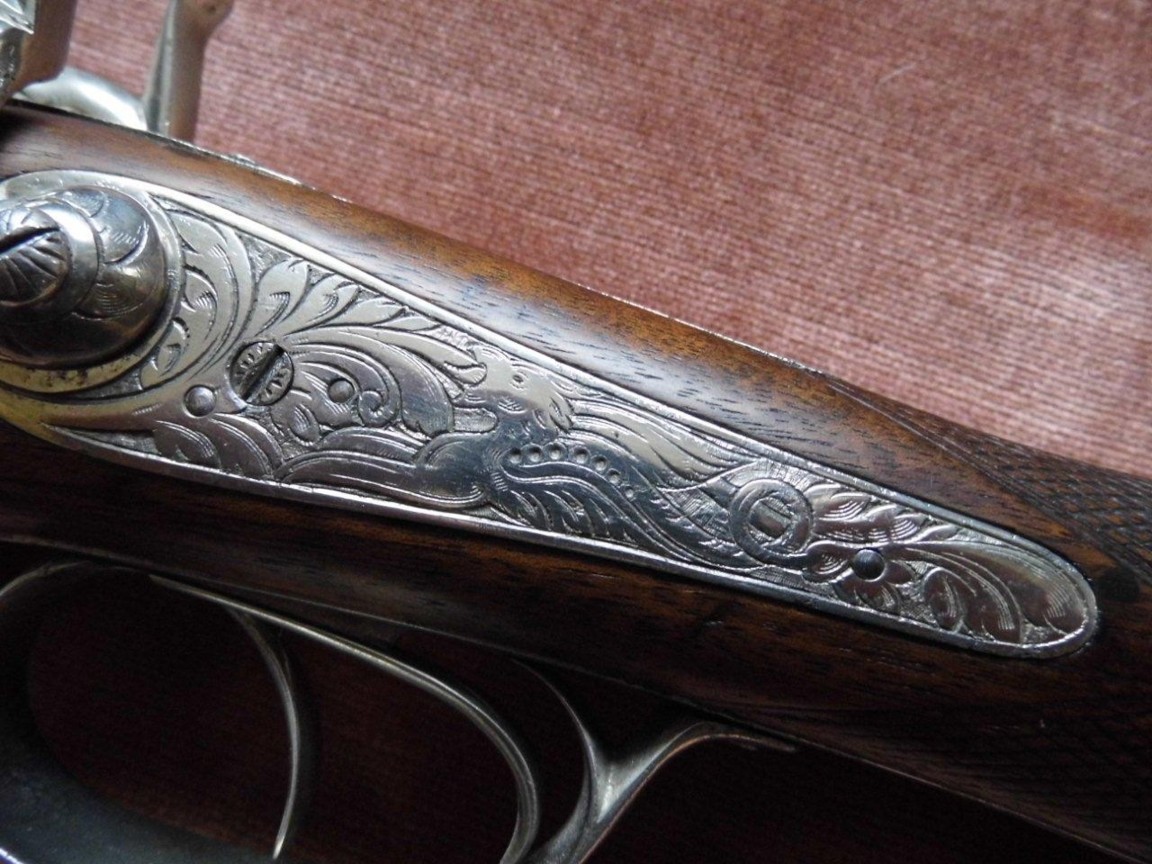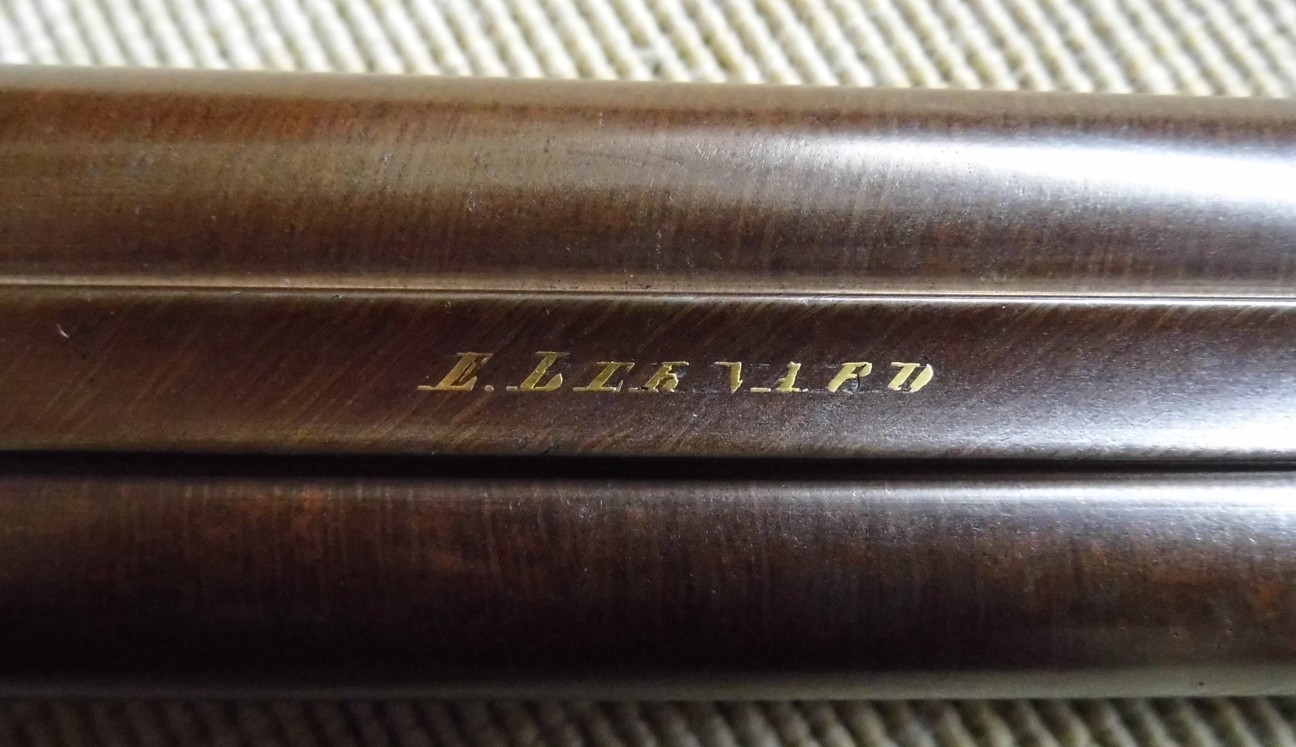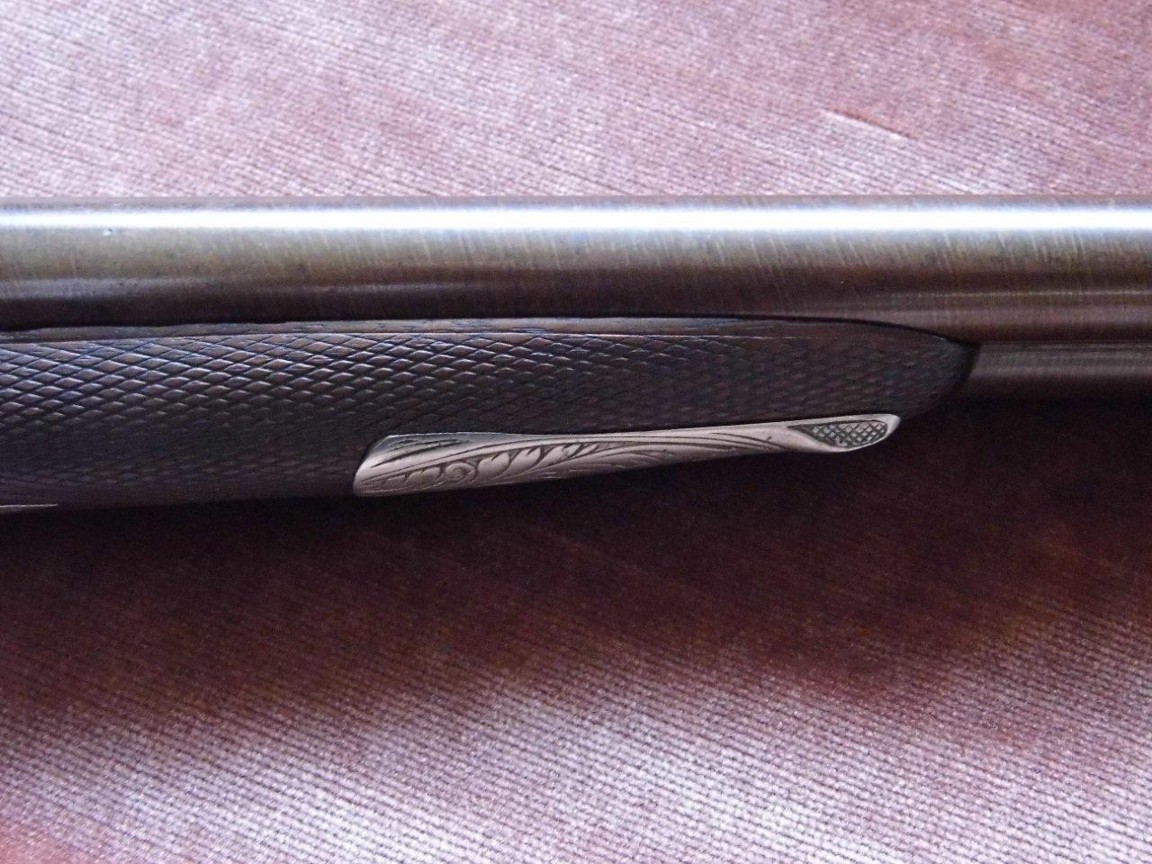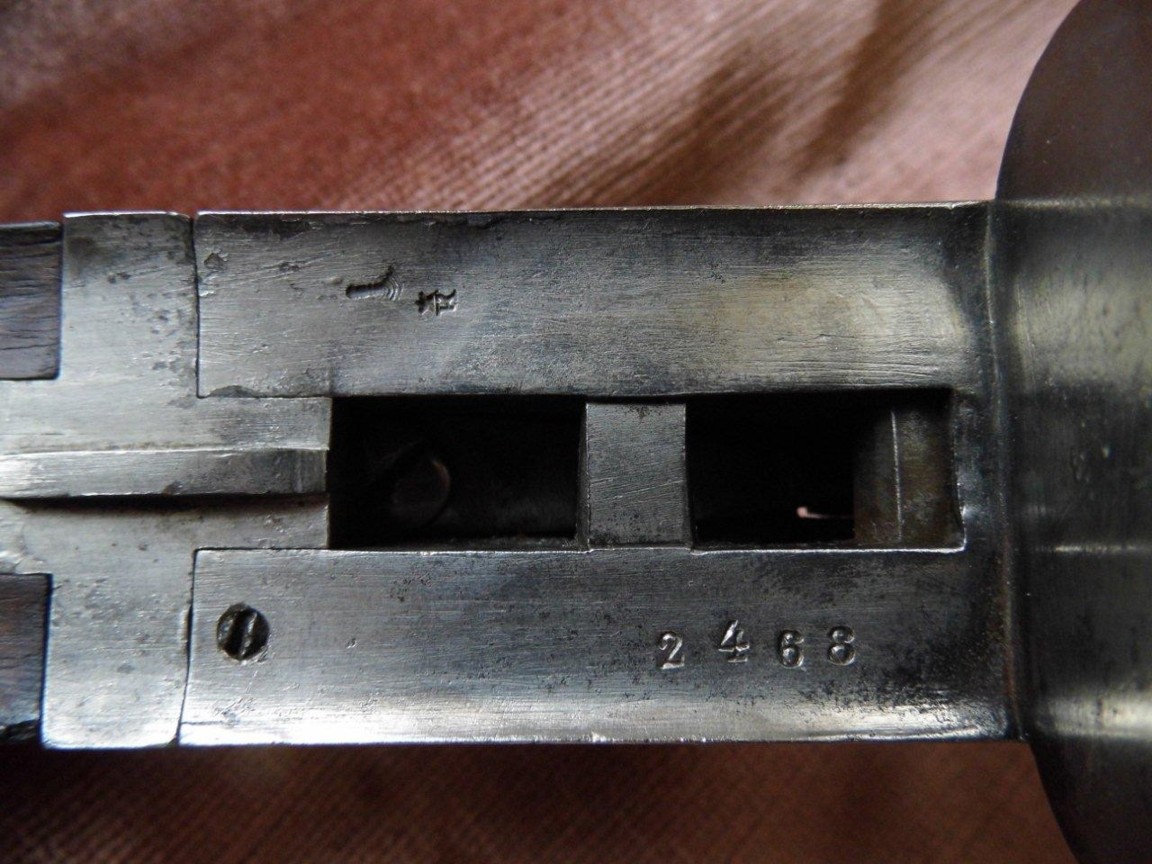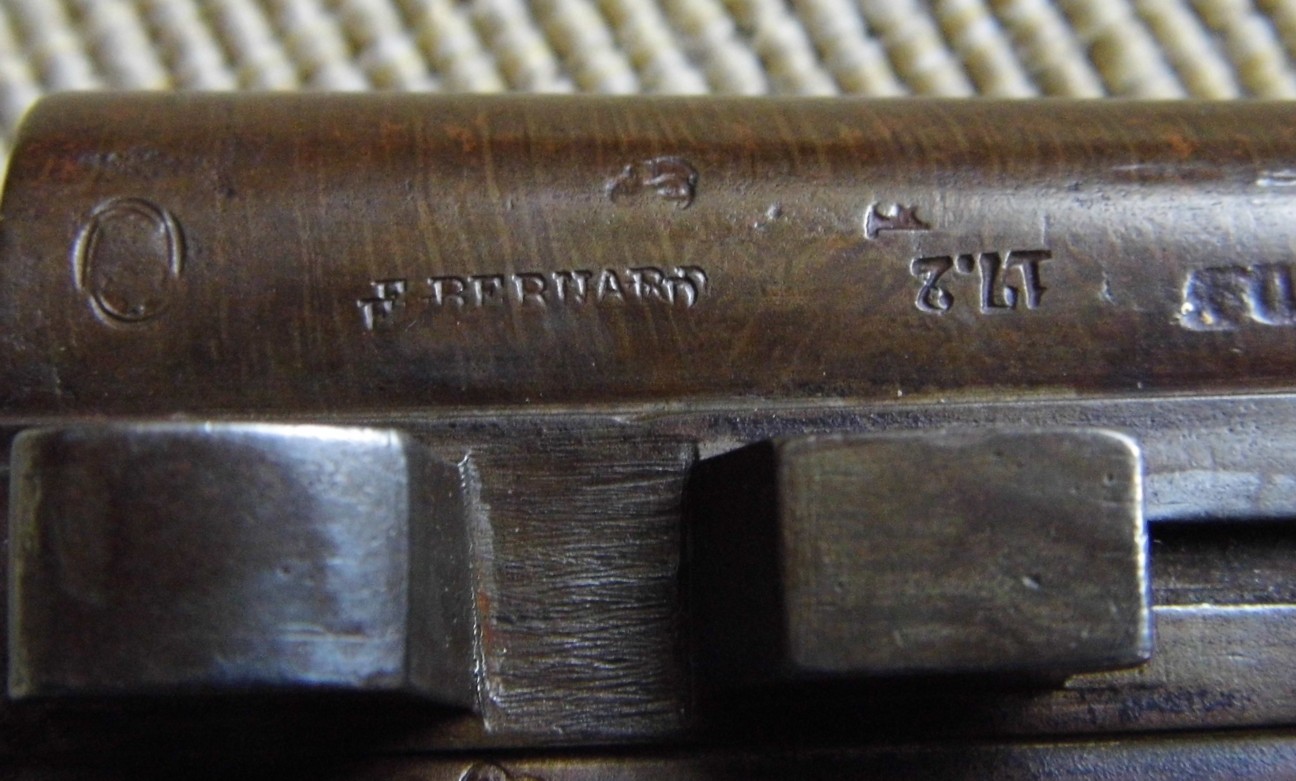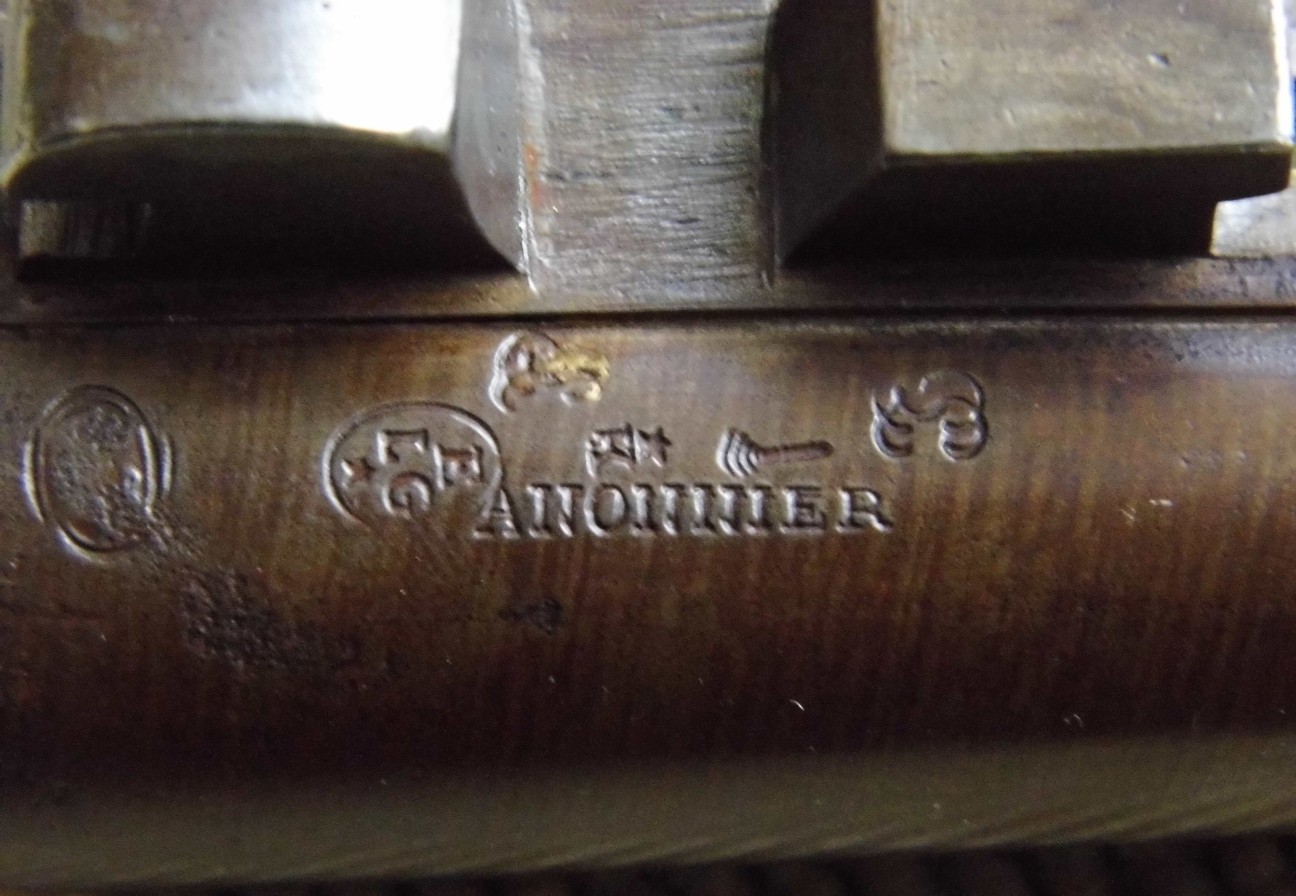 Bernard (Emile or Eugène)
Here is a very classic pinfire cartridge shotgun with the Lefaucheux type wrench.
It is signed Jacques Brun at the Donjon (in the Allier) but the rifle is made from Liège, signed by E. Bernard Breveté.
Damascus guns.
Marking
EB under crown in oval: more than likely the brand of an Emile/Eugene Bernard active in the second half of the nineteenth century;
Peron: inspection since 1853;
ELG on star in oval: acceptance between 1846 and 1893;
17. 9: diameter in mm, i. e. a size of 14 (?, not common....);
N crowned: countermark of a controller between 1893 and 1877.
According to the Jarlier/Buigné, Jacques Brun filed patents between 1850 and 1858 for an improvement to the tilting rifle, but I am almost certain that this has nothing to do with the rifle in question.
As for Bernard, he began his activities in 1845.
GP with the help of HPH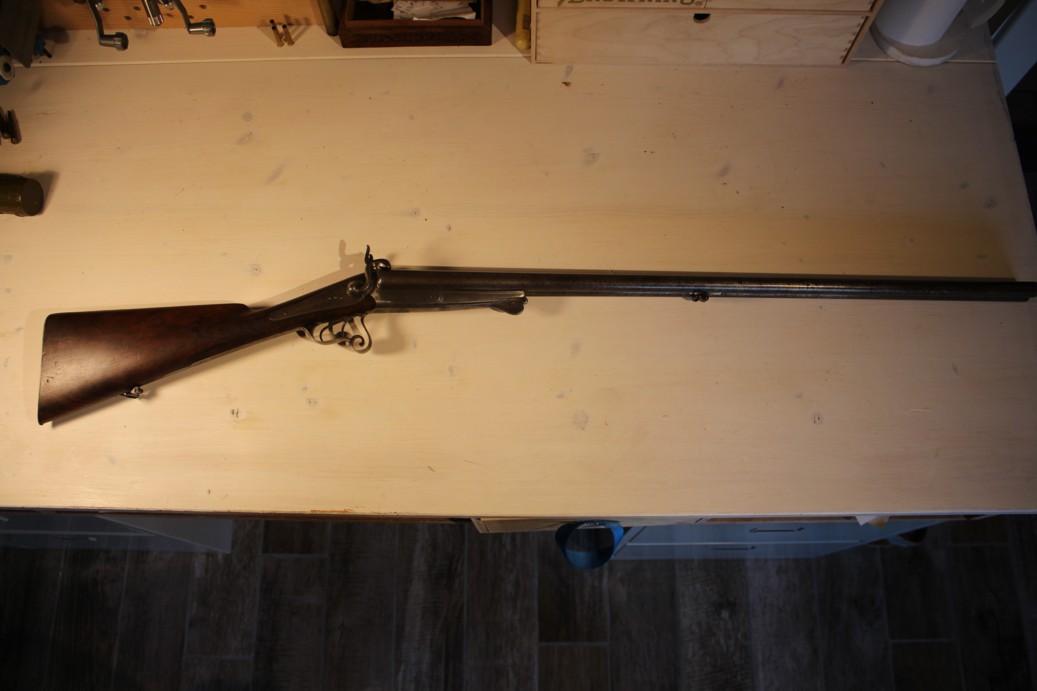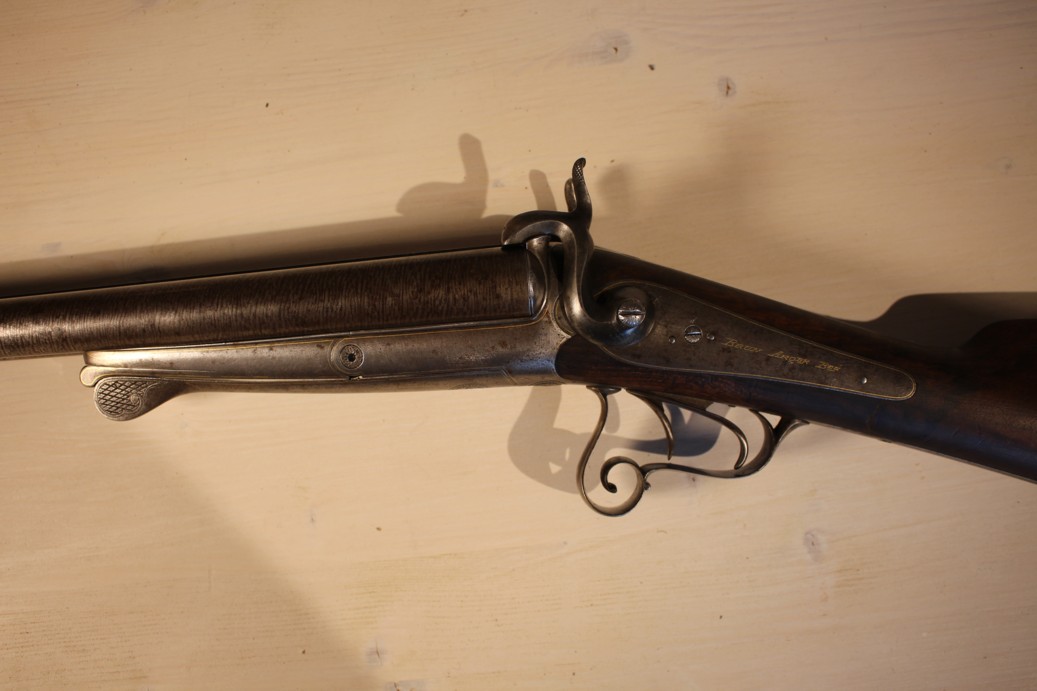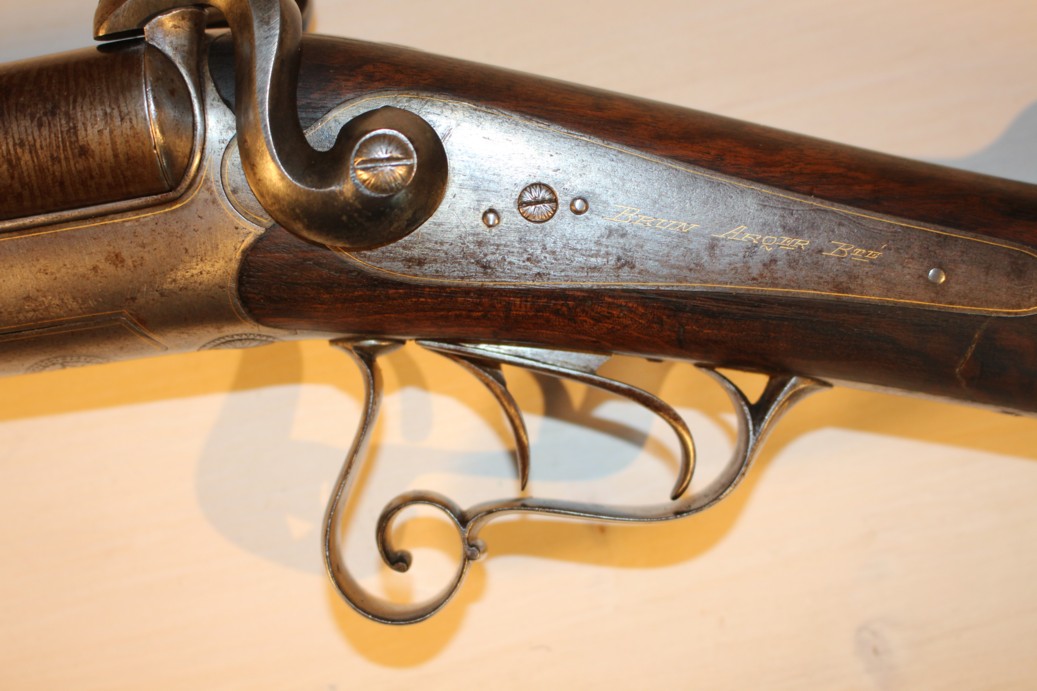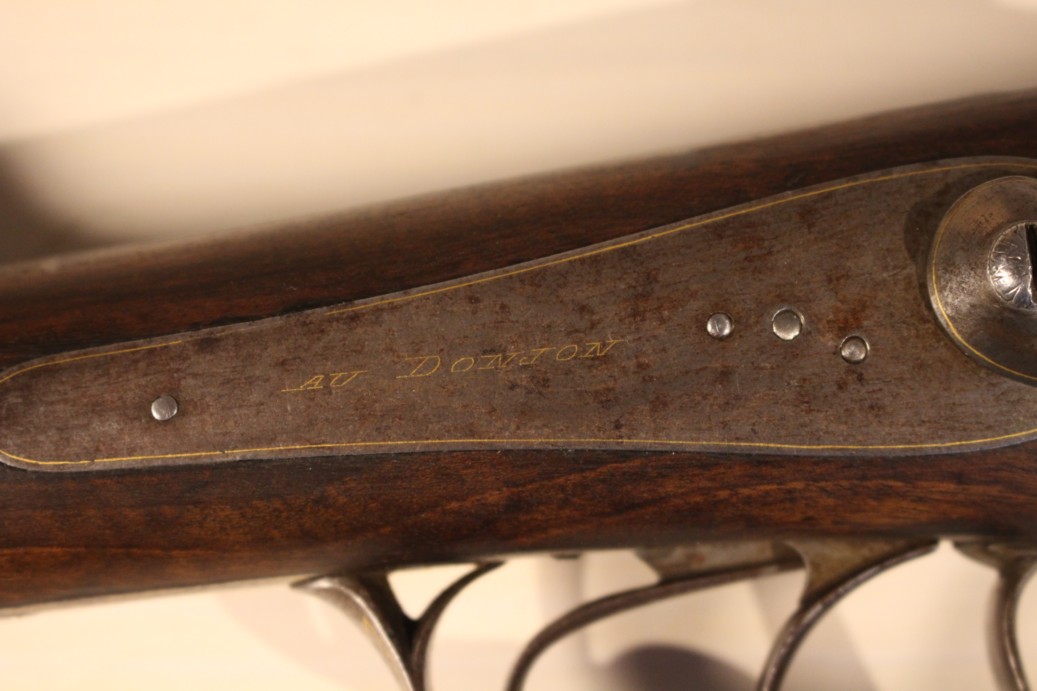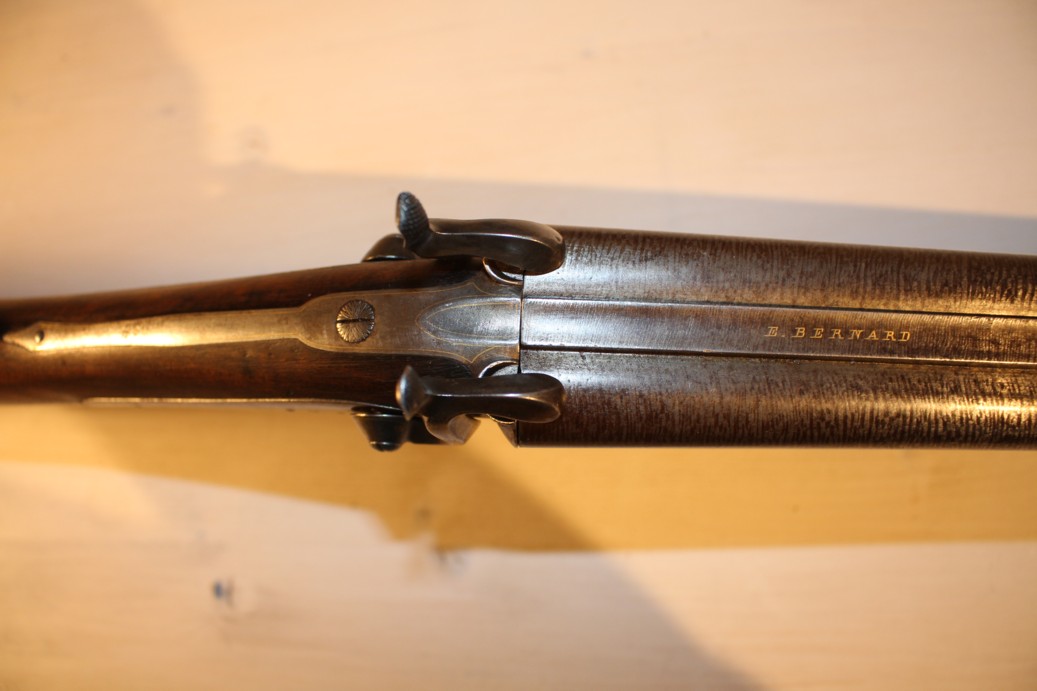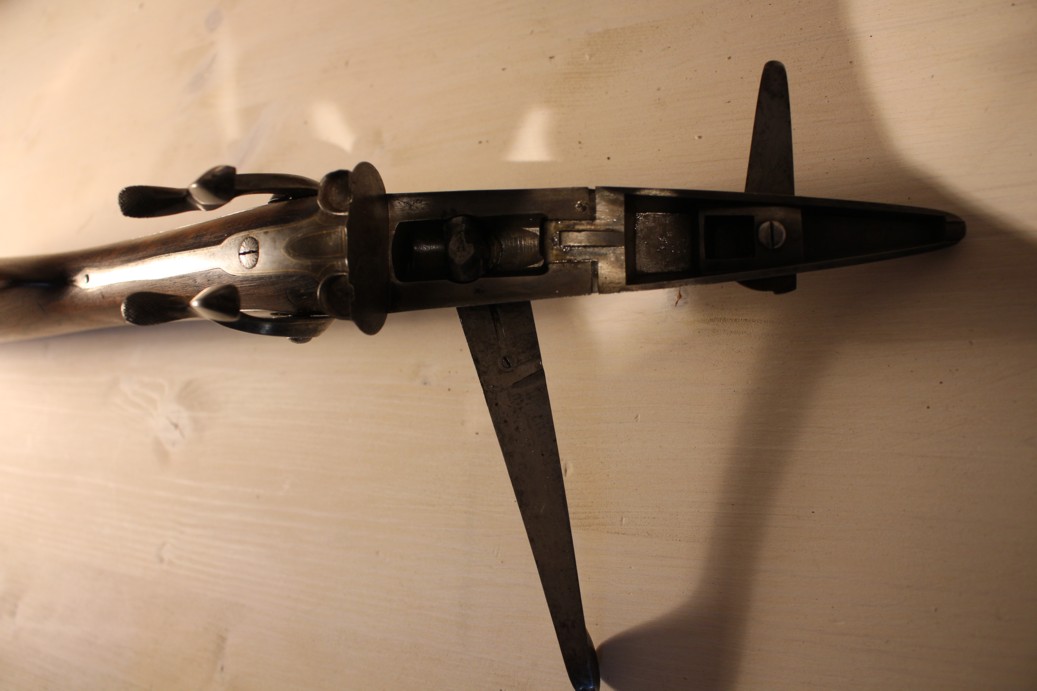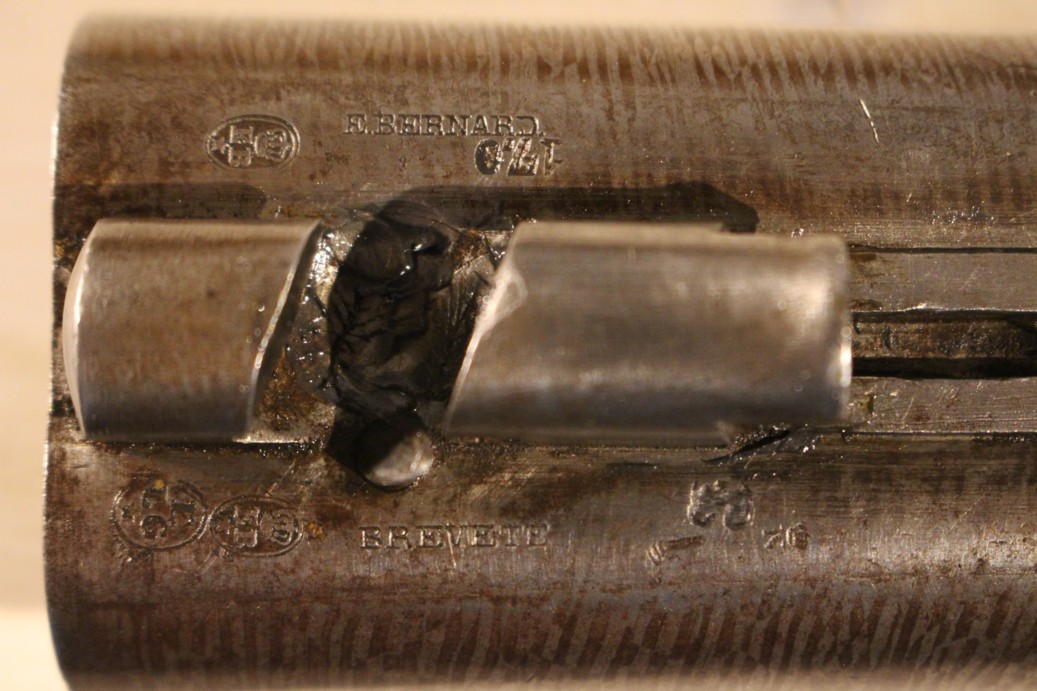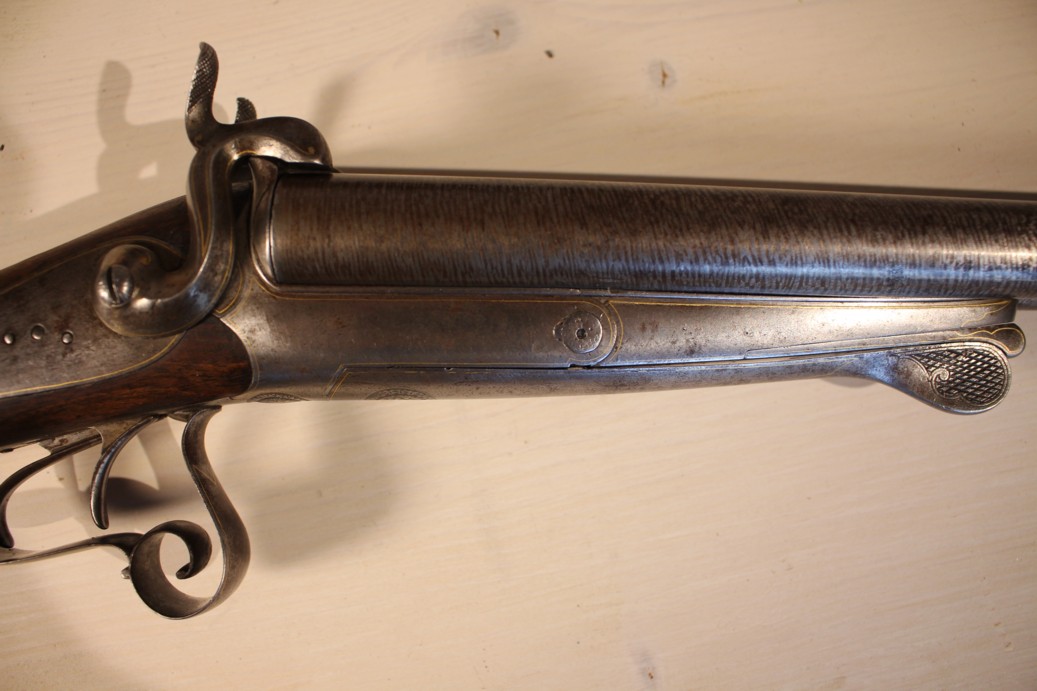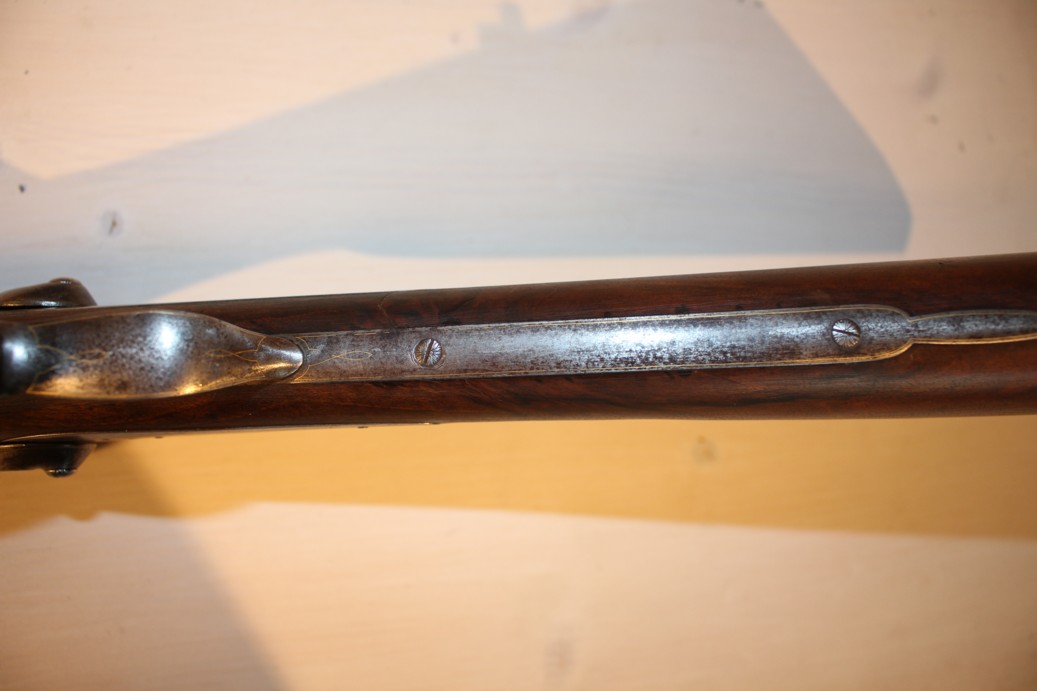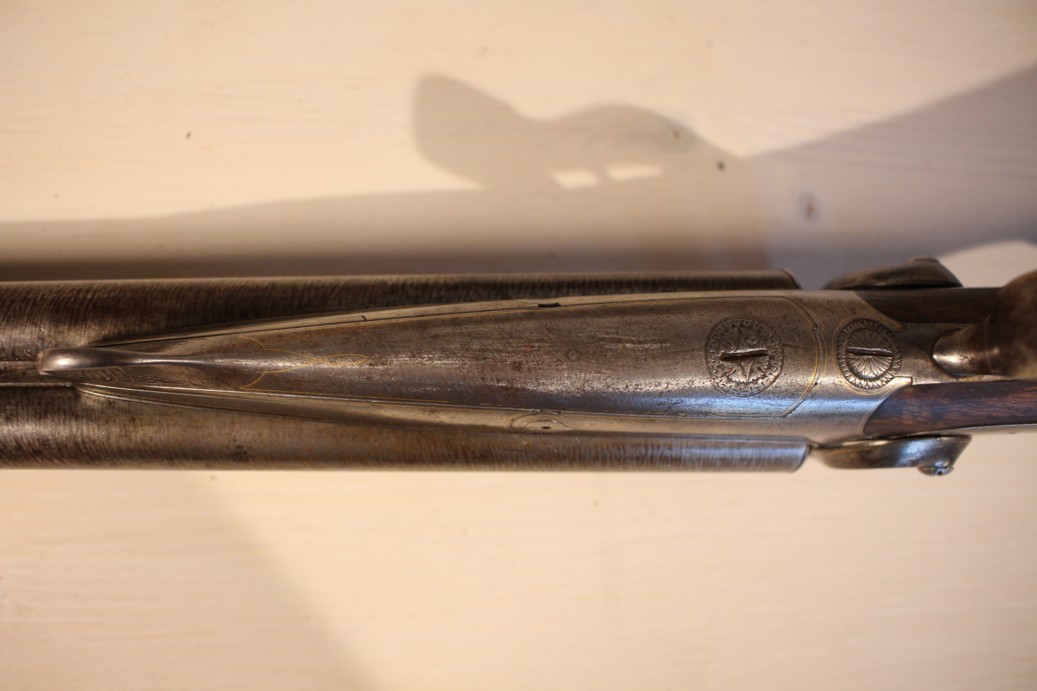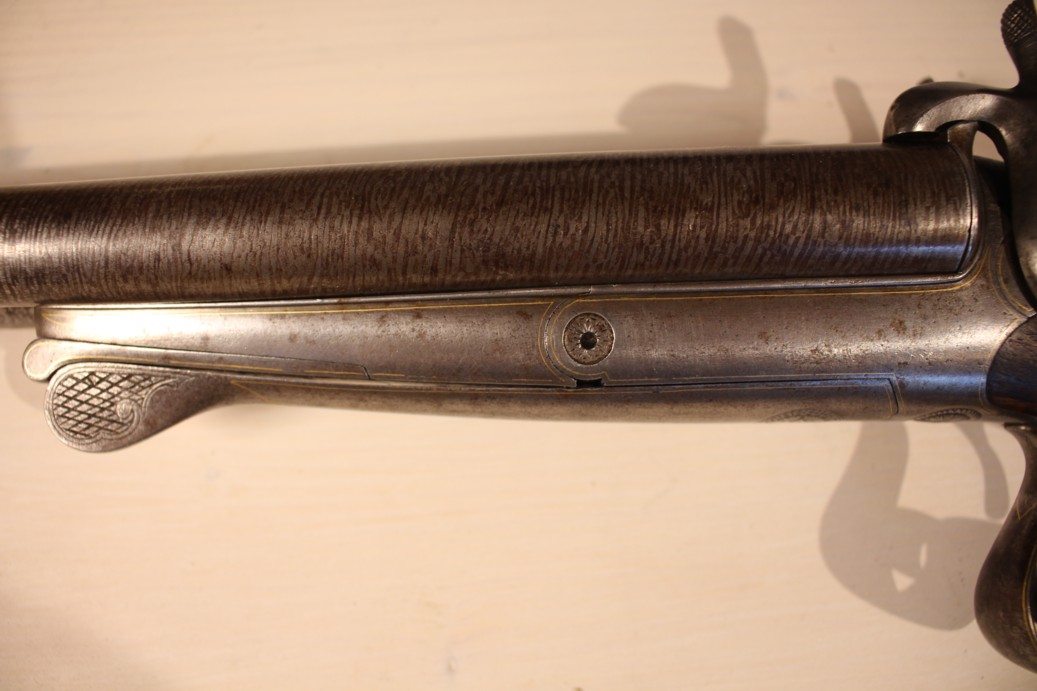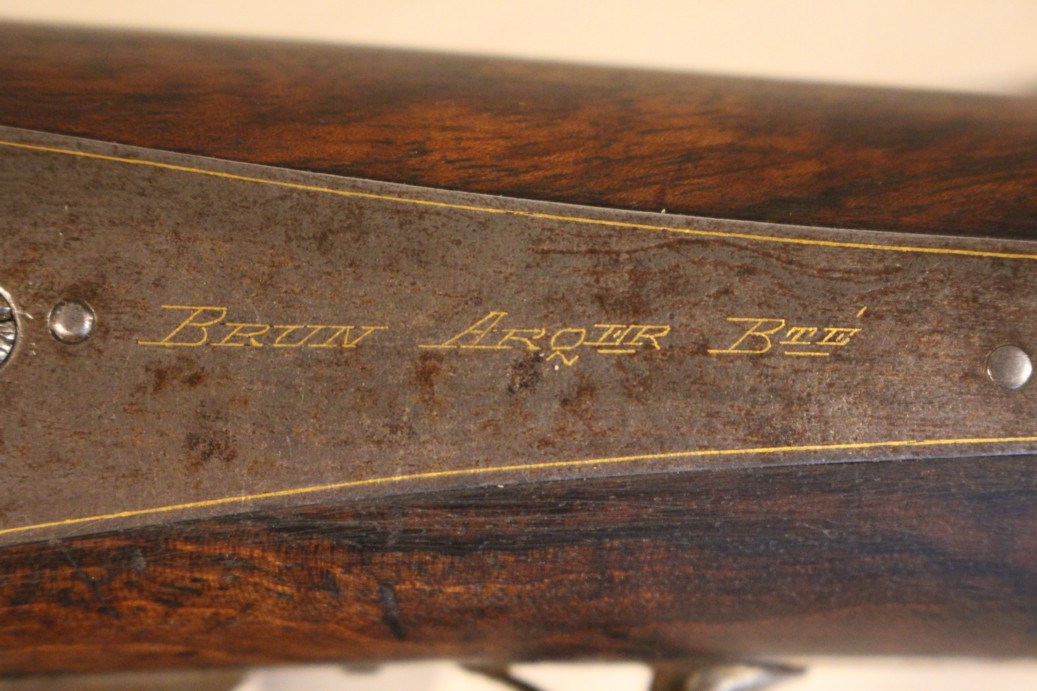 Bernard (Emile or Eugène)
It is about a shotgun pinfire with two barrels in Damas ribbons placed in table. The hammers with pins are external. The double trigger is under trigger guard. The opening of the two lower levers (double key) is practiced by slipping them towards the line.
It carries the punches of the proofhouse of Liege, attesting its manufacturing in this city, namely:
ELG* in a vertical oval: final acceptance, of use of 1846 to 1893.
Peron: inspection, of use of 1853 to our days.
V crowned: countermark of the controller, of use of 1853 to 1877.
EL in English letters: provisional test, of use of 1852 to our days.
17.4: gauge in mm.
The weapon also carries the following marks:
EB crowned in a circle: mark of the manufacturer of the weapon: Bernard Emile or Eugene
Crowned ST (read so well because partially unobtrusive): without answer?
LJ and LS: marks of sub contractor not identified.
PEYRRIN in GRENOBLE isn't the manufacturer of the weapon but well the dealer French on whom I do not have any detail.
GG