Some of the most beautiful work of this craftsman, and many others, are in this book "Liège Gunmakers through their Work. 1800 - 1950".
For more detail see: LIEGE GUNMAKERS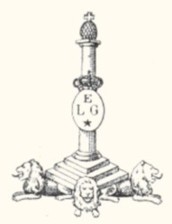 Antoine Bertrand
This is a center fire MONTENEGRIN "Top break" revolver with circular extractor. The locking system seems to be either a WARNANT or a COUNET!
Stamped with fake marks of the Liege Proof House , namely:
STAR/DLG in a crowned oval: fake stamp of acceptance post 1893 (STAR/ ELG in a crowned oval)
CROWN/R : rifled bore post 1894 stamp. I'm unaware of if it is a forgery, but it is probable.
Illegible letter under a star: counter marks of the controller??
DASSEN does not appear in the "Who's Who" nor in Jarlier. Many Montenegrin forgeries were manufactured by the Liege gun industry which did not hesitate to cover the weapon of false references such as, for example: AKENS PATENT - KAISER PATENT etc.
L/Perron /G SCHUTZ MARK: partially erased and unknown mark. Could be an imitation of the mark of Léopold GASSER, the Austrian arms manufacturer who invented this type of weapons.
AB in an arrow is the mark of Antoine BERTRAND, 25 rue Fabry, in Liege- 1881/1900.
This is perhaps the only authentic mark on this weapon!!!
The NI crowned mark could be an imitation of the monogram of NICOLAS, First king of Montenegro,who made these large revolvers mandatory in ihis country.
In short, a Liege made forgery with a reduced collection value.
GG
Photos Littlegun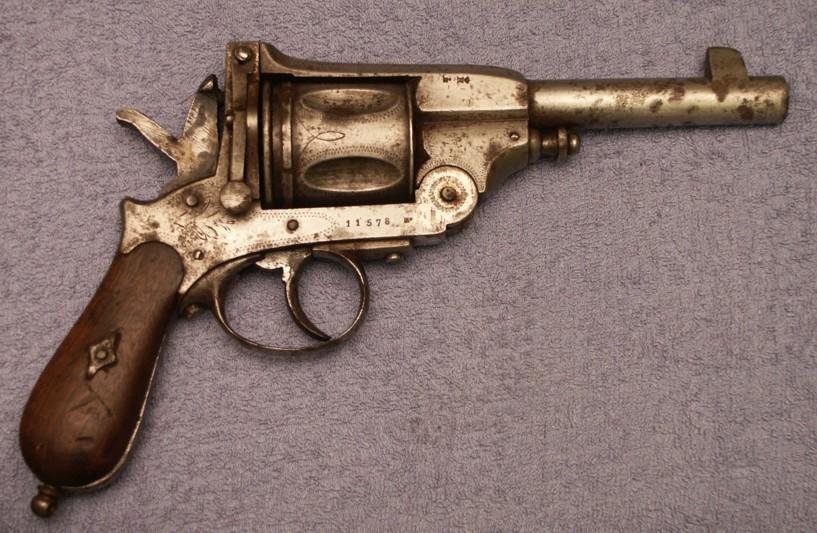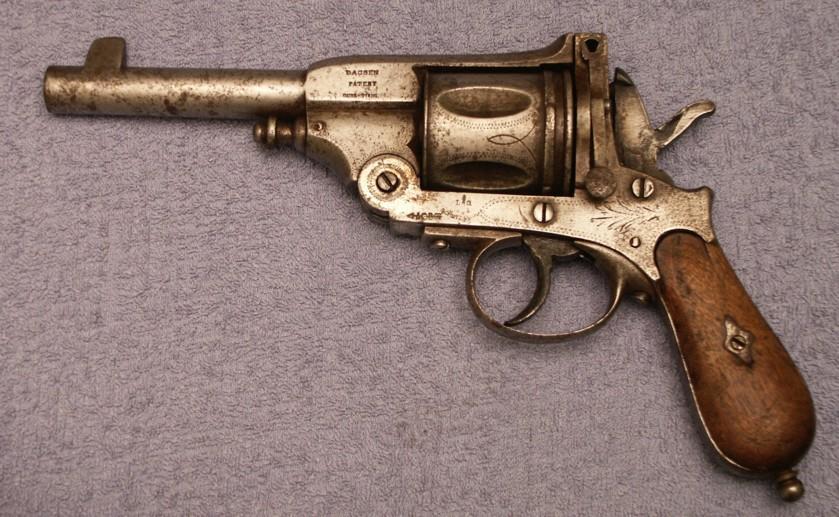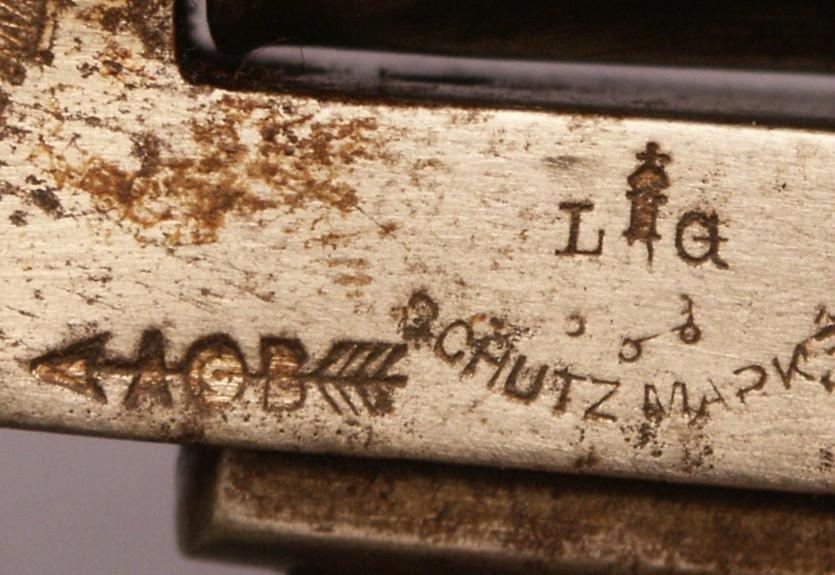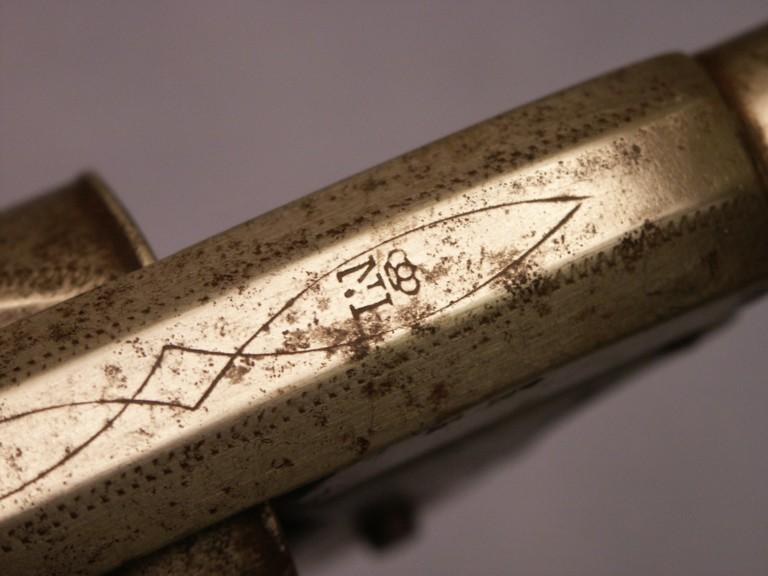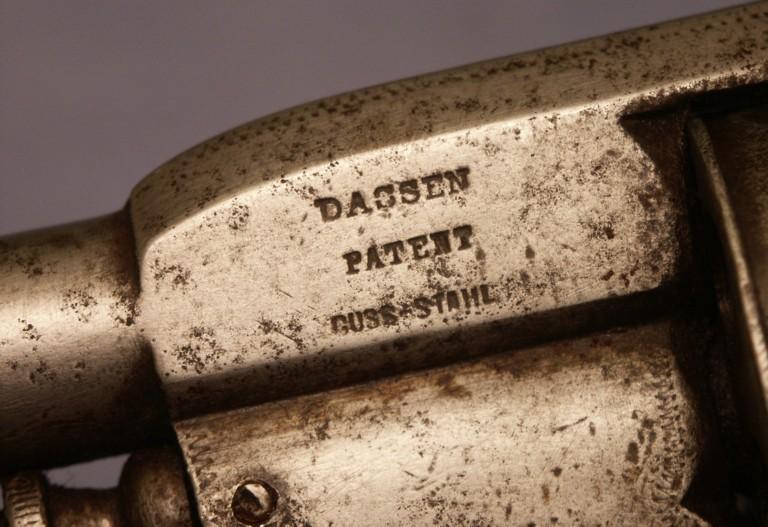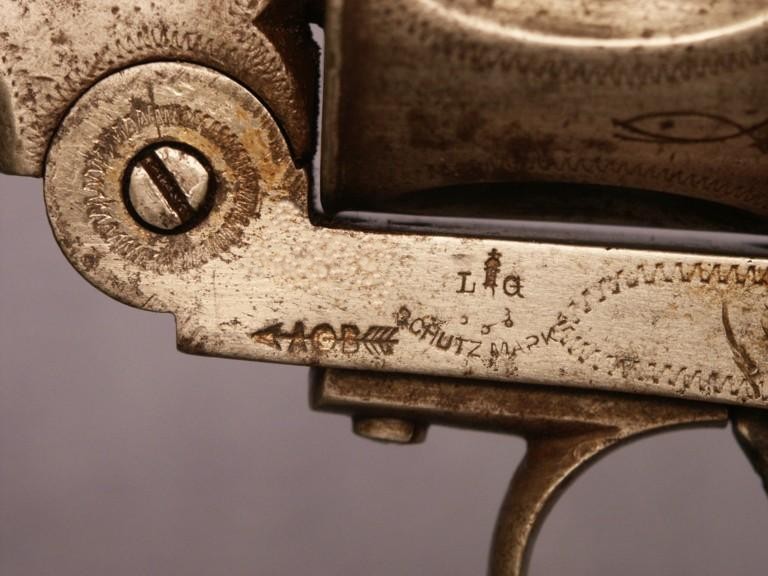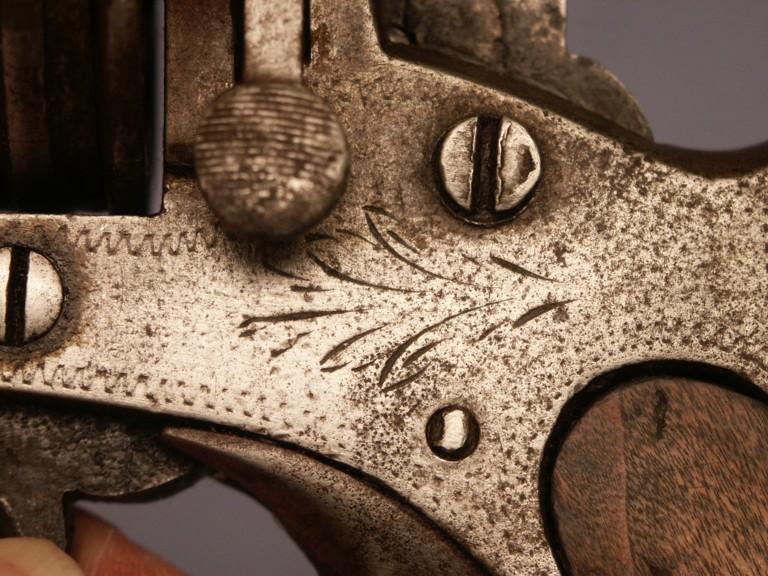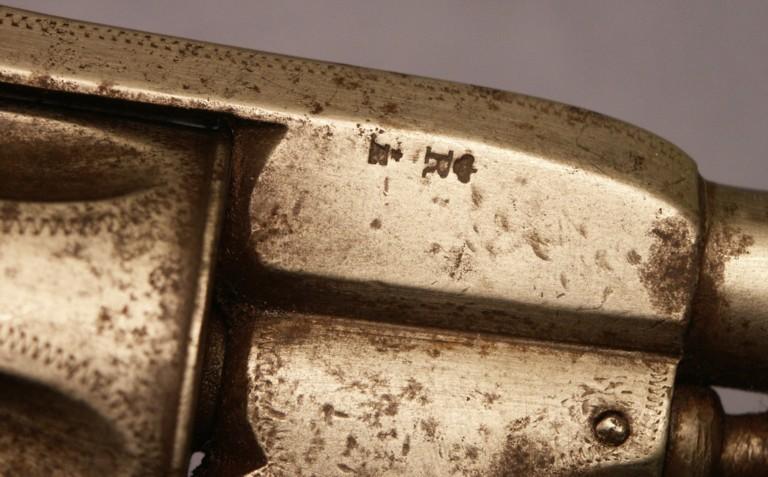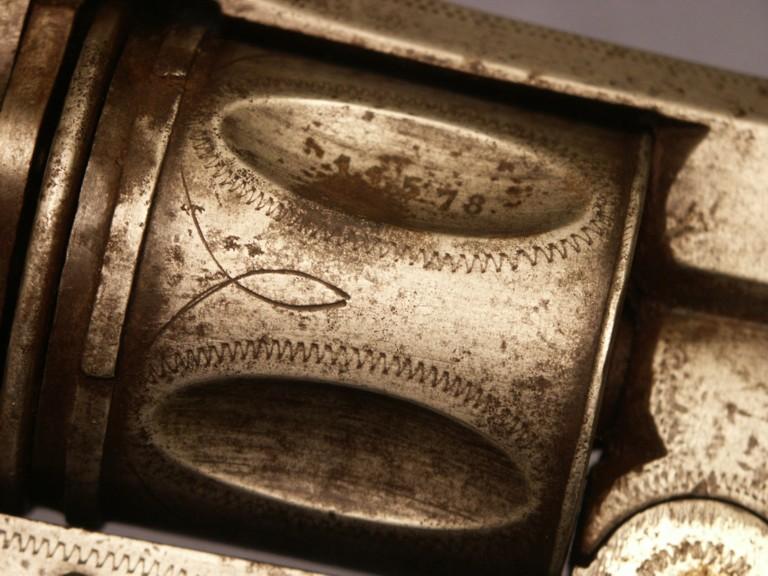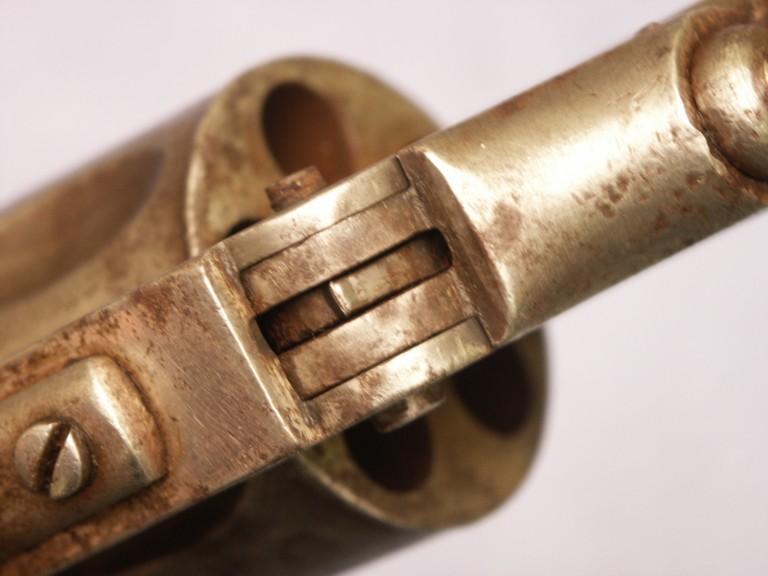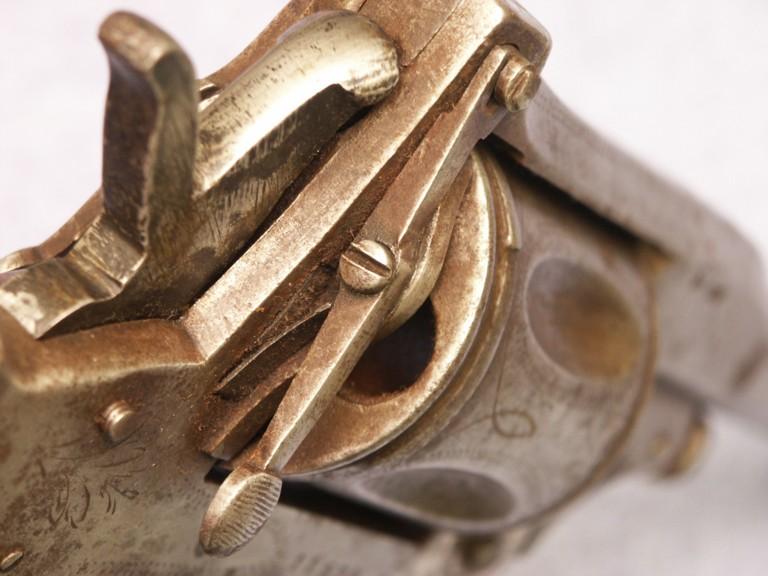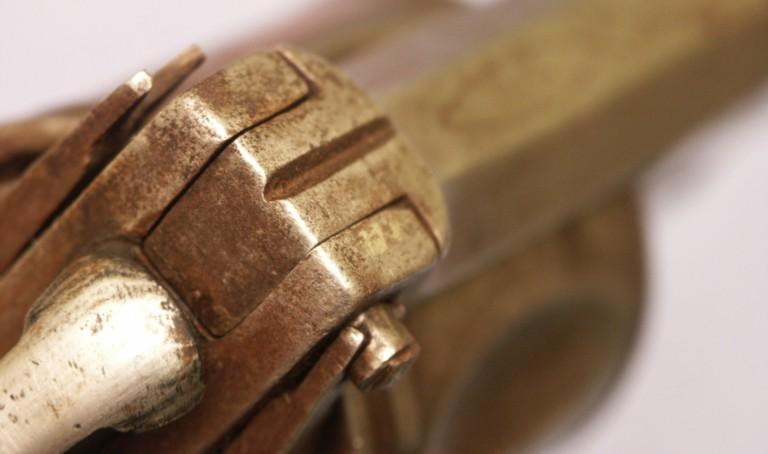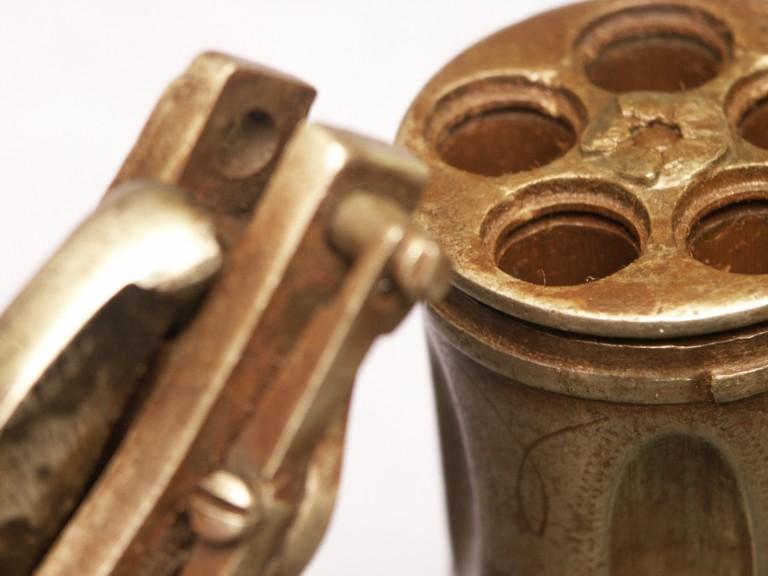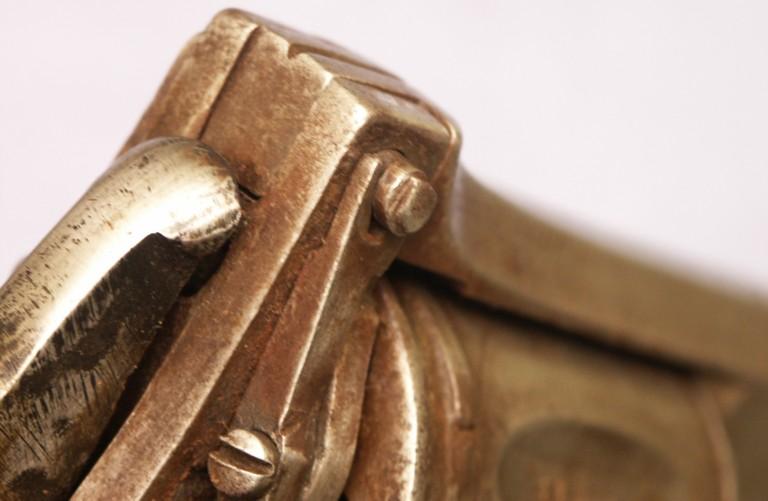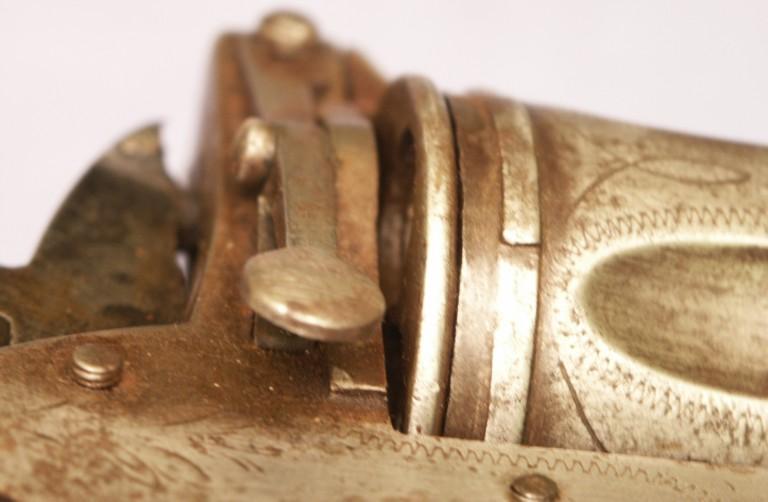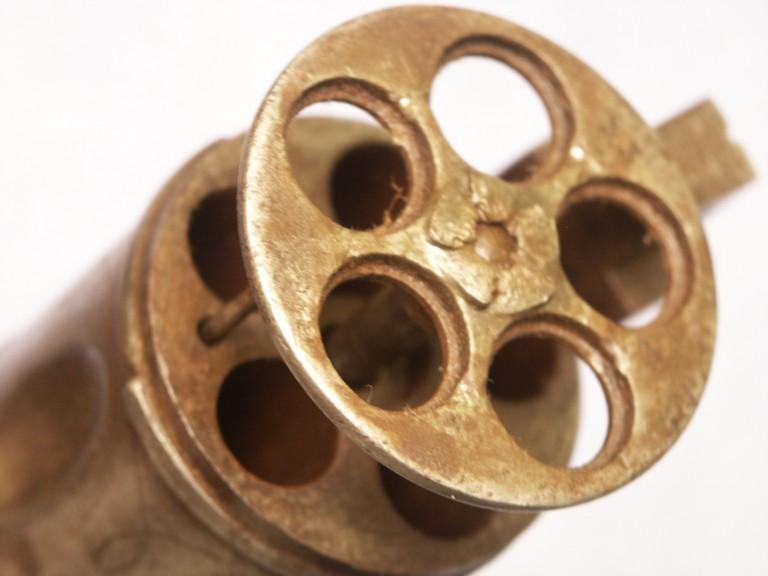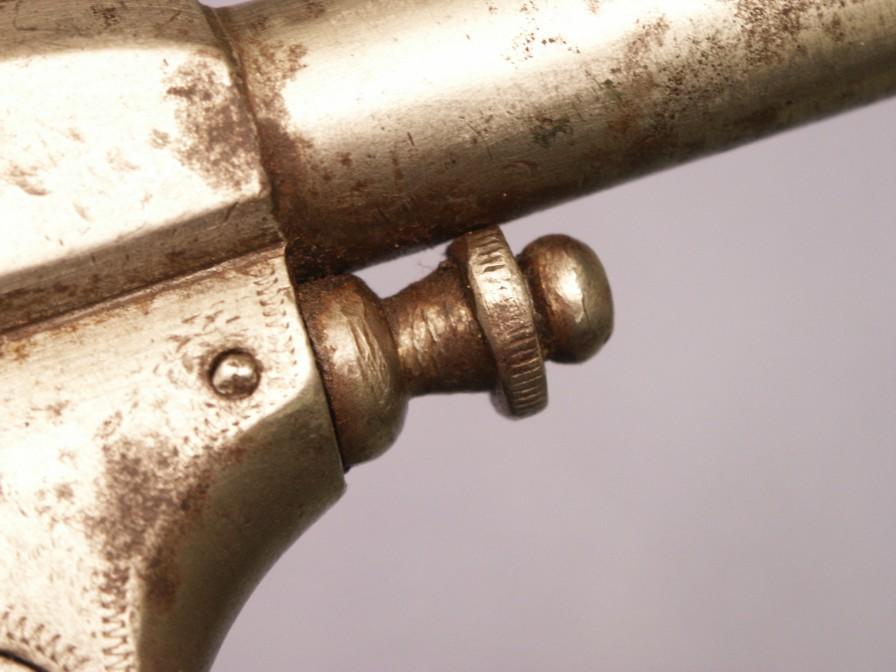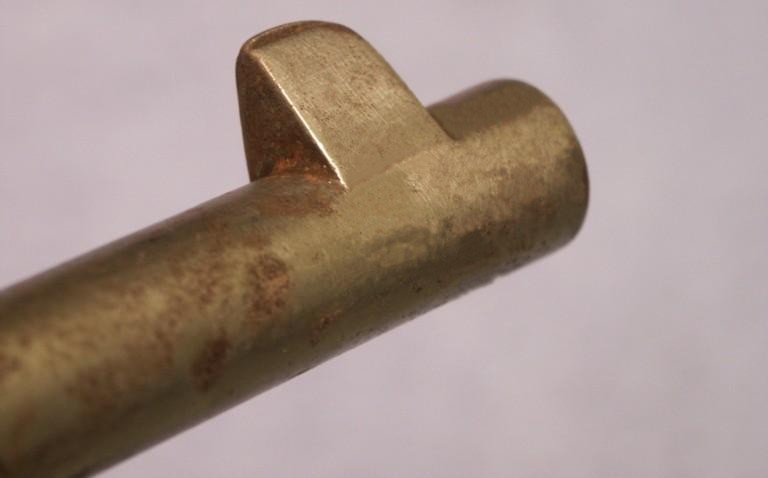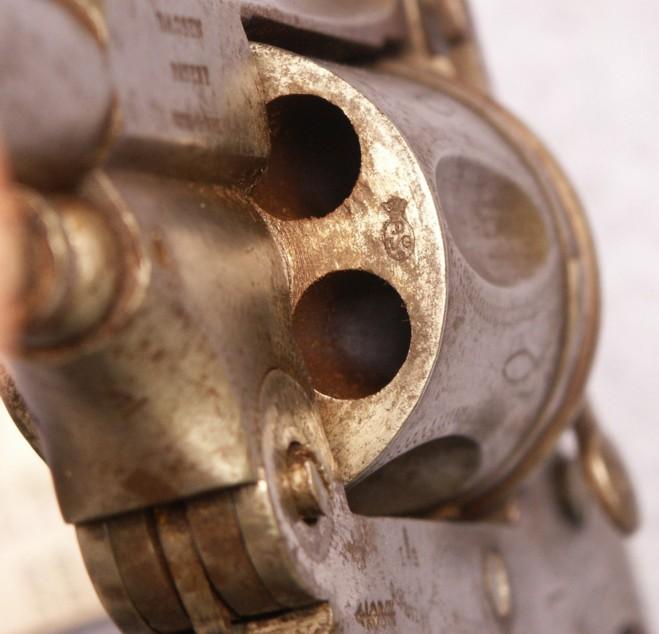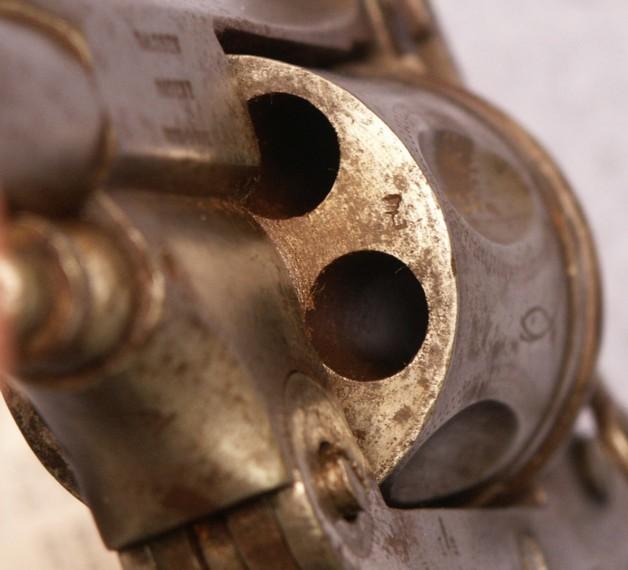 Bertrand Antoine.
This manufacturer is BERTRAND Antoine , 25 rue Fabry, in Liege. (BE 1886/1900).
It was one of the founders of the School of Arms Manufacturing in Liege, registered two patents and 38 trademarks.
The mark in question is BUSHMAN pierced by an arrow (see image in appendix) It was deposited the 05.02.1881.
GG