Some of the most beautiful work of this craftsman, and many others, are in this book "Liège Gunmakers through their Work. 1800 - 1950".
For more detail see: LIEGE GUNMAKERS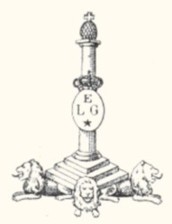 Théodore Bodson
Pistol with percussion "cap and ball" with only one barrel and two locks.
It is probably about a system with superimposed loads (2 loads in the same barrel)
The barrel is with sides with system of aiming front sight bead, attached by a support to the stick.
The chimneys are with starters, locks of type "ahead".
The hammers are of type "dolphin".
The stick banana is out of wood of walnut seems it. It is covered with an incrustation of silver plated metal foliage, just like the cap maintained by a screw.
The curved trigger is under trigger guard.
The metal parts are decorated with engraving foliage of the most beautiful effect.
I did not see any punch of proofhouse.
The mark "Th. BODSON A LIEGE" engraved on the barrel belongs to Theodore BODSON arms manufacturer in Liege and registered with the proofhouse of 1843 to 1851.
GG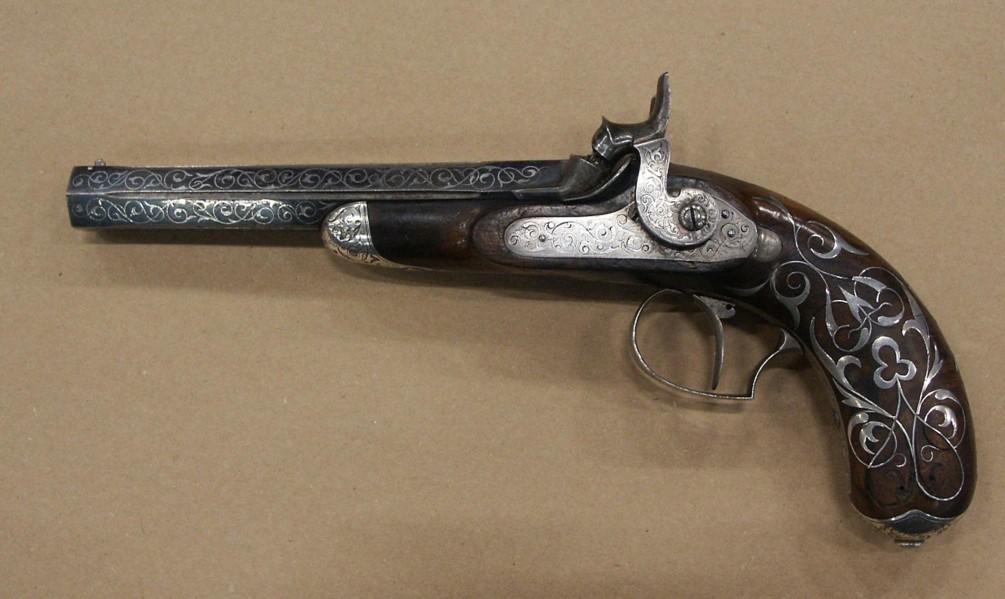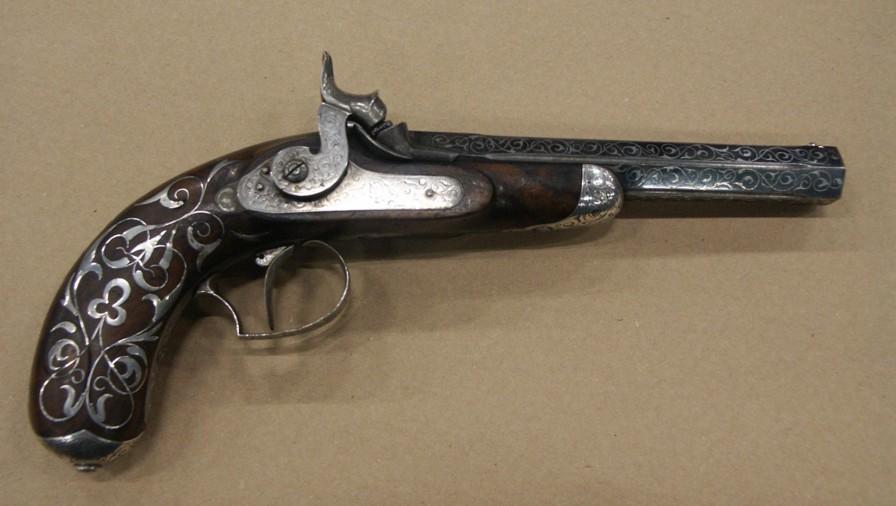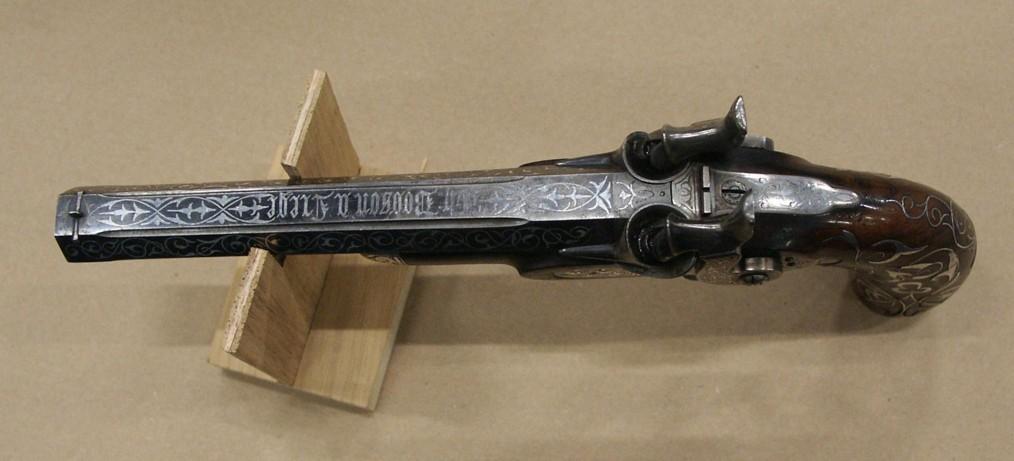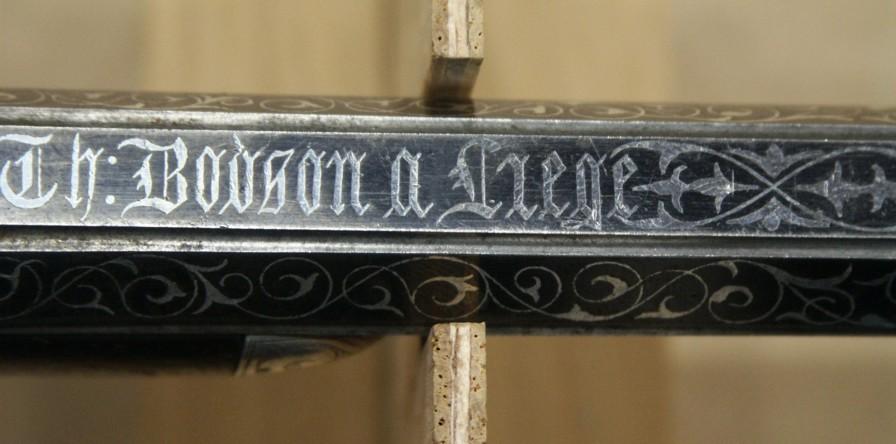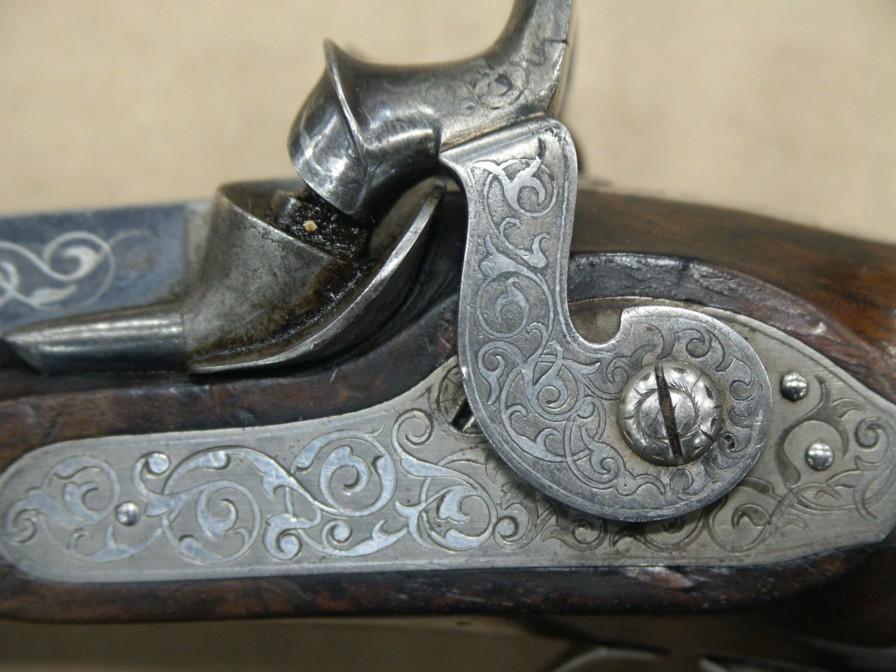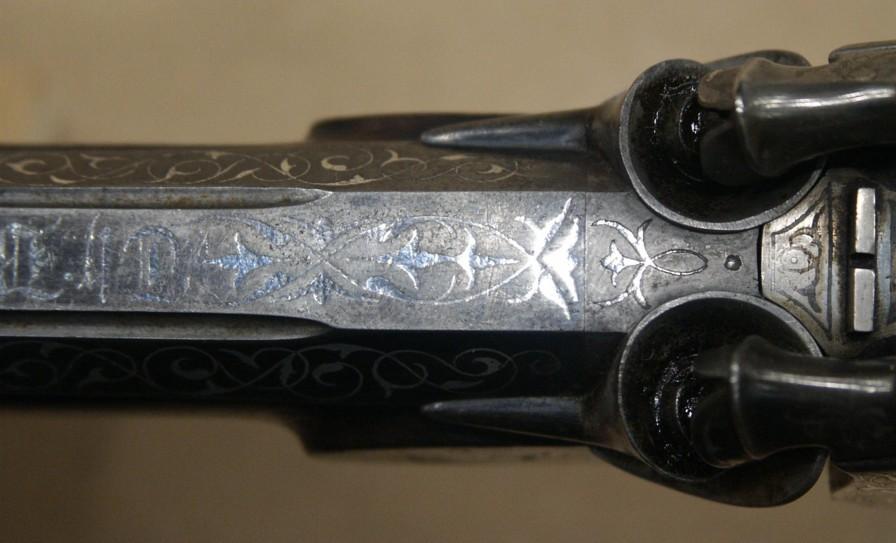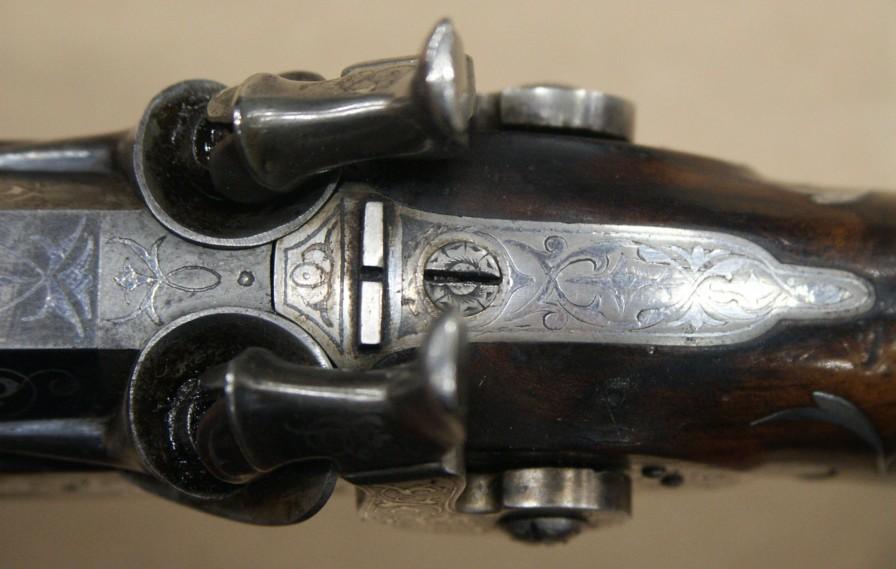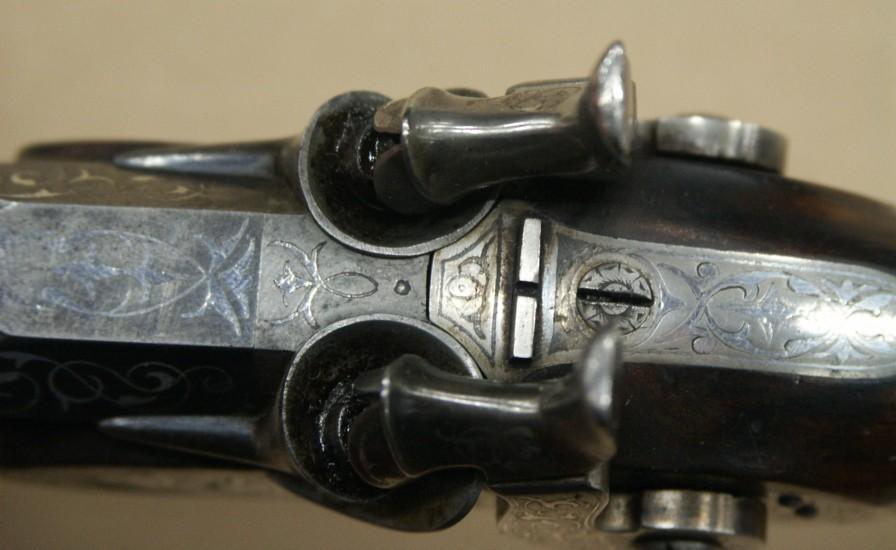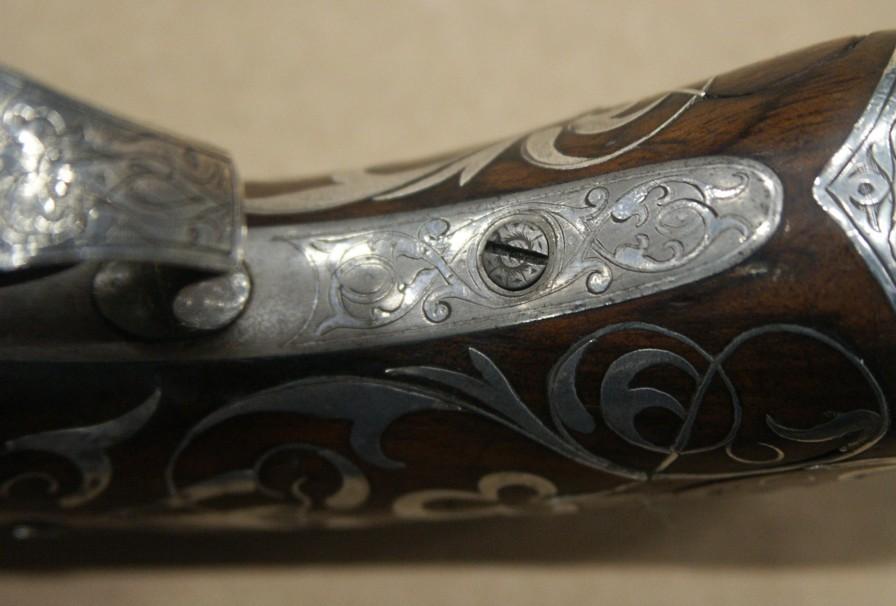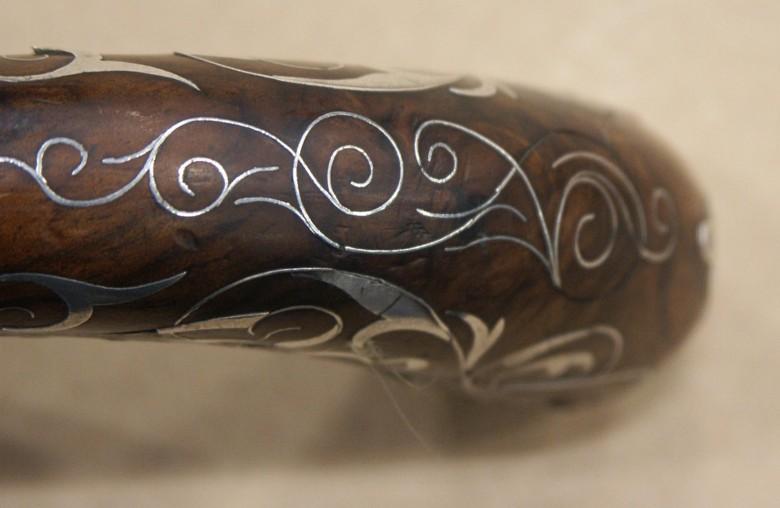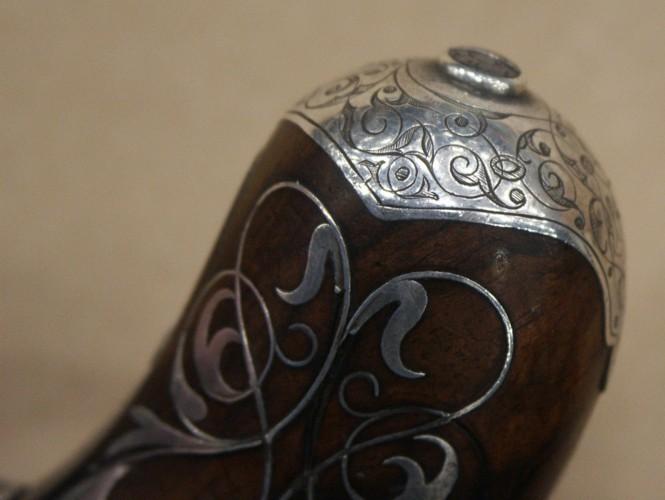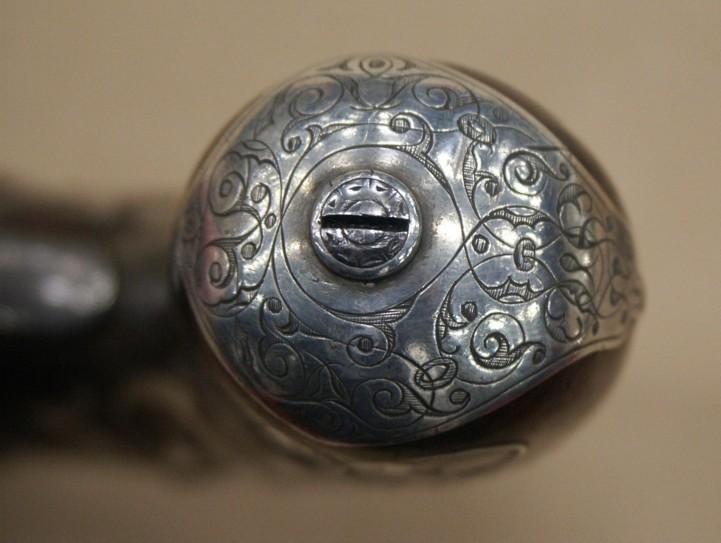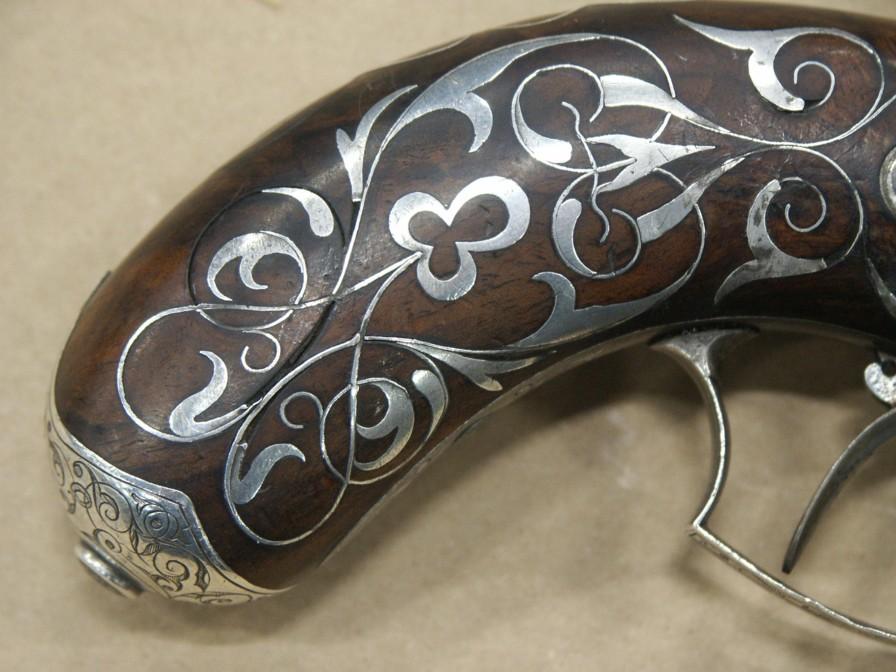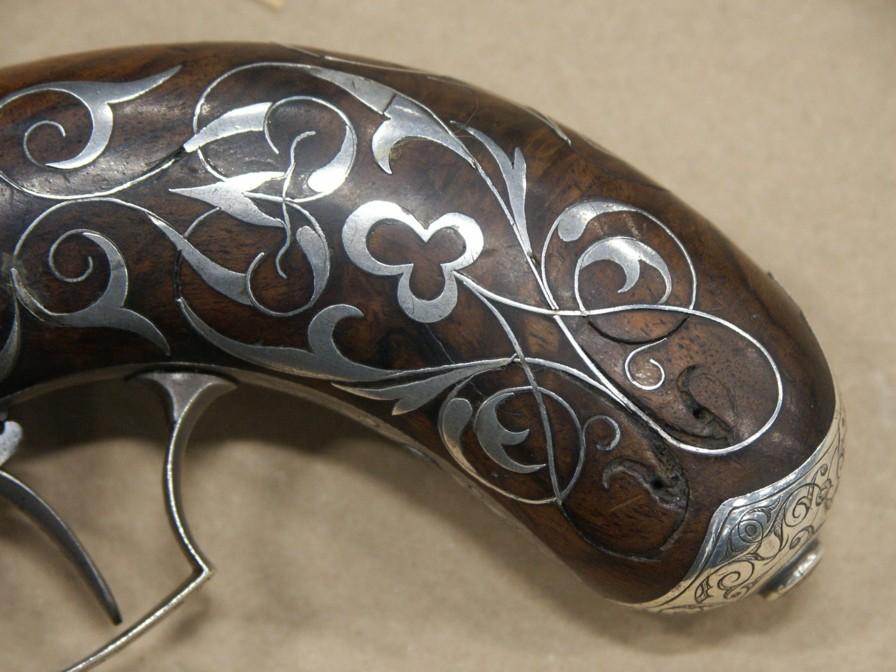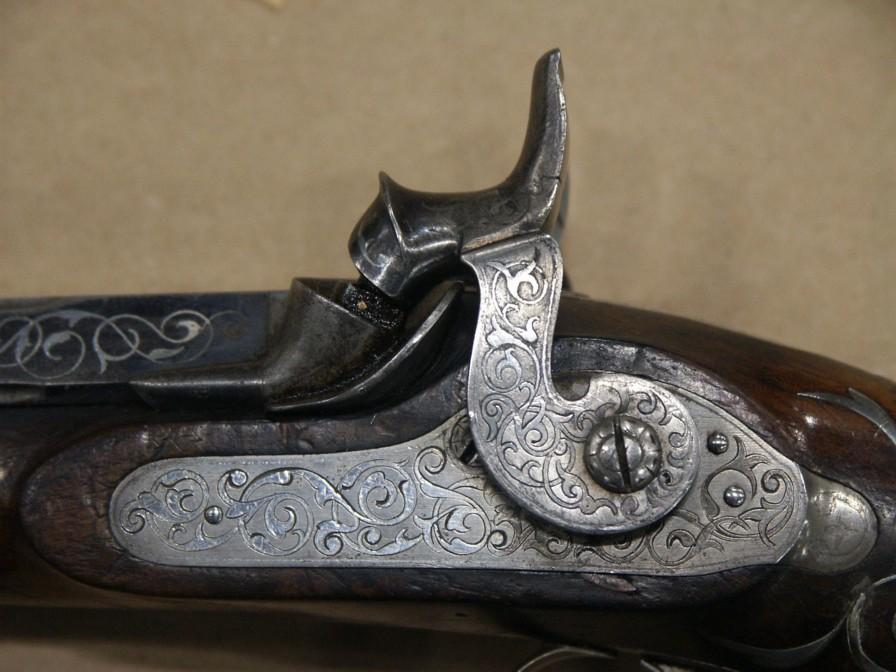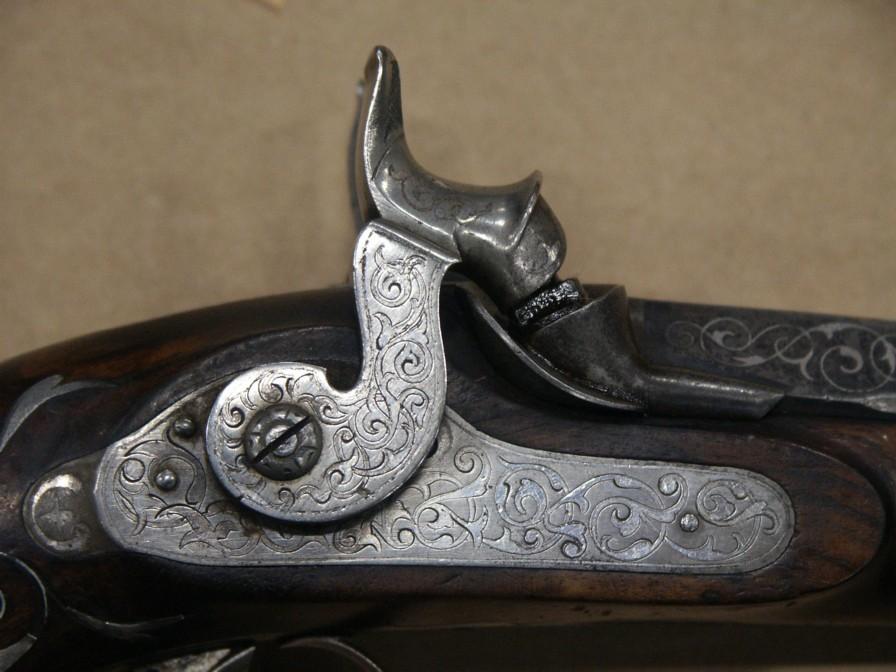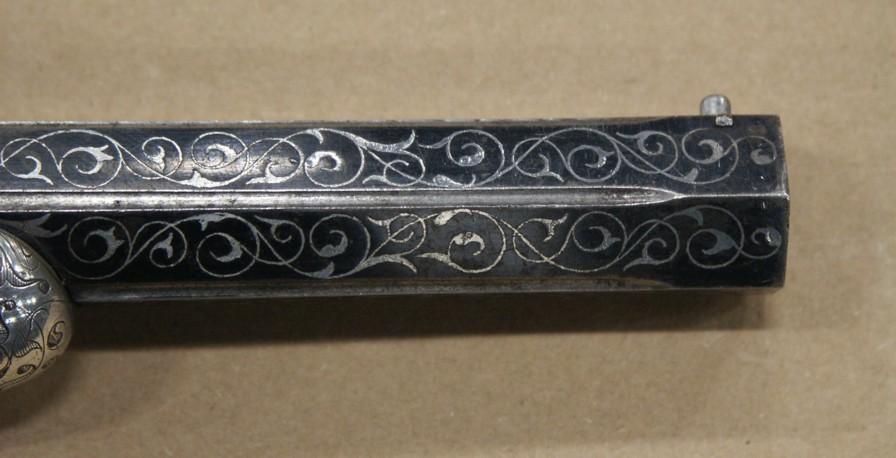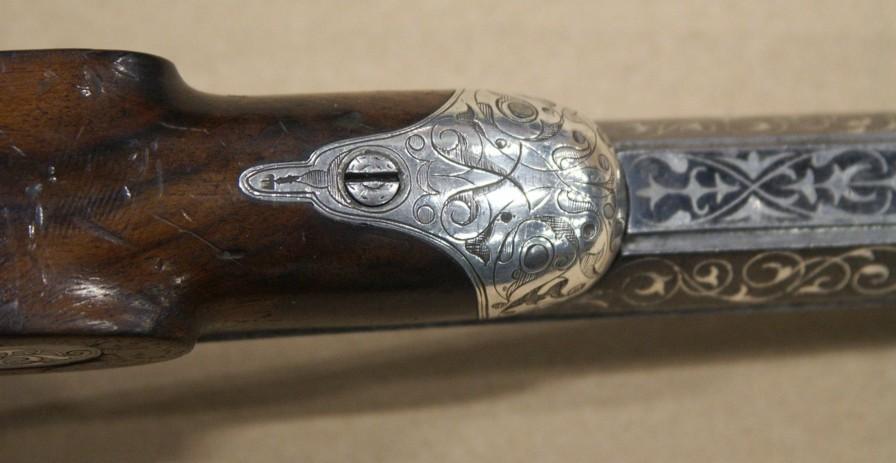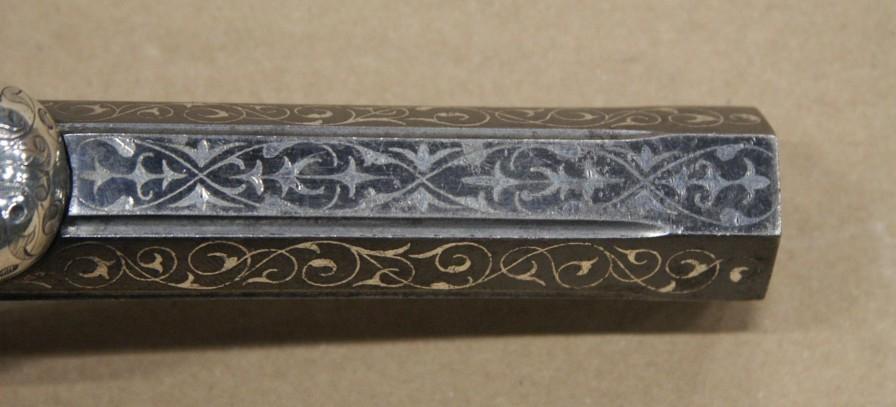 Th. BODSON
A nice pair of percussion pistols with a single barrel and two locks.
As a matter of fact, it's a superposed charges system , known since the 15th C.
31 cm.Damascus barrels with wedge keys.
Fluted half stocks in the ''Renaissance'' style.
The guns have only ONE trigger, operating BOTH HAMMERS.
This trigger is protected by a finger-rest trigger guard.
The stocks are ended with diamond shaped butt caps.
Barrels are engraved in Gold: Th.BODSON, Arquebusier à Liege.
Théodore BODSON is a Liege gunsmith , registered with the Liege Proof House from 1843 to 1851.
No stamps whatsoever are present on these guns.
Many thanks to "BOLKANTIQUES" for the pictures.