Some of the most beautiful work of this craftsman, and many others, are in this book "Liège Gunmakers through their Work. 1800 - 1950".
For more detail see: LIEGE GUNMAKERS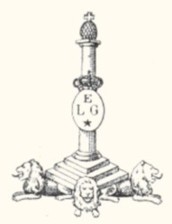 BRAEKERS Charles & Cie
This is a hammerless type shotgun with central percussion.
The walnut wood stock is of the "pistol" type.
The weapon carries the punches of the proofhouse of Liège, that is to say:
ELG* in a crowned oval: final acceptance, of use of 1893 to 1968.
12C in a rhombus: gauge, of use of 1898 to 1924.
Peron: inspection, in use from 1853 to the present day.
D = 65 m/m / 20. 6: chamber length in mm and diameter in mm after optional smokeless powder test. In use from 1892 to 1924.
S* and AV*: countermarks of the controllers, in use from 1877 to 1968.
PV surmounted by a stylized lion: smokeless gunpowder proof, in use from 1898 to 1968.
Choke 18. 4 18. 7 (so well read?) : choked barrels: calibrated at 22 cm from the breech. In use from 30 June 1924 to 26 February 1968.
Tiny letter "C": so well read? It should be the 1924 yearbook.
P 1 K ???: ( Partially illegible mark): weight of the barrel that can fire smokeless powders (smoothbore weapons) to the nearest gram. In use from June 30, 1924 to the present day.
The weapon also carries the mark of manufacture E. B in an oval which belongs to the " Fabrique mécanique d'armes en blanc BRAEKERS Charles & Cie" (mechanical manufacture of blank weapons BRAEKERS Charles & Cie) manufacturer of weapons street of the Crucifix, 21-39 in Herstal. She was registered on the proofhouse from 1920 to 1935. She holds 12 patents.
GG
Other photos of weapons of this craftsman appears in the first book of the encyclopedia: "Liège gunmakers through their work".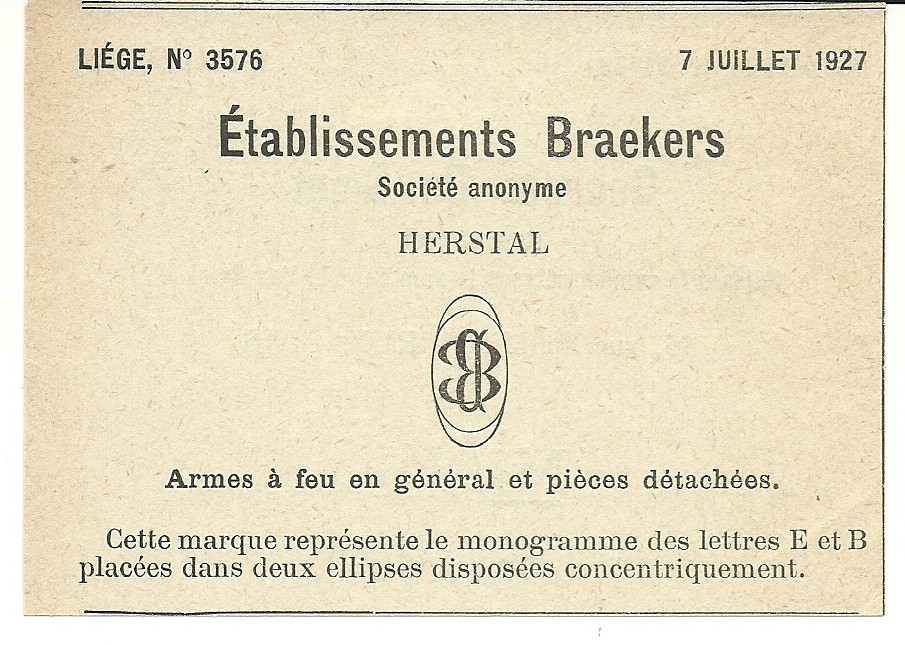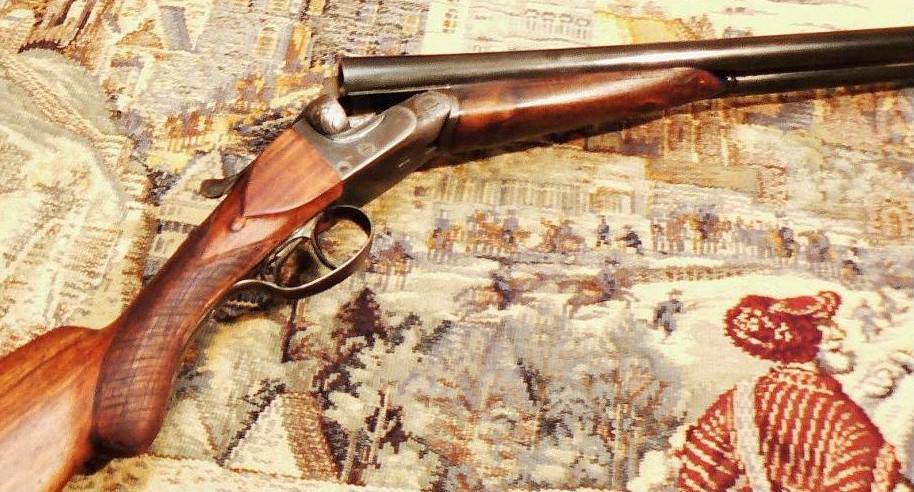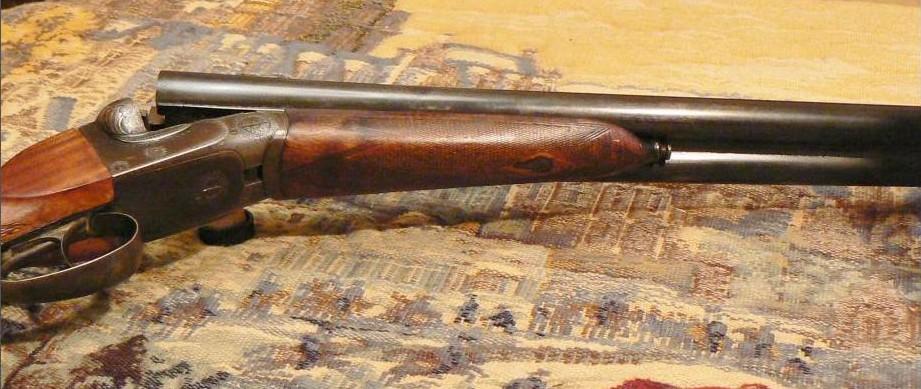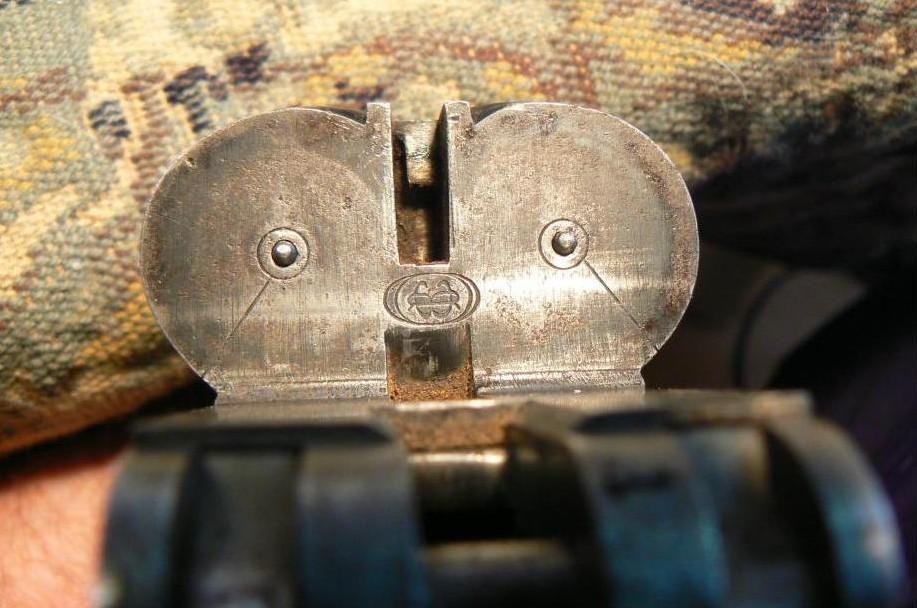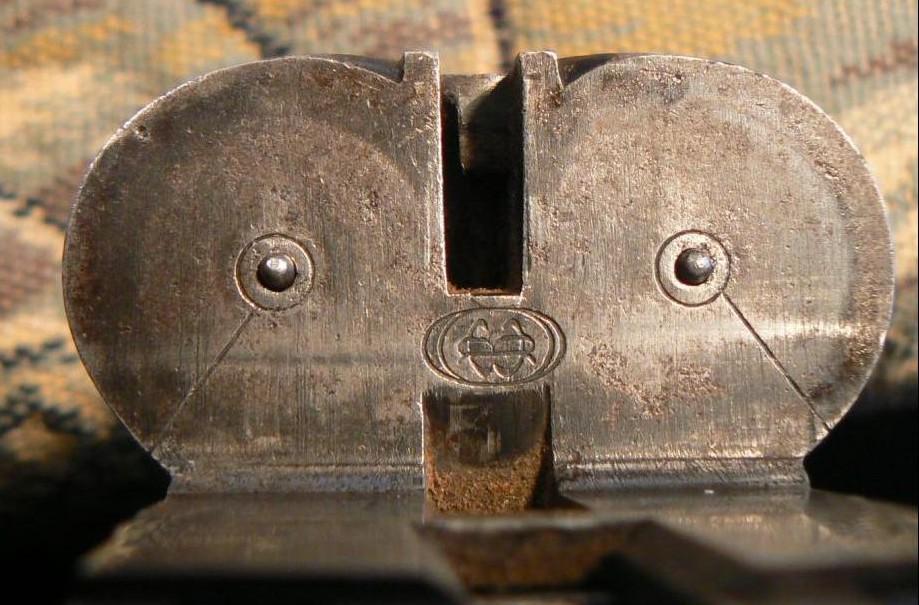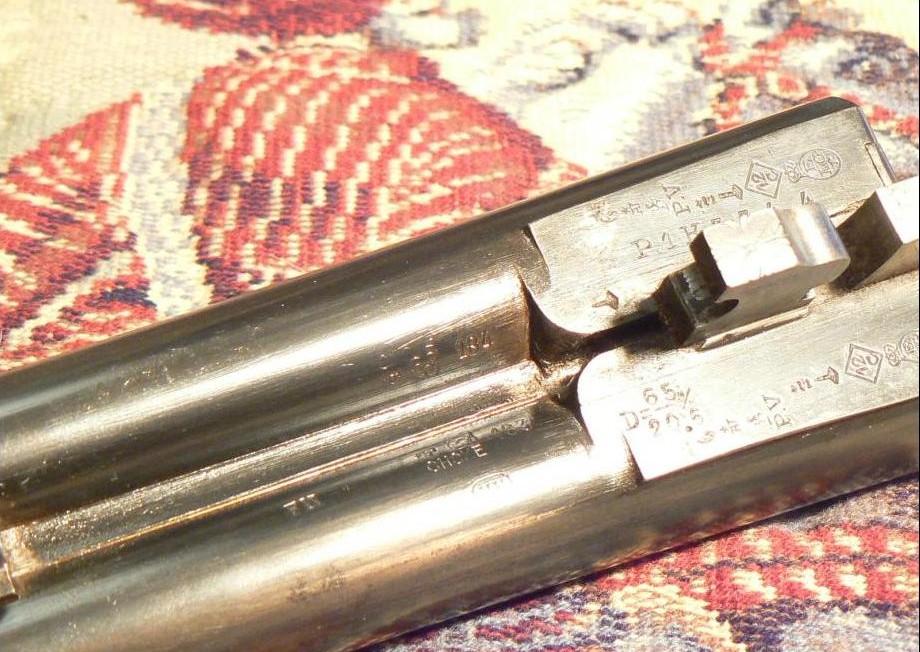 BRAEKERS Charles & Cie
Here a beautiful rifle with juxtaposed barrels, stick pistol and forearm with push rod, manufactured in 1928 (yearly letter G).
Markings
R crowned: rifled bores, between 1894 and 1968
G: yearly letter for 1928
p under asterisk: countermark of the controller since 1877
PV on lion: test with the smoke-free powder, between 1898 and 1968
ELG on asterisk in crowned oval: acceptance between 1893 and 1968
Peron: inspection since 1853
Crowned JF: should be the gunner Jean Falla but according to the sources of which I lay out, it was active starting from 1931.
Acier martelé (Hammered steel): type of steel used
.450/400 express 3 ¼ balle blindée (if I read well because one struck another thing "armor-plated" which I cannot decipher): gauge rifle, a long cartridge with pad whose average dimensions are 10.3 of diameter and 83 mm length, appeared in 1880 according to Bernard Meyer. A very popular gauge until the appearance of the 375 magnum.
10.1: should be the diameter of the barrel in mm
EL: provisional test since 1852
T under asterisk: countermark of the controller since 1877
Mark EB: Braekers establishments deposited on July 7th, 1927
JAMIN: "who's who arms manufacture of Liège" mentions Jamin Marcel, arms manufacturer quay Saint-Léonard 41 in Liege, registered with the proofhouse between 1910 and 1933.
EB interlaced in a double ellipse: registered trademark on July 7th, 1927 by the Establishments Braekers SA, (BE of 1921 to 1935). Charles Braekers deposited before and after the 1GM about fifteen patents, mainly for the shotguns.
One can think that it is about a rifle manufactured by Braekers and sold by Jamin. But without certainty.
GP with the appreciated assistance of PHL and HPH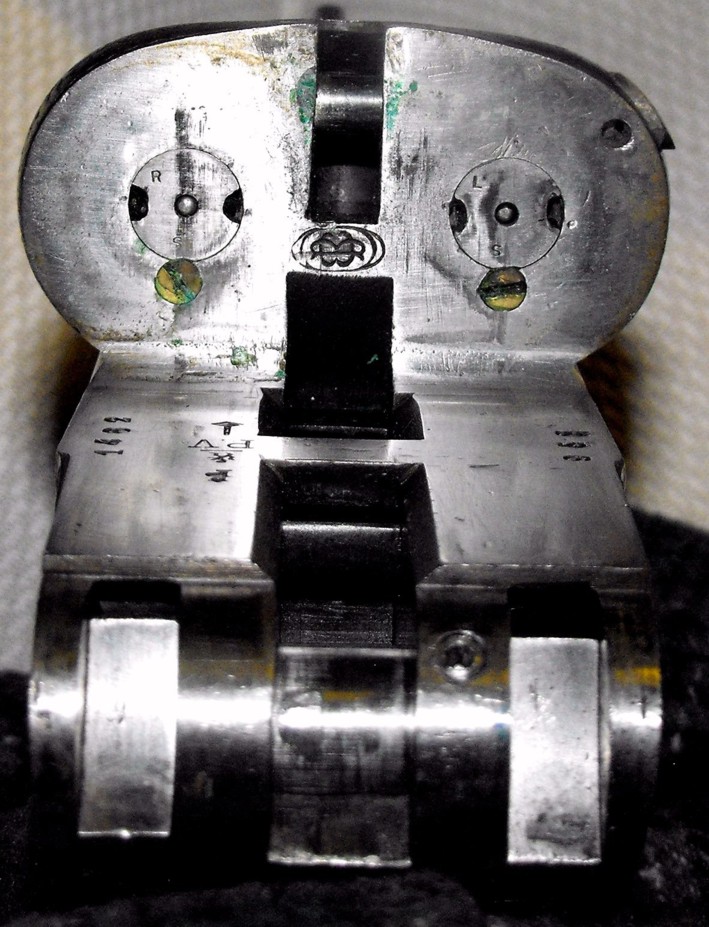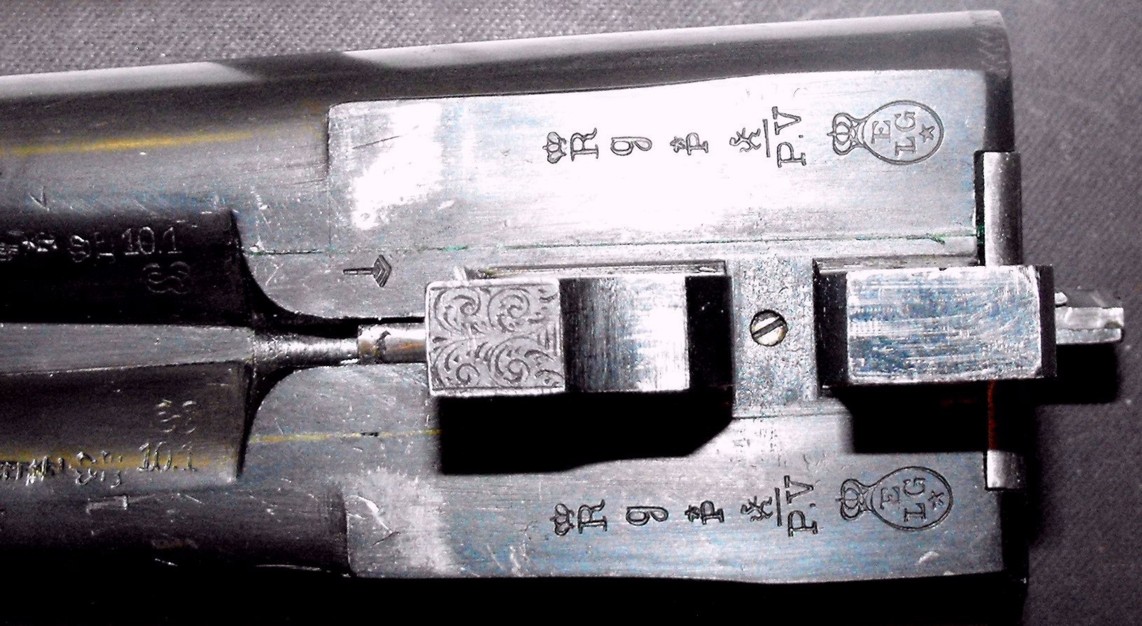 BRAEKERS Charles & Cie
The "Manufacture d'armes de chasse à pièces interchangeables" BRAEKERS Charles & Cie was located at HERSTAL, 21-39 rue du Crucifix , from 1920 to 1935.
This firm registered 12 Belgian patents.
The illustrated gun is a hammerless side by side smooth bore shotgun, with top lever opening key and English stock. Presss stud on forearm .
Baering the Liege Proof House stamps , namely:
STAR/ ELG in a crowned oval: acceptance post 1893.
PV surmounted by a stylized lion: smokeless powder test -used from 1898 to 1968.
Peron: inspection post 1853.
STAR/H (If correctly read)) countermark of the controller post 1877.
1KG447: weight of the barrel for smokeless powders (smooth bore guns) to the gram. From 1924 until nowadays.
Choke 18.3: choked barrels: gauge taken 22 cm from the chamber, in use 1924 to 1968.
12-70 in large C: nominal gauge and length of the shotshell, post 1924.
Small letter d: yearly letter for 1925. (Year of manufacture of the weapon)
The marks on the barrels are (if correctly read :
HH in an lying oval. I don't know the meaning of this stamp (manufacturer of the barrels?)
JW :Unknown meaning (mark of workshop - or "equipor"
GG