Some of the most beautiful work of this craftsman, and many others, are in this book "Liège Gunmakers through their Work. 1800 - 1950".
For more detail see: LIEGE GUNMAKERS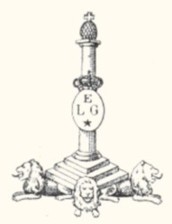 BRITTE
Shotgun to central percussion. The two barrels are juxtaposed (in table). Locks are of type "hammerless" with key of opening "top lever". The stick in walnut is worked "with English".
The weapon carries various punches of tests which I tried to decide between as follows:
Proofhouse of Liege
Choke 18.3: chokes barrels, gauged to 22 cm of the breech. In use in Liege of June 30th, 1924 before February 26th, 1968.
12 in a rhombus: gauge, of use from October 04th, 1898 to June 30th, 1924.
Proofhouse of London
Crowned CP: on the mechanism, ordinary test with the smoke-free powder.
NP surmounted of an armed wing of a saber: Ordinary test with the smoke-free powder on the barrel (London)
The weapon carries the following marks:
Etablissements Britte Liège Belgique (Establishments Britte Liege Belgium): it is the manufacturer of the weapon installed with LIEGE-VIVEGNIS, 252 street of Cheratte by 1924. (See the site)
Médaille d'or au grand prix de l'exposition universelle Bruxelles (Gold medal with the Grand Prix of the World Fair Brussels): without comment. Probably the exhibition of 1935.
Head of eagle: it would be about a mark of the manufacturer of barrels of rifles CAP Henri street Jonruelle, 62 in Liege.
870: probably the classification of the weapon.
Other marks like: 3 ¼ TONS - 2 ¾ - U - E arrow is unknown for me.
GG
The Britte firm still exists but does not manufacture any more weapons.
Here is its Website: http://www.britte.be/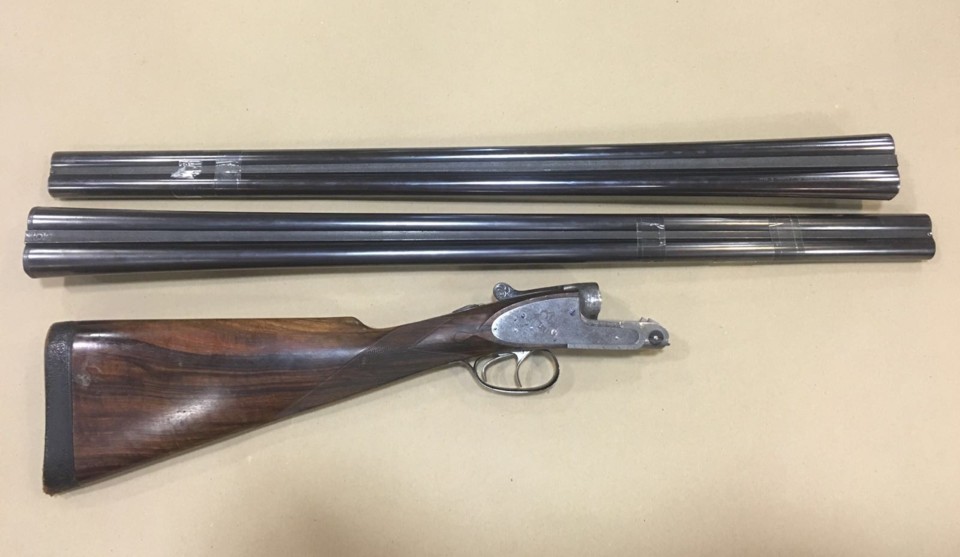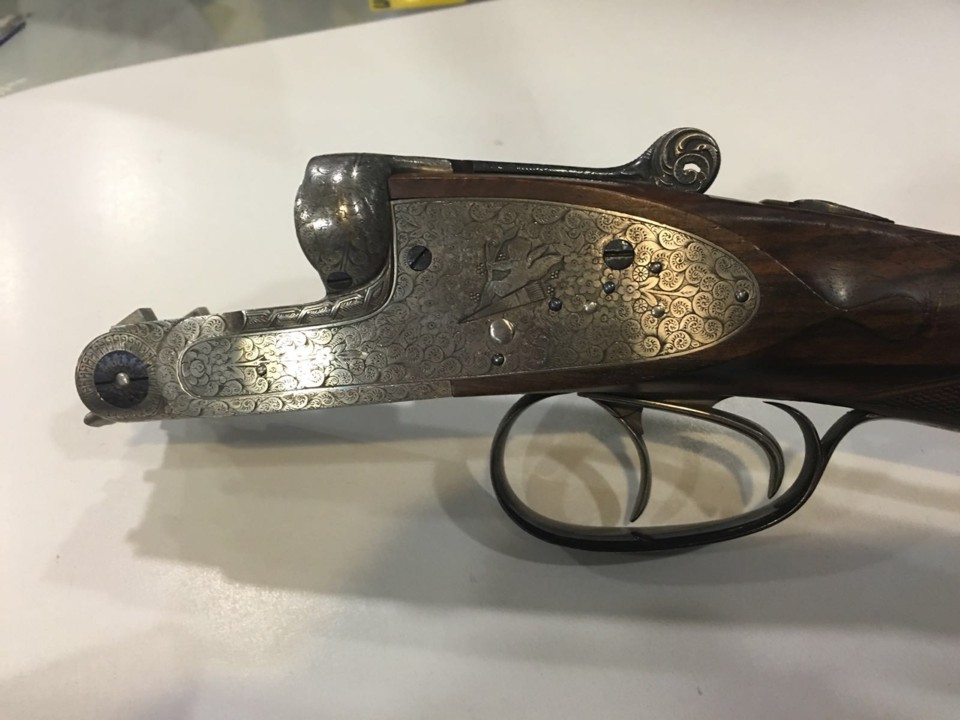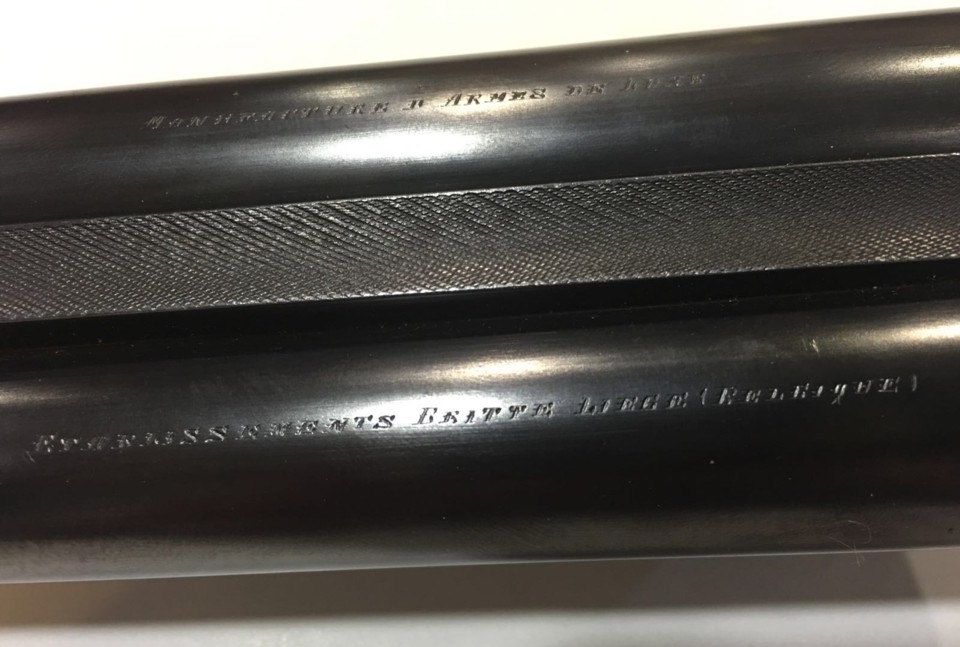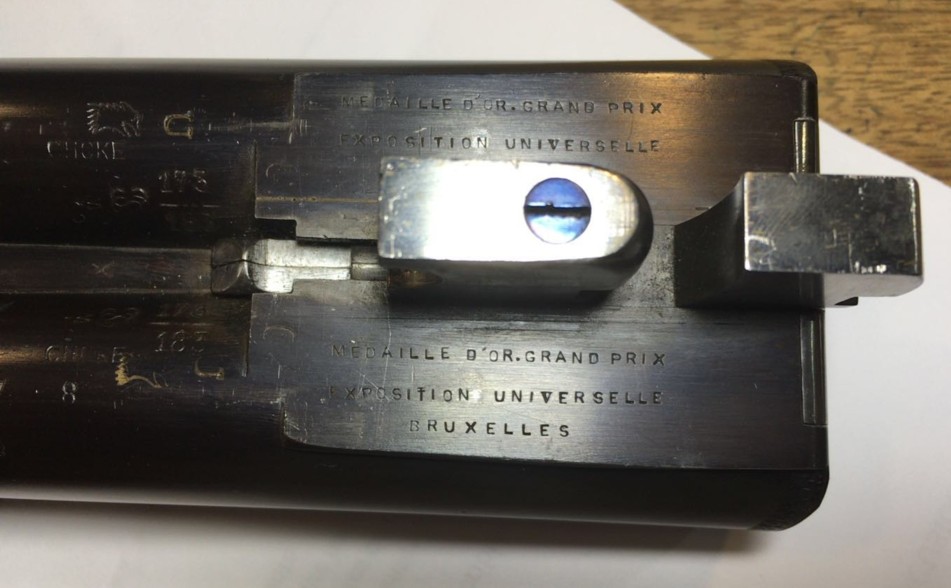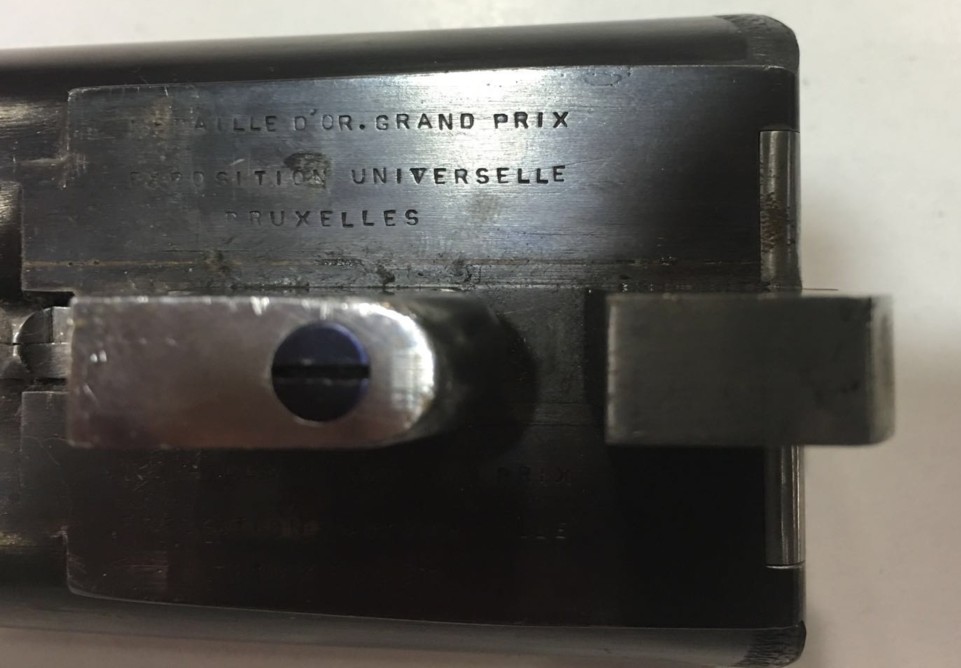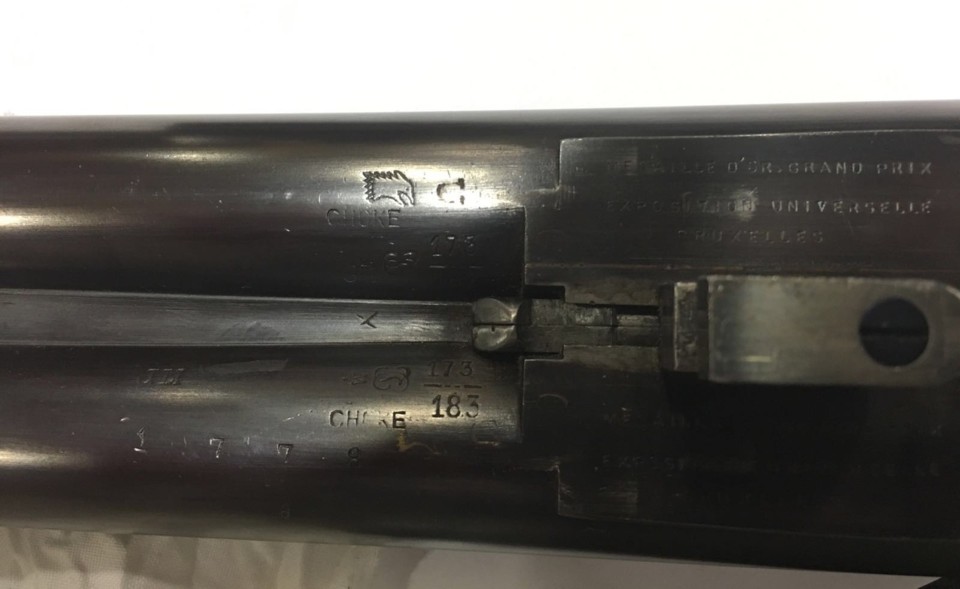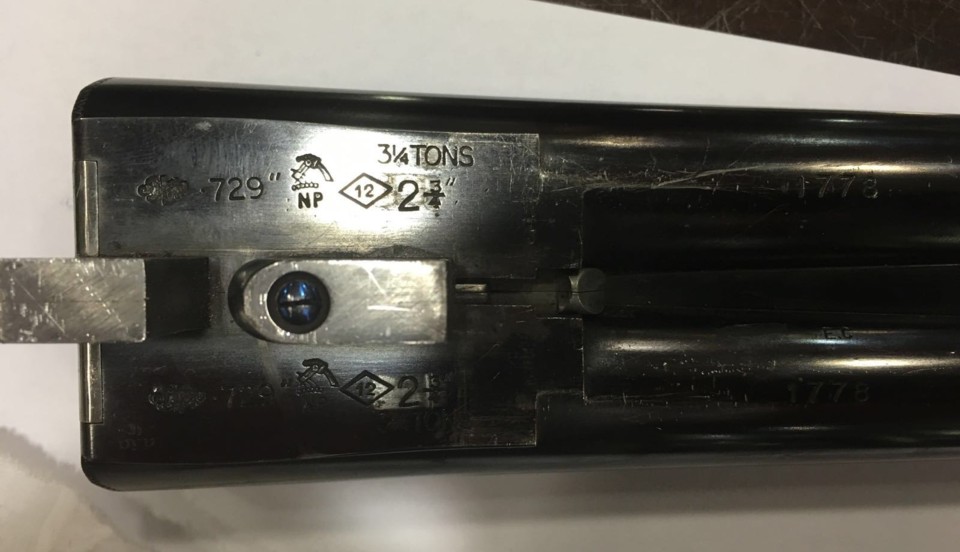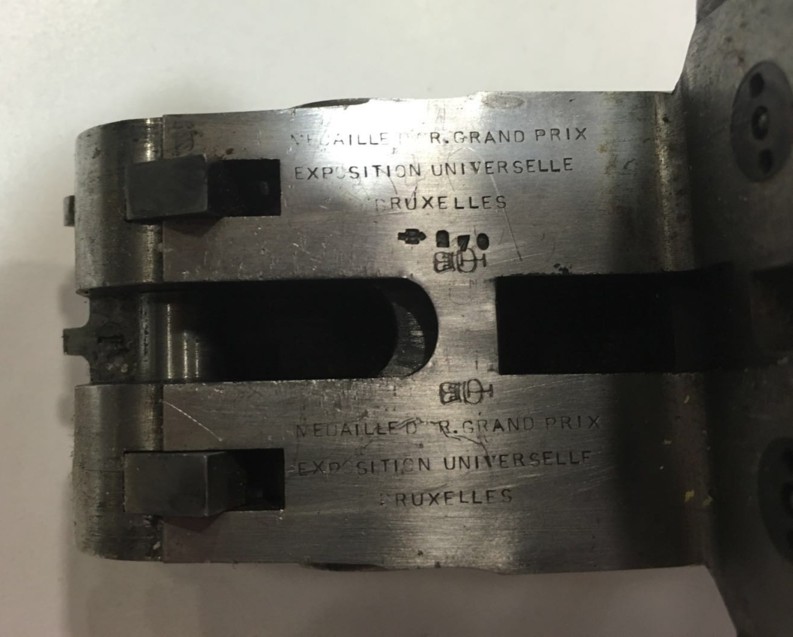 BRITTE
Here is a certainly exceptional weapon, a Superbritte overlay like you don't find one every X decades since the production, of origin in any case, will not exceed 250 to 300 copies according to the sources. Nice swan-necked stock.
In the same kind of superimposed rifles with side opening, one will also quote the later Pieper Actionless rifles (1947), but it is another history (see the book of Michel Druart: "Les hommes, les armes et les machines du Chevalier Pieper & Cie", 1859- 1957";, page 303 and following ones....).
The markings
k: letter of the year 1932;
1kg220: weight of the barrel that can fire smokeless powders since 1924
12-70 in omega lying: nominal size and chamber length since 1924
AC and z under star: controller countermarks between 1877 and 1968
Lion on PV: smokeless powder test between 1898 and 1968
ELG on star in crowned oval: acceptance since 1893
EL: Provisional test since 1852
CHOKE 18. 3 and 18. 2: guns choked at 22 cm of the breech between 1924 and 1968
CAP JF: manufacturer of barrels Jean Falla, manufacturer of weapons and barrels in Liege street Bonne Nouvelle 35. It used in particular the trade mark and engraved with the wheel "eagle head CAP JF acier comprimé (compressed steel)" which one finds on this rifle; it was about a steel with high resistance allowing the manufacture of very light barrels. There is also a "ME" preceding the name, which is most likely to be related to "Compressed Steel".
The same Jean Falla had also developed a process for welding shotgun barrels:
5010: I'm wondering about this number 5010 that you see twice on this rifle. Suggestion: we know that the production figures of the Liege arms manufacturers (and probably of others too) are "regularly" fanciful. For different reasons. Consequently, given that the weapon was presented to the Proofhouse in 1932, at the very beginning of the production (according to what I have read so far, see below), I wonder if Britte did not start the numbering of the production at 5. 000: it could thus be the tenth copy.......but it is only a hypothesis.
About Britte :
The patent 376297 which is mentioned on the rifle was deposited at the beginning of January 1931. For completeness, it should also be noted that this patent was followed in May of the same year by patent 379537.
I readily admit that there is a "problem"; since - according to the annals - the rifle was presented to the EB in 1932. But I have no explanation.
There are also signed copies from renowned Liège houses such as Lebeau-Courally :
ou Masquelier :
http://www.hunting-heritage.com/blog/index.php/2016/05/10/masquelier-12g-side-opening-over-and-under/
GP avec l'aide de HPH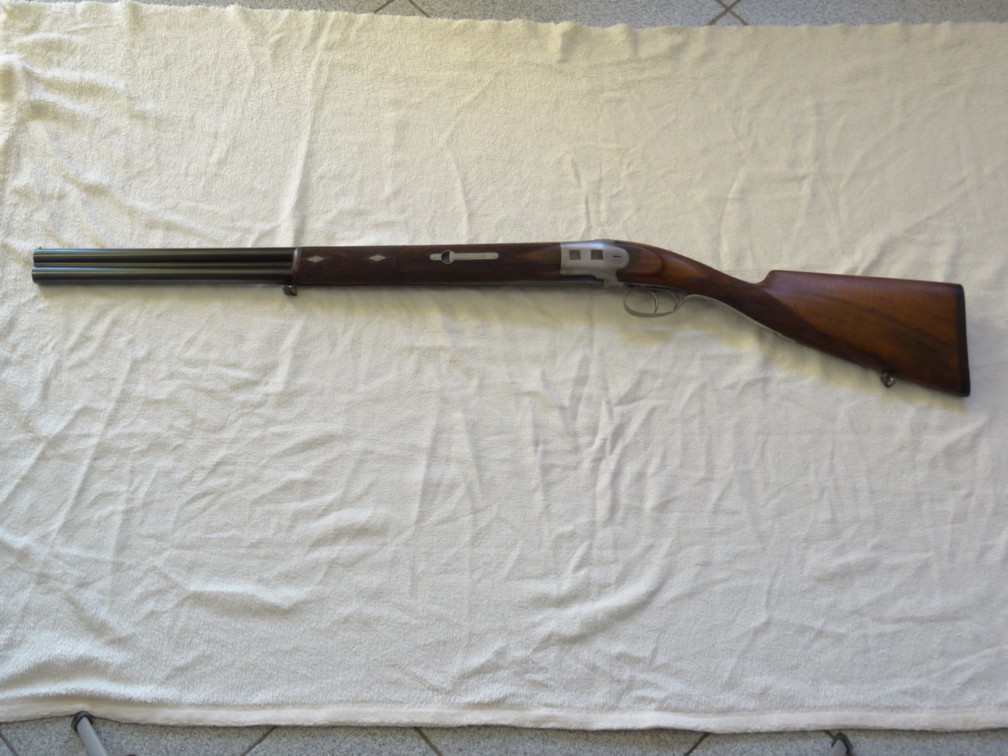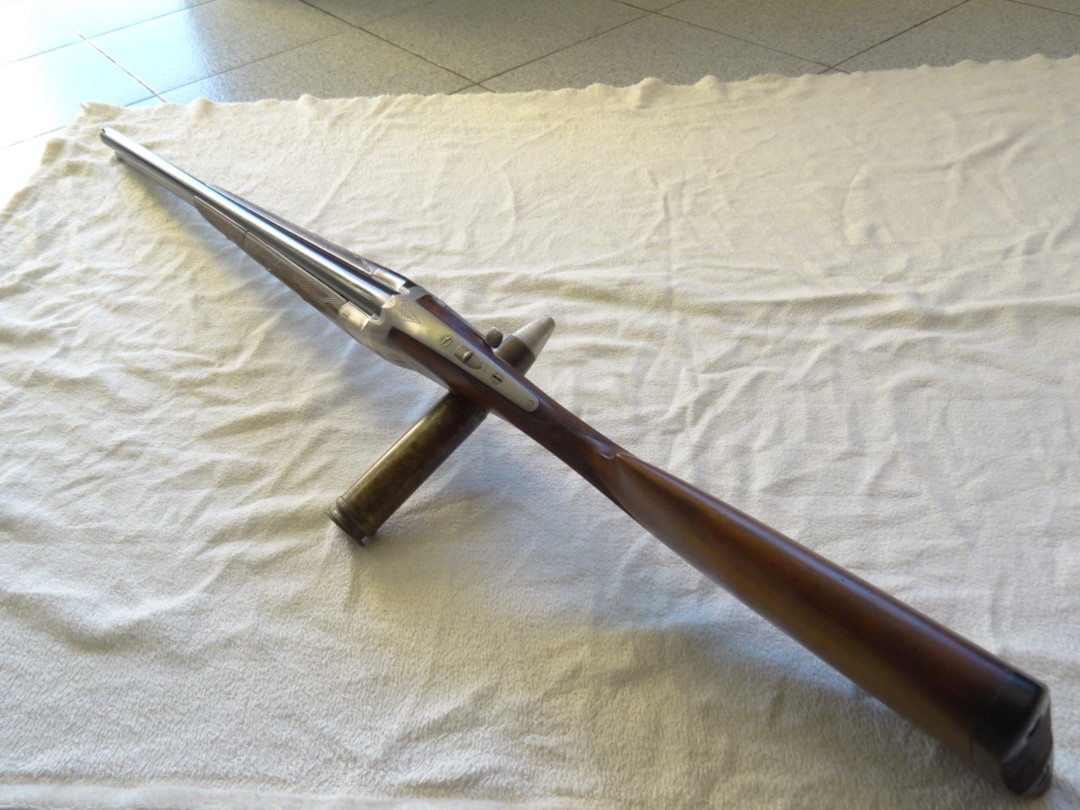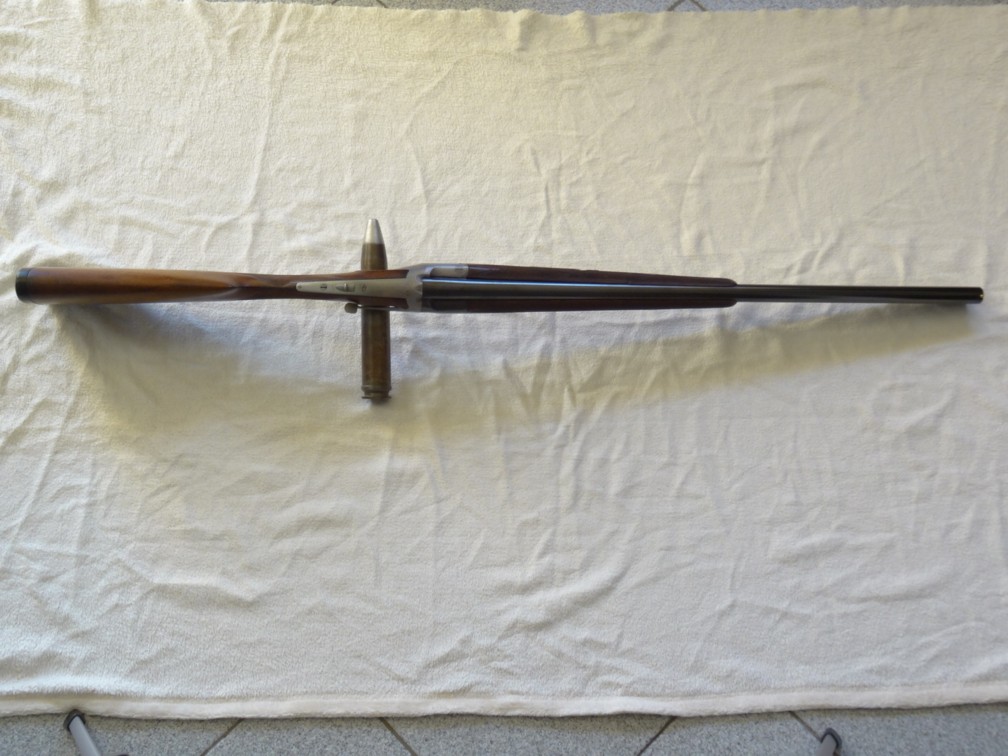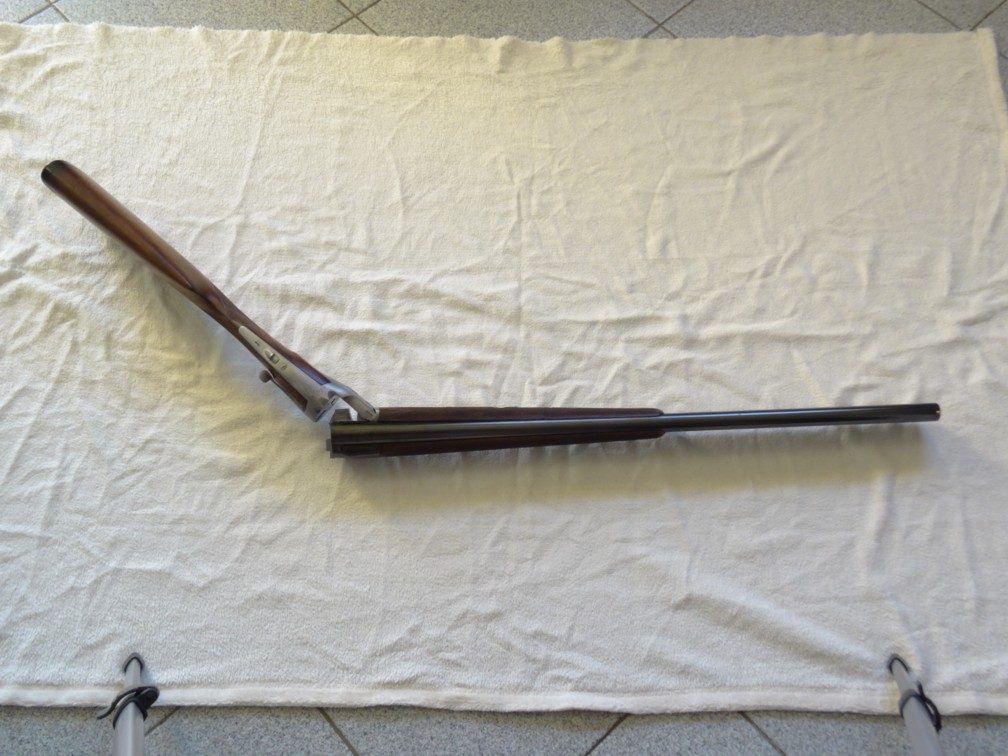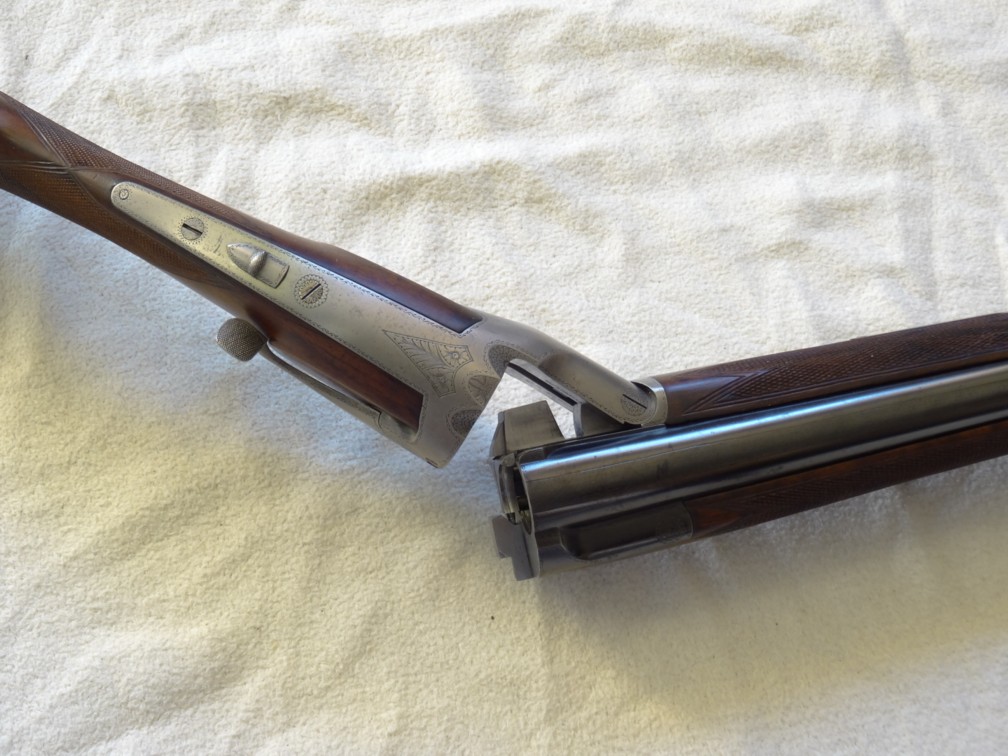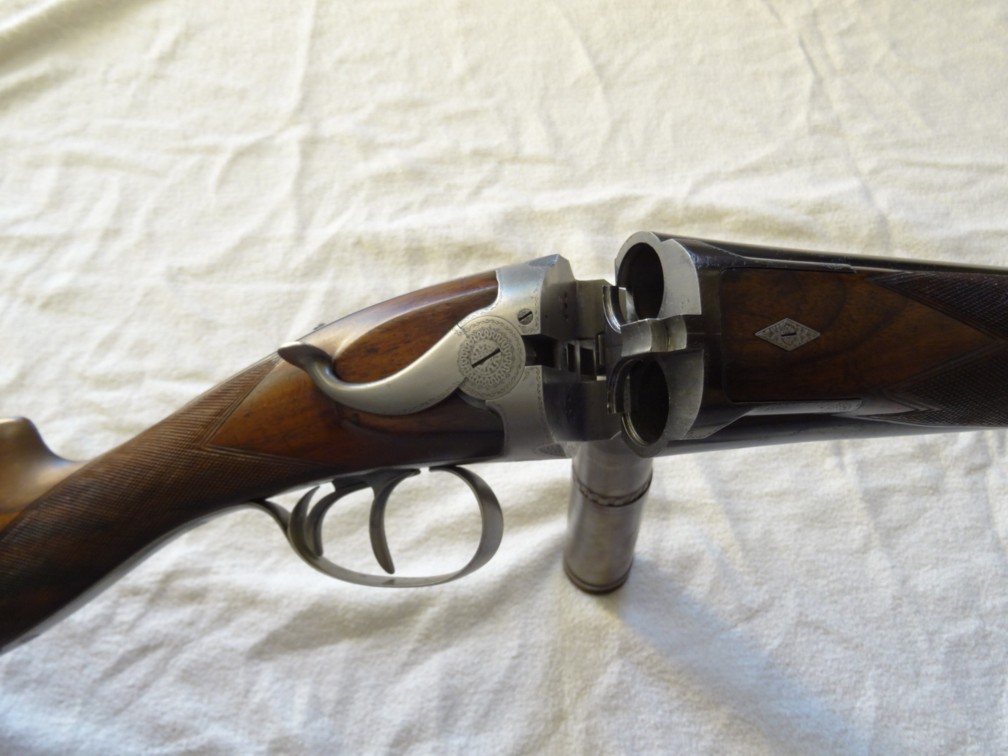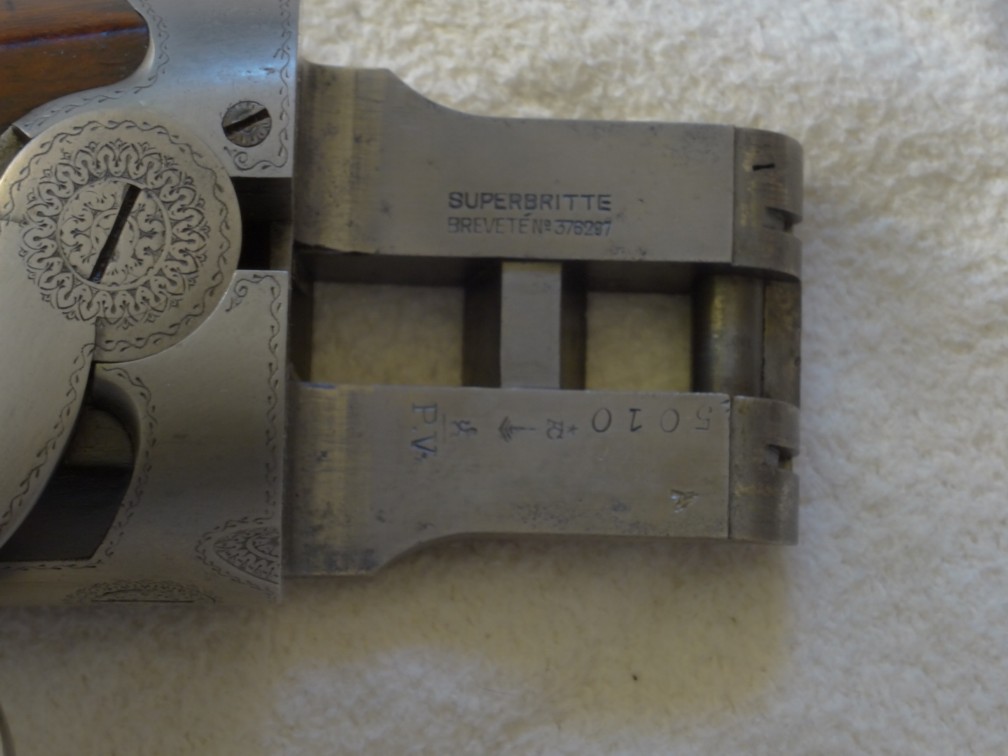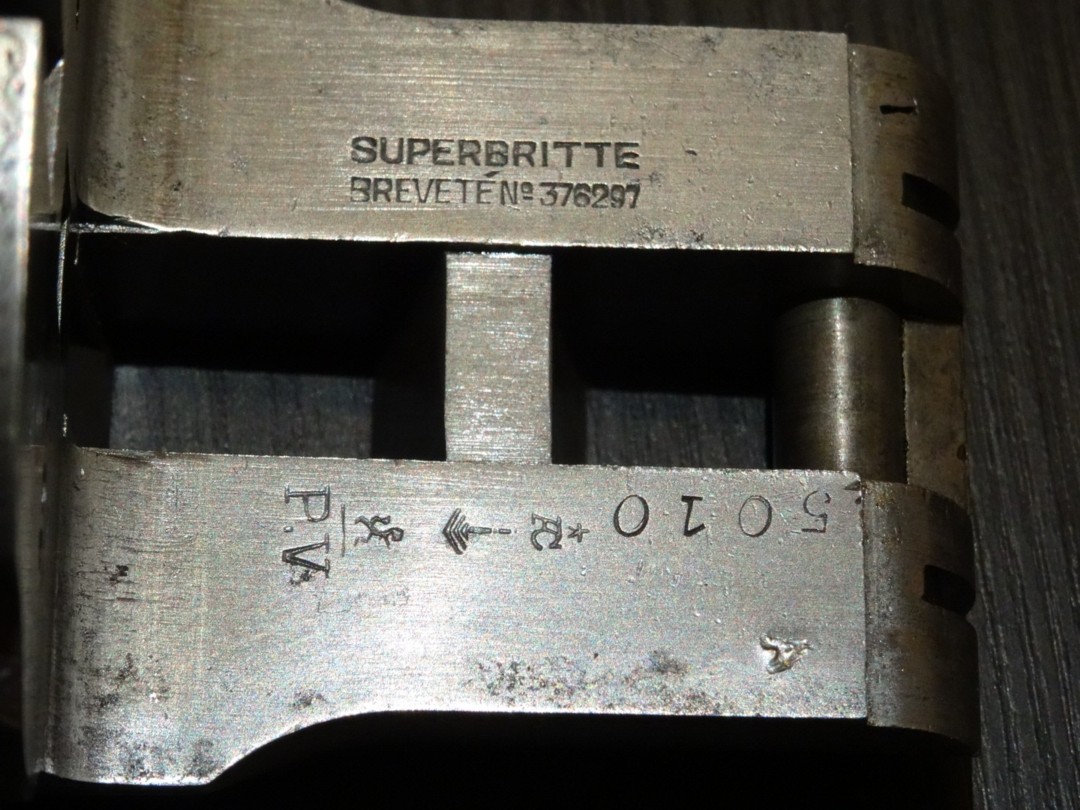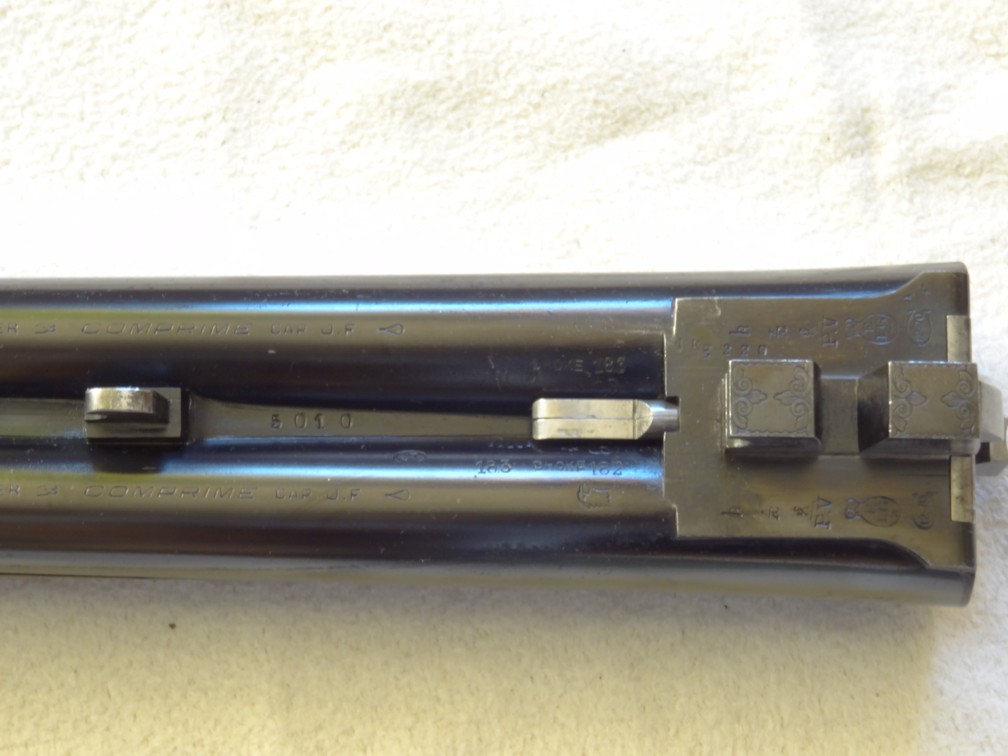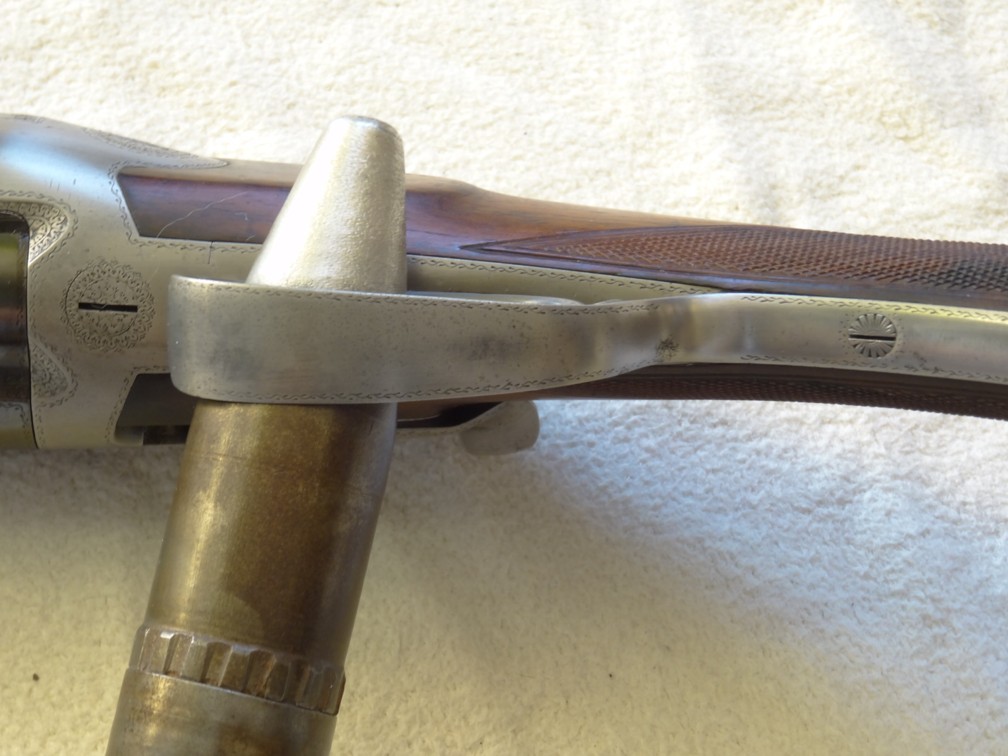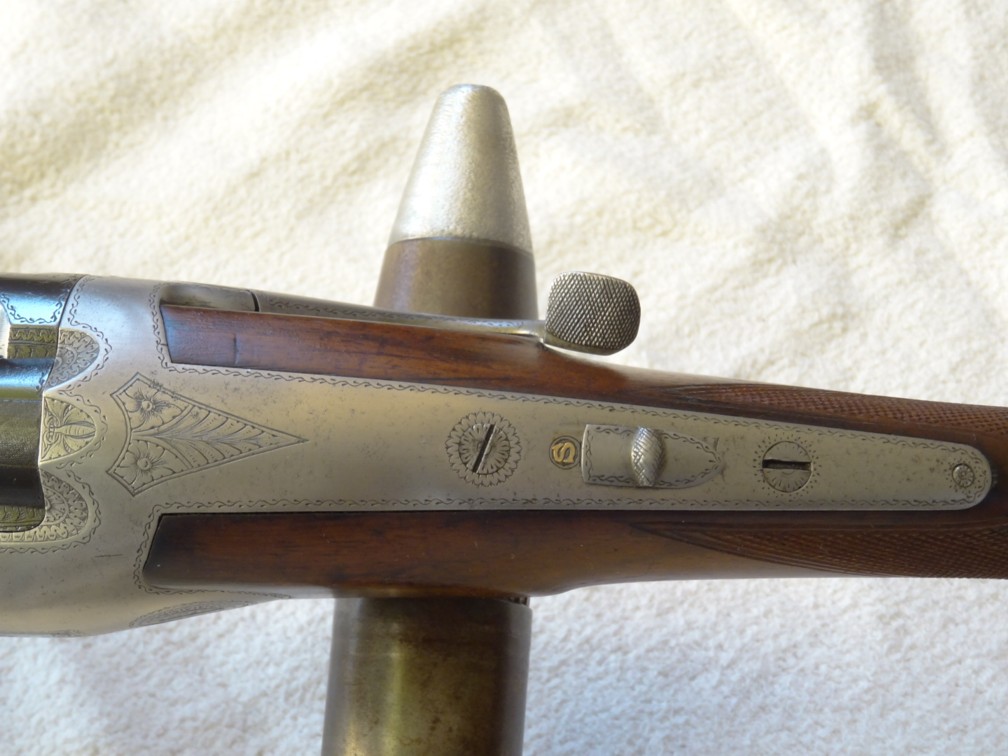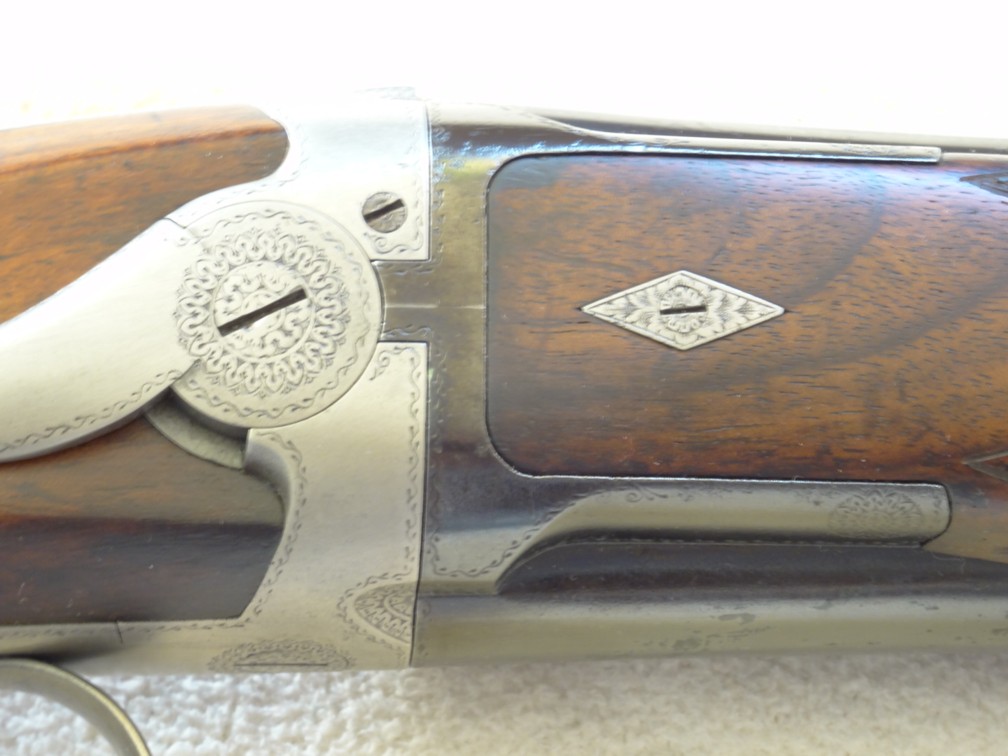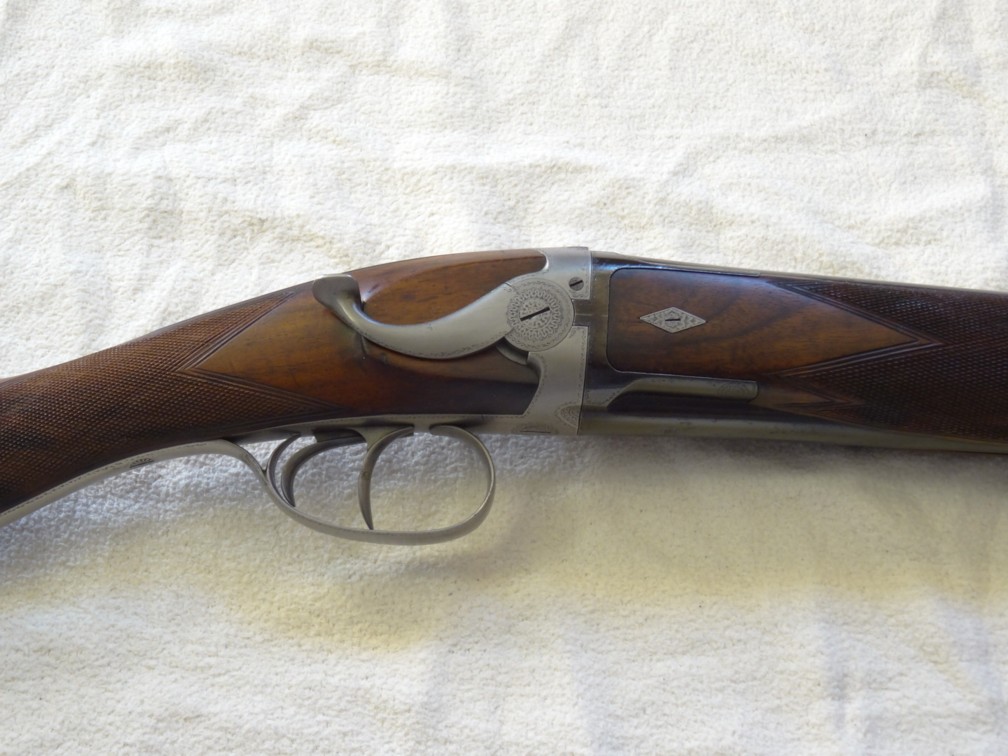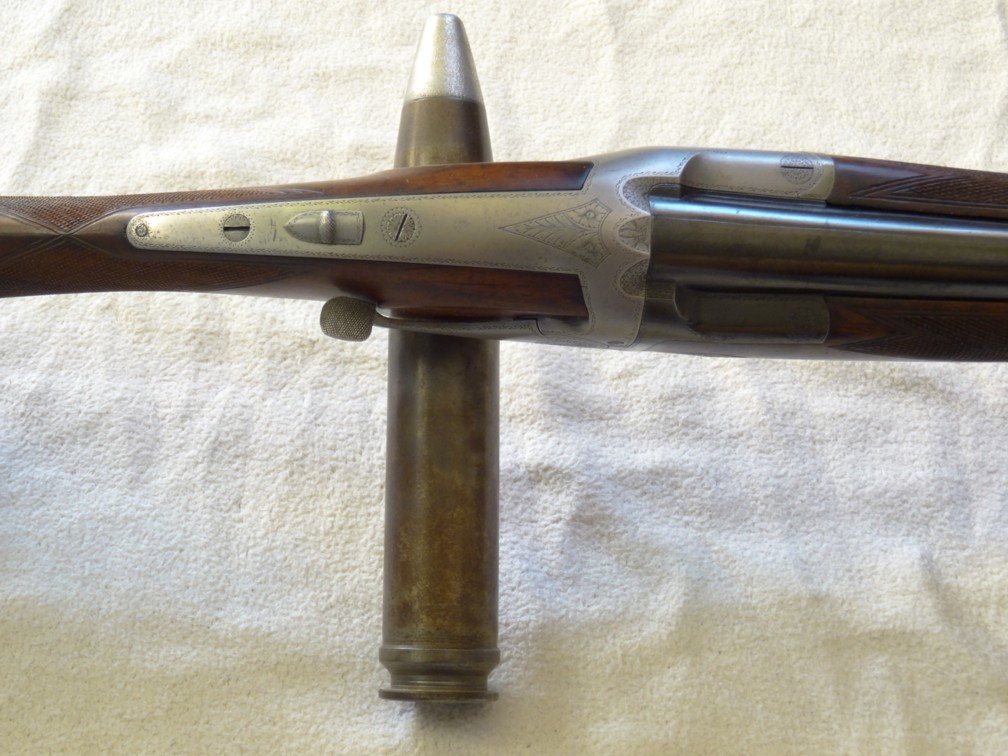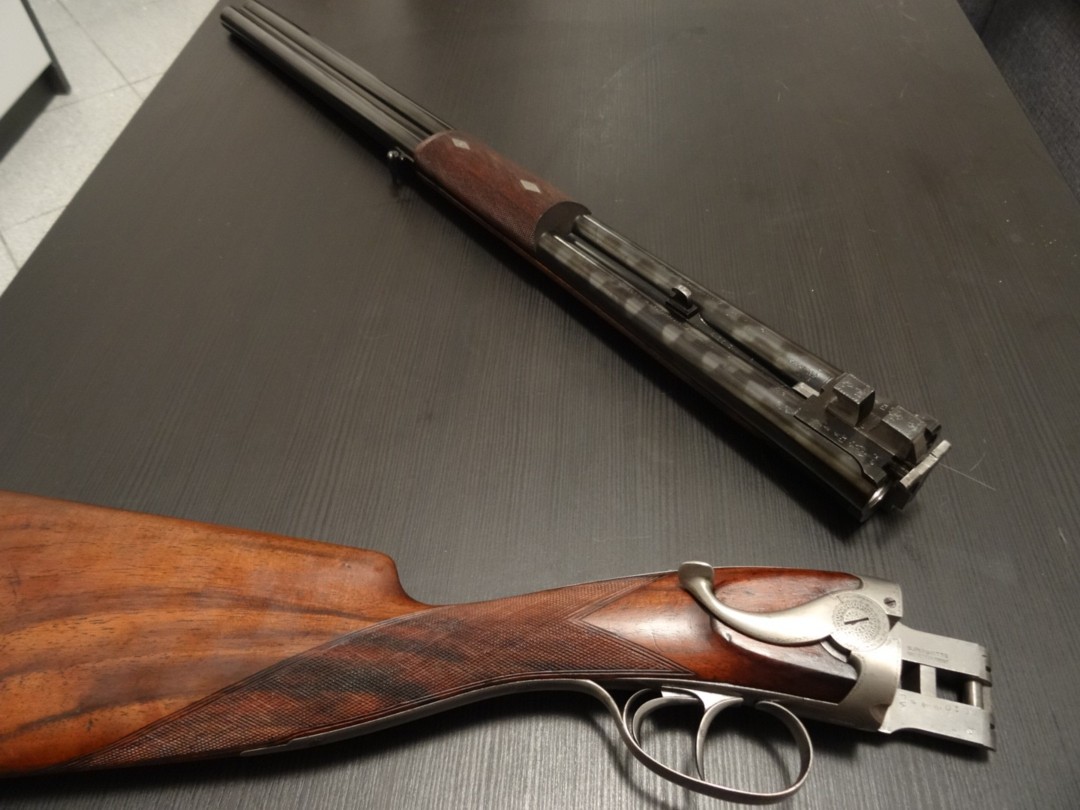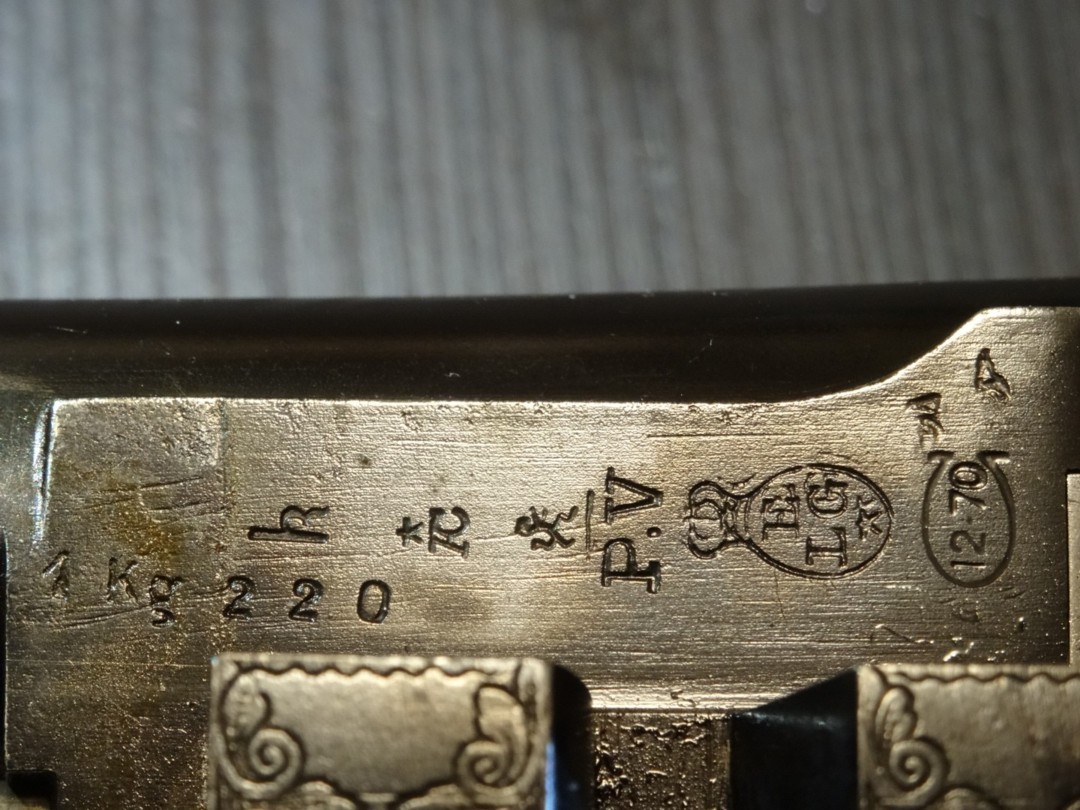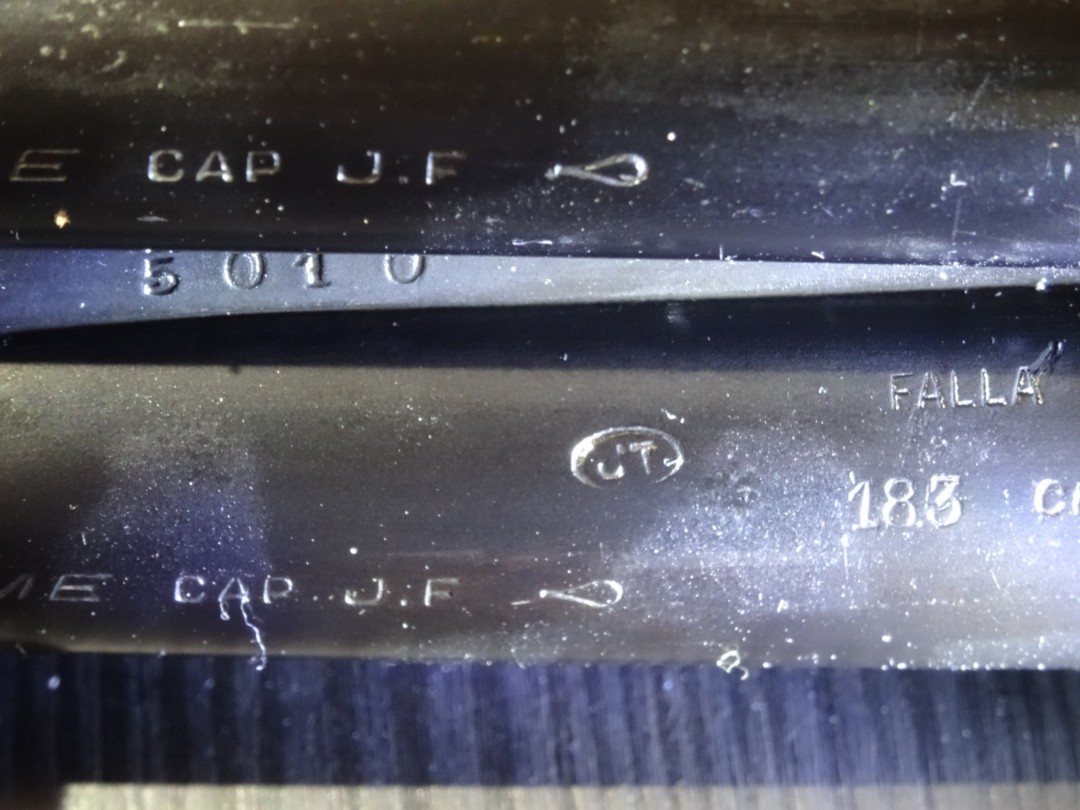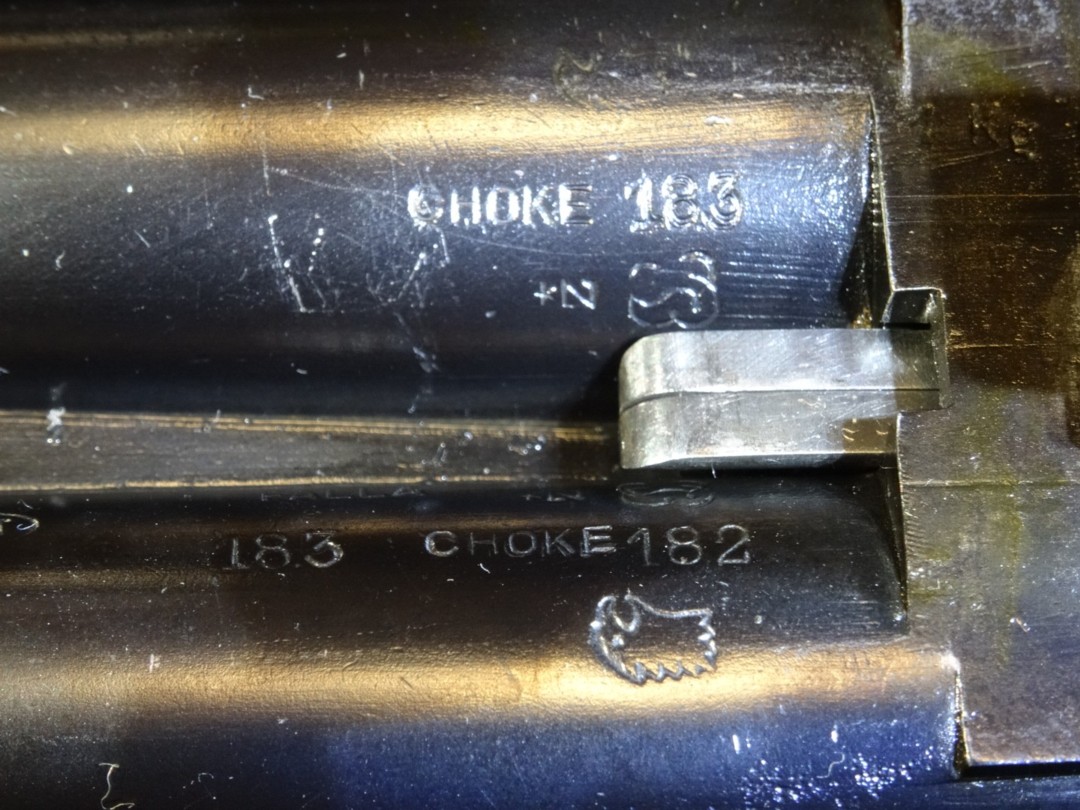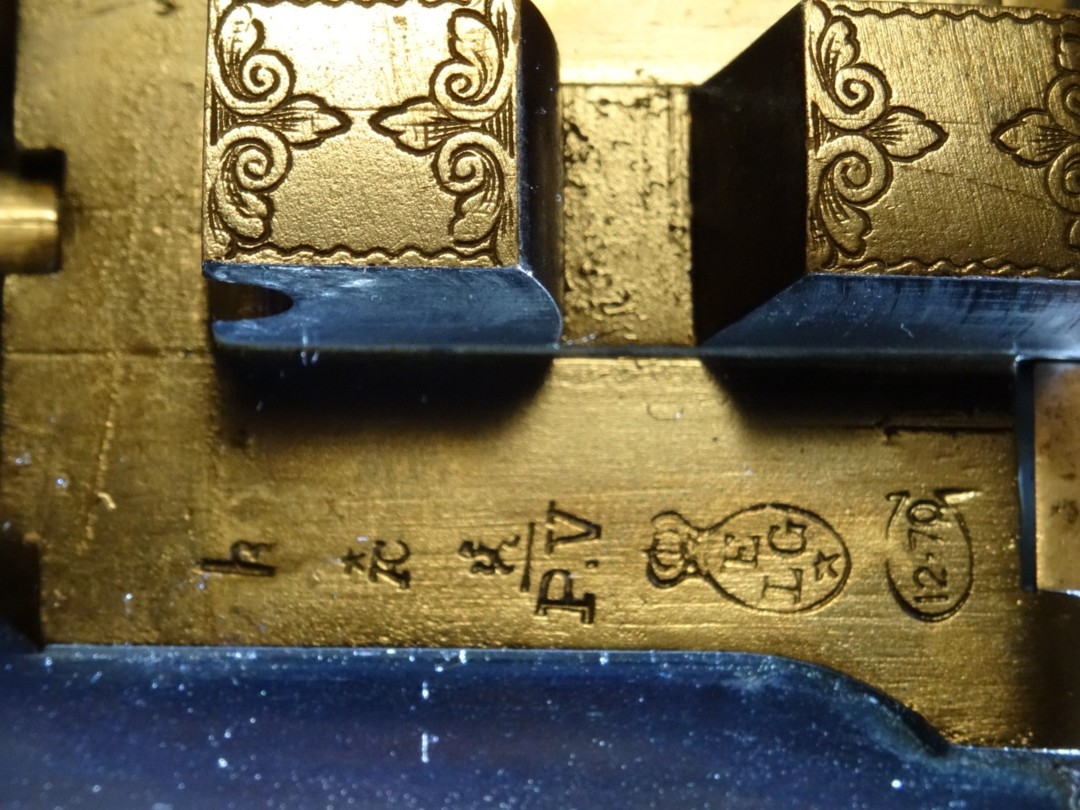 BRITTE S.A.
The company Britte Freres was created on February 2, 1896, and became Britte Company Ltd on September 17, 1923.
Gun Manufacturers- 252 rue Cheratte, in VIVEGNIS, then 27 rue Cheratte, in Vivegnis.
Liege Proof House (1950/.....)
This company registered from 1931 to 1939, three Belgian patents for a shotgun with superposed barrels and a manufacturing process of stoppers of army rifles.
Antoine Jocelin & GG