Some of the most beautiful work of this craftsman, and many others, are in this book "Liège Gunmakers through their Work. 1800 - 1950".
For more detail see: LIEGE GUNMAKERS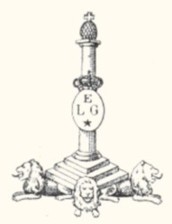 Broqua & Scholberg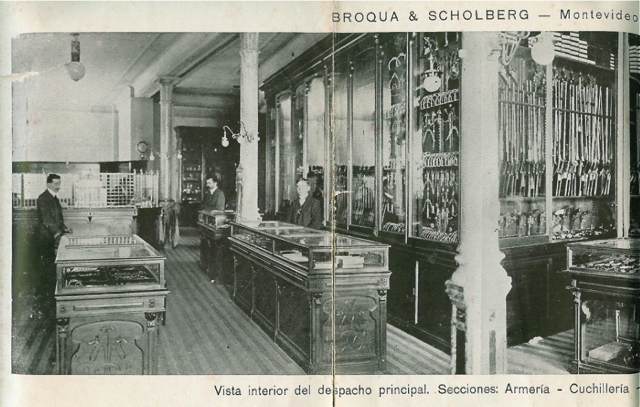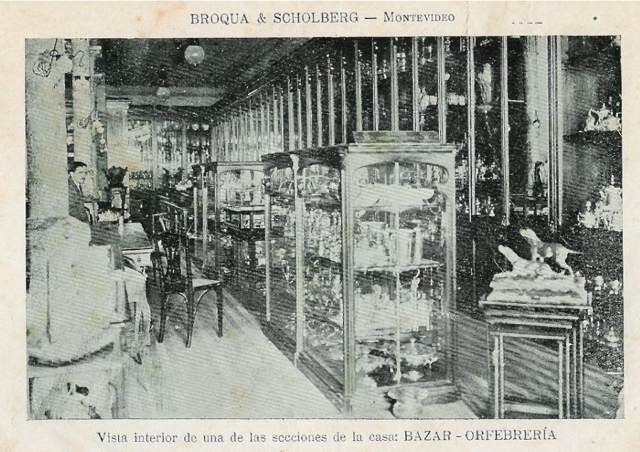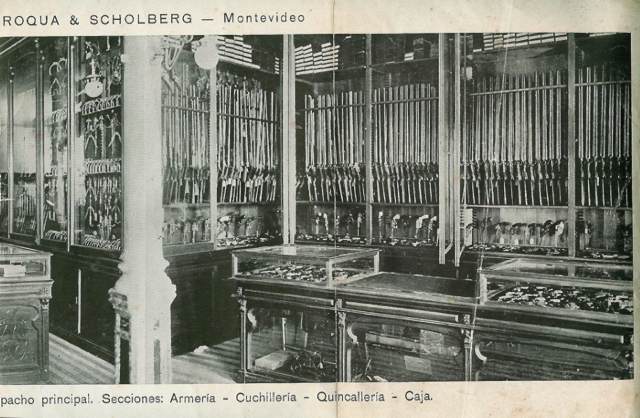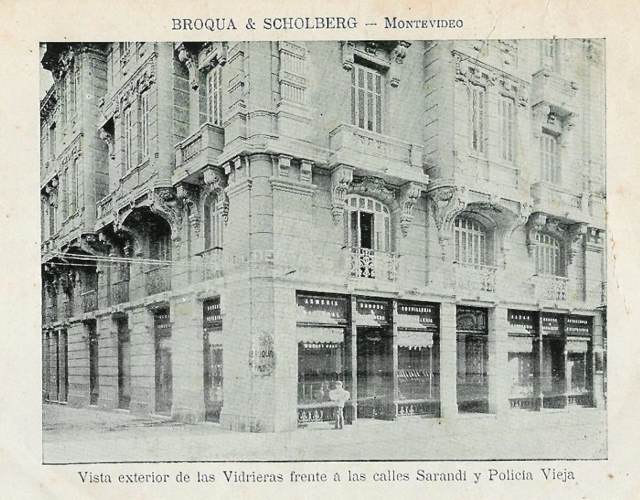 Broqua & Scholberg
I've been reading your posts today about Scholberg, I must say I was impressed by the accuracy of the information you have about Scholberg & Gadet, I'm from South Brazil and here we know this trademark as "Coqueiro" or Palm tree in your language. Let me help you, if I can, with Broqua & Scholberg that I'm seeing that you're having a little trouble to put in a timeline.
First, the company was established in 1856, by the partner Alfonso Broqua from Montevideo, with Clementine Sueyder Scholberg from Liége. The first fire weapons to come to Uruguay from B&S were in the late 1870s, all of them extremely expensive nowadays (I have the honour to posses 2 of them that I bought from an old man).
The firm in Pelotas ended in 1936, but was continued by some employees until the late World War II with the name of "Casa Coqueiro" (Palm tree House).
In Montevideo it's technically still in business... I said technically. They are now produced for a firm called FANACU (only knifes), unfortunately the quality is nothing compared to the old ones, before 1968 when the store closed the doors moving to FANACU's place. In my country men that have either a COQUEIRO knife or gun, or a SOL (SUN) (logo from Broqua & Scholberg) can be considered a VERY lucky man.
I hope the information I gave has been good for you, I must highlight that I have NO commercial interest in giving you this information, it's just to help you with your research as you helped me with Scholberg & Gadet.
Best Regards from Porto Alegre, Brazil.
Michel G.
Broqua & Scholberg
This gun marked BROQUA & SCHOLBERG à MONTEVIDEO is a pocket revolver of the ''PUPPY''type, with folding trigger, solid frame, center fire, half hammer, round barrel, rod, checkered grips (imitation ebony?).The 2 1/2 inches barrel is round; half moon front sight.
Caliber 32 Long Colt.
I found a very resembling revolver in catalog HDH of 1903/1928 (See joined illustration)
This last firm was largely mentioned on the site, thus I would not repeat myself.
The Liège Proof House stamps are, in my opinion:
a) STAR/ ELG in a crowned oval: acceptance post 1893
b) STAR/ letter?: Counter mark of the controller post 1877.
My information is too small for the other Spanish marks, (ERIZON?) or South American.
GG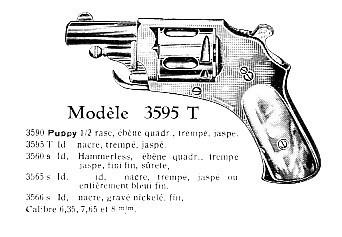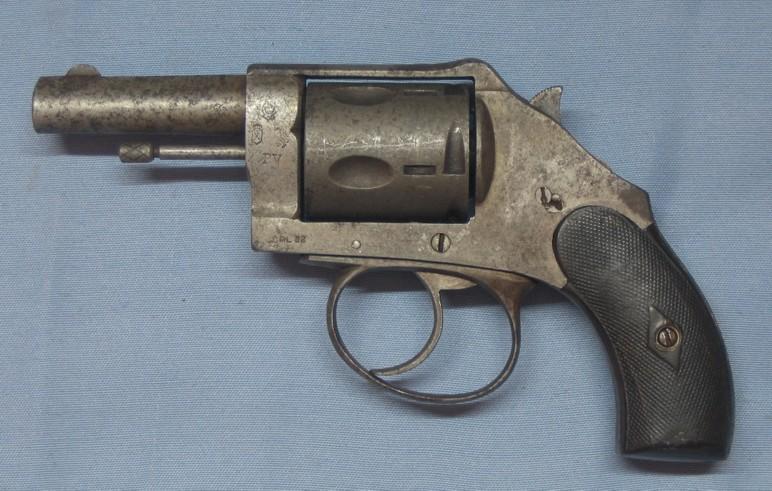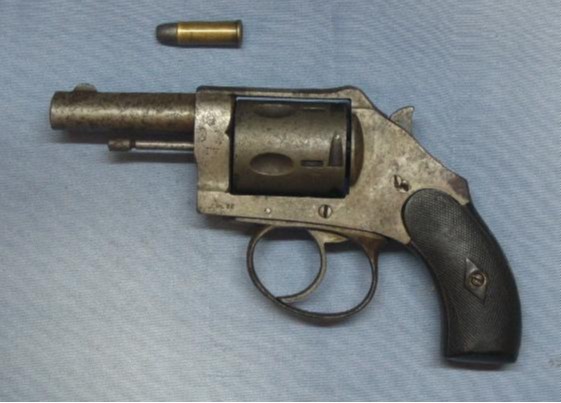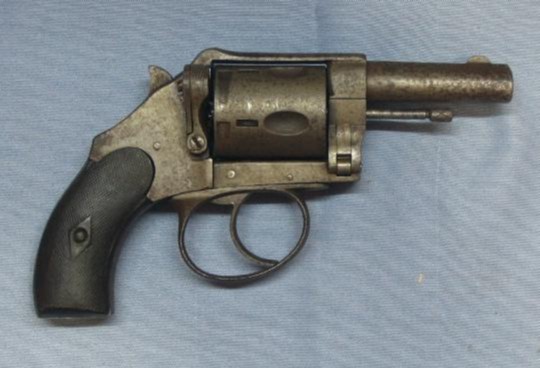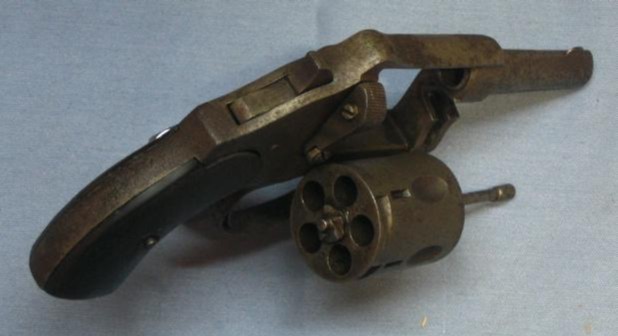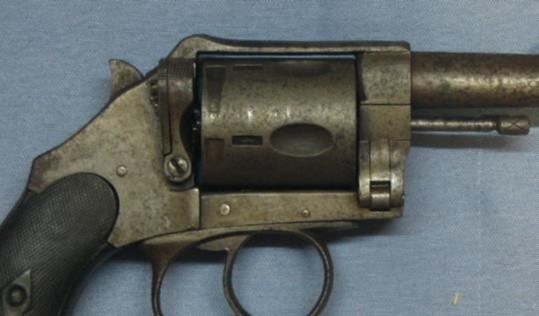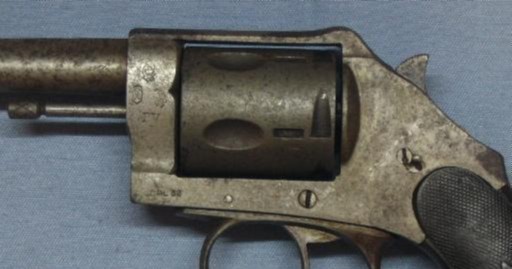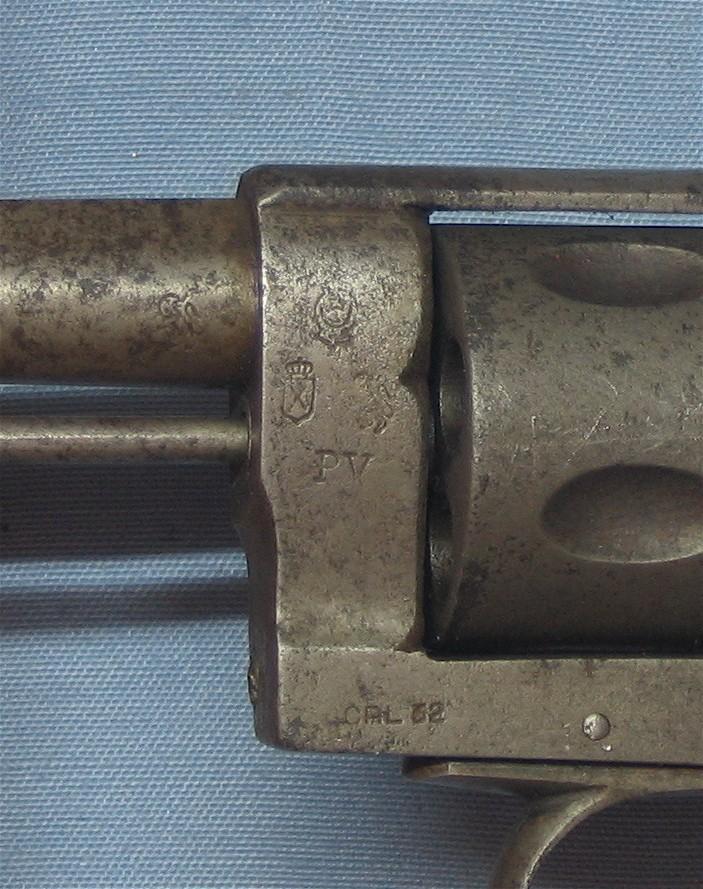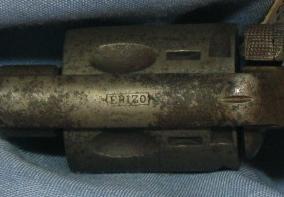 Broqua & Scholberg
Here is a very nice Scholberg & Gadet Rolling Block pistol sent to Broqua & Scholberg in Montevideo. It is in the 500 Webley cartridges, the barrels are 7 inches long and overall it is 10 inches long. On top of the barrels it reads: BROQUA & SCHOLBERG, CALLE RINCON 142 MVDO. It has the pre-1893 Liege proof mark. The piece has some minor engraving, and it does seem to be a finely made gun.
My only question on this would be what time period should we place this in, other than pre 1893?
When would Belgian gunmakers have been making these kind of rolling block pistols?
Richard
The system Rolling block was developed and patented by brothers Samuel and Eliphalet REMINGTON .
This company created a "Rolling block"pistol for the US Navy extremely similar to this one but with only one barrel.
In Liege, in 1867, it seems that the NAGANT brothers introduced this system under license in Belgium and perhaps even in Europe.
Their most famous realization is the Belgian Gendarmerie model 1877 NAGANT pistol in caliber 9,4 mm known under the name 9 mm Belgian or 9,4 NAGANT.
This gun was NAGANT 's the first metallic cartridge gun for the Belgian army.
This gun seems to be a poor quality civilian version (copy) (see illustration in appendix, it is from a W. GRAH -Liege catalog Liege of the same time but manufacture is better)
It carries the punches of the proof house of Liège of spangled ELG in an oval pre 1893 and countermarks of the controller H spangled post 1877 it what gives us one period of manufacture going from 1877 to 1893 is 16 years.
GG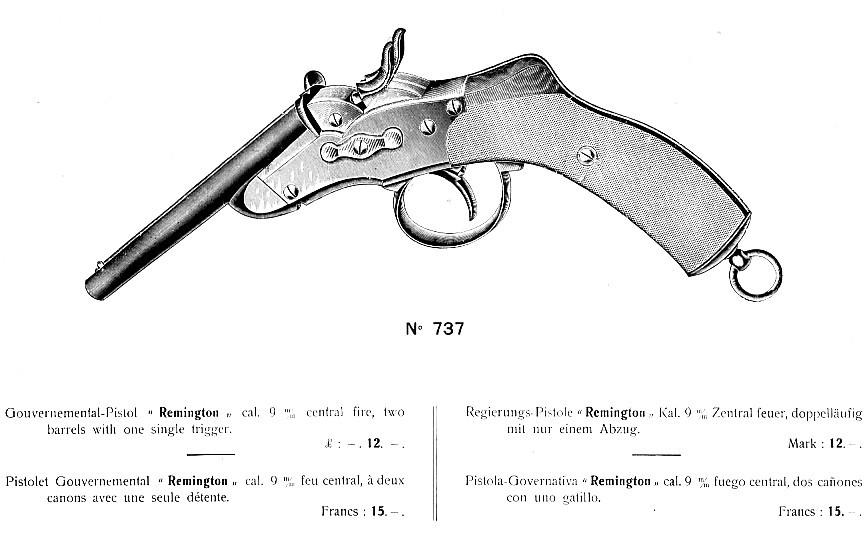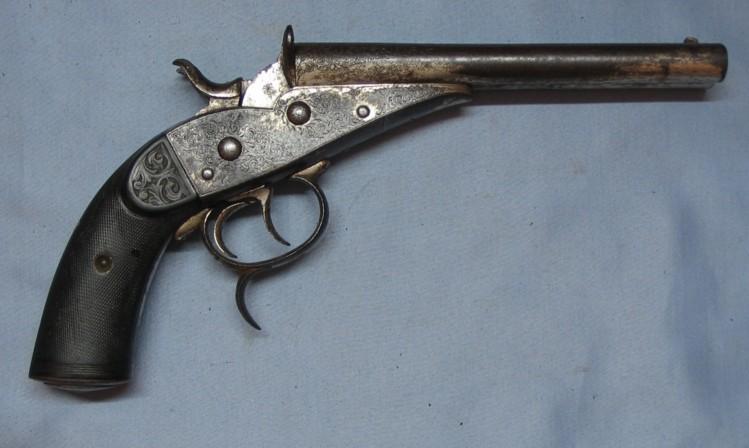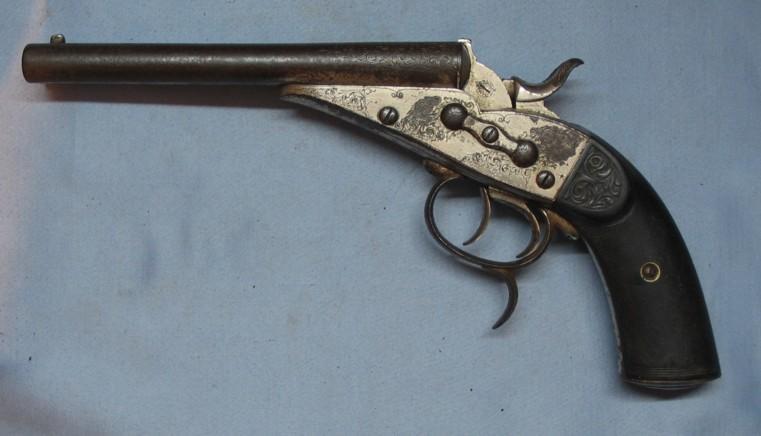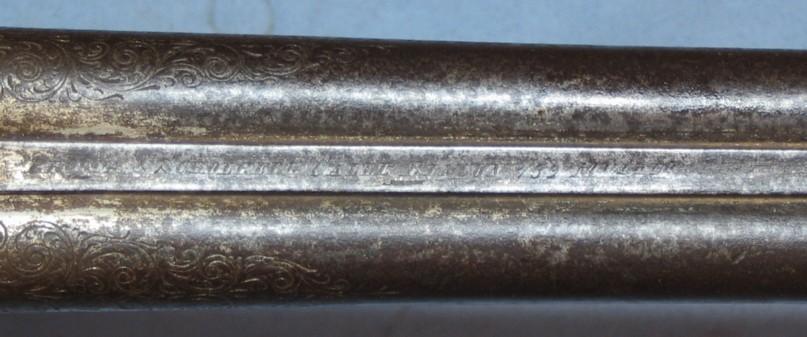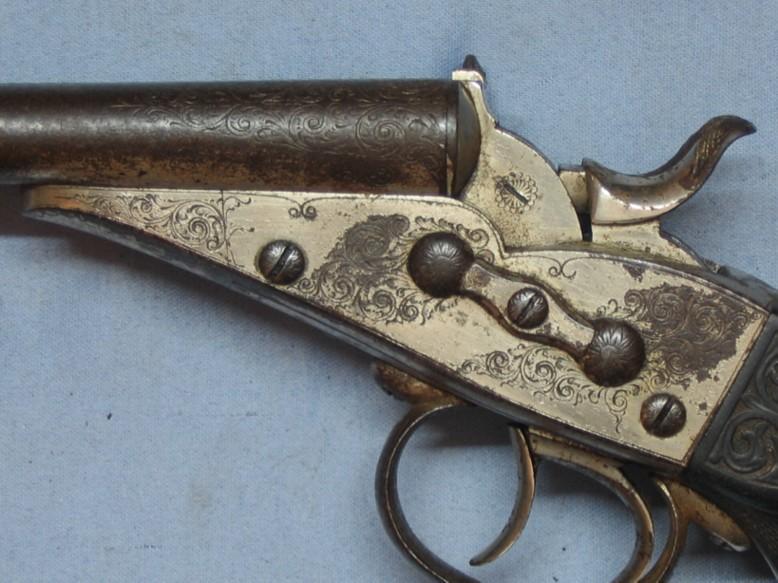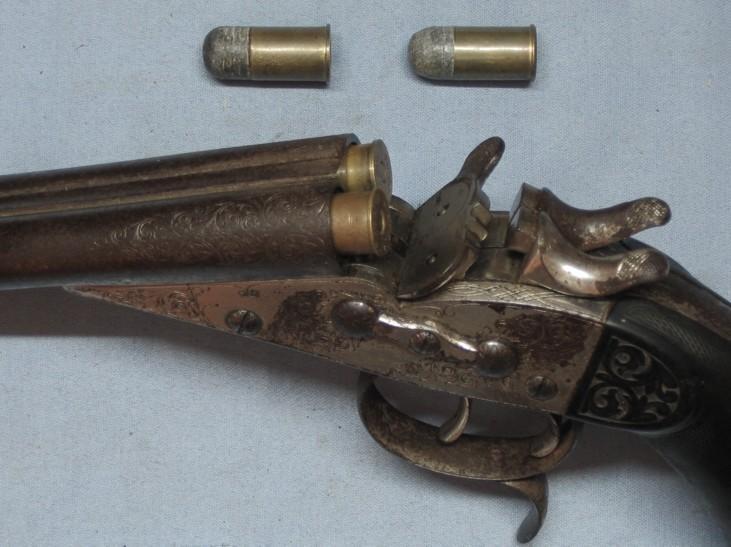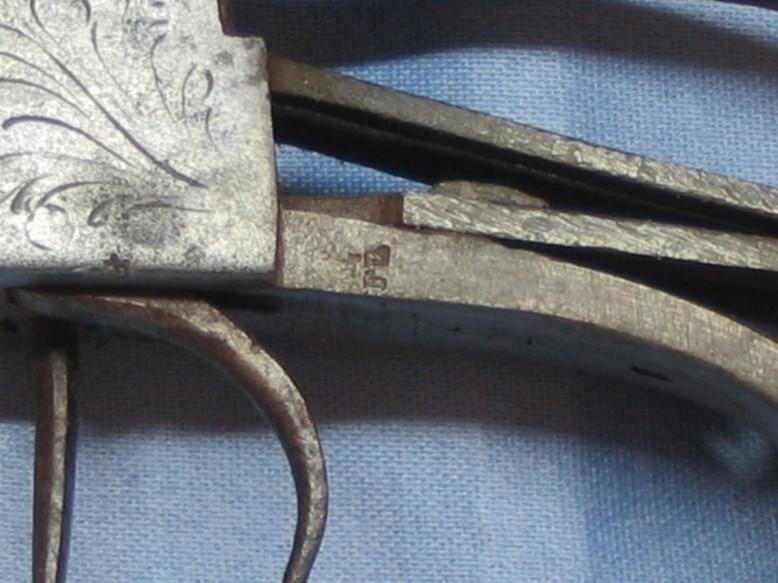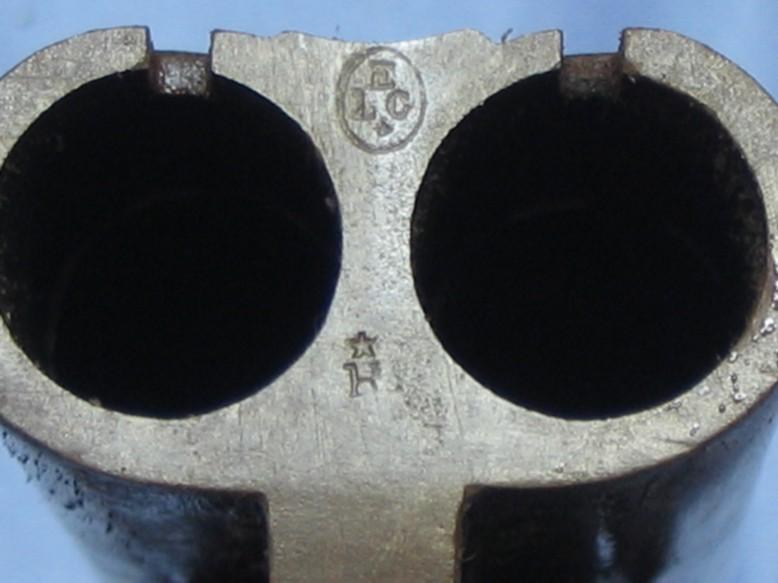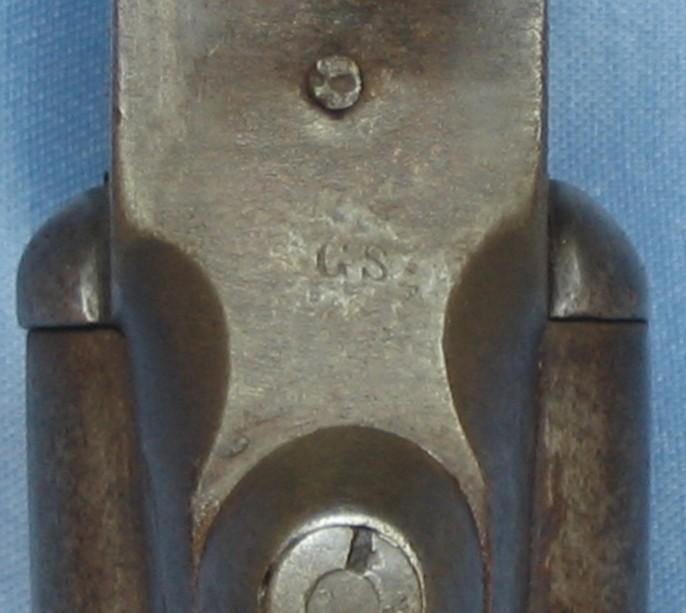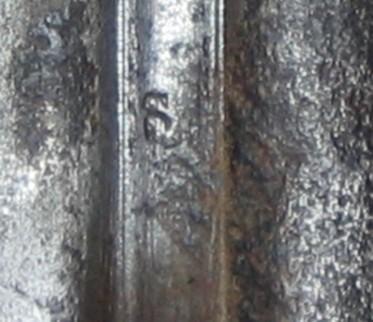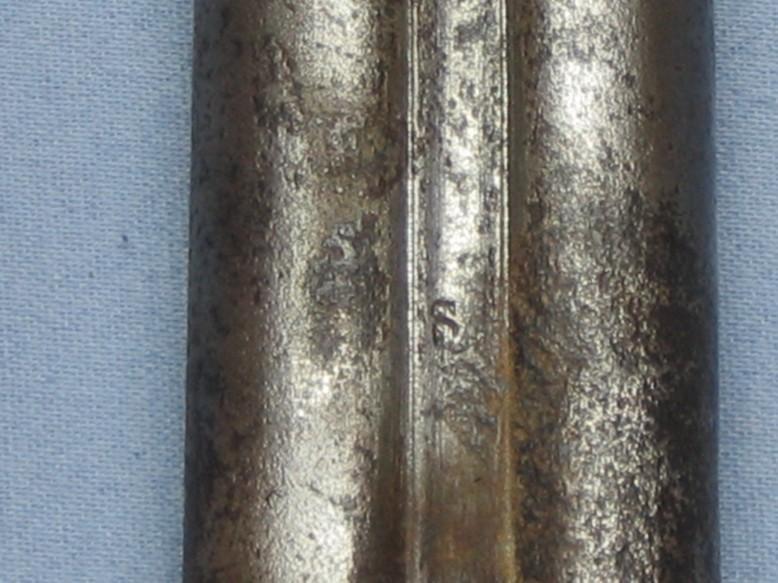 BROQUA & SCHOLBERG
This is a Broqua & Scholberg pistol with a sliding double barrel. (Like the Jamer Smits system) Cal.11.4 mm rifled barrels with 4 grooves right hand twist.
Barrel length 160 mm .Total length 325 mm. Behind the hammers, Depose GS 855.
H.J.M.
This beautiful piece is a gun with two shots of the type "Brazilian" for some, or "gaucho" for others.
It is a centerfire double barrel pistol, caliber .450 with automatic extractor by a lever.
This piece is illustrated in the catalogue 1908 of BROQUA & SCHOLBERG of MONTEVIDEO .
Not having been able to examine the stamps, I can't determine its origin, but probably made in Liège just like the company BROQUA & SCHOLBERG.
GG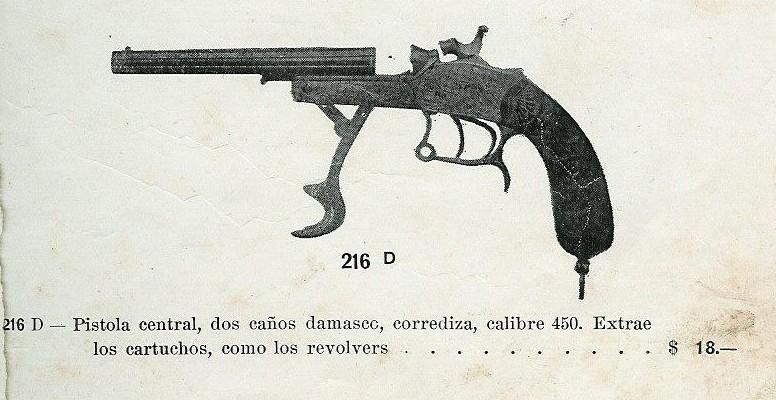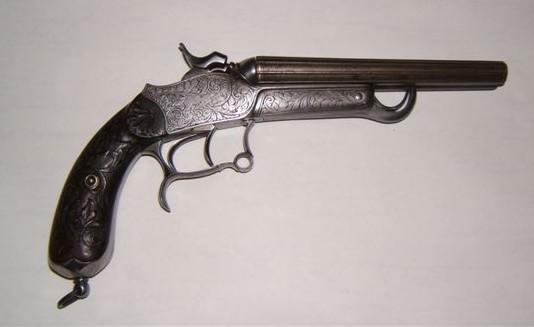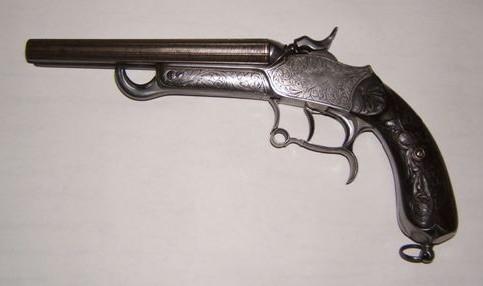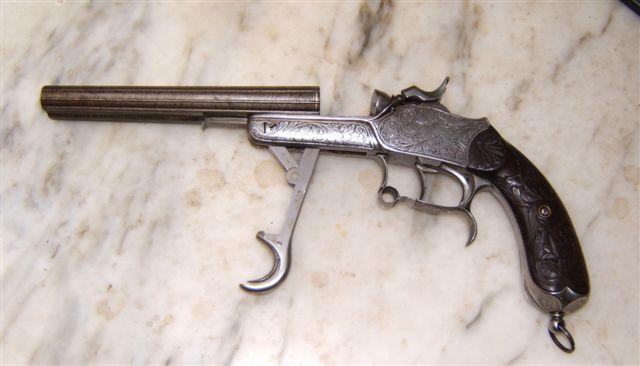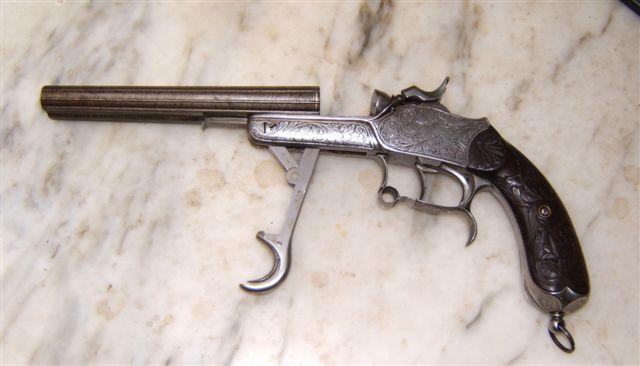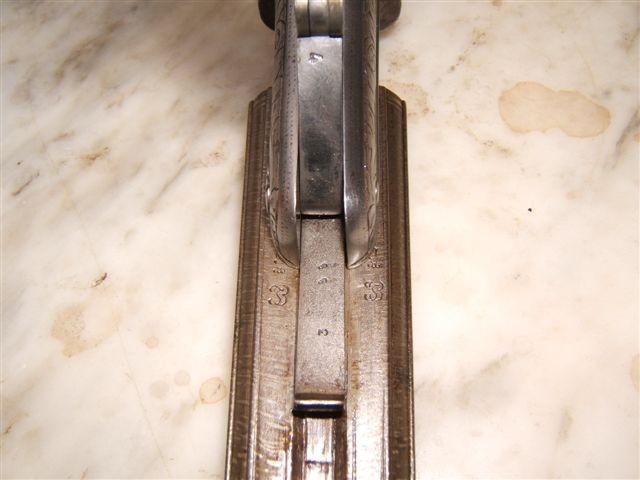 BROQUA & SCHOLBERG
A traditional double barrel pistol (Brazilian type) that you described very well.
The poor quality of this pistol (as seen on photographs) surprises me.
I have a feeling that it is a cheap, low-priced gun.
The absence of proof marks could be considered in two ways:
a) Local Manufacture (URUGUAY) that would explain the low quality.
Was there a proof house in this country at the time?
b) Liege Manufacture for export, thus a gun intended for the TRADE with the NATIVES! However we know that, at a certain time in Liege, Trade GUNS (of lesser quality) were test exempt.
Here is what I think! As often, one questions open the door to another one! Considering that the 19th century Liege GUN manufacturing industry preserved very few files, we must proceed step by step to increase our knowledge and sometimes we come to a dead end.
GG