Some of the most beautiful work of this craftsman, and many others, are in this book "Liège Gunmakers through their Work. 1800 - 1950".
For more detail see: LIEGE GUNMAKERS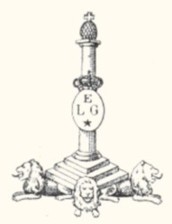 Charlier
Photographs of the "Charlier" in the Liege Arms Museum (reference 2650 FA6).
The Charlier system, gun manufacturer in Wandre, could be based on his patent 5285 of the 2/12/1857 for a cocking system by the trigger applicable to the pistol-revolver (percussion).
I am unaware if he deposited other patents, it is only one of which I have copy with his name.
The essential difference with the other "Charlier", photographs of which are low on the page, is the toothed rack driven by the trigger guard (6 shot, cal. 9 mm, smooth bore octagonal barrel).
Origin: it comes from the personal collection of Auguste Francotte (hence the presence of the Crown/"AF"on the grip), it was acquired on June 1, 1891 from A. Francotte for 100 Belgian francs (2,50 Dollars !). It is dated 1854 (?)(Manufacture) in the Liege Arms museum files.
Markings: Under the barrel "CH Charlier breveté"
Crown/D on the left of barrel and back of cylinder.
ELG on star in an oval atthe back of the cylinder.
Characteristic: The barrel is engraved with a scene representing 4 Indians chasing a white man (as far as one can guess) and oddly enough ''Colt Patent".
HPH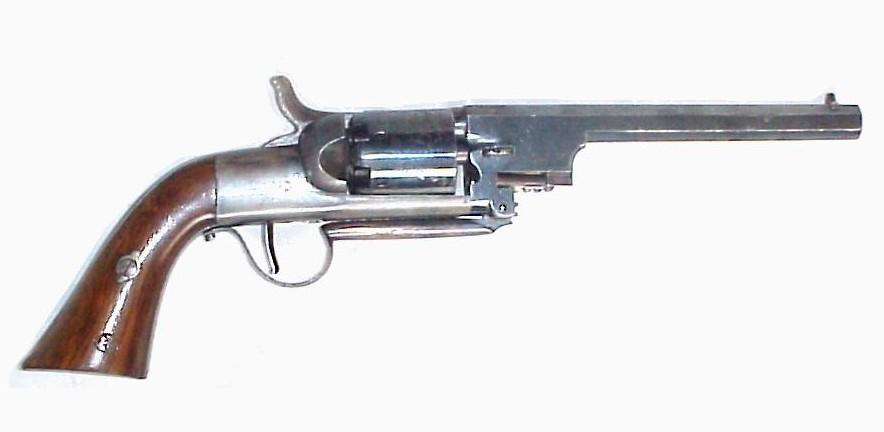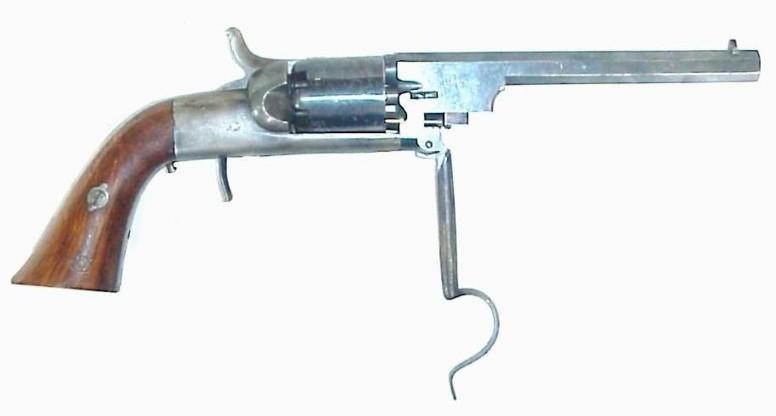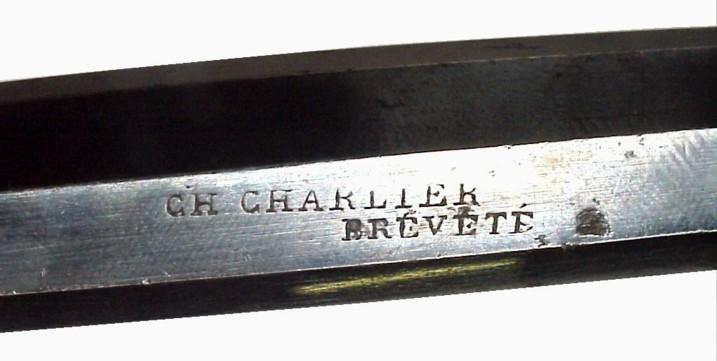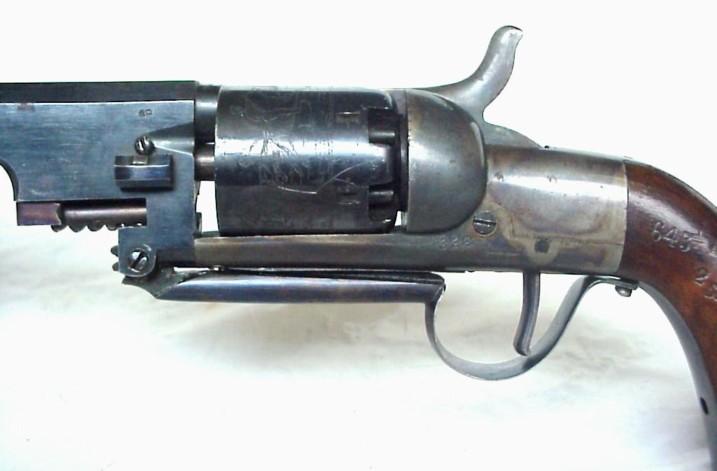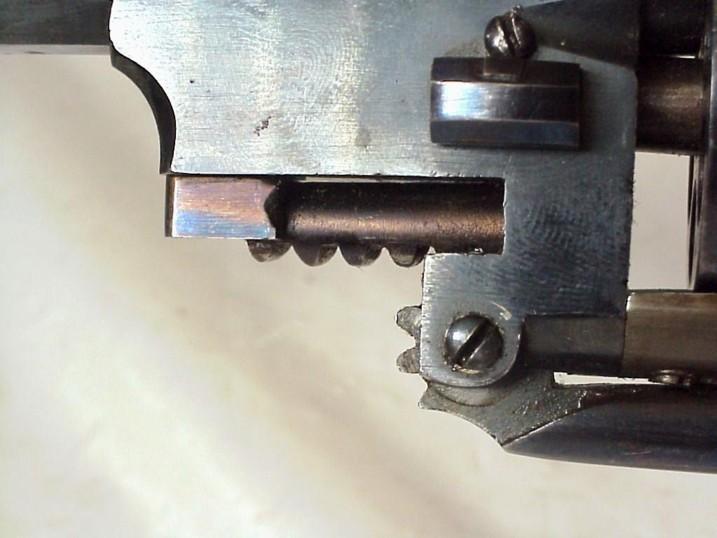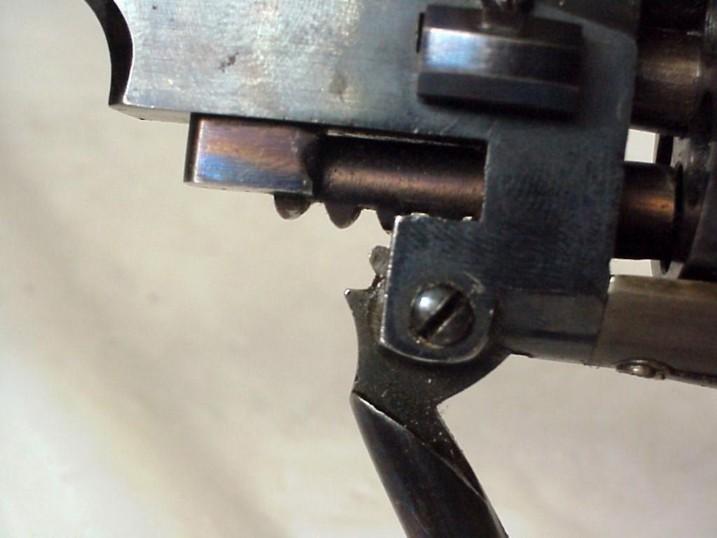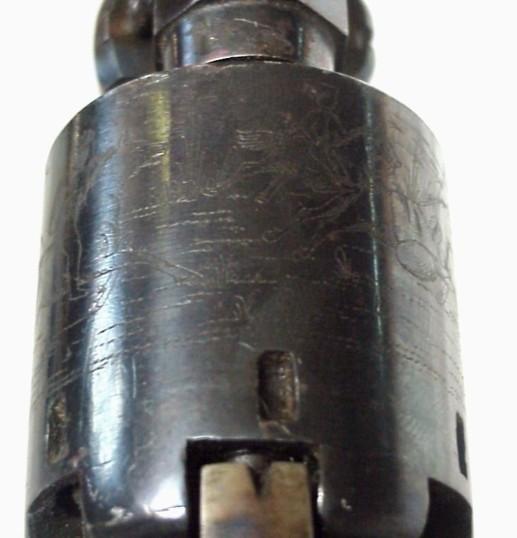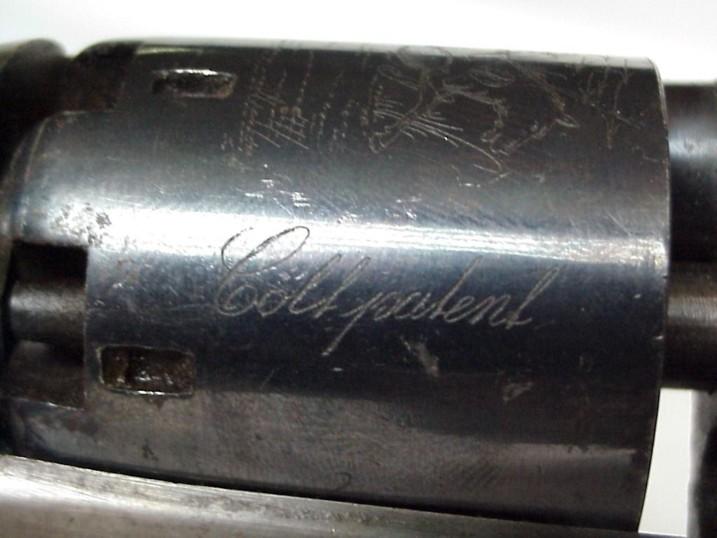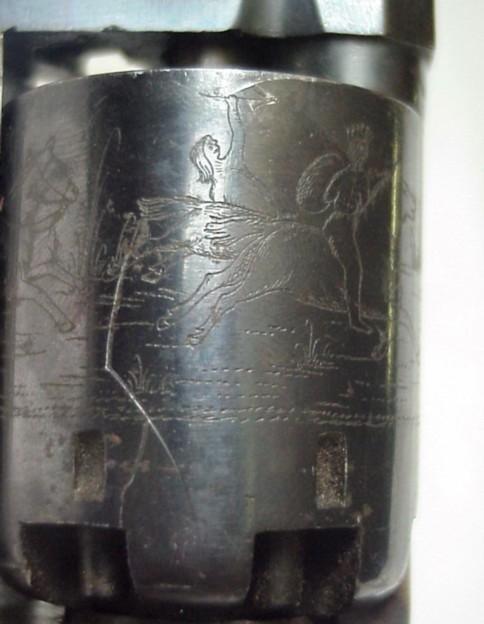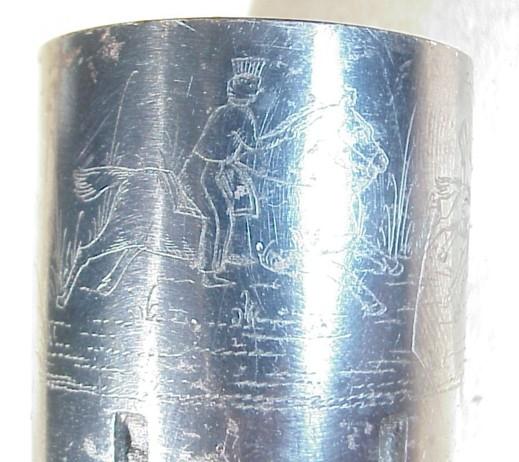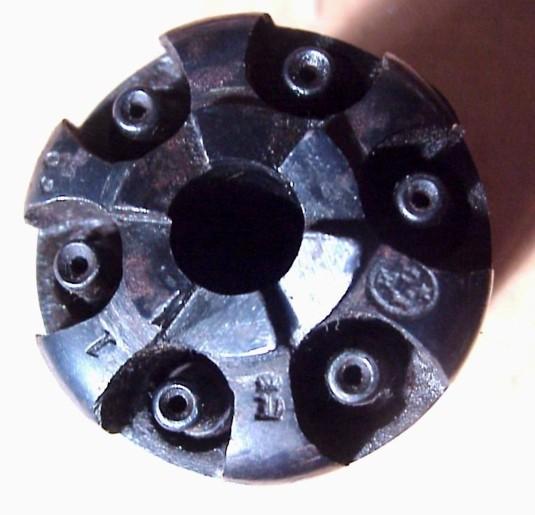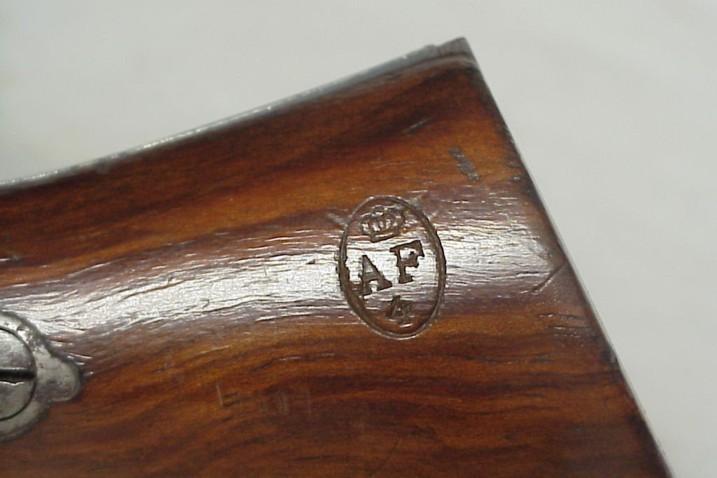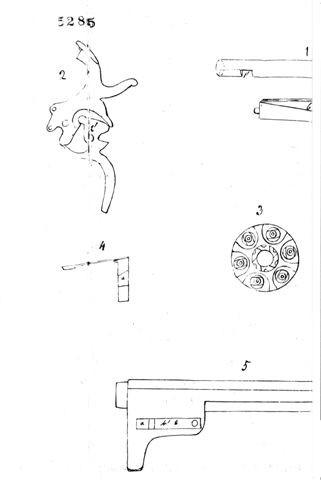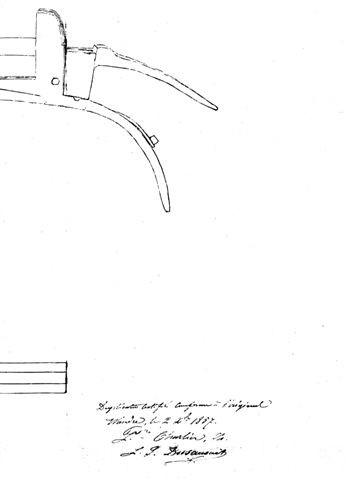 Charlier
Revolver CHARLIER, damage of the absence of photographs of the punches. The manufacturer is probably CHARLIER, Charles of WANDRE. He deposited 7 patents of 1847 to 1861. CHARLIER, Charles of WANDRE took patents of 1847 to 1867.
It worked with arms manufacturers DEMEUSE D and DECORTIS.
It seems to have continued its activity later since the weapon in photographs carries the mark of the controller (Gr.) surmounted of a star (from the 27.07.1877) whereas before the letter was surmounted by a crown!!
Photographs nicely received of Chris Reid (USA)