Some of the most beautiful work of this craftsman, and many others, are in this book "Liège Gunmakers through their Work. 1800 - 1950".
For more detail see: LIEGE GUNMAKERS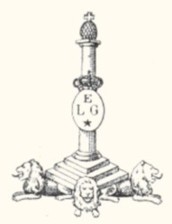 NEW information about the Victor COLLETTE system (gravity-fed cartridge Parlor pistol)
Following the article published in Gazette des Armes # 412 (sept. 2009) by Mr Hervé le Goff about a COL(L)ETTE system parlor pistol, who was kind enough to mention our website :
"the excellent site www.littlegun.be'' and who raises questions about the paternity of this gun.
Most writers, when talking about this ''gravity'' pistol, credit it to the Liege gun manufacturer Victor COLLETTE.
The misunderstanding is probably due to the fact that the gun is marked V.C of Victor COLLETTE.
However, we mentioned this type of gun in the Special Issue No1 '' System Handguns in the Liege Arms Museum'' and returned to Cesar what belonged to him....
As a matter of fact, the paternity of this system (pistol & carbine in the Liege Museum) belonged to a Mr HERMAN Jean Nicolas from Wandre, in the Liege region.
He lived, among other places, 18 rue Devant les Mineurs, in Liege, and was working as a gunsmith for Victor COLLETTE in Liege.
He was an highly talented lockmaker and inventor of several clever systems.
Between 1850 and 1854, he registered 8 Belgian patents in particular for:
-improvements for the new pistol
-a rifle and a pistol with 2,4 and 6 shots
-a pistol system and improvements to the breech loading pistol.
The patents corresponding precisely to the gravity system are # AC7275 on 27-07-1853 and AC7997 on 0-05-1854. (see annexes)
It seems obvious that Victor COLLETTE marketed his genial employee's guns, but without any archives, it is pretty difficult to tell what agreement they had together.
In a Patent (4093 on 26-02-1857) proper to Victor COLLETTE is quality of transferee of JN HERMAN is mentioned.
It is a known fact that HERMAN Jean Nicolas was present as co-exhibitor at the 1855 Paris
Universal Exhibition to present his invention.
GG & HPH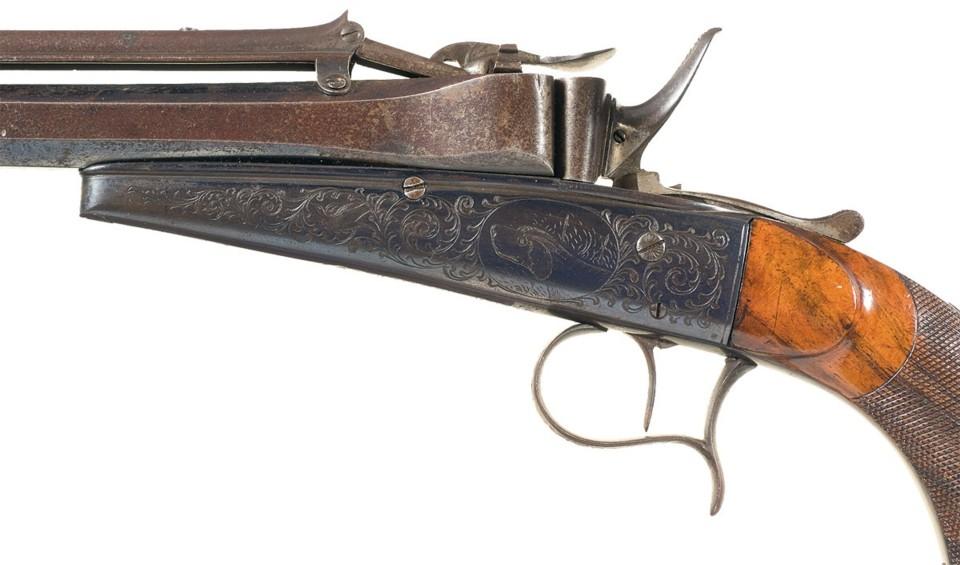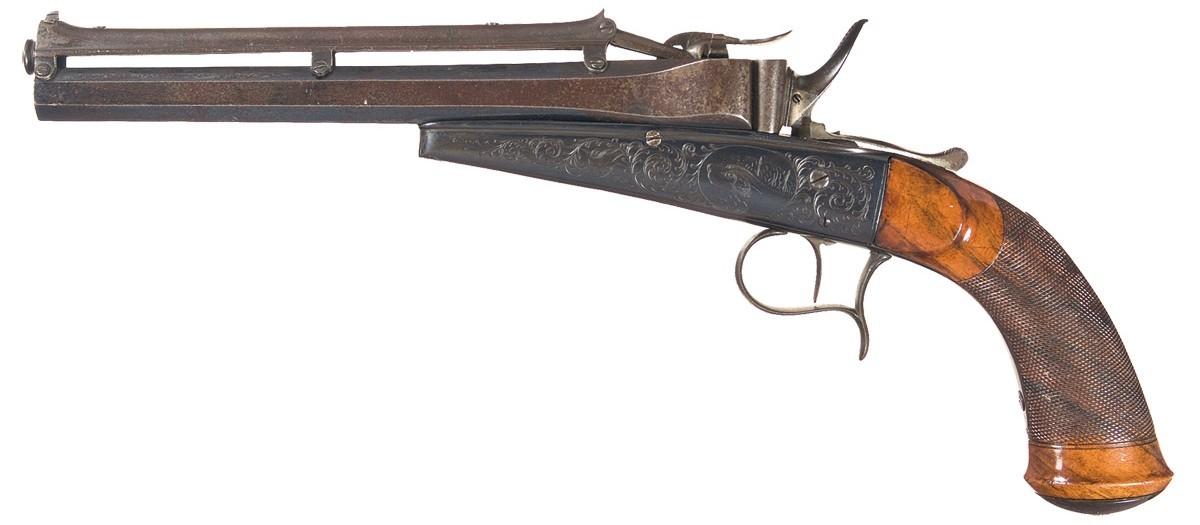 Brevet 7997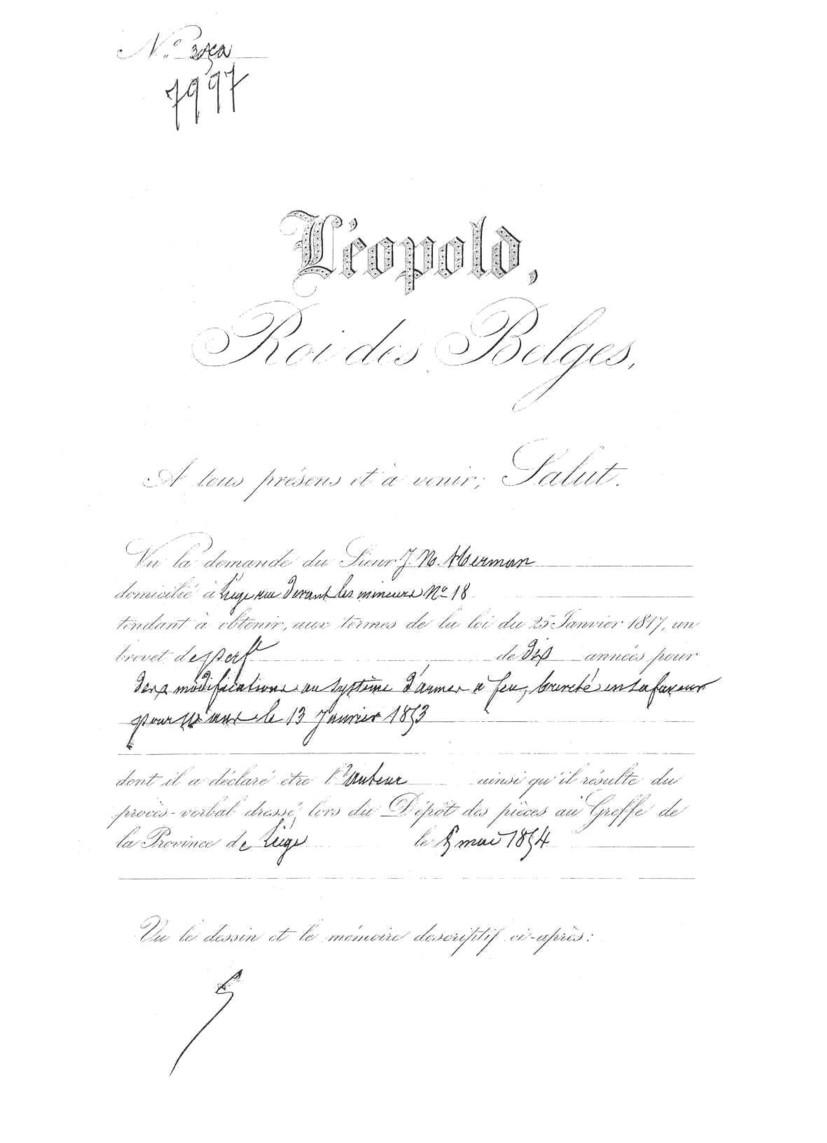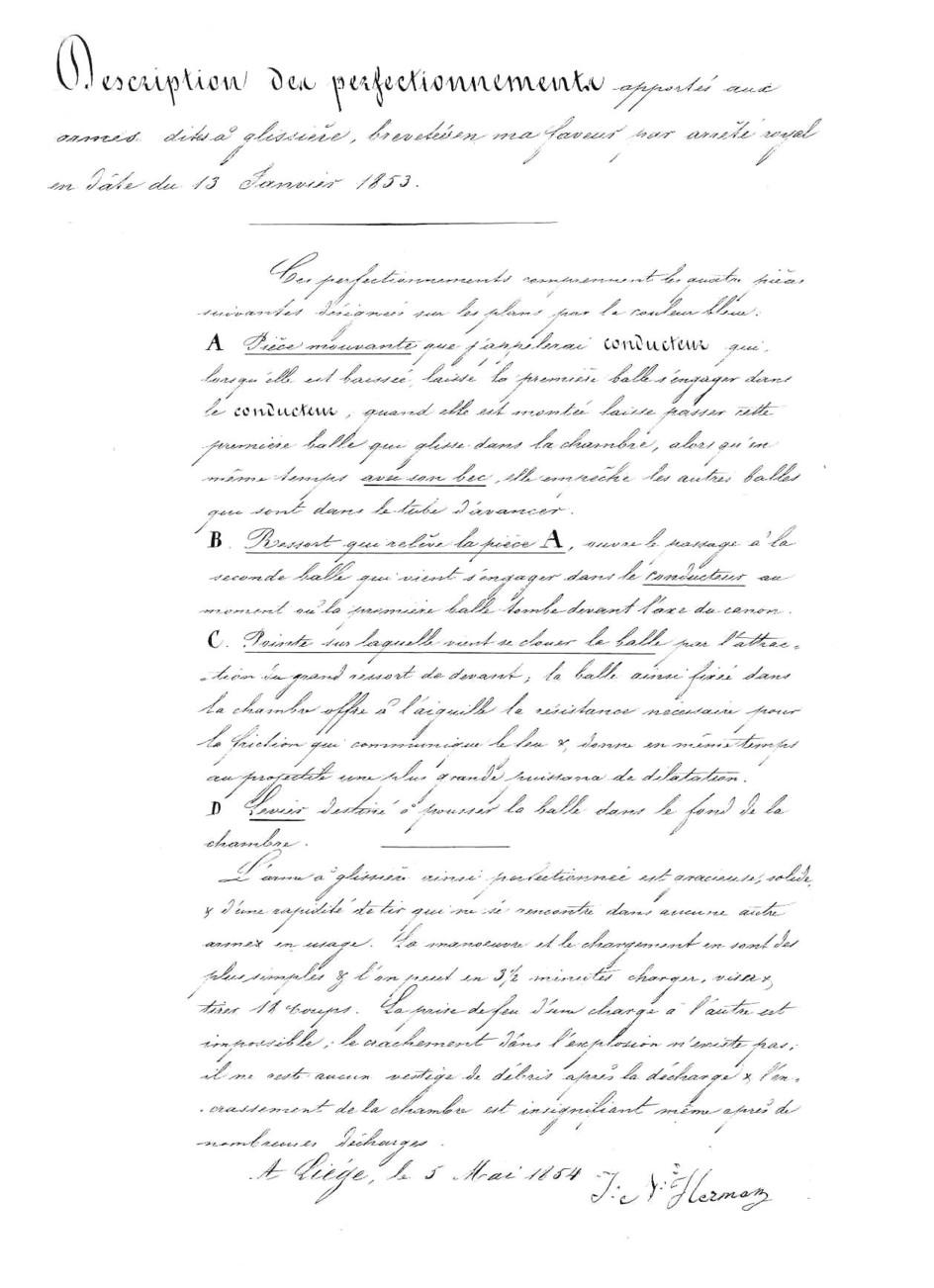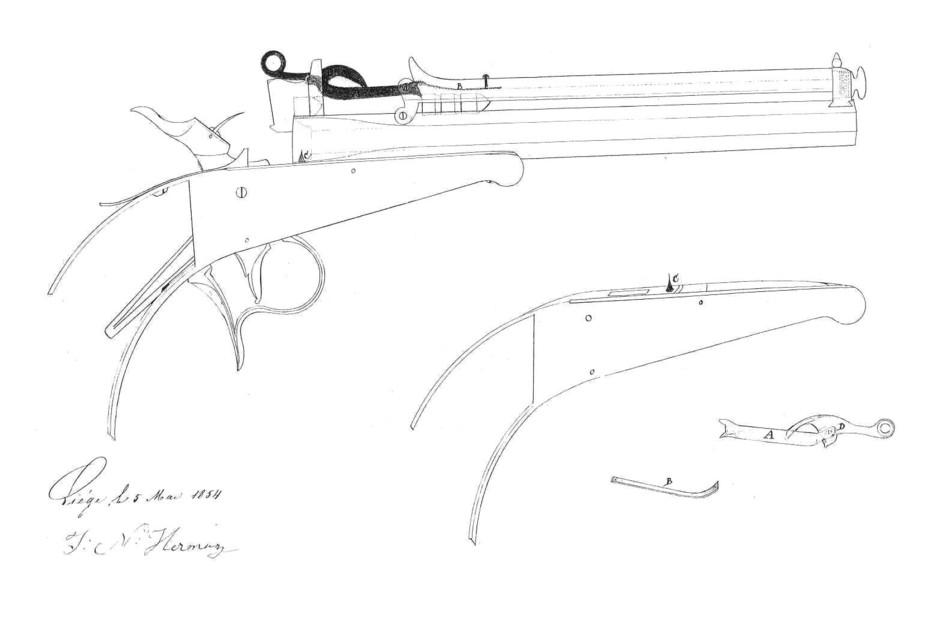 Brevet 7275