Some of the most beautiful work of this craftsman, and many others, are in this book "Liège Gunmakers through their Work. 1800 - 1950".
For more detail see: LIEGE GUNMAKERS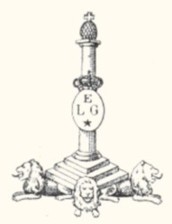 COLLINGS Hadelin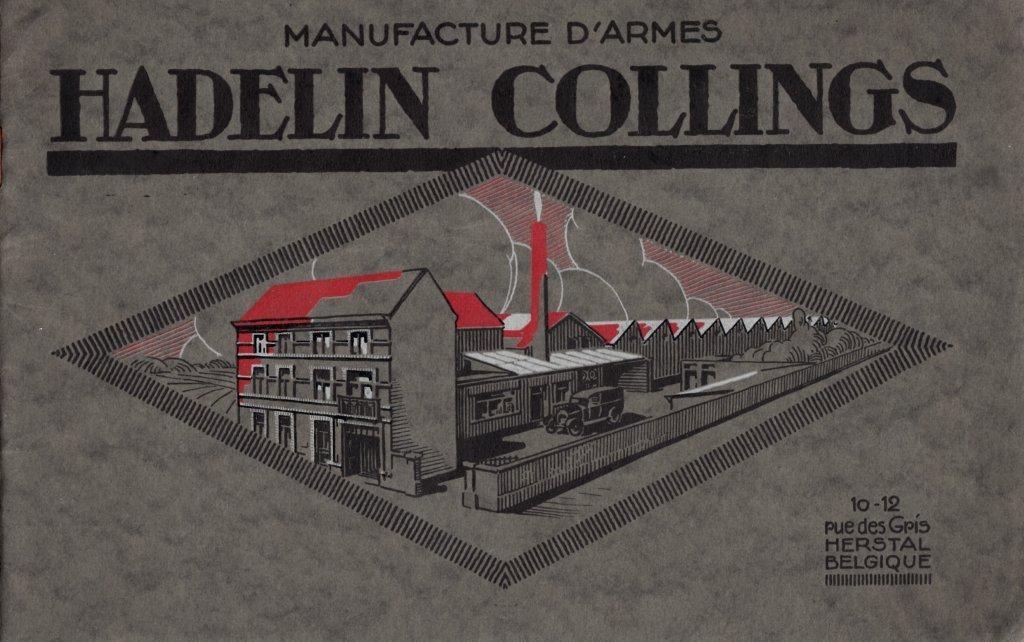 Collings Hadelin
The weapon
It is about a shotgun to juxtaposed double barrels.
The barrels are smooth and of gauge 12.
The lock is square and with central percussion, it is of hammerless type with opening by key "Top lever".
The forearm is of type "with pump".
The stick out of wooden of walnut is of type "pistol".
The weapon carries the fine engravings called "in rollers".
Punches
The weapon carries the punches of the proofhouse of Liege, namely:
ELG on star in a crowned oval: final acceptance post 1893.
16-70 in the letter omega: gauge nominal and length of casing, of use of 1924 to our days.
Peron: inspection post 1853.
EL in English letters: provisional test post 1852.
P spangled: countermark of the controller post 1877.
PC surmounted of a stylized lion: test with the powder without smoke. In use of 1898 to 1968.
D = 70/20.8 m/m: length of the room in mm and diameter in mm after optional test with powders without smoke. In use of 1892 to 1924.
P = 1K305: weight of the barrel which can draw from the powders without smoke (weapons smooth) to the gram near. In use of 1924 to our days.
CHOKE 16.9 and 17.0: gauged in mm to 22 cm of the breech. In use from 1924 to 1968.
Letter "h" (into tiny): yearly letter of 1929. Date of manufacture of the weapon.
The manufacturer
As marking indicates it, they are COLLINGS Hadelin, street of the University, 7 in LIEGE and whose workshops were installed in LIEGE street Saint Gilles, 99 for then fixing itself at HERSTAL street of the Gray, n° 10-12. This manufacturer was registered with the proofhouse of Liege of 1921 to 1950.
45419 (read so well?) serial number.
GG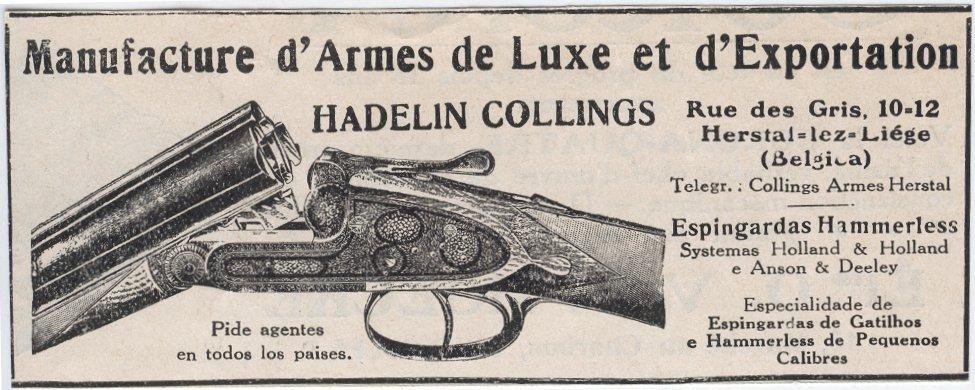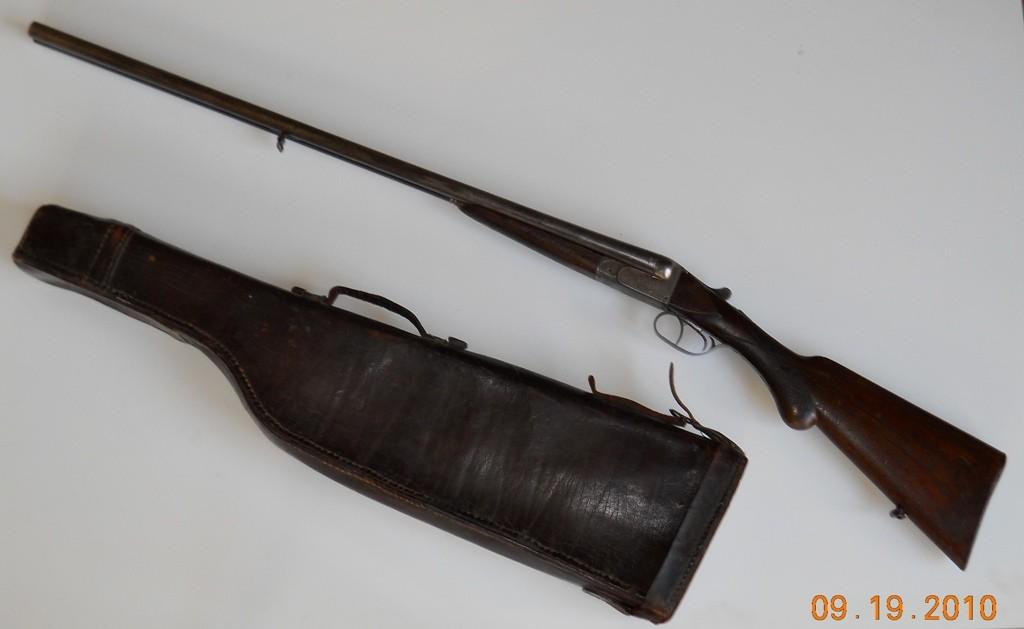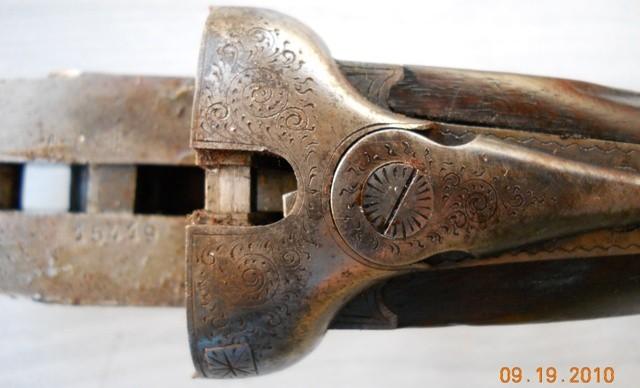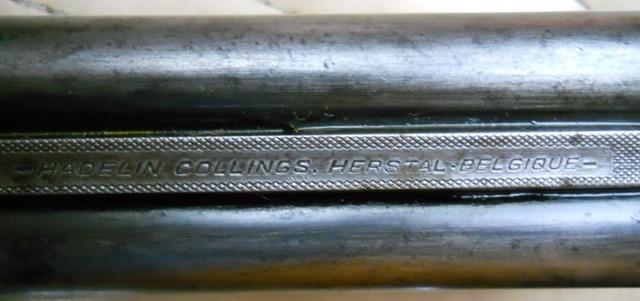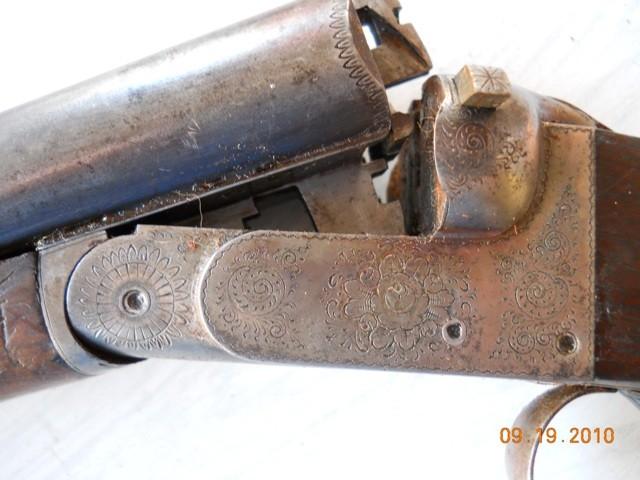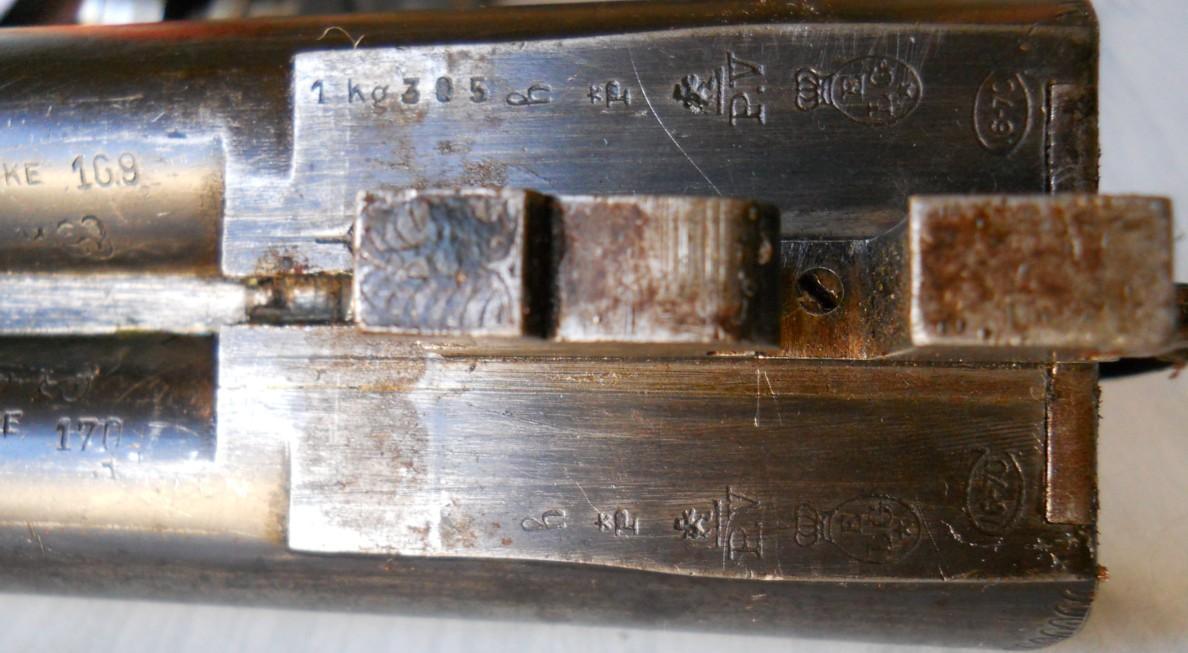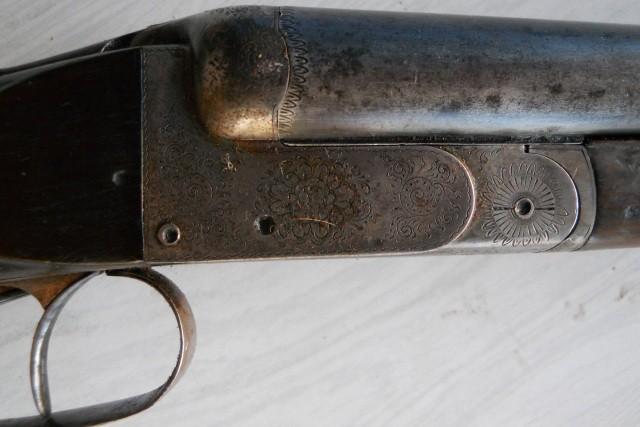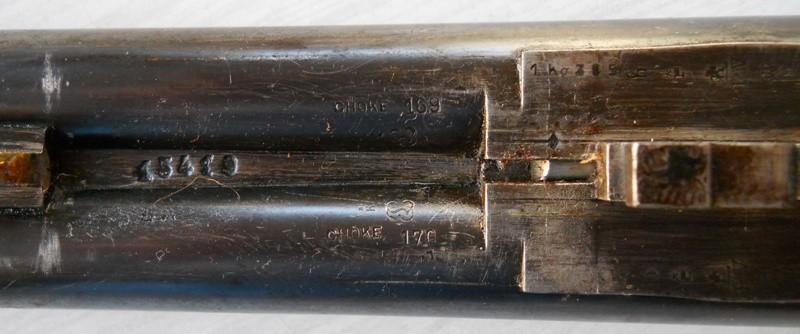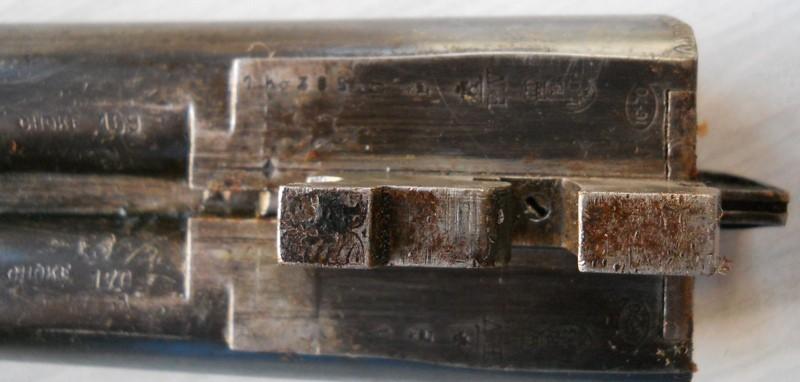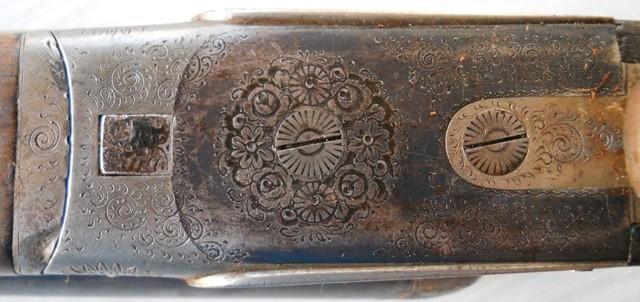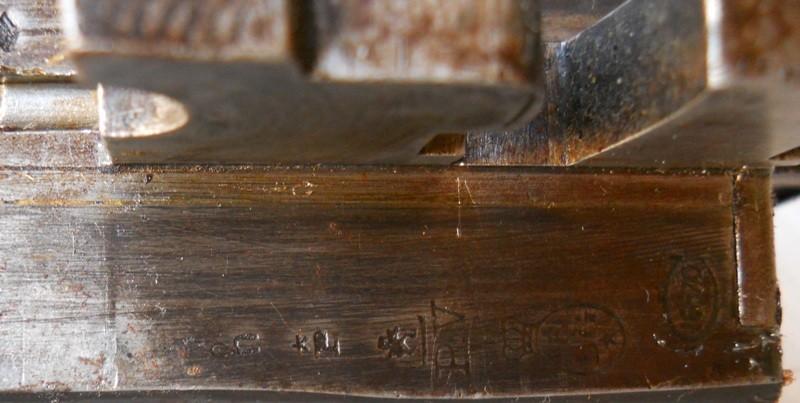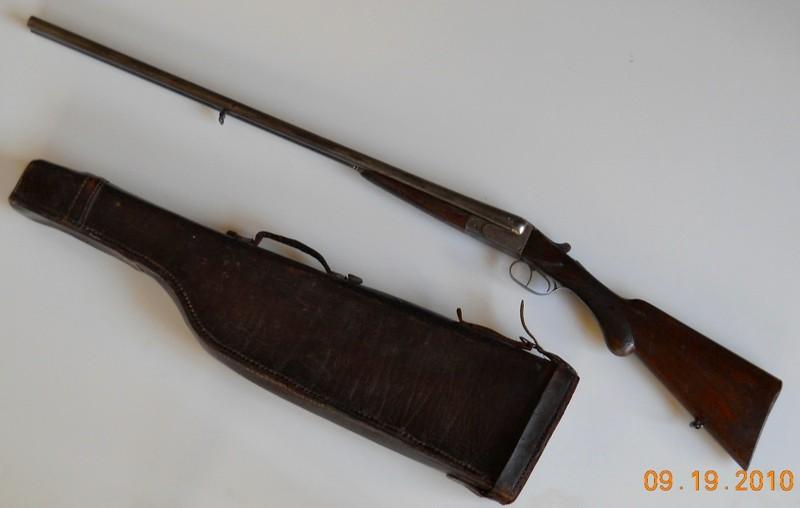 COLLINGS Hadelin
This weapon is a 20 gauge smoothbore side by side shotgun.
External hammers Locks with top lever key opening .
Locks are engraved with common animal subjects.
The stamps
the regular Liege Proof House stamps:
Star/ELG in a Crowned oval: post 1893 acceptance.
Perron : post 1853 inspection .
STAR/X : post 1877 controller's counter mark.
d : annual letter for 1925. If read upside down « p » ? it would then mean 1937, but I doubt it!
stylized lion /PV :smokeless powder stamp, used from 1898 to 1968.
20-70 in a lying omega : nominal caliber and length of shell used from 1924 until today.
1Kg 329 : weight of barrel for smokeless powders (smooth bore guns) to the gram. Used from 1924 until today.
CHOKE 15.8 : choked barrels 22 cm from the breech, used from 1924 to 1968.
6990 : serial number
The manufacturer
COLLINGS Hadelin , 7 rue de l'université in Liege then 10-12 rue des Gris, in HERSTAL. The workshops were located in Liege, 99 rue St Gilles. He was registered with the manufacturers of the Liege proof house from 1921 to 1950 (see ad in appendix)
I do not know of any gun catalogue of this manufacturer so that I can't give more info.
COCKERILL Steel : a brand of steel used to manufacture the barrels.
GG