Some of the most beautiful work of this craftsman, and many others, are in this book "Liège Gunmakers through their Work. 1800 - 1950".
For more detail see: LIEGE GUNMAKERS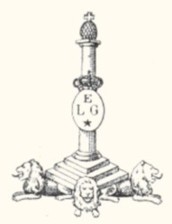 COLOT
This is an unknown military type rifle. Ca 1860.
It does not carry any stamp of the MAE , an indication that it was not a Belgian regulation gun.
The only visible Proof House stamp is STAR/ ELG in an oval, which is the acceptance stamp used from 1846 to 1893.
The mark of the manufacturer (??) LRT COLOT is rather enigmatic.
I discovered a COLOT registered with the Proof House from 1850 to 1851, which corresponds with the period of this gun, but nothing else.
STöCKEL is also silent about this craftsman.
LRT does not evoke anything for me.
GG
Many thanks to the "ROYAL ARMY MUSEUM" Bruxelles for the pictures.
(N° identification : F383/193 Collection of "Comte de Ribaucourt")
Dimensions : Overall length : 125,5cm/Barrel length : 82,5cm/Calibre : 12mm striped
Photos Littlegun