Some of the most beautiful work of this craftsman, and many others, are in this book "Liège Gunmakers through their Work. 1800 - 1950".
For more detail see: LIEGE GUNMAKERS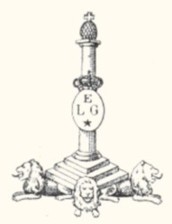 Coquilhat Aimé
Coquilhat Aimé -S&W copy
This revolver is a nice Liege made copy of a Smith & Wesson No1 First issue credited to Coquilhat Aimé.
There was a tear on the left of the frame that I fixed with more or less success with a steel paste of my composition.
As a matter of fact this is not a true copy, but rather a gun ''inspired by '', in the way that the base of the barrel is totally different from and lighter than that of the S&W.
Nevertheless it copies the rounded frame of the early S&Ws and the (fixed) steel disk located behing the cylinder (to prevent the premature wear caused by the rubbing of a steel part against a brass one).
It's an adorable little gun!!! The locking system of the barrel assembly to the frame is the one introduced by S&W in its First Model 3rd issue.
AC: Coquilhat Aimé (1854-1880) 1 rue des Augustins in Liege , might fit this gun since the dates are corresponding.
Marcel & Guy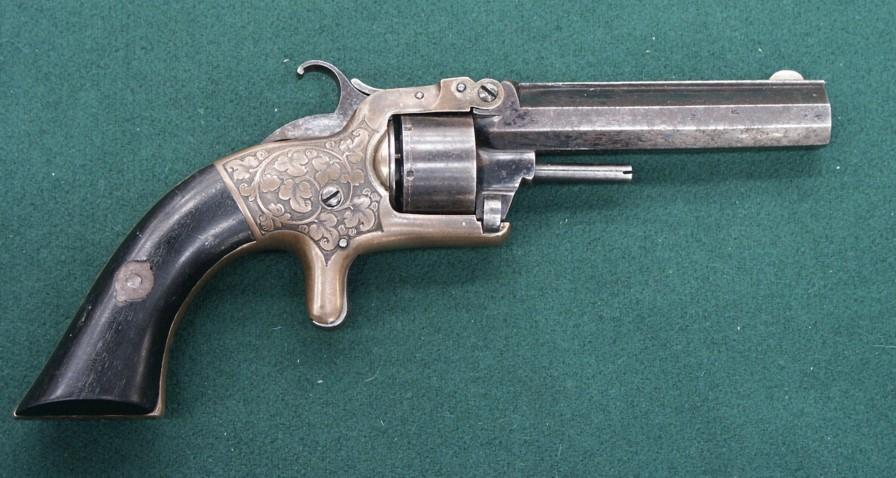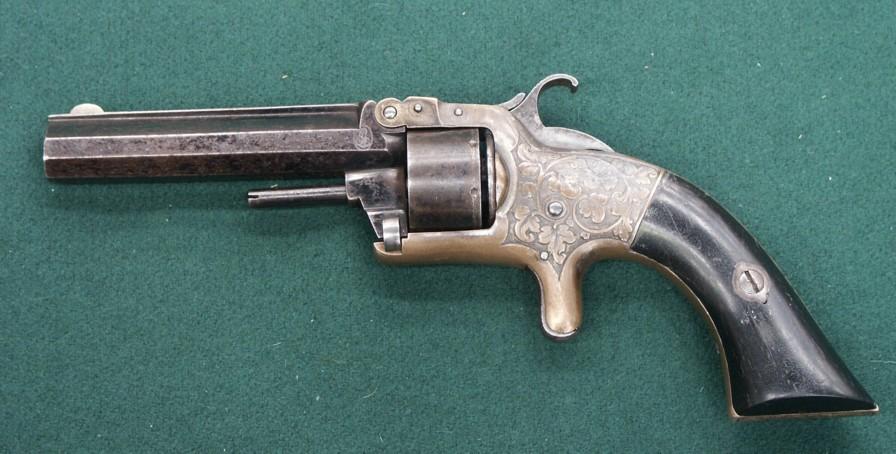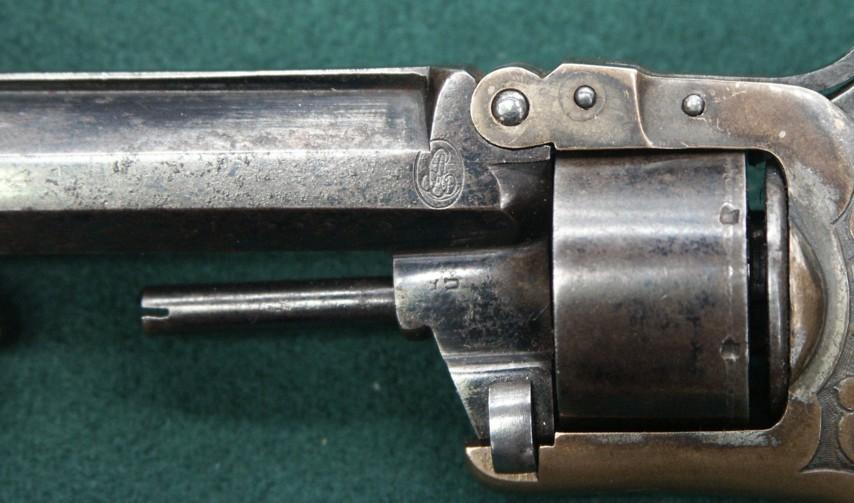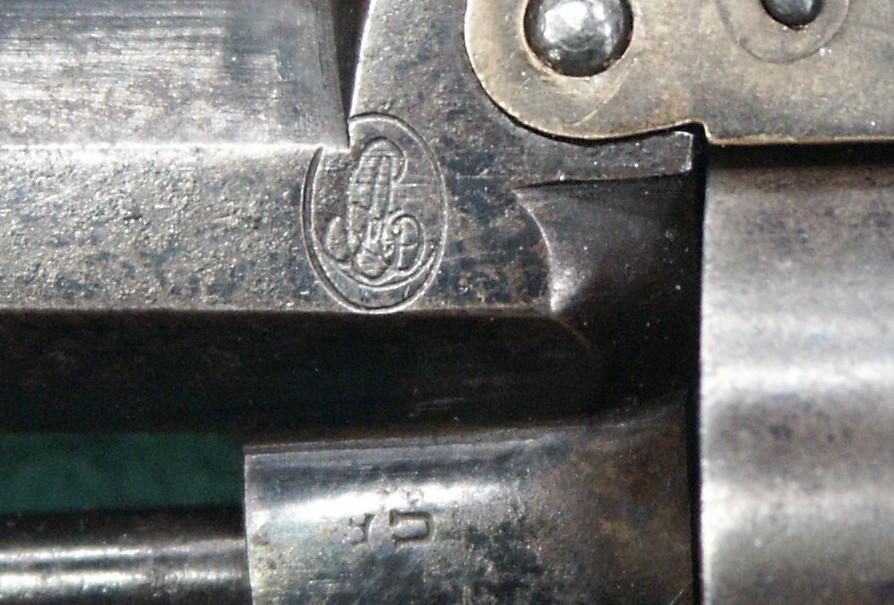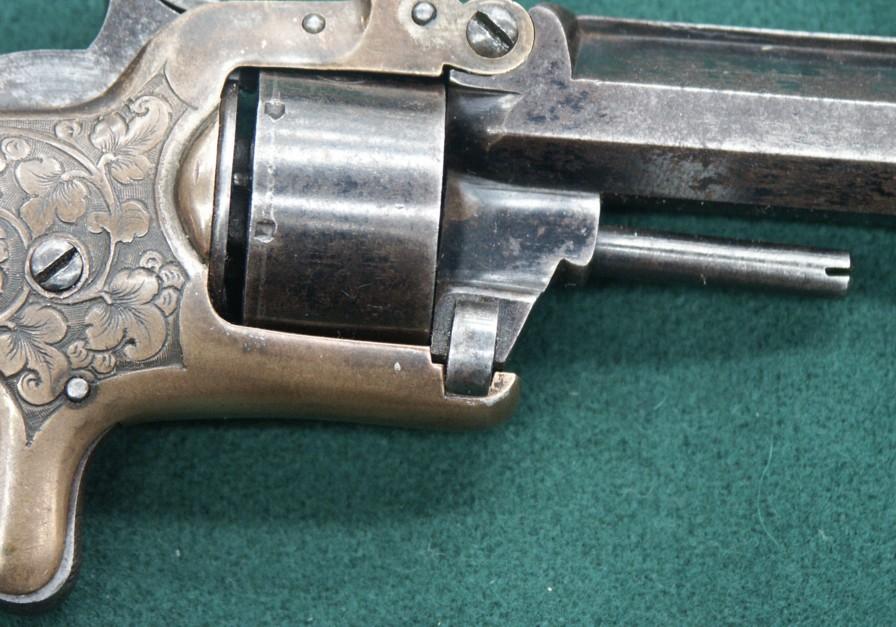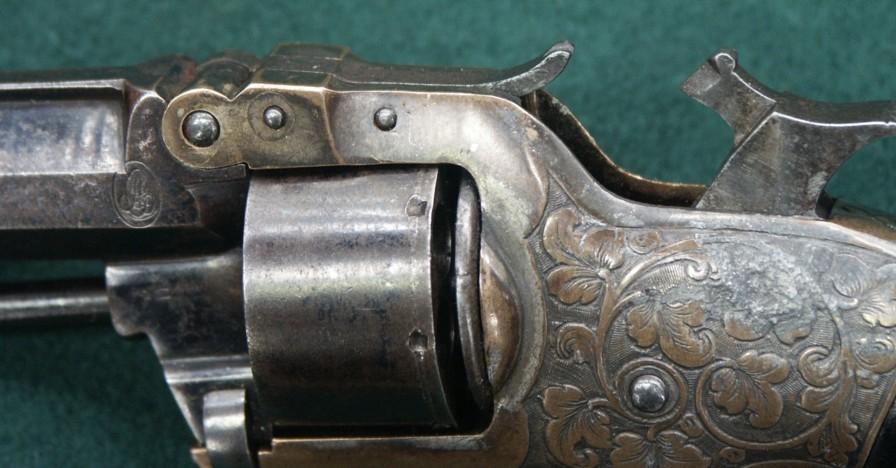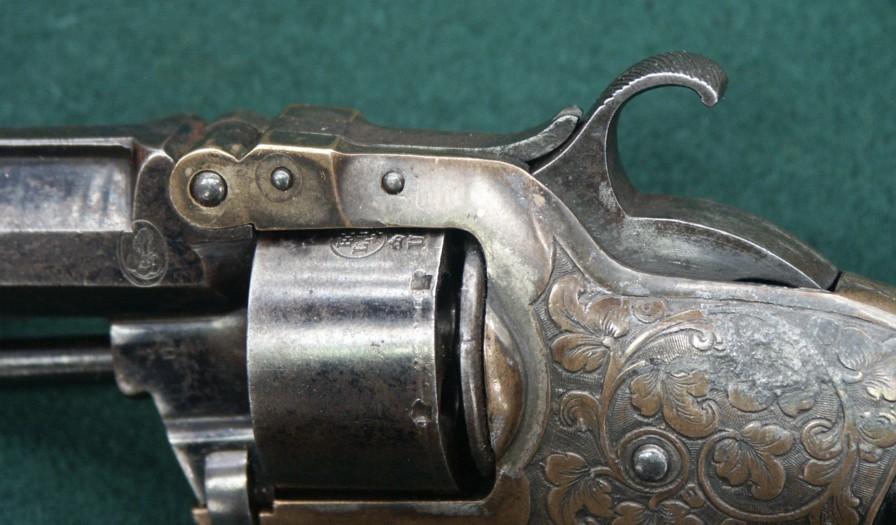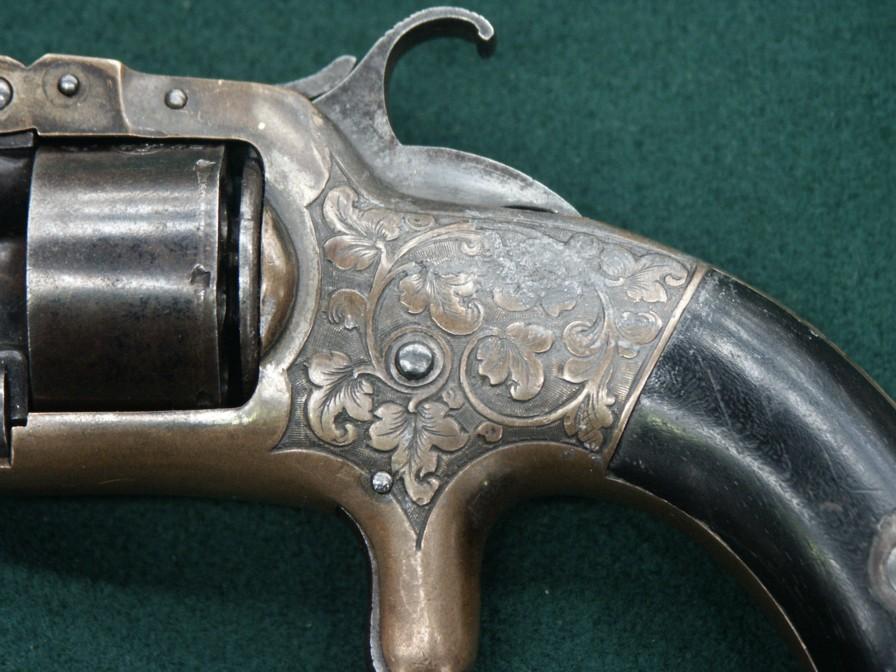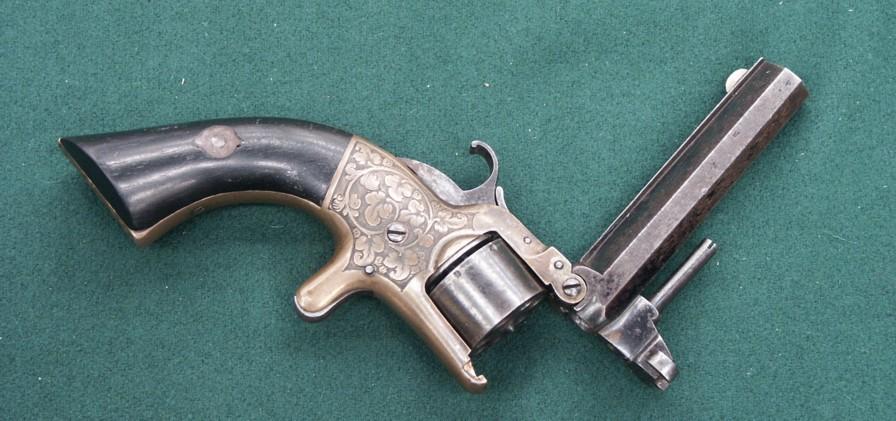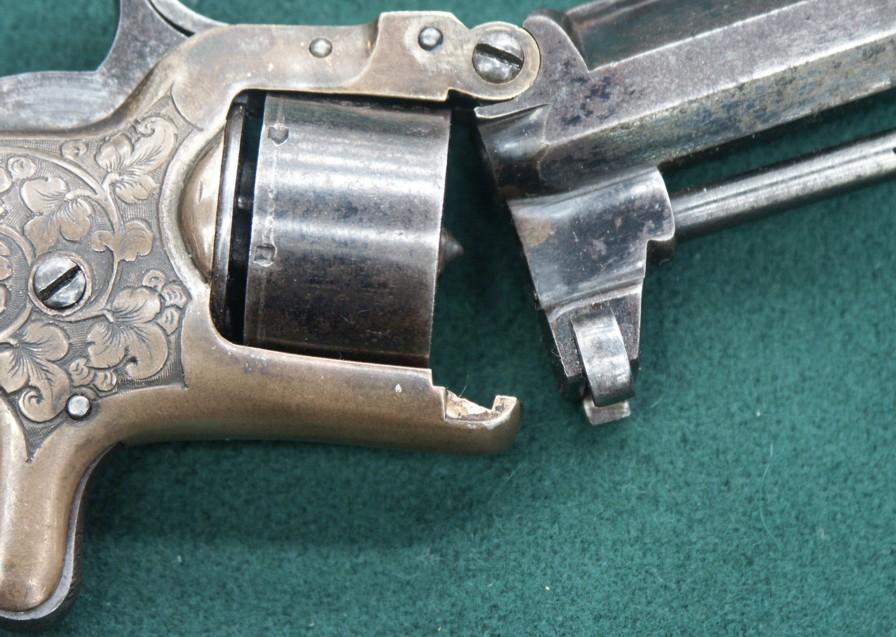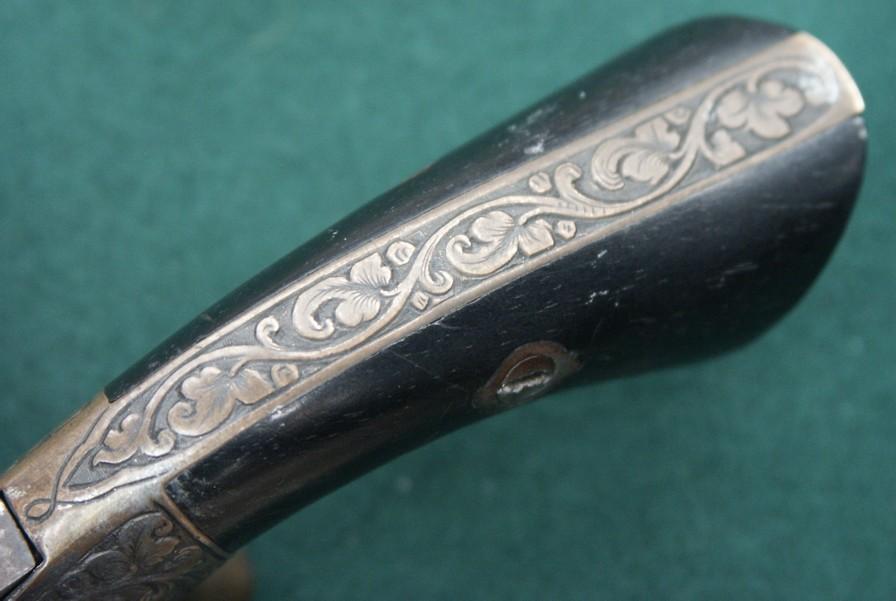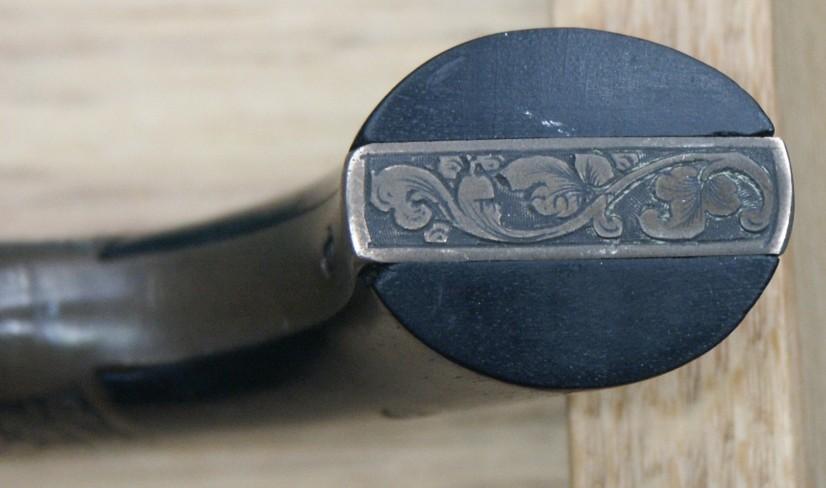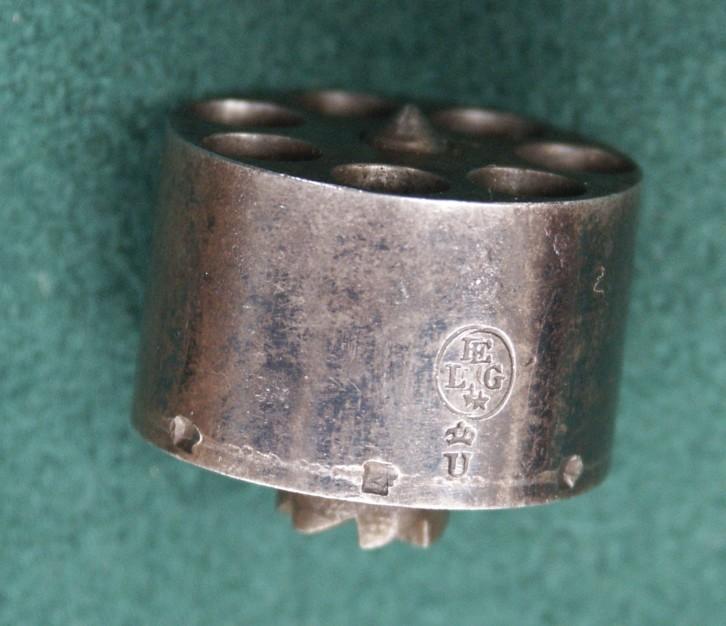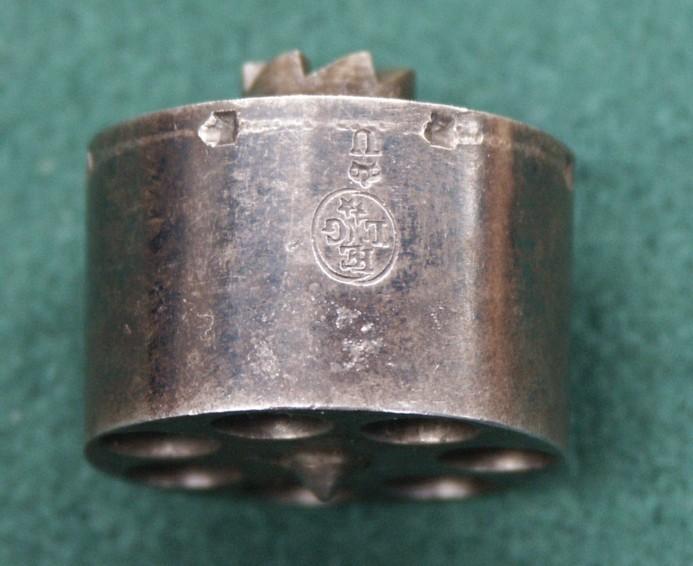 Coquilhat Aimé
The stamp AC in an lying oval is unknown to me but it could be possibly credited to COQUILHAT Aimé, gun manufacturer of weapons in LIEGE 1 rue des Augustins then in 1867 13 rue Sainte Marie .
He was registered with the Proof House from 1858 to 1866.
He is the author of three gun patents.
His company will continue under the name COCQUILHAT & Co until 1888.
GG