Some of the most beautiful work of this craftsman, and many others, are in this book "Liège Gunmakers through their Work. 1800 - 1950".
For more detail see: LIEGE GUNMAKERS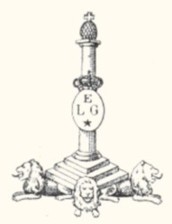 Dandoy Célestin
Here some pictures of a 30 or 32 calibre Adams revolver made by Dandoy.
CD crowned mark on the right side of frame.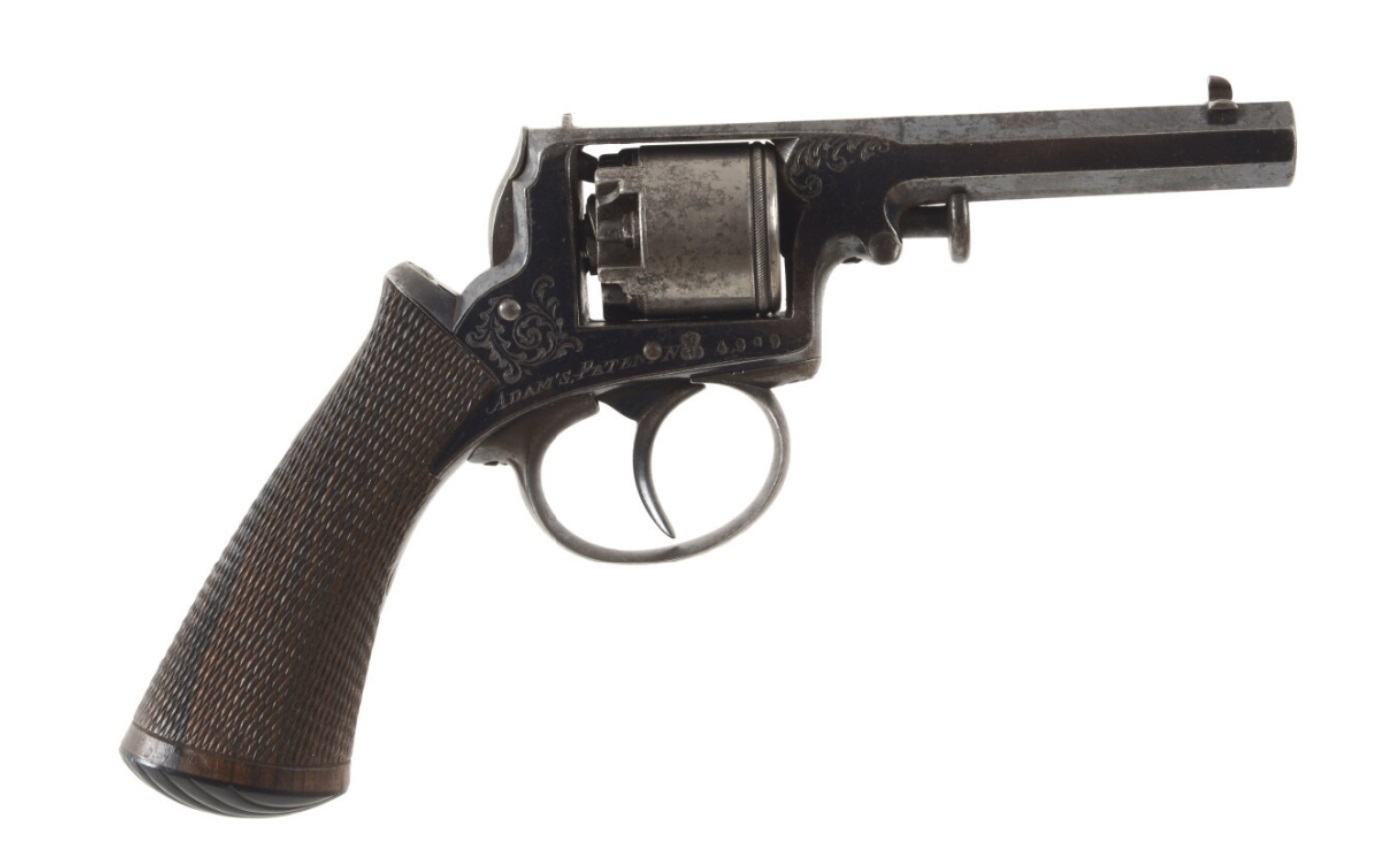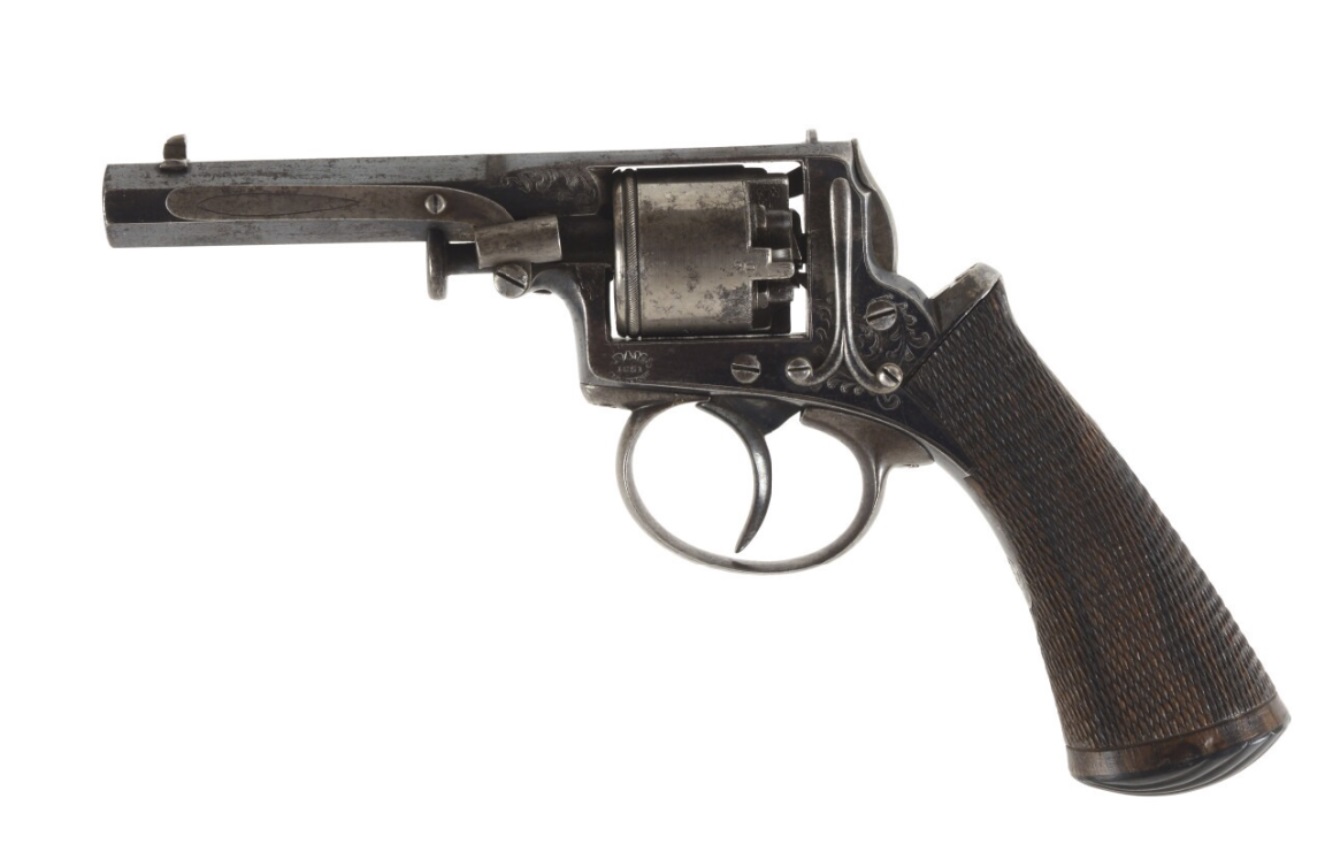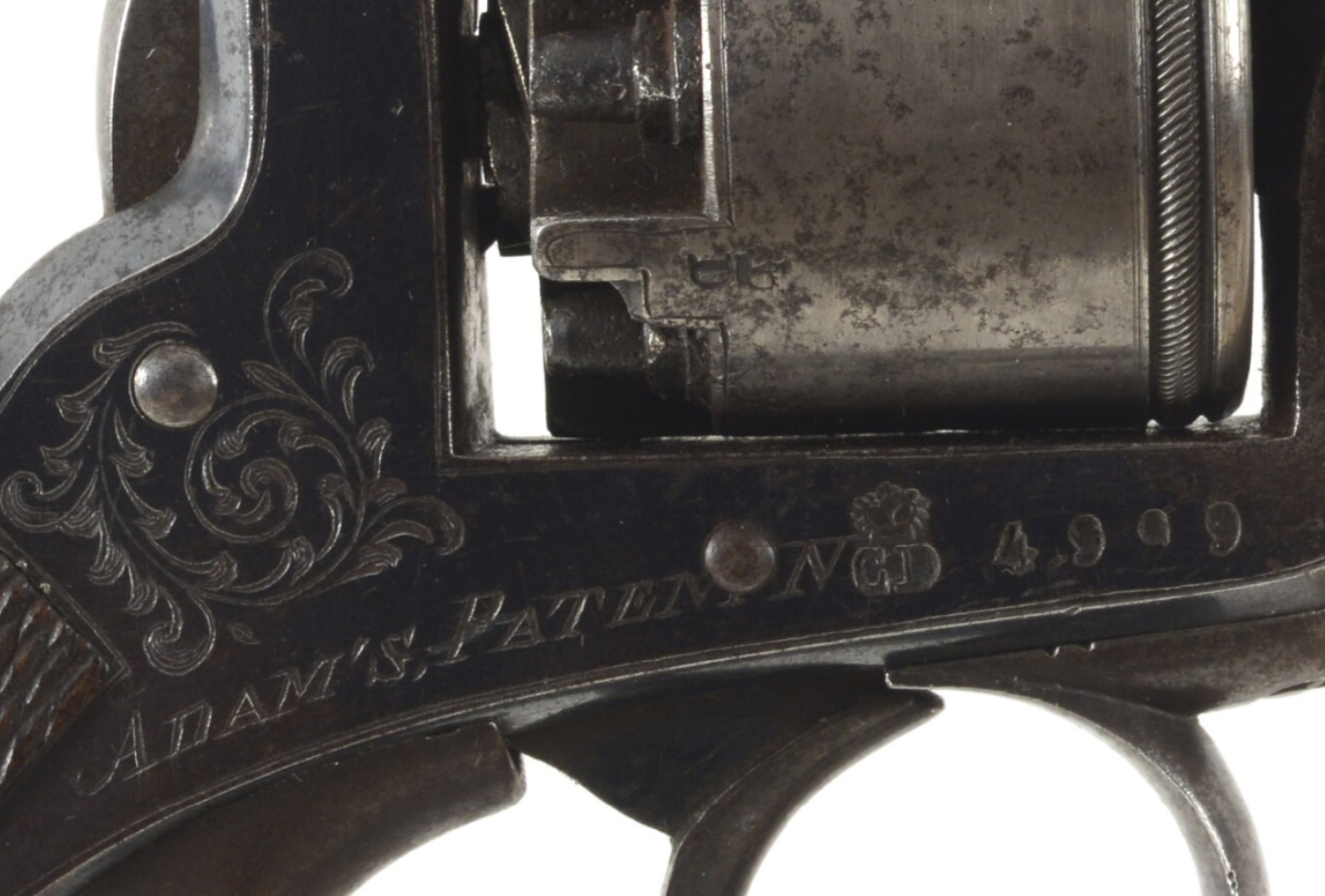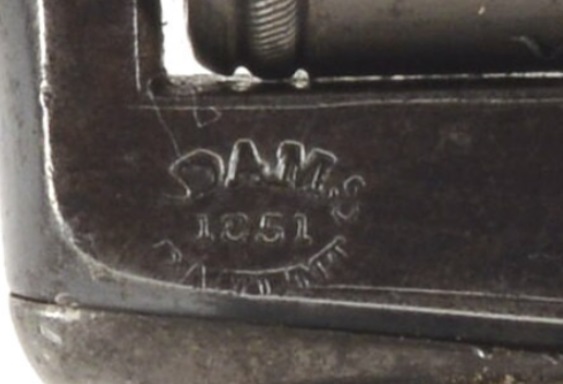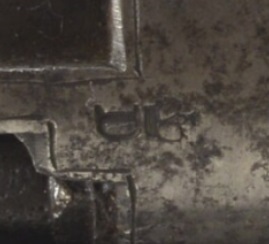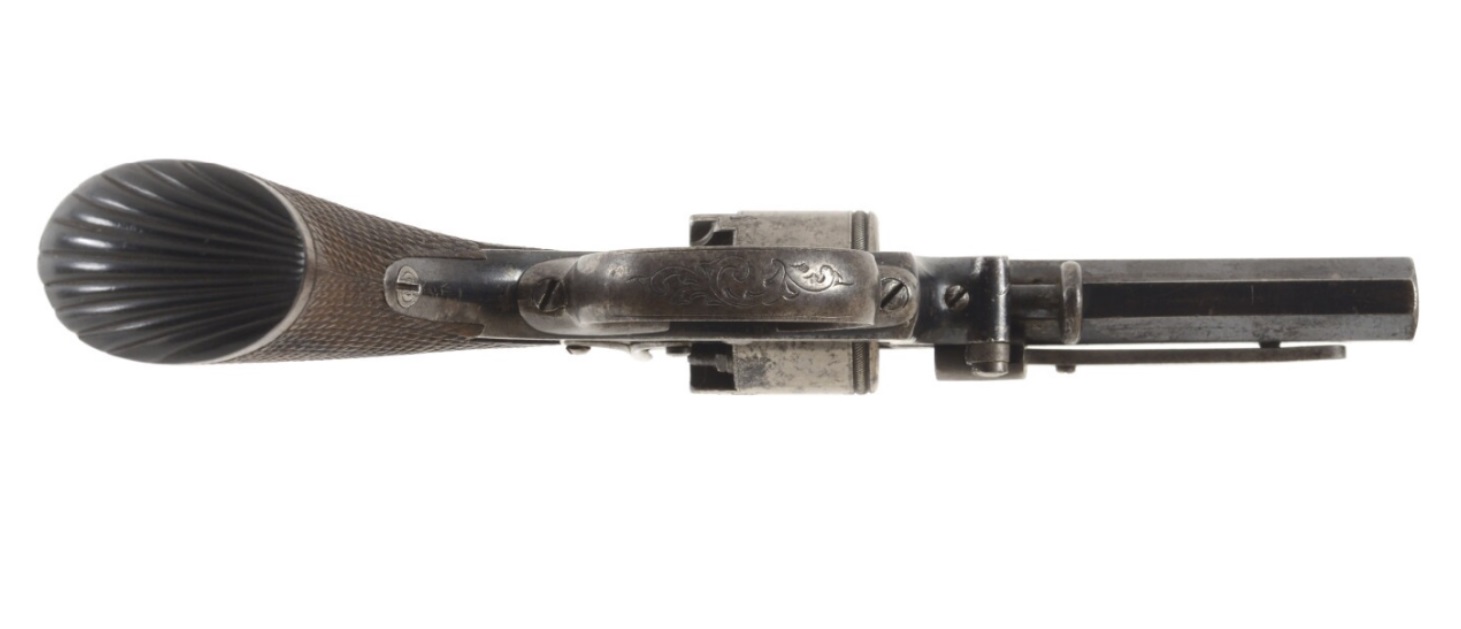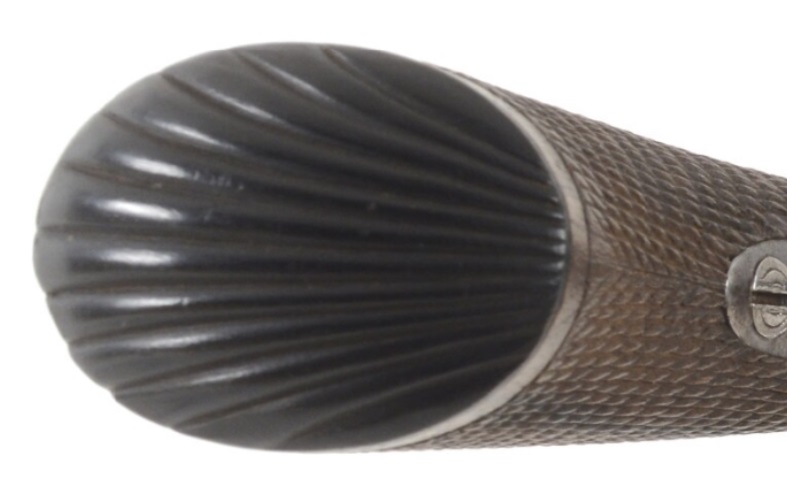 Célestin Dandoy
It is about a pistol flintlock of the type navy hollando-Belgian. According to the visible model on the site, it would be of gauge 69. The hammer is of type "swan neck".
The unrifled bore of 9 inches is maintained by a slide-in system and a screw on the handle. The mouth of the barrel is surrounded by a brass end.
The lock is fixed by a counter-lock and only two screws.
The handle in walnut ends in a brass cap and a holding ring.
The weapon carries several marks, namely:
ELG and star with 5 forms in a vertical oval: it is about the punch of final acceptance, of use of 1818 to 1893.
Come two identifiable markings because worn:
a) First is round with inside two cross tools (?) and the letters C & D on both sides. It could, I think, to act of the trademark of DANDOY Célestin (life of 1807 to 1870) manufacturer of weapons and alderman of Liège. It would have taken part in the creation of Manufacture Liégeoise d'armes à feu (Manufactory of Liège firearms) in 1866 and would have been the first director.
b) I unfortunately could not identify the second marking in hollow bottom which is illegible.
Appendix: a page of a catalogue DANDOY presenting flintlocks.
GG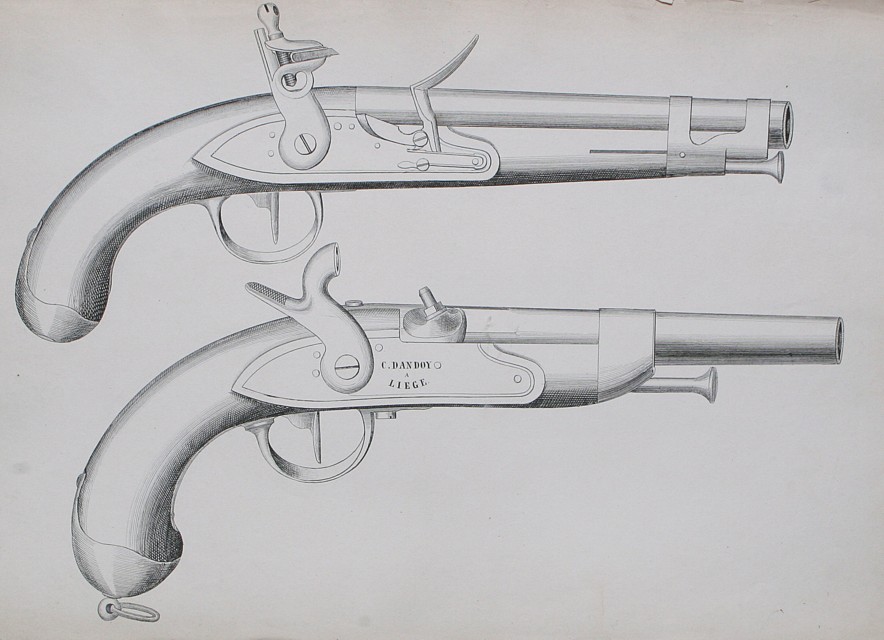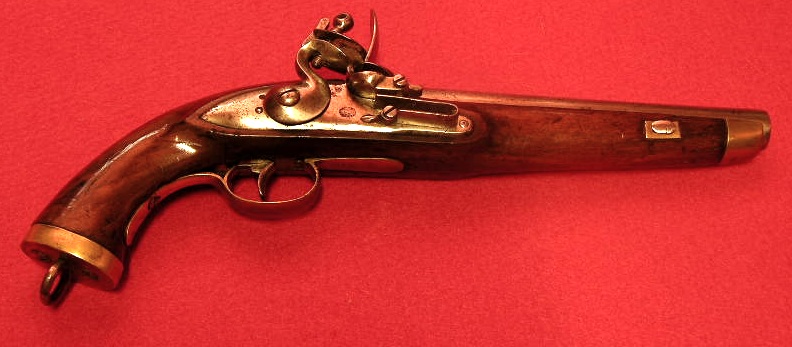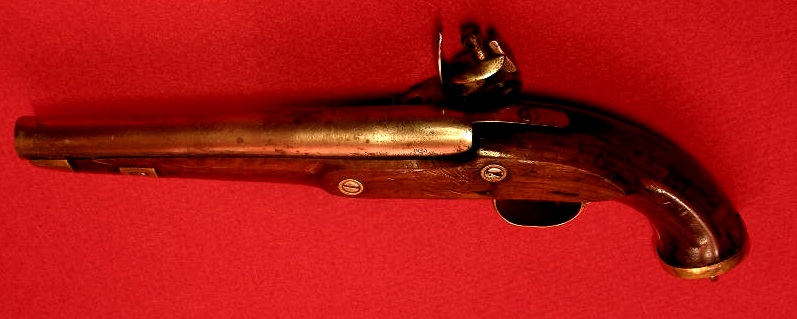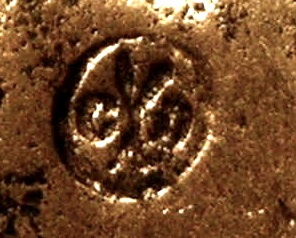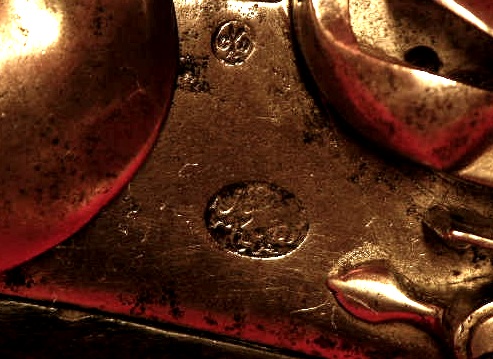 Dandoy C.
Since 1851 Charles DANDOY works in partnership with arms manufacturers MAILLARD and LUCQ to import revolvers ADAMS. It manufactures then this weapon under licence and with the copies also under licence of the revolver BEAUMONT-ADAMS. This arms with solid construction carries the mark CD of the arms manufacturer. He is registered with the bench of test of Liège of 1846 to 1865 then of 1865 to 1867 pennies the denomination C DANDOY & Co.
About 1866, DANDOY meets celebrates it colonel Le MAT which seeks a manufacturer for his not less famous revolver.
Become Director of "MANUFACTURE LIEGEOISE D'ARMES A FEU" Rue du Vertbois, 54 in LIEGE, DANDOY re-examines the architecture of the weapon and simplifies singularly it.
GG