Some of the most beautiful work of this craftsman, and many others, are in this book "Liège Gunmakers through their Work. 1800 - 1950".
For more detail see: LIEGE GUNMAKERS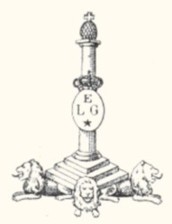 De L'Espee Aumond
Revolver with central percussion and box frame. The originality of this weapon lies in the grooved rod!! This one is described better in the patent y related and which is joined to present (Patent 039.172 of the 24.03.1876 deposited by AUMOND G.L.).
Without being completely certain, I think that sir AUMOND would be of French nationality. It is not anywhere question in this patent of one of De L'ESPEE, and this in spite of the fact that the weapon is marked INVENTION DE L'ESPEE AUMOND BREVETE (PATENTS)!
The weapon carries the lawful punches of the proofhouse of LIEGE, that is to say:
ELG* in a vertical oval: final acceptance of 1846 to 1893.
K *: countermark of the controller post 1877.
GG
Photos Littlegun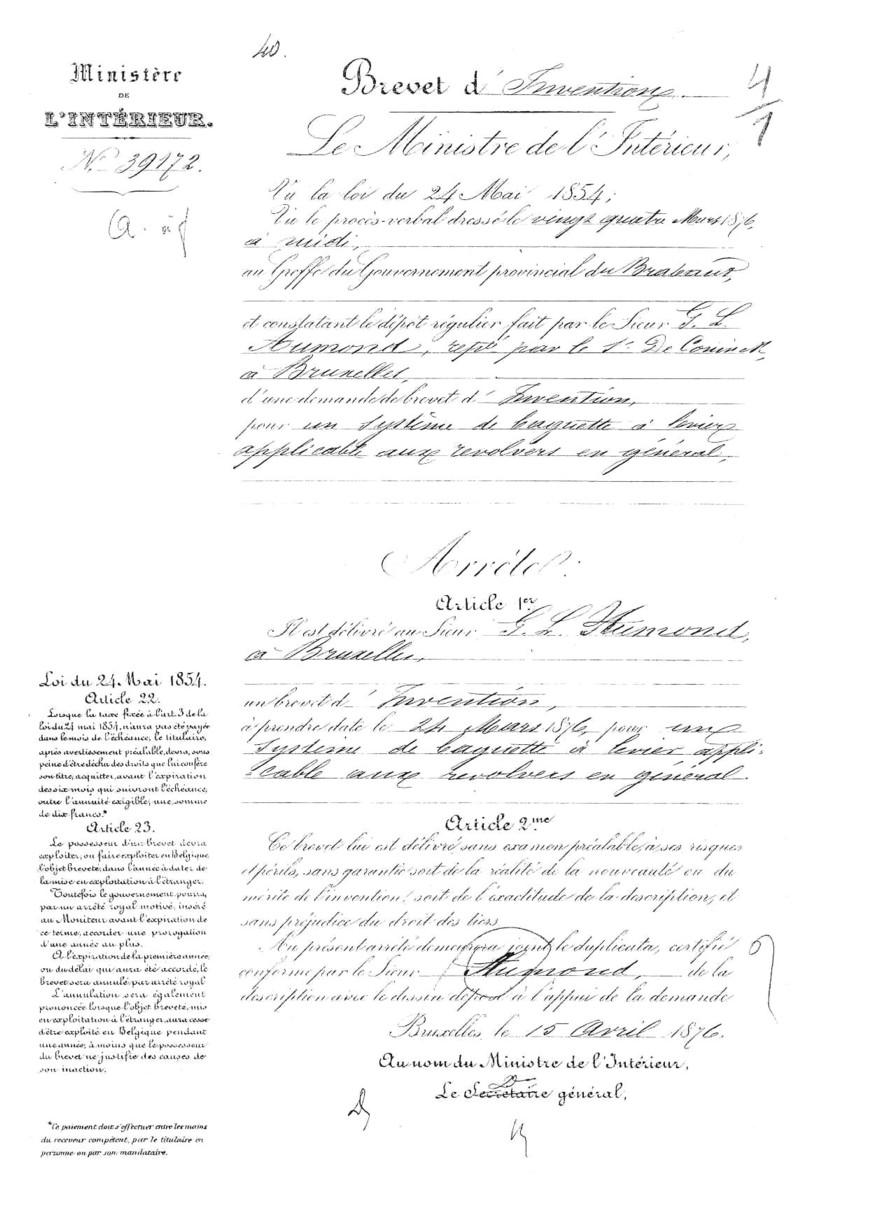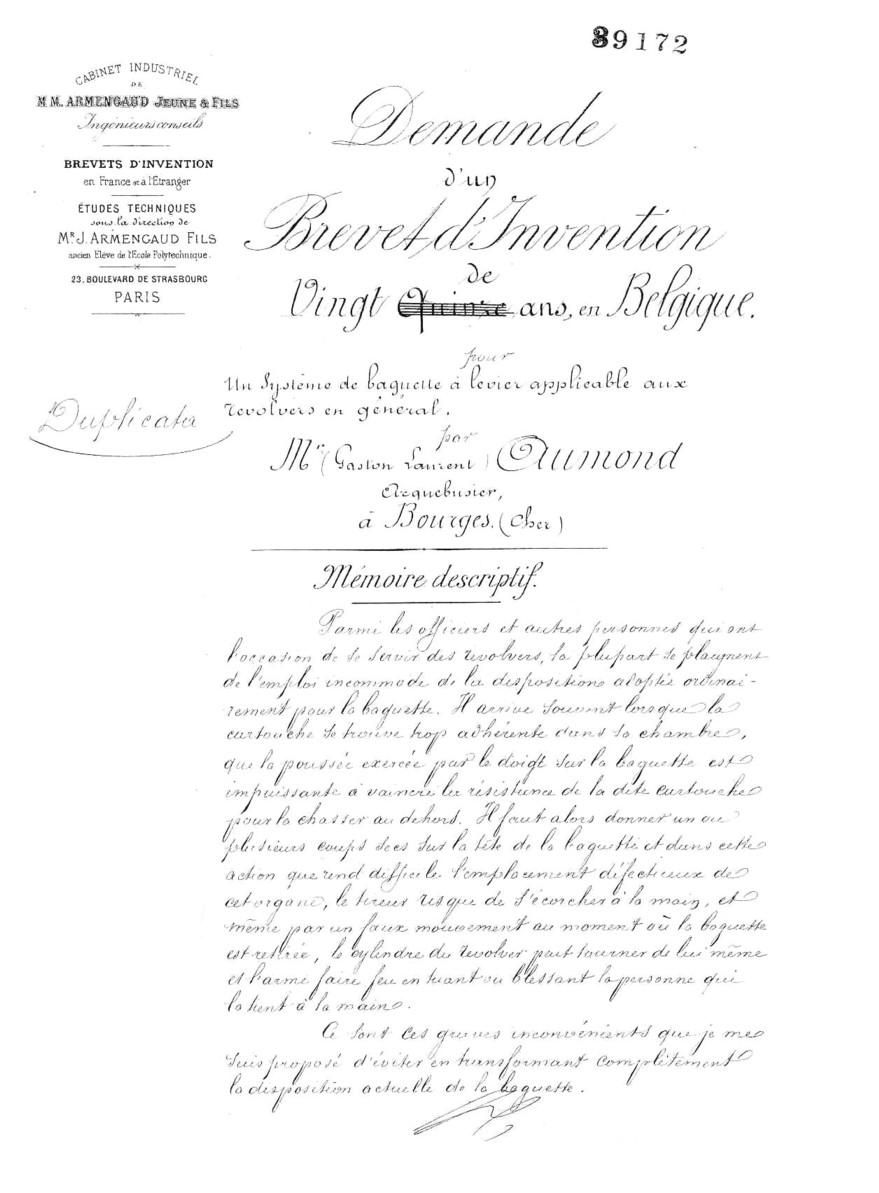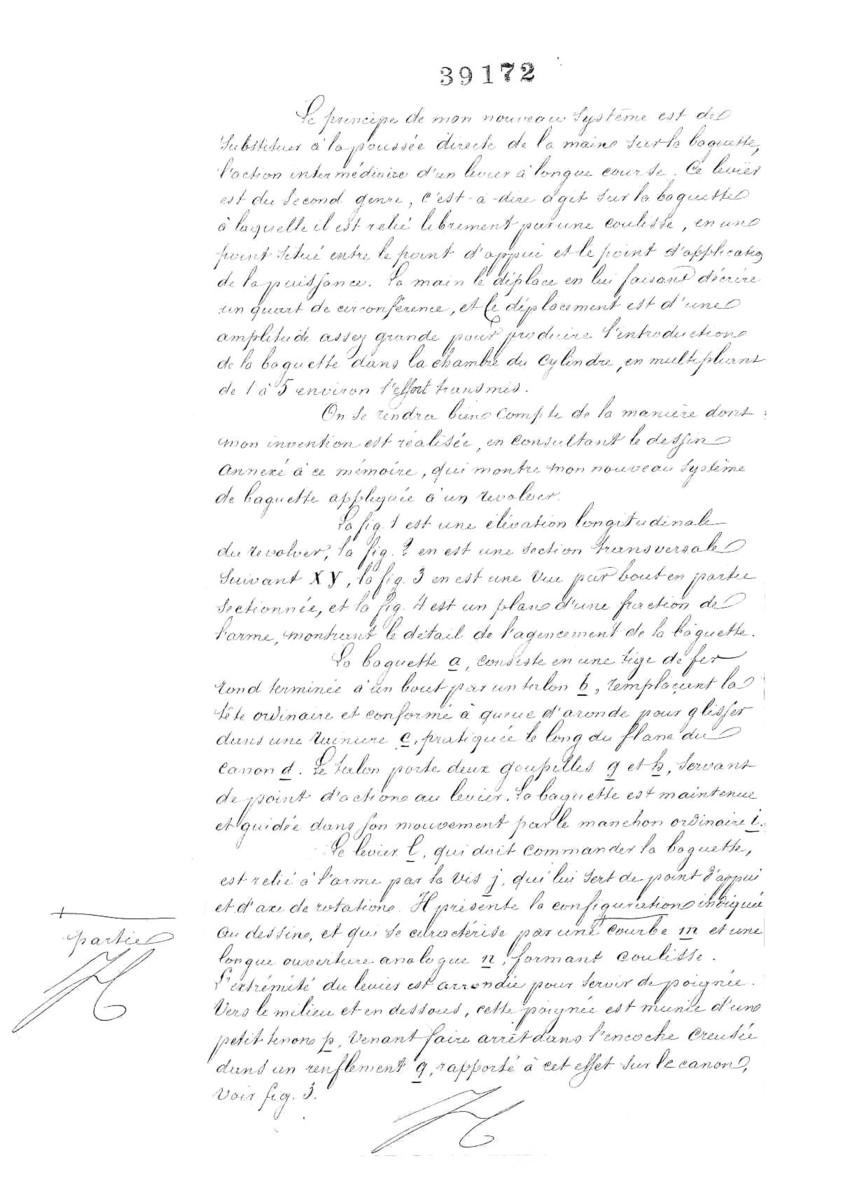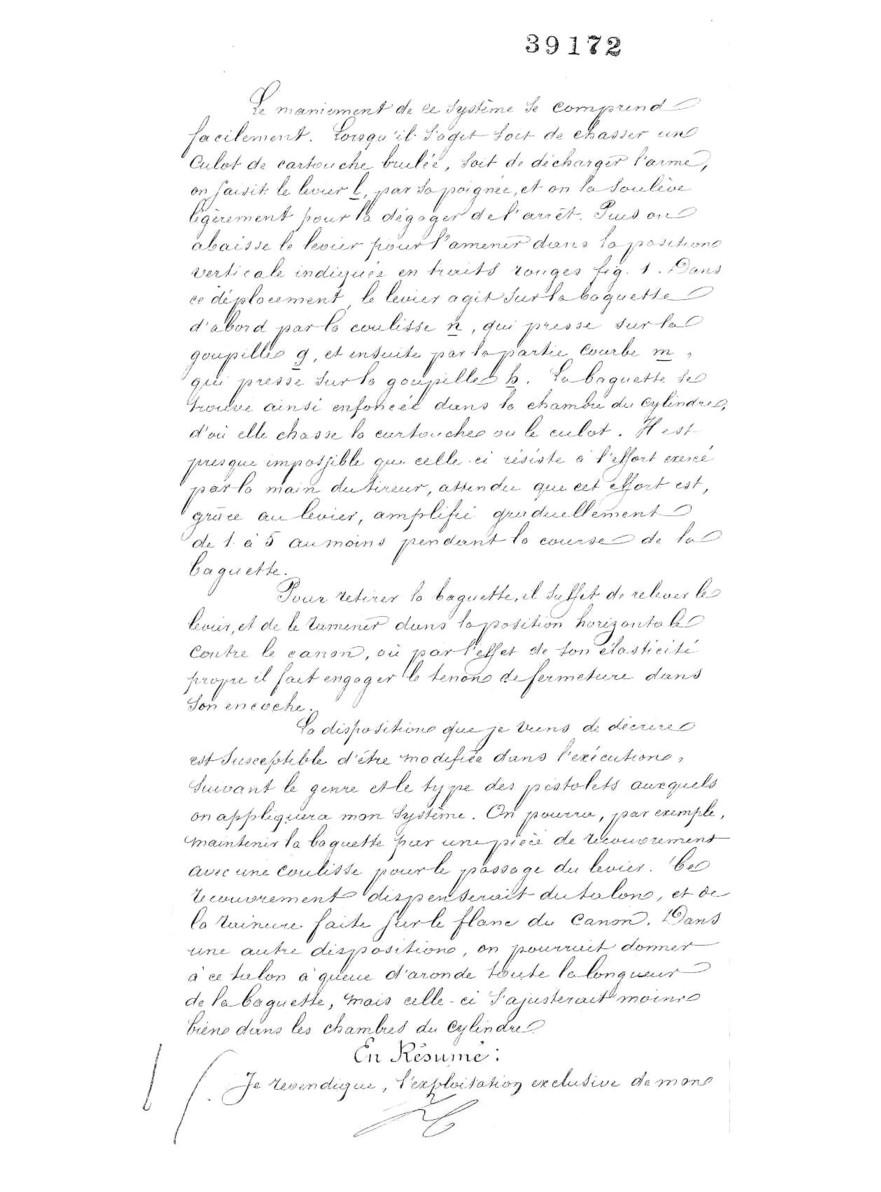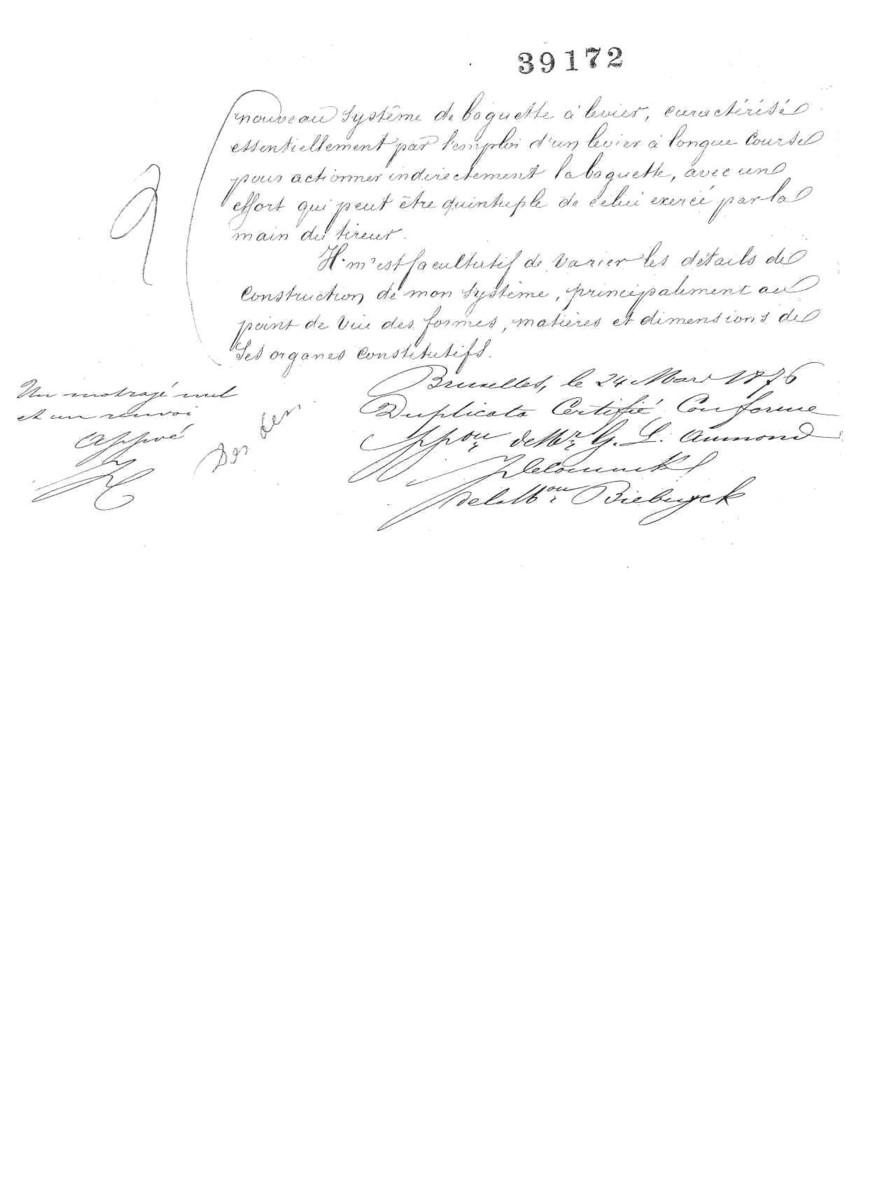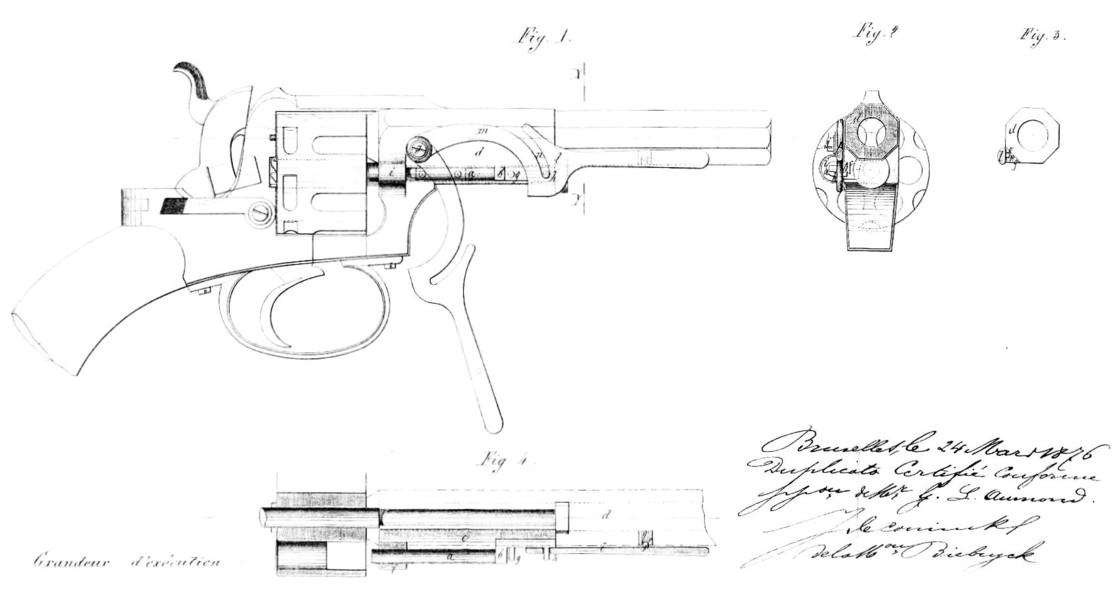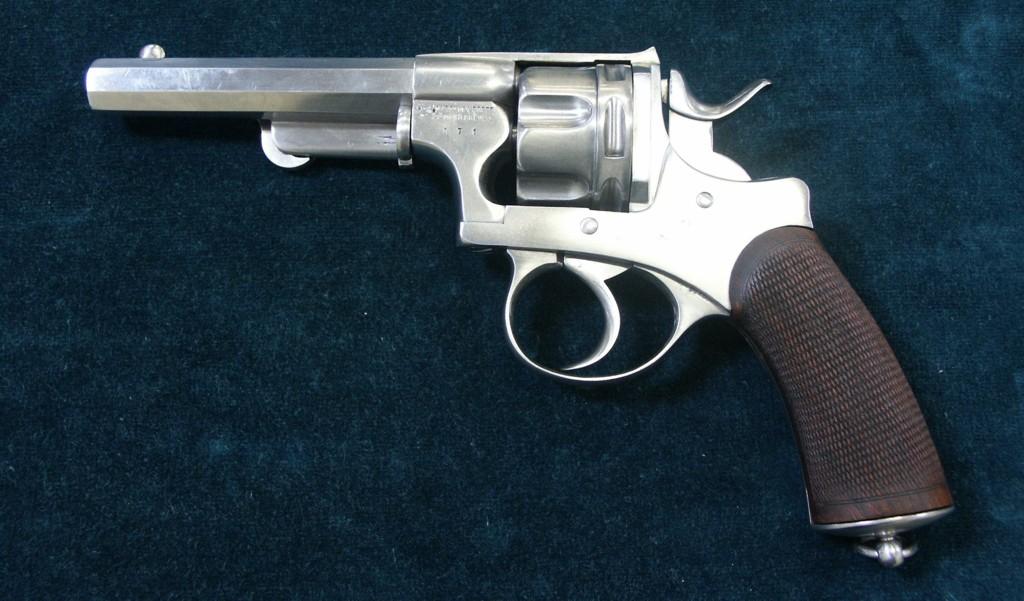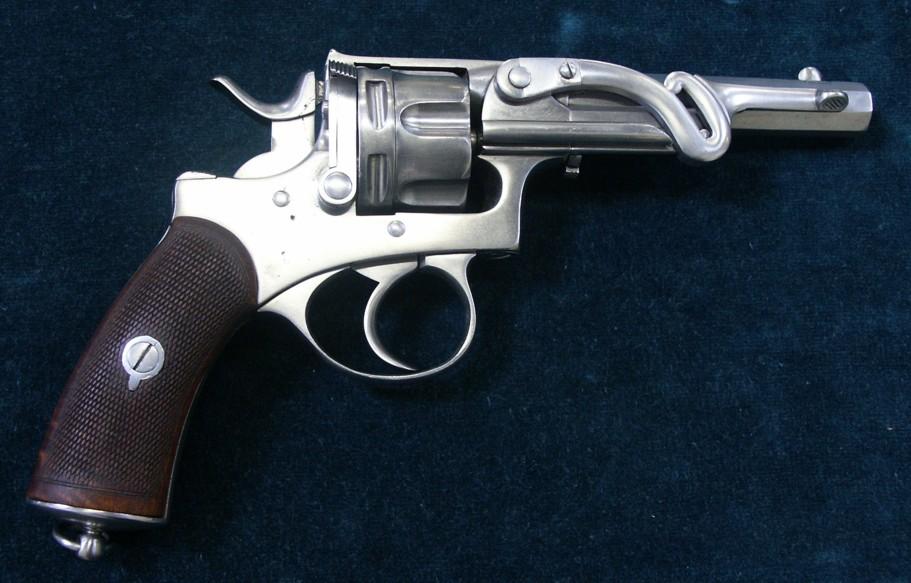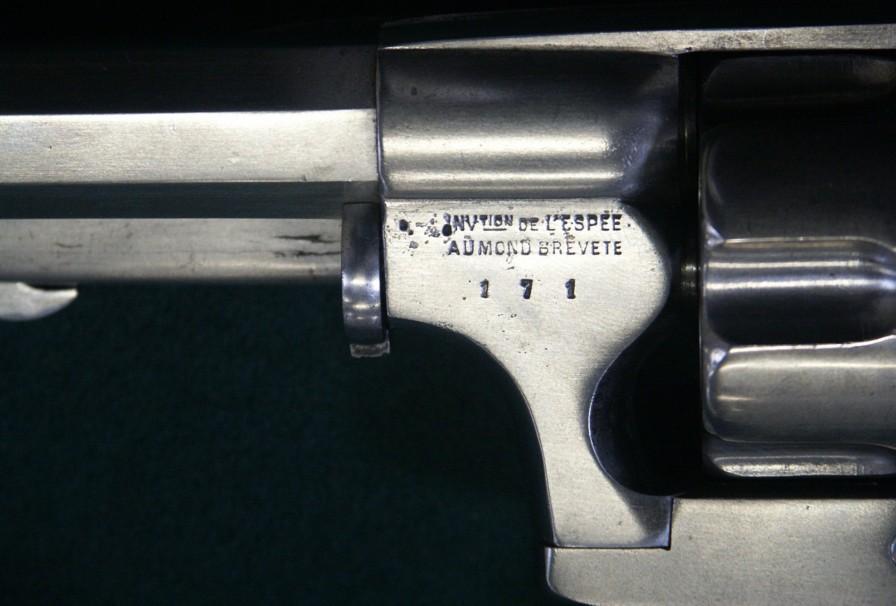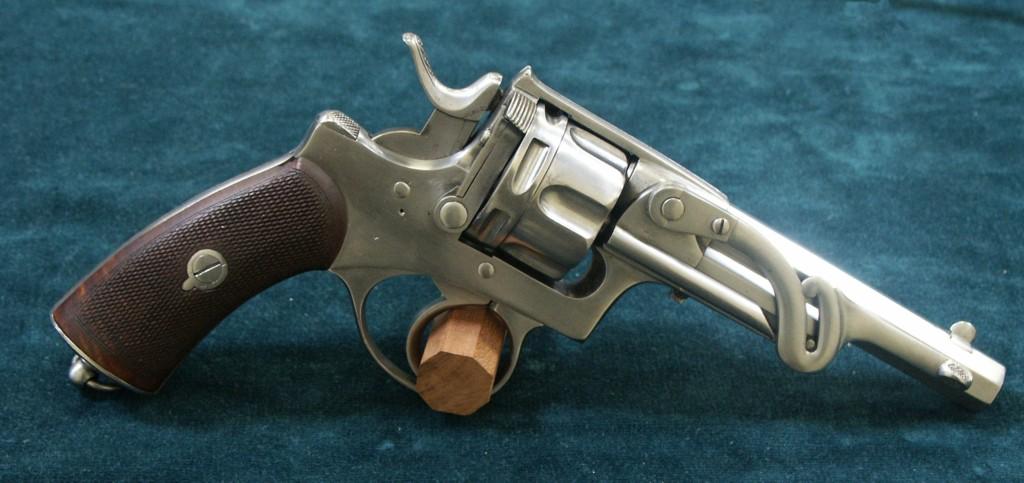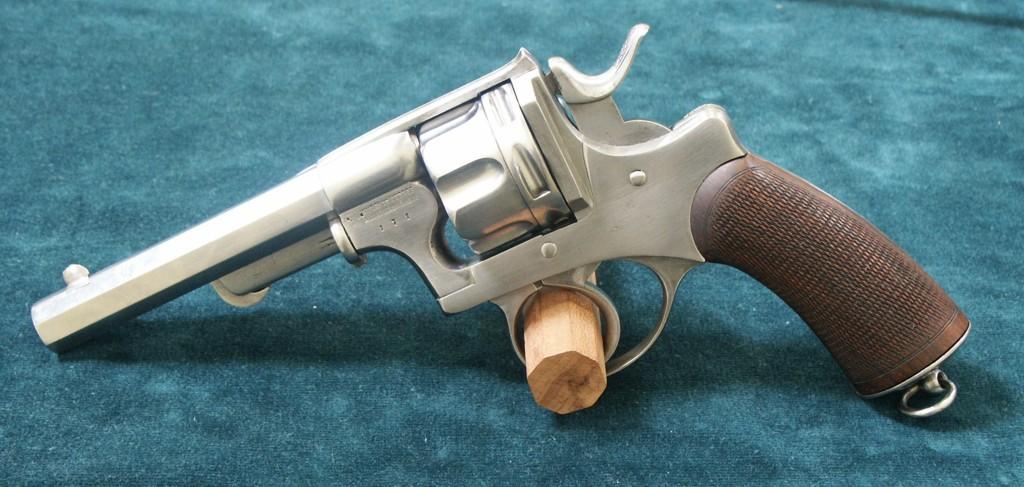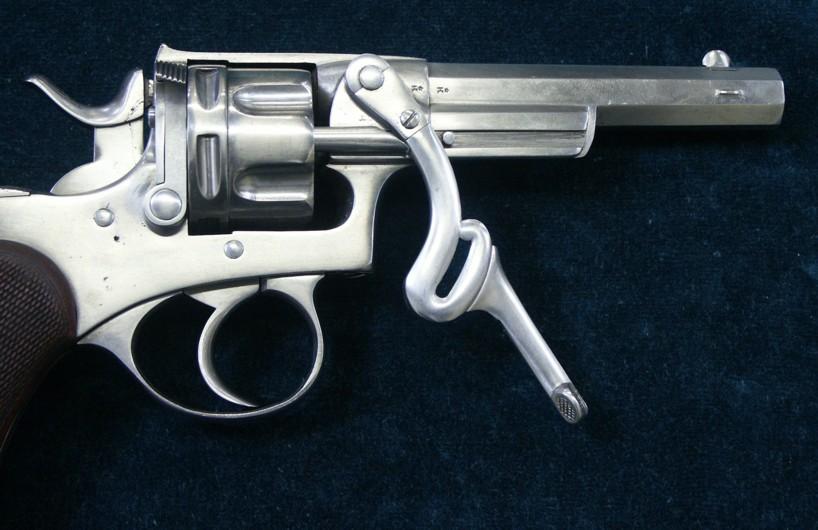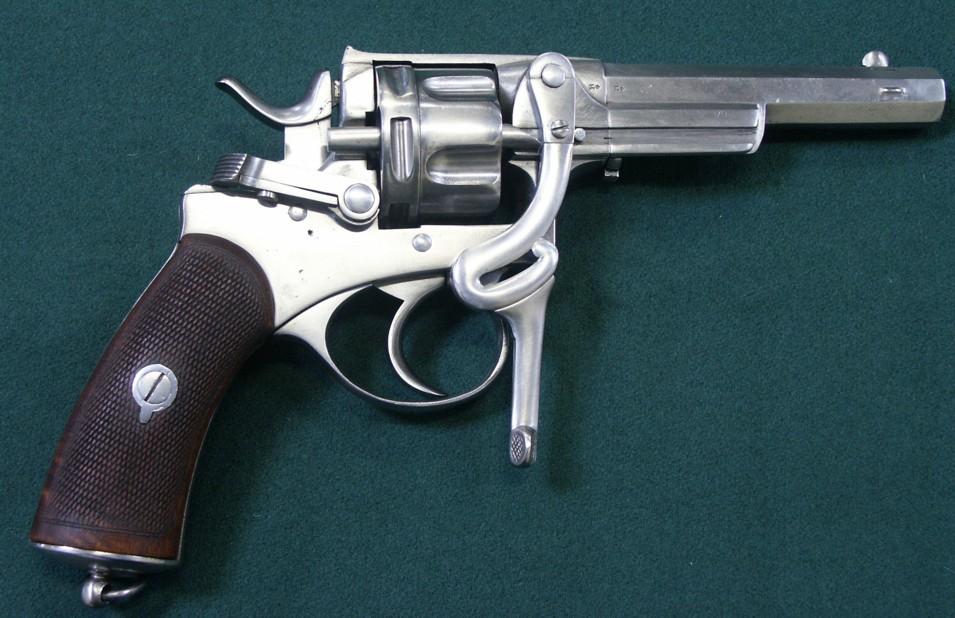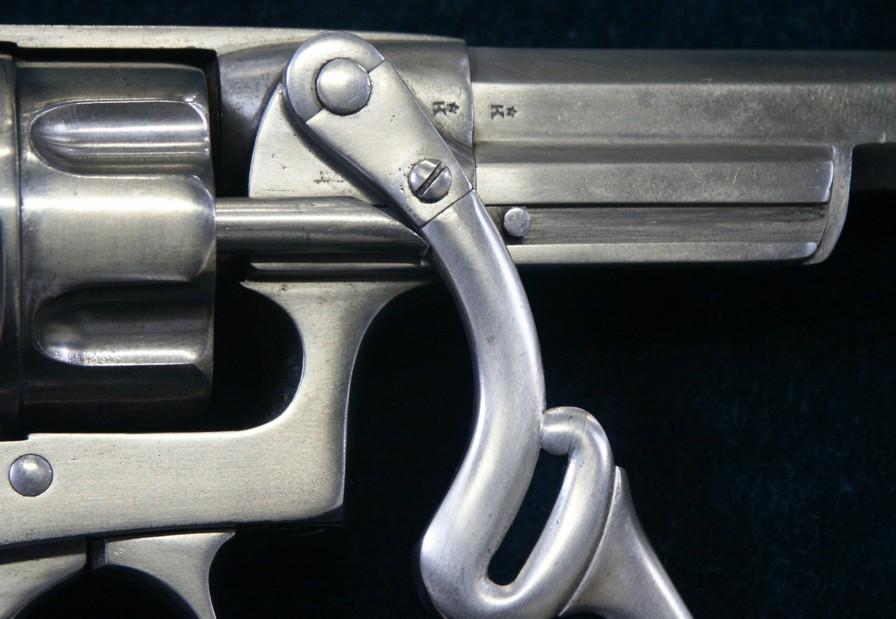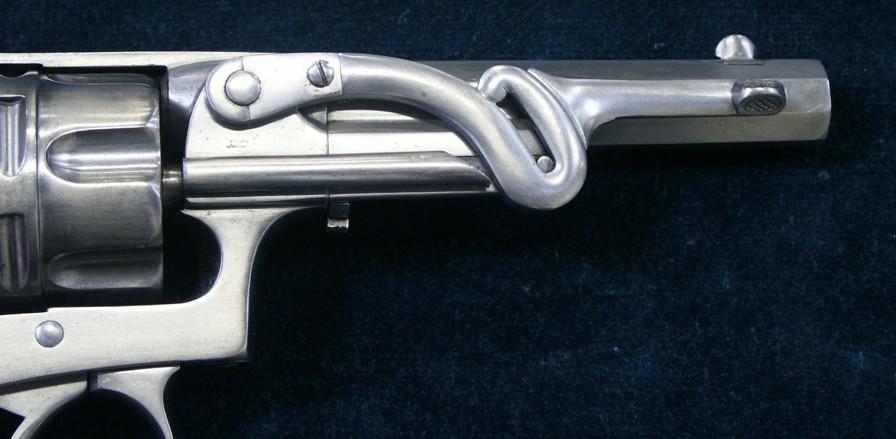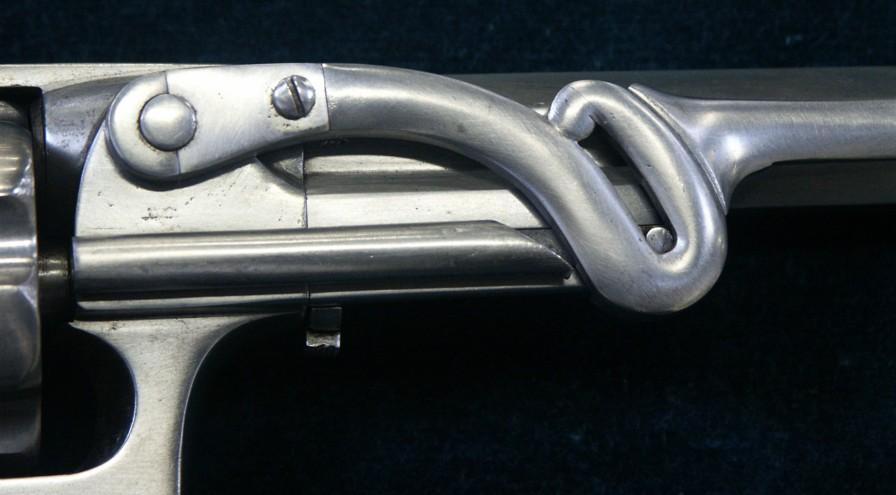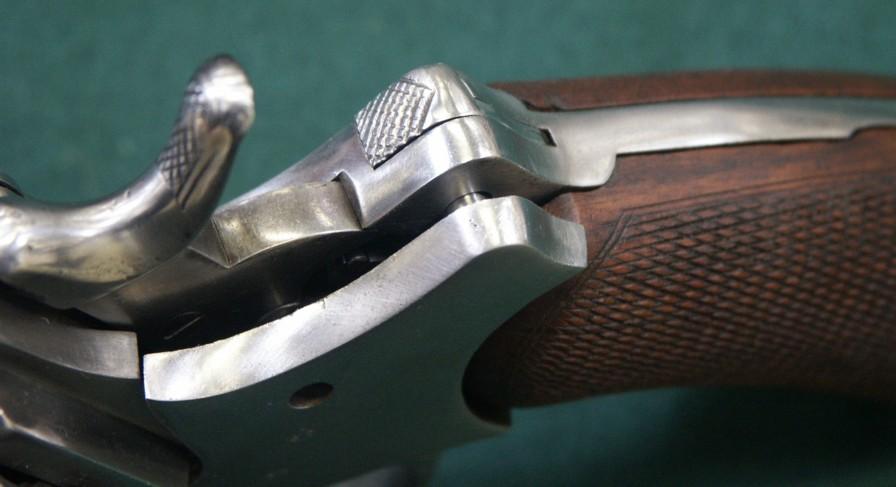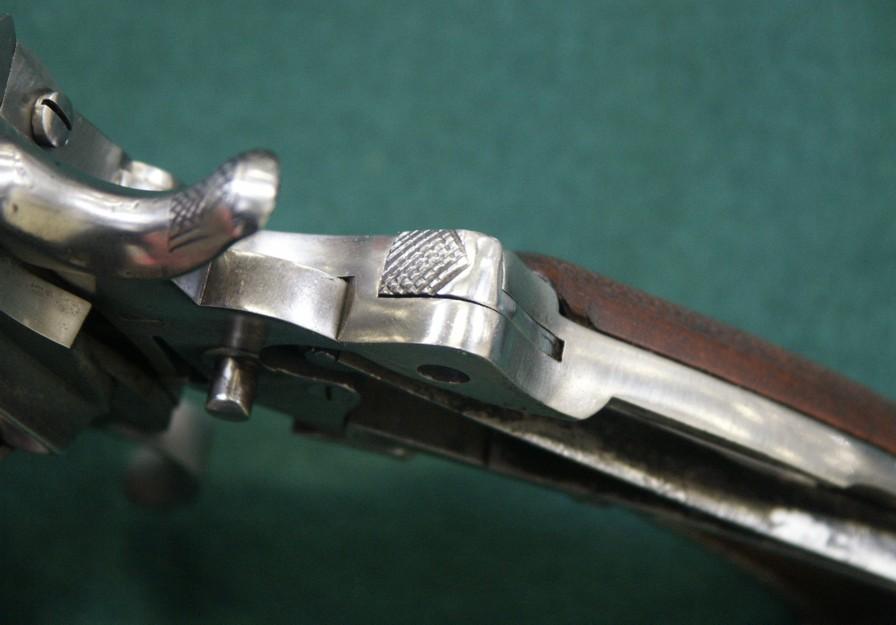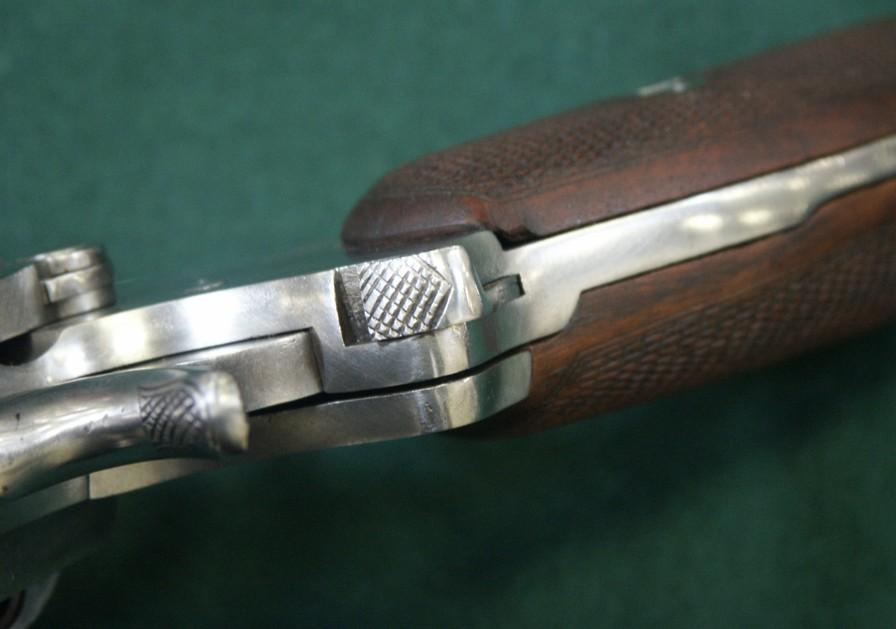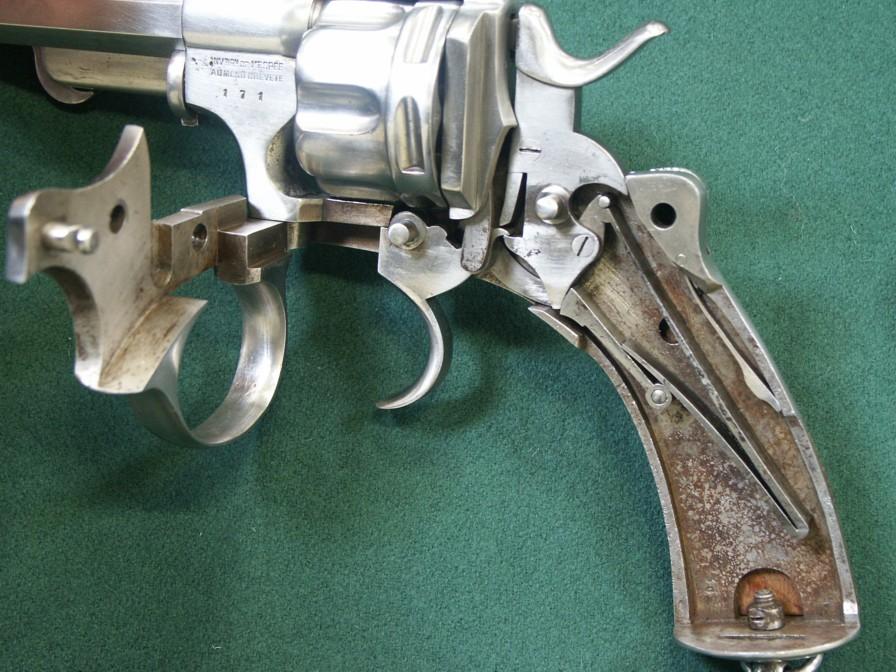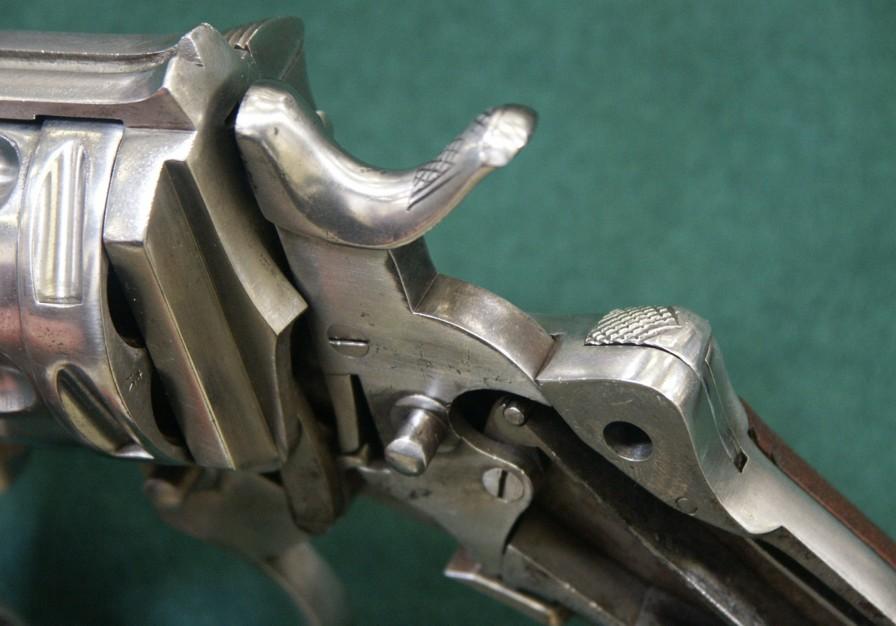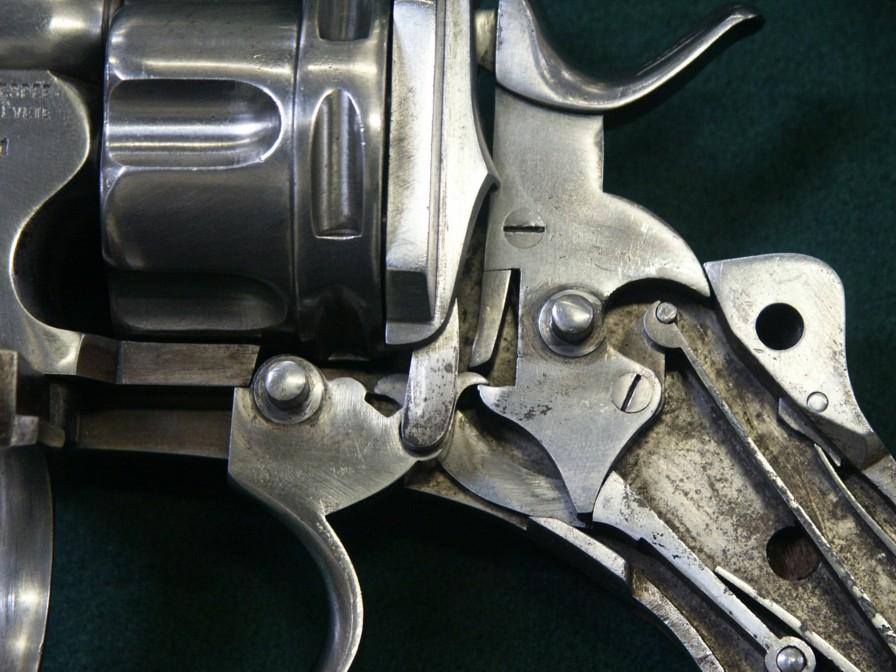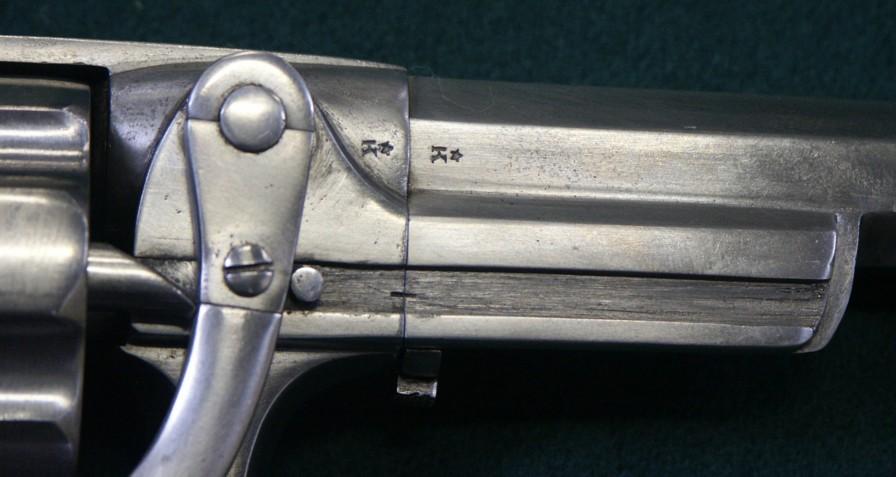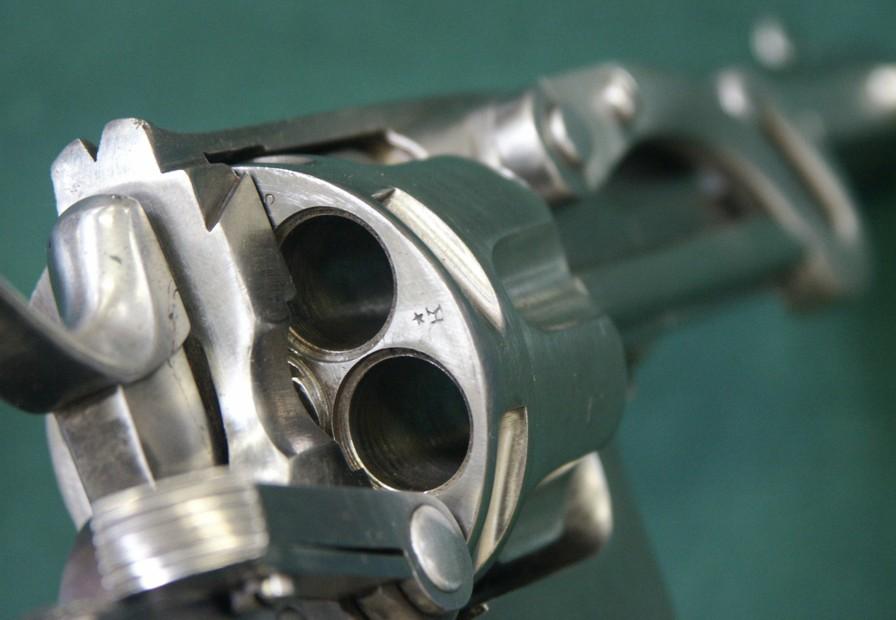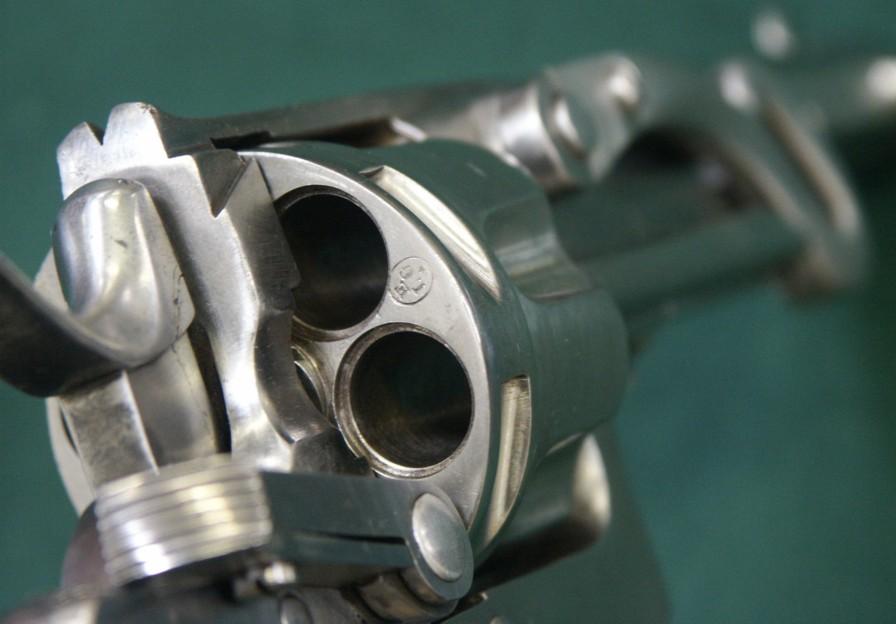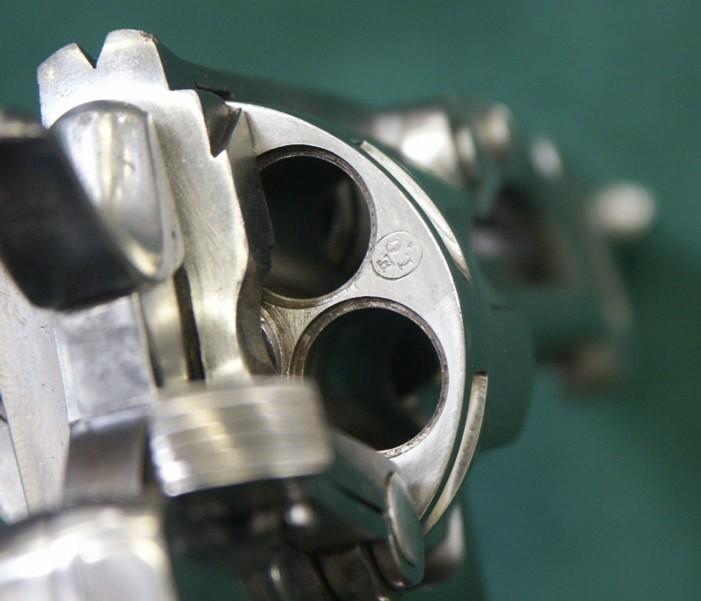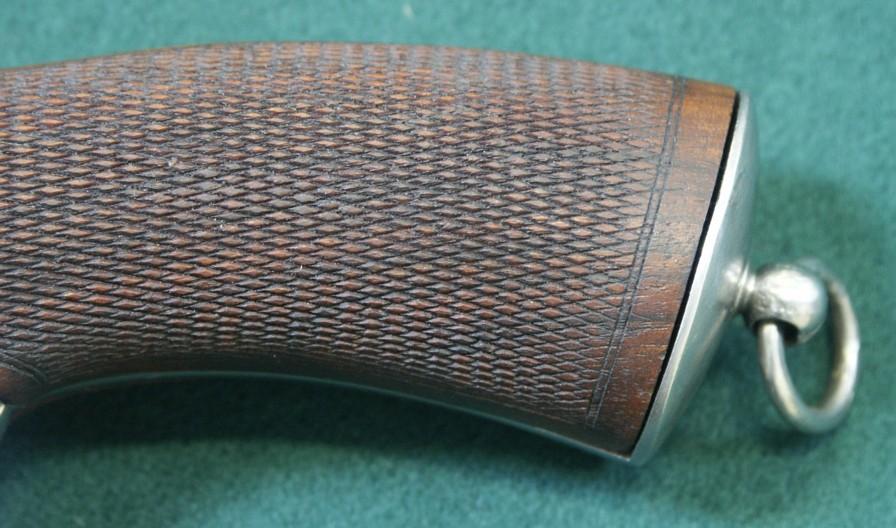 De L'Espée - Aumond
Revolver with closed frame, central percussion and automatic extractor. Its pace elegant though a little is grooved. Its lines point out those of revolver FAGNUS-MAQUAIRE.
The lever of the rod of ejection is placed at rest, in the prolongation of the barrel and is visible only of right side.
The access to the mechanism is simple, it is enough to press on the pawl above it busc to free the plate and to make it swivel forwards.
A screw placed at the base of the console acts as axis of pivot.
The left plate of removed handle the mechanism is perfectly accessible.
This mechanism is of type WARNANT to rebounding hammer.
The hammer carries a fixed striker.
The axes of the mechanism are crossing.
The plates in wood (walnut tree?) are finely squared. The handle ends in a metal cap, a screw-pivot with ring of suspension.
The barrel with eight sides is screwed and the bodies of aiming are limited to a fixed rise milled in the carcass and of a handlebar assembled on dovetail.
The cylinder is locked on the console by a pawl.
This weapon was generally of calibre 12 mm.
Punches
The weapon carries the punches of the proofhouse of Liege, namely:
ELG on star in a vertical oval: final acceptance, of use of 1846 to 1893.
M spangled: countermark of the controller post 1877.
Period of manufacture: between 1877 and 1893.
Markings
INVtion DE L'ESPEE-AUMOND BREVETE: A Belgian patent of April 15, 1876 is allotted to AUMOND Gaston Laurent declaring harquebusier in BOURGES (F). He was born in Vallognes (Manche) on January 19, 1840 and lived street of the Four Pillars in Bourges. Impossible to determine the bond linking AUMOND with ESPEE?
DC or GG on a plate: they are probably initial the assembler with wood - manufacturer plates.
GG