Some of the most beautiful work of this craftsman, and many others, are in this book "Liège Gunmakers through their Work. 1800 - 1950".
For more detail see: LIEGE GUNMAKERS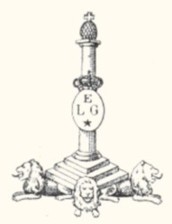 DEFOURNY Antoine Joseph.
Fabricant d'armes.
Rue Petite Voie Herstal (1894).
Rue Nicolas Defrêcheux, 31 Herstal (1900).
Rue Champs de Foxhalle Herstal (1902).
Rue de Jupille, 291 Bressoux (1905).
Rue Nicolas Defrêcheux, 129 Herstal (1909-1911).
Rue Nicolas Defrêcheux, 81 Herstal (1913-1933) (Ann.1924).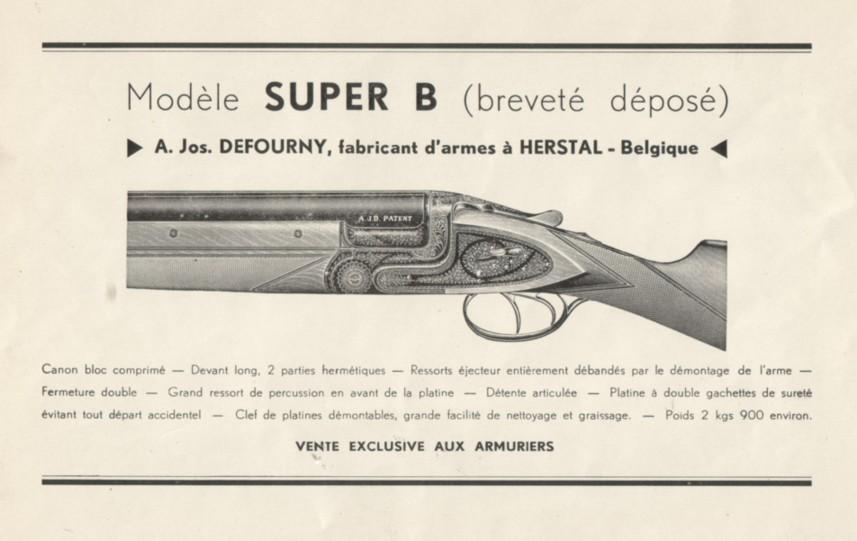 A. J. DEFOURNY
Beautiful double shotgun juxtaposed smooth, gauges 12, locks ahead hammerless, key top, safety on the tail of breech, stick English. English engraving.
Punches
They are the punches of the proof house of Liège, detailed as follows:
Spangled ELG in a crowned oval: acceptance - 1893/1968
PV surmounted of a stylized lion: test with the powder without smoke - 1898/1968
Peron: inspection - 1853/our days.
12-70 in large C: gauge nominal and length of the casing - 1924/our days
1K244: weight of the gun - 1924 at our days
V stylized: yearly letter of 1953.
12312: job number
Marks
A.J. DEFOURNY manufacturer Herstal Belgium: without comment. Already evoked on the site.
A.J.P. Patend: mark of this manufacturer.
Medal: mark DEFOURNY.
AKAH: this mark does not evoke anything for me.
GG
I noticed on your site, when I was looking for info on A J Defourny, that you mentioned a mark----AKAH and suggested that it meant nothing to you.
This is the mark of Alfred Kahn of Germany.
He was an importer and seller of high grade guns as well as fine guns made in Germany.
This was the mark of his company. The mark on the Belgian gun that is pictured from our friend Geno is his mark. It must be that the gun was wholesaled by Defourny to Kahn and sold retail in Germany.
Hope this is helpful.
Best to you,
John Mann in New Hampshire, USA
Many thanks to "LUXARM - BRASSCHAAT" for the pictures
Photos Alantrigger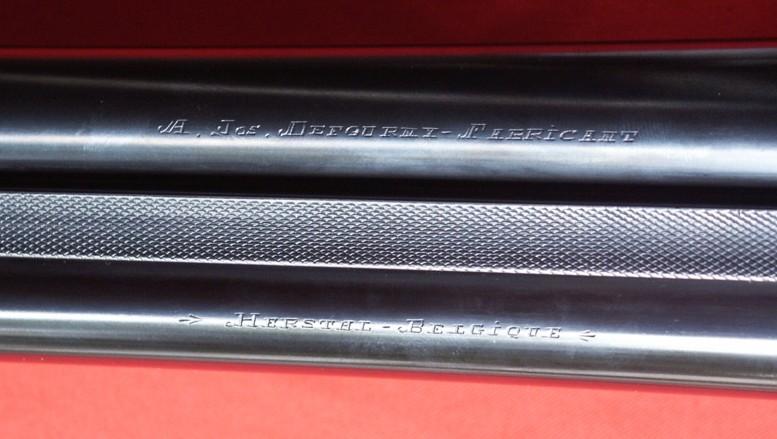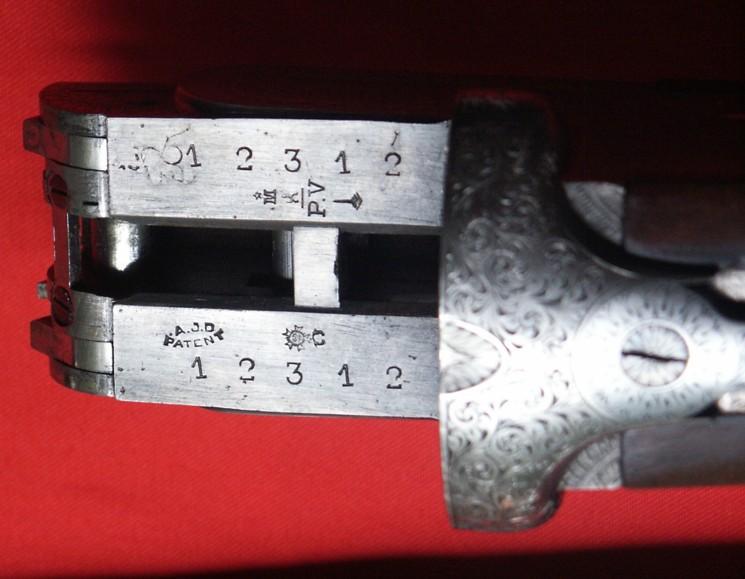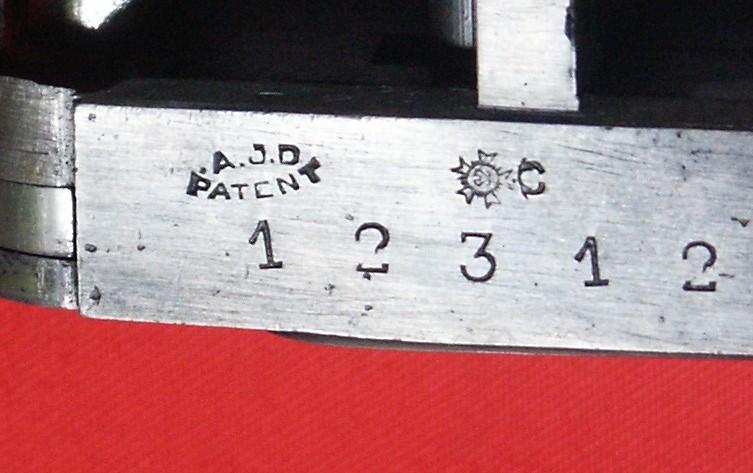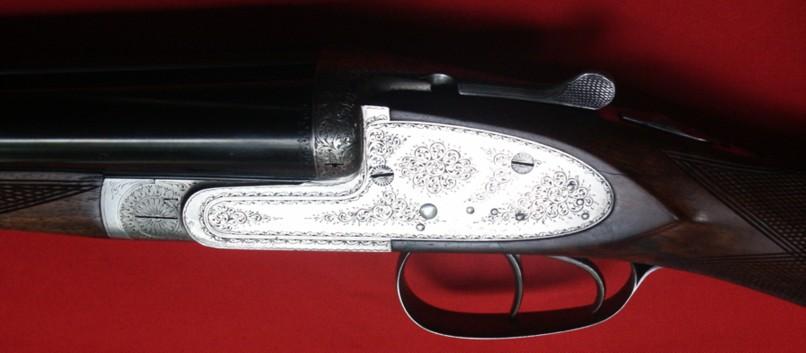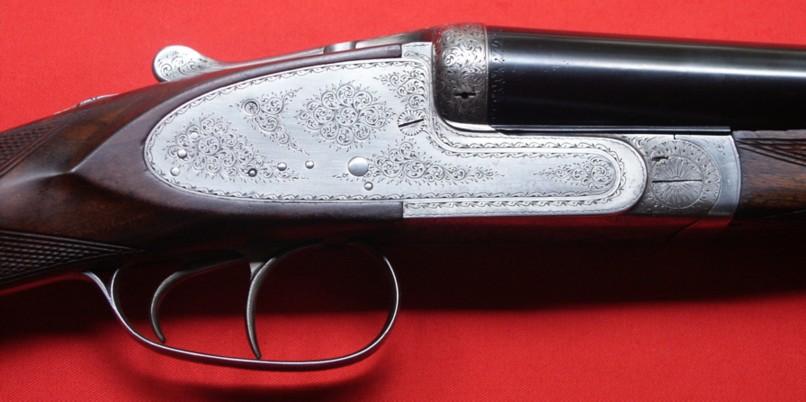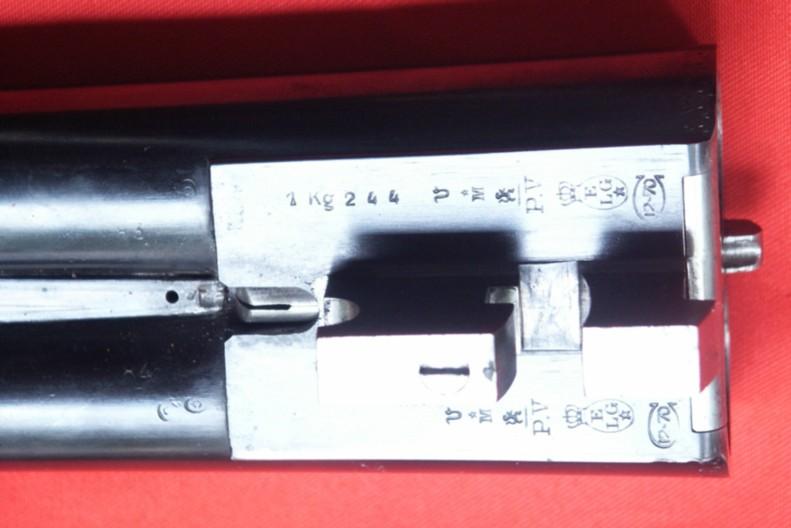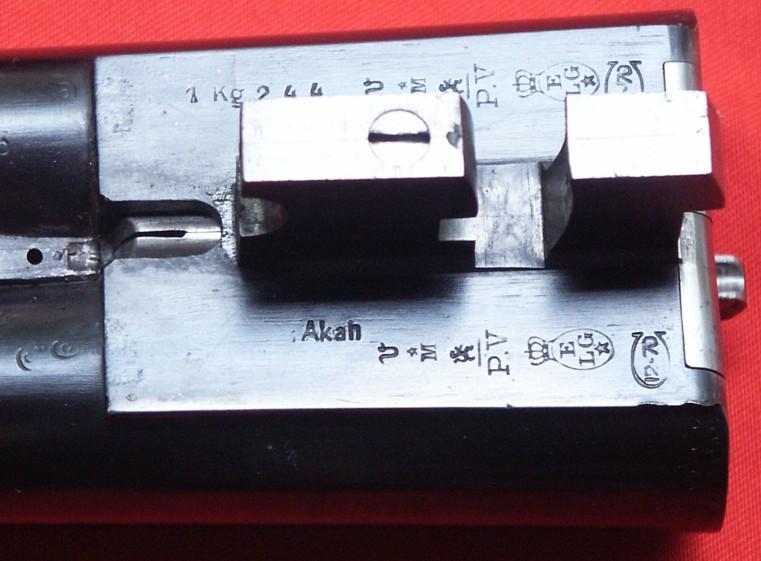 Another hunting riffle Defourny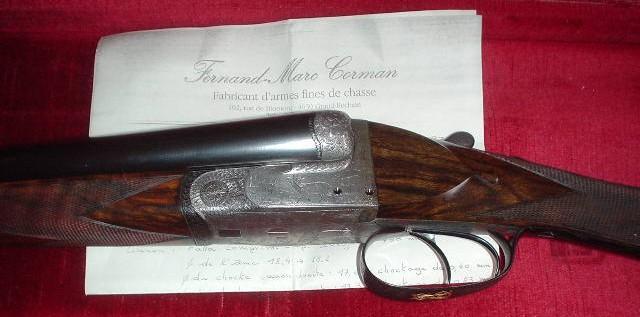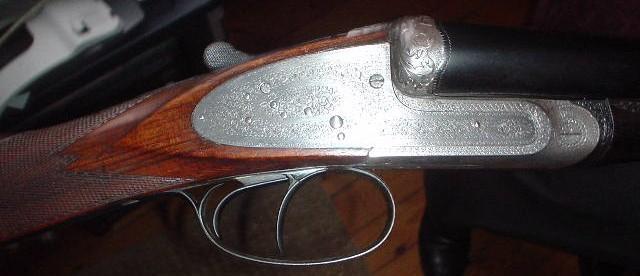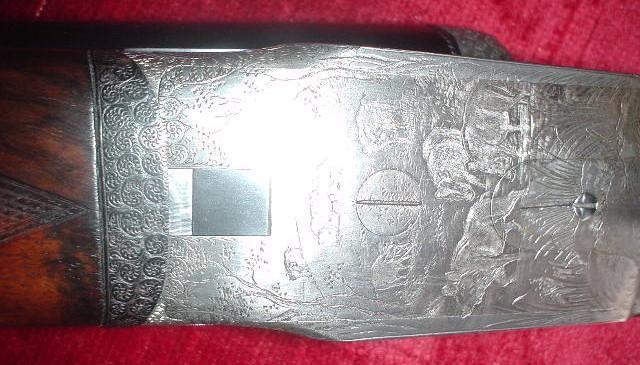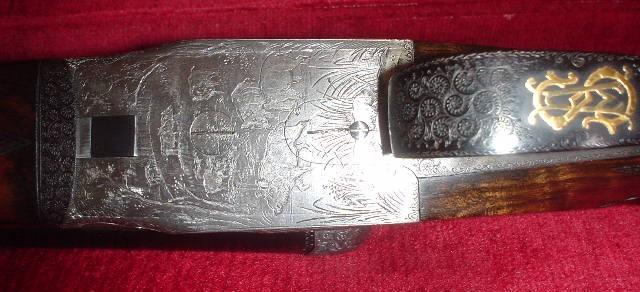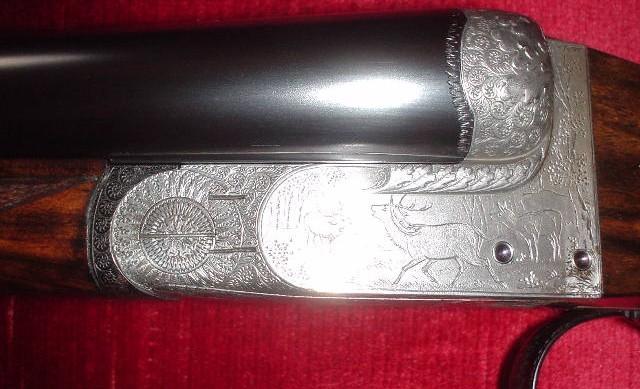 Two riffles half auto by A. Jos Defourny
Photos Alantrigger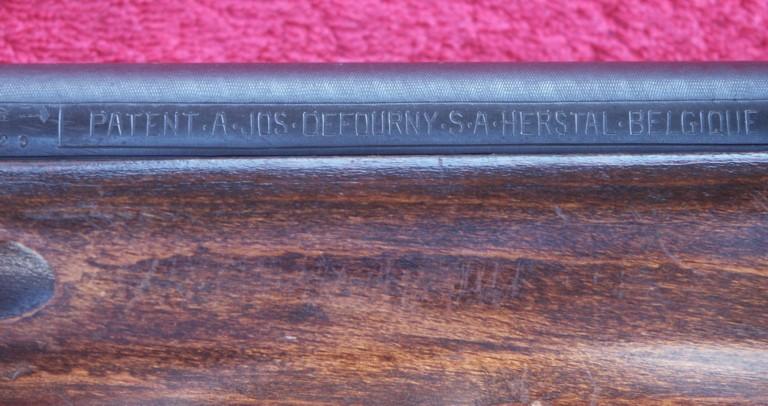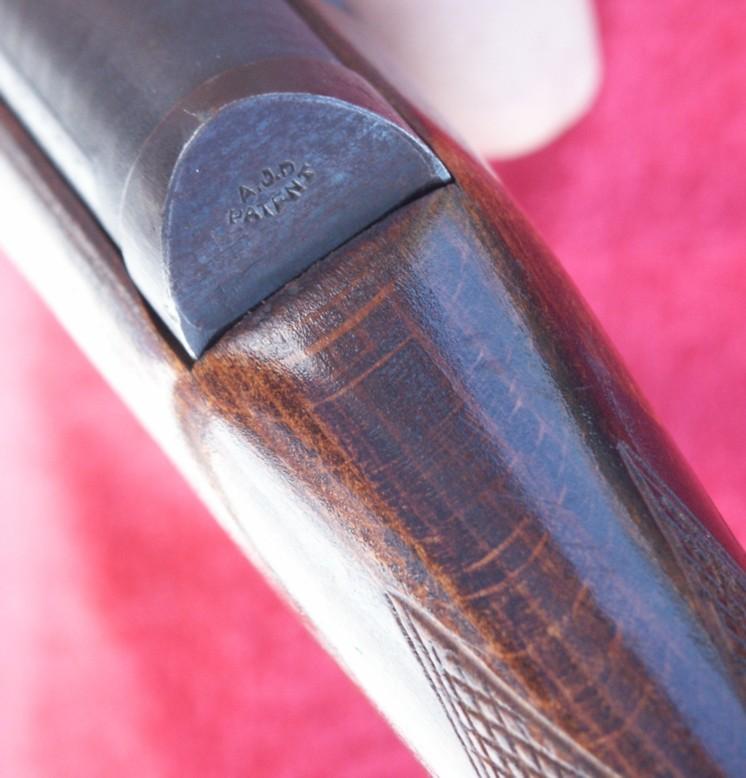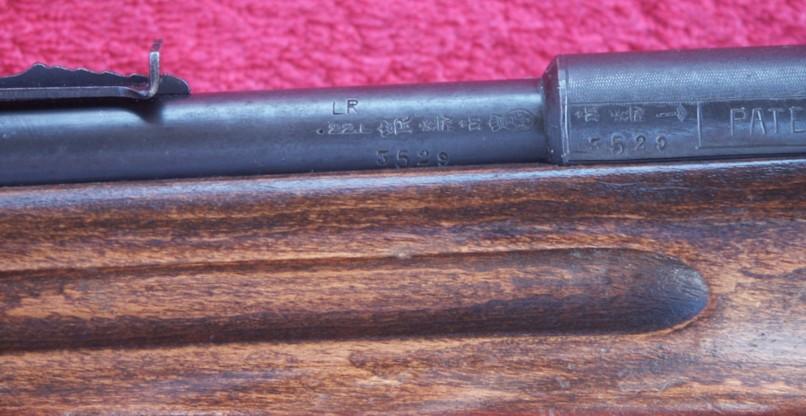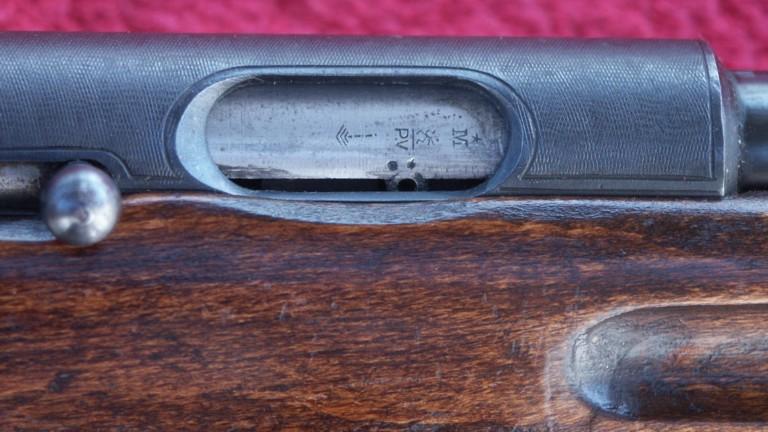 Photos Alantrigger