Some of the most beautiful work of this craftsman, and many others, are in this book "Liège Gunmakers through their Work. 1800 - 1950".
For more detail see: LIEGE GUNMAKERS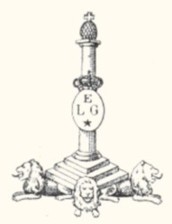 Convention A. Delchef, H. Mativa & Cie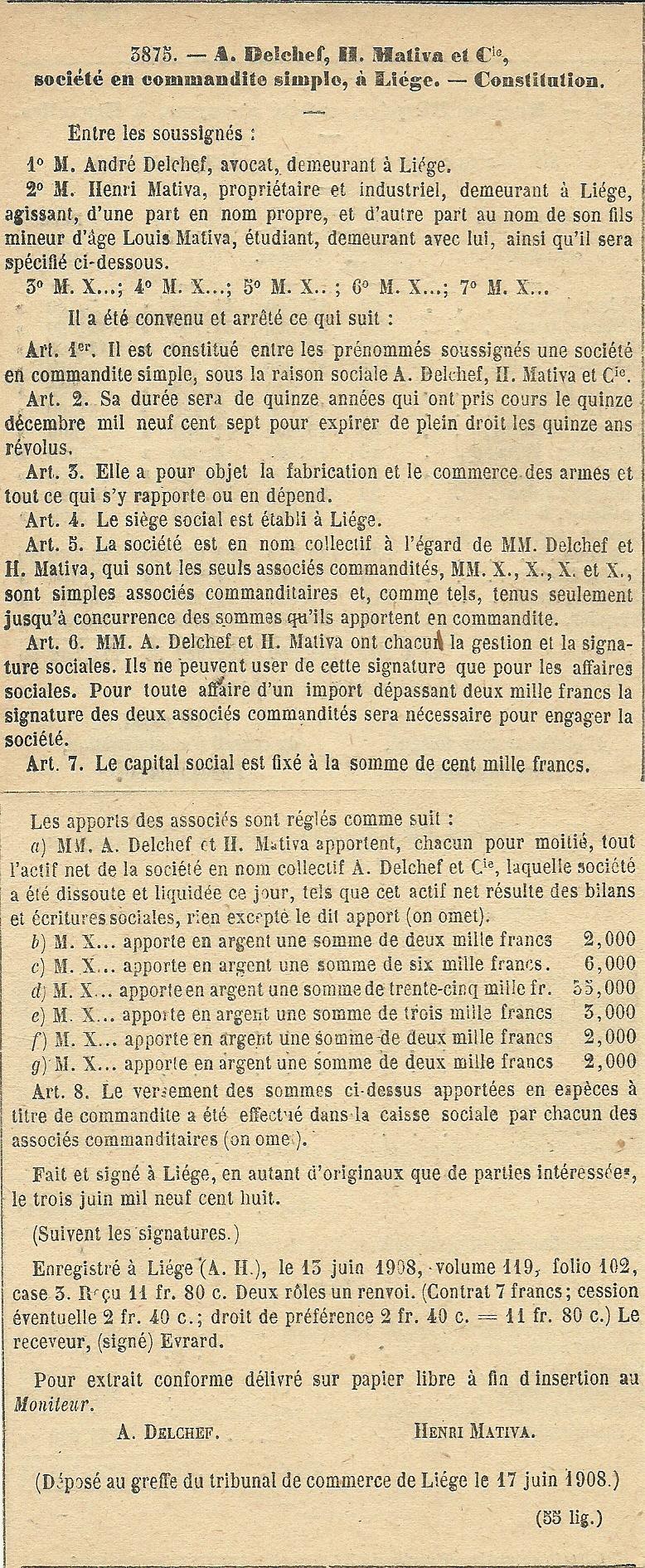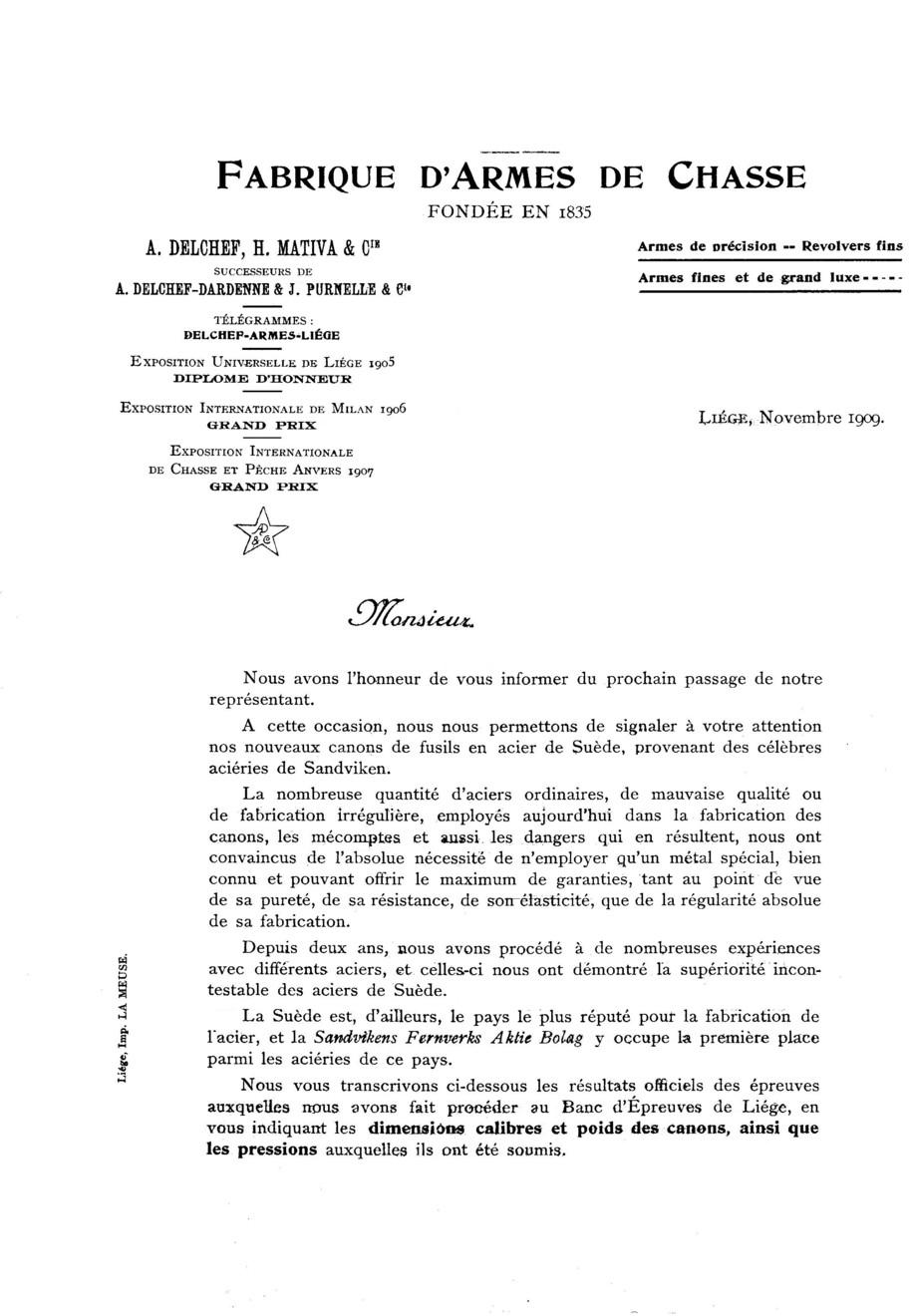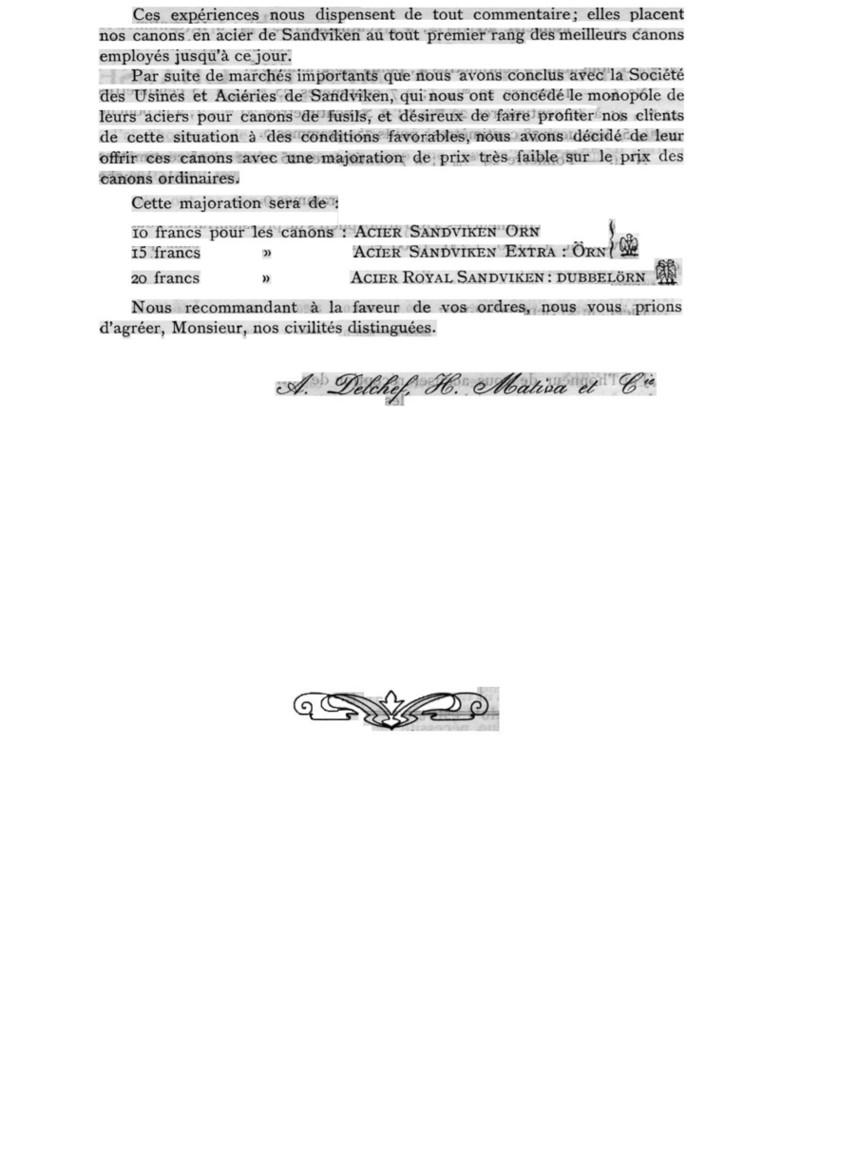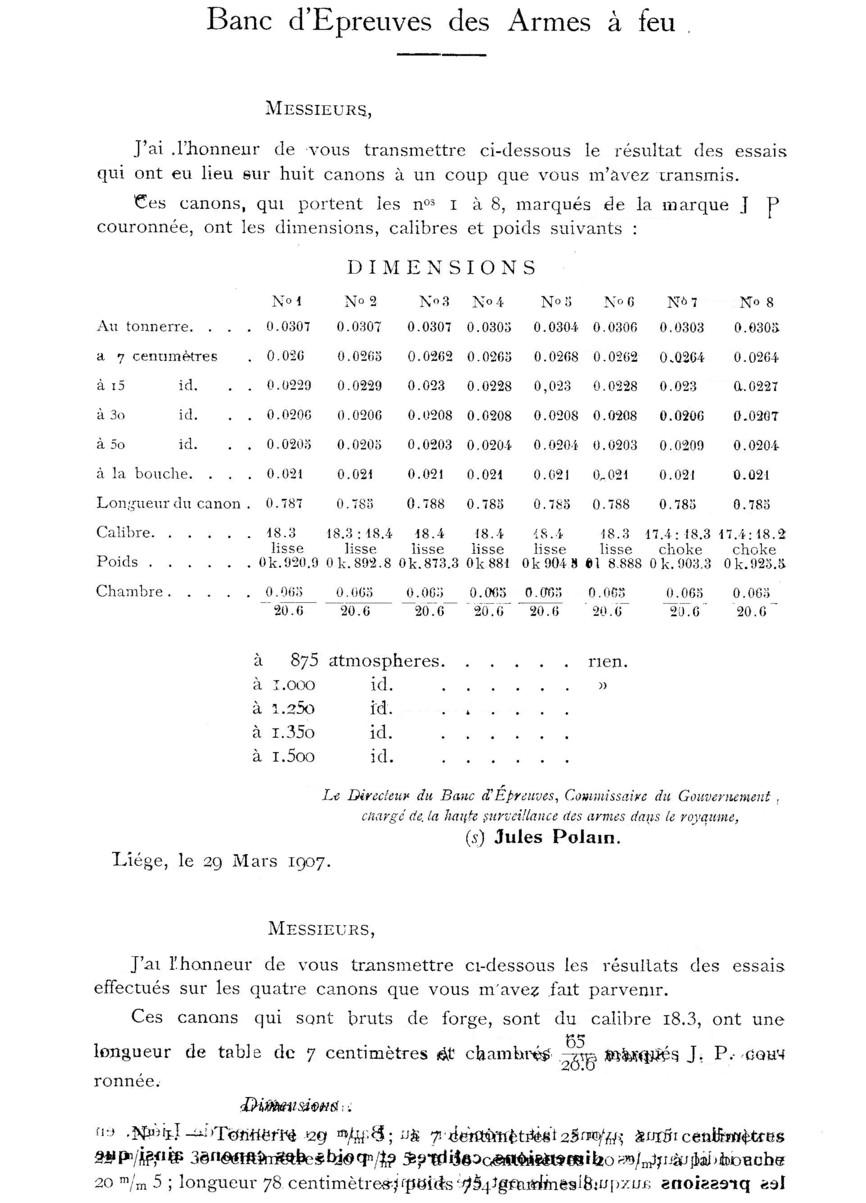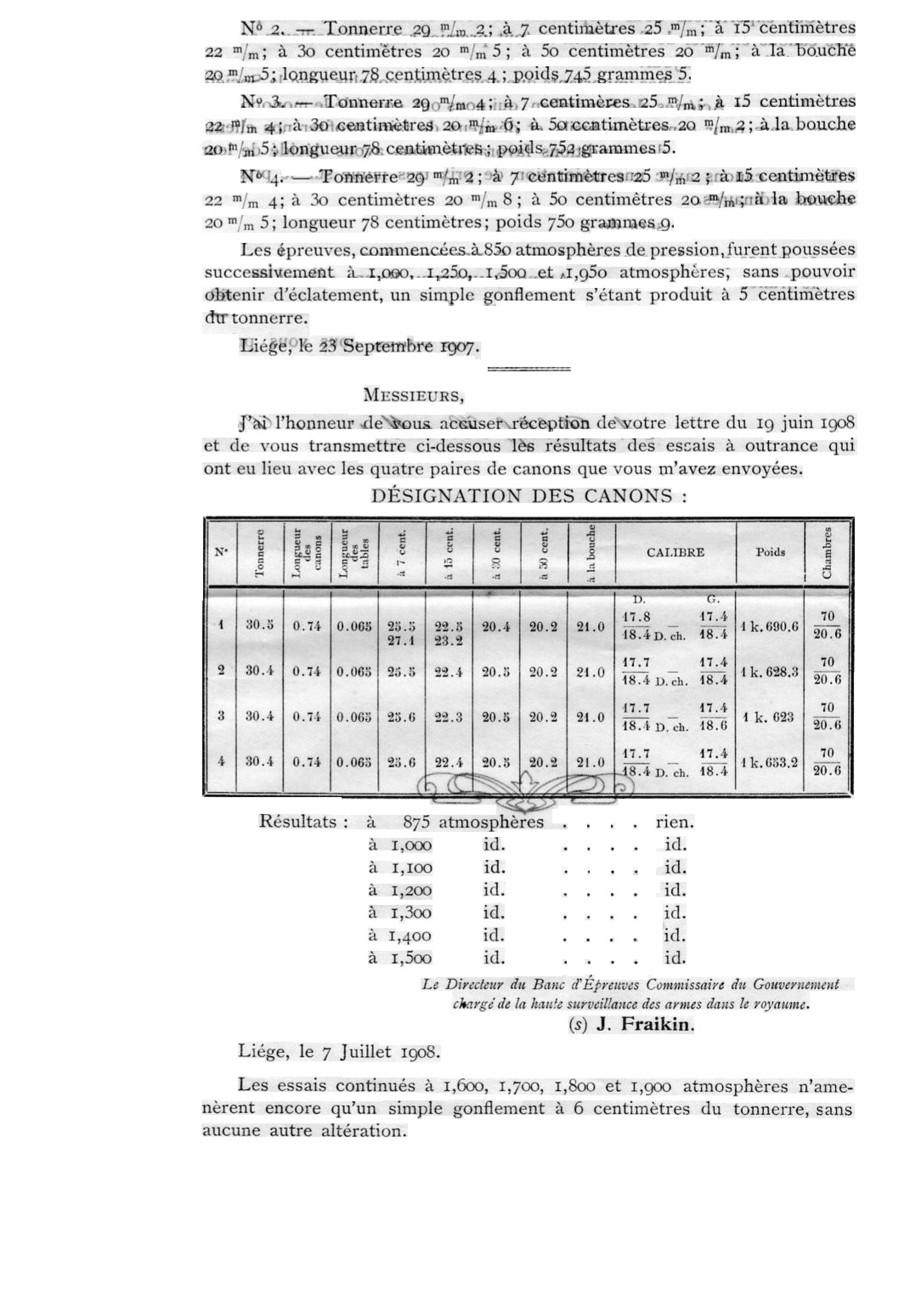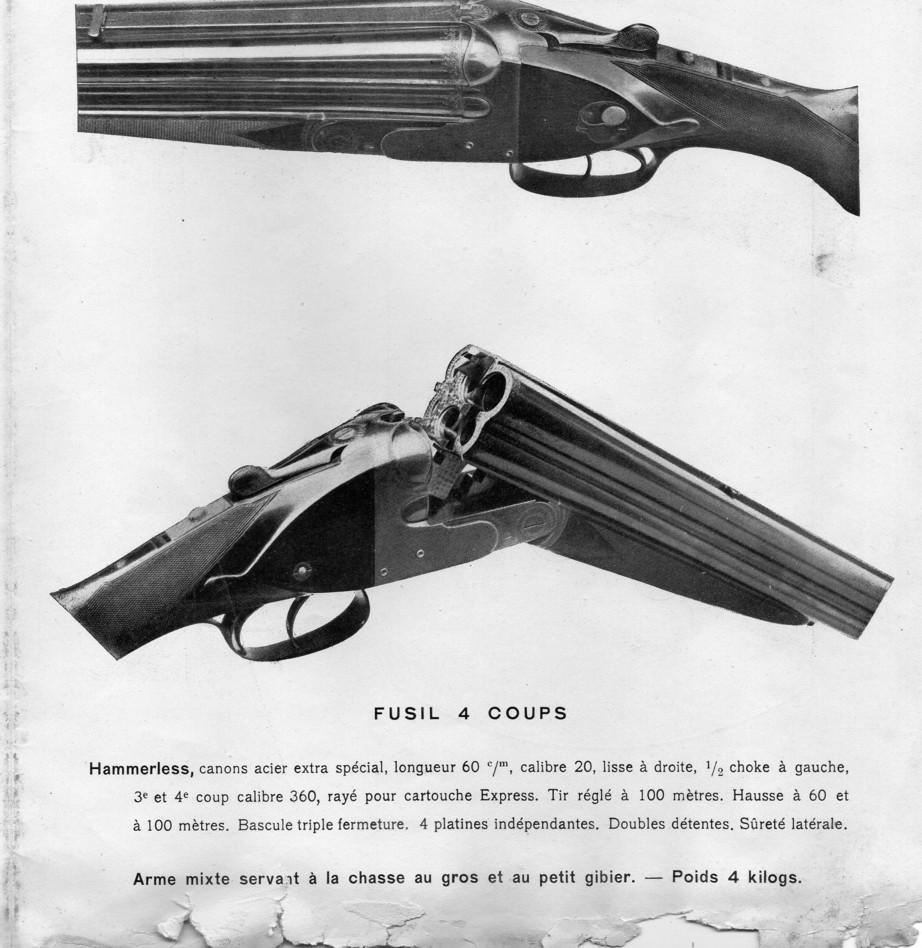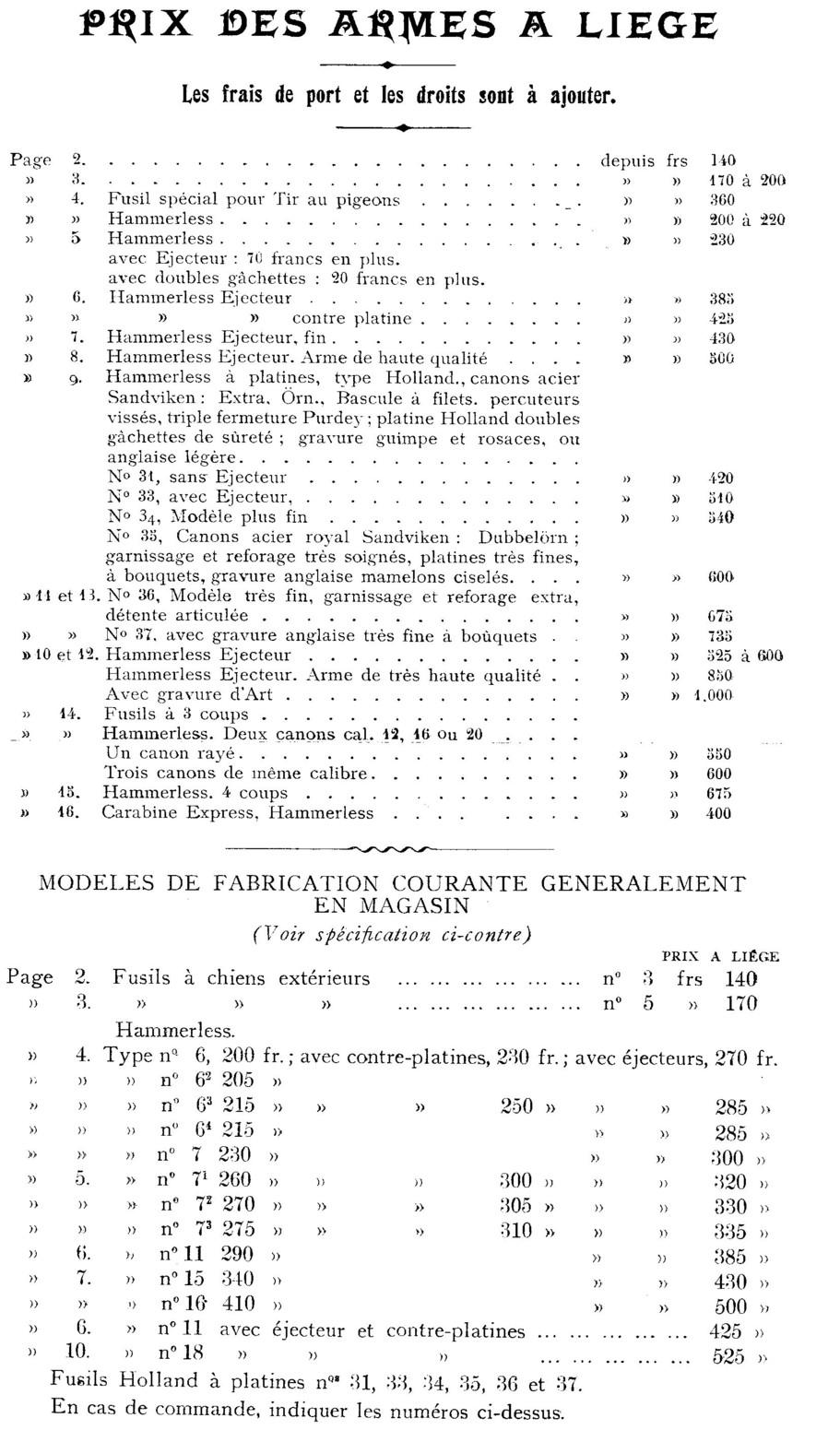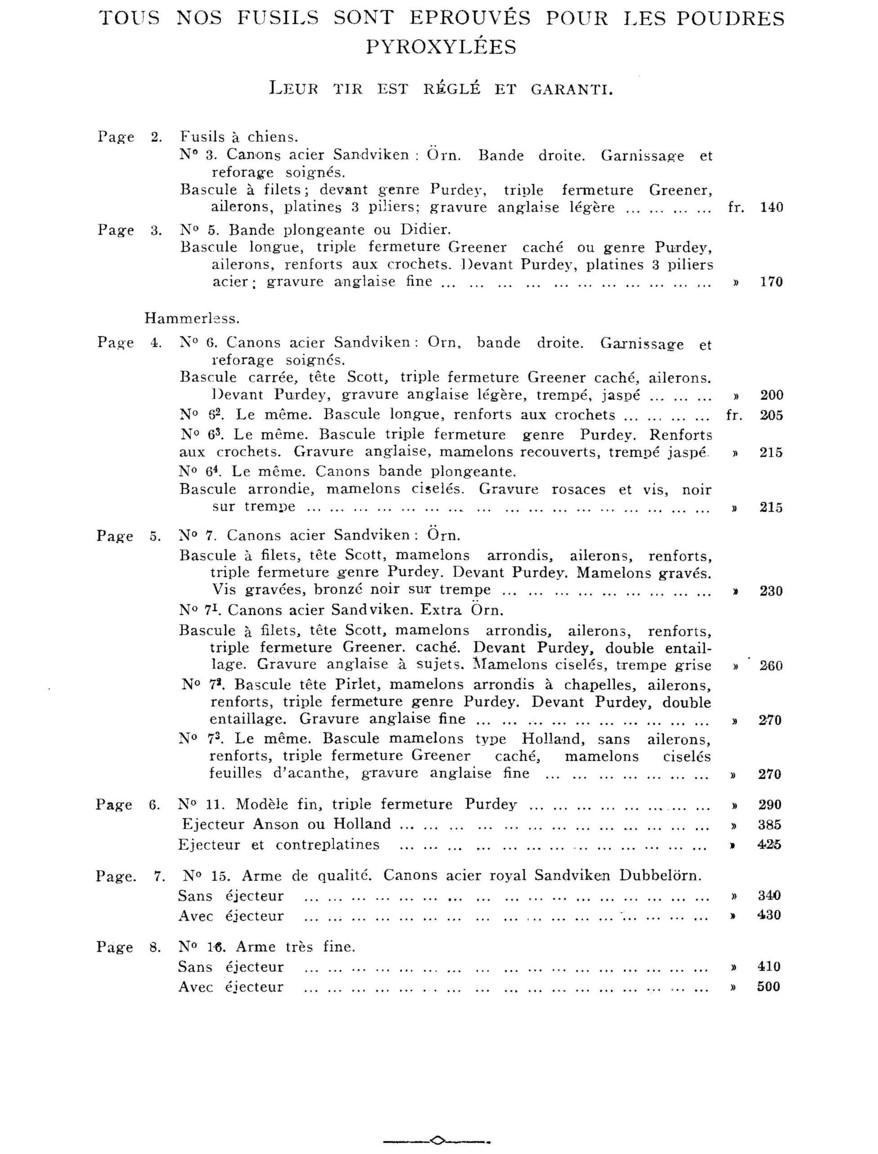 Many thanks to Jacques for the documents.
A. Delchef, H. Mativa & Cie
Shotgun with juxtaposed smooth bore barrels.
The lock is of "hammerless" type with "Top Lever" opening.
The lock plate is adorned with floral English style engraving.
Stamps of the Liege proofhouse, namely:
Peron: inspection post 1853.
T spangled: countermark of the controller post 1877.
PV under a stylized lion: test with smokeless powder, in use from 1898 to 1968.
17.6-18.6: smooth bores: calibre in mm 22 cm from the breech and the mouth. In use from 1898 to 1910.
1 K 495: weight of barrel which can shoot smokeless powders (smoothbore weapons).
In use from 1898 to 1924.
D = 70/20.6 m/m: Length of the chamber in mm and diameter in mm, after optional test with smokeless powder. In use from 1892 to 1924.
Lozenge on its point with the indication of the caliber (illegible). In use from 1898 to 1924.
Marks
The mark representing a Star with five branches with inscription AD& C° inside is the marks of A. Delchef, H. Mativa & Cie.
The Who's Who of Liege manufacturer say us DELCHEF A. & MATIVA H. & Cie, rue des Armuriers, 30 to LIEGE, register to the proofhouse of Liege 1909 to 1912
The other mark: letters Star/EL in a crowned circle (if well read, well partially erased) is also unknown for me. It could be mistaken for the proof house acceptance stamp (spangled ELG in a crowned oval) but here we have a circle not of an oval. This last mark is, it seems to me, present on the frame but much erased.
GG