Some of the most beautiful work of this craftsman, and many others, are in this book "Liège Gunmakers through their Work. 1800 - 1950".
For more detail see: LIEGE GUNMAKERS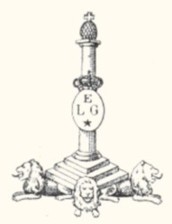 Delhoune
Liege Martini Single Shot .22 LR 22" smoothbore, octagon barrel with 1 standing leaf sight and maker's name in gold. Newly stocked with highly figured walnut, straight grip and schnabel forend. 14 1/2"pull from double-set trigger to checkered butt, fine scroll engraving, fancy, S-curved underlever.
The originator of this weapon is the arms manufacturer of Liège Paul DELHOUNE of CHERATTE which was active during time 1897/1900.
He is titular following patents:
- n° 127123 of the 10.03.1897 for a removal system to the hand of rifle MARTINY.
- n° 144317 of the 31.07.1889 for amendments made to rifles MARTINY.
- n° 148706 of the 20.03.1900 - for amendments made to rifles MARTINY (main patent n° 144317).
It is possible that it worked with a relative, that is to say DELHOUNE Jean, arms manufacturer, place de l'église with CHERATTE about 1909.
This last is also patentee n° 218640 of the 21.08.1909 for a rifle.
Michel DRUART
With the friendly authorisation of Hallowellco with my grateful thanks.