Some of the most beautiful work of this craftsman, and many others, are in this book "Liège Gunmakers through their Work. 1800 - 1950".
For more detail see: LIEGE GUNMAKERS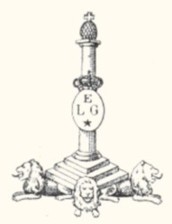 Delvaux
Delvaux a Anvers Combination Percussion Gun
A side by side percussion gun with a smooth bore barrel of 16 gauge on the left and a rifled one of .54 caliber on the right. Back action locks with a Belgian barrel proof on the 28 1/2" barrels. Acanthus leaf engraving.
Thanks to Joesalter for the pictures.