Some of the most beautiful work of this craftsman, and many others, are in this book "Liège Gunmakers through their Work. 1800 - 1950".
For more detail see: LIEGE GUNMAKERS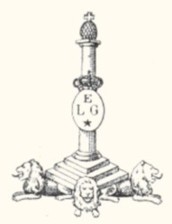 Dessard Nicolas Joseph
Nicolas Joseph Dessard son street Hayeneux, 183 in Herstal is the owner of the mark NJDBté of this revolver top break, with star extraction.
The lock is to simple and double action, with rebounding hammer.
The pear-shaped stock carries two plates (made of bone?).
Most of these weapons are manufactured and marketed by Lepage, hence the LF logo in a shield, of Lepage Frères.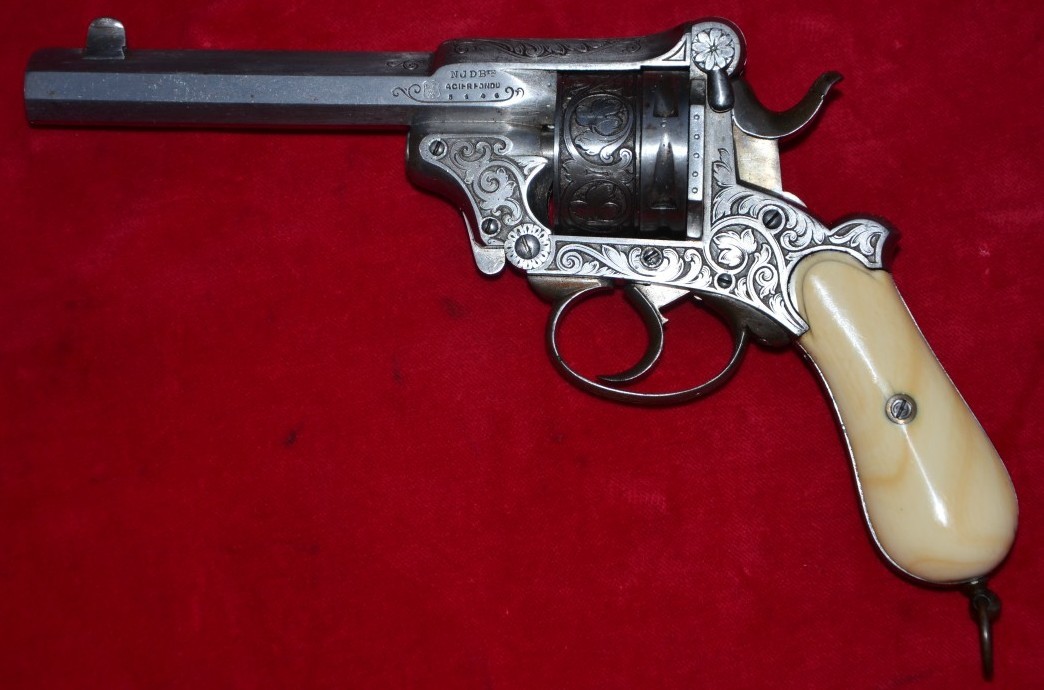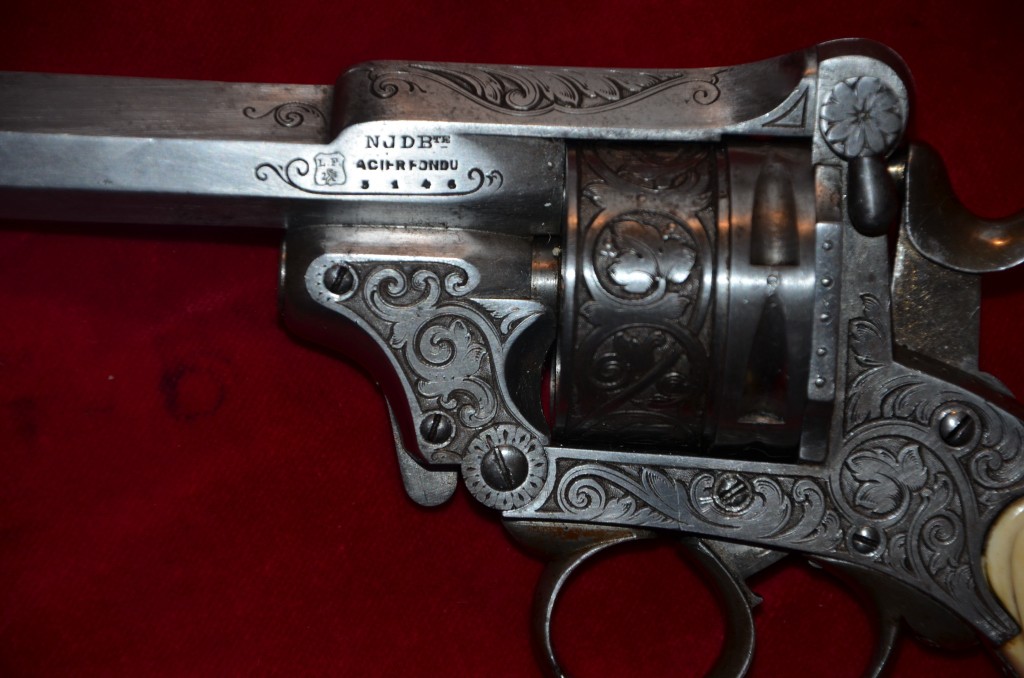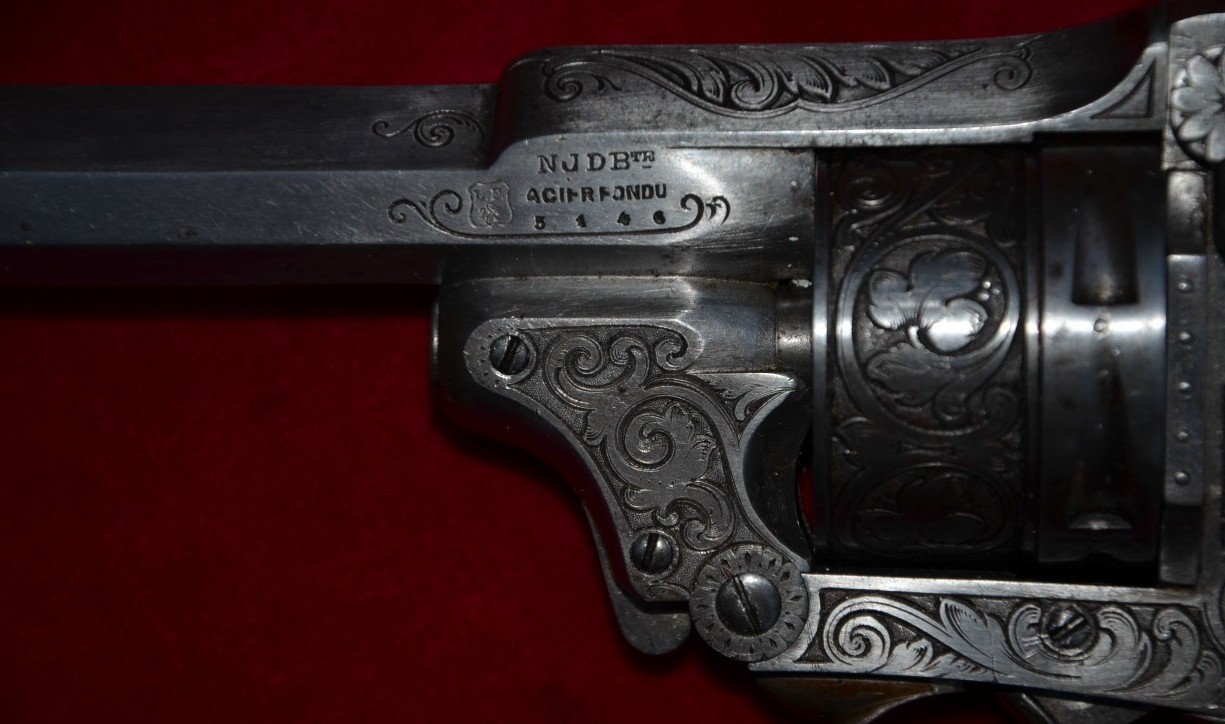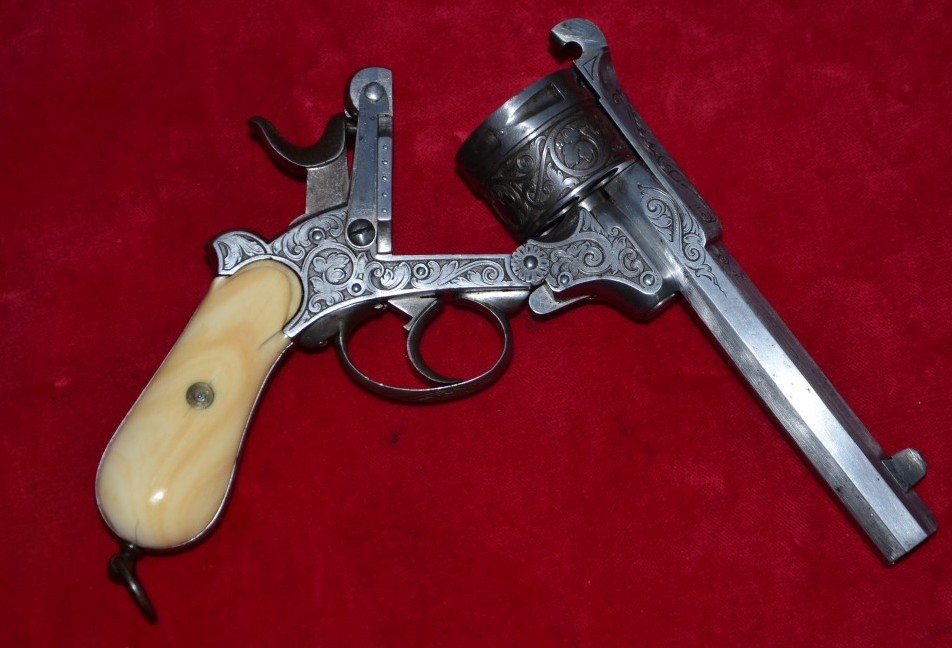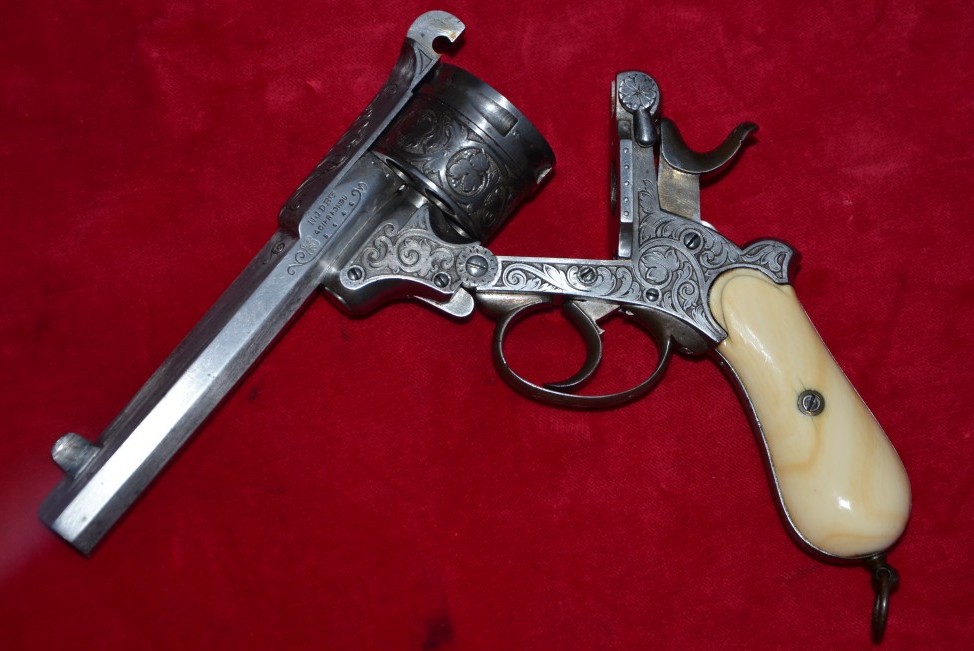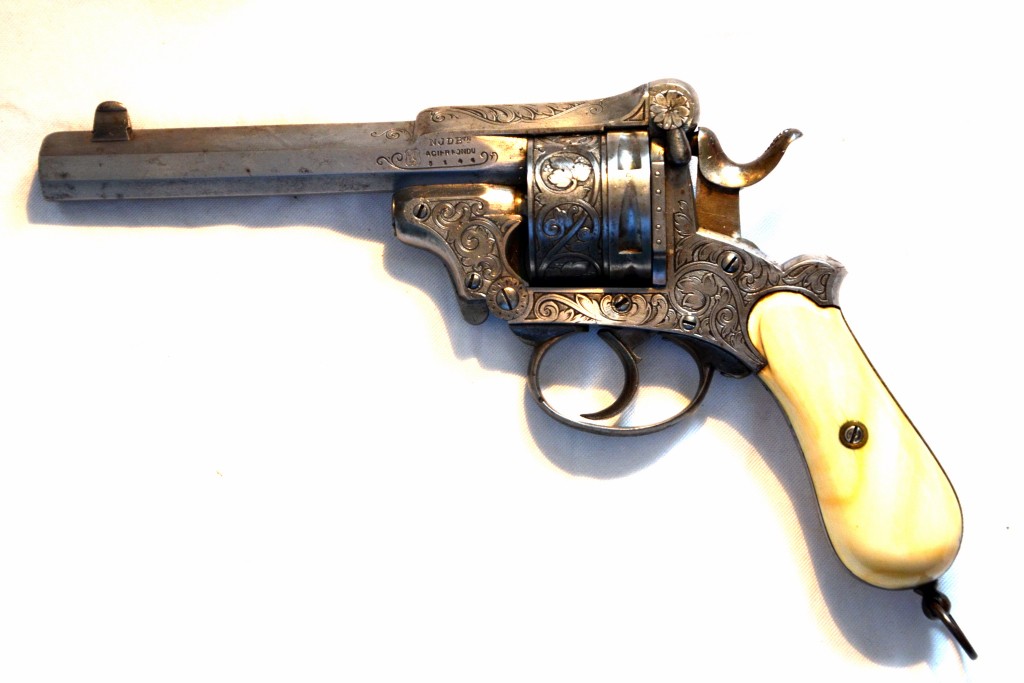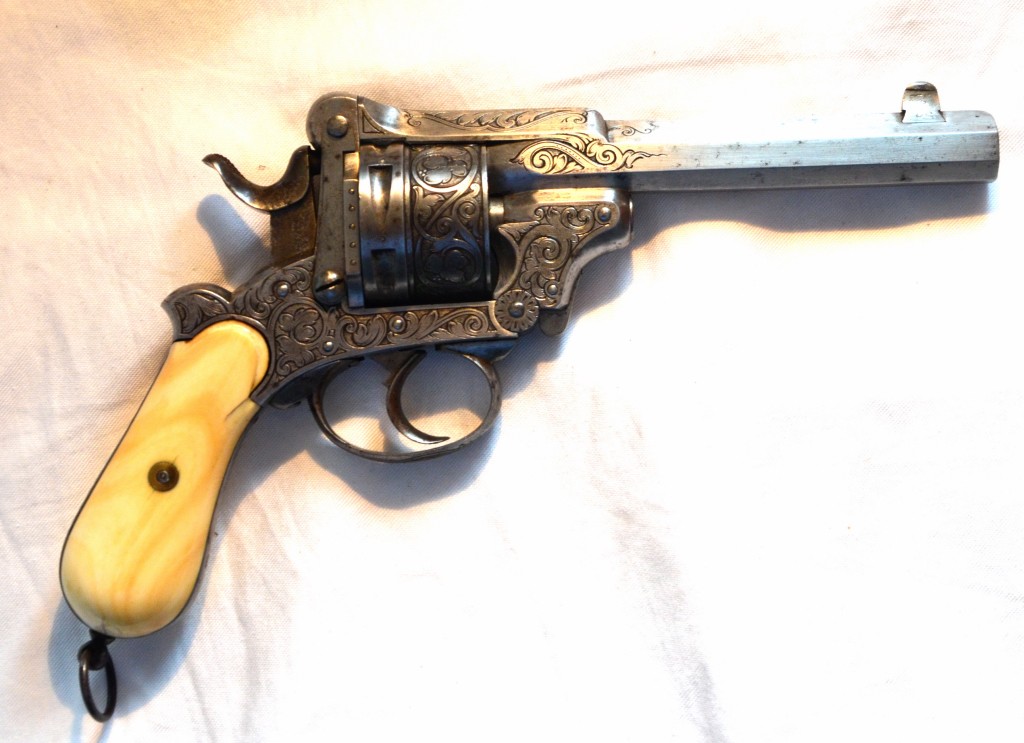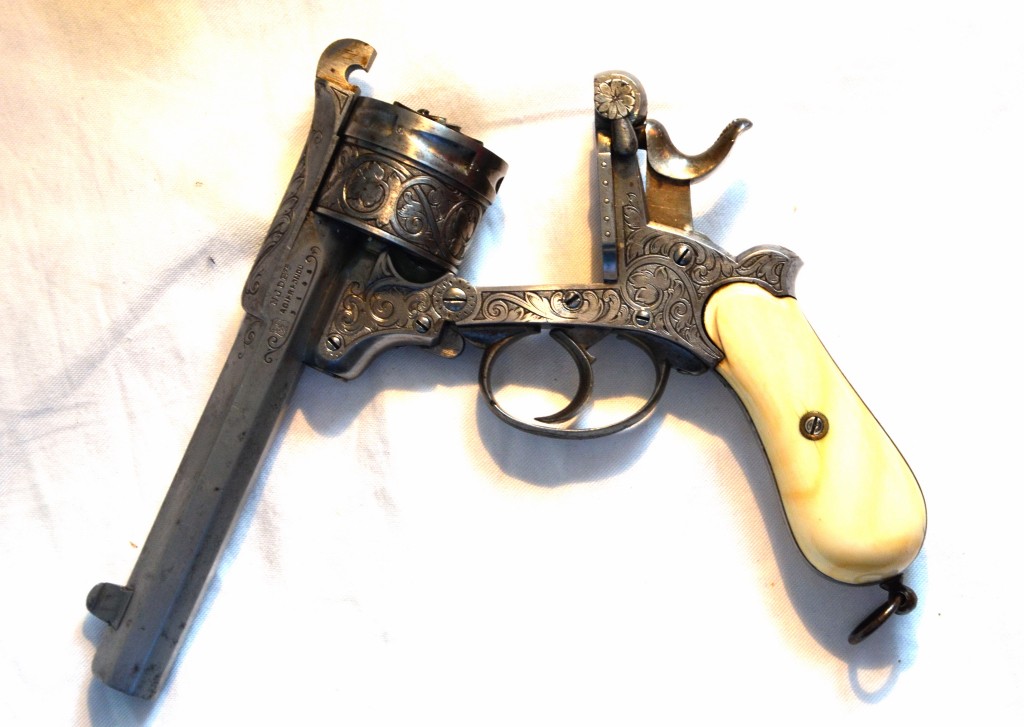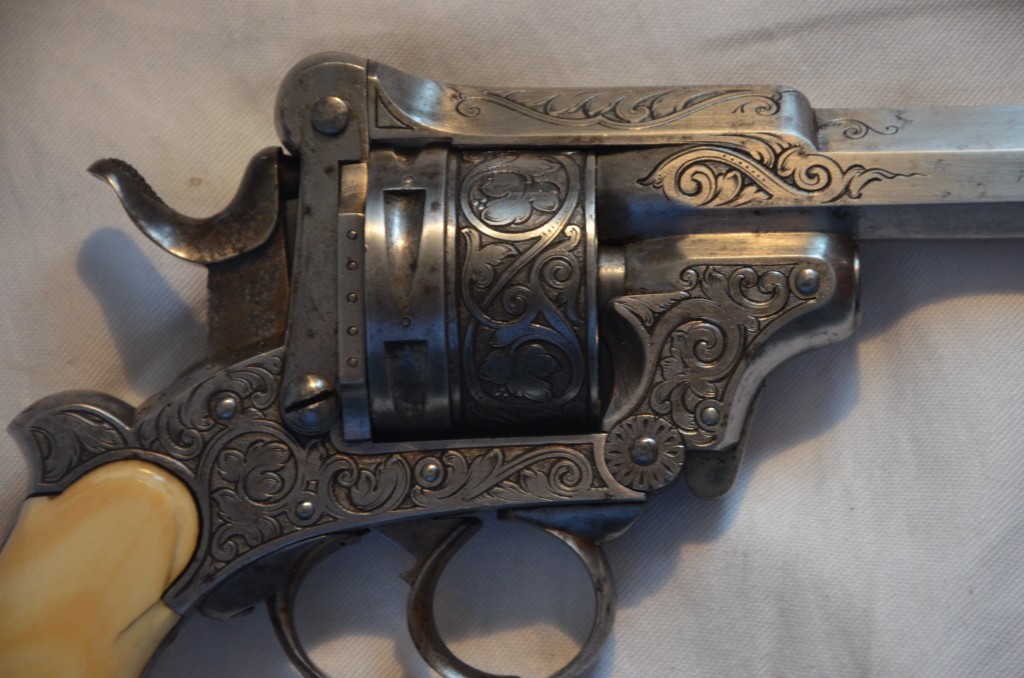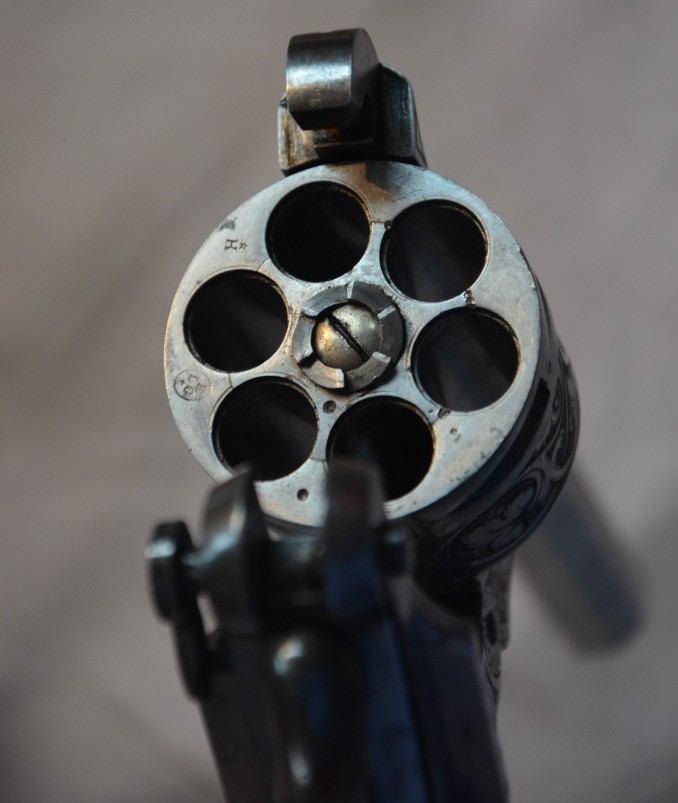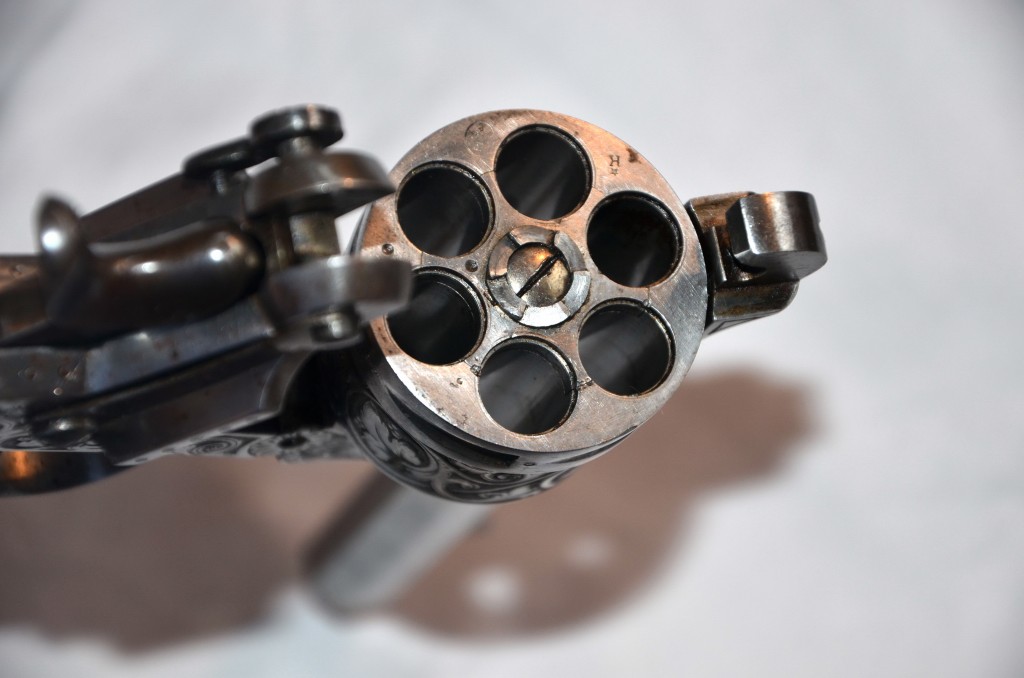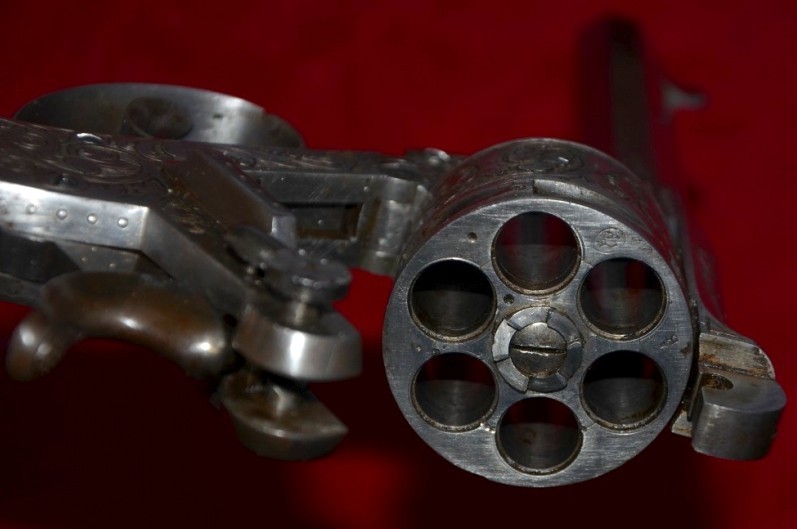 N. J. Dessard
Dessard DA Revolver, six-shot, cal .442, barrel 5 1/2 inches (139mm), overall length 10 1/8 inches (259mm c1875, inlaid with gold and silver, ivory grips, marks - top of bridge: SCHOLBERG GADET, LIEGE, on left of barrel assembly: N J DESSARD, BREVETE, ACIER FONDU, 1301, on side of cylinder: pre 1893 Liege proof.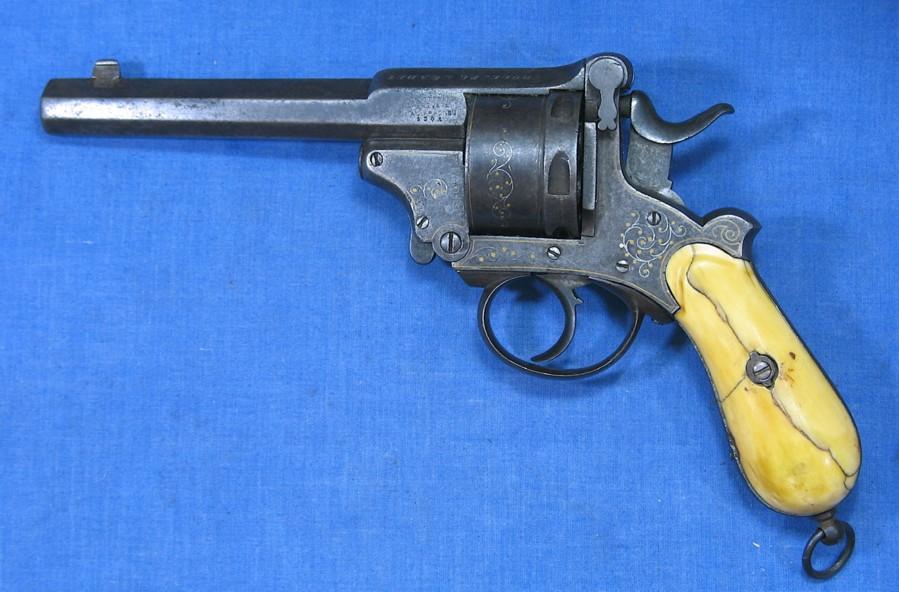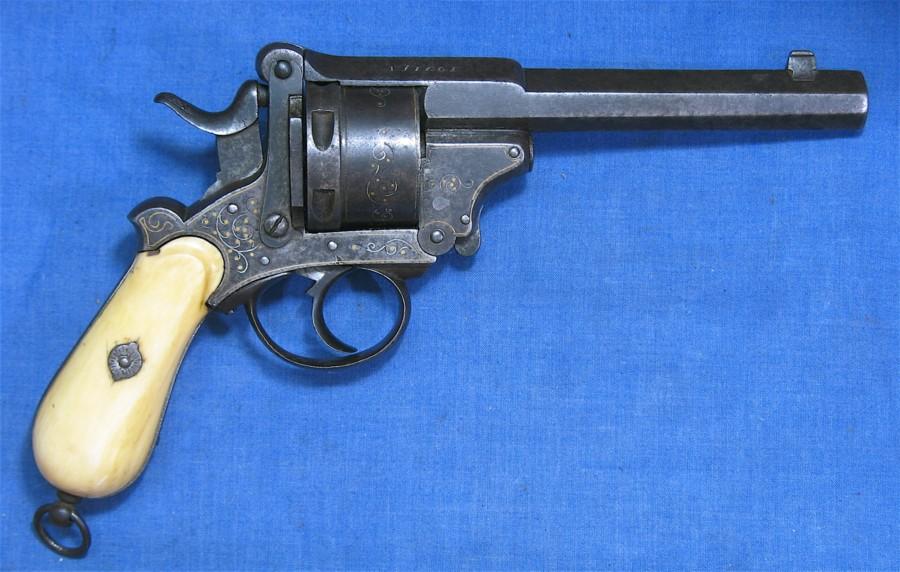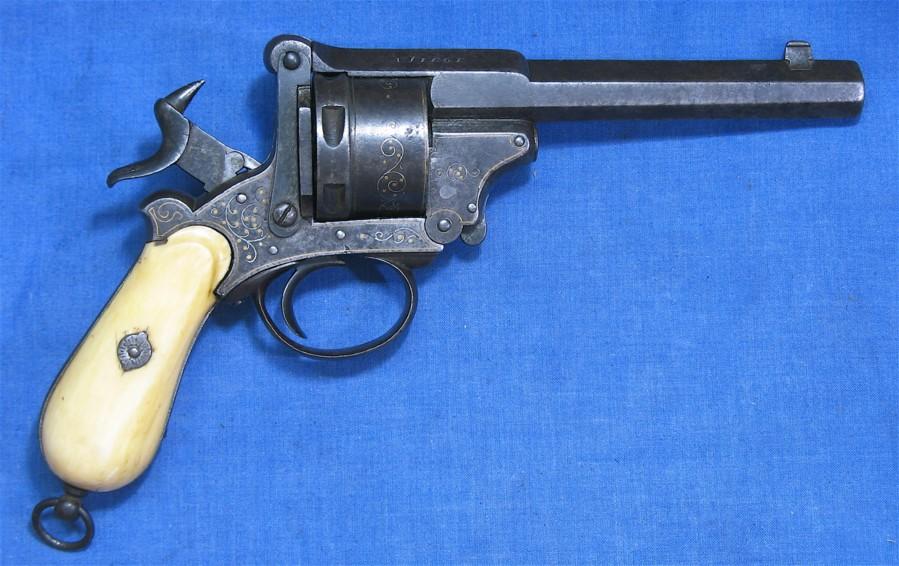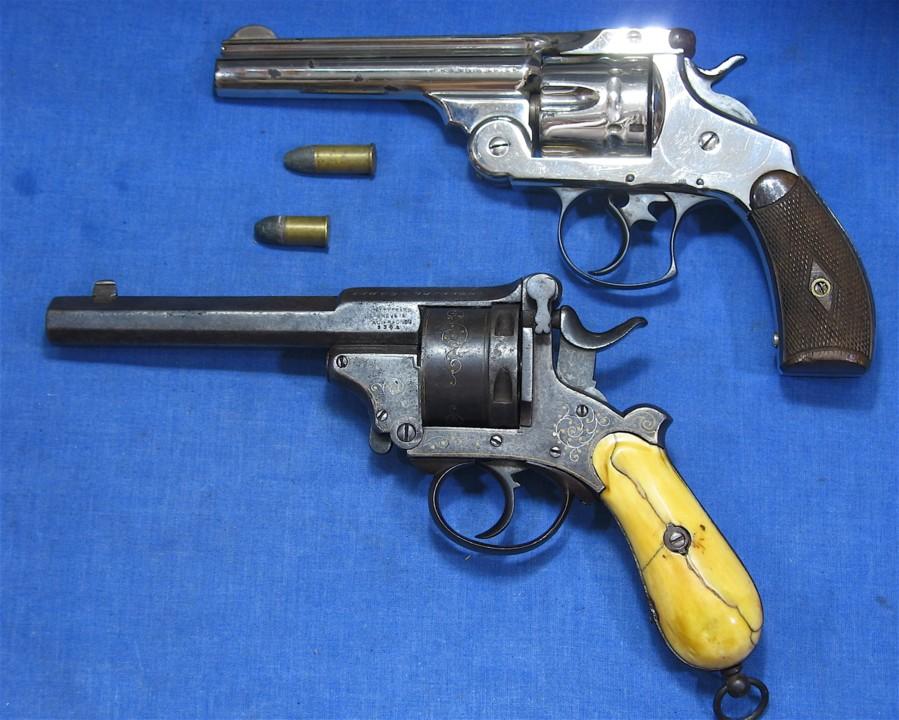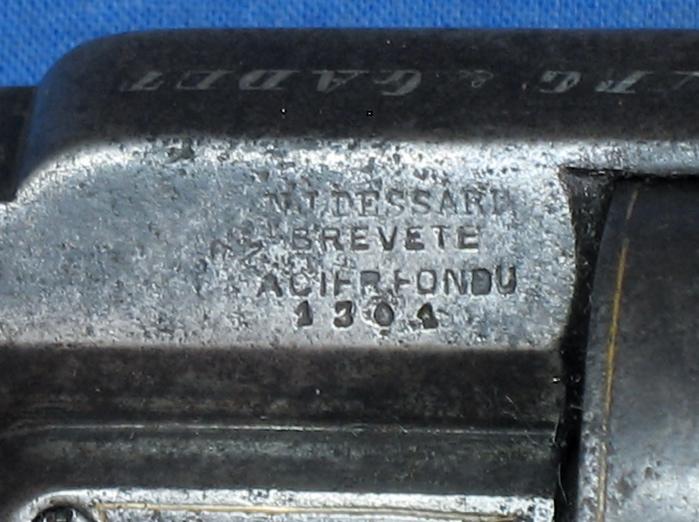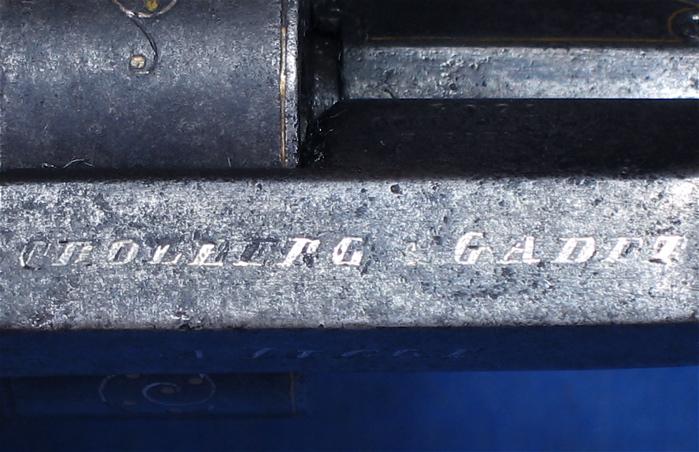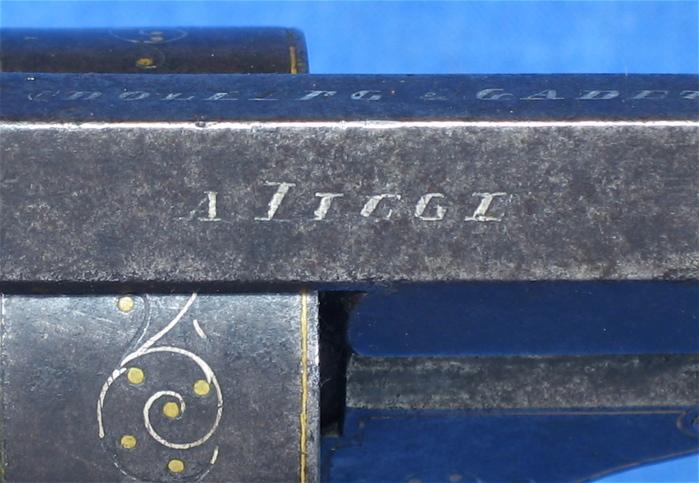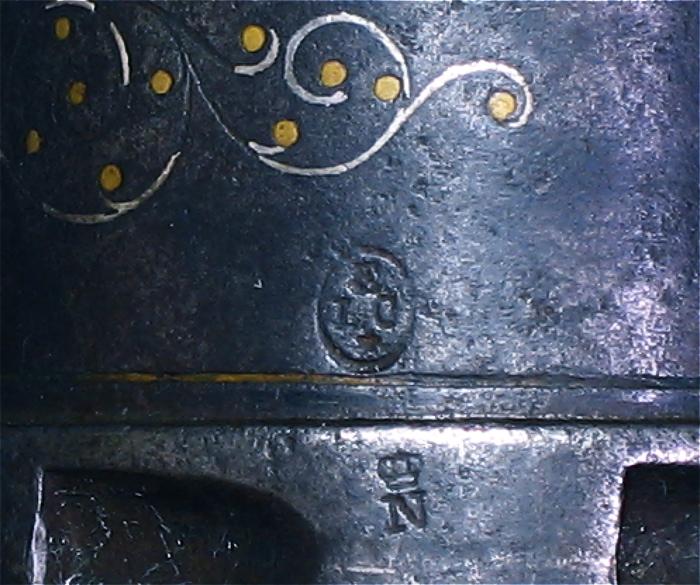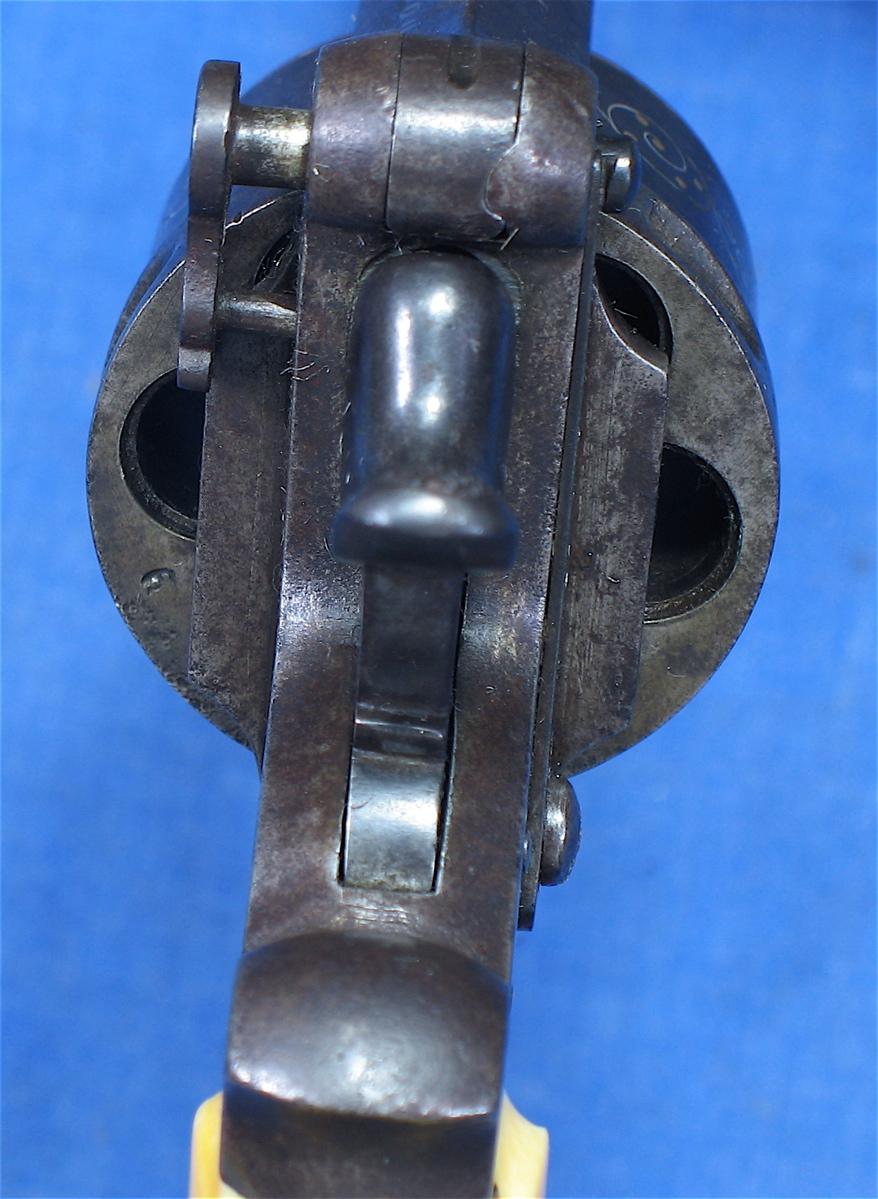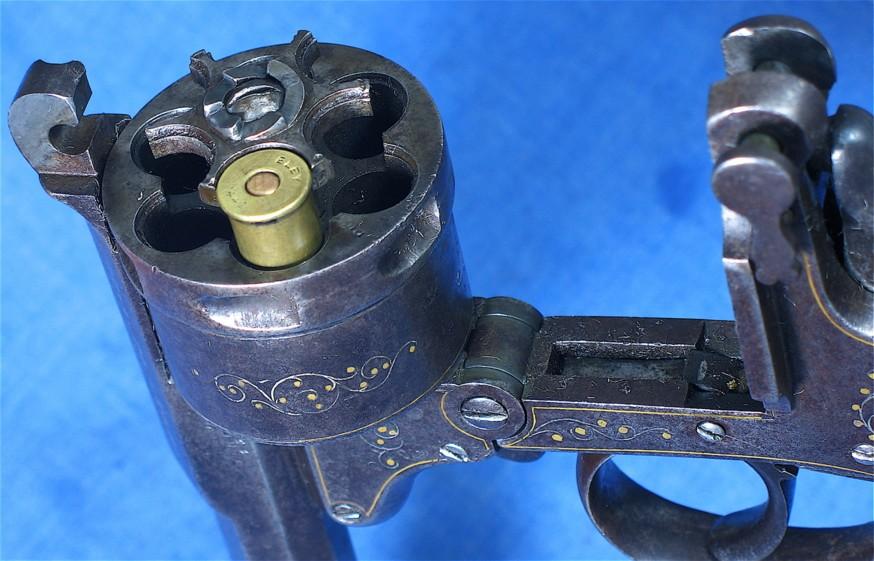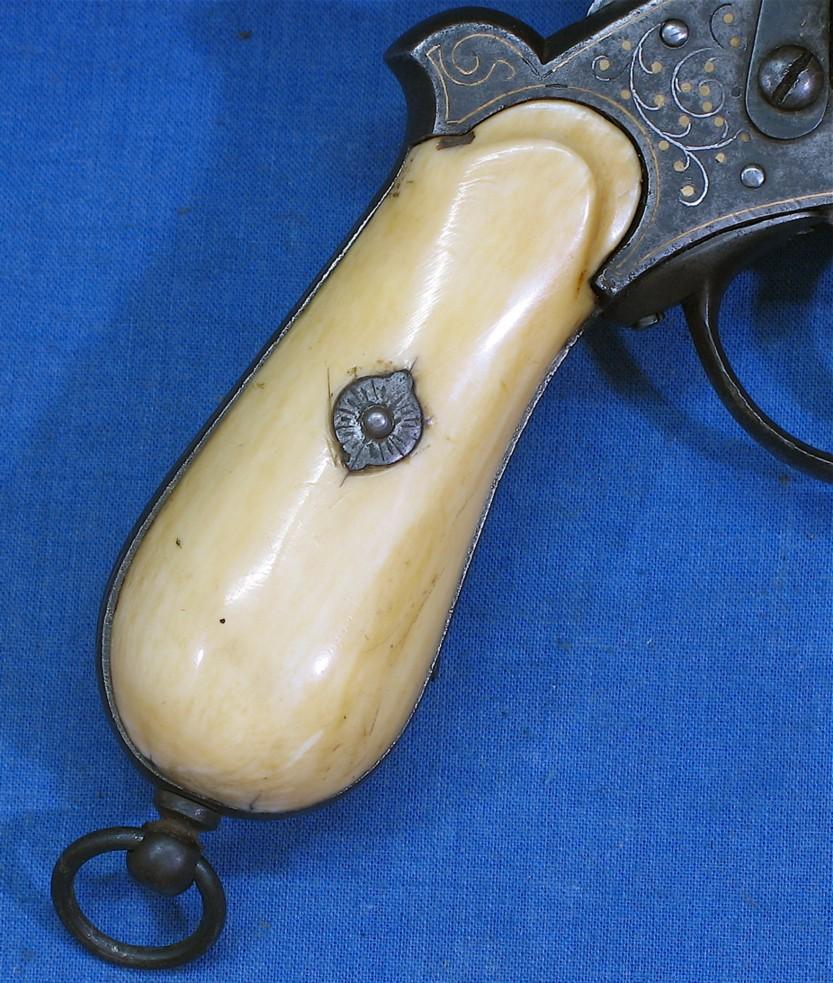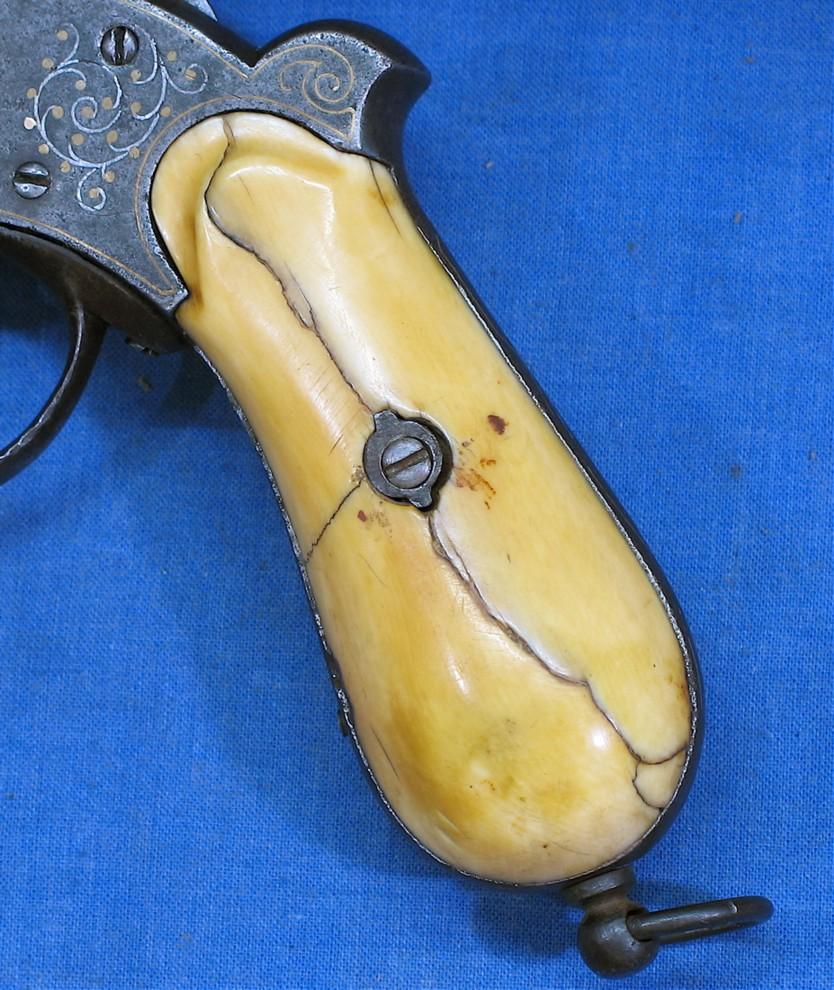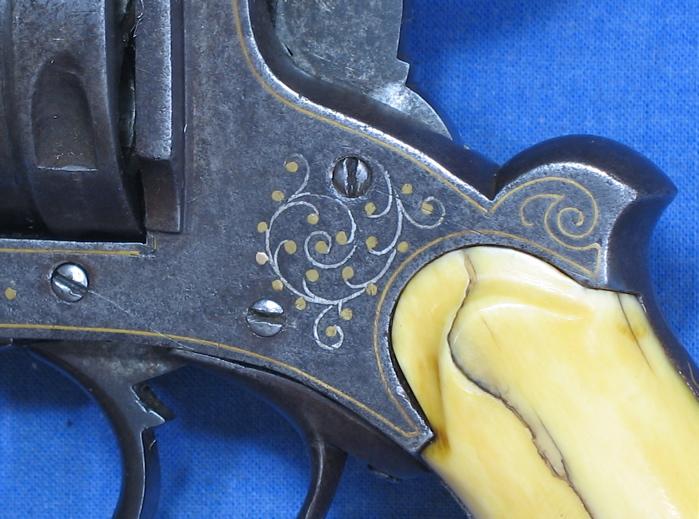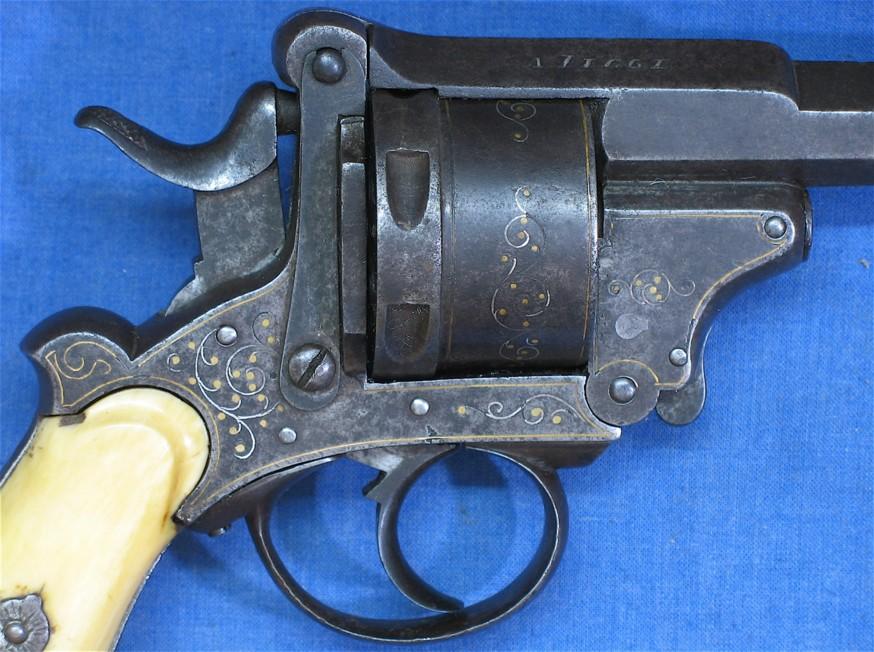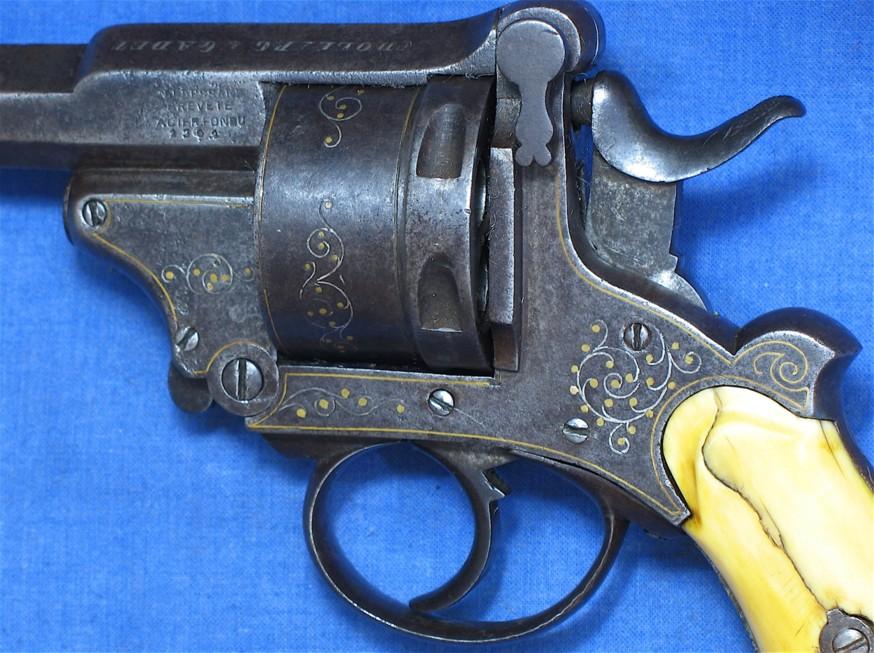 Dessard
DESSARD Nicolas Joseph fils, master arms manufacturer, street Hayeneux, 183 in Herstal (1871-1873). He deposited 3 patents for a new system of rifle and modifications with the closing and the cartridge extractors of the tilting revolvers with central fire.
DESSARD Nicolas Joseph (1863) deposited 2 patents for an improvement with the revolvers.
GG
H. J. Dessard
Belgian Folding-Trigger Tip-Up Double-Action Revolver, by H. J. Dessard, in Pipe Casing: Approx 32 c.f. cal., 6-shot cyl., 5 3/4" six sided barrel, marked on right side "NOVEMBRE 1873/ROMA" and on right angle flat "S.M. A PIETRO MARIOTTI". Left side of barrel breech stamped "H.J. DESSARD/BREVETE/ ACIERFONDU" with number 2419 and crown over U. Engraved cylinder, barrel, and frame. Floral scroll and border motifs. Blued barrel and cylinder, balance gray. Checkered varnished walnut grips. Blind-tooled leather covered pipe casing, lined in purple satin and velvet.
Thank to "CW SLAGE ANTIQUE" for the photo.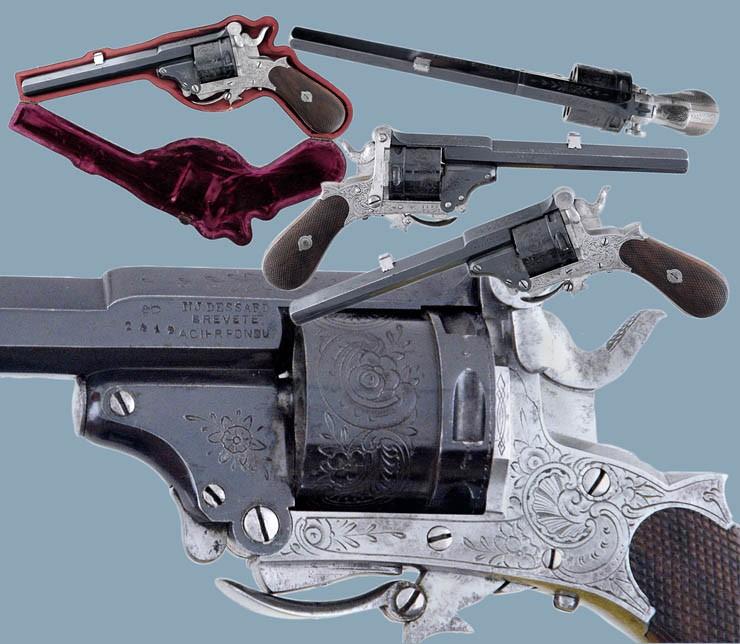 REVOLVER DESSARD
It is into 1871 that the arms manufacturer Nicolas Joseph DESSARD son, street Hayeneux, 183 with HERSTAL deposits a patent for a revolver top break, in double action and with star extraction.
The lock is with simple and double effect, with rebounding hammer.
The barrel with eight sides carries seven stripes.
The pear stick is in drowning squared finely.
The trigger is folding without trigger guard, the weapon must be of small gauge, the 7 mm probably.
It is struck U crowned which is a mark of German test.
The handlebar in the medium of the barrel is enough challenging, this type of device to my knowledge was intended for the weapons manufactured for export in South America where the handguns with short barrel were prohibited for reasons of safety.
After the border it was easy to shorten the gun.
The majority of these weapons are manufactured and marketed by LEPAGE but it is well on possible that Victor COLETTE ensured a part of the production (punch VC on the frame) it was current at the time.
GG
Many thanks to Greg Martin Auction for the photos.