Some of the most beautiful work of this craftsman, and many others, are in this book "Liège Gunmakers through their Work. 1800 - 1950".
For more detail see: LIEGE GUNMAKERS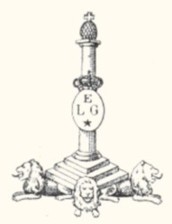 Dessard Jean (Maybe)
It is about a shotgun to lock hammerless and key top lever.
The unrifled and juxtaposed barrels are of gauge 16.
Locks carry a light engraving to English.
The stick out of wooden of drowning is of English type also.
The weapon carries the punches of the proofhouse of Liege, namely:
ELG on star in an oval under crown: acceptance post 1893.
S and M under star: countermarks of the controllers post 1877.
Peron: inspection post 1853.
EL in English letters: provisional test, of use of 1852 to our days.
16 C in a vertical rhombus: gauge, of use of 1898 to 1924.
PV surmounted of a stylized lion: test with the powder without smoke, of use of 1898 to 1968.
D = 70/19.0 m/m: length of the room in mm and diameter in mm after optional test with the powder without smoke. In use of 1892 to 1924.
P = 1K221.4: weight of the barrel which can draw from the powders without smoke (smooth weapons). In use of 1892 to 1924.
Choke 16.6/17.0 - 16.4/18.4 (partially unobtrusive markings with the dubious reading).
Chokes barrels: gauge in mm to 22 cm of the breech and the mouth.
In use of 1910 to 1924.
Other markings
The initial ones MU (read so well?) engraved on the wood of the stick probably belong to the first owner.
JD Bté 6264: marking of the inventor (of what?) who leaves me dubitative because these initial corresponds to several manufacturers of Liège, namely:
DUCHATEAU Jean, made use of mark JD under crown. Credit of 1923 to 1964. It have not seem it deposited a patent!
DANTHINE Joseph & Son, (1899/1926) did not deposit a patent either!
DEFOURNY, Joseph (1898/1899) no data available.
DESSARD Jean, street of the Circle with Vivegnis (Liege) Active of 1903 to 1920. It deposited 4 patents relating to the weapons of hunting. It is him which corresponds best!
It is imperative to examine these patents with the weapon to be certain identification.
Period of manufacture: between 1910 and 1924.
GG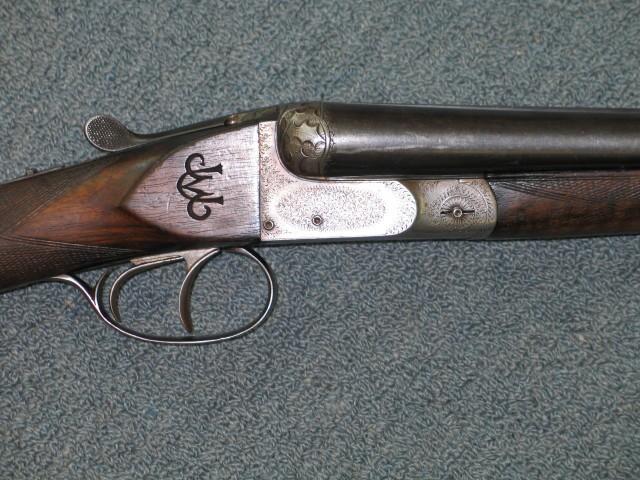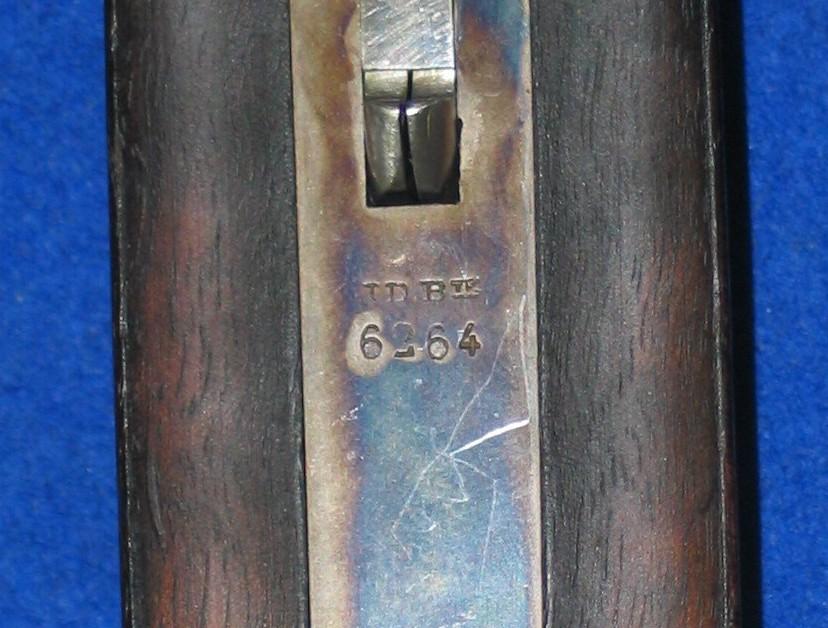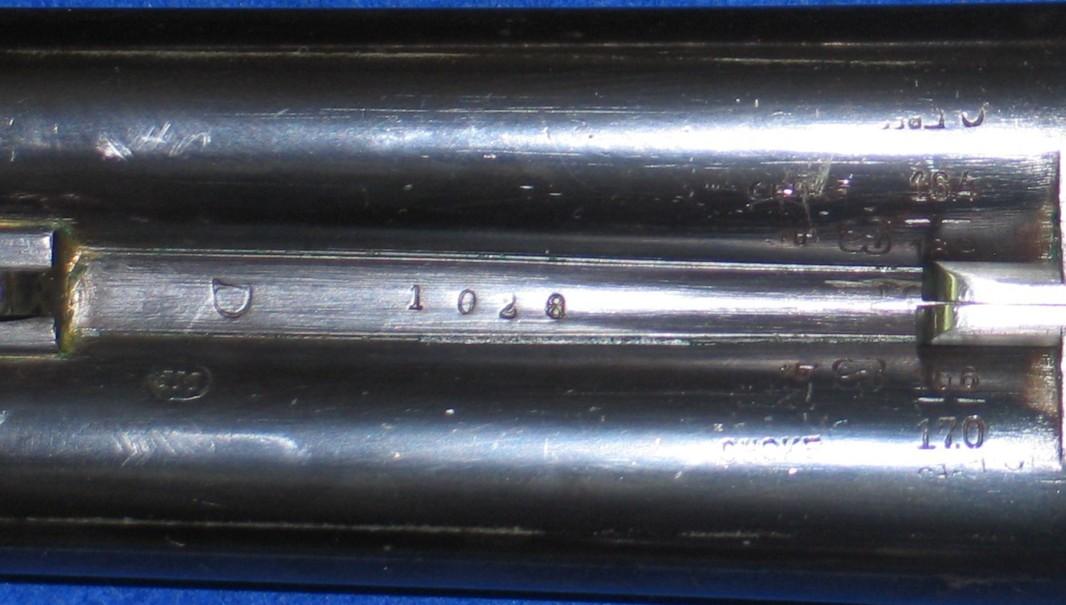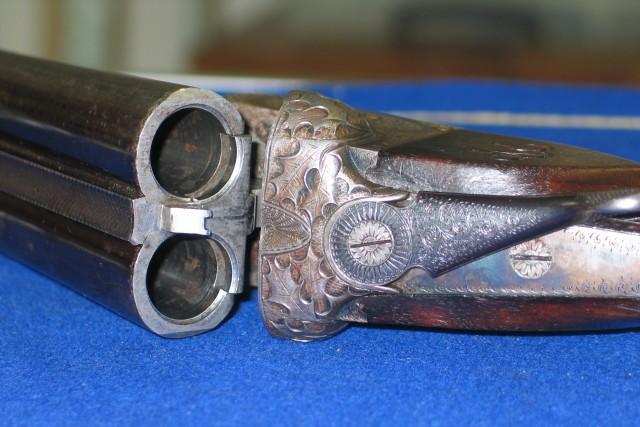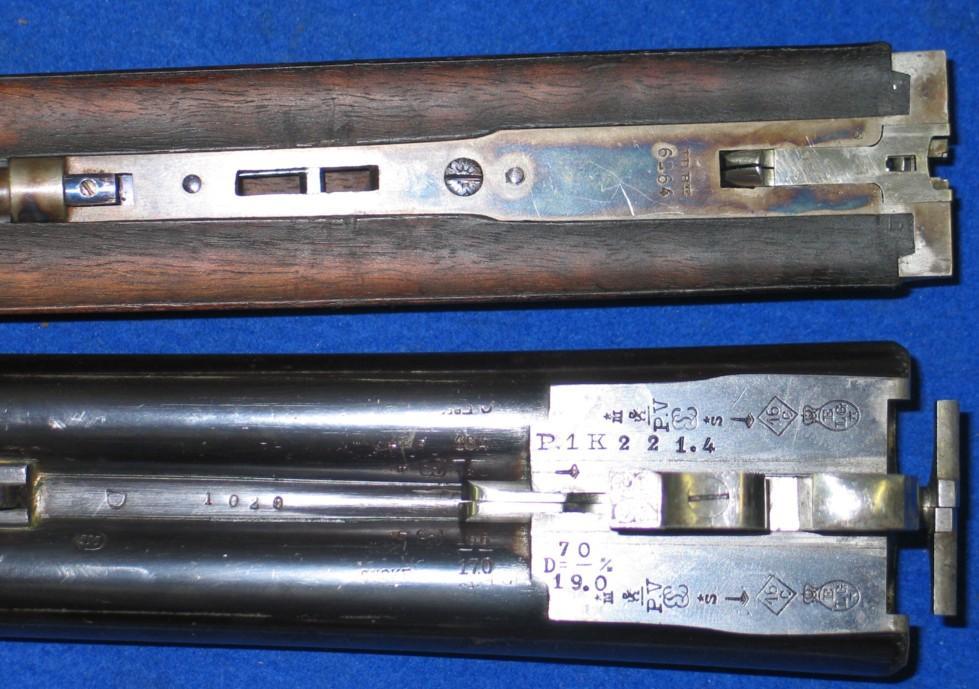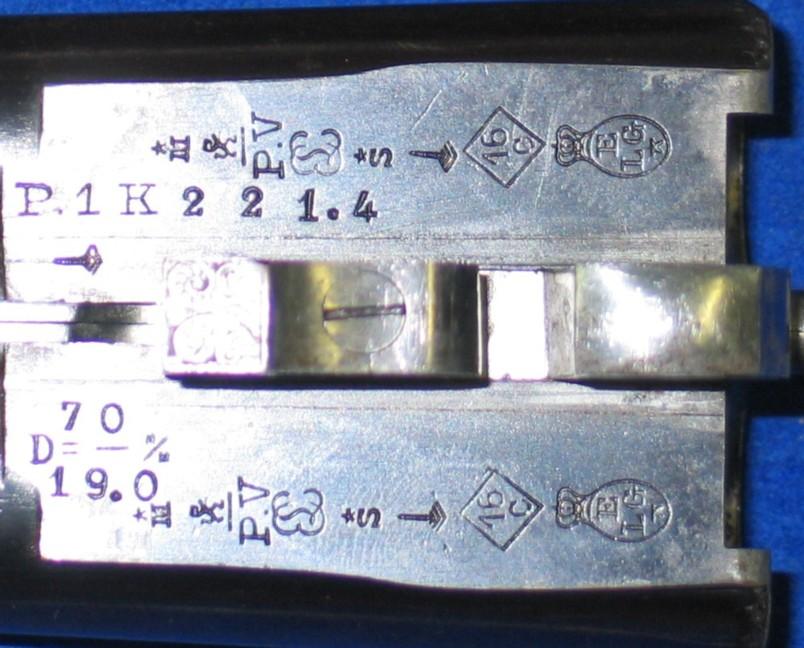 Jean Dessart
Rue du cercle, Vivegnis (1903)
Rue du crucifix, 37 to Herstal (1919-1920)
Four Belgian patentee.