Some of the most beautiful work of this craftsman, and many others, are in this book "Liège Gunmakers through their Work. 1800 - 1950".
For more detail see: LIEGE GUNMAKERS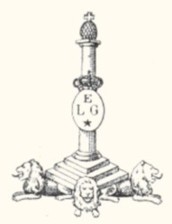 H. DEVILLERS
Joseph DEVILLERS in Liege whose activities range between 1734 and 1862.
On sale at "MAGAZIN ROYAL"
Photos Littlegun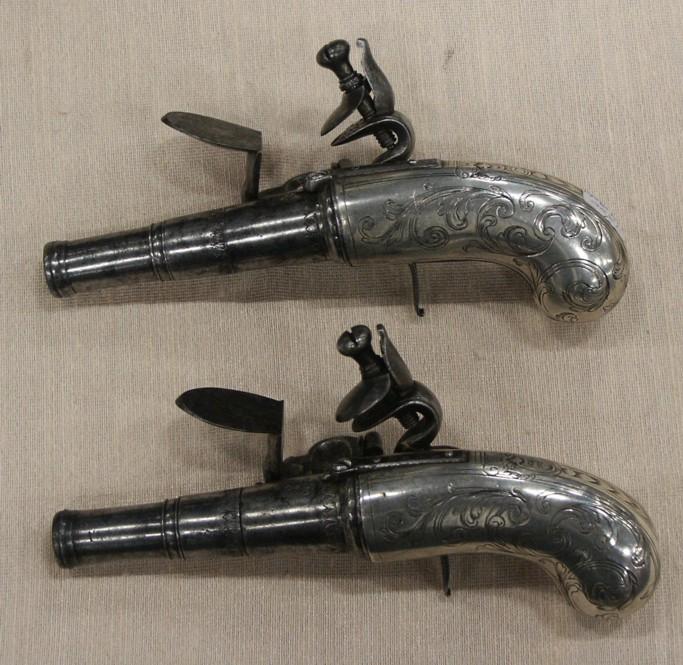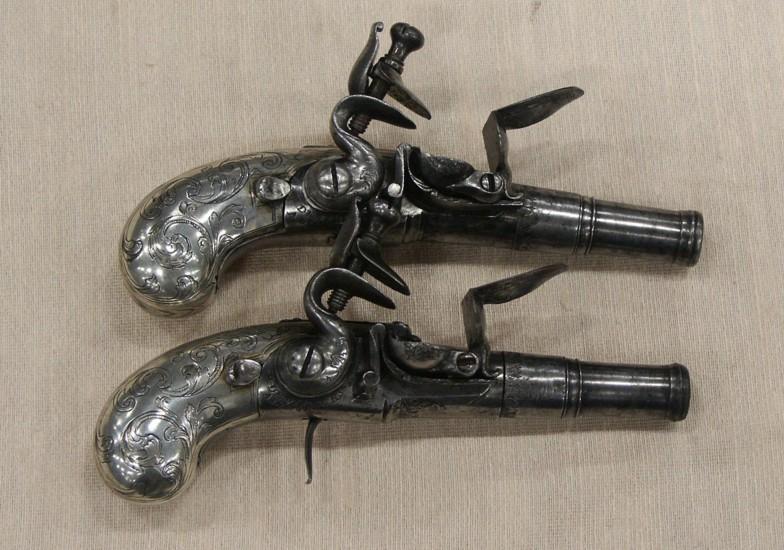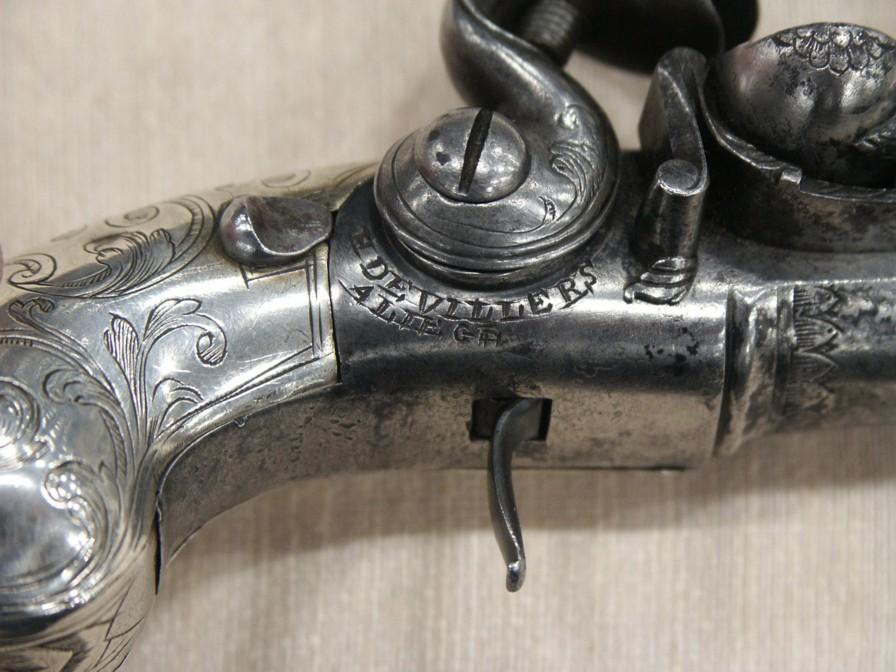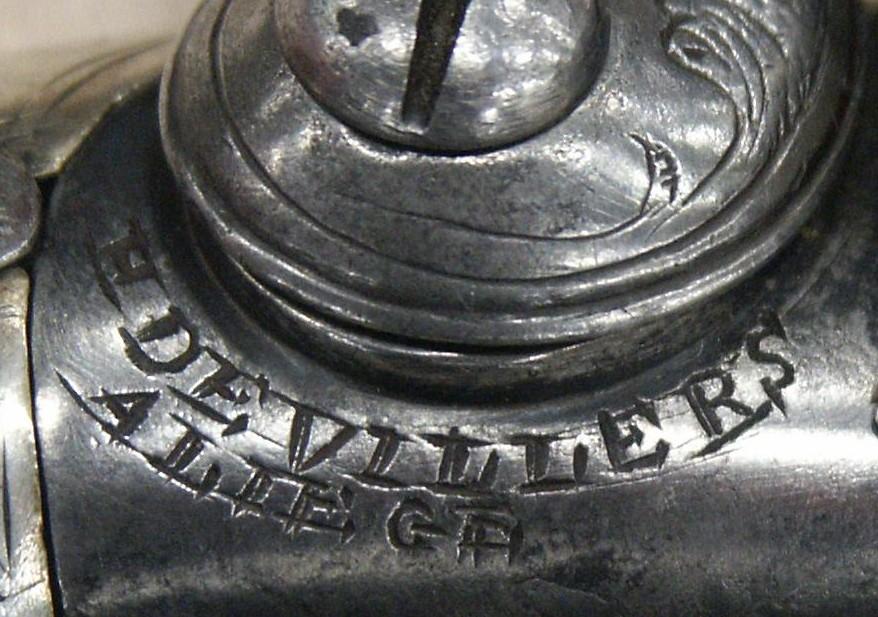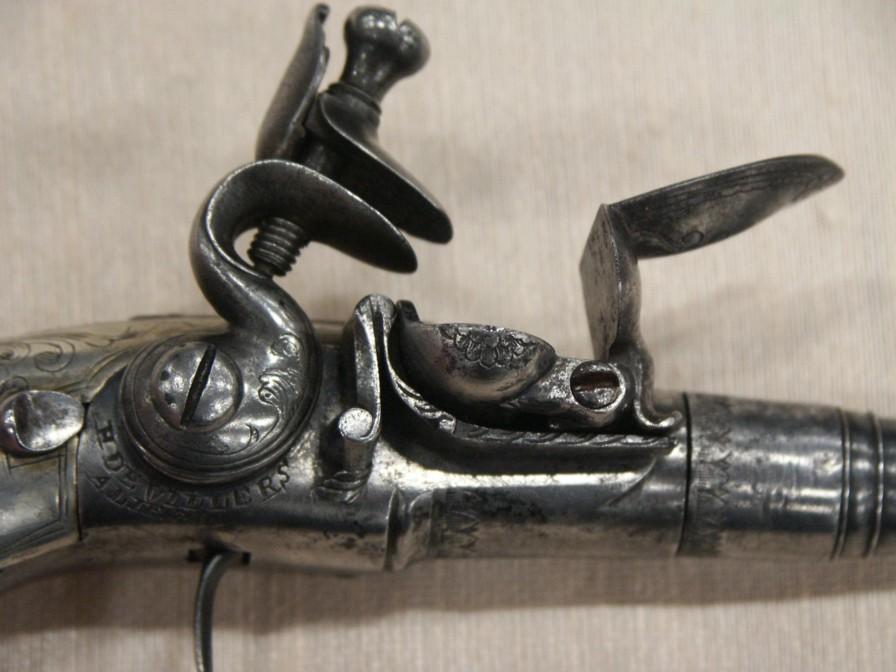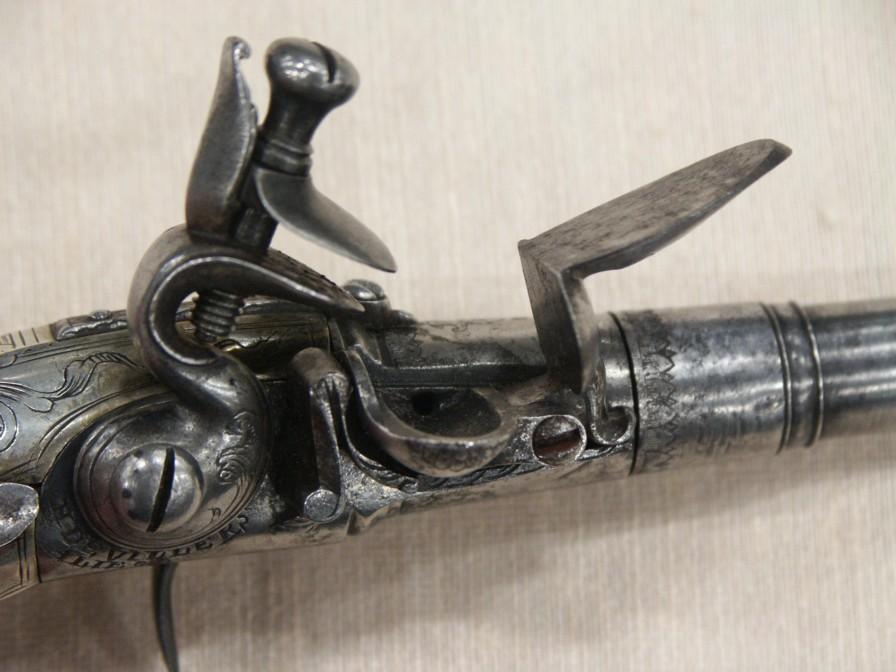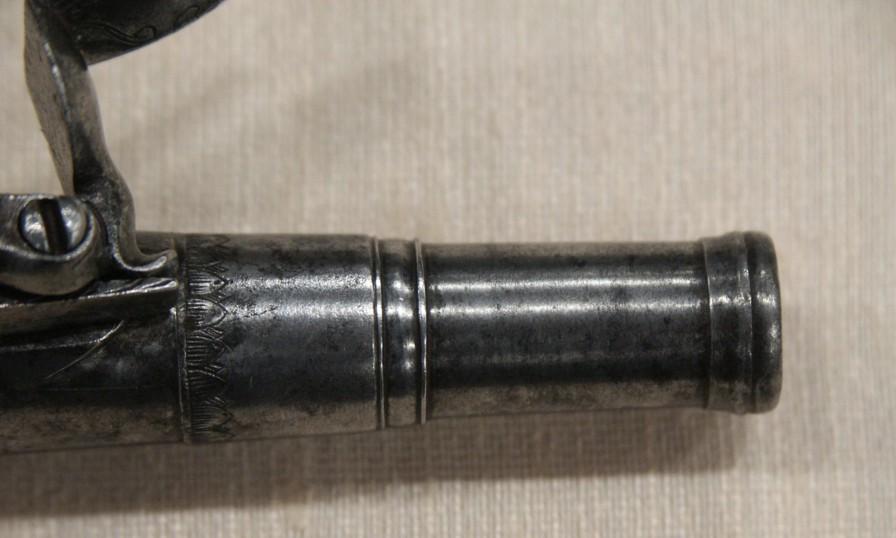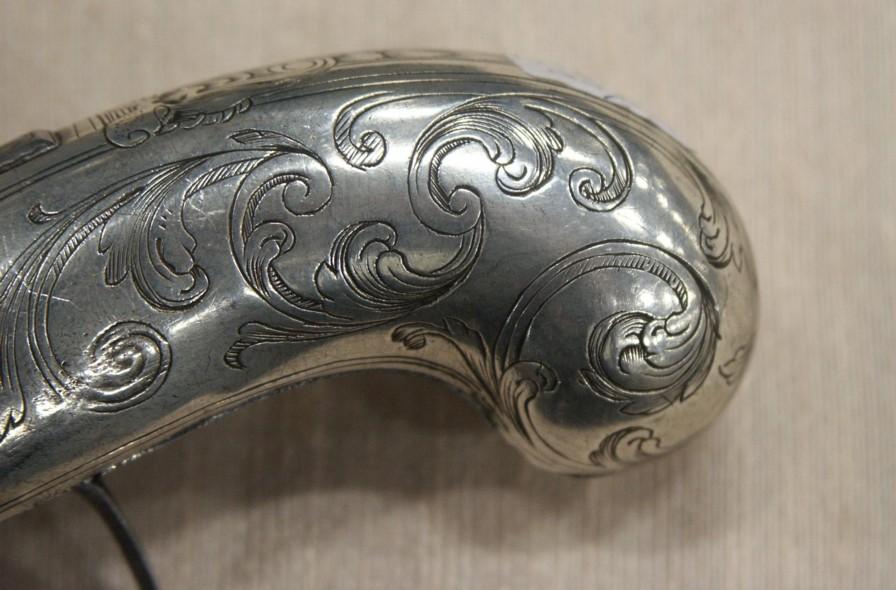 Pistol DEVILLERS
It acts of a flintlock pistol of voyage to at the end of XVIII century with long barrel.
The round lock is to "The French" and the hammer in swan neck.
Mounting is in drowning with nozzle ending in a brass cap just like the trigger guard under trigger bent towards the back and the master key-rod. Against-lock worked, also out of brass is fixed by two screws. The barrel is with side on a quarter its length then round and ends in a handlebar also brought back out of brass.
It probably acts of a production of Joseph DEVILLERS in Liege (with the ensign of the BLUE LION) whose activities range between 1734 and 1862.
GG