Some of the most beautiful work of this craftsman, and many others, are in this book "Liège Gunmakers through their Work. 1800 - 1950".
For more detail see: LIEGE GUNMAKERS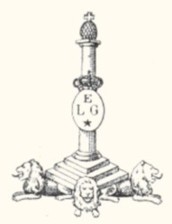 Dolne
Dolne (L.Dolne.bar)Rue Stéphany, 8 to Liège
Belgian bench of test : 1873 to 1881.
Apache : Arm with blade knife and buckles "blow of fist"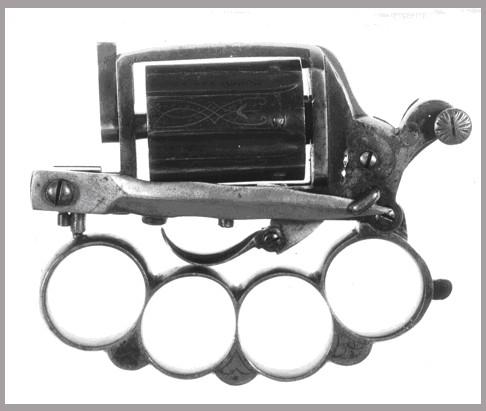 REVOLVER COMBINES DOLNE (Apache)
This weapon combined with the astonishing aspect was manufactured by L DOLNE in LIEGE starting from a patent deposited in 1869.
This curious revolver combining a weapon with fire, a headache or American fist and a dagger was certainly more spectacular than really effective.
Its system with pin of small gauge and the too small blade was there probably for something.
Only the headache could have with the body with body, a certain effectiveness.
As for unfolding the weapon at the time of a surprised aggression, all the doubts are allowed with regard to the results.
In spite of that manufacture out of steel and out of brass is extremely acceptable. Its current scarcity makes of it a very required part of the collectors.
TECHNICAL DETAILS
Length: 110 mm folded up and 200 mm unfolded - Weight: 385 gr. - Gauge: 7 mm with pin.
GG
Photographs sent spontaneously by a large friend of the site "HORST HELD" with all my thanks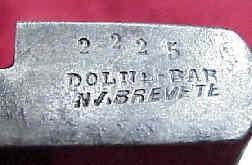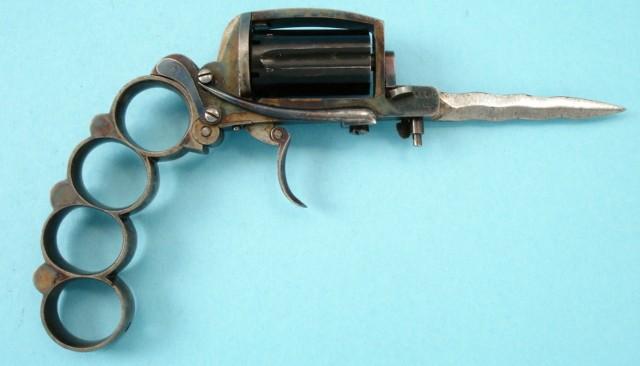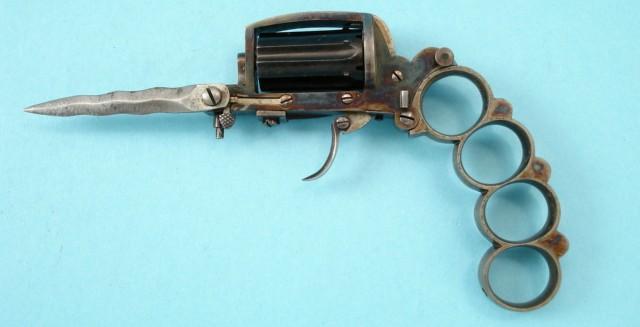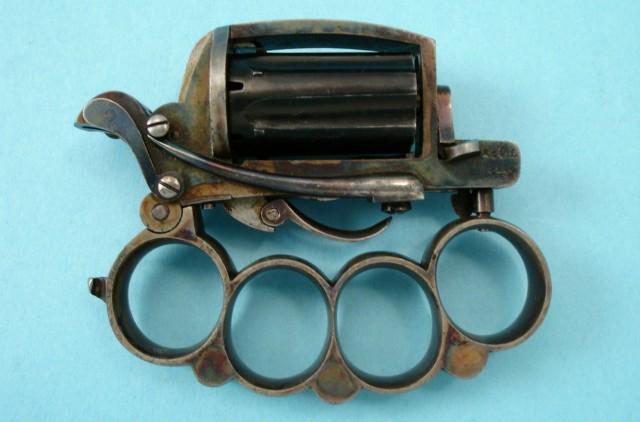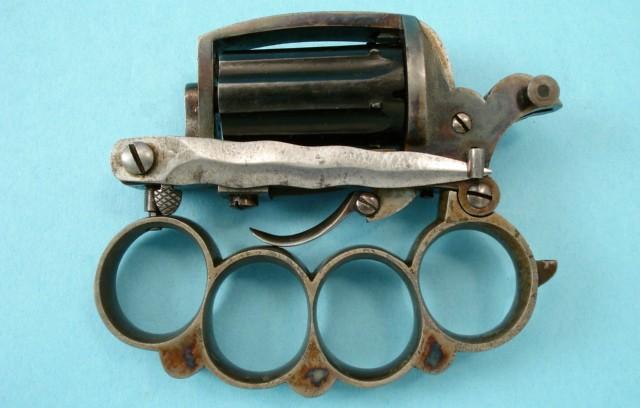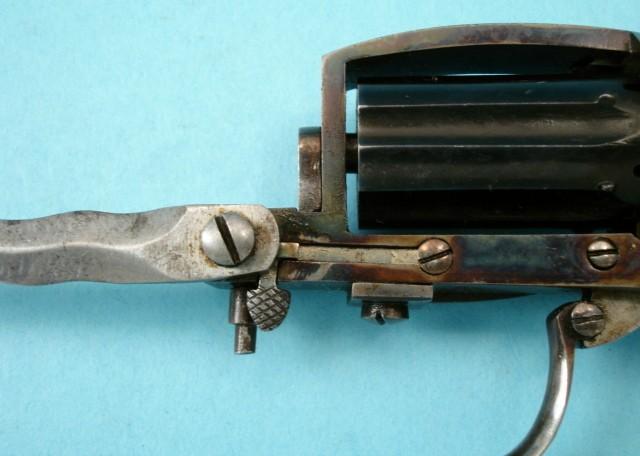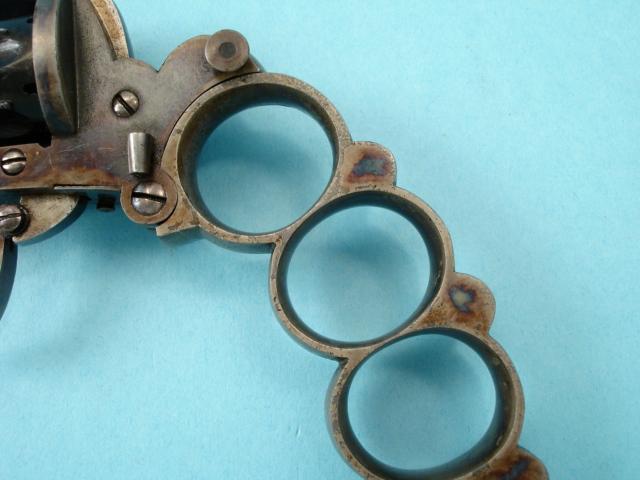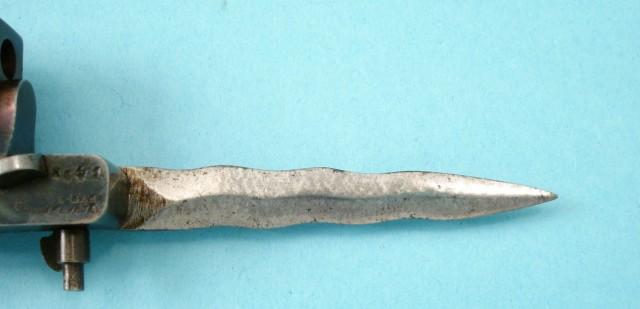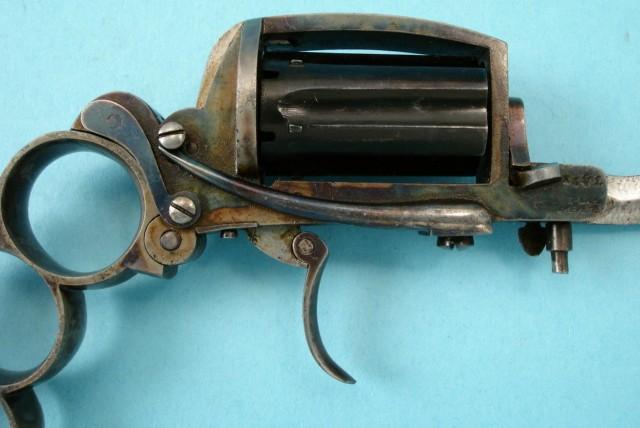 Dolne
Many thanks to Howard Resnick for the pictures.