Some of the most beautiful work of this craftsman, and many others, are in this book "Liège Gunmakers through their Work. 1800 - 1950".
For more detail see: LIEGE GUNMAKERS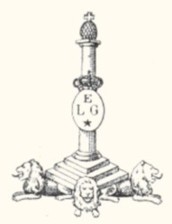 Ferdinand Drissen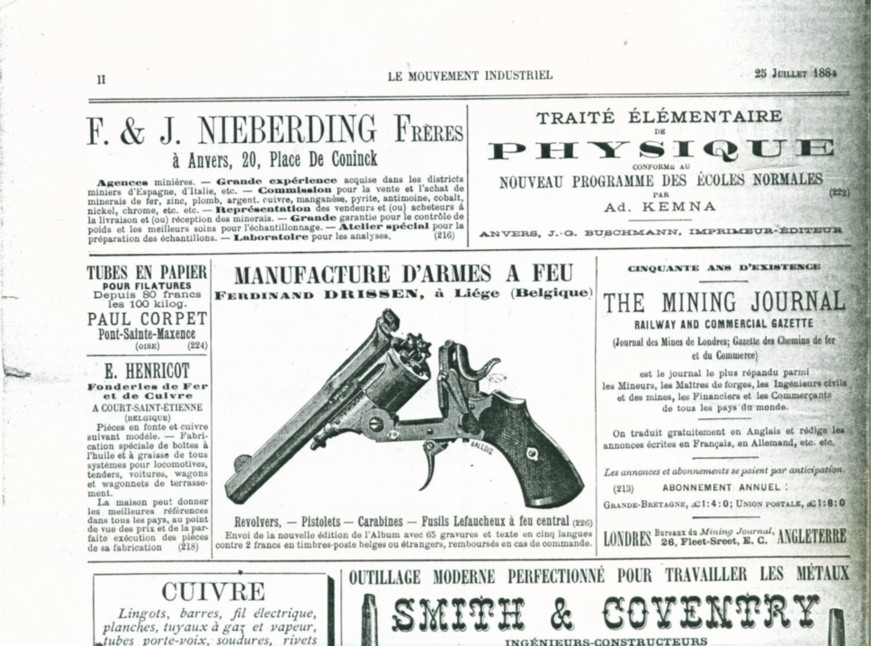 Ferdinand Drissen
This is a side-by-side center fire double barrel shotgun, with front lock, outside hammers, locking by key lever between the hammers and probably with double locking bolt and 16 gauge smoothbore The walnut stock is of pistol grip type and unsophisticated engravings on locks representing hunting scenes. This is a hunting gun for for small game.
The manufacturer
Ferdinand DRISSEN was registered with the Liege Proof House from 1874 to 1900. In 1900 its activities were carried on by BERNARD E & Co.
GG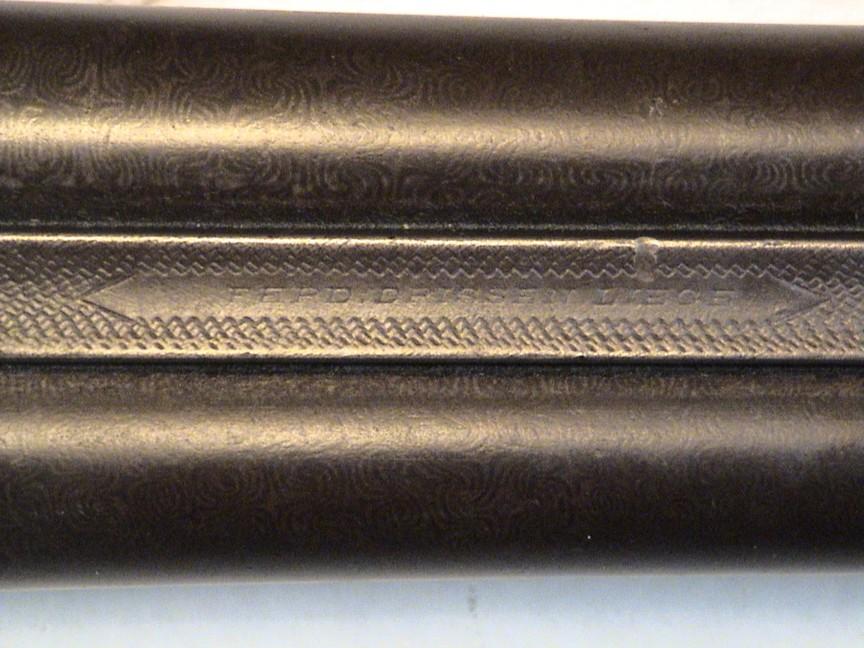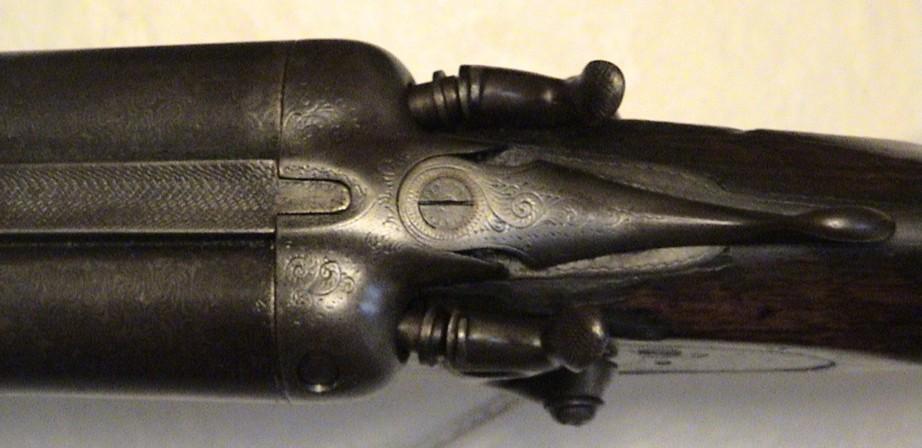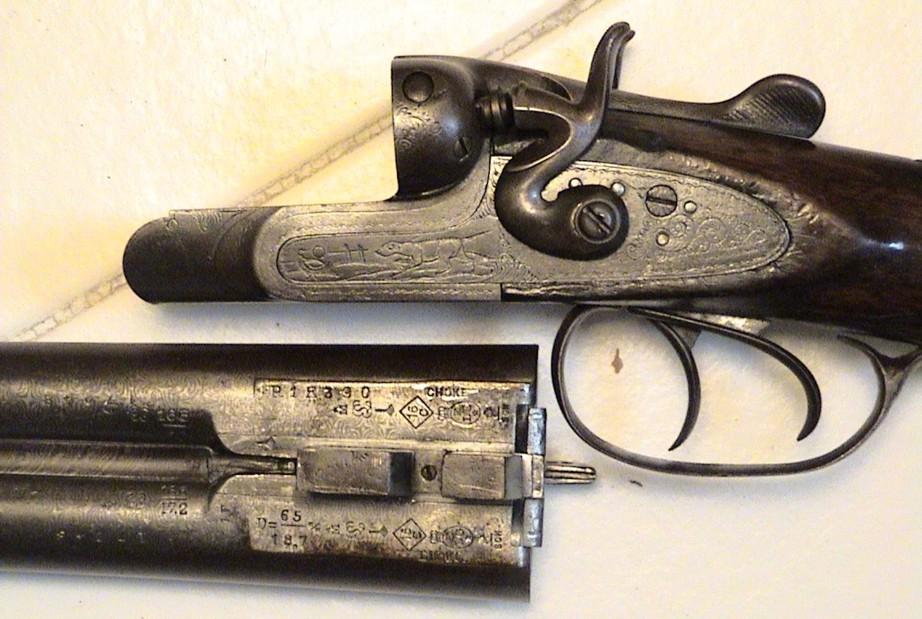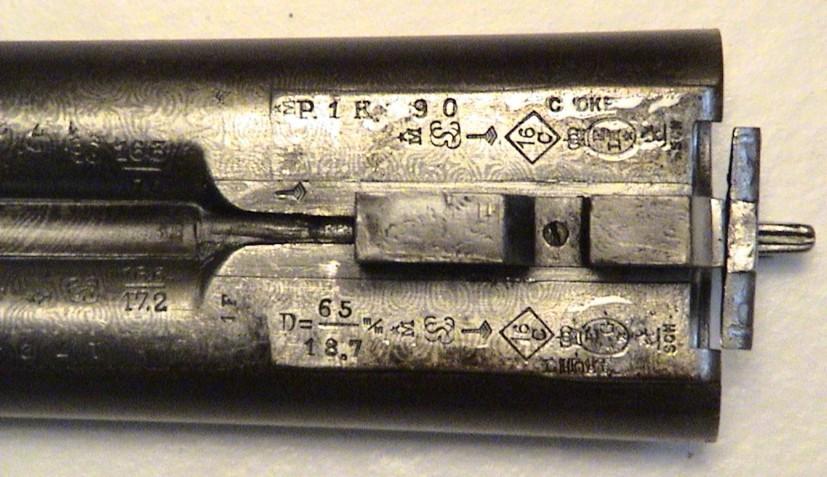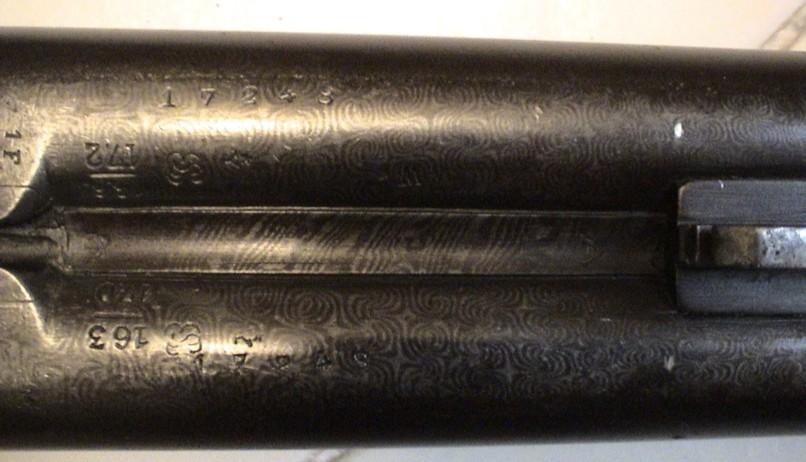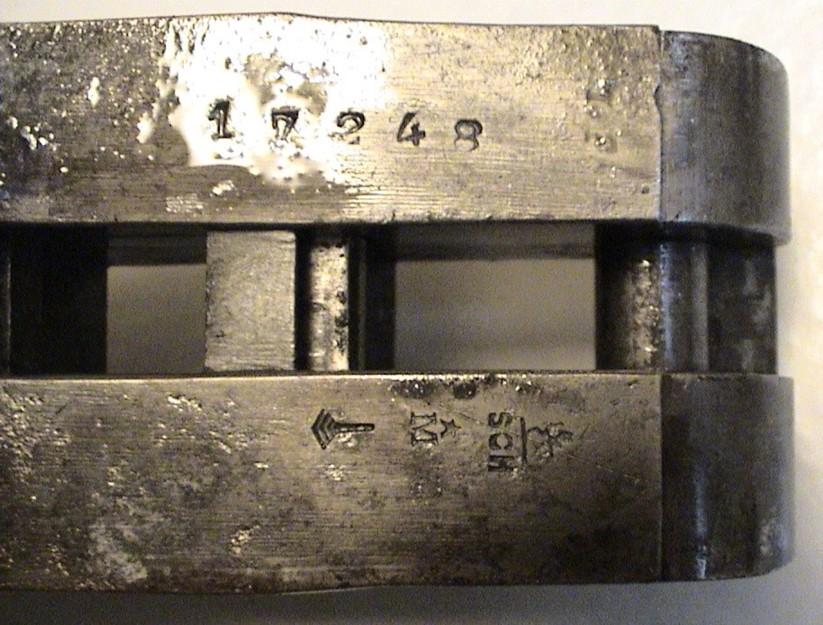 DRIESEN
Revolver with pin and with open framework of Lefaucheux type 7 mm caliber some.
The trigger is folding without trigger guard.
It carries the punches of the proof house of Liège following:
Spangled ELG in an oval - acceptance of 1846 to 1893.
R spangled: countermark of the controller of 1877 to 1968.
It still carries the following marks:
FD in a rhombus lying which is the mark of Fernand DRIESEN (Proof house of Liège 1874/1900).
Its company will be taken again by BERNARD E & Co street Mont St Martin in Liege in 1900 and this one will keep the mark of DRIESEN while adding seems it a crown to it (see illustration).
ACIER FONDU: without comment.
773: job number.
GG
Photos Littlegun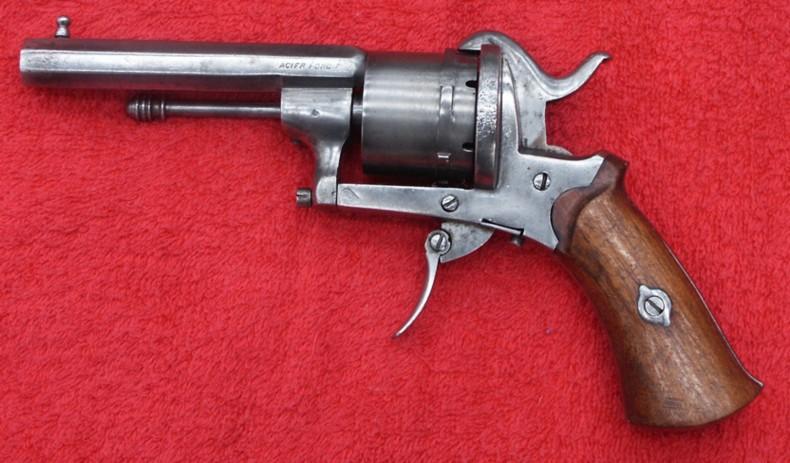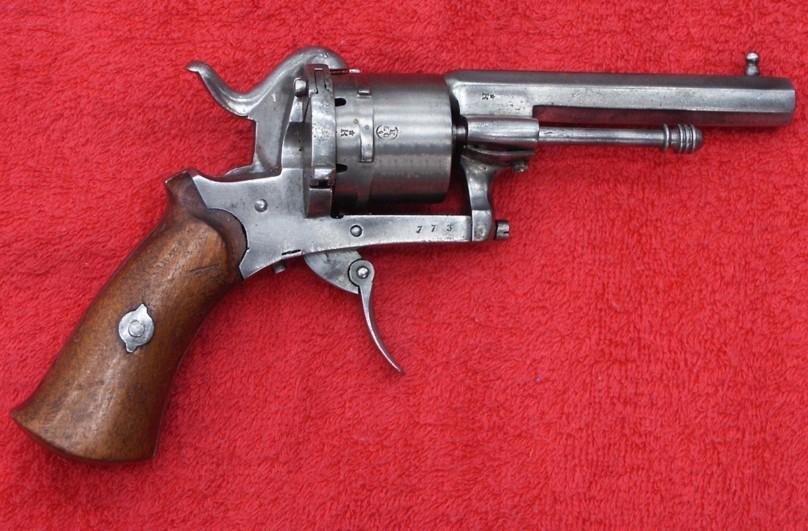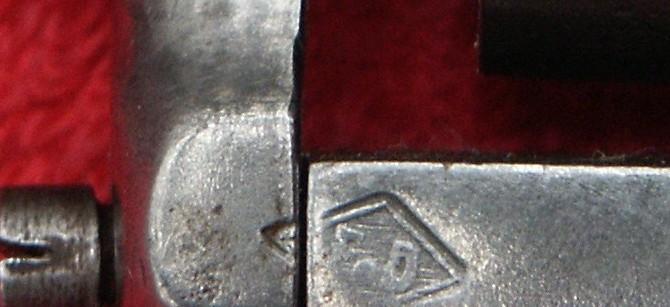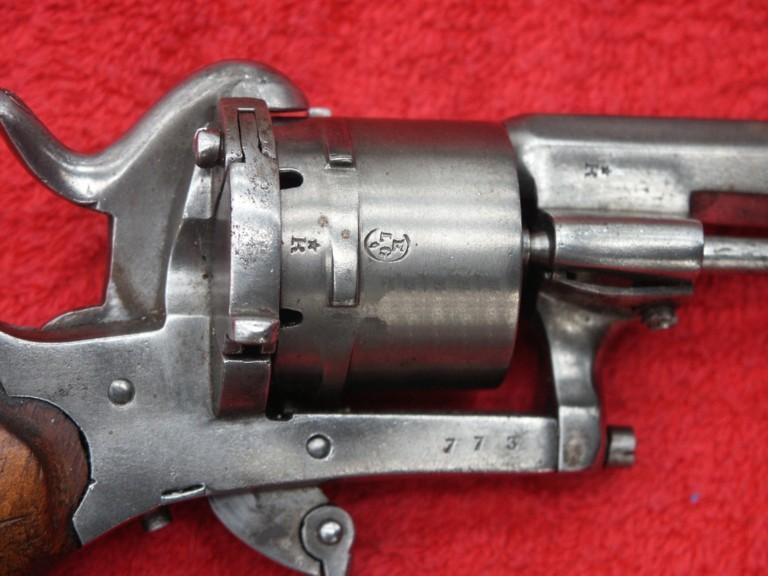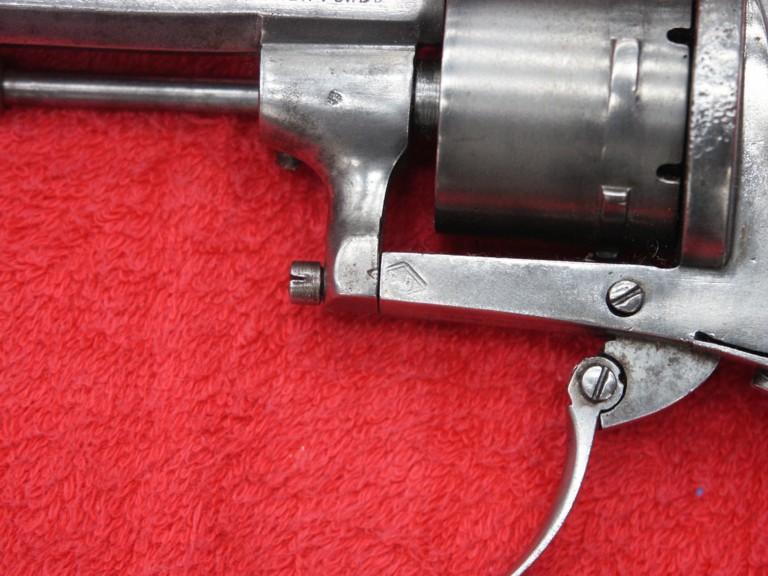 Fernand DRISSEN
It is about a pistol of the type FLOBERT of caliber 22, the stick of drowning is grooved of type "Renaissance", the trigger guard with puts back finger, the gun with 8 sides and locks it of type FLOBERT.
Punches
They are of course the punches of the proof house of Liege, namely:
Spangled ELG in a crowned oval: acceptance post 1893.
Peron: inspection post 1853.
A spangled: countermark of the controller post 1877.
Other marks
FD: could be the mark of Fernand DRISSEN already evoked on the site.
FL 22 C: gauge 22 Flobert.
This last mark thus states that the weapon in the beginning was manufactured to draw from the 22, it seems that the weapon was made inapt for the shooting by stopping of the gun and boring of a hole in this one. Without counting possible modifications to the lock no visible on the photographs.
GG