Some of the most beautiful work of this craftsman, and many others, are in this book "Liège Gunmakers through their Work. 1800 - 1950".
For more detail see: LIEGE GUNMAKERS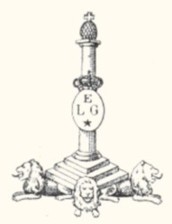 Duchateau Jean

Here is a beautiful pair of superimposed rifles of Liège manufacture, engraved each by an engraver, Dieudonné Pirard and A. Rouffin.

Greek letter phi : annual letter of 1961

G and T under star: countermarks of controllers of 1877 to 1968

Perron : inspection since 1853

1kg190 : weight of the barrel being able to draw from the cartridges with powder without smoke since 1924

Lion on PV: test with the live powder of 1898 to 1968

ELG on star in crowned oval: acceptance between 1893 and 1968

12-70 in omega lying: nominal gauge and length of the casing since 1924

Poldi Nickel Steel JF ? : the type of steel produced by the Czech company Poldi located in Kladno used by the gunner Jean Falla, but there is a small problem since Jean Falla was active until 1953. However, the rifle was tested in 1961...

JD crowned: almost certainly the initials of Jean Duchateau.

Jean Duchateau first worked alone between 1923 and 1925. He joined forces with Jules Thonon from 1925 to 1936. From 1936 to 1963, he again worked alone and in 1964, the company became Duchateau Jean fils.

This pair is thus a production of the end of the activity of Jean Duchateau which had specialized in the fine weapons, by pair and even trio if one believes a catalog.

The engraver Dieudonné Pirard lived from 1887 to 1965. Here is his picture: Pirard Dieudonne

We did not find anything on A. Rouffin. We also find his name on another weapon presented in the following link Dumoulin Francois & Cie

GP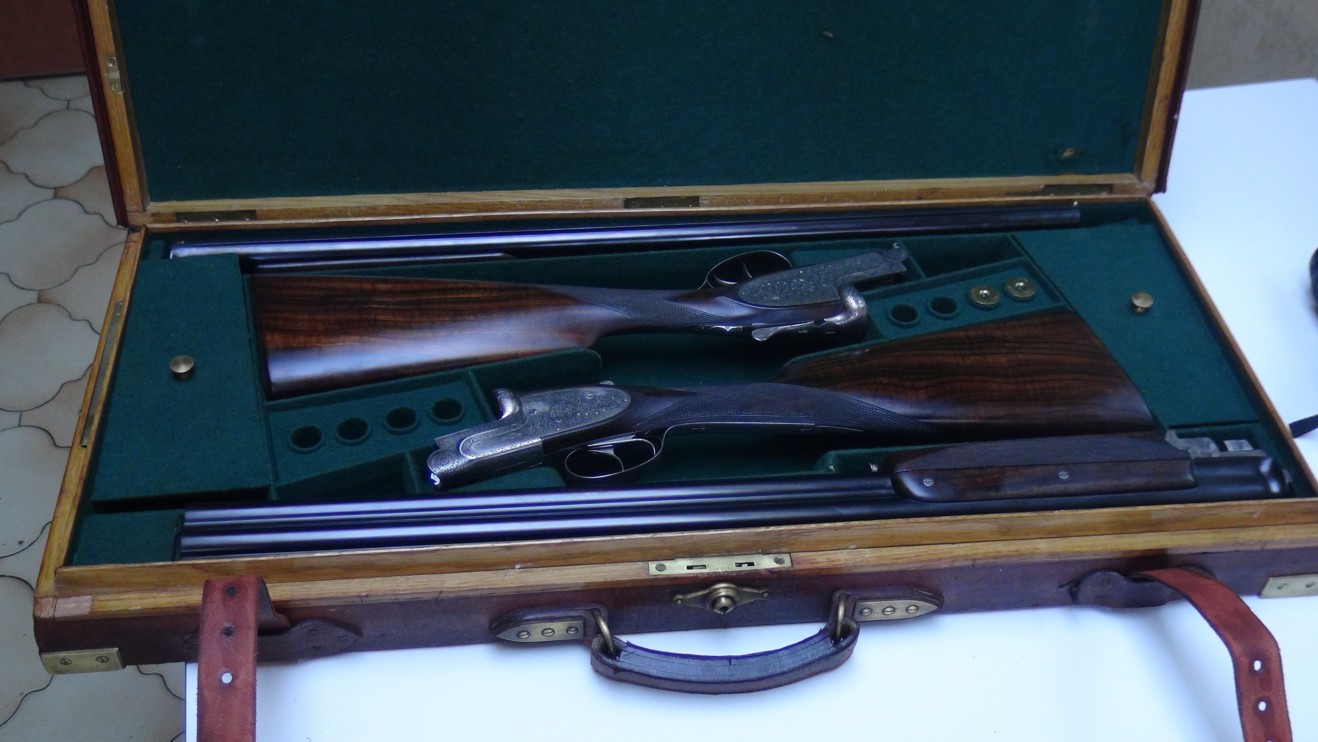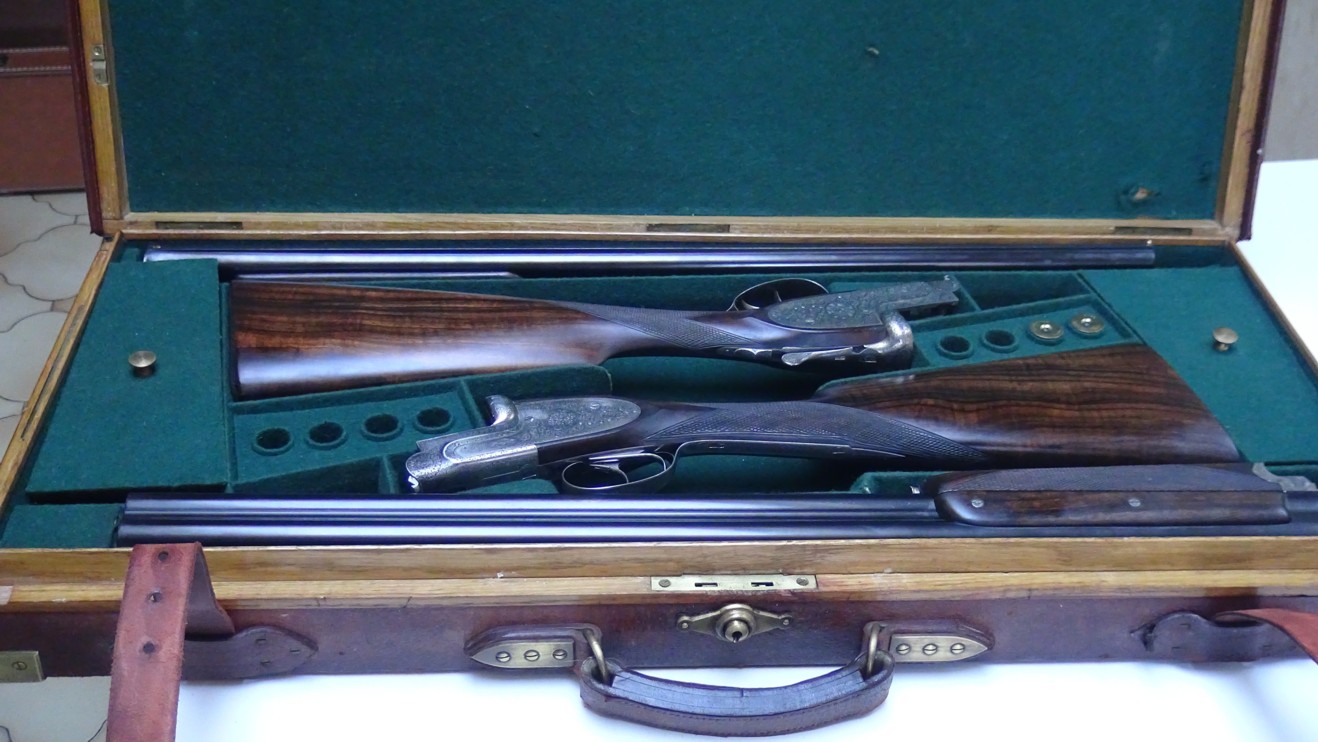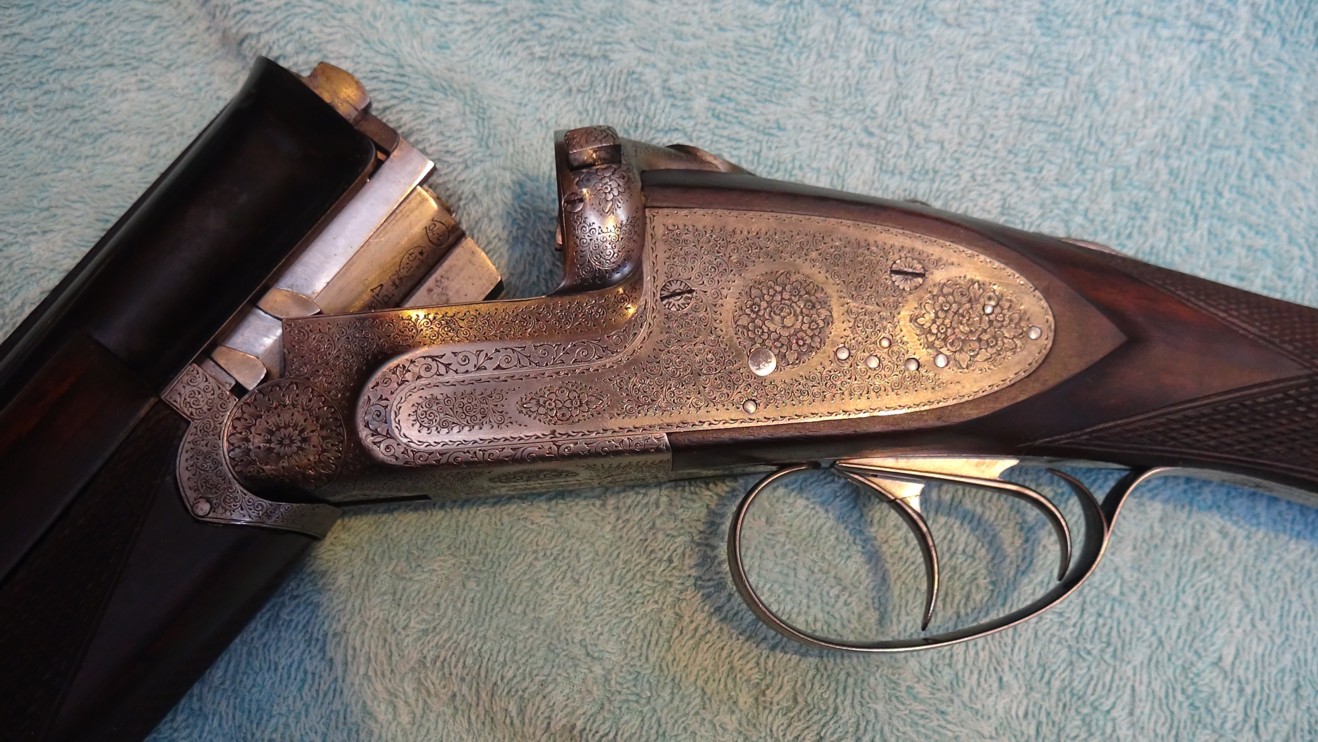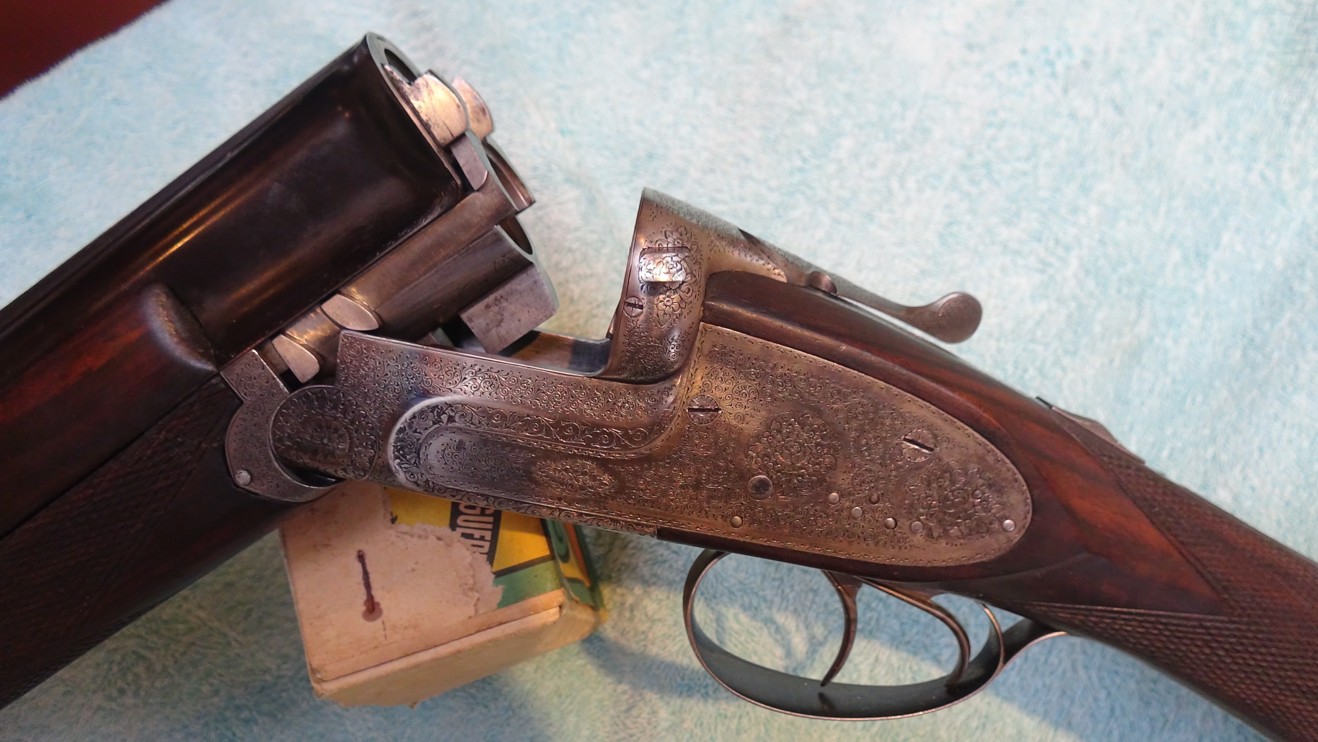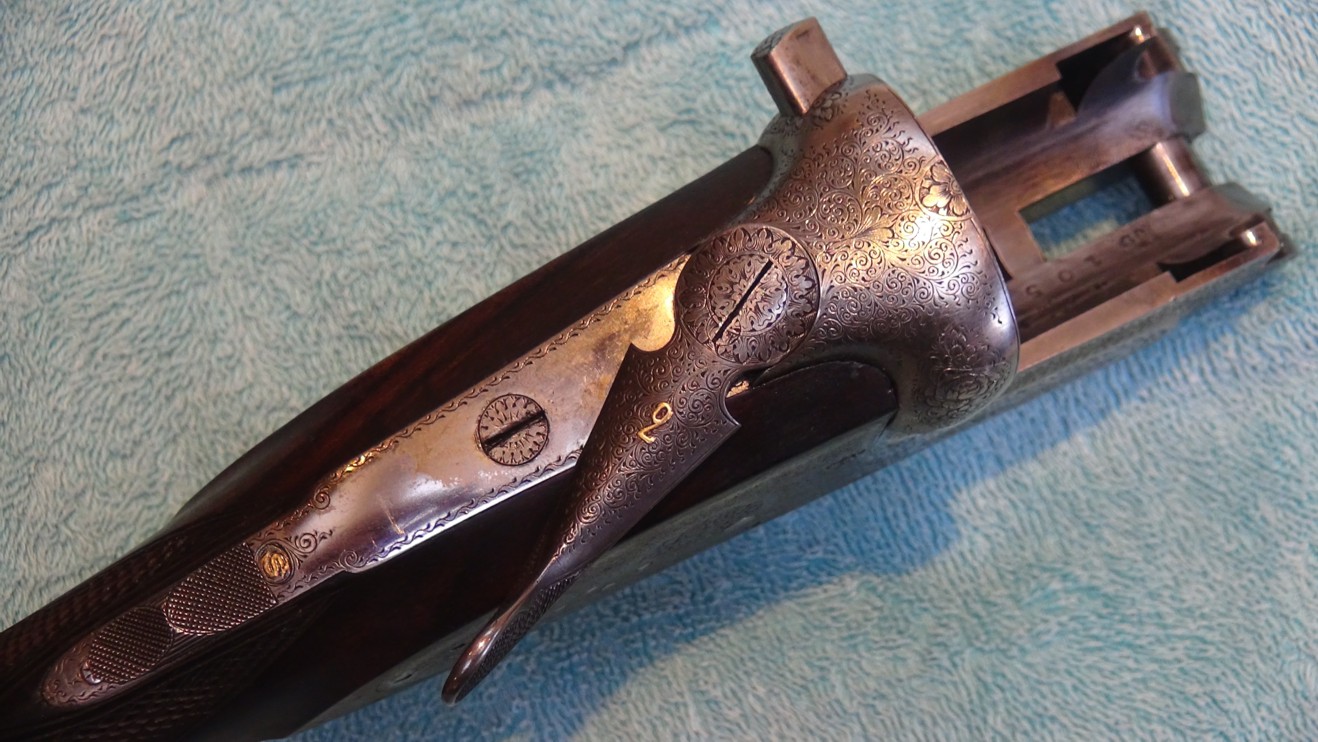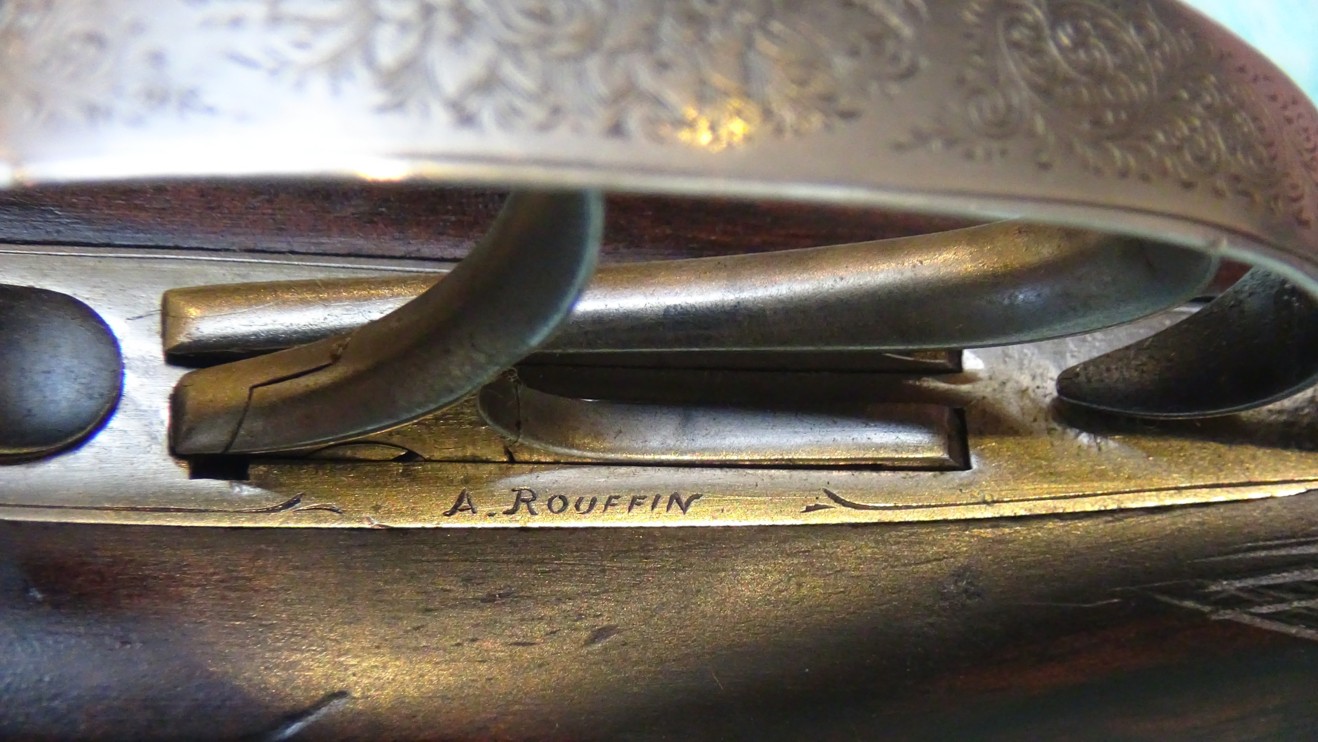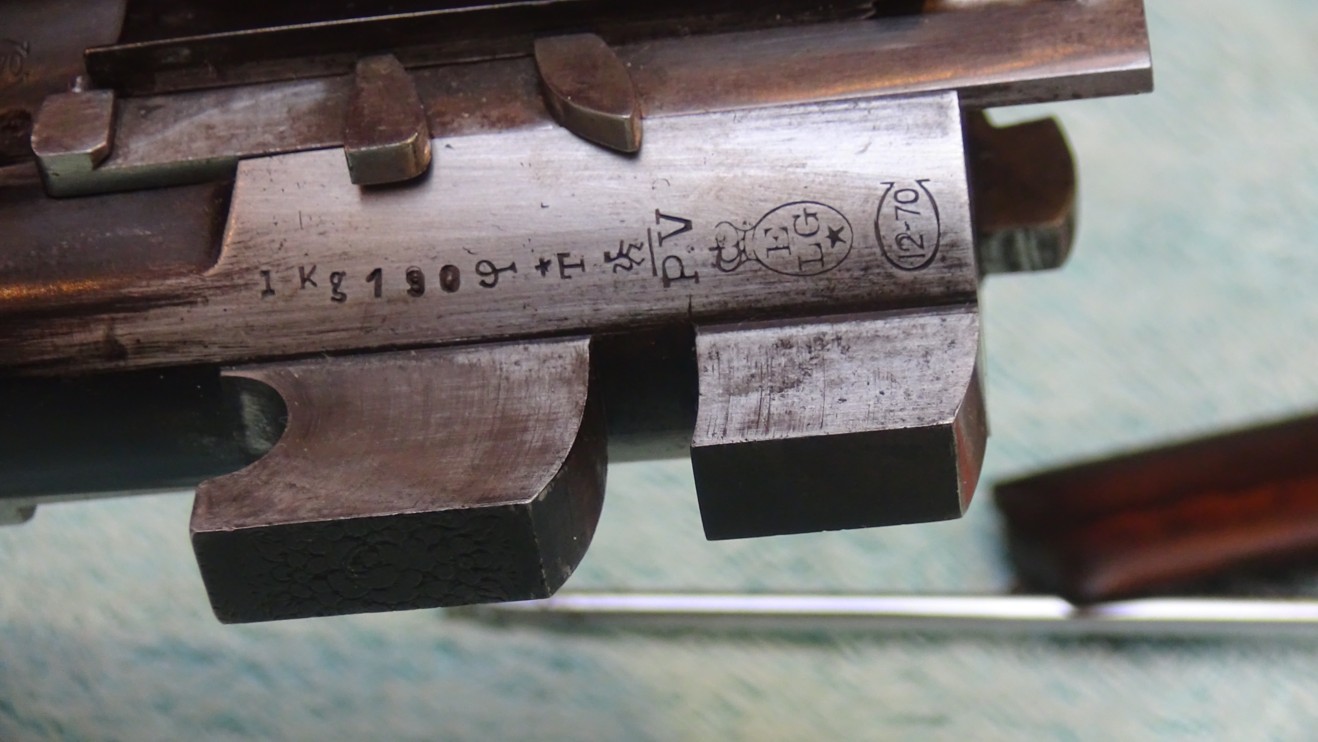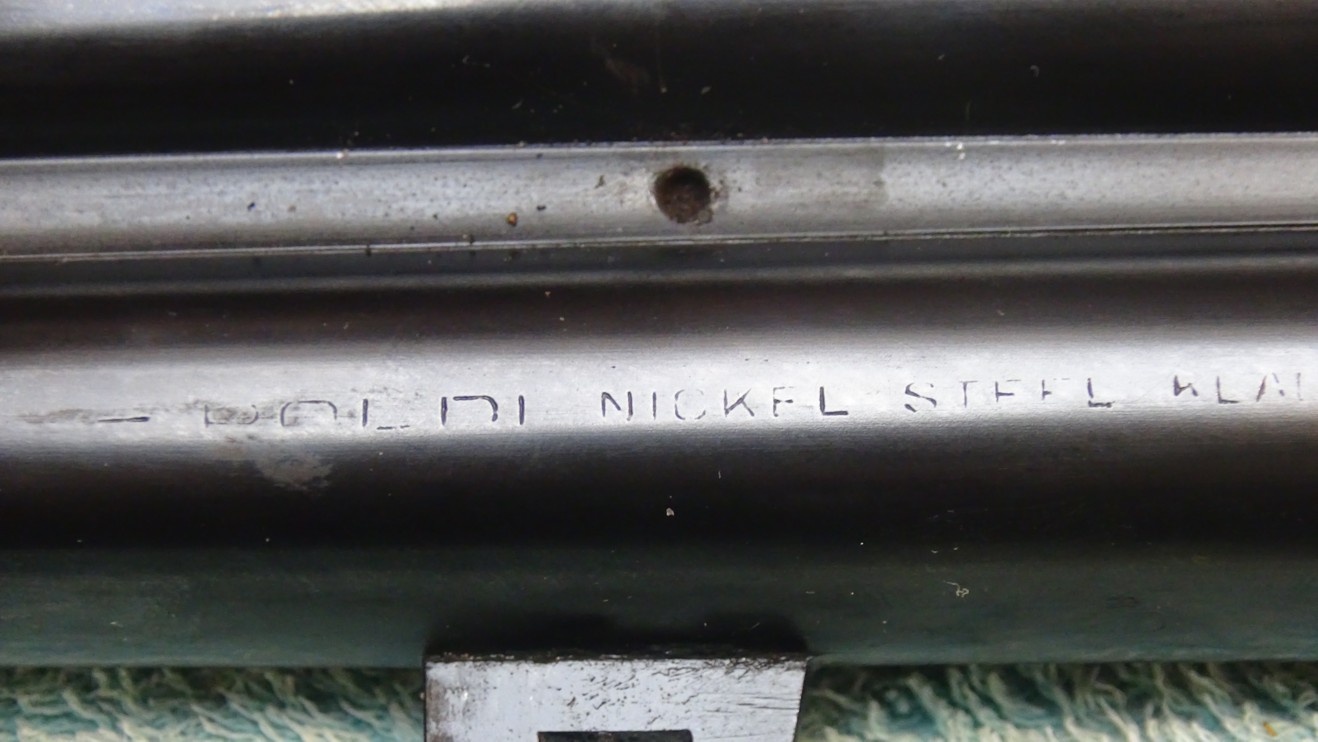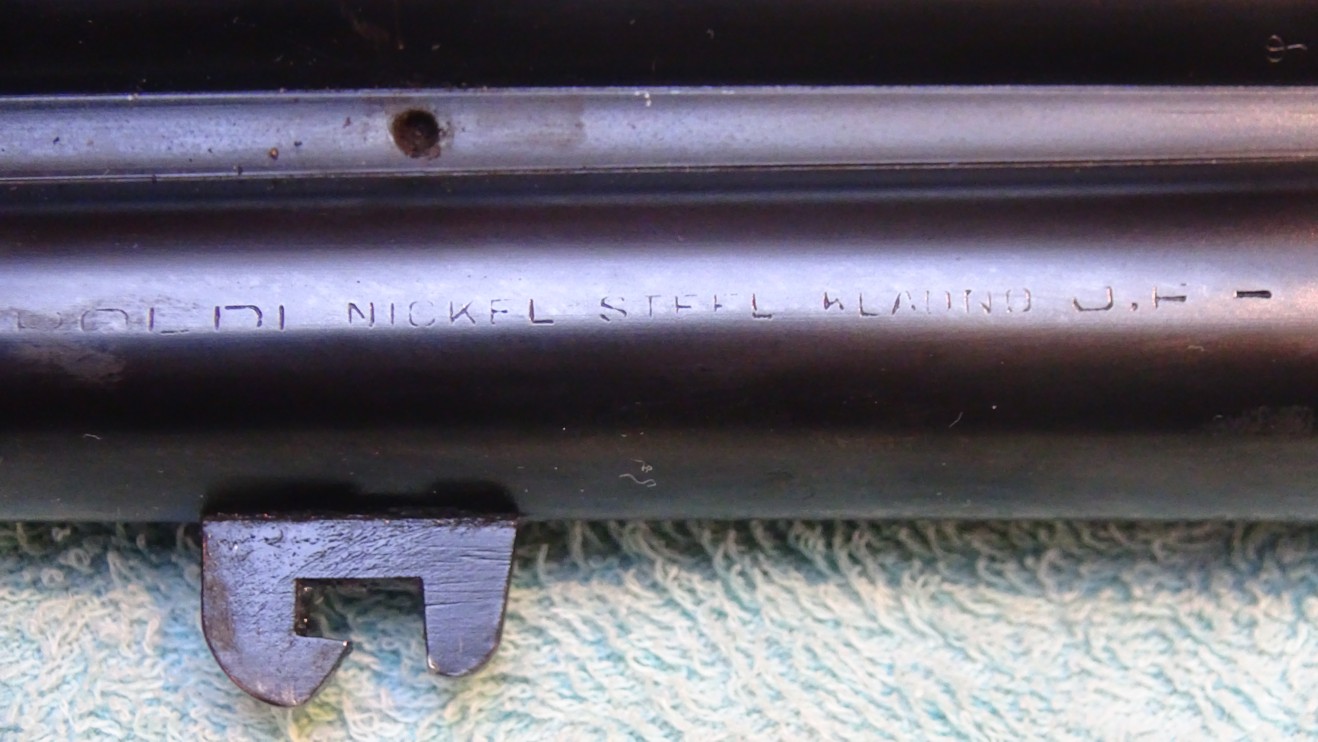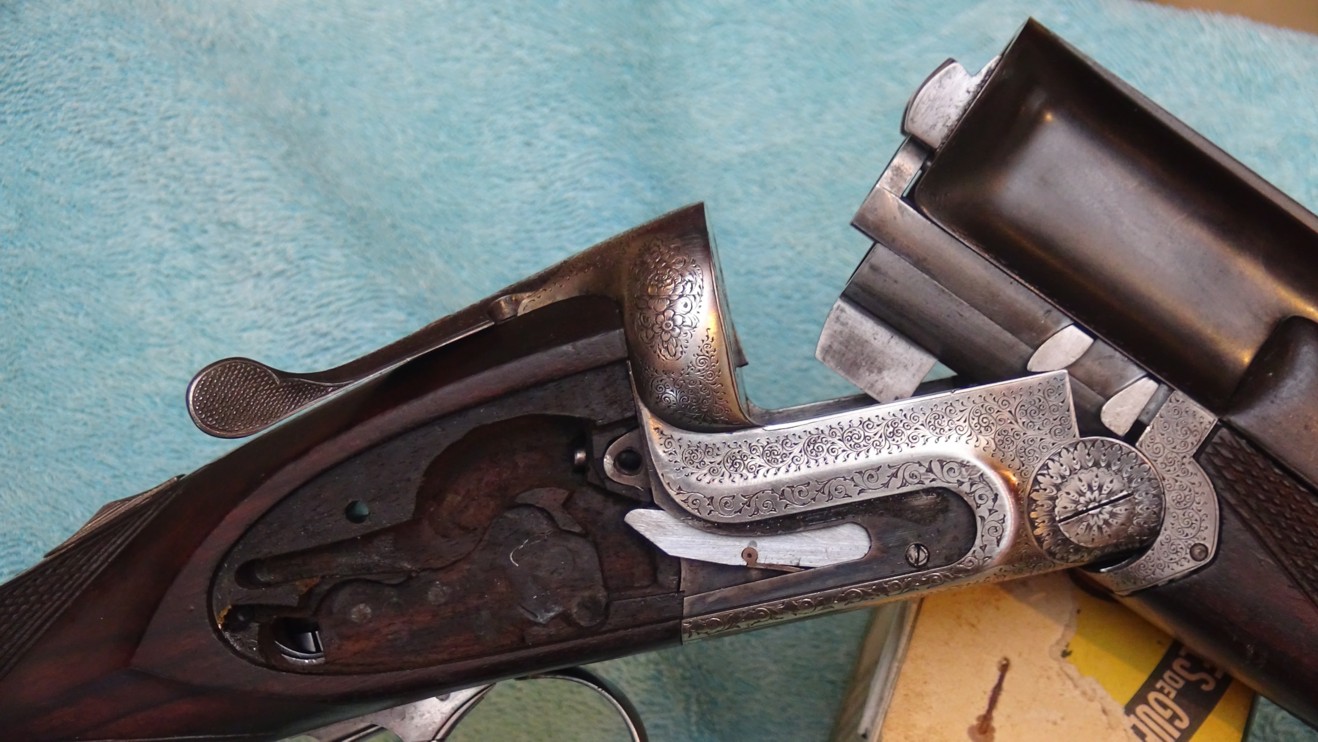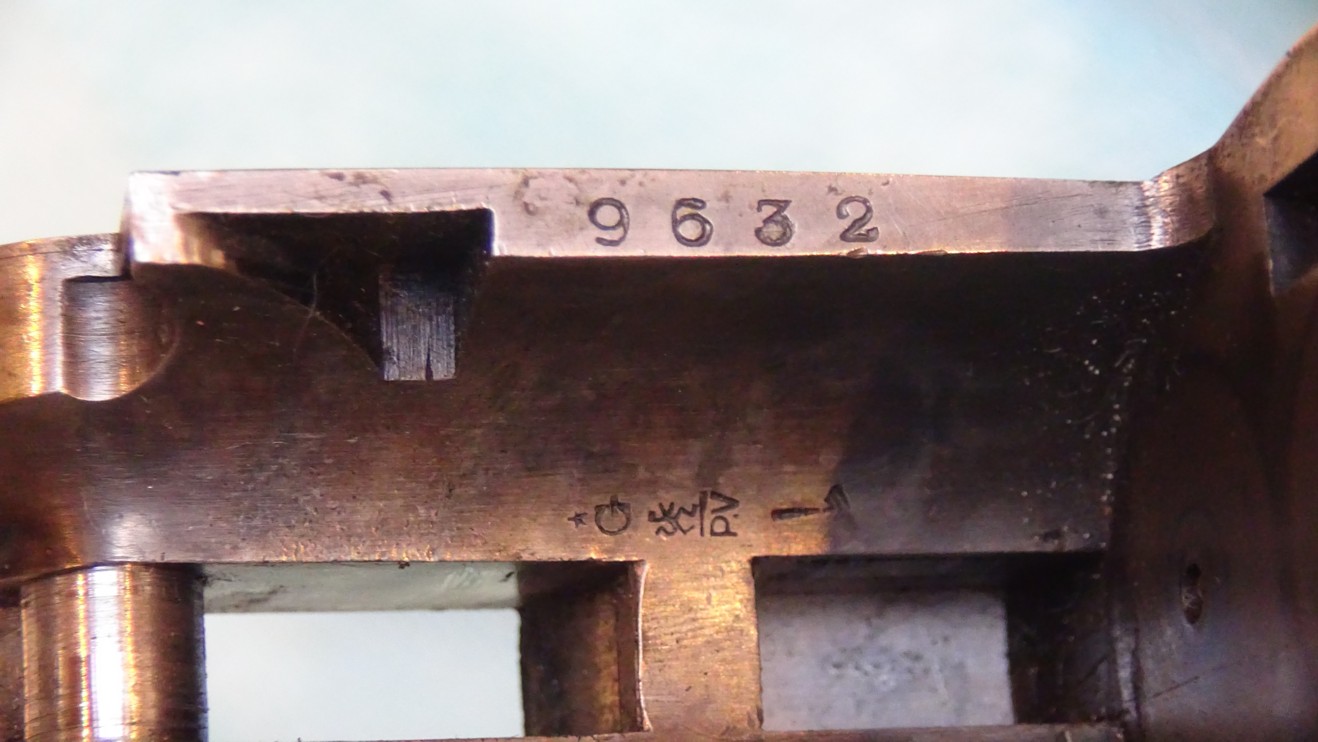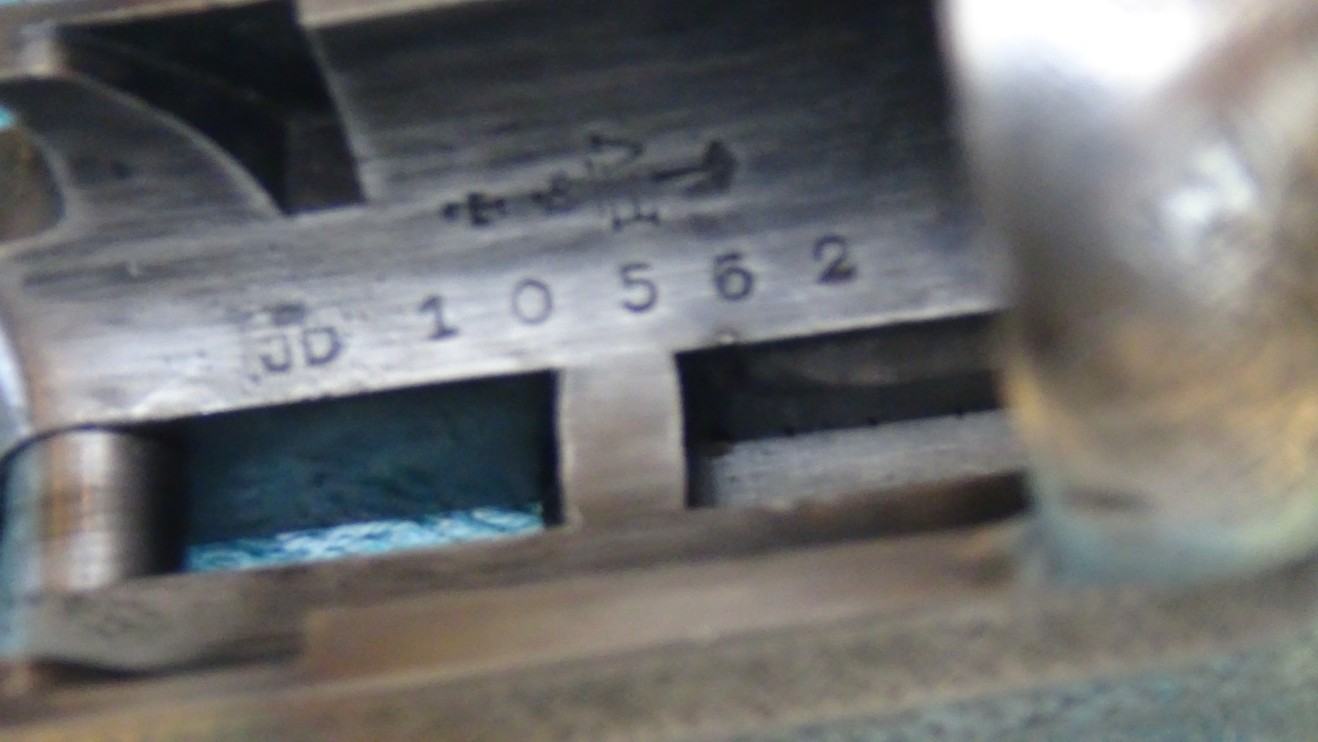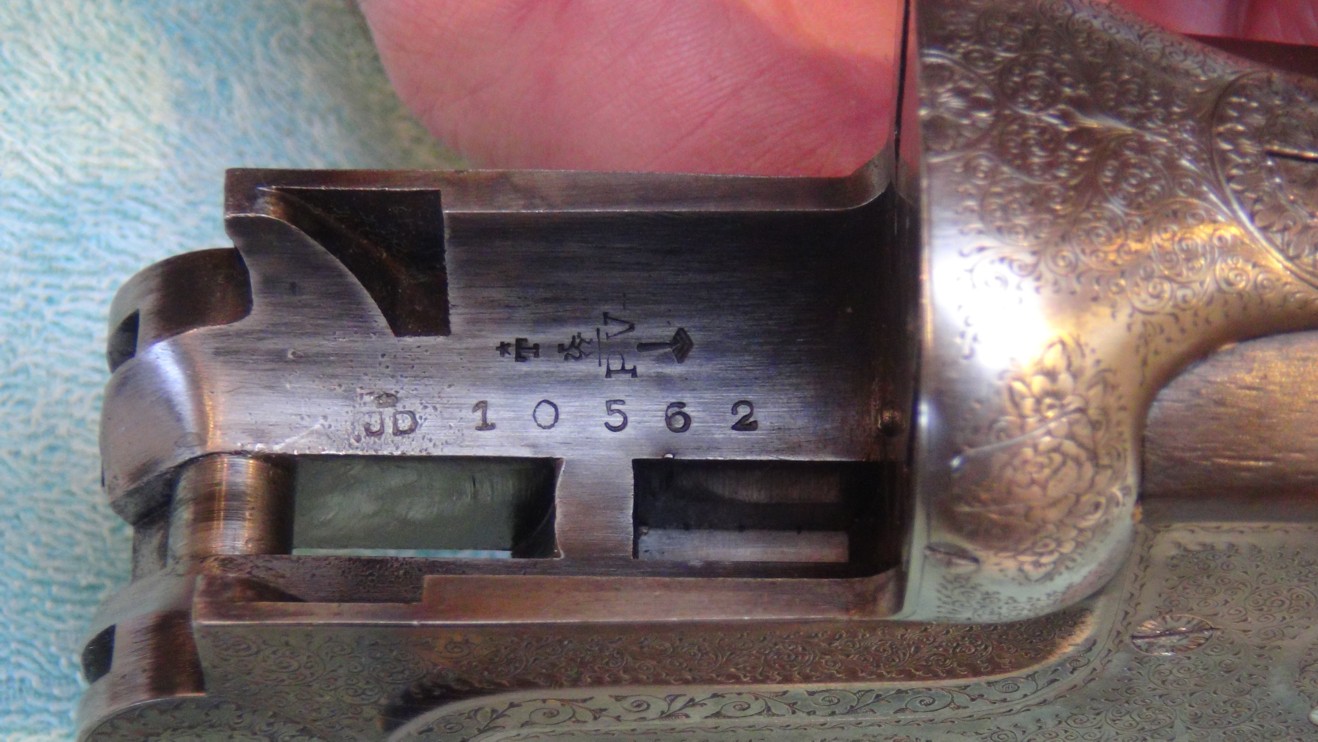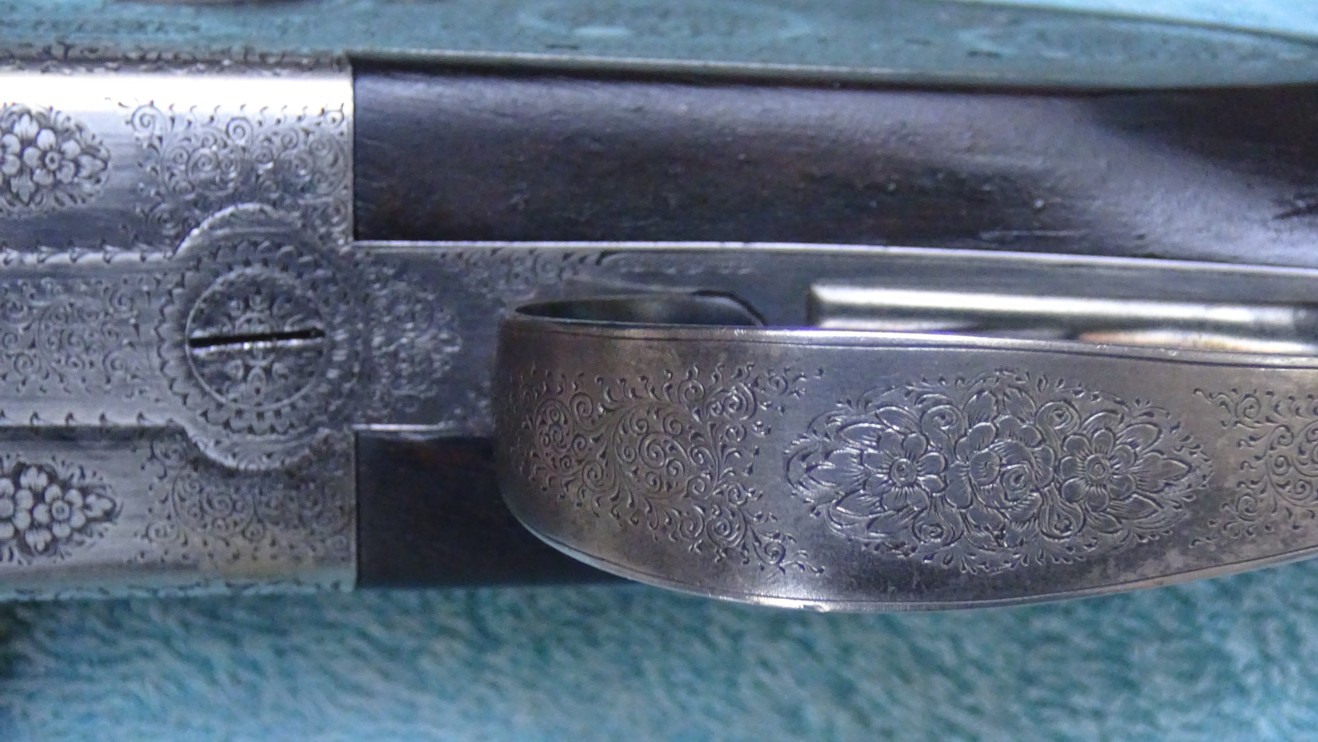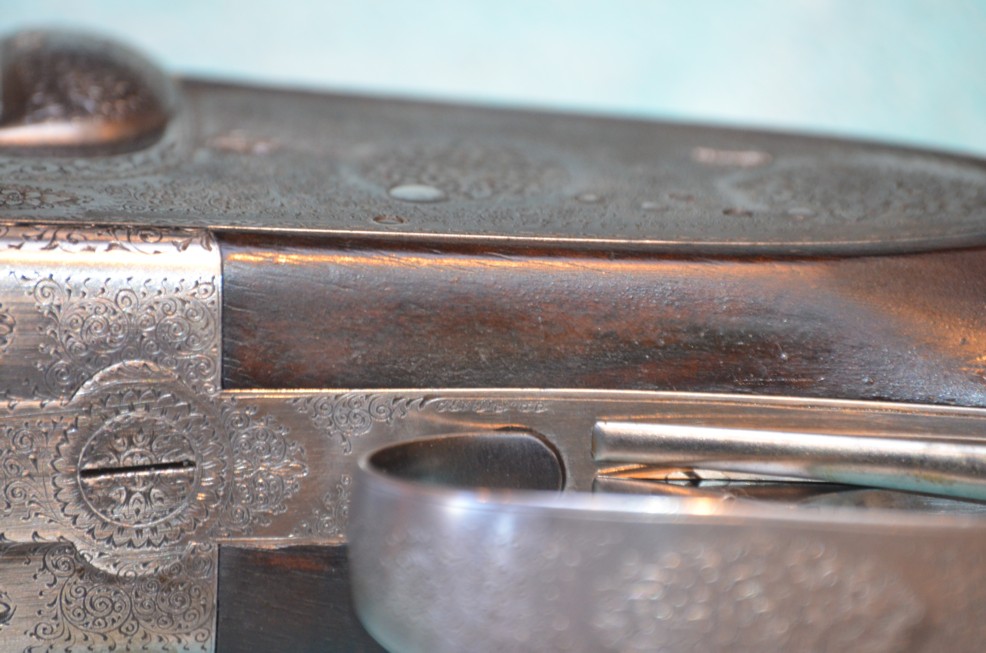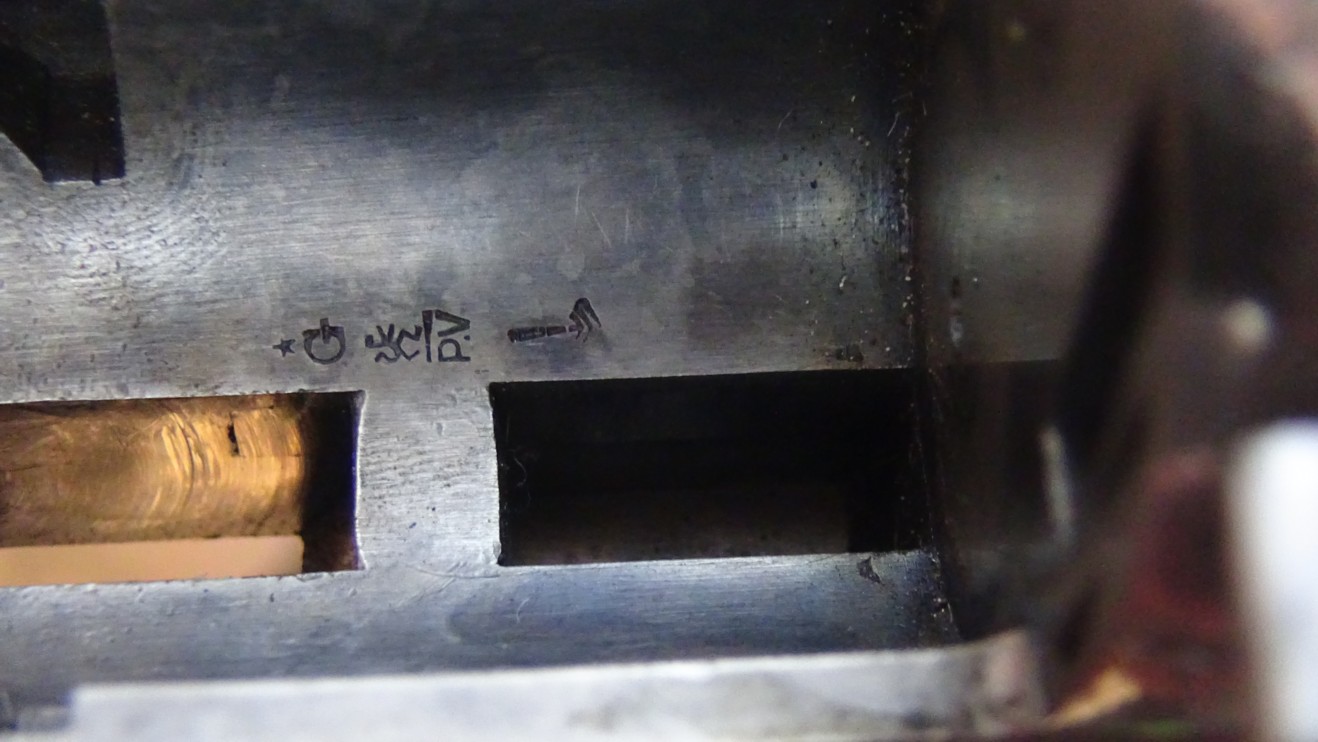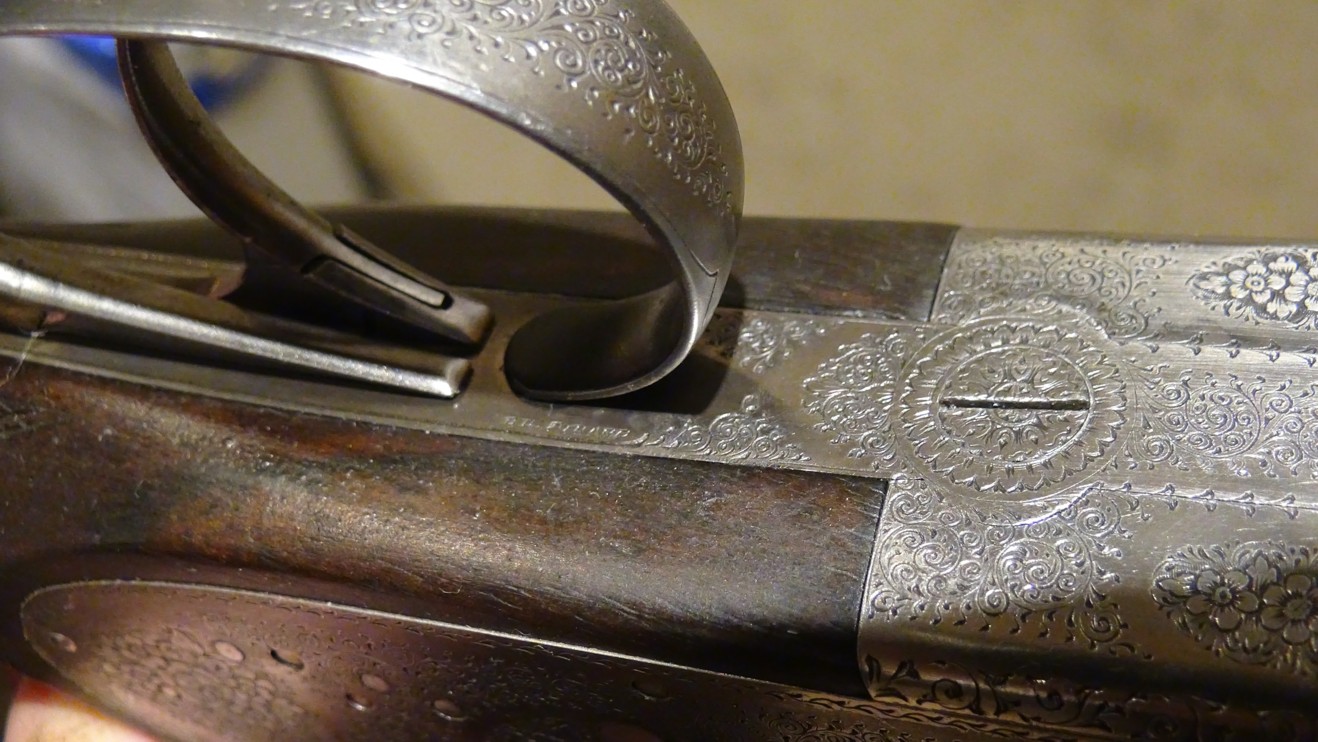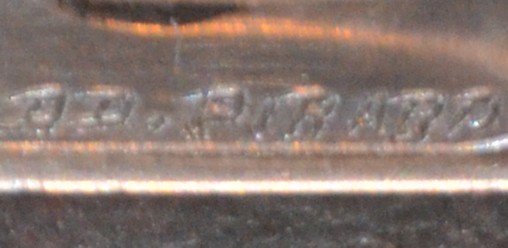 Duchateau Jean
It is a "recent" manufacture (= trading weapon or at least export?) of a two-shot percussion rifle, with barrels in false damascus, a "summary decoration" (we dare not say an engraving) on the back plates, a box of primers in the stick. The inscription (in Spanish or Portuguese?) on the barrels is not legible.
The punches.
The origin from Liège is not in doubt.
Peron : 1853 to our days
V under asterisk: countermark of 1877 to 1968
G under asterisk: countermark of 1877 to 1968
EL in English letters : provisional proof from 1852 to our days
13.0 : caliber in mm
ELG in an oval : final acceptance mark between 1846 and 1893
D crowned should be the mark of the manufacturer of barrels DELCOUR-DUPONT Jean, mark deposited the 06.06.1921.
JD in oval: perhaps Jean Duchateau but without guarantee.
MD in elongated rhombus: unknown until now
It is about a cheap weapon and of weak gauge, undoubtedly intended for export, perhaps towards South America.
GP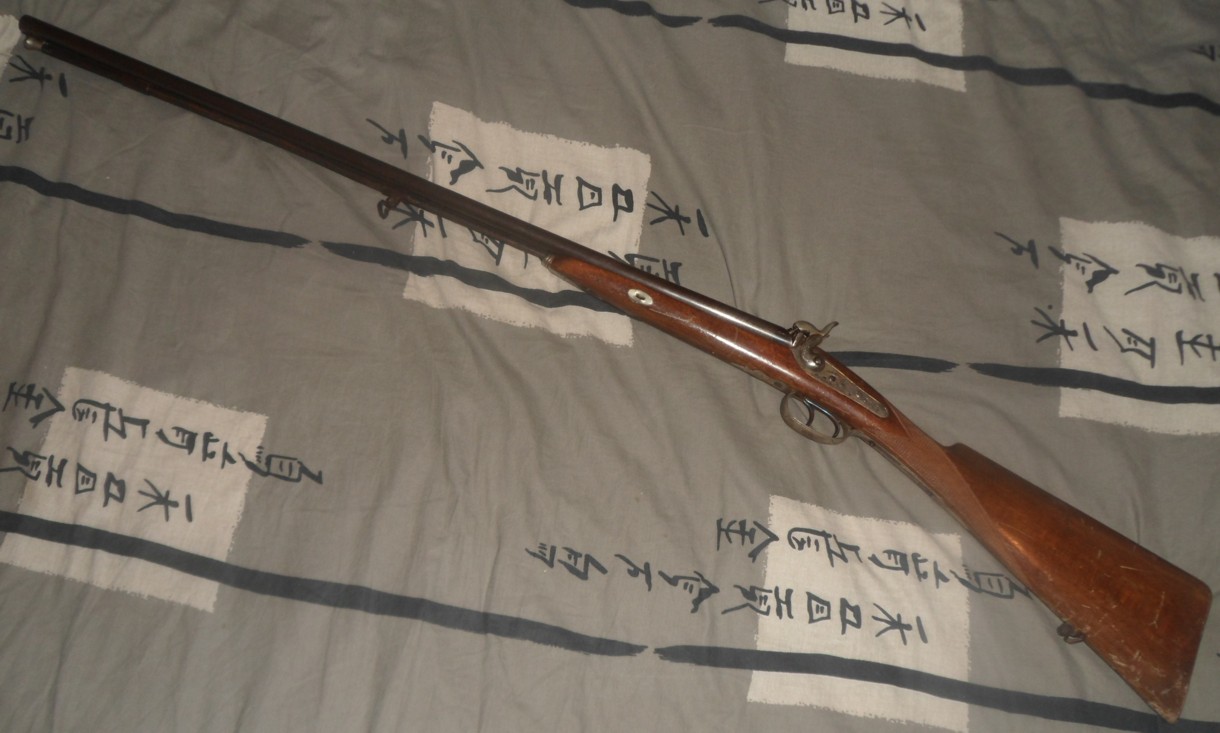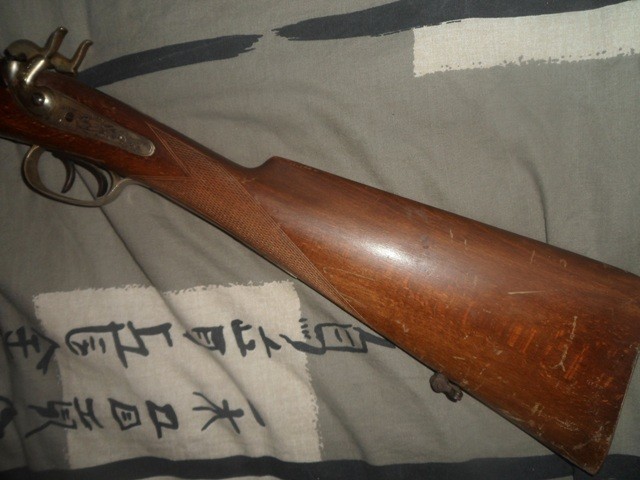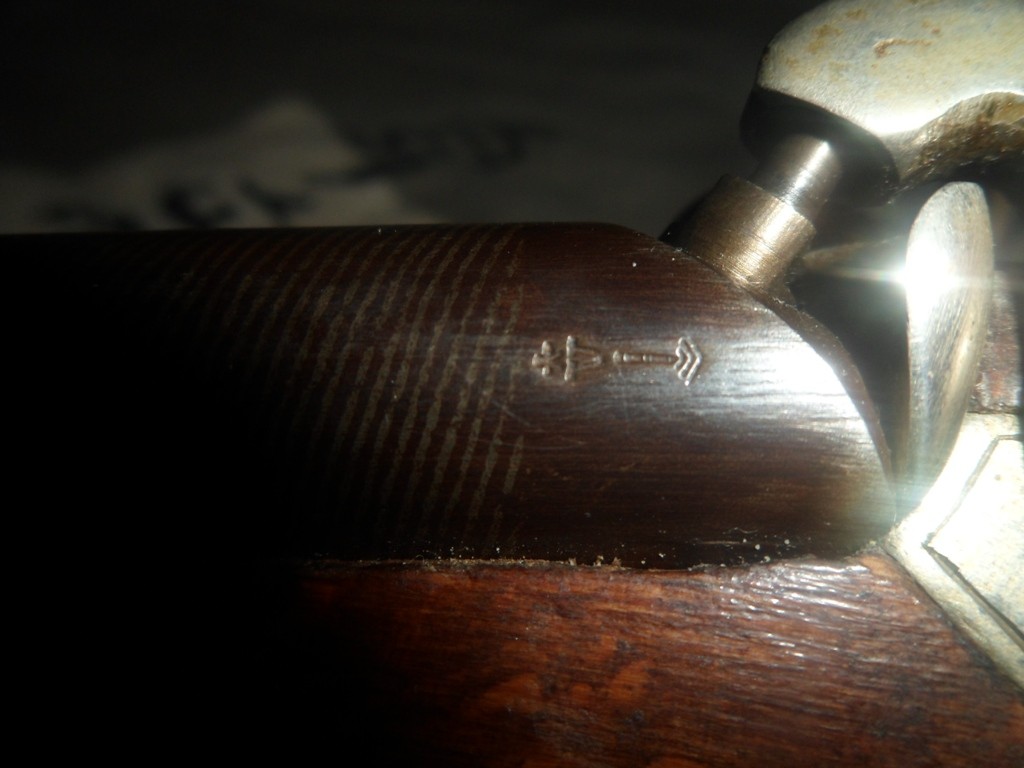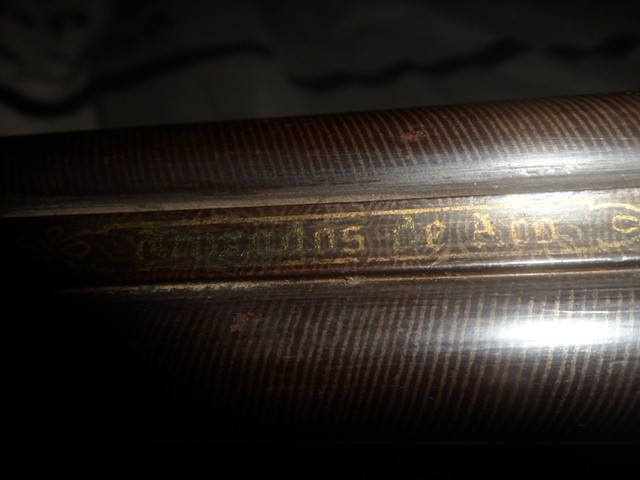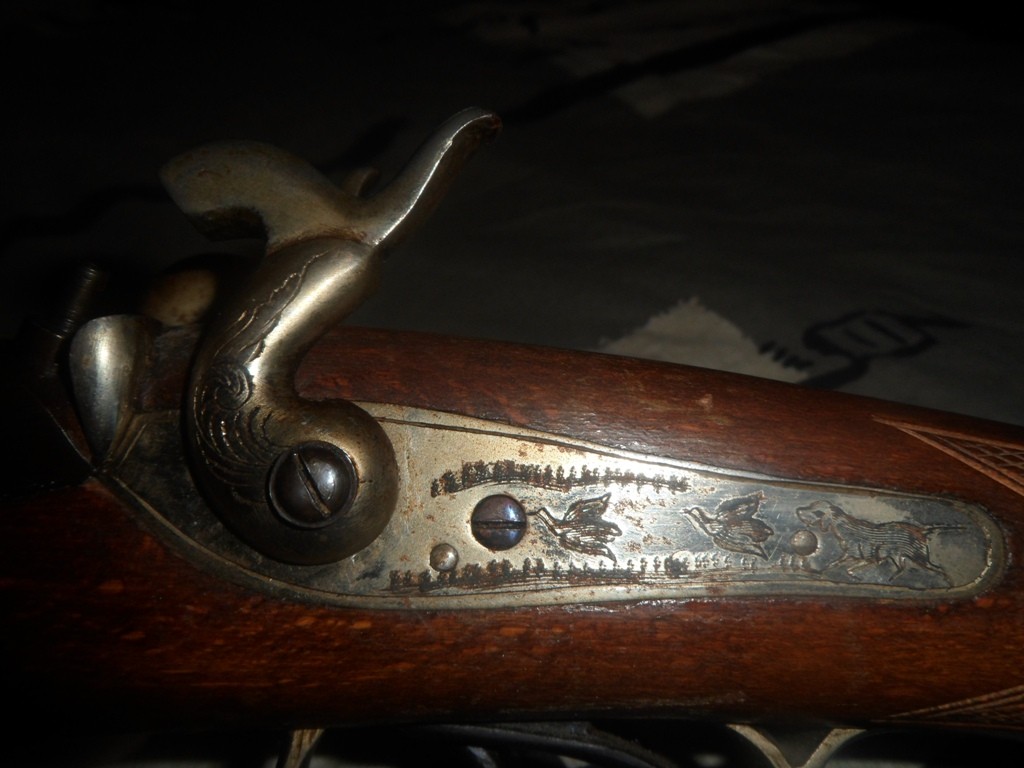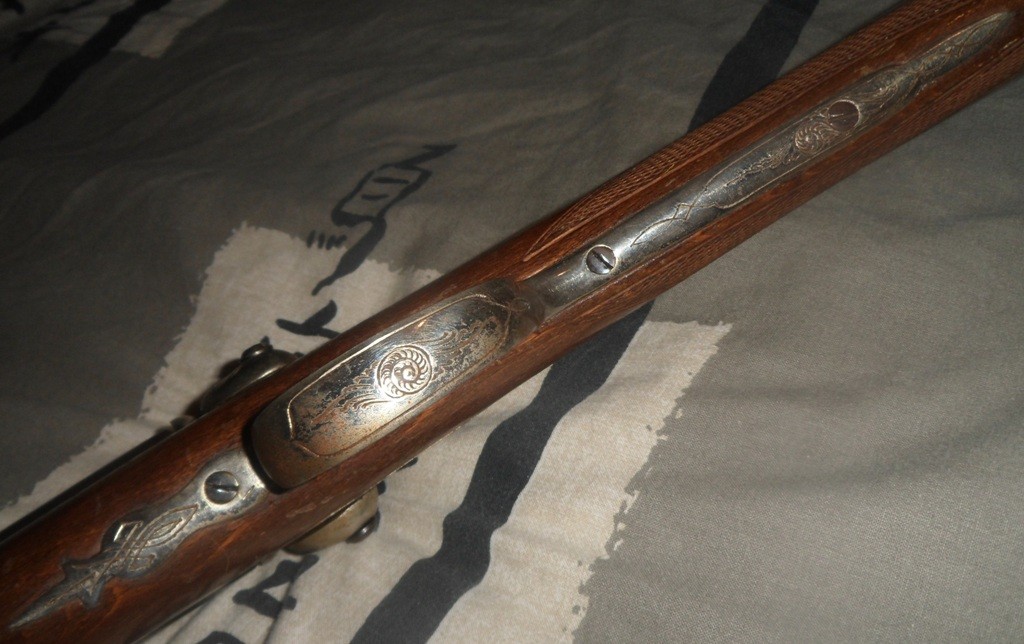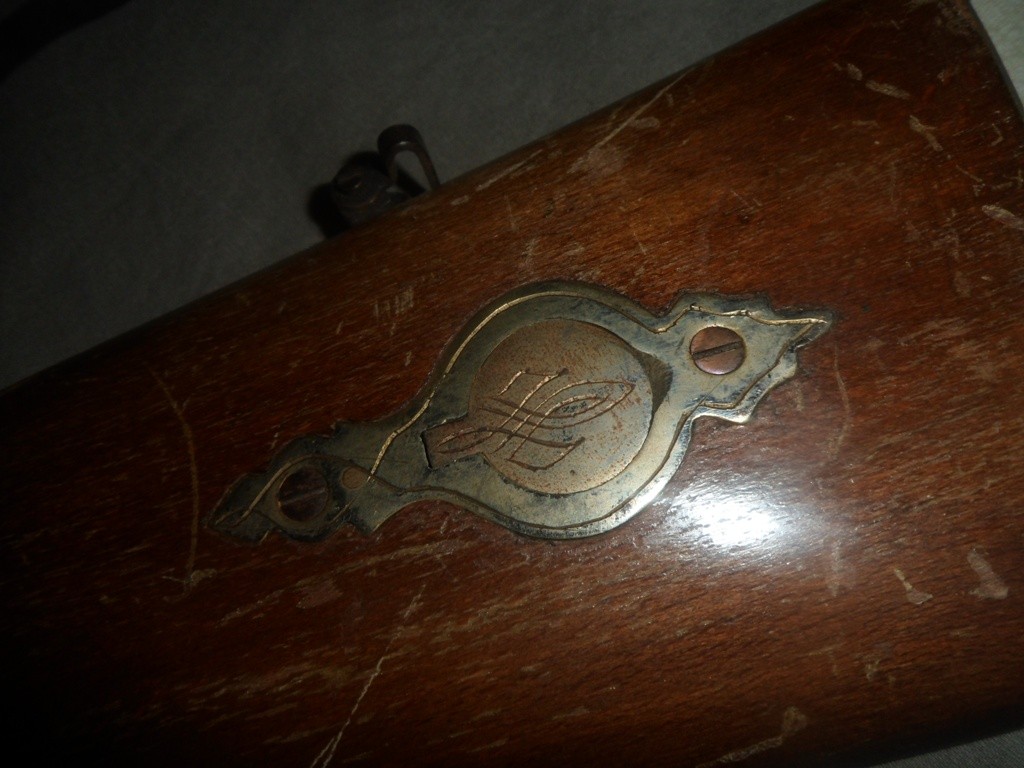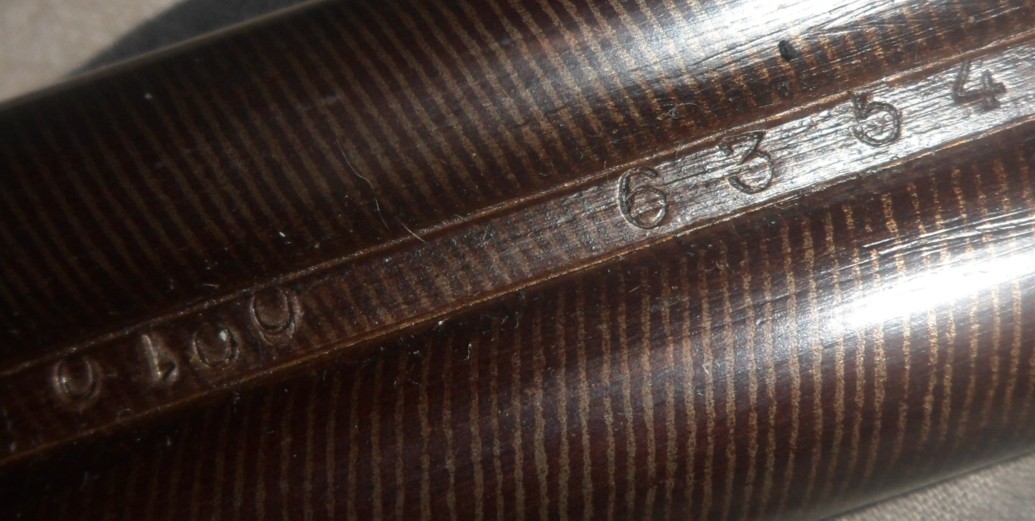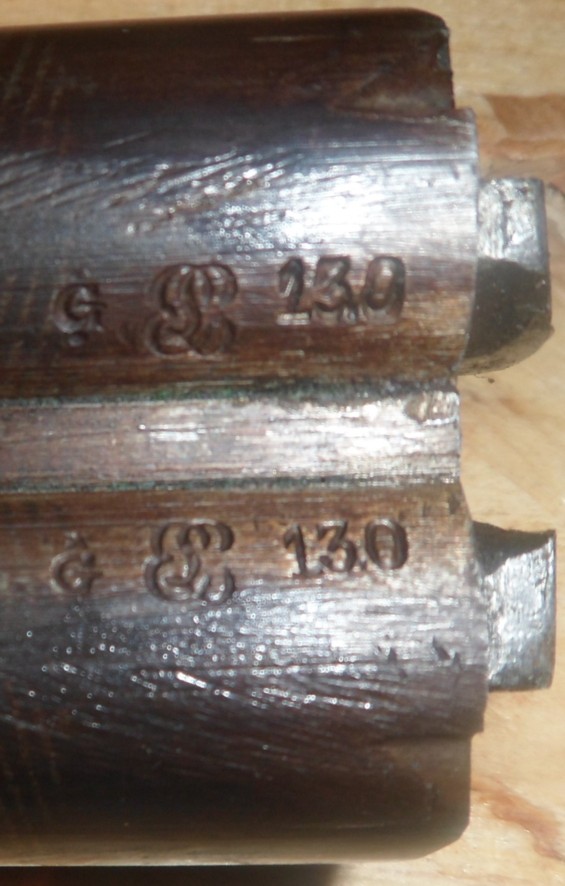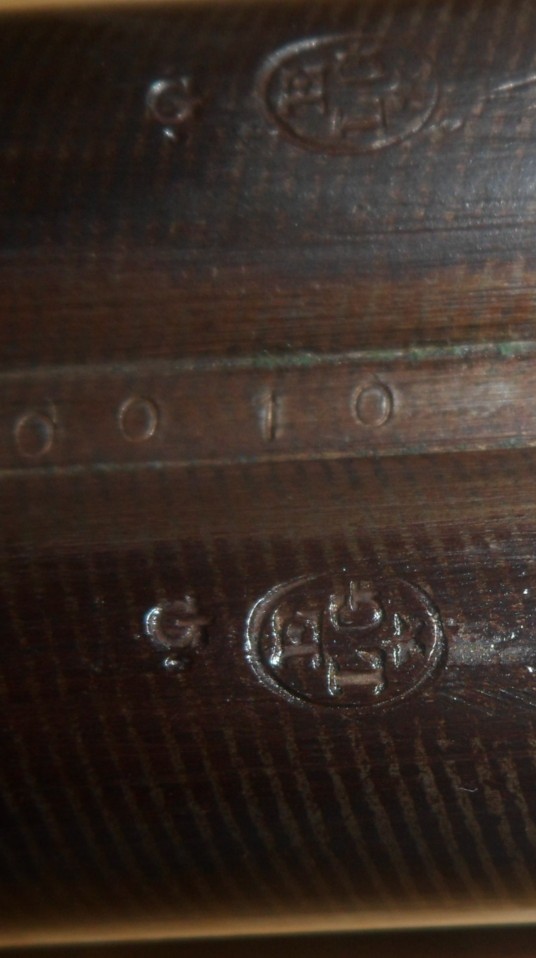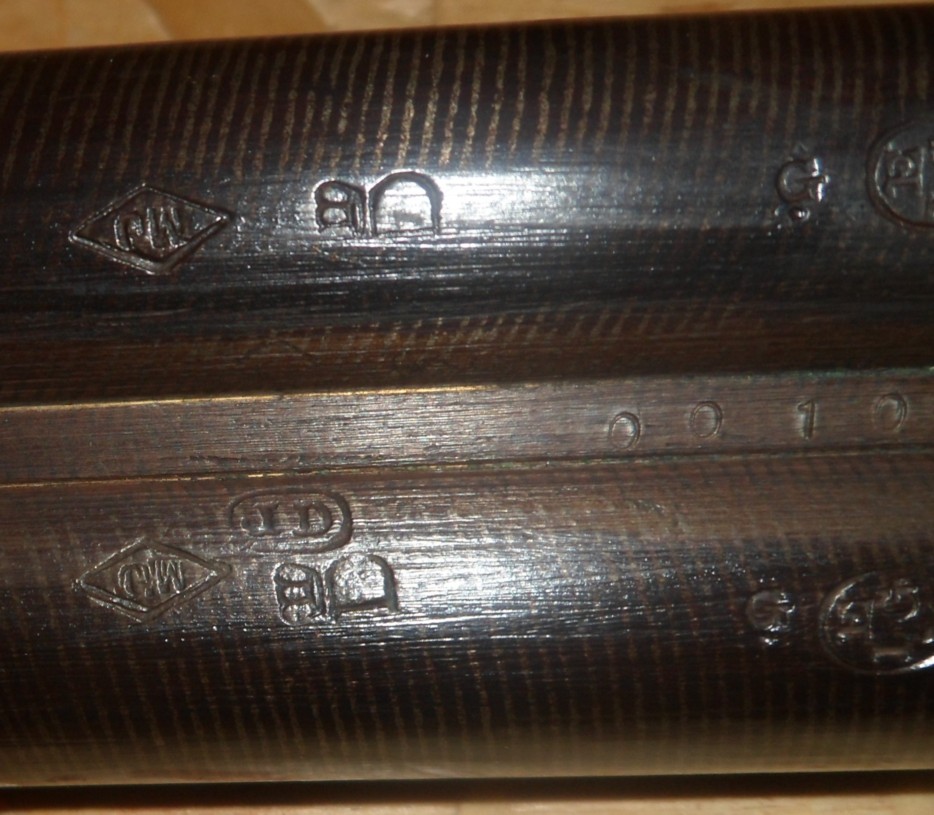 Duchateau Jean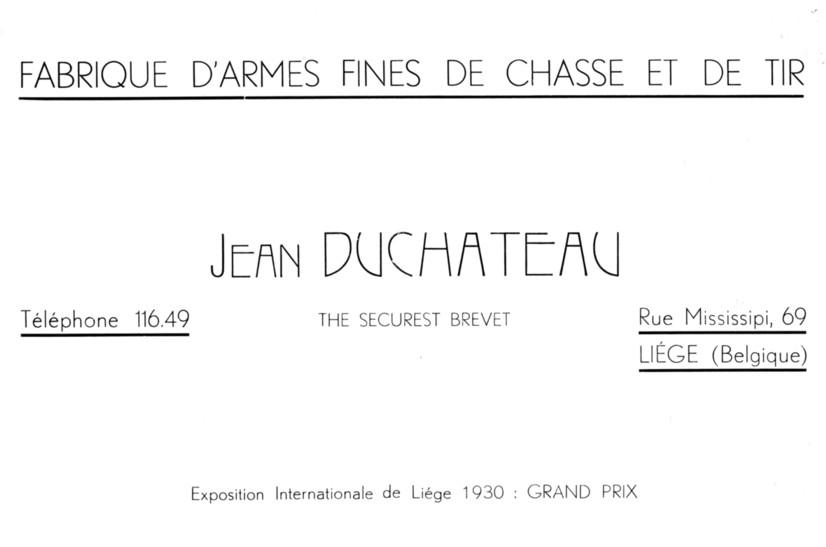 Détail of the picture above.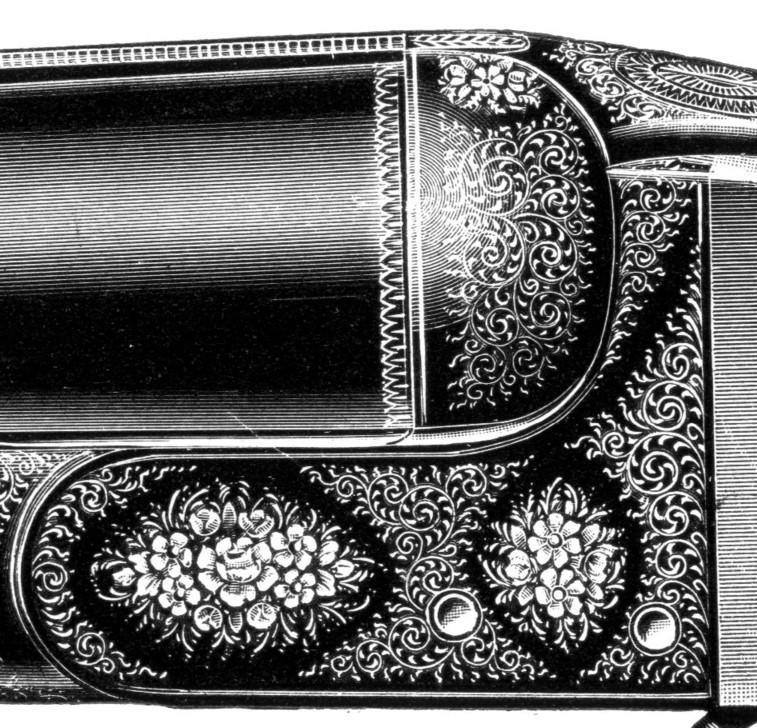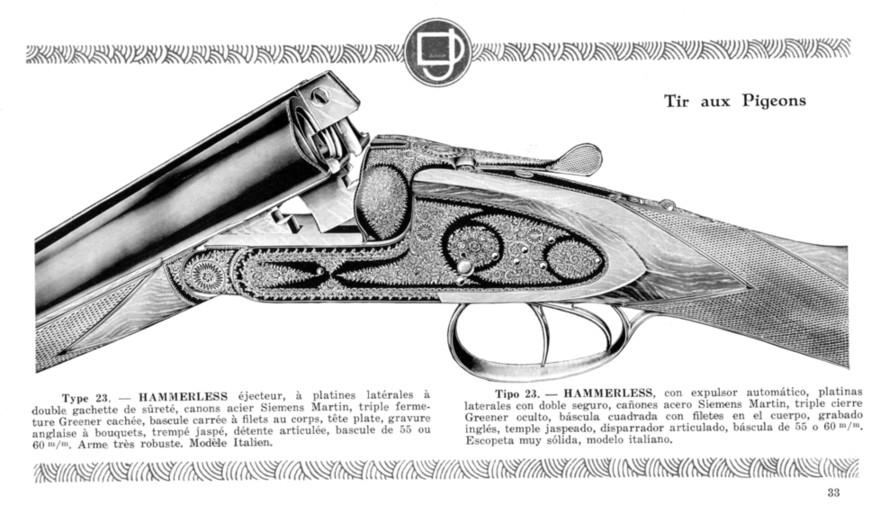 Photos of "Geno" with my grateful thanks.

Détail of the picture above.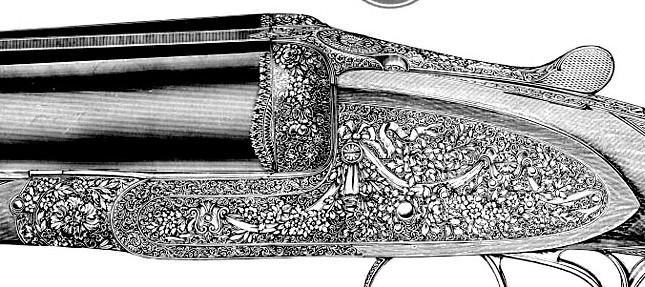 Jean Duchateau.
The weapon: a shotgun to juxtaposed guns smooth of gauge 18, hammers external, key top lever.
Of the manufacturer of the barrel:
JD is Jean Duchateau street Fusch, 28 in Liege associated with Thonon Jules (proof test 1908/1964).
Unknown:
EMIL EGGERTH PISEK: unknown, it acts is of the retailer or the first owner of the weapon.
N surmounted of an eagle: do not appear to our knowledge in the trademarks of Liège.
Moreover this mark seems of another striking that the others and could be posterior.
Appendix.
Seen of a page of the catalogue Jean Duchateau (about 1930) and representing a similar rifle.
GG.
Pisek is a city in Czechia and Emil Eggerth was probably a retailer. Czechia was a large market for the Belgian weapons before the second war.
Félix N.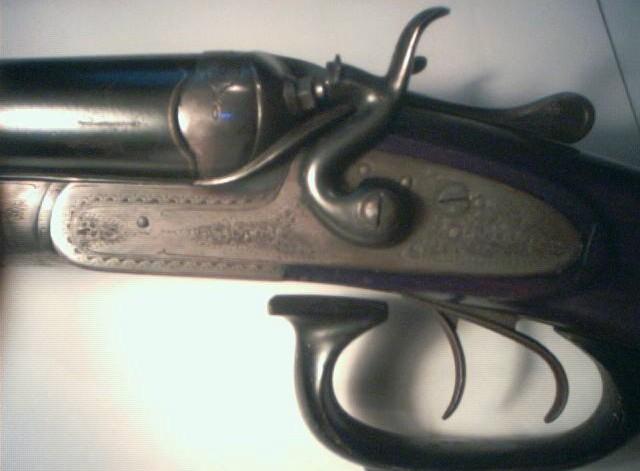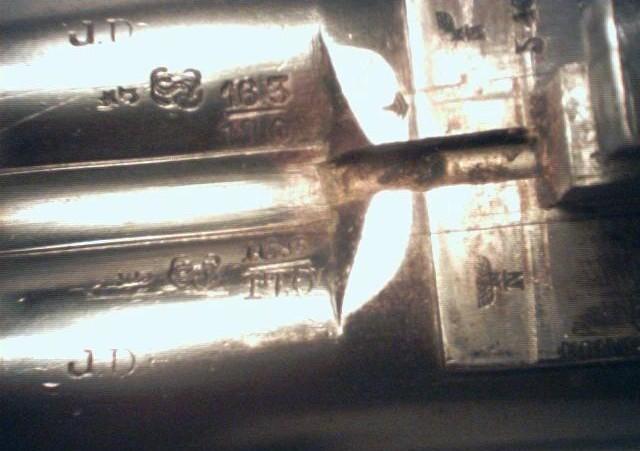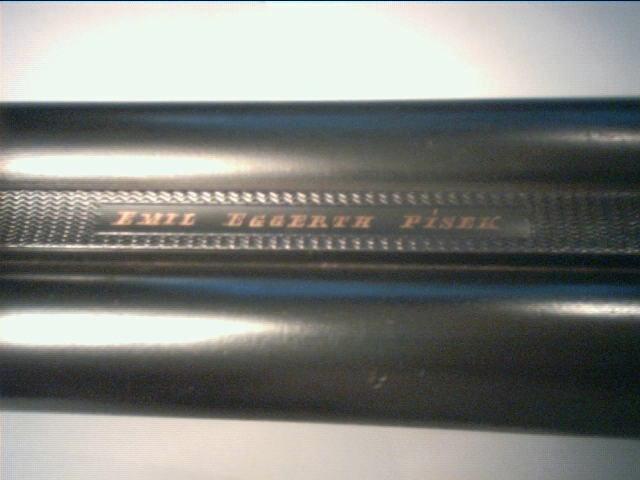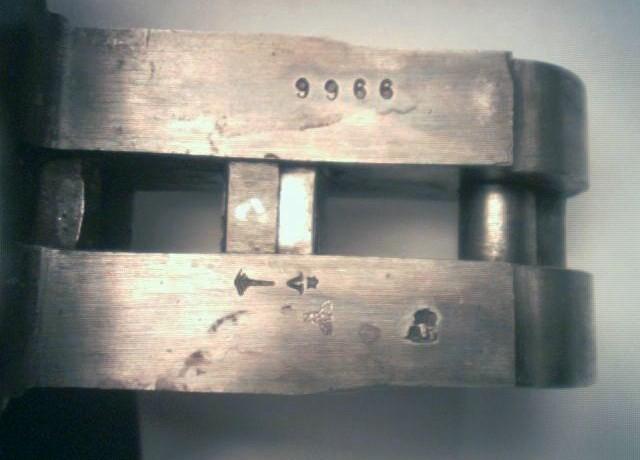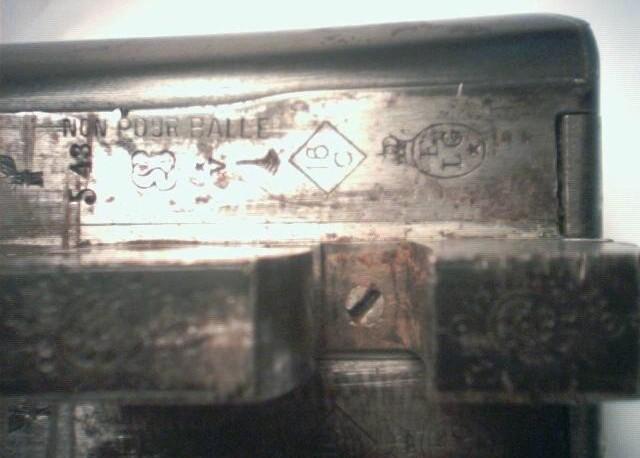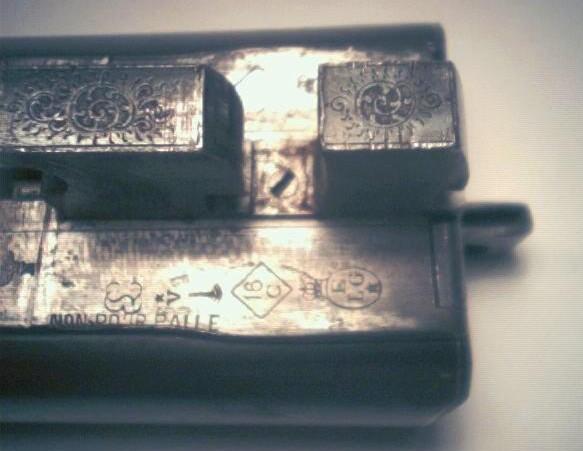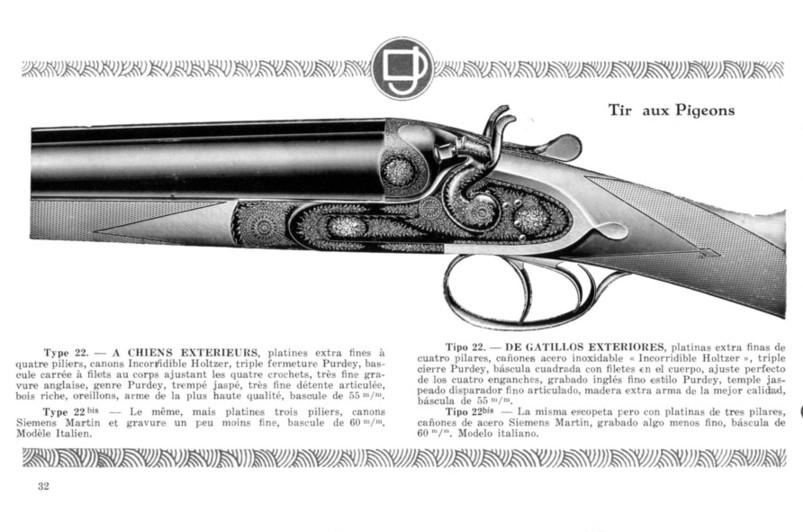 Duchateau Jean
Barrel Marked JD: it should be Jean DUCHATEAU already mentioned on the site.
However, we must check if DUCHATEAU patented such a weapon and what invention would it be ?
STAMPS
STAR/ ELG in an crowned oval crown: acceptance from1893 to 1968.
20-70 in a large C: nominal gauge and length of the shell- used since 1924.
PV surmounted by a stylized lion: test smokeless powder- used 1898 to 1968.
STAR/U : counter mark of the controller, used from 1877 to 1968.
Perron: inspection used since 1853.
1 kg 2??? (Unreadable) weight of the barrel for smoothbore smokeless powders guns, to the gram. In use from 1924 to 1968.
1024: serial number
Unidentified Letter: should be the year letter, but hard to see.
Thus this is a double barrel side-by-side smoothbore shotgun (absence of crowned R stamp) 20-70 Gauge - Hammerless locks with top key , GREENER locking system.
GG
Photos Littlegun