Some of the most beautiful work of this craftsman, and many others, are in this book "Liège Gunmakers through their Work. 1800 - 1950".
For more detail see: LIEGE GUNMAKERS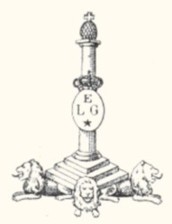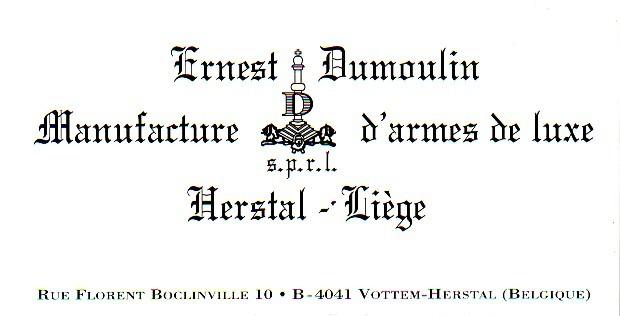 E. Dumoulin Deleye
The weapon
Rifle model SNIPER of caliber 7mm REM manufactured by the Establishments E. DUMOULIN DELEYE with HERSTAL-MILMORT.
The system is with standard bolt Mauser (hardly visible on the photographs).
The stick in walnut is of pistol type with cheek and passes inch.
The weapon is equipped with a bipod and a sight tube.
Punches
It carries the lawful punches of the proofhouse of Liege to knowing:
PV and perron in a crowned oval: acceptance with the sharp powder, of use of the 26.02.1968 at our days.
A spangled: countermark of the controller post 1877.
Letter "w" (into tiny and underlined): yearly letter of 1999 (year of manufacture).
Markings
7 mm REM: Calibre 7 mm Remington.
E. DUMOULIN-DELEYE with HERSTAL: to see enclosures.
Importation from M.G.S.: probably American firm having imported the weapon.
TRACE WHITE LINE Pachmair…: probably the mark of the plate of layer?
GG