Some of the most beautiful work of this craftsman, and many others, are in this book "Liège Gunmakers through their Work. 1800 - 1950".
For more detail see: LIEGE GUNMAKERS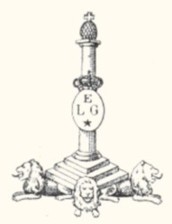 Evrard J.
Piège of door manufactured by EVRARD J arms manufacturer street of Bassenge, 26 to liège which deposits in 1911 and 1912 a patent for a closing of strip for any kind of rifle and a patent for a transformation of the army rifle "WERNDL" into weapon of hunting or war arms.
GG