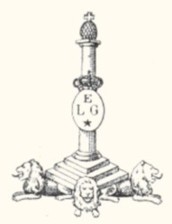 Exposition of Paris - 1900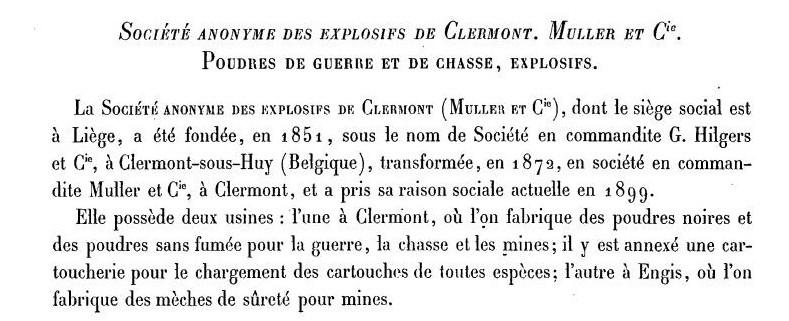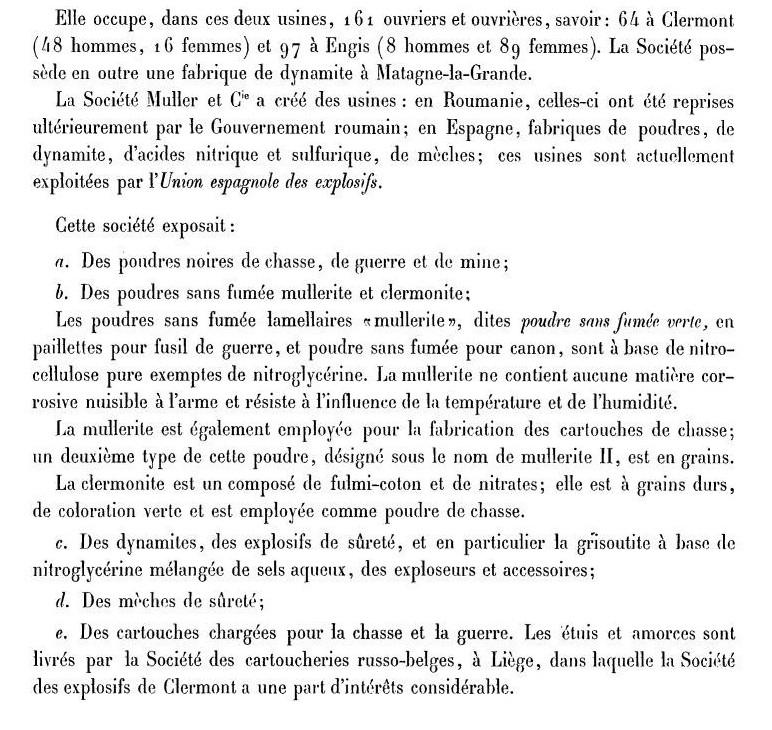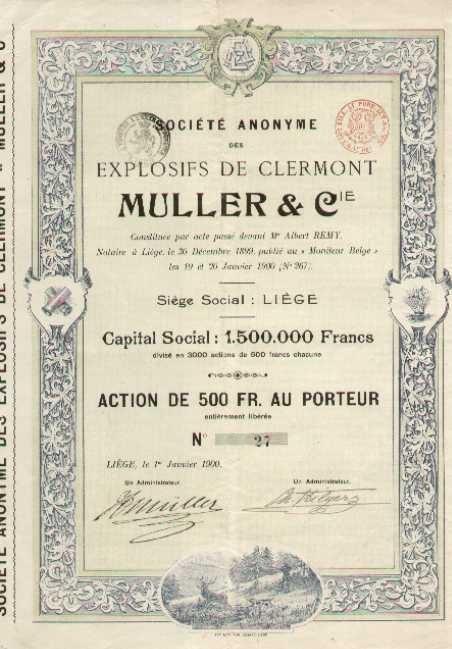 S.A. DES EXPLOSIFS DE CLERMONT MULLER & CIE.
Date of issue: 1 January 1900
Action de F500 No 27.
In the border are vignettes of deer-hunting, cartridges and an exploding mine. The statuts have a lot of info on the activities, property and holdings of the company. Photo.