Some of the most beautiful work of this craftsman, and many others, are in this book "Liège Gunmakers through their Work. 1800 - 1950".
For more detail see: LIEGE GUNMAKERS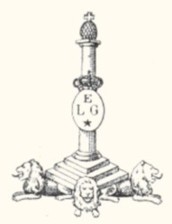 Fabrique d'armes de Liège S.A.
Manufacture of weapons.
Founded by ANCION Dieudonné father & son and HANQUET Nicolas & Cie (1837-1840)
Rue St-Gilles, 87 Liège (1903-1912)
Patent deposited in Belgium.
n° 169242 – 09/03/1903 Système de carabine à canon démontable
n° 217893 – 08/07/1909 Revolver basculant
n° 237529 – 17/07/1911 Riffle Hammerless
n° 239016 – 19/09/1911 Riffle Hammerless
n° 244773 – 22/03/1912 Manchon porte hausse pour canons de fusils
n° 251697 – 25/11/1912 Riffle Hammerless (brvt ppal n° 239016 du 19/09/1911)
Fabrique d'Armes de Liège
Puppy calibre .320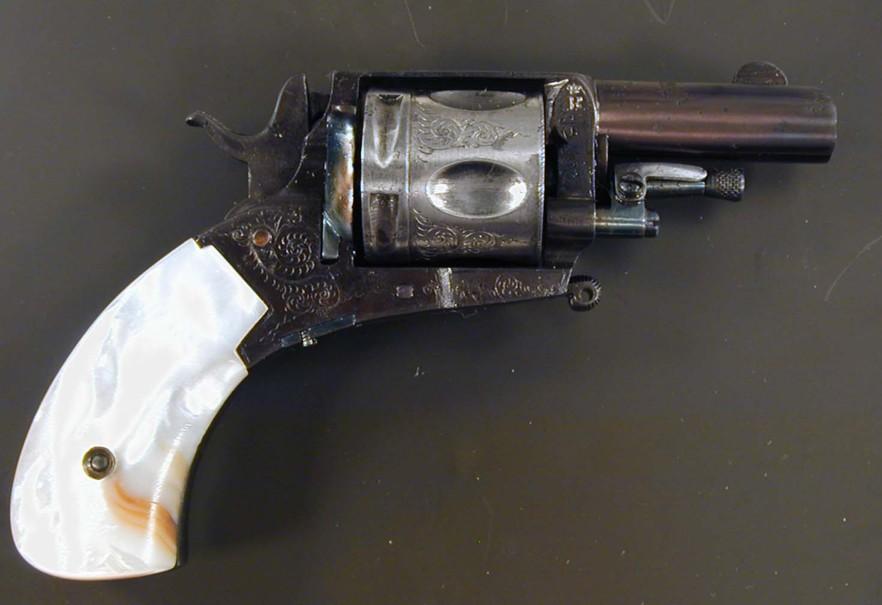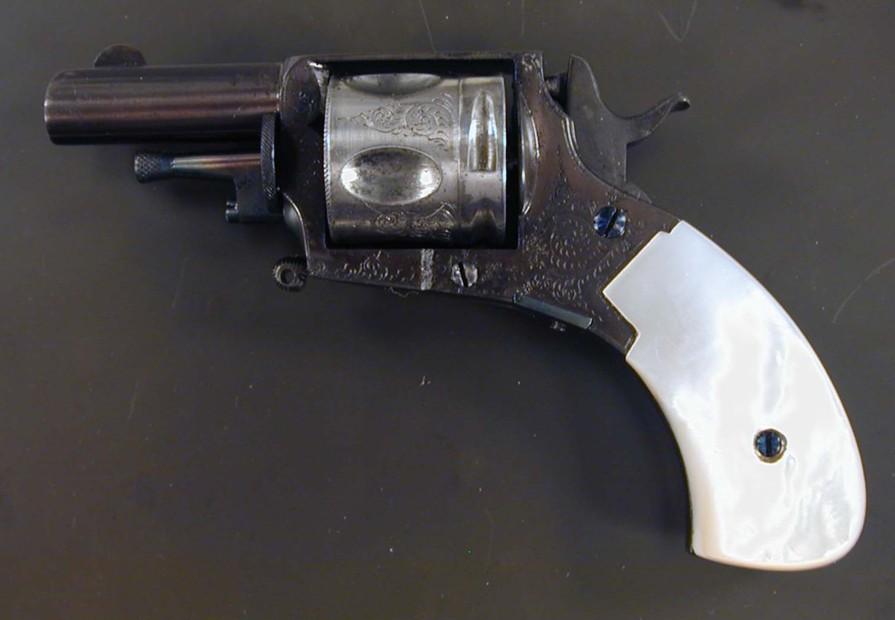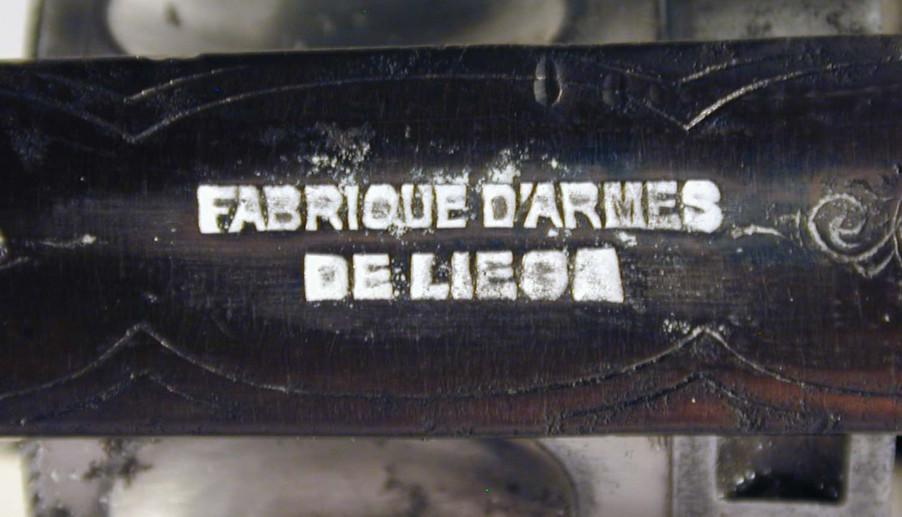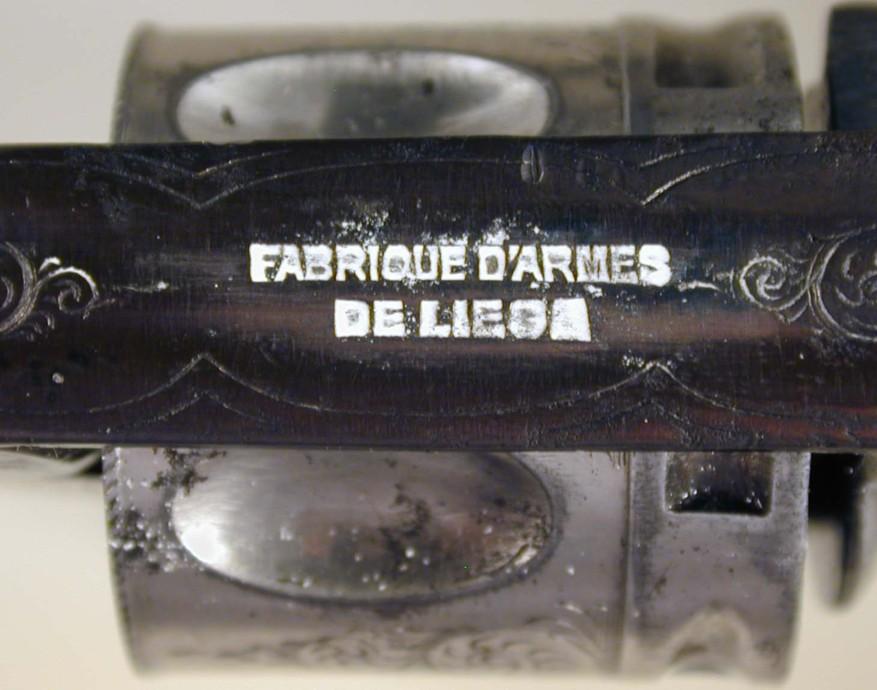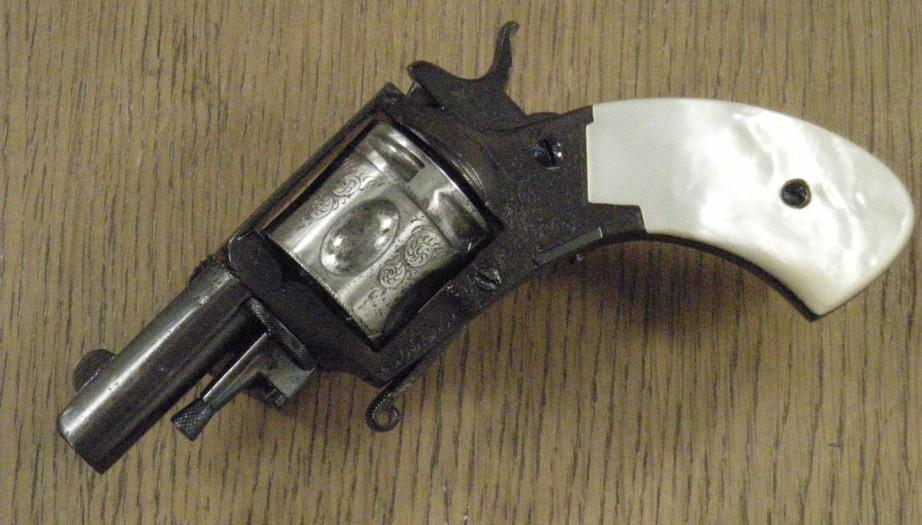 Fabrique d'Armes de Liège
The weapon
Rifle of garden of the type FLOBERT to annular percussion gauge 22.
The rifled bore is with 8 sides.
Locks FLOBERT is with extractor.
The trigger guard is with volutes.
The stick out of wood (Walnut ?) is worked "pistol".
Punches
The weapon carries the lawful punches of the proofhouse of LIEGE, namely:
ELG on star in a crowned oval: final acceptance post 1893.
Peron: inspection post 1853
L spangled: countermark of the controller post 1877.
Marks
Under the barrel: one ecu containing flanked letters FAL of two heads of eagles, it acts of the mark of the FABRIQUE D'ARMES DE LIEGE street Saint Gilles, 87 in LIEGE. This firm was registered with the proofhouse of LIEGE of 1901 to 1920. It was formed by the meeting of several arms companies, namely: DRESSE ANCION LALOUX, MASSONET & THOLET, FABRICATION DES ARMES A FEU s.a. , TERWAGNE & PIRLOT, PIRLOT FRERES, PIRLOT & FRESART.
In 1920, the company is taken again by the FABRIQUES D'ARMES UNIES DE LIEGE (FAUL), street Trap door 22 in LIEGE?
FL 22 C: calibre .22
1905 - 5,4 CNN (overloaded?): unknown significance, marks of workshop?
76: serial number?
OHR OSTERN TRONDHCEM: obviously this marking is not origin of Liège!!
It is perhaps about a mark of local arms manufacturer-retailer?
Appendix: page extracted catalogue MASEREEL with the same type of weapon.
GG
Hello,
I am Rune from Norway. I am a guncollector.
I found this gun on your site wery interesting.
The name Chr Østern (Chr is a common shortening for Christian) was the first winner of the Official Norwegian shooting competition.
He was a gunsmith original from Trondjem today writen Trondheim. (The old J was often formed like a strange c)
Hope this information is of some interest
Rune H.