Some of the most beautiful work of this craftsman, and many others, are in this book "Liège Gunmakers through their Work. 1800 - 1950".
For more detail see: LIEGE GUNMAKERS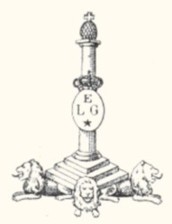 Fagard Pierre Joseph
Here is a percussion revolver with a caliber a little more than 7 mm, which colleagues with better eyes than me attribute to Pierre-Joseph Fagard of Saint-Rémy; he filed three patents between 1855 and 1857.
Indeed the inscription "P.................Breveté" could be "Pierre Fagard breveté".
However, the revolver in question does not correspond to any of these patents, due to the absence of a loading arm on the right-hand side on the drawings of the three patents in question, which relate to internal parts.
So we can't be entirely positive.
There's no punch, only the number 888 in two places, and a 1.
We also see the initials NC which could be attributed to N. Courard, but again without any guarantee.
GP with the help of PHL and HPH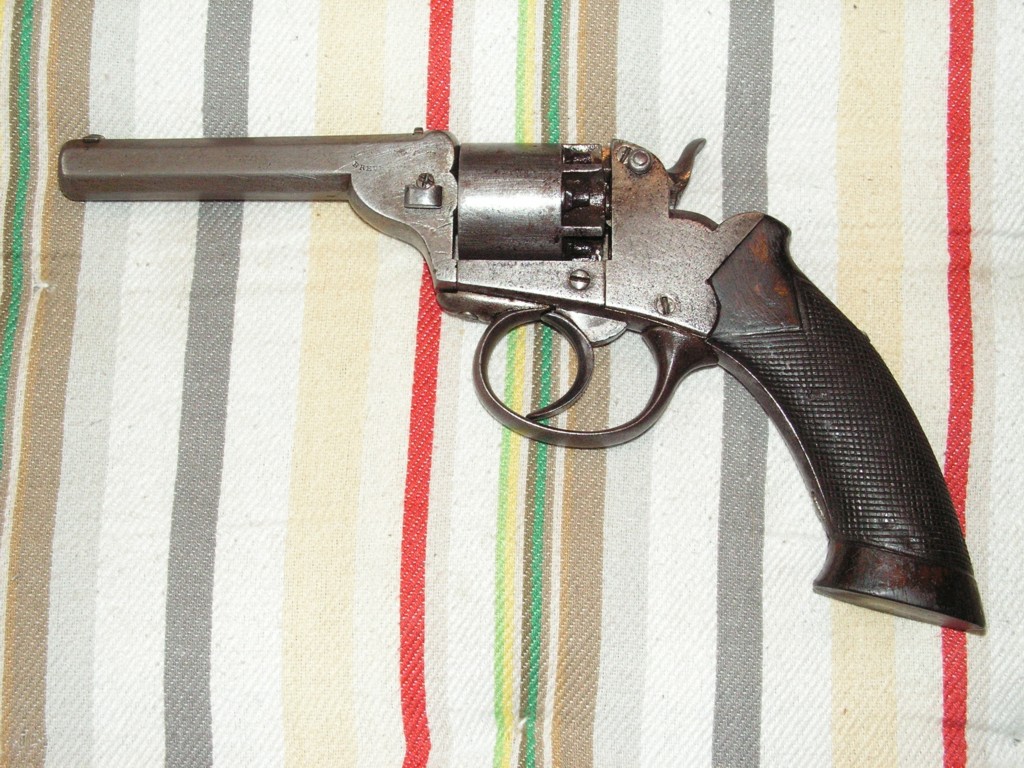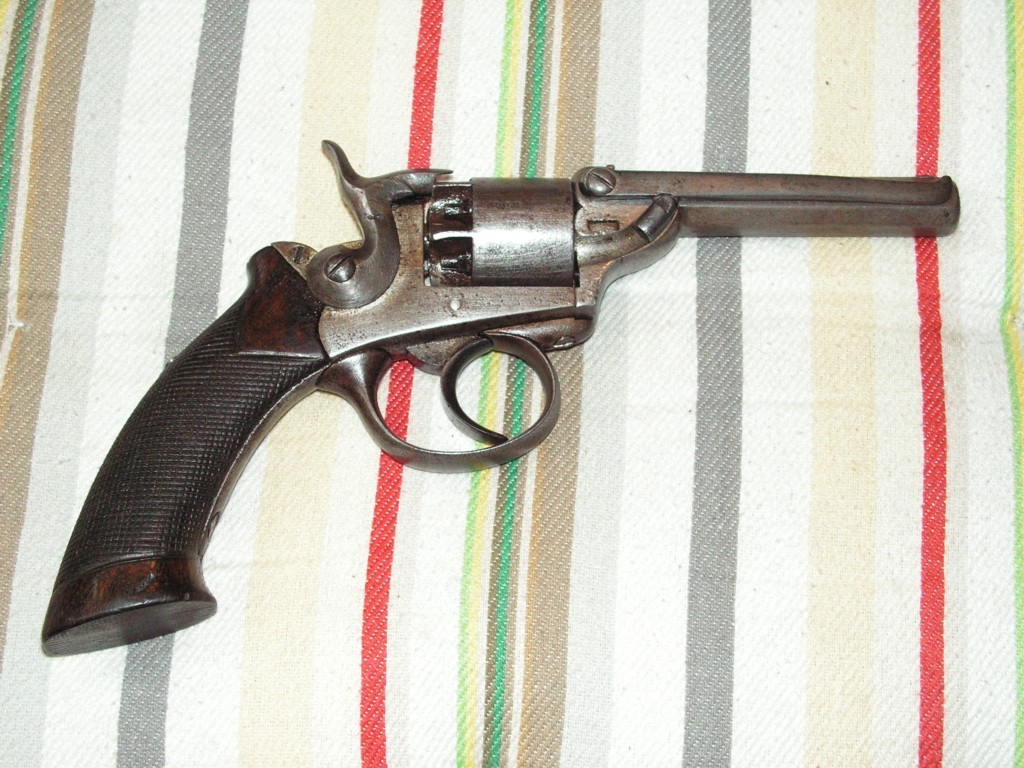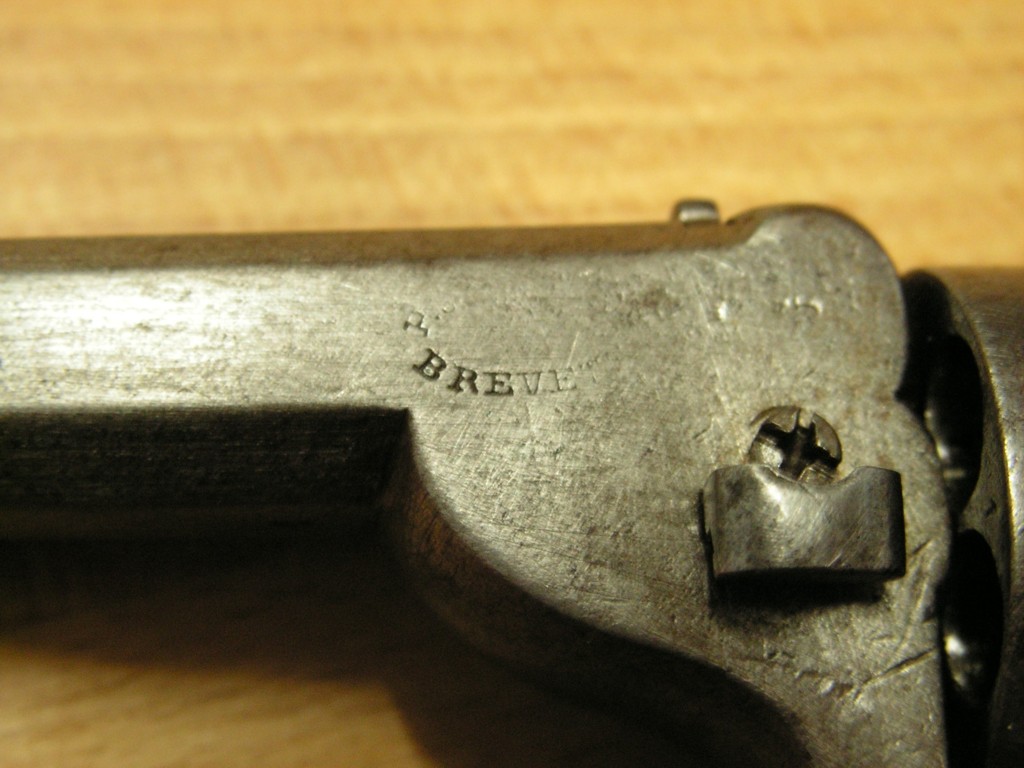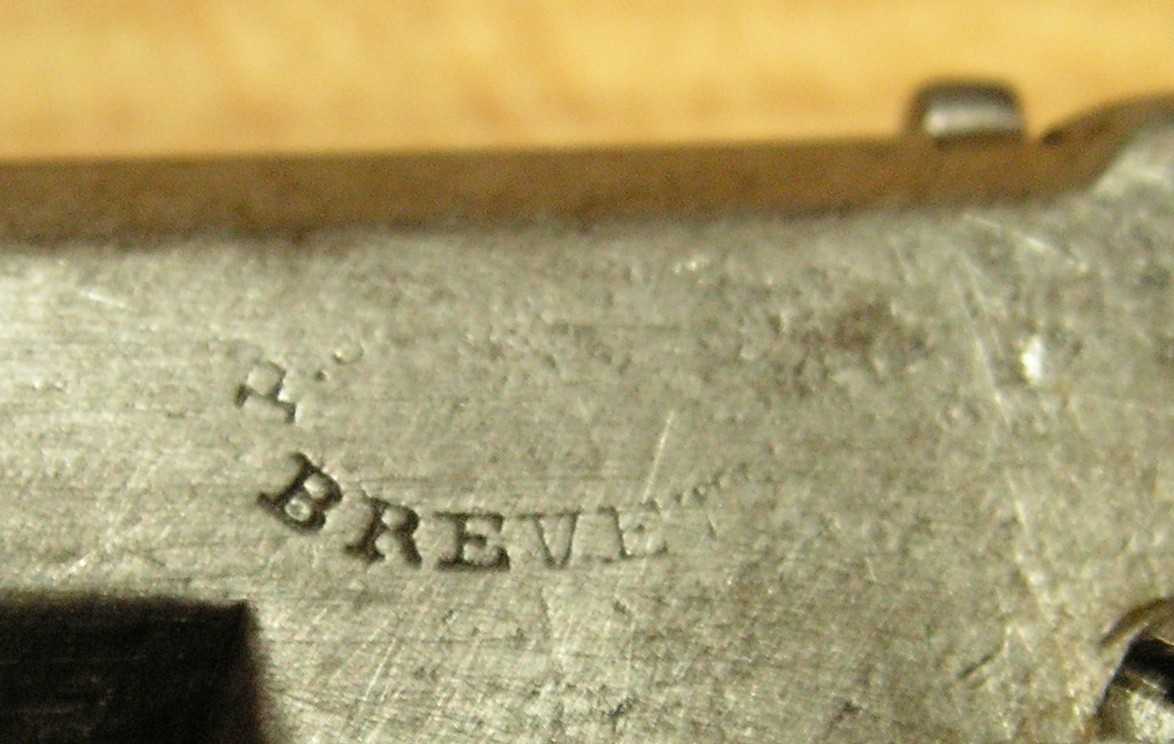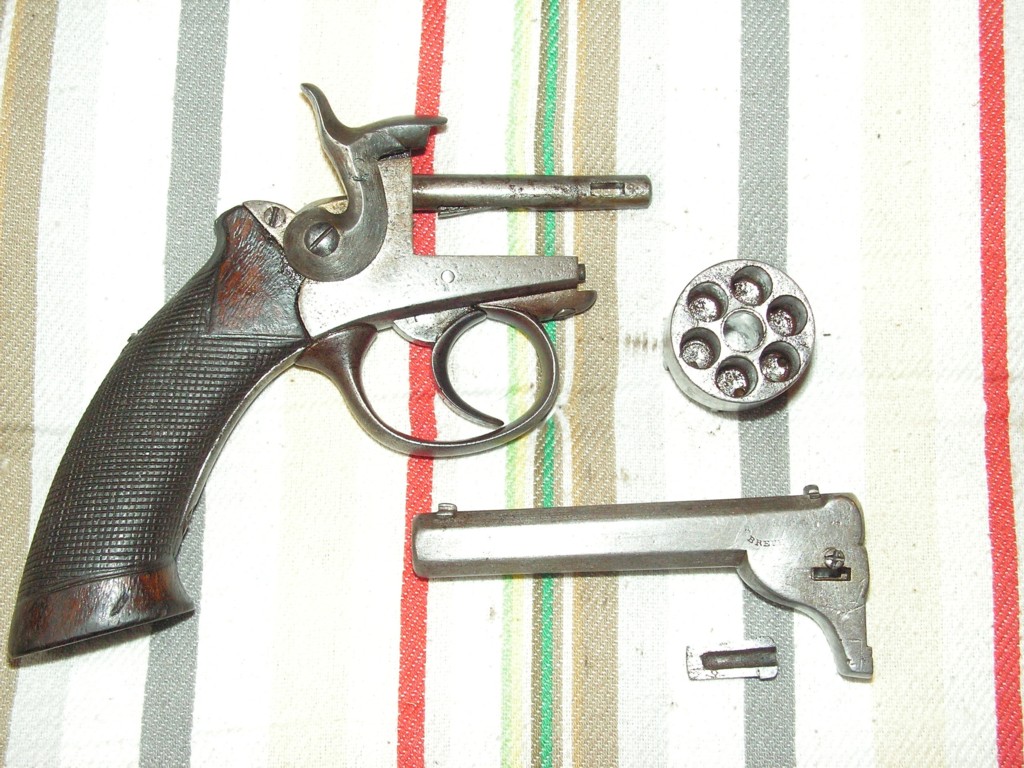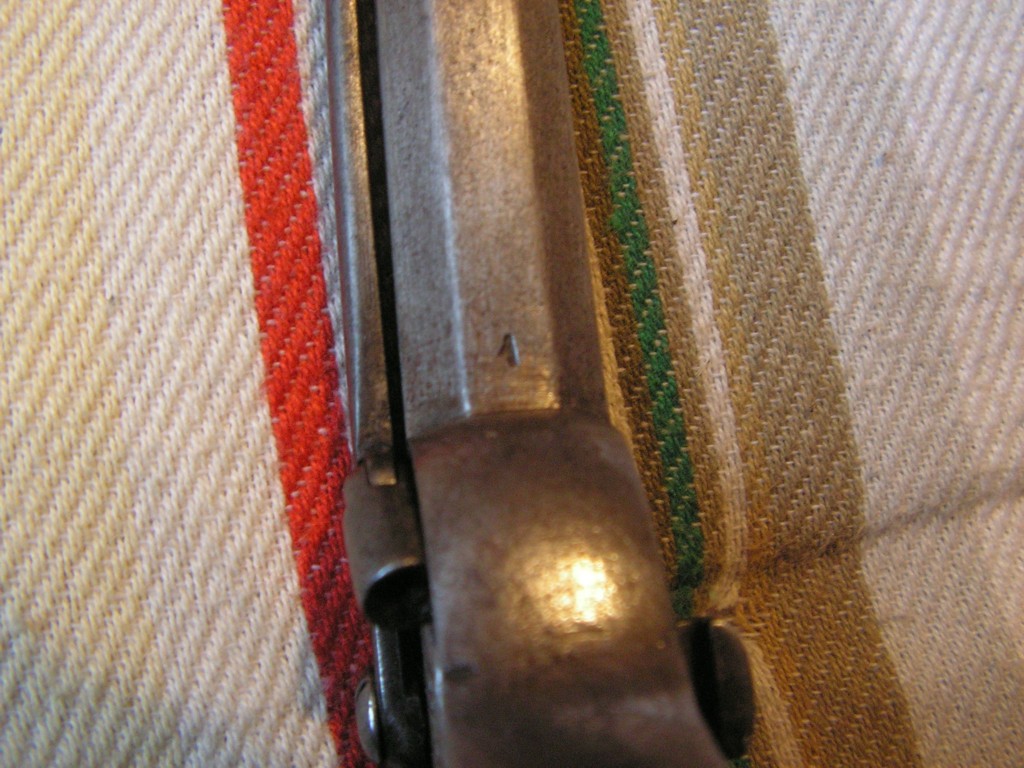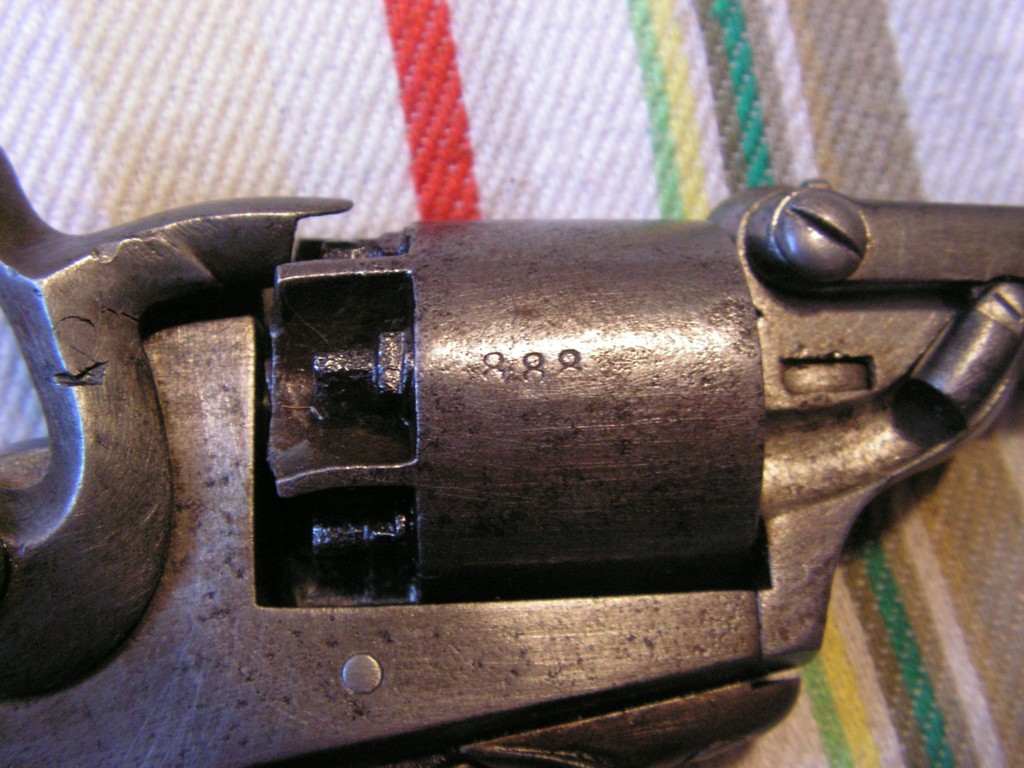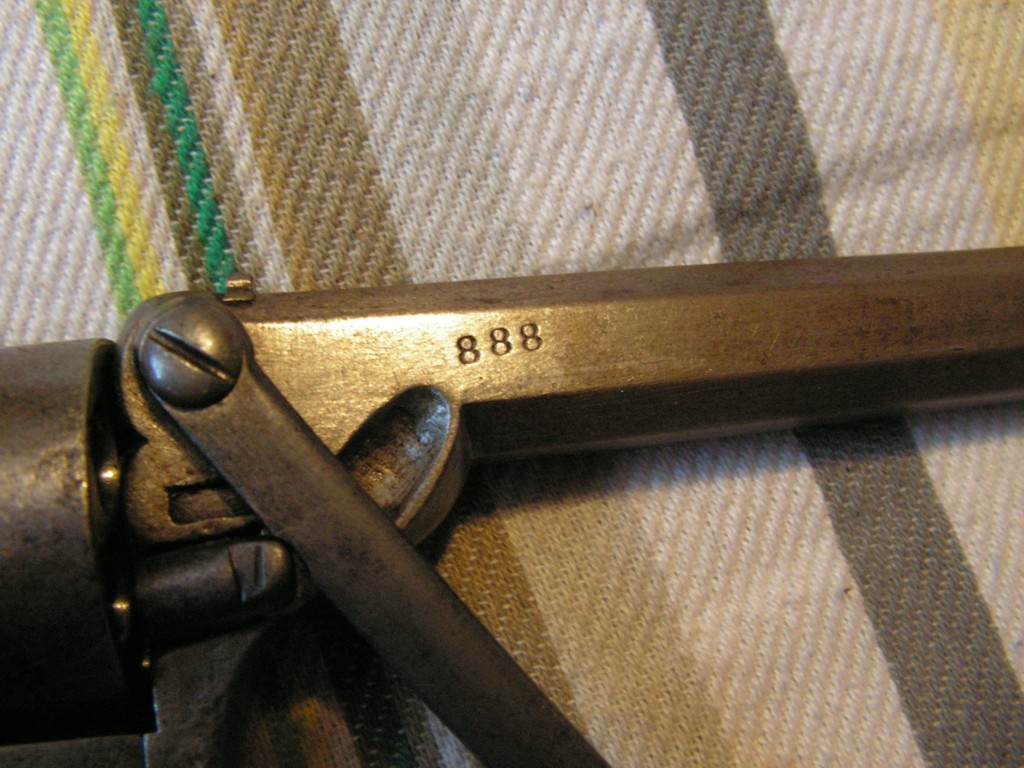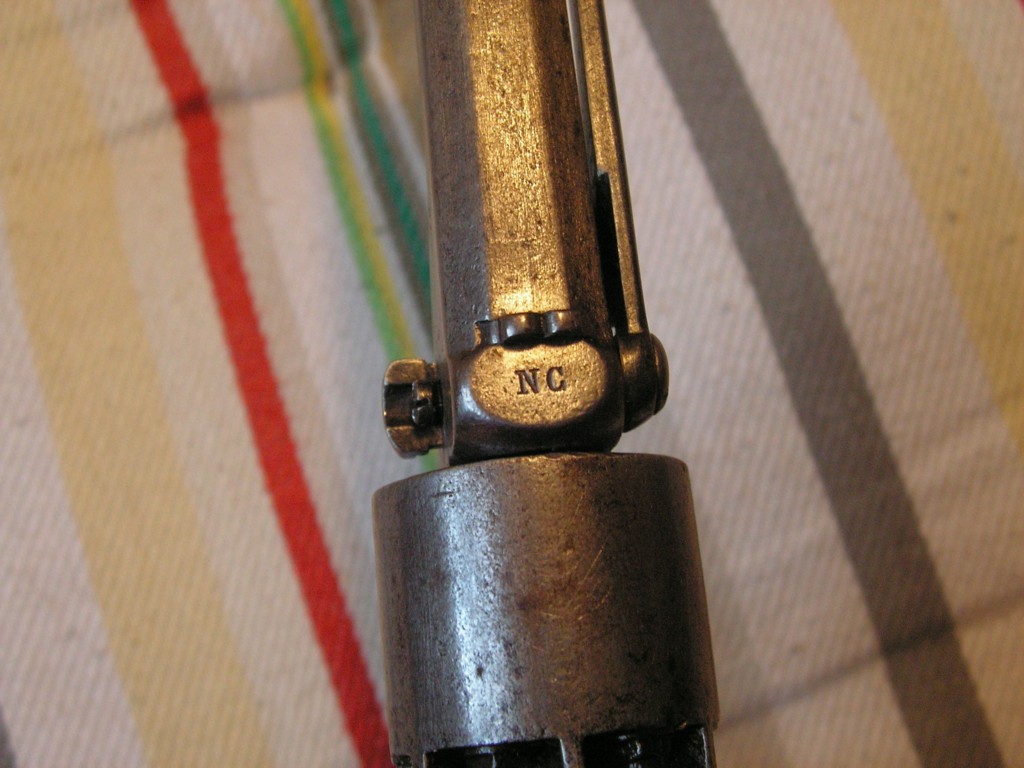 Fagard Pierre Joseph
A beautifully engraved J. Fagard revolver.
It's a 7mm caliber.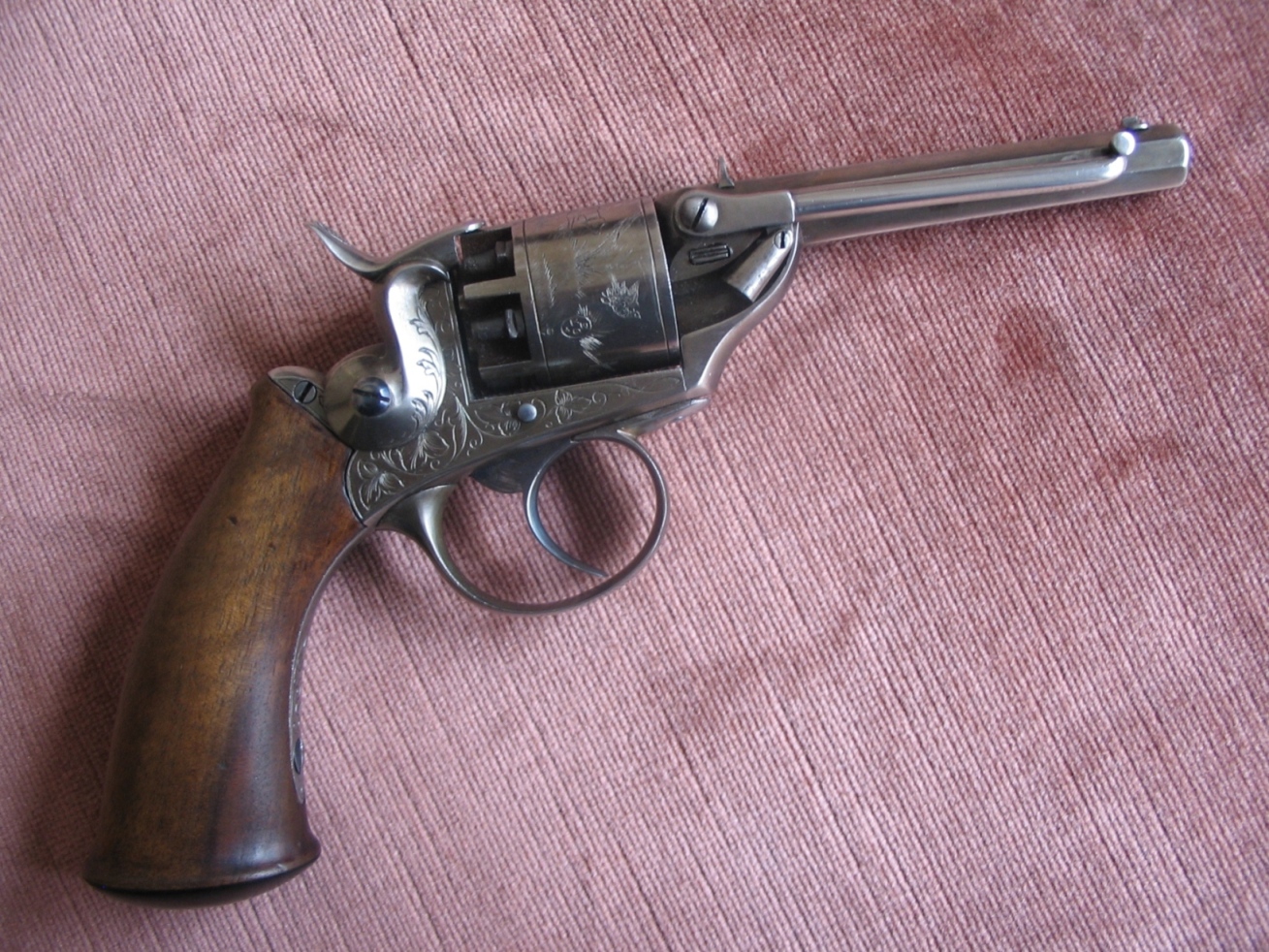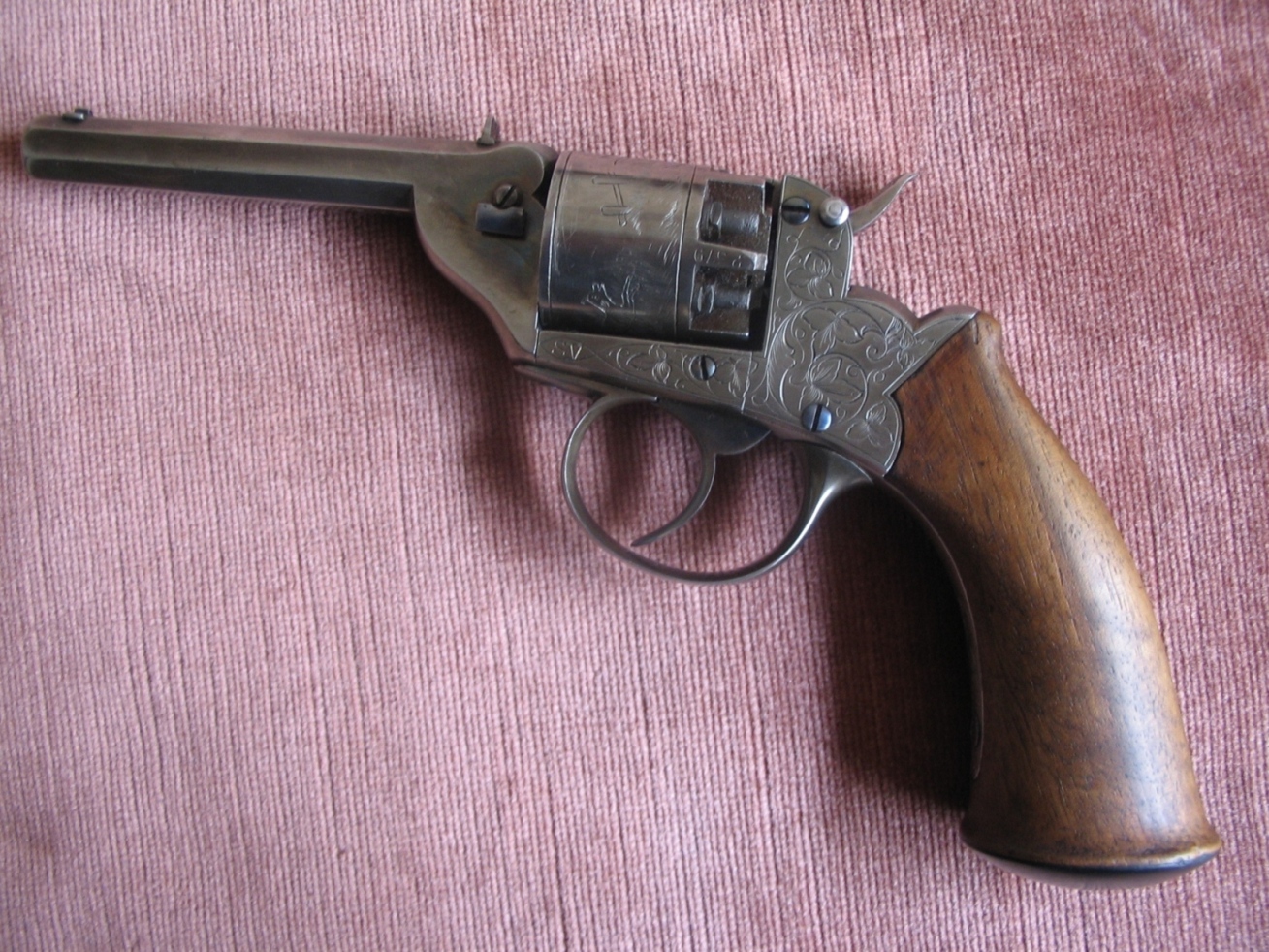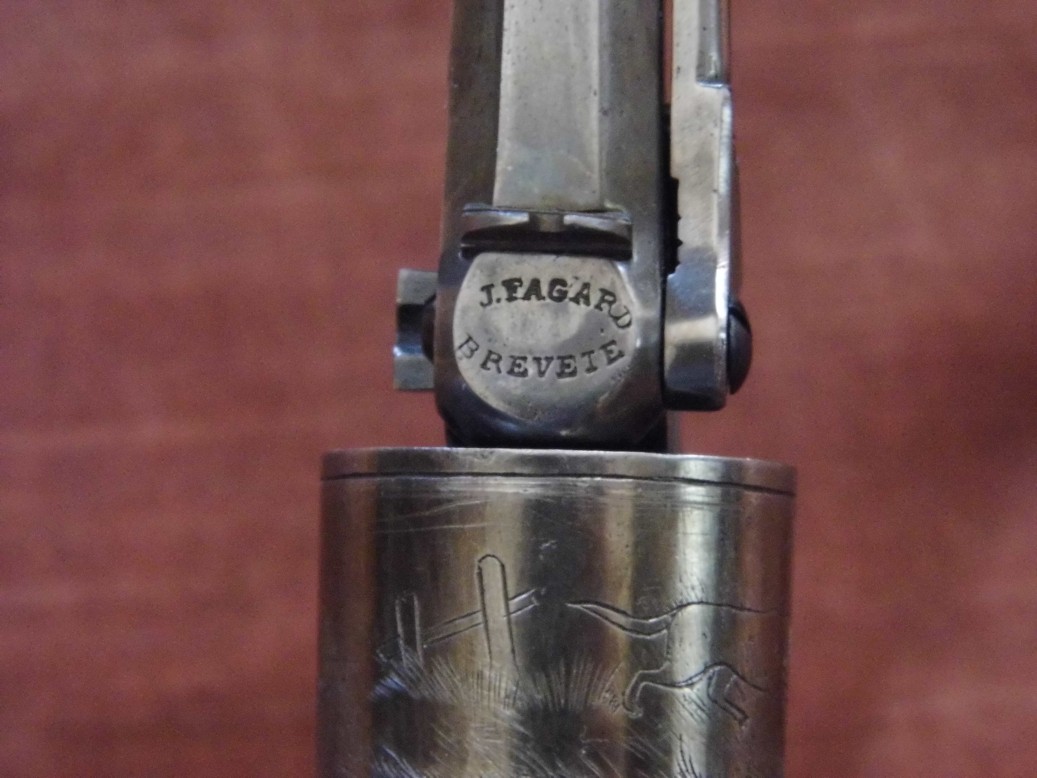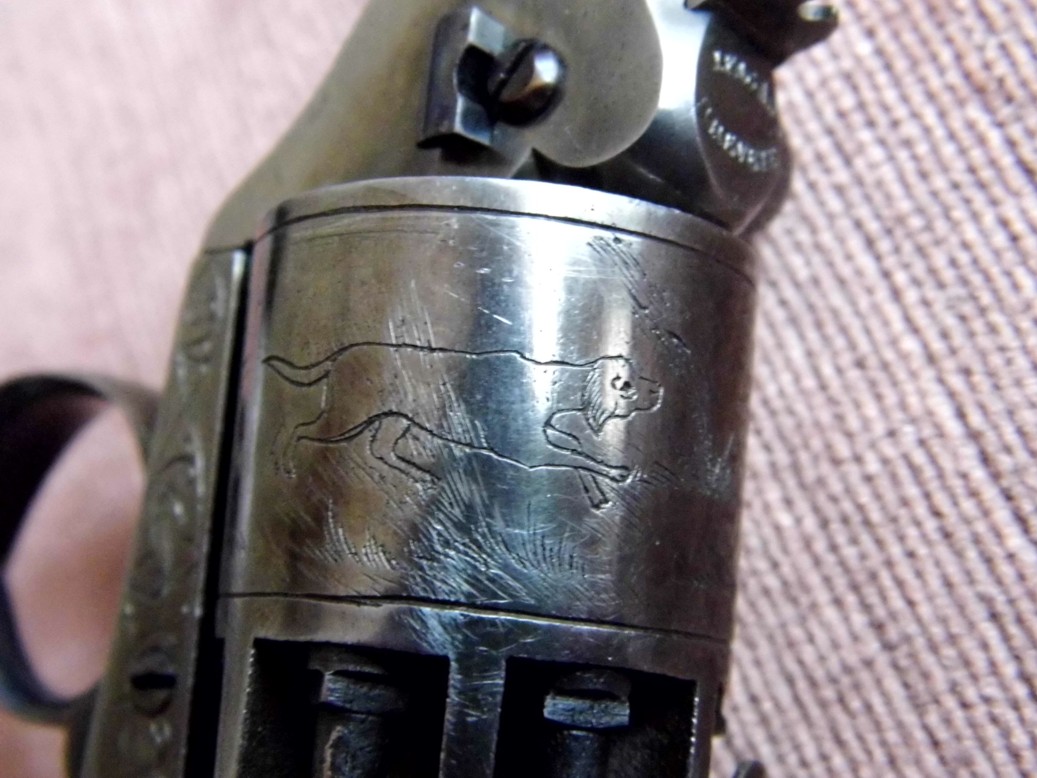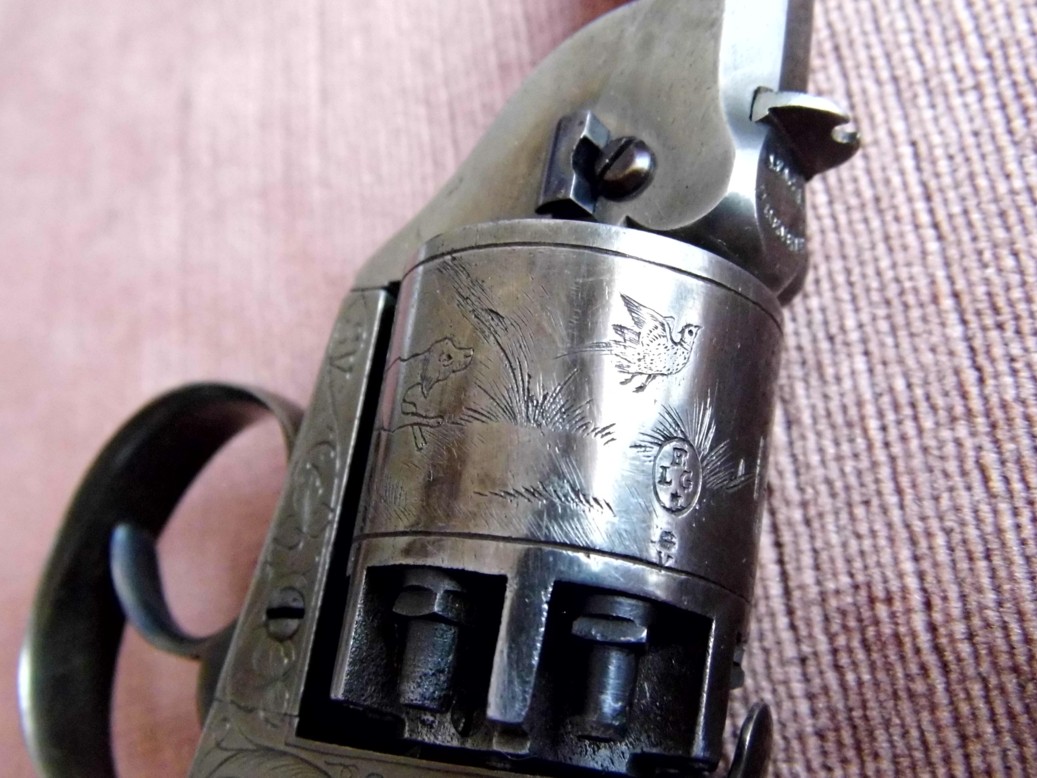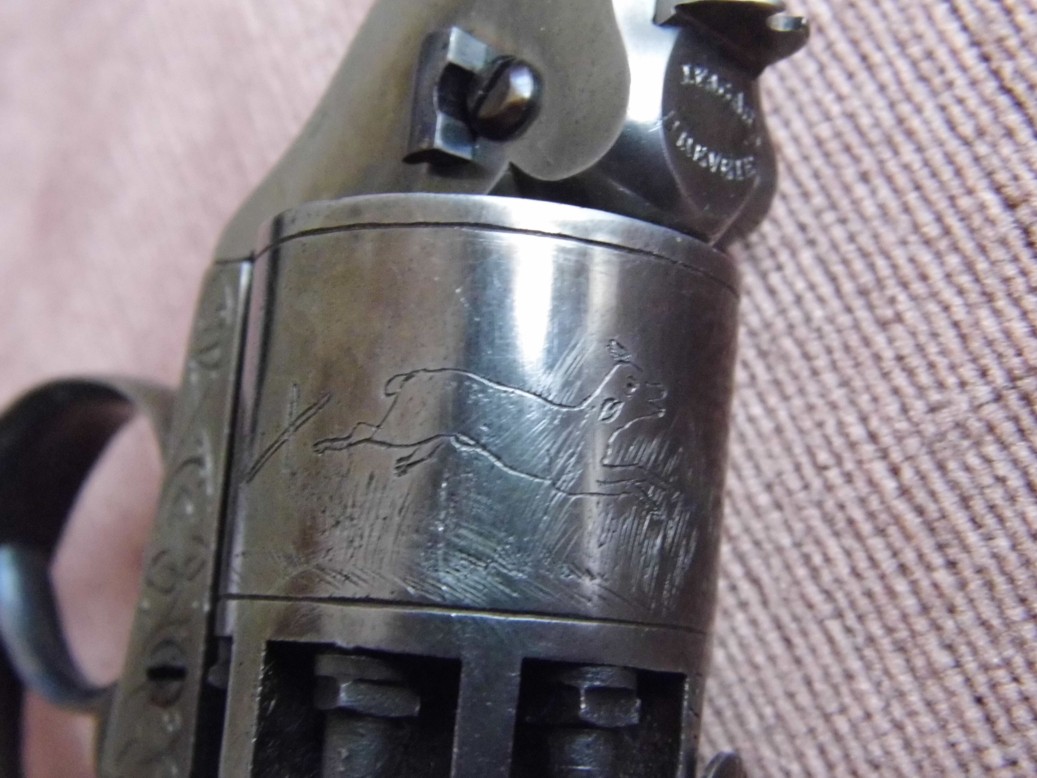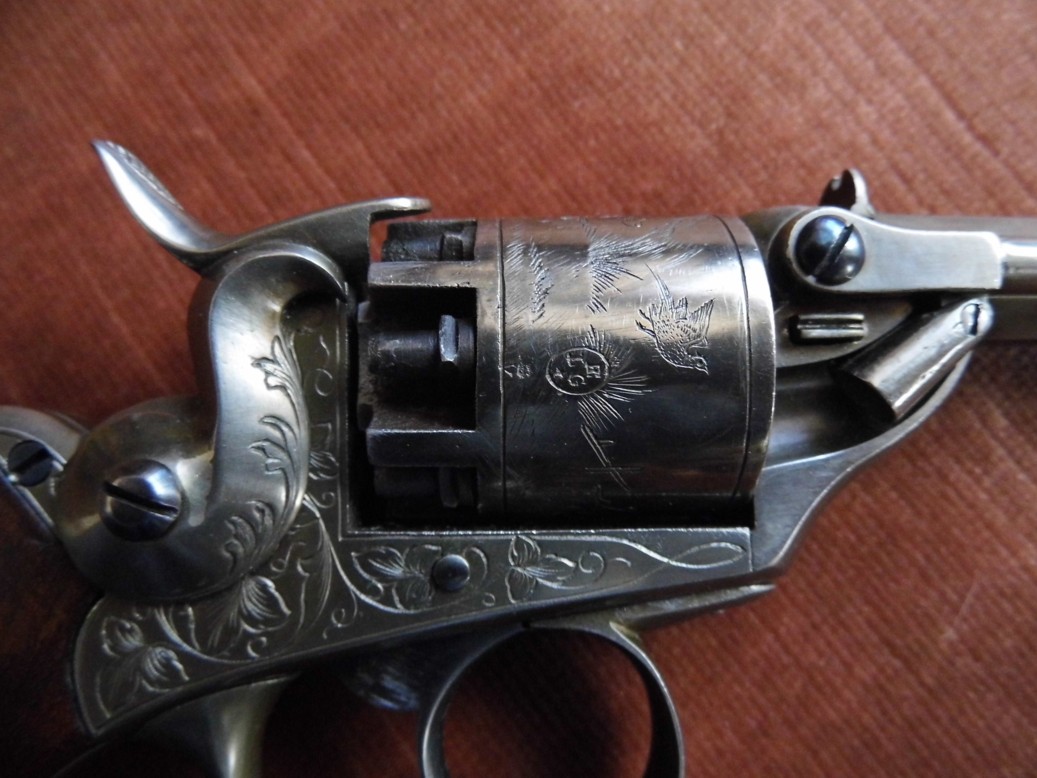 Fagard
It acts of a revolver with percussion of Joseph FAGARD of SAINT-REMY (Liege) which deposited 3 patents in Belgium of 1855 to 1857, this last date being the deposit of the patent n° 4113 which occupies us (see extracted from patent below)
Spangled punches ELG in an oval and U crowned belong to the bench of test of Liege and mean
a) the acceptance (used of the 08.09.1846 to the 11.07.1893.
b) countermarks of the controller - used of the 30.12.1853 to the 26.01.1877.
GG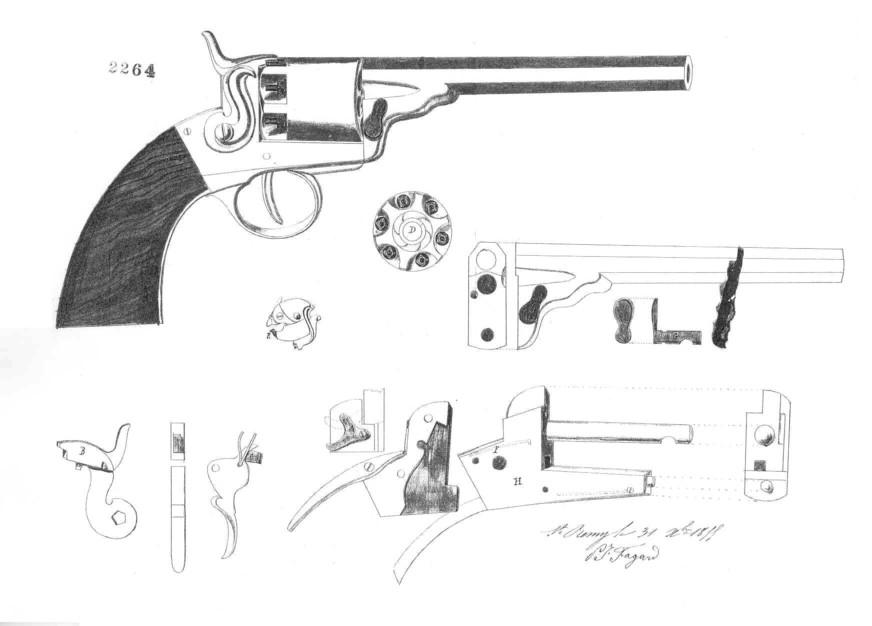 Many thanks to Richard for the photos.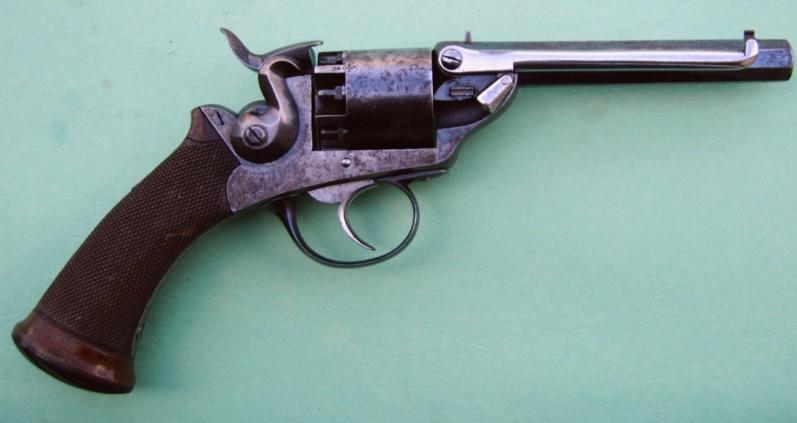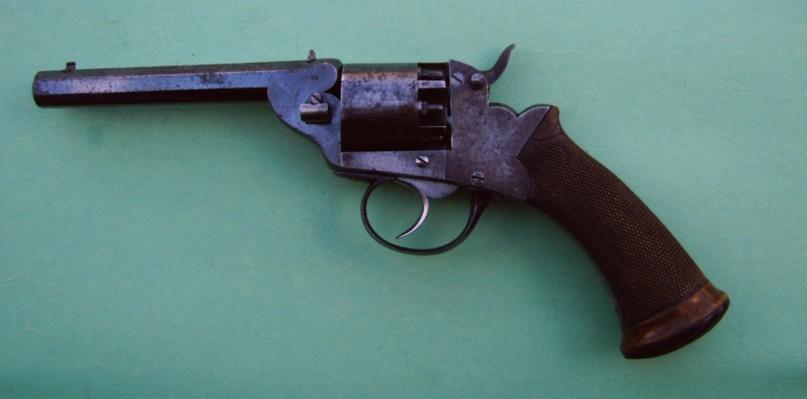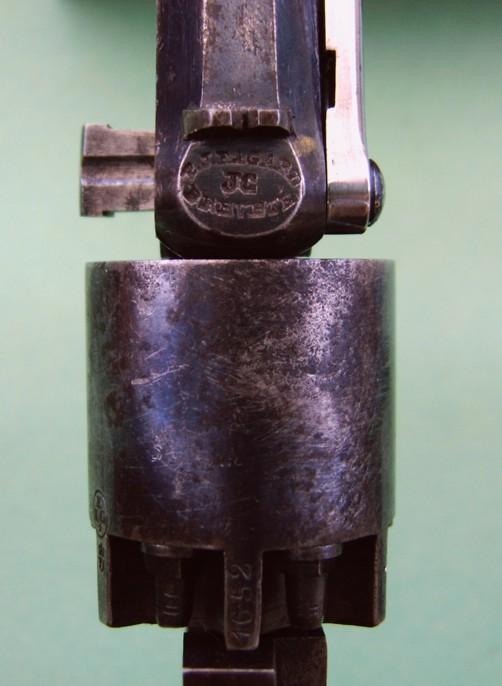 Many thanks to Léo for the pictures.