Some of the most beautiful work of this craftsman, and many others, are in this book "Liège Gunmakers through their Work. 1800 - 1950".
For more detail see: LIEGE GUNMAKERS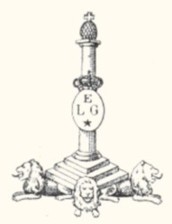 Fagnus & Clément
It is a revolver of type "Bull-Dog" with central percussion. If you look closely, the cylinder is six shots. The barrel is round with half-moon front sight. The cylinder is grooved and is closed by a loading door. The curved trigger is protected by an oval trigger guard. The plates seem to me to be made of wood (walnut?) blackened.
The weapon carries the punches of the proofhouse of Liège, that is to say:
ELG* in a vertical oval: final acceptance, of use of 1846 to 1893.
F and Q *: countermarks of the inspectors, in use from 1877 to 1893.
16 and 15: different numbers?
The weapon also carries a trademark of 2 crossed pistols as well as the letters F & G allotted to the manufacturer Fagnus & Clement registered in the ProofHouse from 1879 to 1883.
GG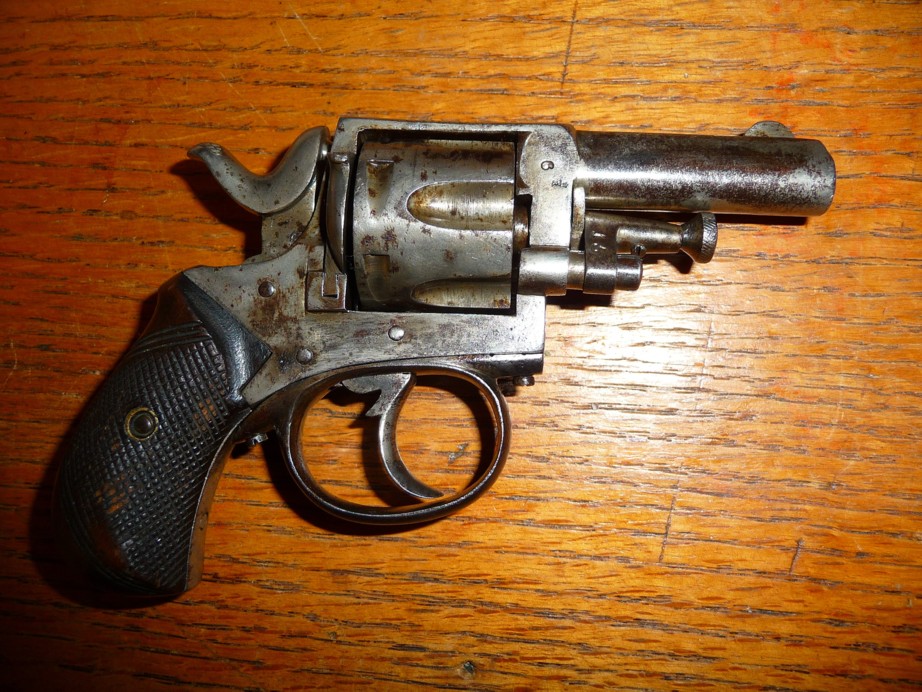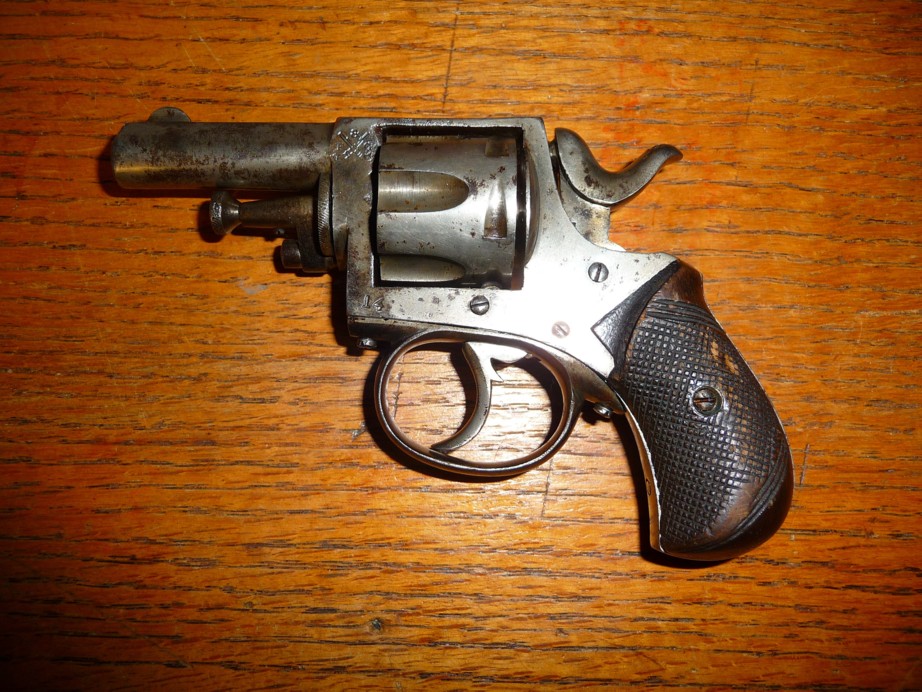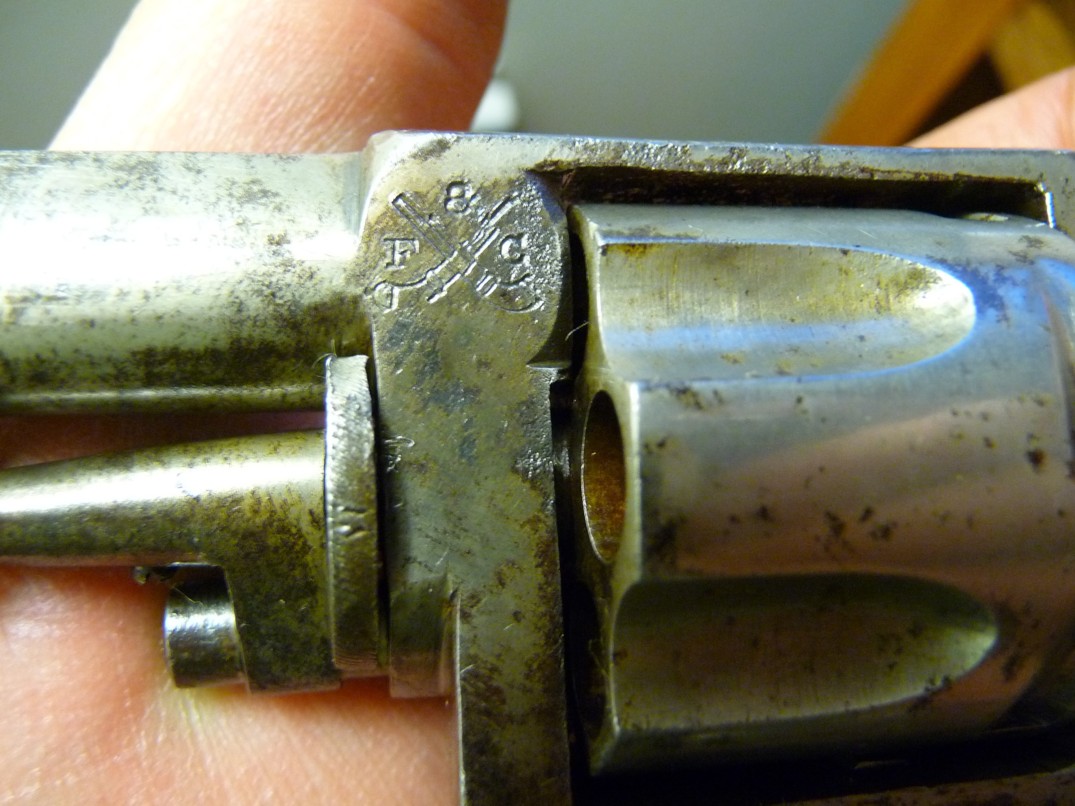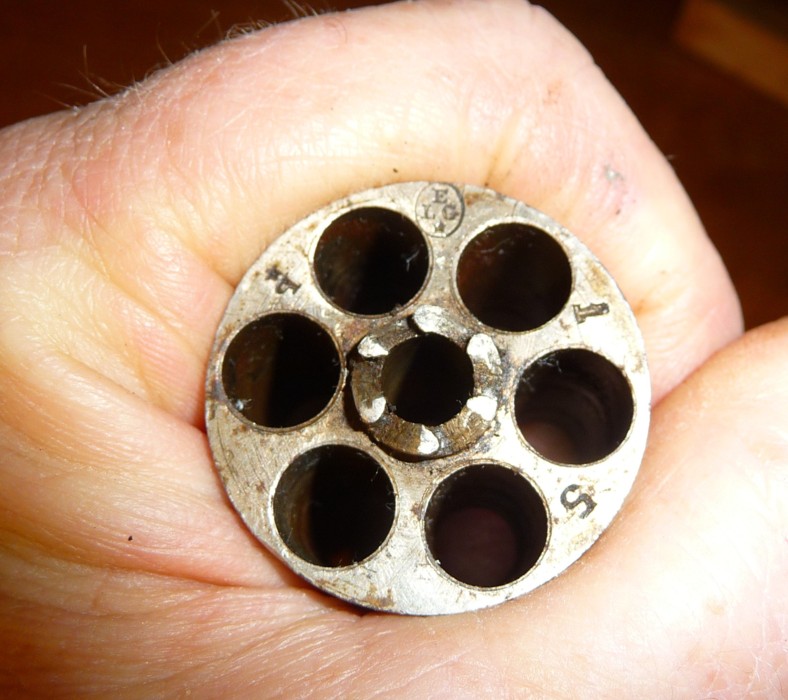 Fagnus & Clément
They are a copy of Liège of the famous and robust revolver R.I.C with six shots, central percussion and closed frame.
It presents a loading by side door and rod at swiveling head of nipple, placed at rest in the axis of barrel.
The lock of the type WARNANT is with simple and double action with marrowy operation.
The weapon will be produced in multiple calibers of the 450 to the 320.
This type of weapon will have a great success in the whole world and especially in Liege or arms industry had very quickly guessed the potential of this weapon.
Alternatives were thus produced with profusion of which the BRITISH BULL DOG which must be regarded as a reduced version of the R.I.C.
The latter will also inspire an alternative even smaller the "puppy" but it is another history.
Your weapon presents the lawful punches of the proof house of Liege, namely:
Spangled ELG in a crowned oval: acceptance of 1846 to 1893.
T spangled: countermark of the controller post 1877.
Your weapon was thus manufactured between 1877 and 1893.
The manufacturer
The mark with the two crossed pistols surrounded of the letters F & C is unknown, but is it humanly possible for me of all to know?
It could reasonably belong to FAGNUS & CLEMENT Street Chéri in Liege, registered with the proof house of Liège of 1879 to 1883, which corresponds to the period of manufacture of the weapon.
The activities of this company were taken again in 1883 per Charles CLEMENT (see site)
The marks M and 23 are markings of workshops to my direction, 23 being perhaps the job number.
The mark LP on the frame is also unknown for me, a mark of subcontractor perhaps?
GG