Some of the most beautiful work of this craftsman, and many others, are in this book "Liège Gunmakers through their Work. 1800 - 1950".
For more detail see: LIEGE GUNMAKERS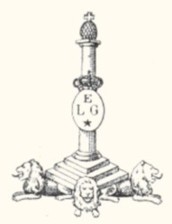 Falisse & Trapmann
This weapon, using an adjustable firing pin, corresponds to a patent registered by Falisse & Trapmann.
It doesn't bear any artisan markings, so we don't know who made it!!
François Louis Falisse had learnt mechanics and watchmaking, he is the main member of the association with Trapmann. Gustave Trapmann only contributed the rest of the capital that will allow them to produce.
This weapon has undergone some very important modifications, among others the complicated and heavy extraction system!
Maybe it's a prototype?
At least a rare weapon.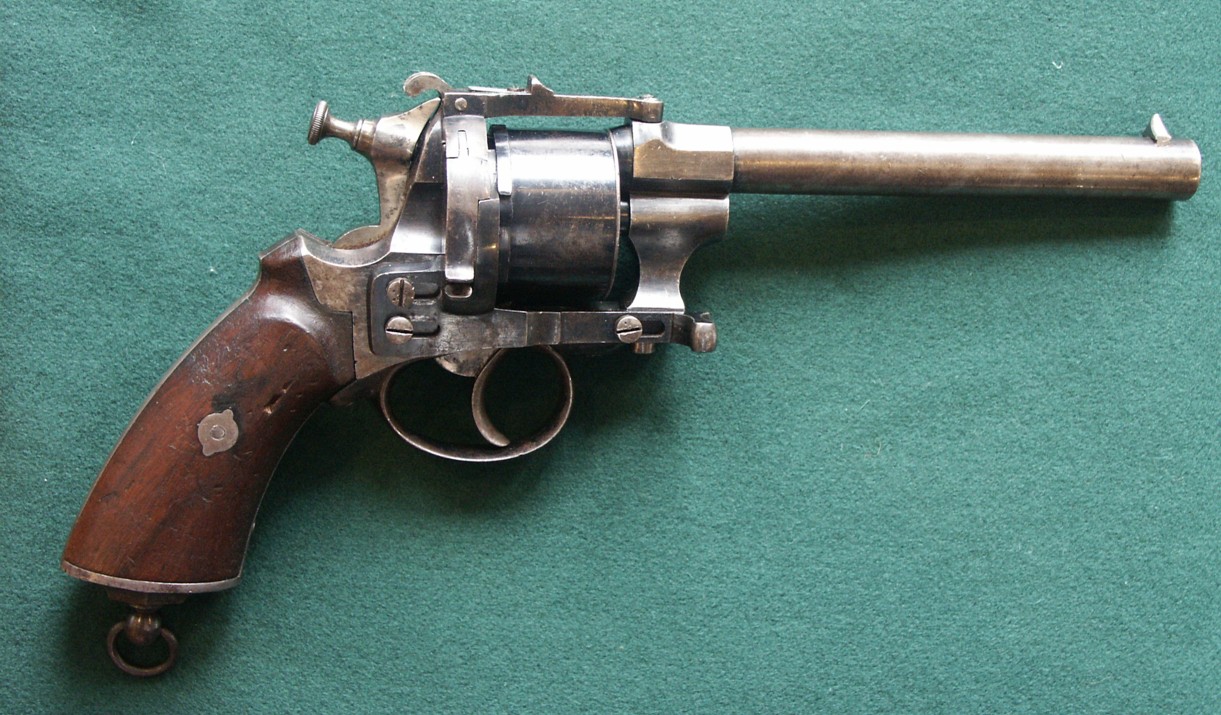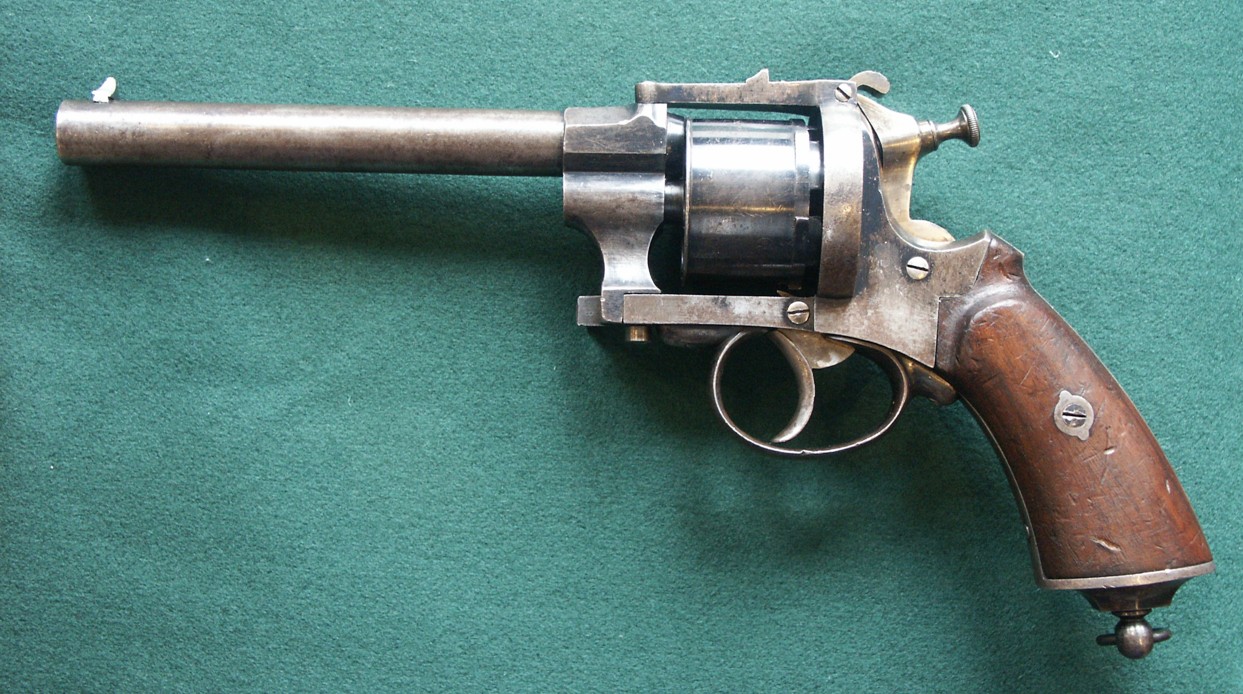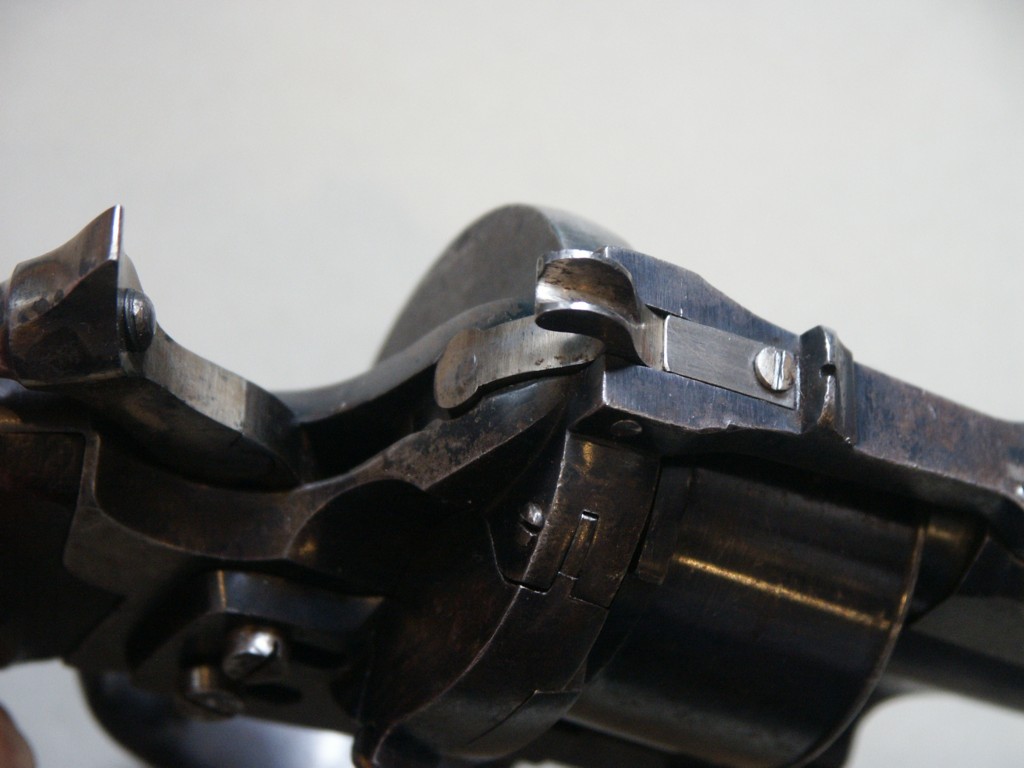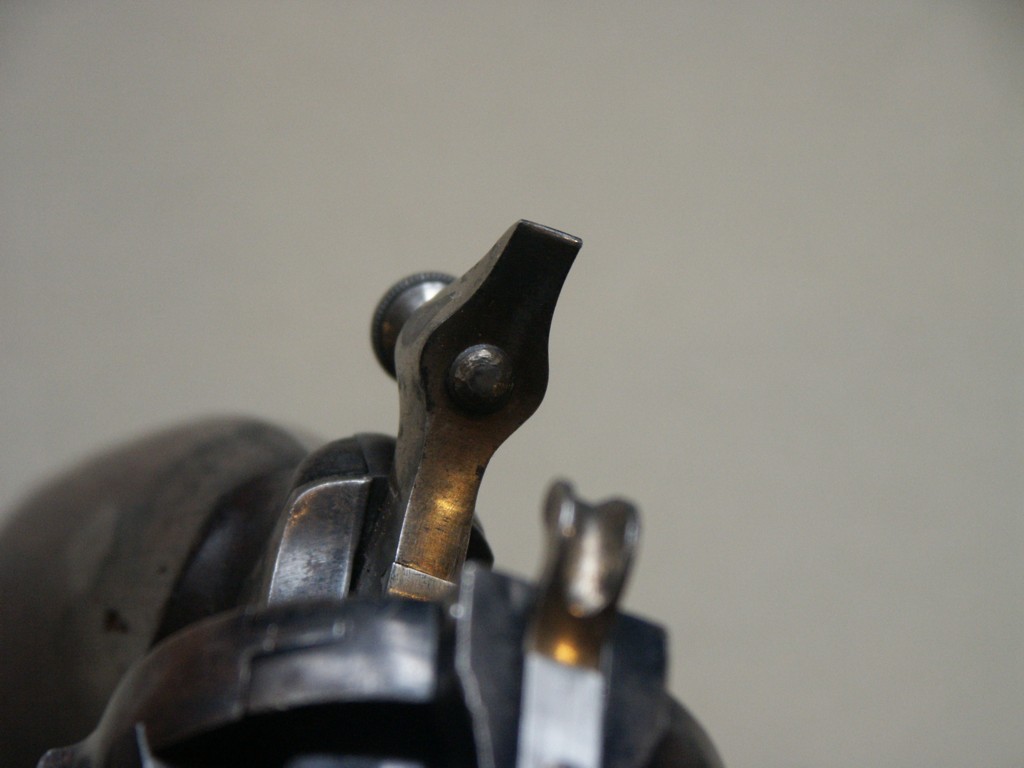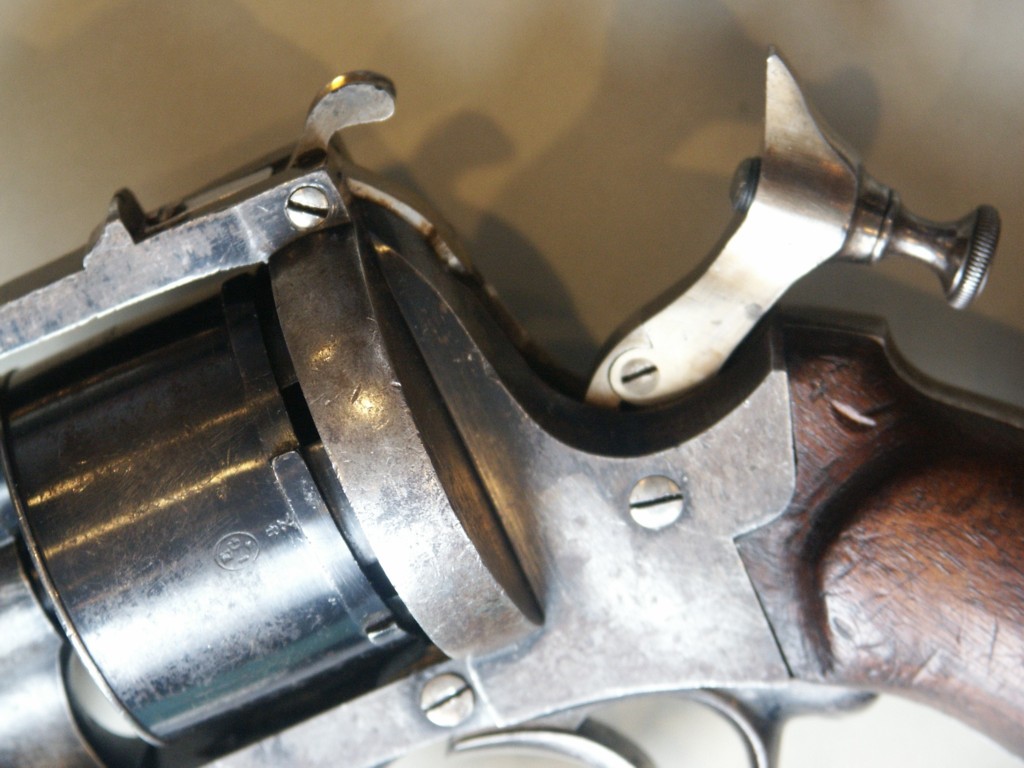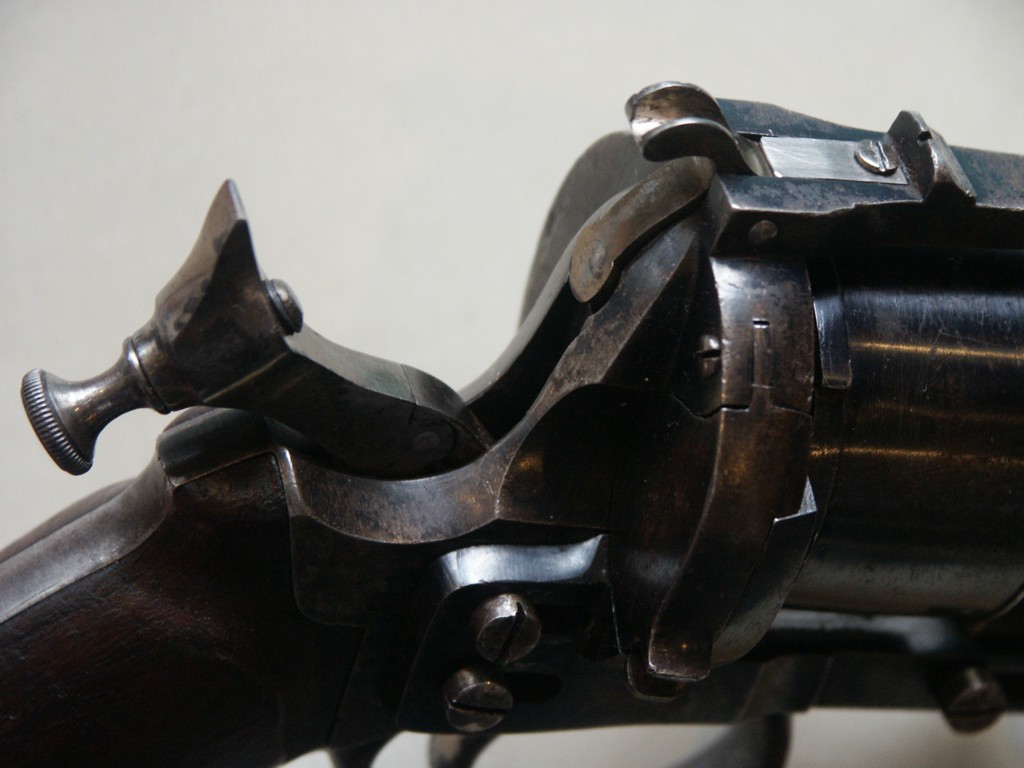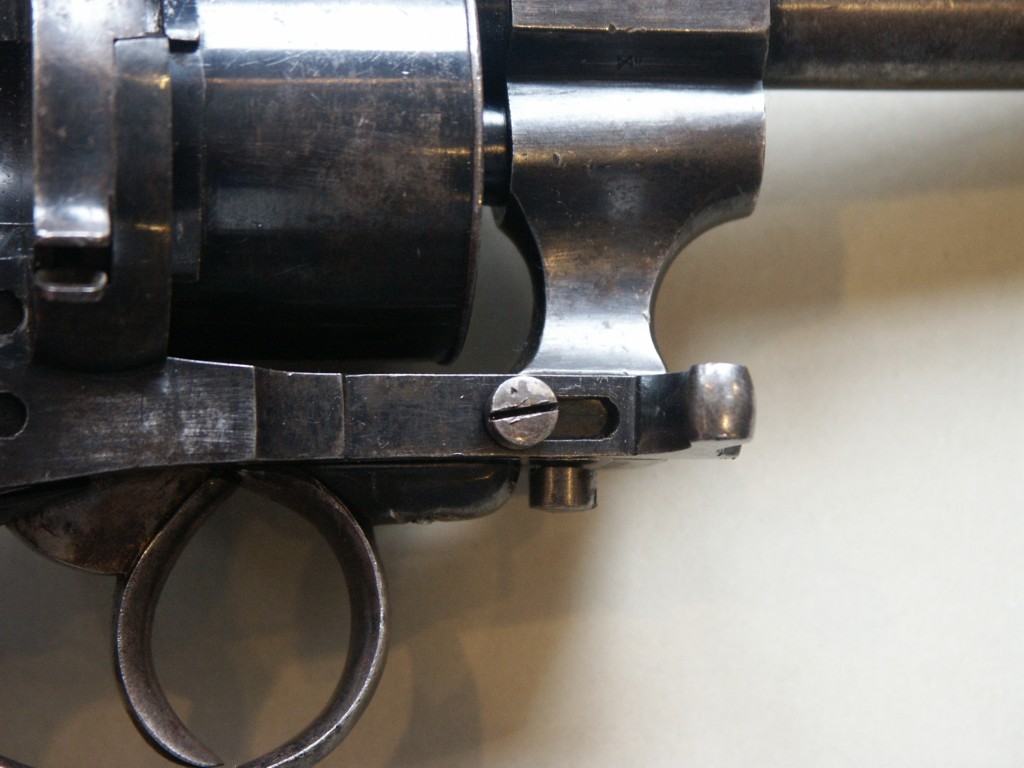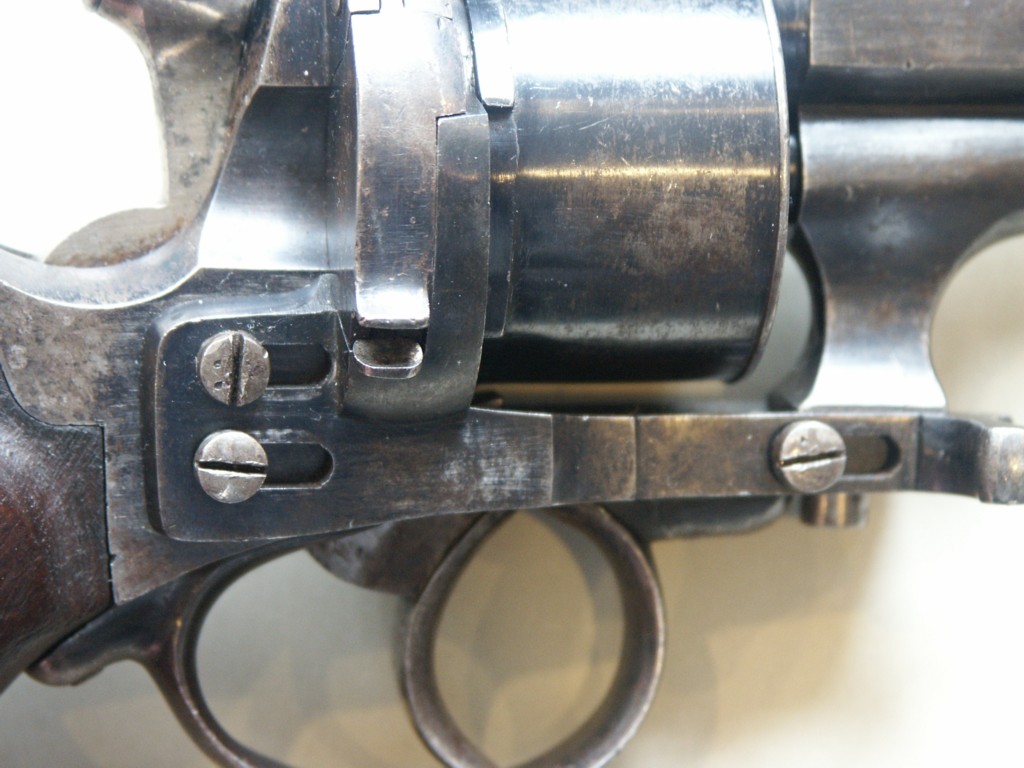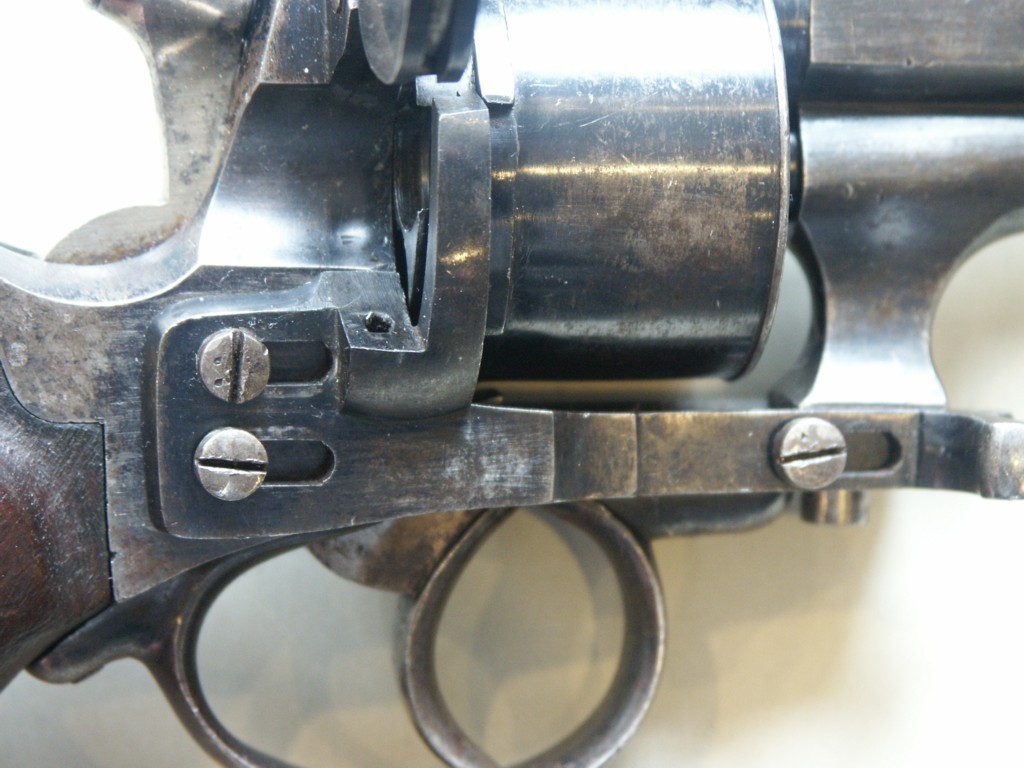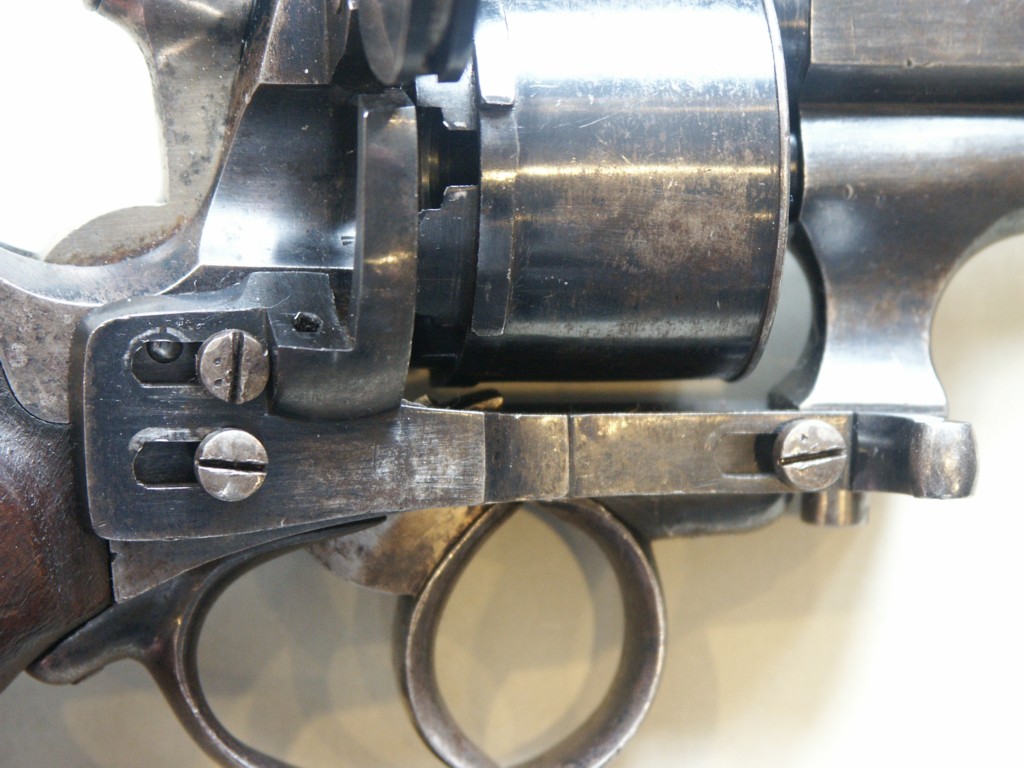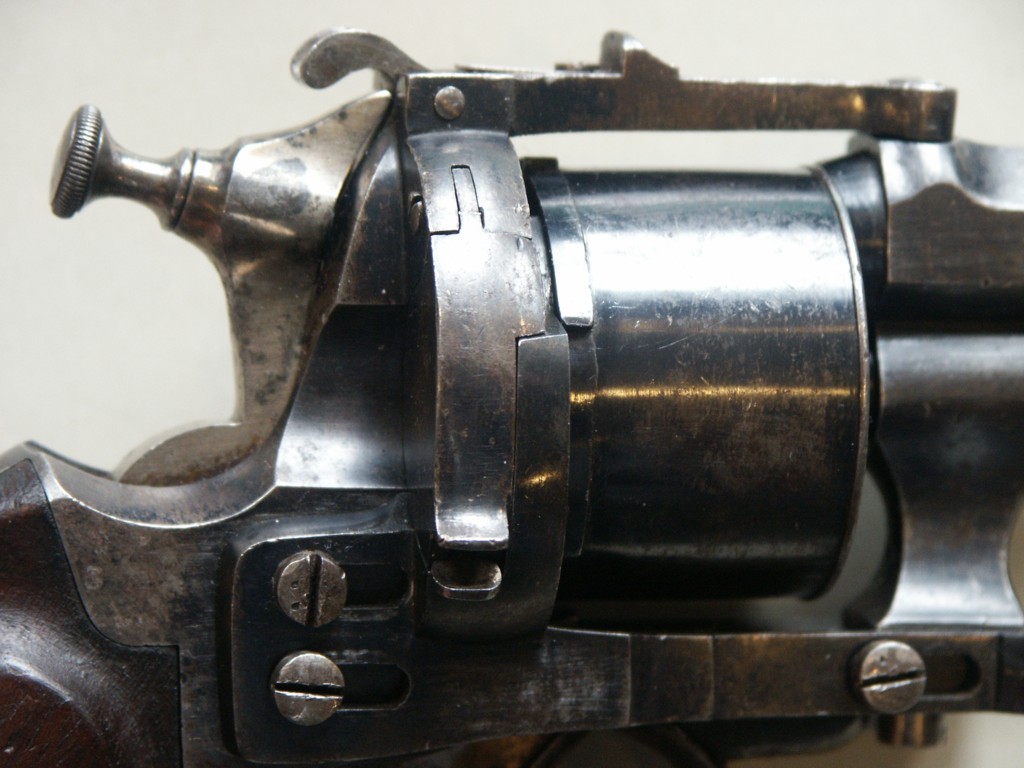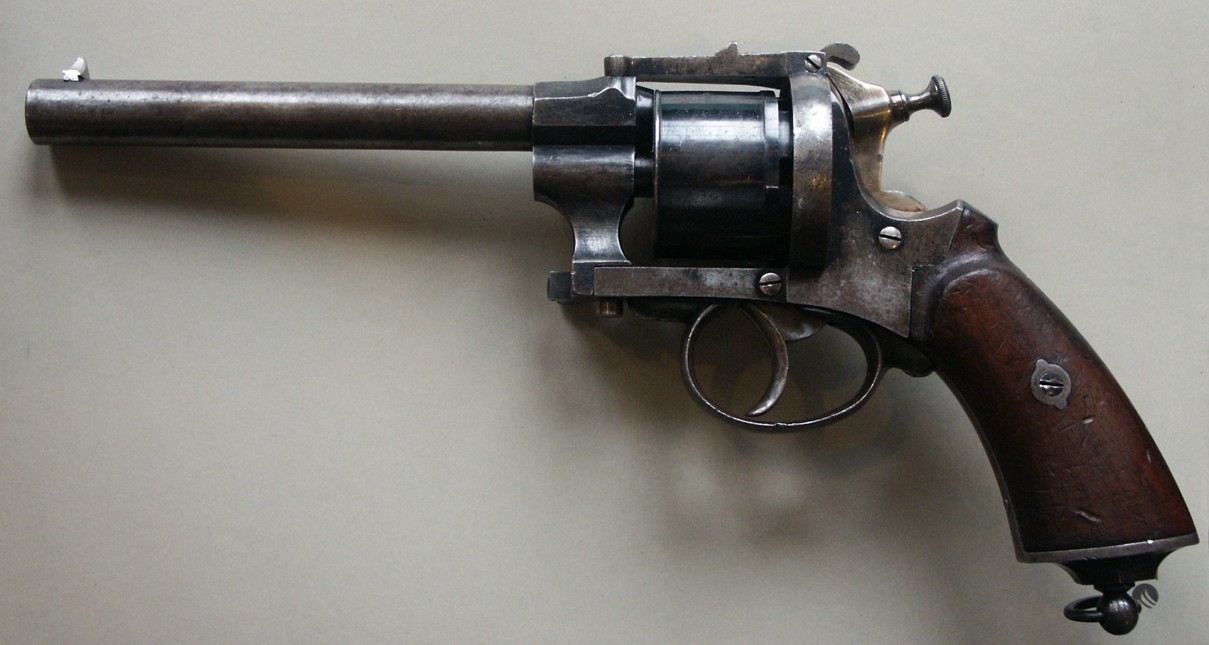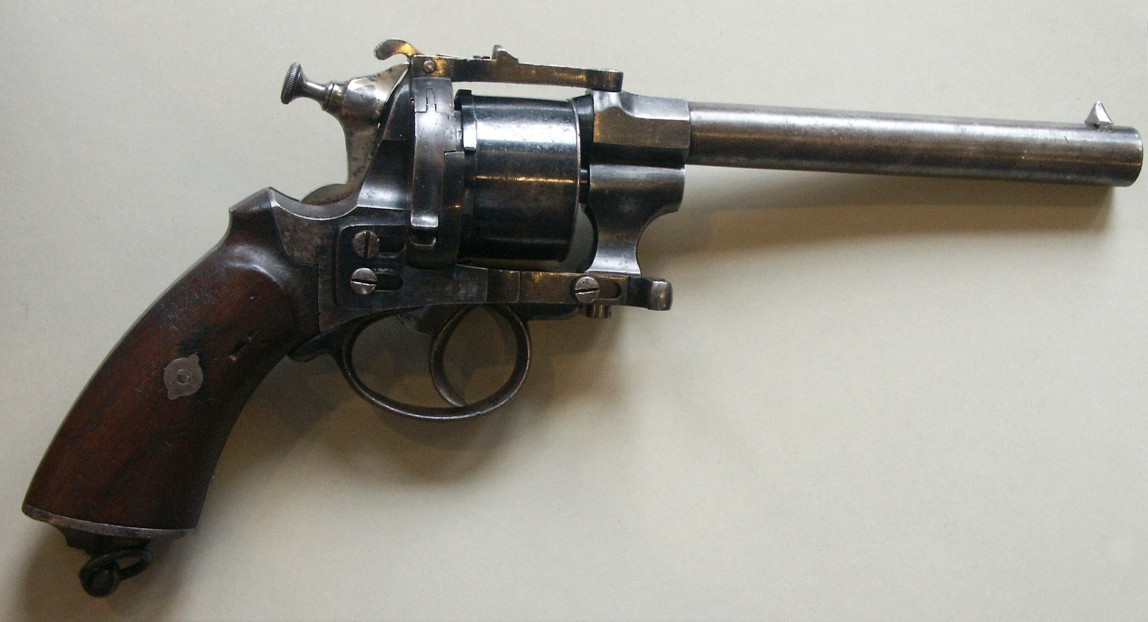 Falisse & Trapmann
It is about a pistol called "to trunk", with percussion and mono-barrel. The curved trigger is protected from a trigger guard. The stick is in walnut smooth and of type "banana". The unrifled bore is octagonal. The hammer is of type "dolphin". The trunk is engraved style foliage.
The weapon carries the mark of final acceptance "ELG* in a vertical oval" of use of 1846 to 1893 to the proofhouse of LIEGE (Belgium).
It also carries a trademark "F.T in an oval or a circle?" In any assumption it could belong to Falisse Louis and Trapman G. of Liège. They were registered with the proofhouse of Liège of 1850 to 1884. They are also the Belgian agents of 16 patents.
GG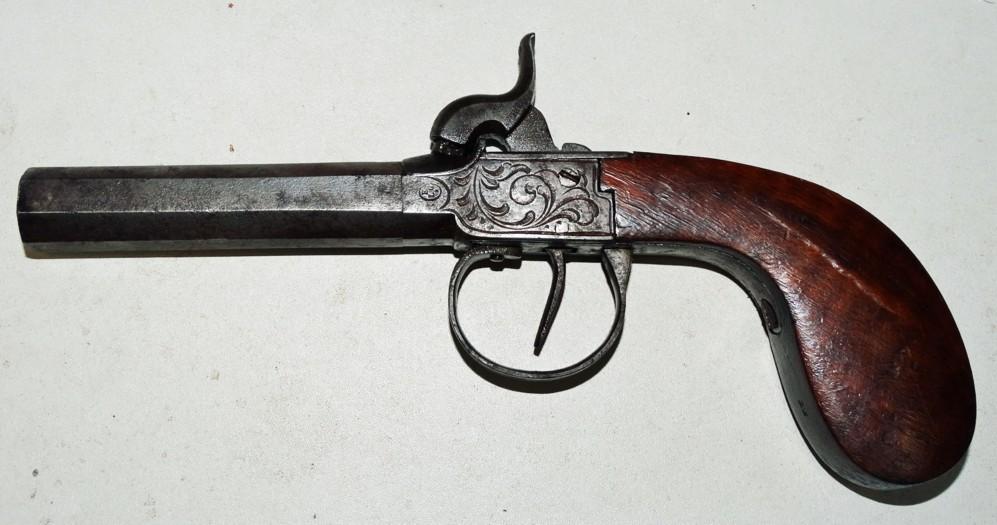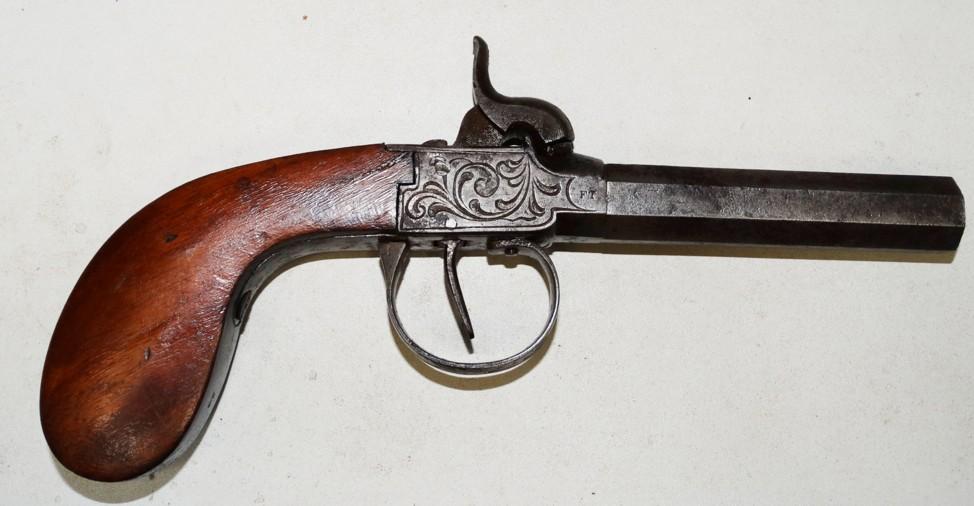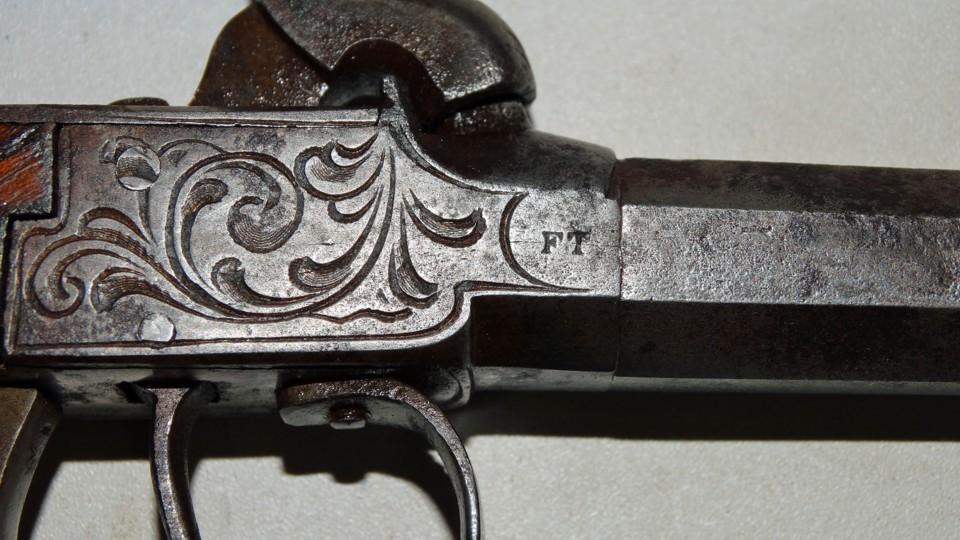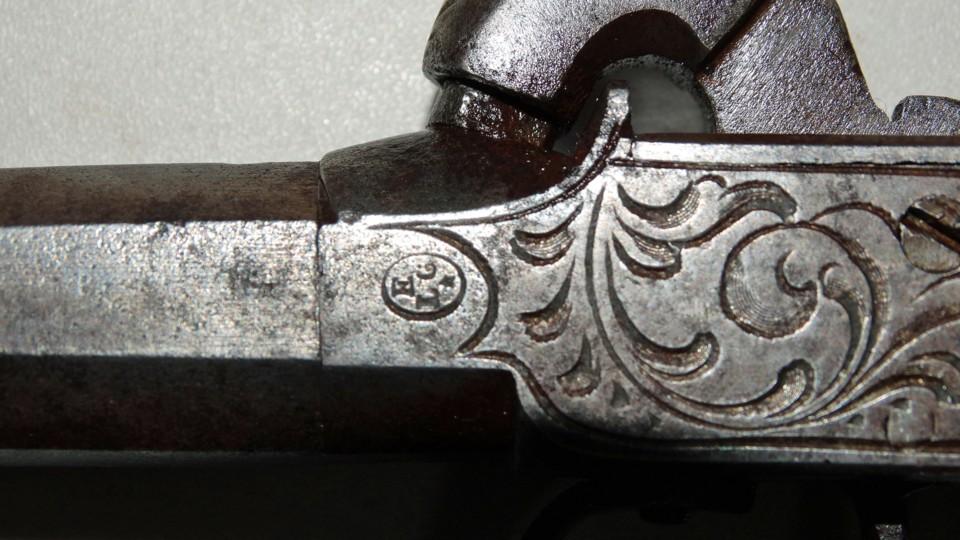 Falisse & Trapmann
Here is a Chassepot model 1866 rifle, made in 1868, which suffered a lot, especially at the handle. This rifle has been manufactured in more than one million copies, in six versions. Not knowing the length of the weapon, we cannot determine which model it is. If it is 1310 mm, it is the most common version: the infantry rifle.
The number appearing on one of the photos makes me think of a German numbering: it would then be a war capture (1870-1871). This would explain the fact that the weapon was not modified in 1874 (and later) to be able to fire the cartridge of the Gras rifle.
Cahen Lyon & Cie has approached many foreign subcontractors, including Falisse-Trapmann in Liège, to manufacture these rifles. The weapons were subject to verification prior to commissioning. Hence probably the unlearable "manuscript" engraving: xxxx Imperial Manufactures Saint-Etienne 1868.
The number U 73635 does indeed belong to the "production" of the house Cahen.
GP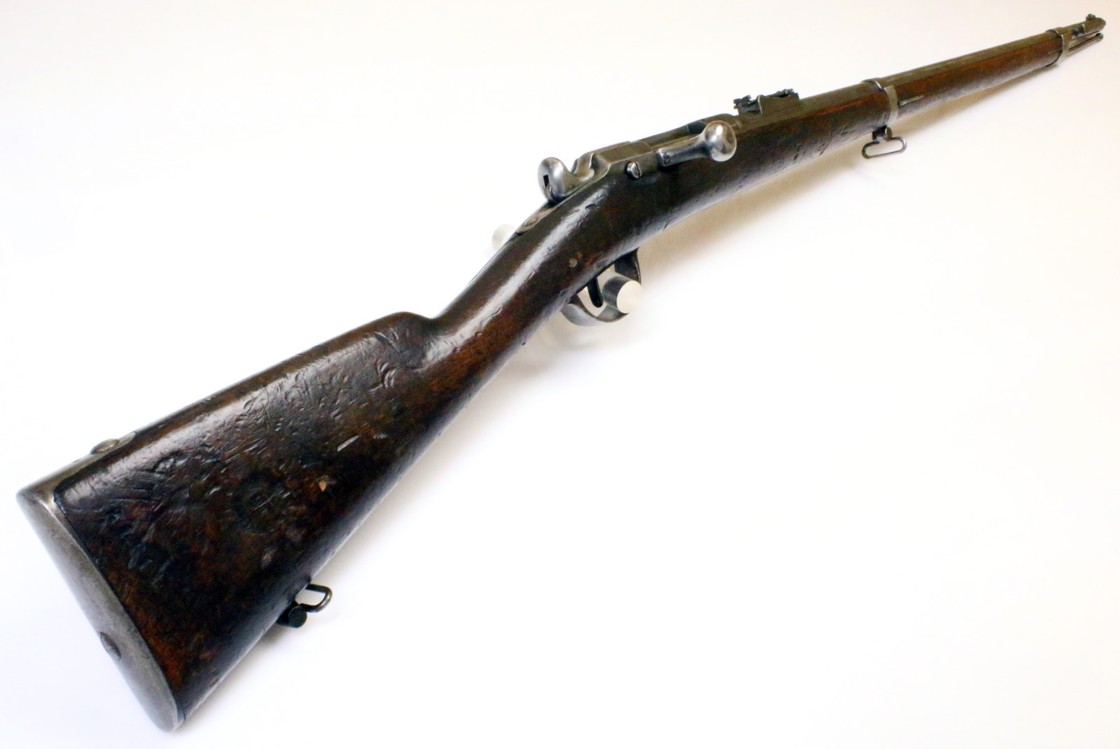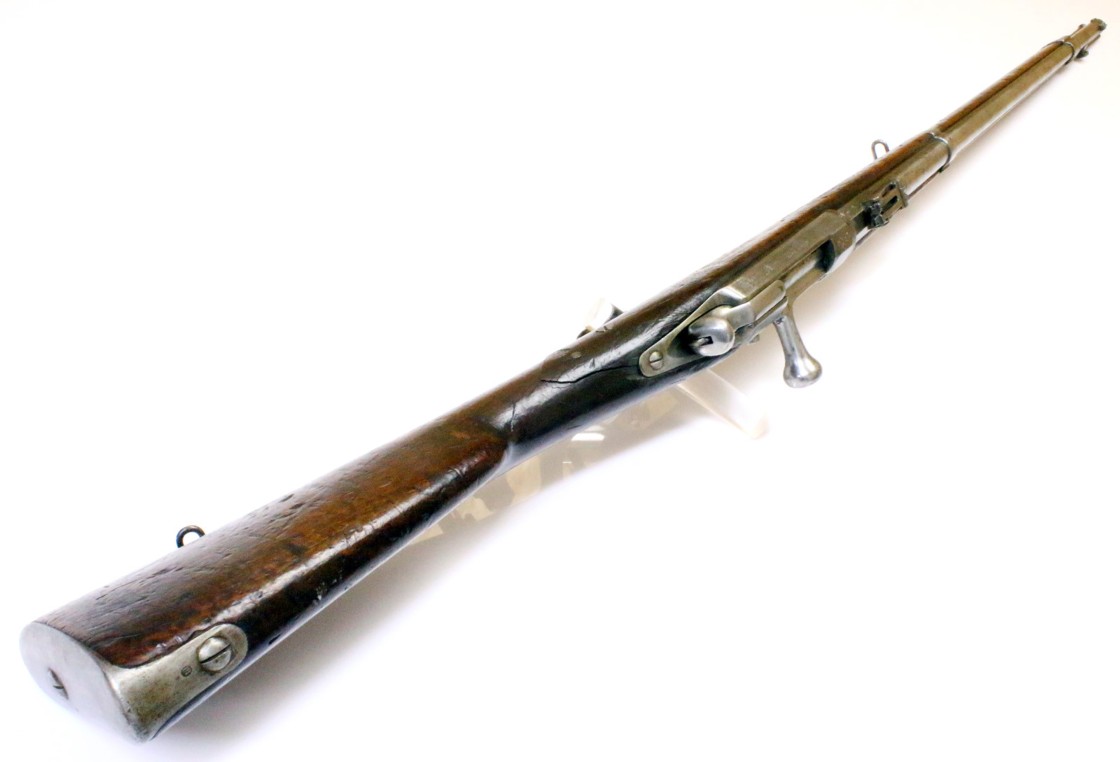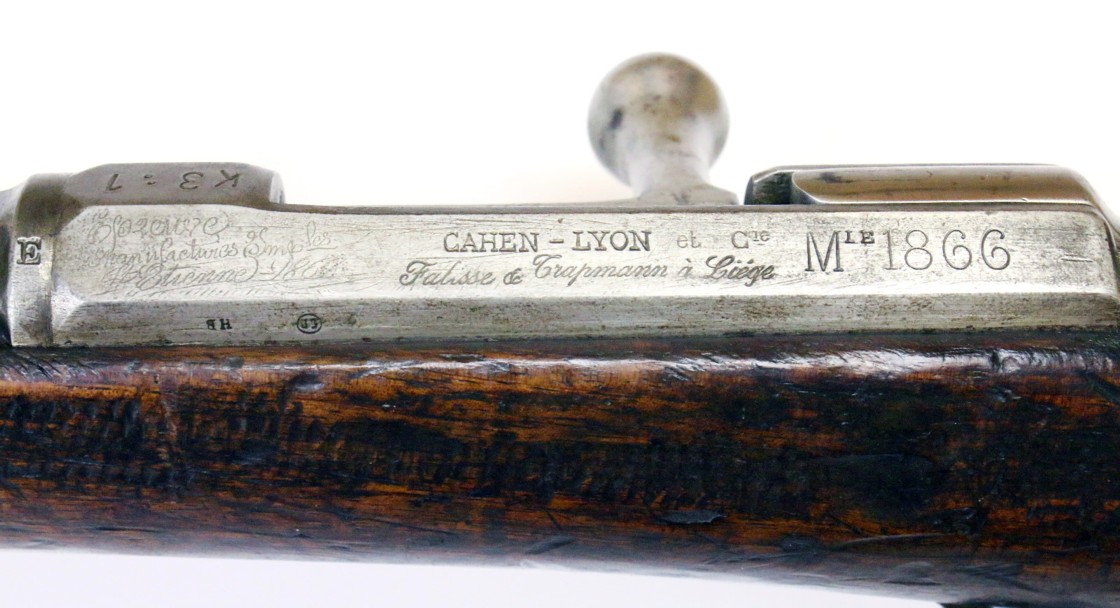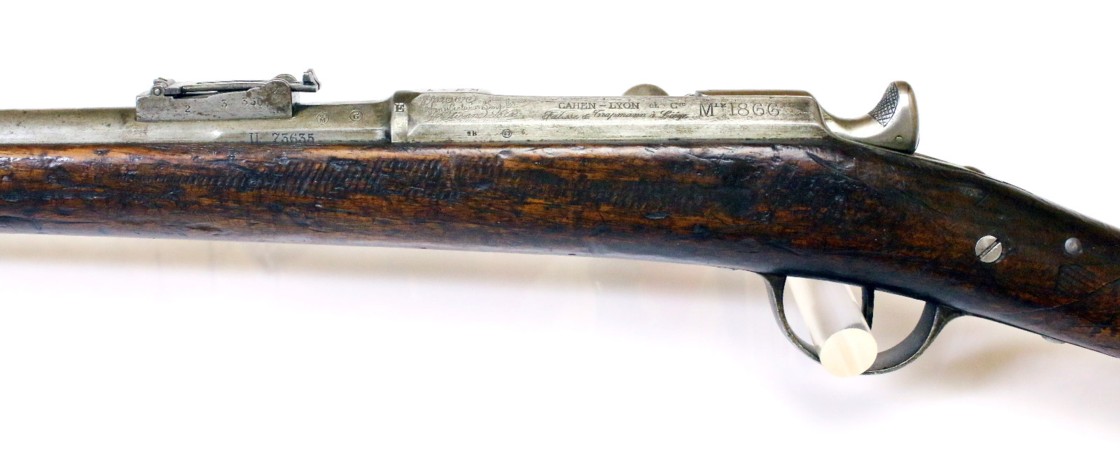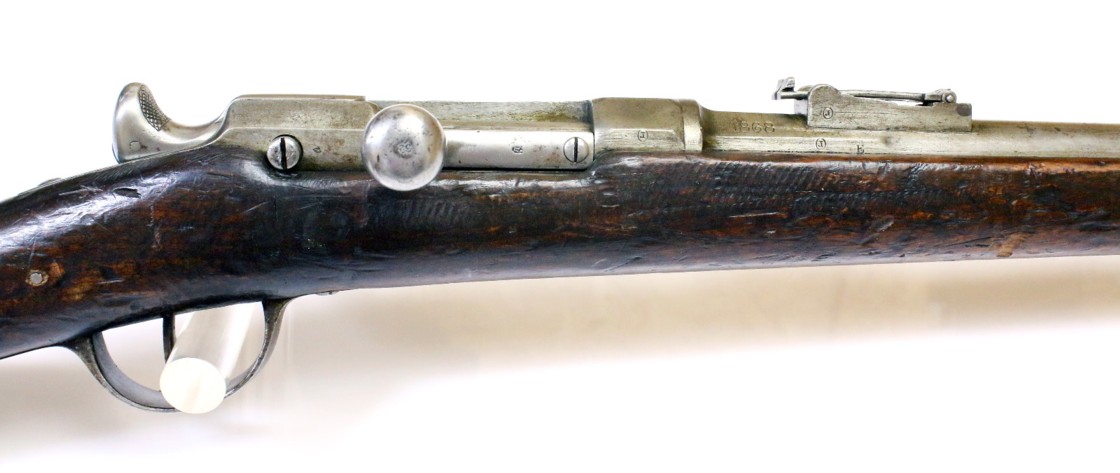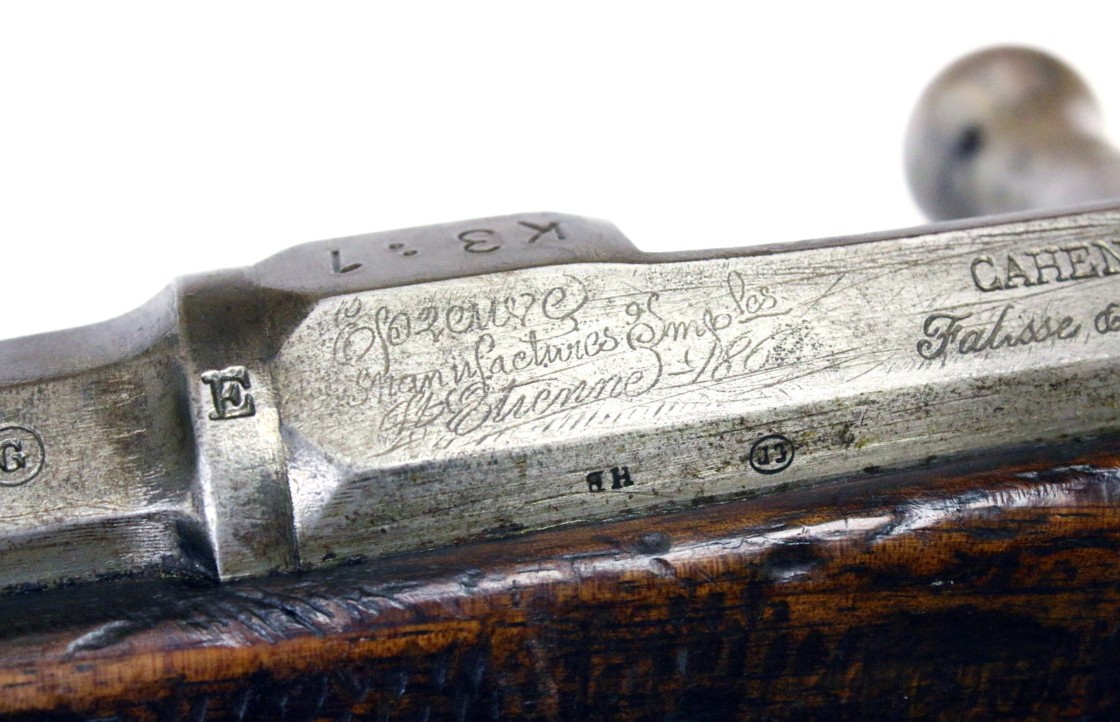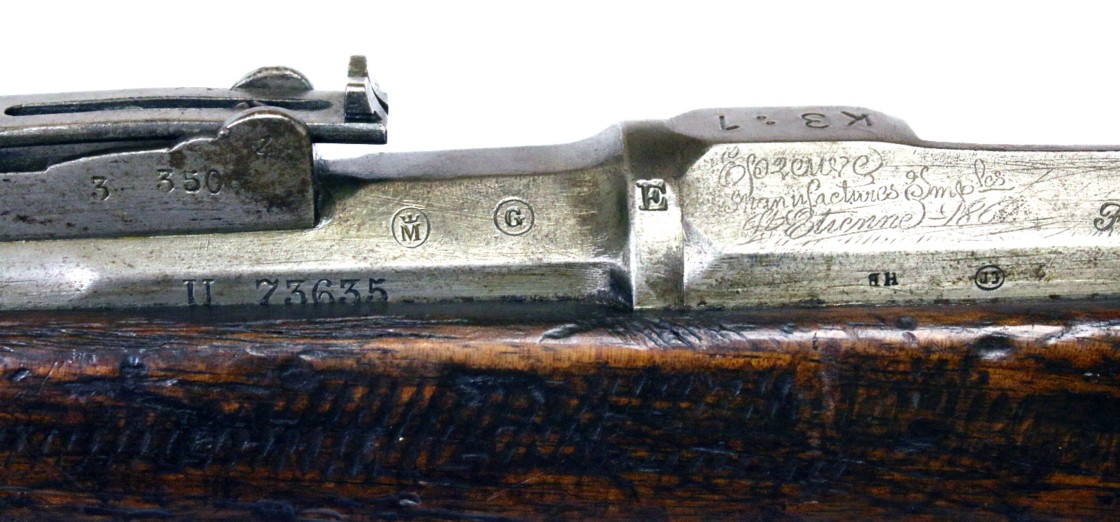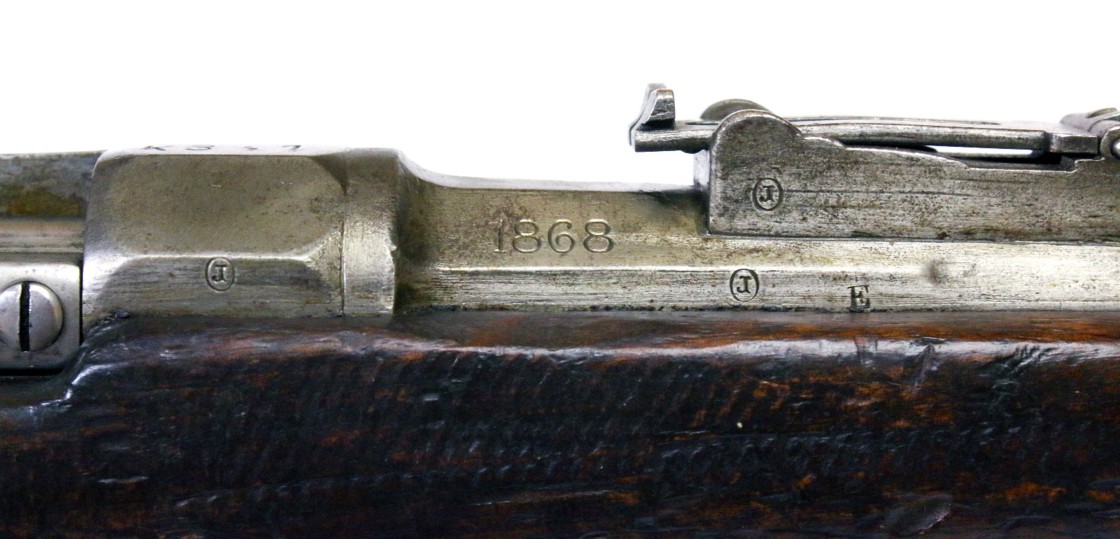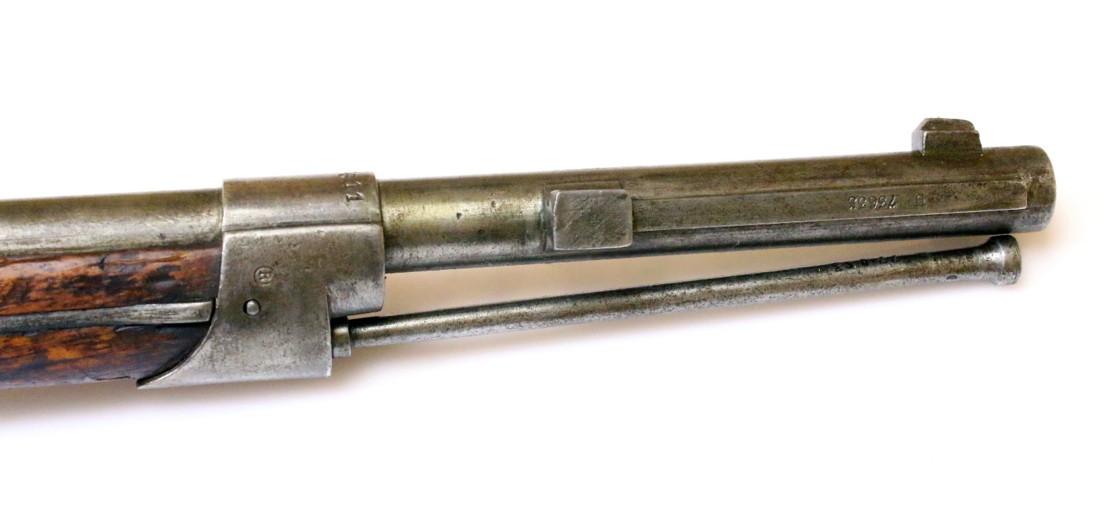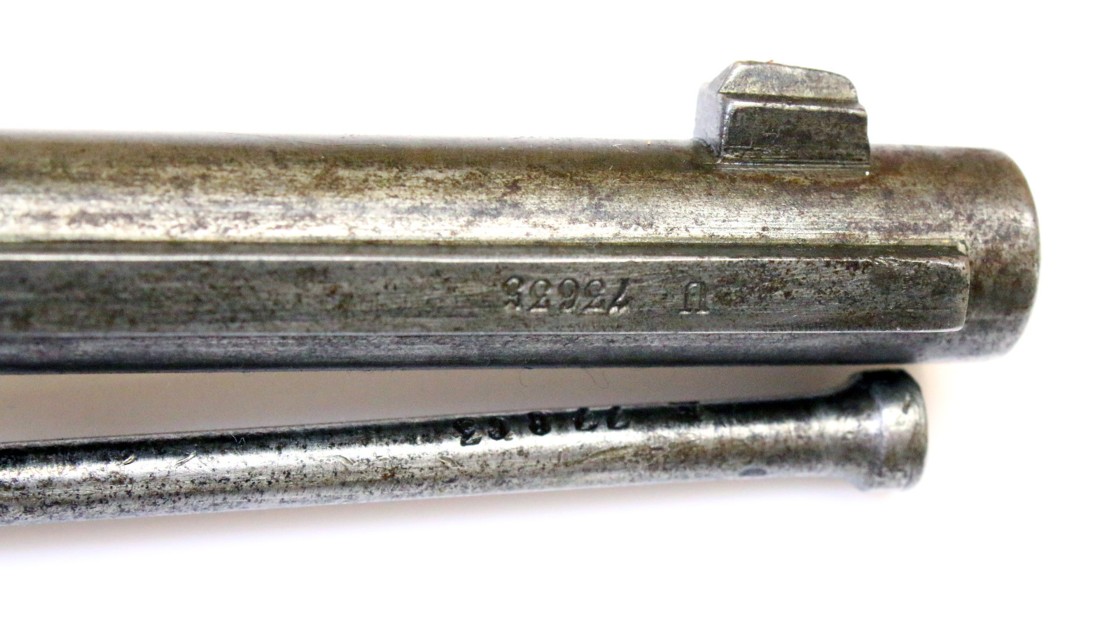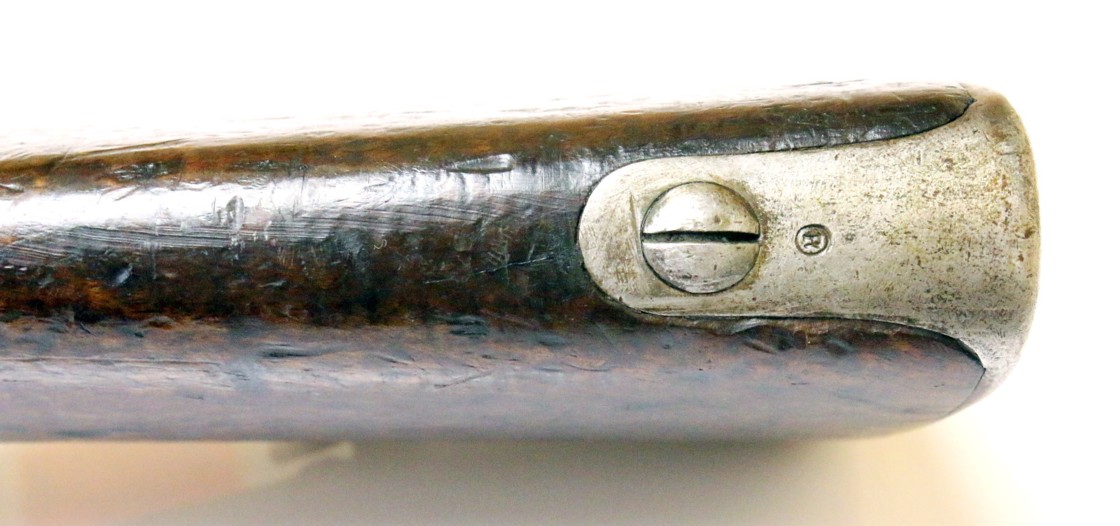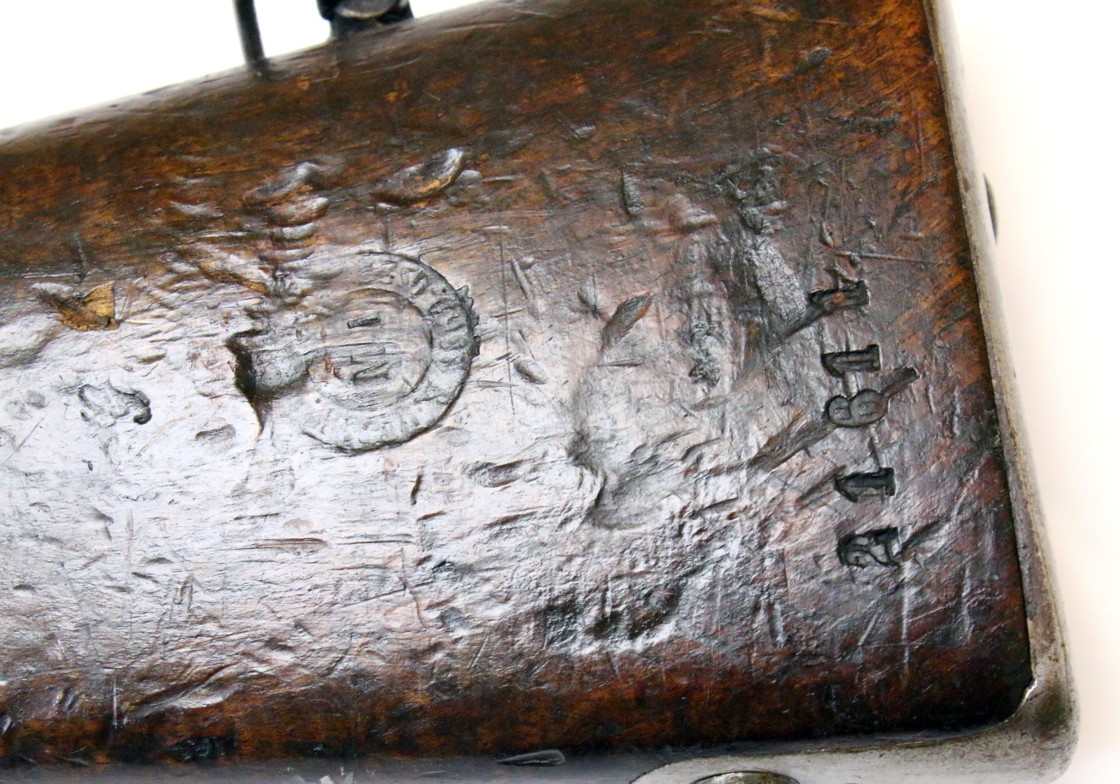 Falisse & Trapmann
The weapon
It is about a rifle with percussion and lock in front of infantry type of civil use since the weapon does not carry any military marking.
Mounting goes to the mouth and is maintained by one to "embouchoir" double and two "brassadelles".
Punches
The weapon carries a punch of the proofhouse of Liege, namely ELG about star in a vertical oval meaning final acceptance of use of 1846 to 1893.
Marks
LIEGE - F & T - 1861 is one of the marks of company FALISSE Louis & TRAPMANN, G. manufacturers of weapons in Liege. This company is an agent of 16 Belgian patents.
FT in a circle is also a mark of this firm.
H crowned and F in large C are unknown for me.
C crowned on wood perhaps a marking of assembler with wood?
GG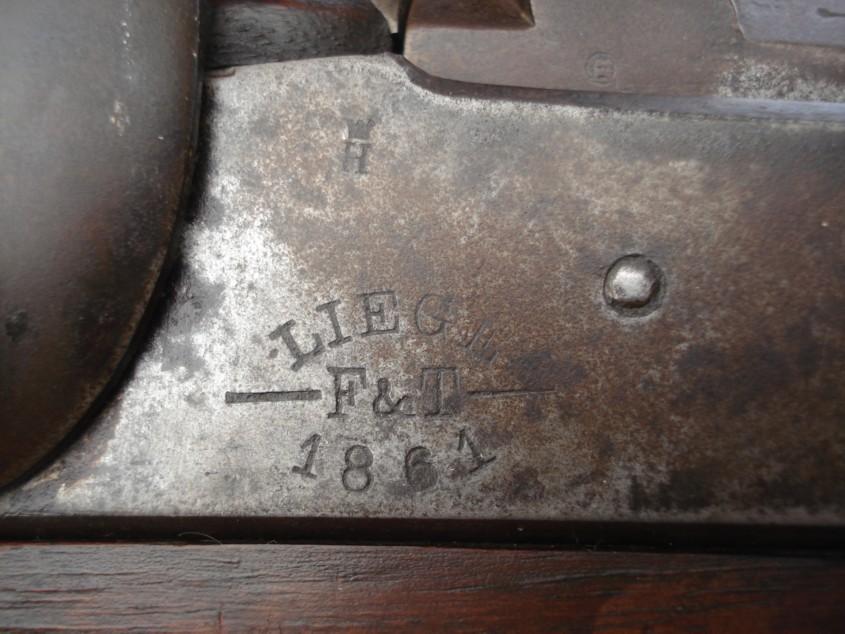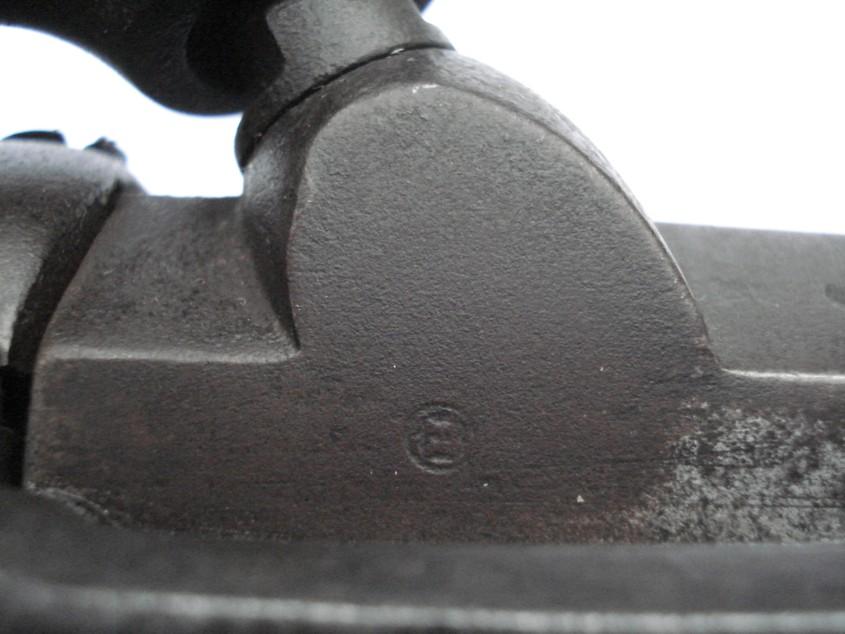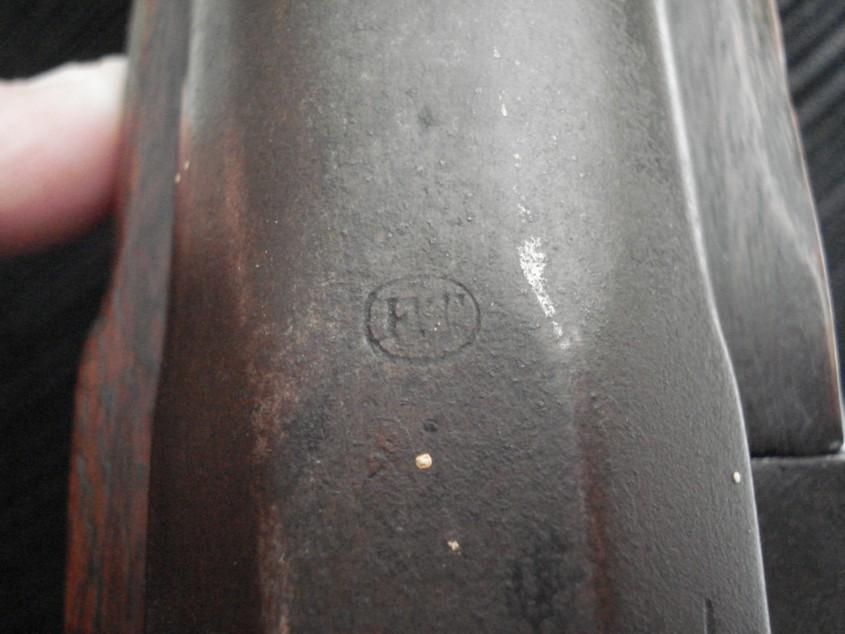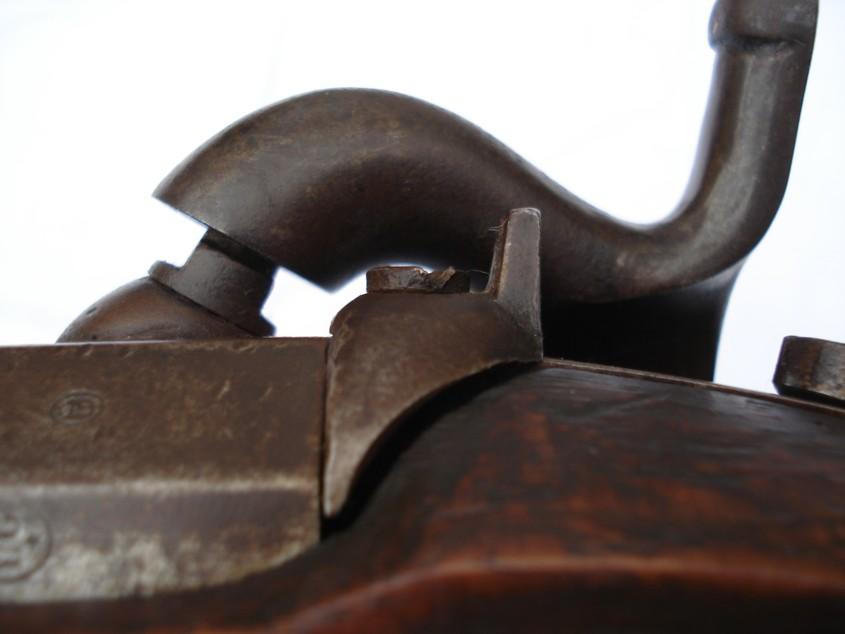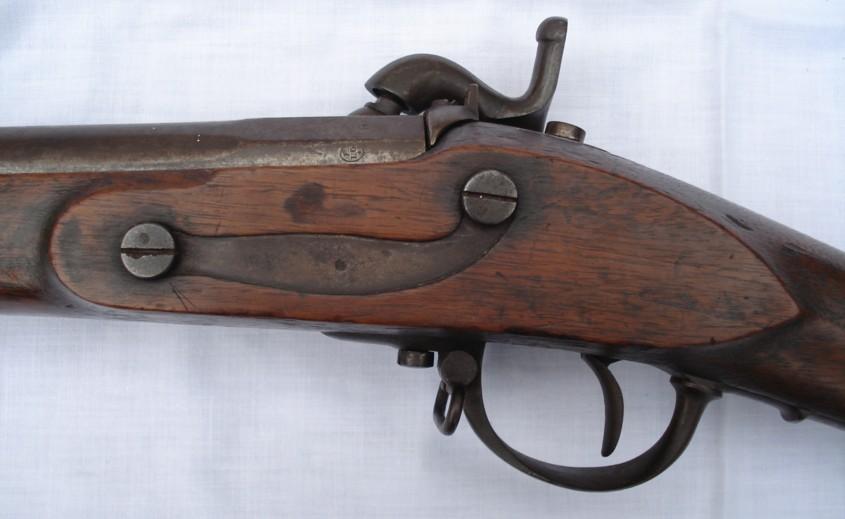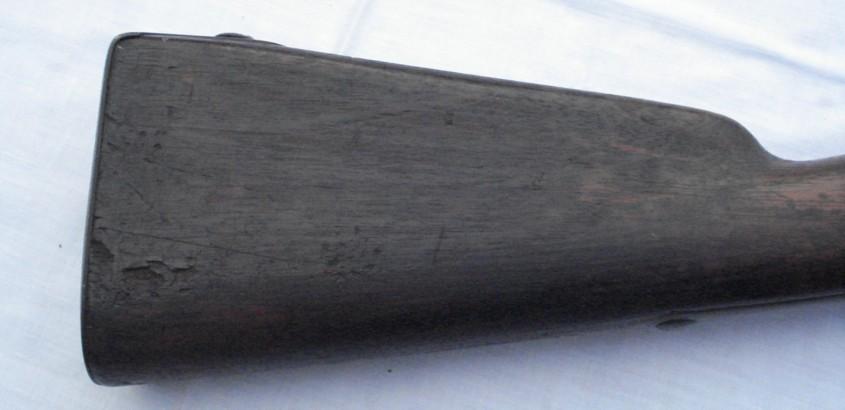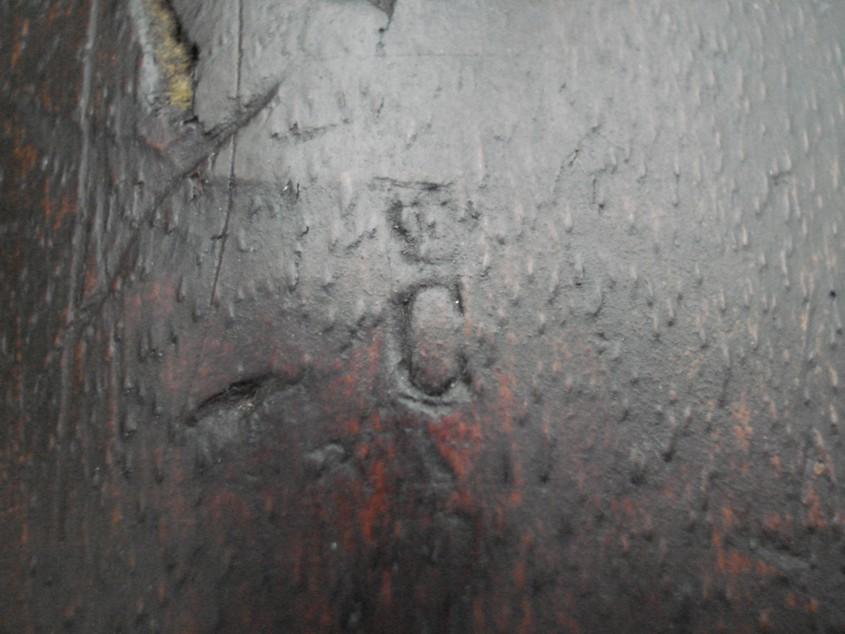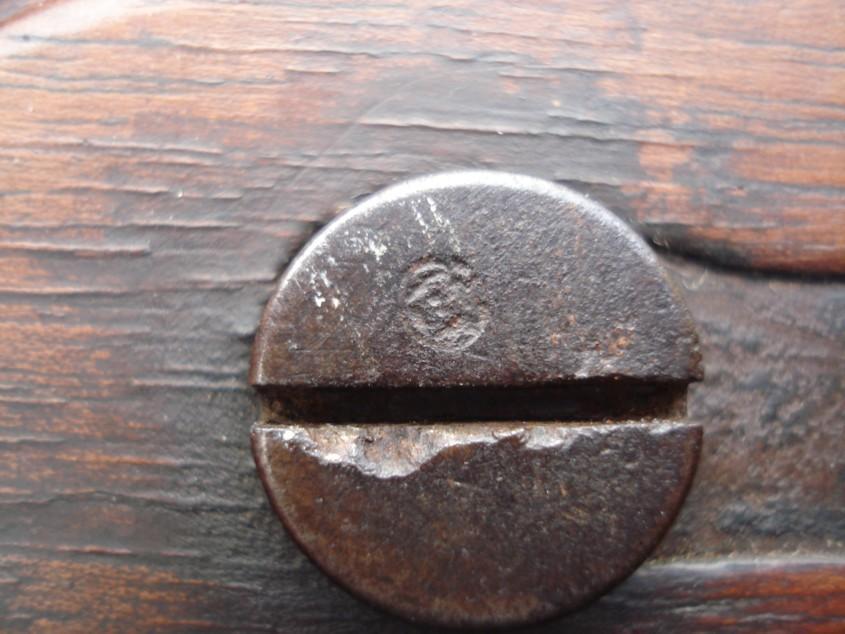 FALISSE & TRAPMANN
BELGIAN SPENCER CARBINE. Cal. 50 RF. Made in 1873 under license from Spencer by Falisse & Trappman in Liege, probably less than 1,000 produced according to the book Spencer Repeating Firearms, Marcot on pp. 157-58.
Externally has all the appearance of a standard Spencer carbine with 20" rnd bbl, square base front sight and standard Spencer rear sight.
Top of receiver is marked "UNION ARMURIERE BELGE - LIEGE-".
It has various Belgian proof marks on barrel, receiver & wood with a large cartouche on right side of buttstock dated "1873".
It has a sling bar & ring on left side of wrist and a sling loop on bottom of stock.
UNION ARMURIERE BELGE-LIEGE
Already evoked, this "Union Armurière Belge" in Liege is always also mysterious.
We know now that company FALISSE & TRAPMANN formed part into 1870/1876, of a "trade union" of the manufacturers of weapons of Liège for the production of weapons of war for France, Turkey, Greece and Romania.
In 1871, manufacture of rifles CHASSEPOT for France.
In 1873/1874, manufacture of rifles SPENCER to repetition for Brazil.
It is probable within sight of the inscription raised on the weapon, that this "trade union" named indeed UNION ARMURIERE BELGE-LIEGE.
The names of the other participants are not known for us!
FALISSE & TRAPMANN did not form part of the "GREAT TRADE UNION" nor even of small.
The Museum of weapons of Liege consulted could not bring a satisfactory answer to us.
The study of arms manufacture of Liège evolves each day and guarantee that the solution will appear with us very soon.
GG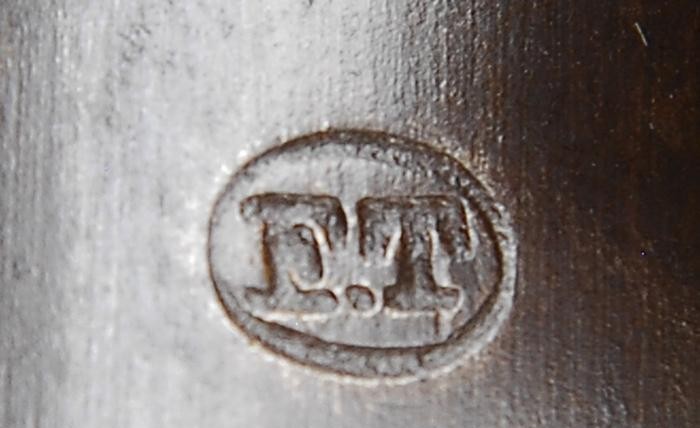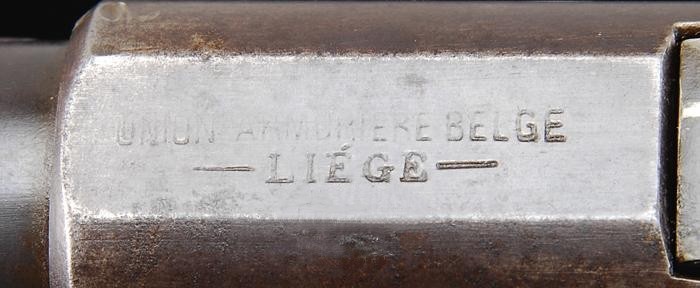 Un autre arme du même artisan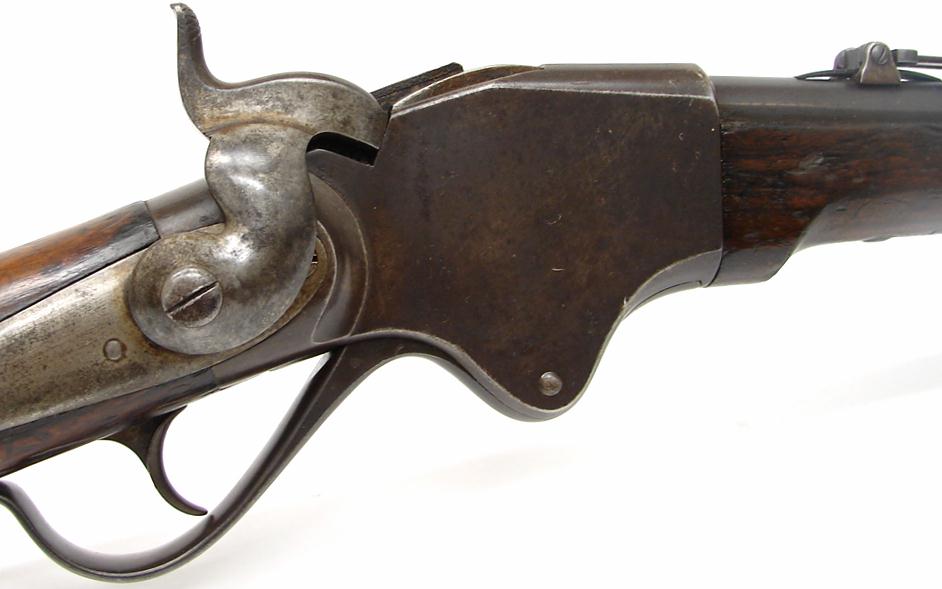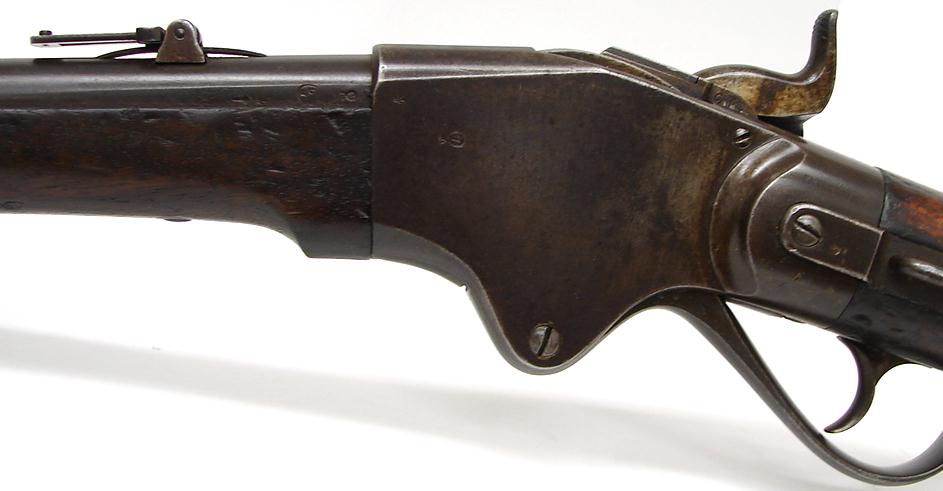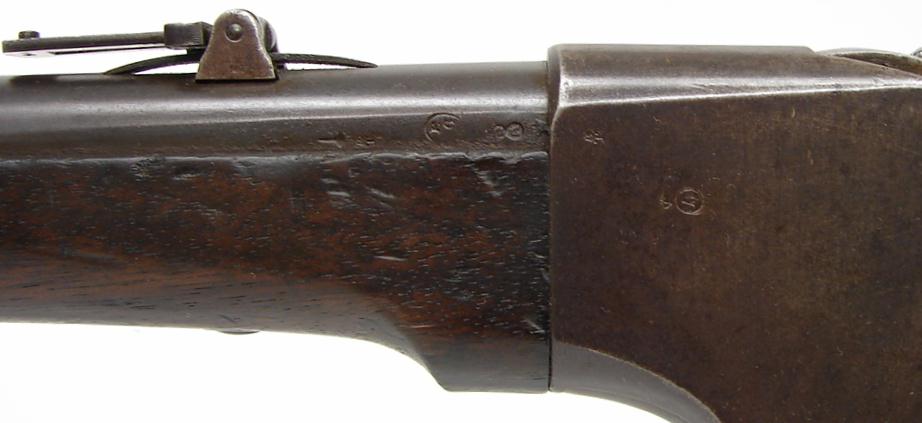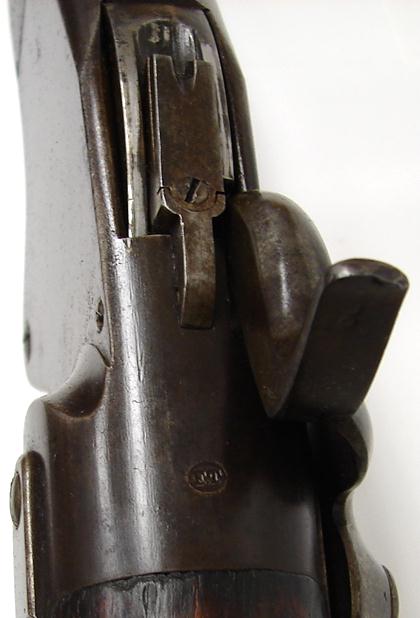 FALISSE et TRAPMANN
FALISSE Louis & TRAPMANN G were manufacturers of weapons in Liege.
They were registered with the test house of Liege of 1850 to 1884.
They deposited sixteen patents for machine tools of arms manufacture, various rifles with central percussion, a revolver with central percussion and annular etc.
They were among the precursors of mechanization in the manufacture of weapons.
GG
Many thanks to the "ROYAL ARMY MUSEUM" Bruxelles and especially the section "ARMES PORTATIVES".
(N° identification : F382/180Inf Collection of "Comte de Ribaucourt")
Photos Littlegun