Some of the most beautiful work of this craftsman, and many others, are in this book "Liège Gunmakers through their Work. 1800 - 1950".
For more detail see: LIEGE GUNMAKERS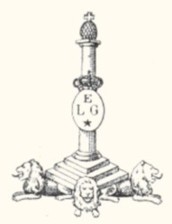 FRANKEN & LÜNENSCHLOSS
Calibre .320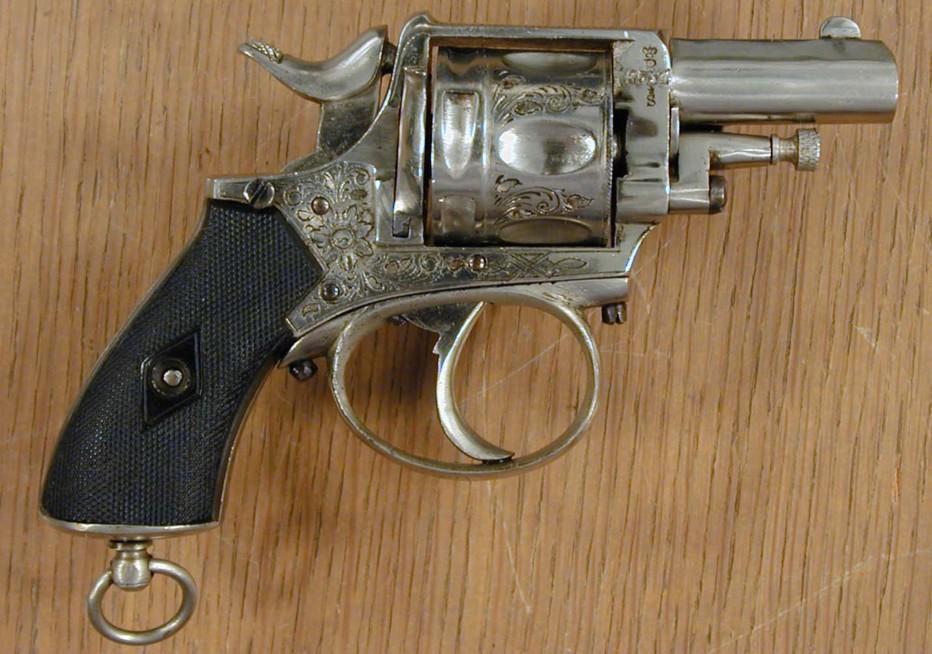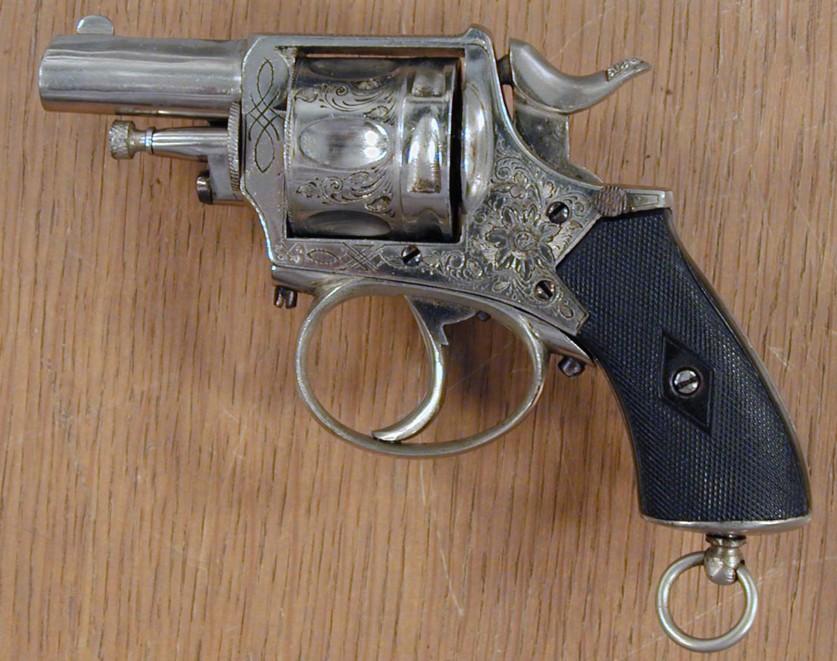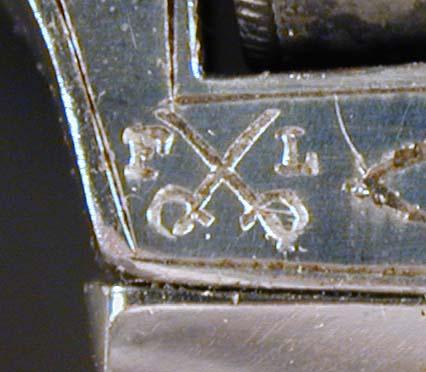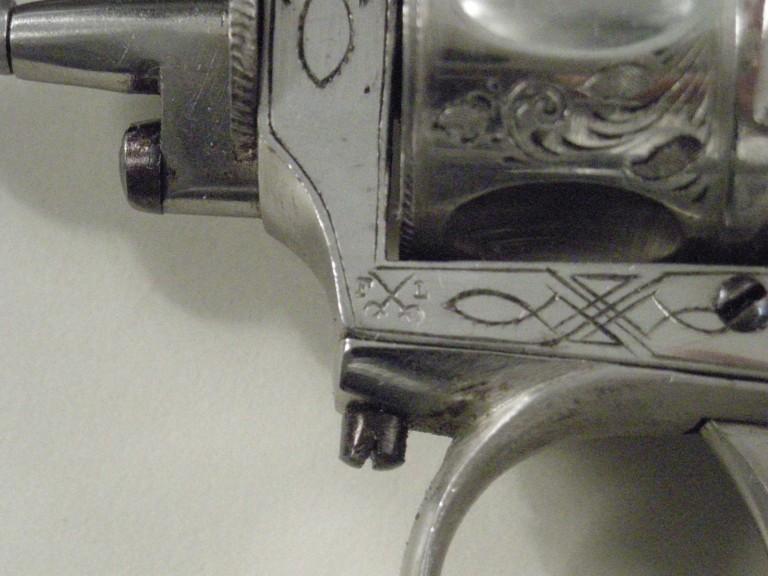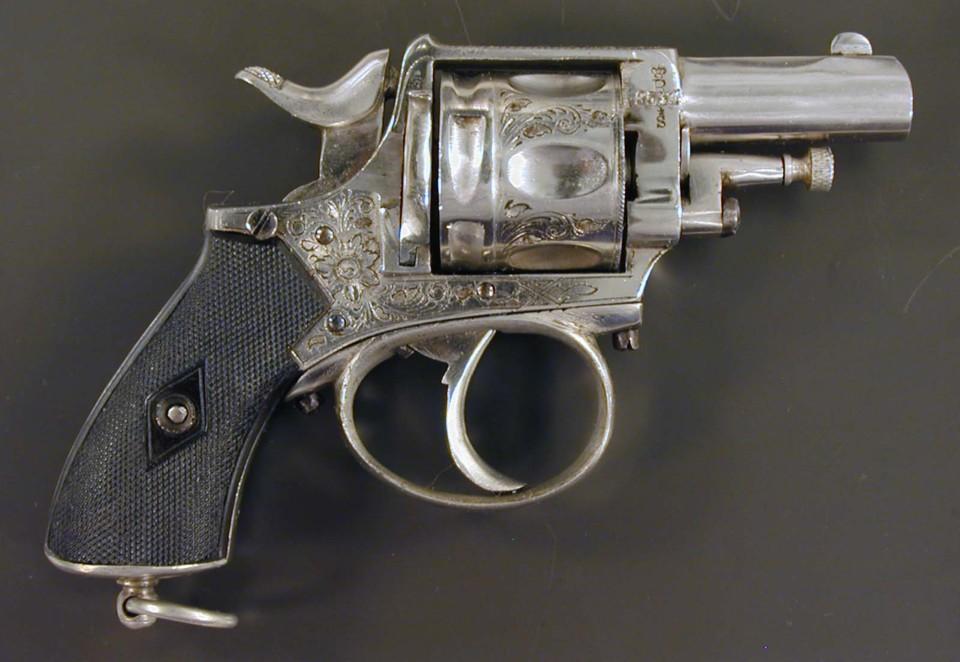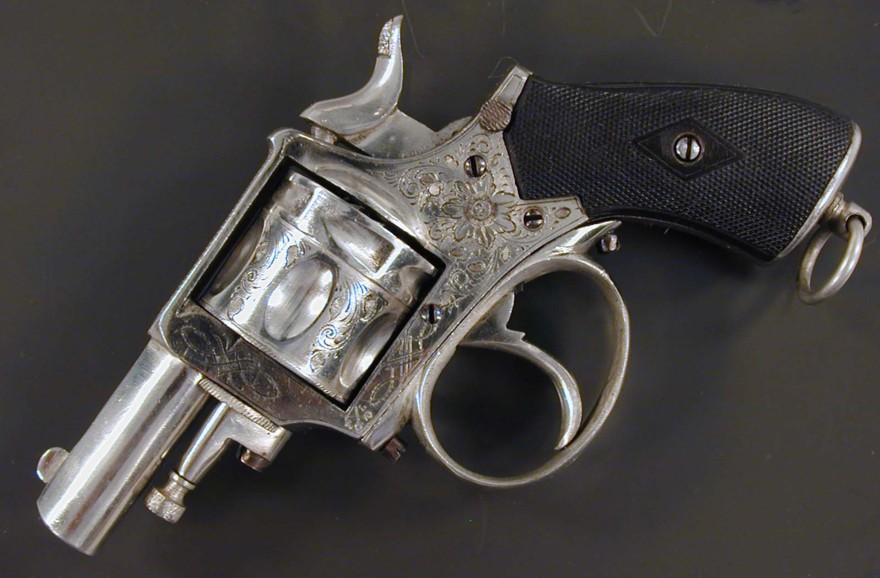 FRANKEN & LÜNENSCHLOSS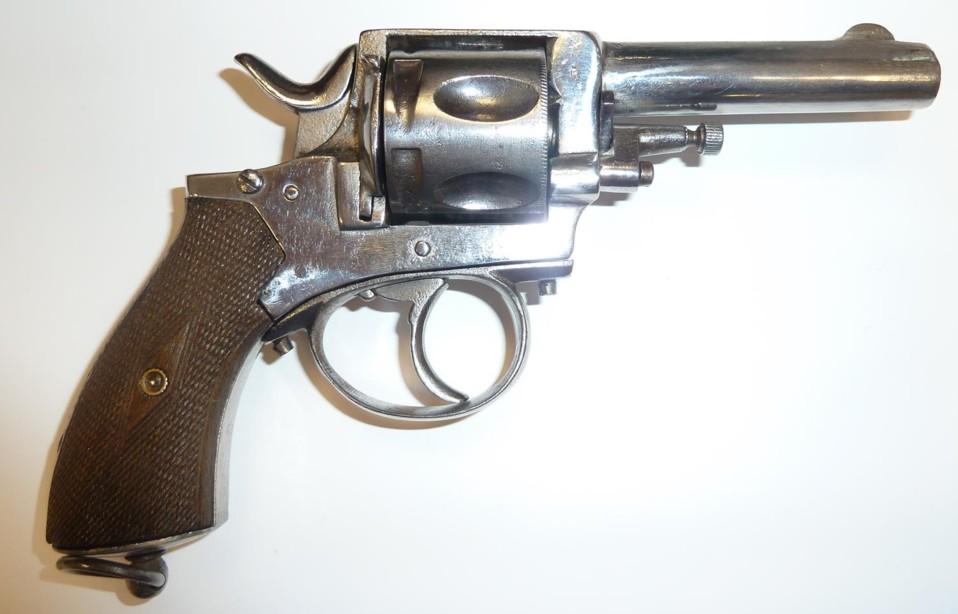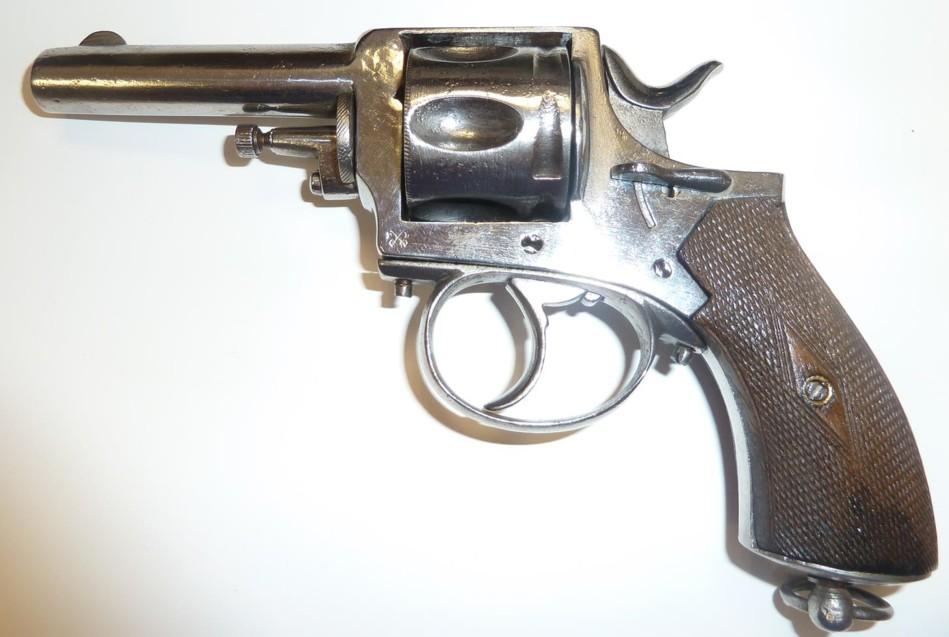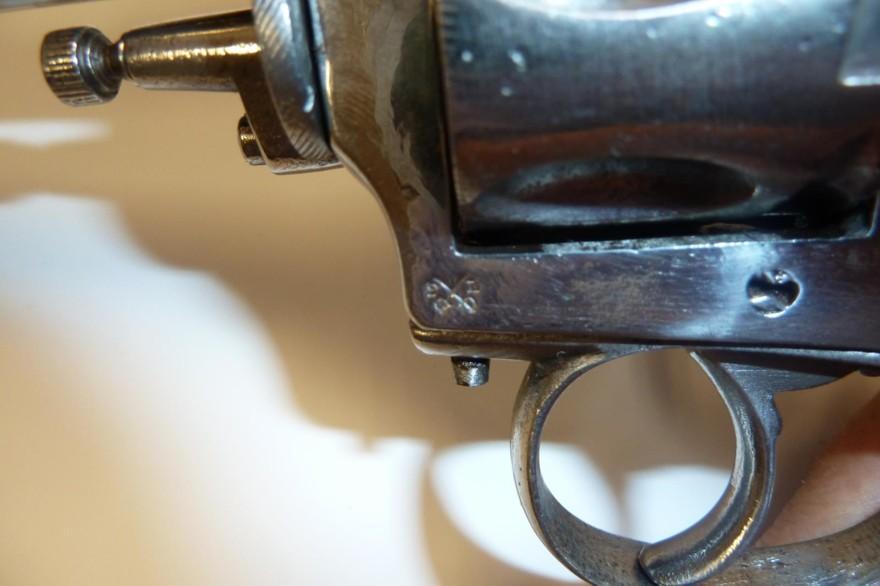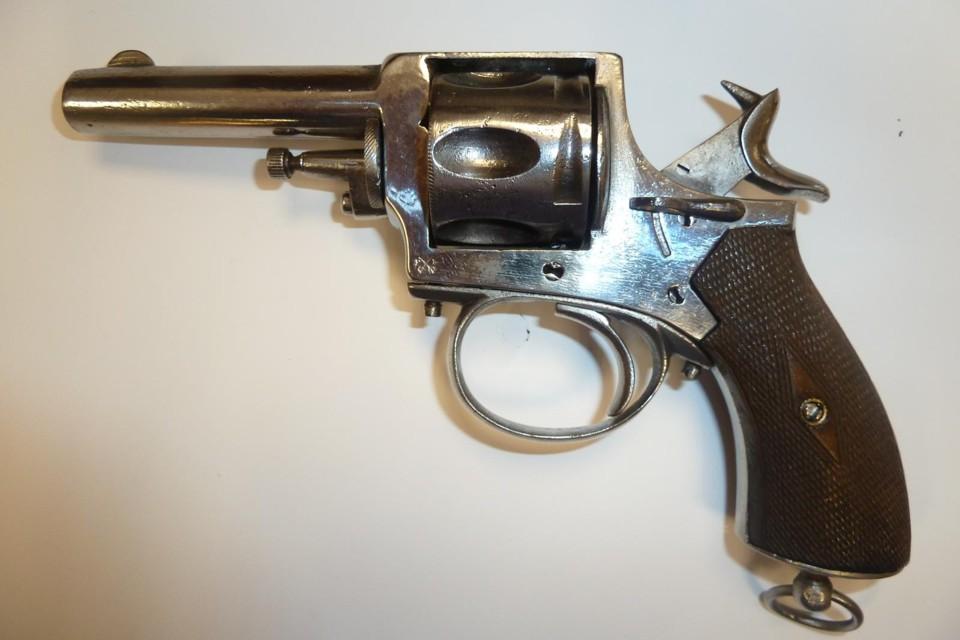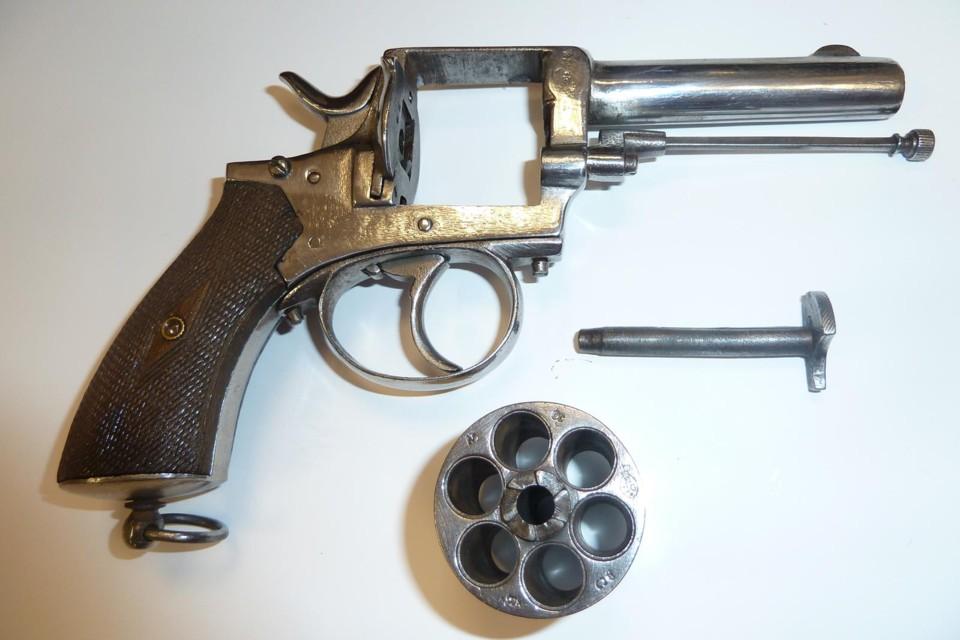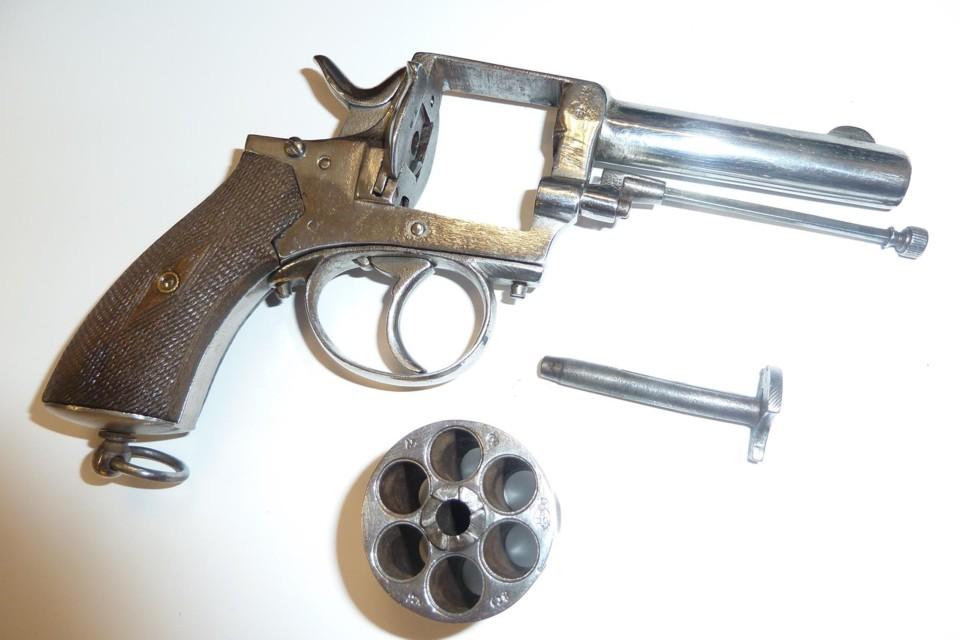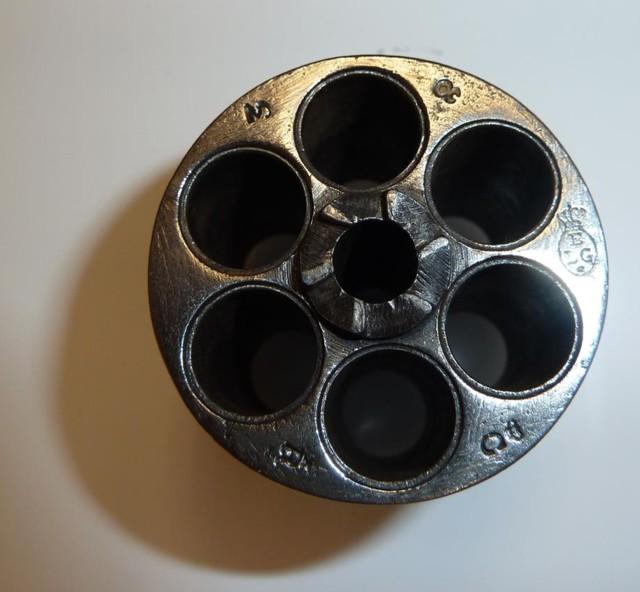 FRANKEN & LÜNENSCHLOSS
Tirmax rifle.
Manufactured by the firm Franken & Lüneschloss on the basis of patent of Warnant-Créon Julien and Warnant Edmond and Léonard.
FRANKEN & LÜNENSCHLOSS street St Gilles in Liege and Roonstrasse, 38 in COLOGNE.
(Registered with the proofhouse of Liege of 1898 to 1914)
In 1908, they take again the activity of FLIEGENSCHMIDT max (proofhouse of Liege 1888/1908).
They deposit two patents in Belgium, bearing on improvements with the weapons with fire and an automatic pistol.
In 1914, the company is put under sequestration and will disappear after the war.
The calibre is 7,65mm, manufacture was probably carried out in Germany.
It is taken again with the Alfa catalogue of 1911.
You can see on the shown pages of the catalogue in question below that this weapon also existed in calibre 9 Para.
Apparently made to draw from the armoured or semi balls lined.
In more there is one with the Museum of Weapons of Liège (at least in its collections).
It is included in the repertory of the museum under the wording:
- rifle 5 cps "Tirmax" system Franken & Lünenschloss, Warnant-Créon Julien, Warnant Edmond & Léonard 1907, cal.7, 65mm, 6 stripes in handle (n° 5628 cat.p.206)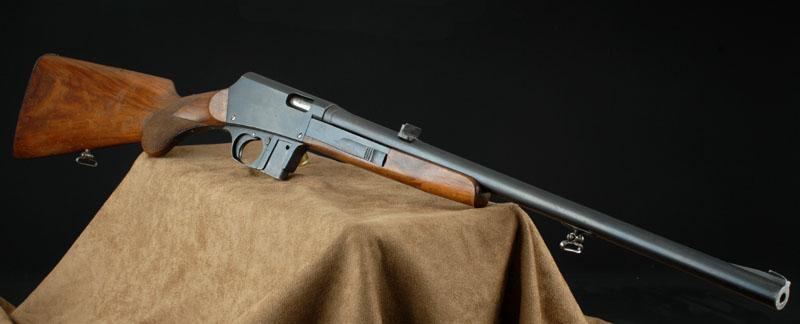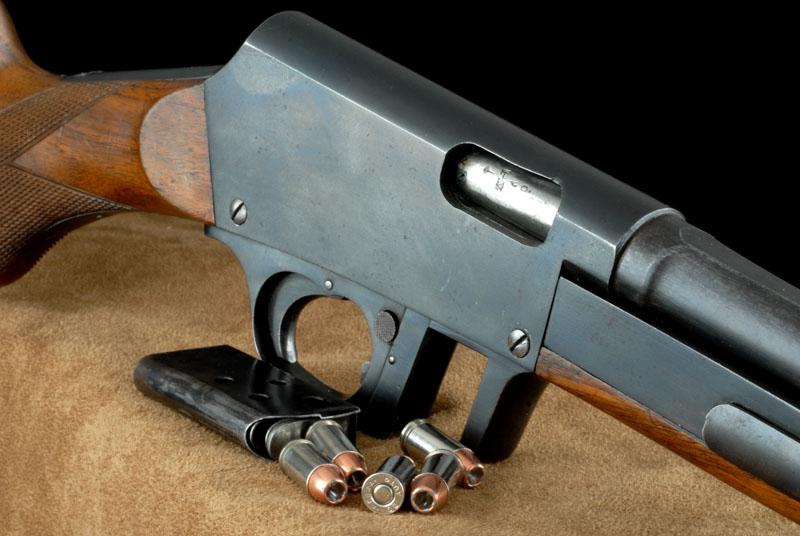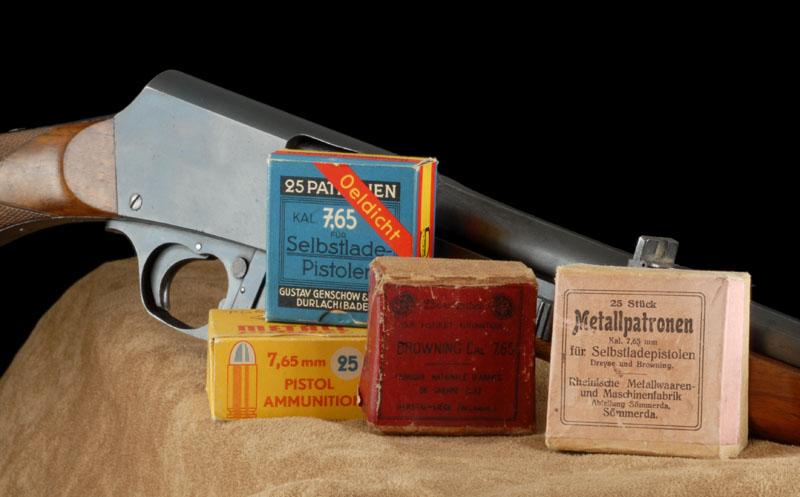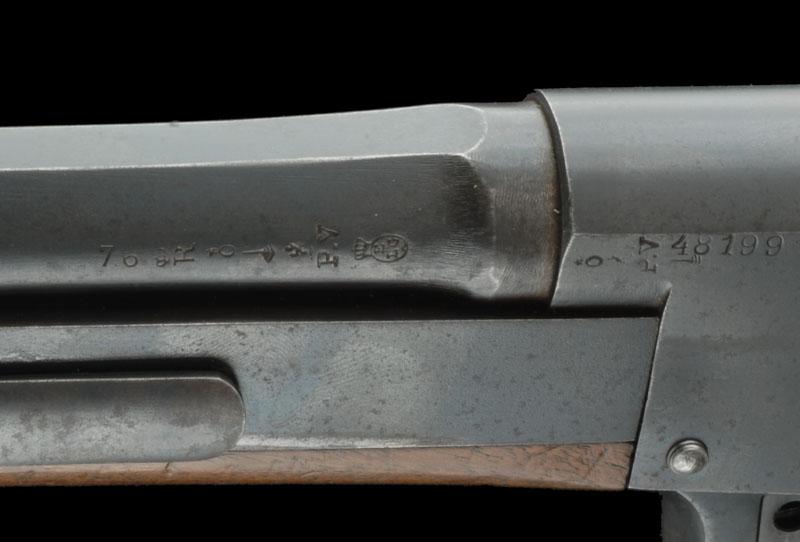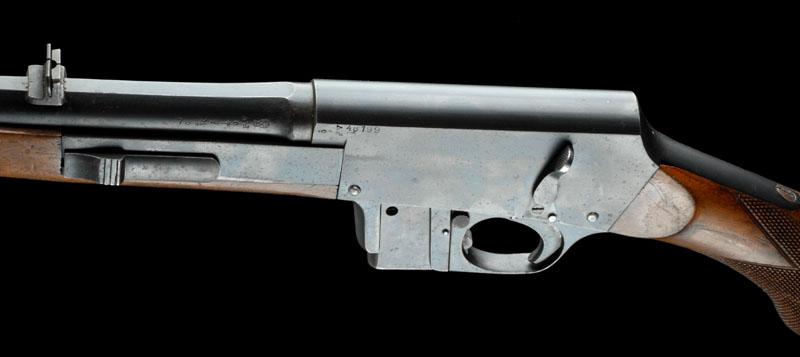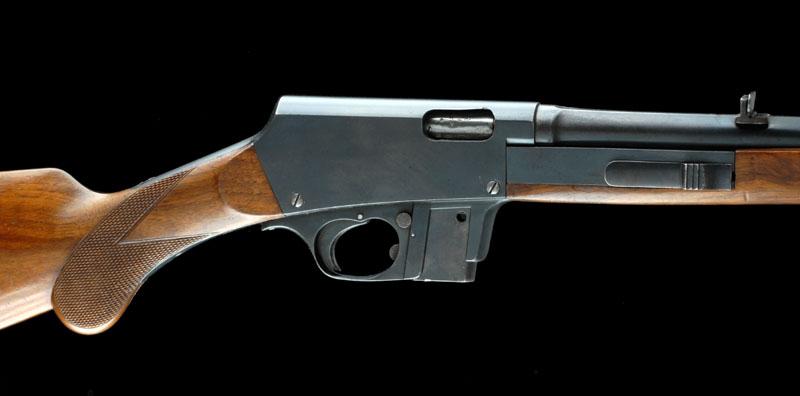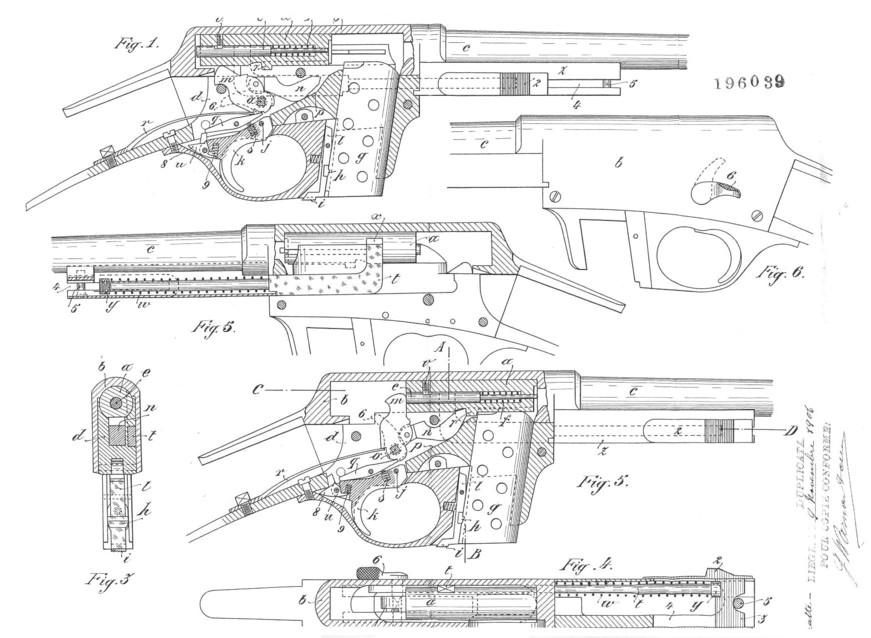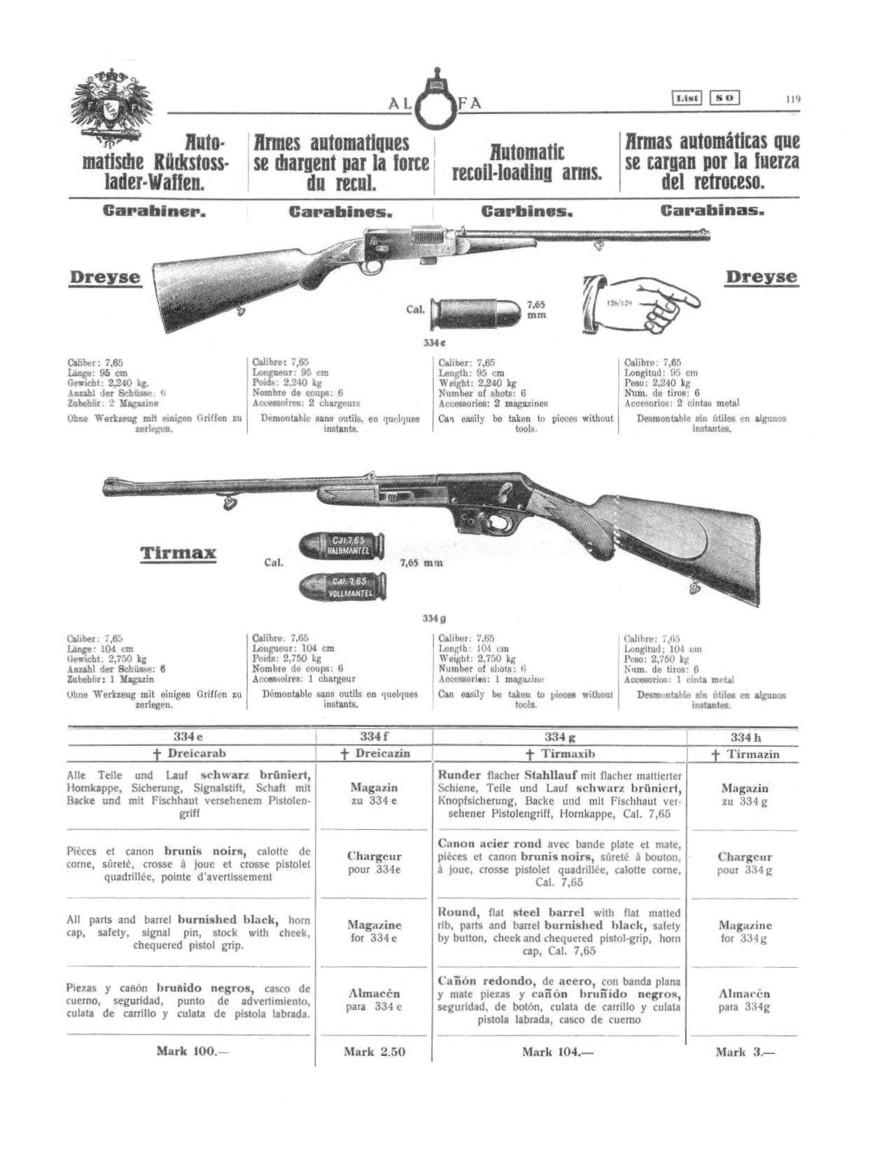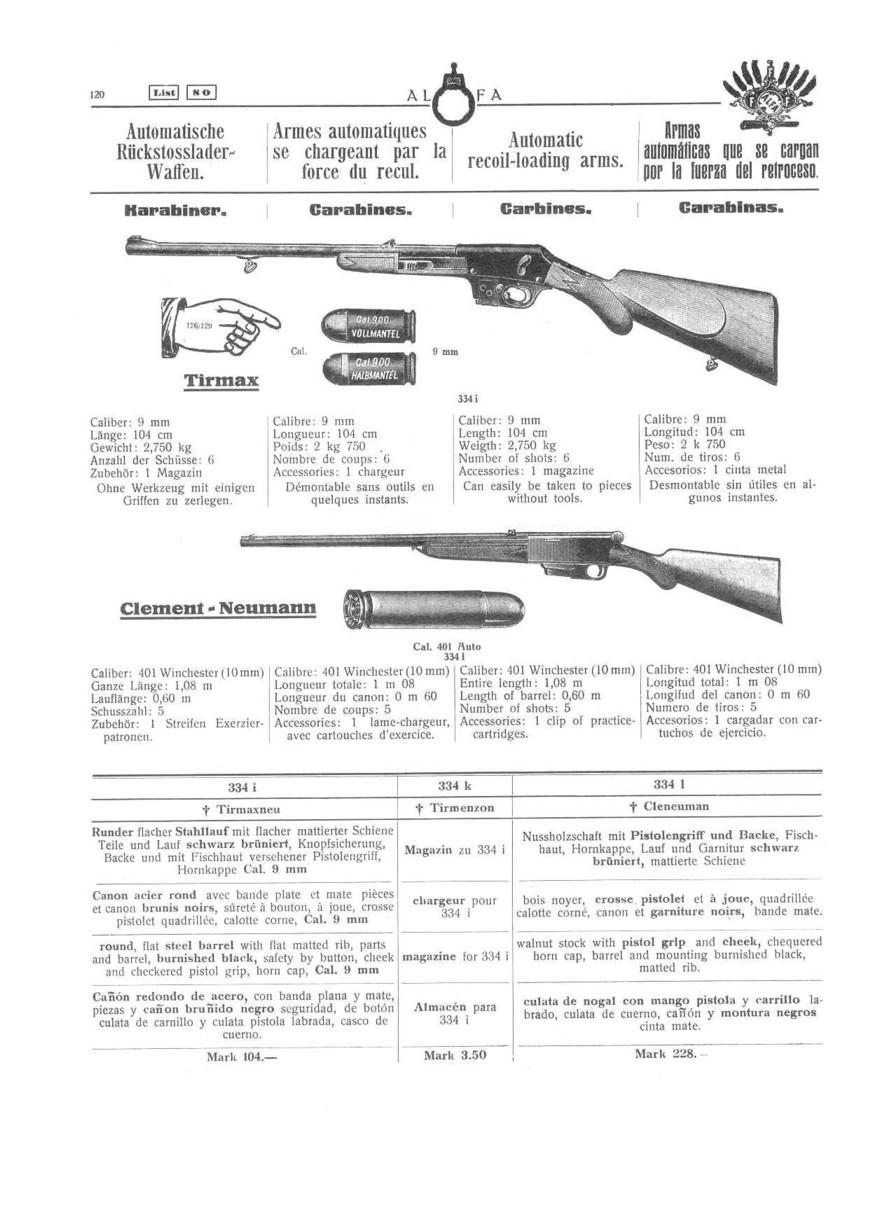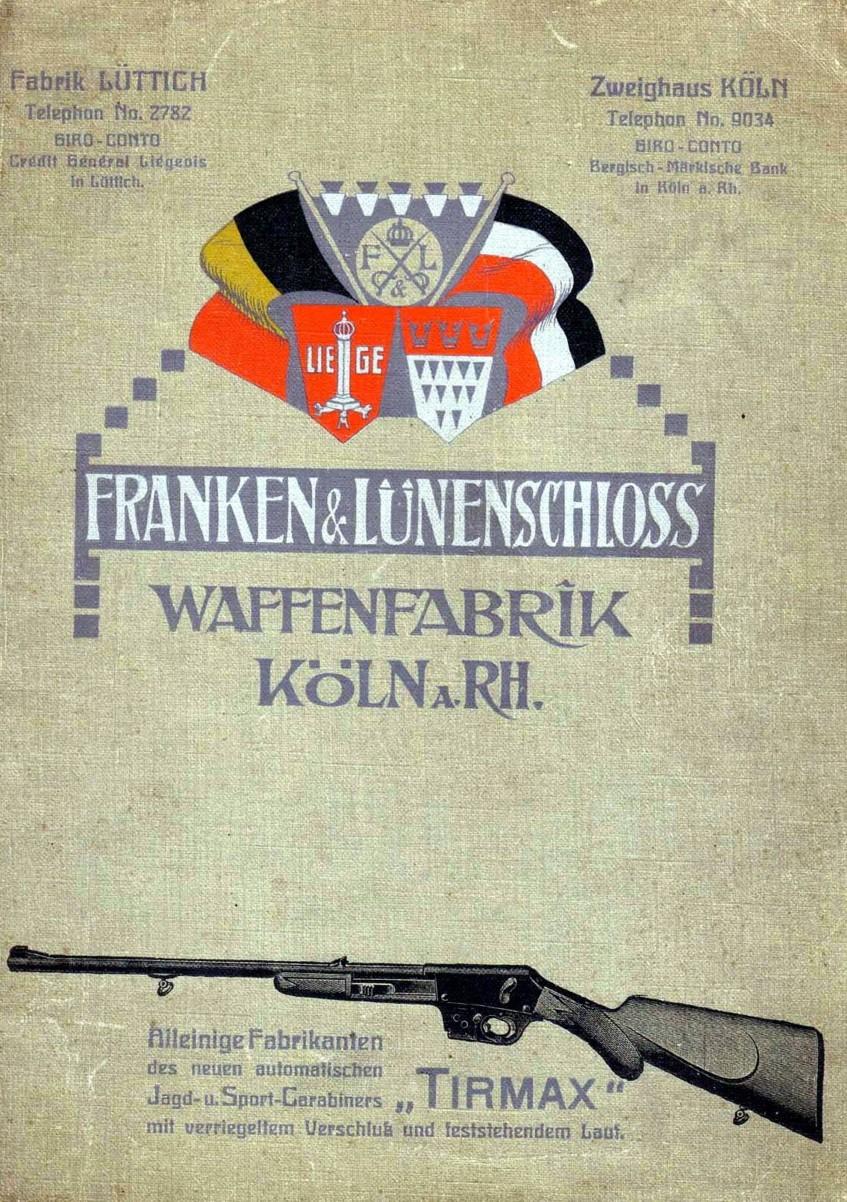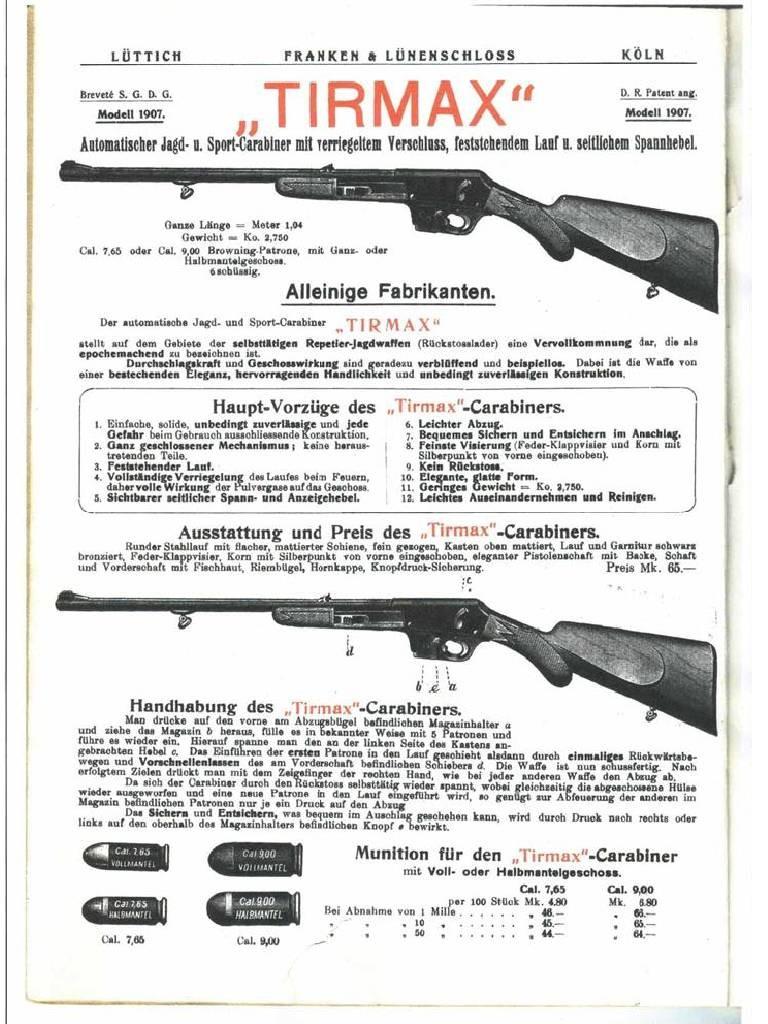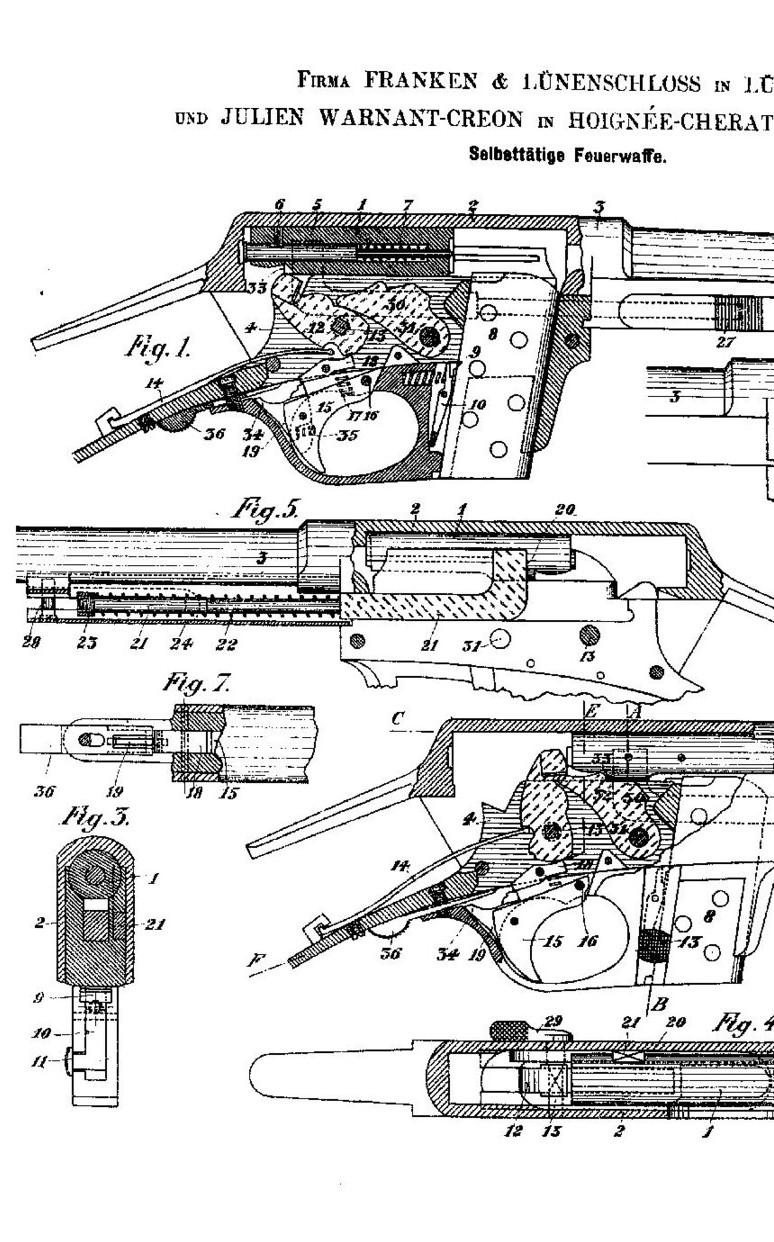 Revolver Monténégrin
It acts of a revolver MONTENEGRIN of type GASSER. It is nickelled and the grips are in bone or ivory. Loading is practiced by a door on the right side of the carcass. It carries two visible punches of the bench of tests of Liege, namely:
R crowned: rifled bore, of use of 1894 to 1968.
V spangled: countermark of the controller, of use of 1877 to 1968.
The barrel should also carry the punch of acceptance of the test, post 1893, represented by spangled ELG, in a crowned oval.
Other markings are that of the inventor (even if it is not absolutely necessary of one improvement of the Gasser system) either crowned M.F. and that of manufacturing or 2 cross sabers surrounded of letters FL, the whole crowned for FRANCKEN & LUNENSCHLOSS in Liege street Saint Gilles (BE 1898/1914). This company took again the activities of FLIENGENSCHMIDT max in 1908 and this last should be in my opinion the holder of crowned marking M.F.
GG
Many thanks to "HORST HELD" for the photos.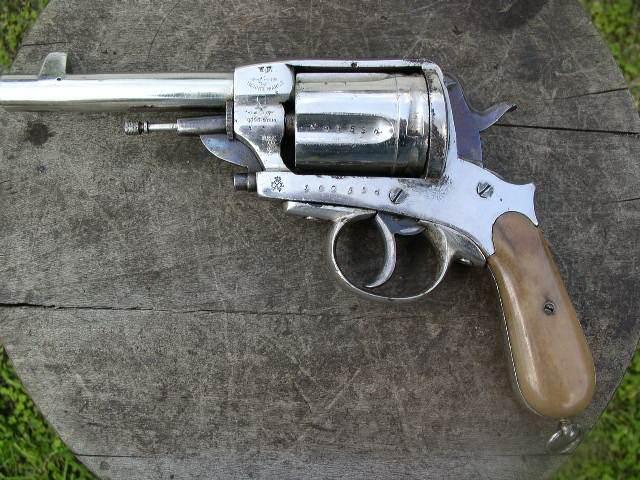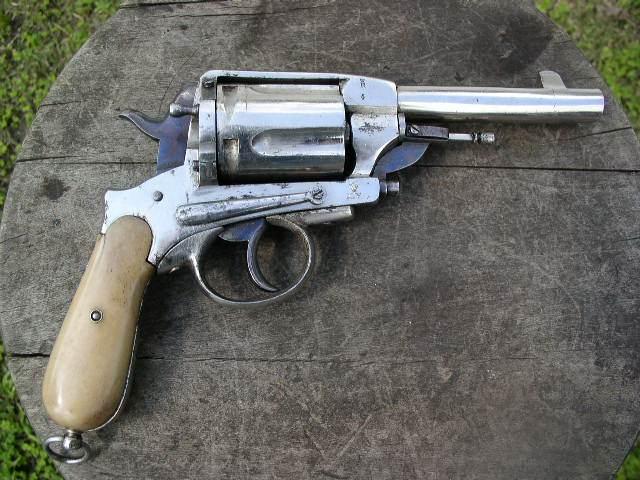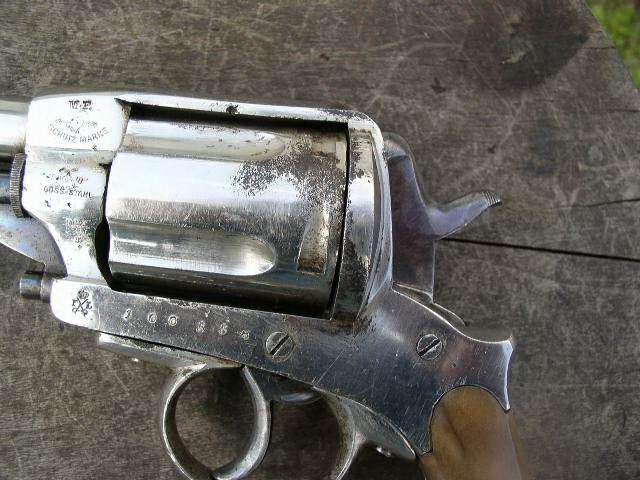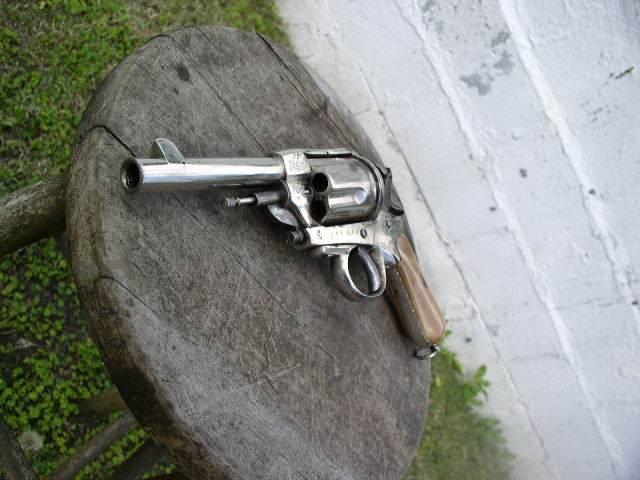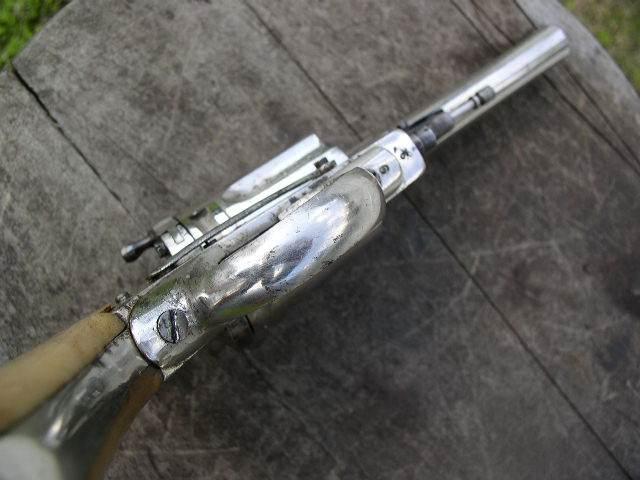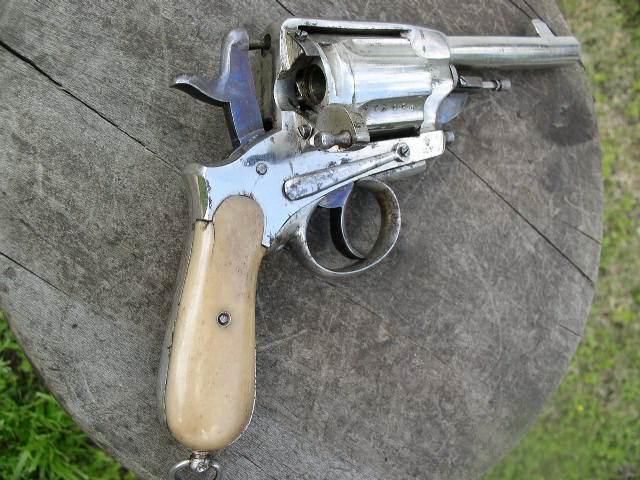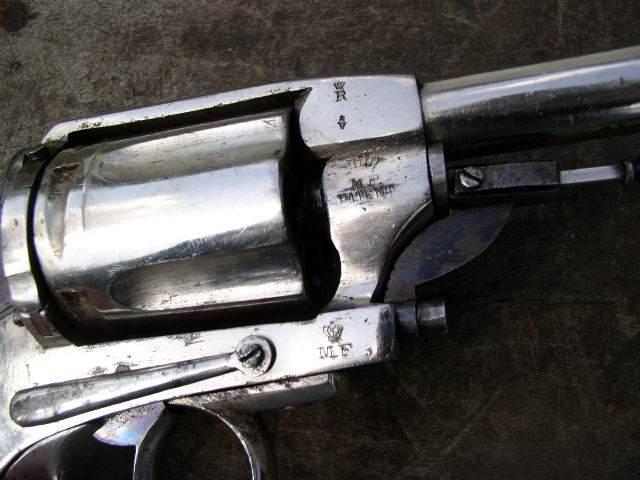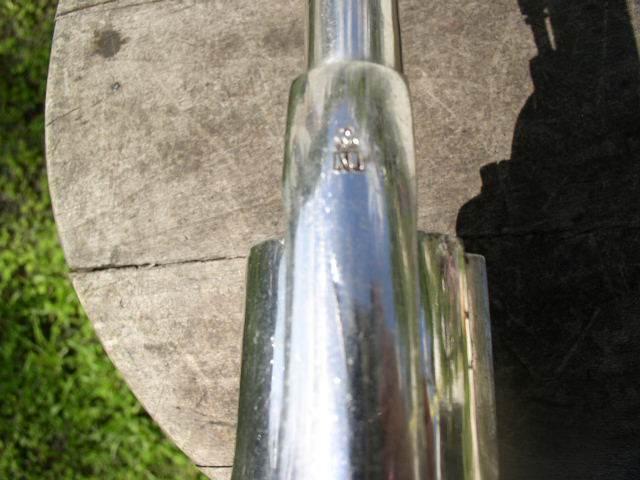 FRANKEN & LÜNENSCHLOSS