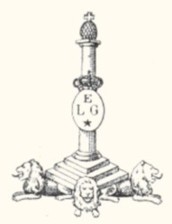 Francotte
Shotgun to unrifled bores and juxtaposed, gauges 12.
The lock is with central percussion, the hammers external and the key of opening between those.
The stock "pistol" is "with cheek"
The manufacturer
The mark MONOPOLE in Liege was deposited the 12.10.1894 per Auguste FRANCOTTE street Mont St Martin in Liege. You will be able to learn some more on this manufacturer on our site.
Period of manufacture
According to various markings, we locate the period of manufacture between 1910 and 1924.
GG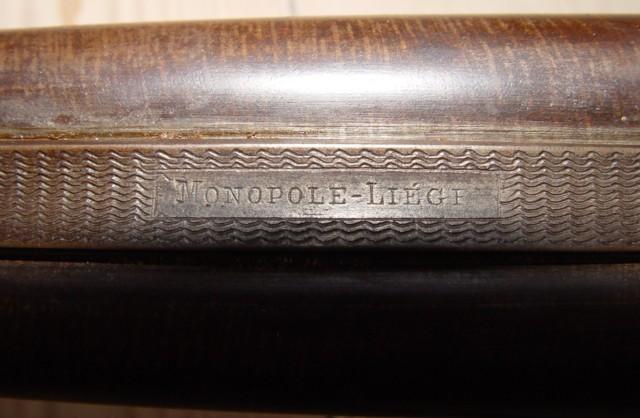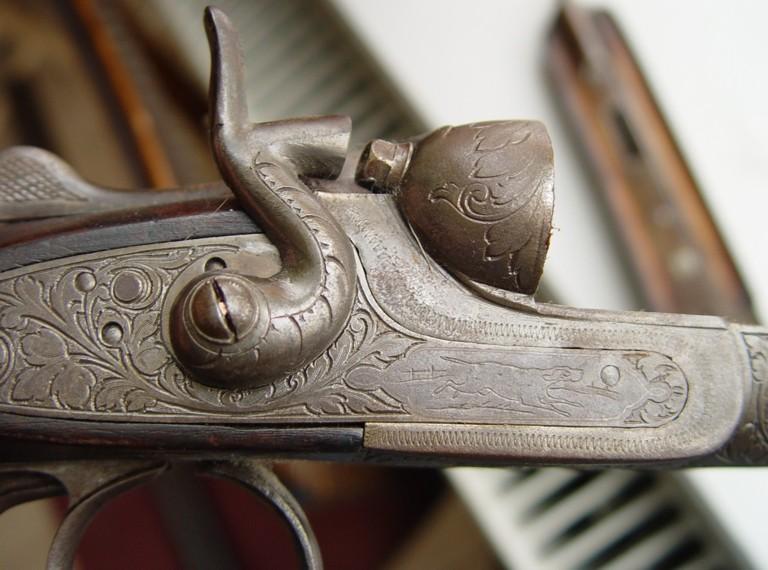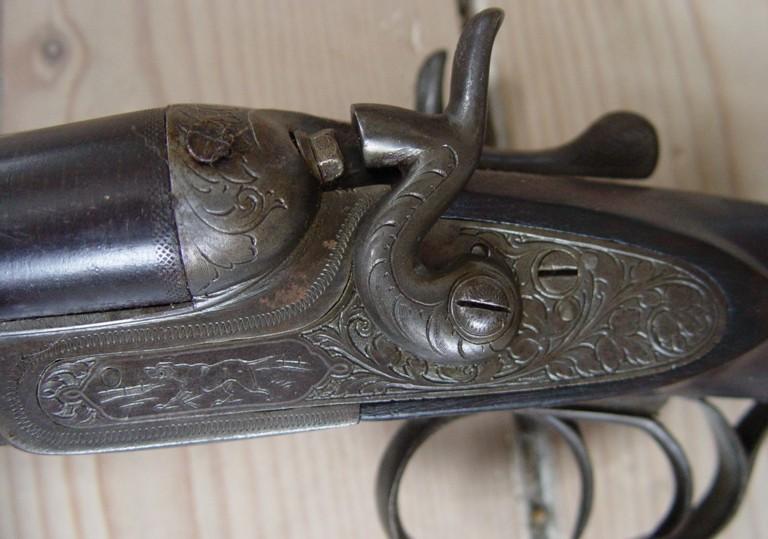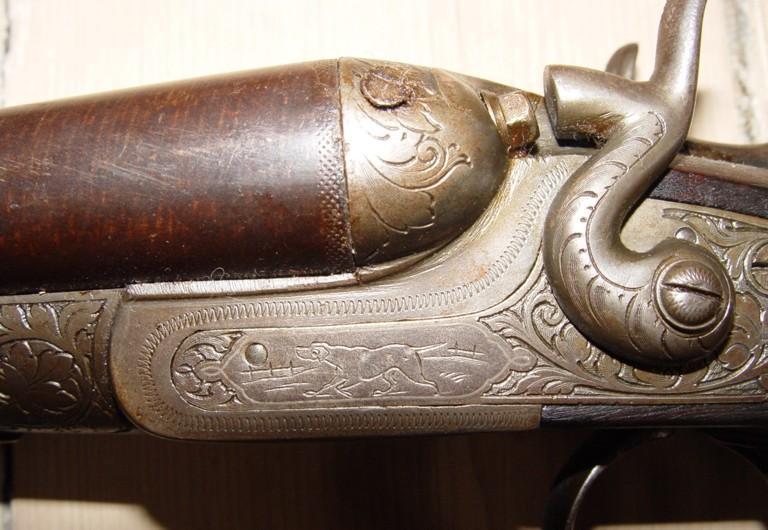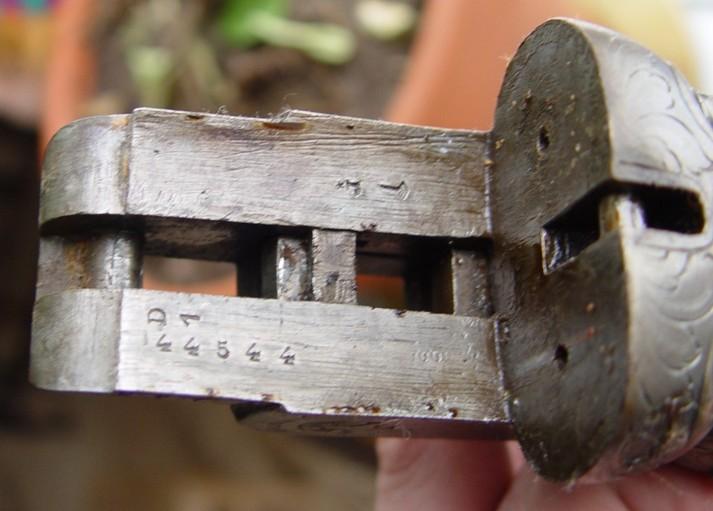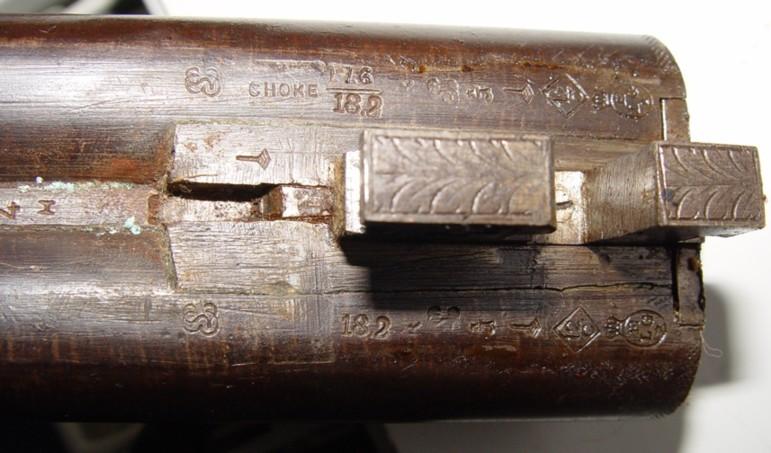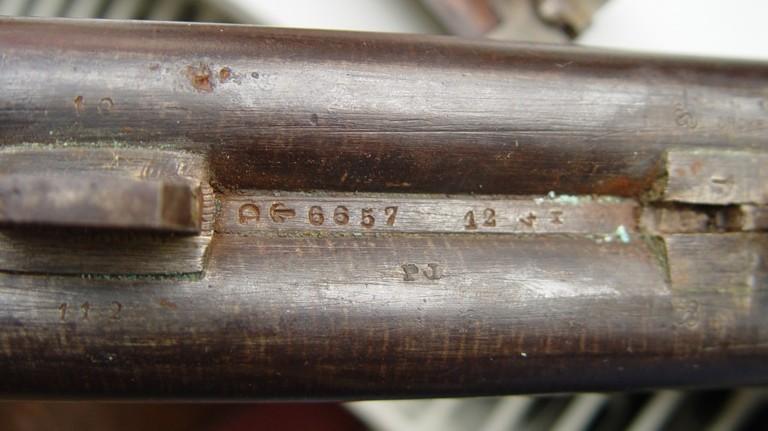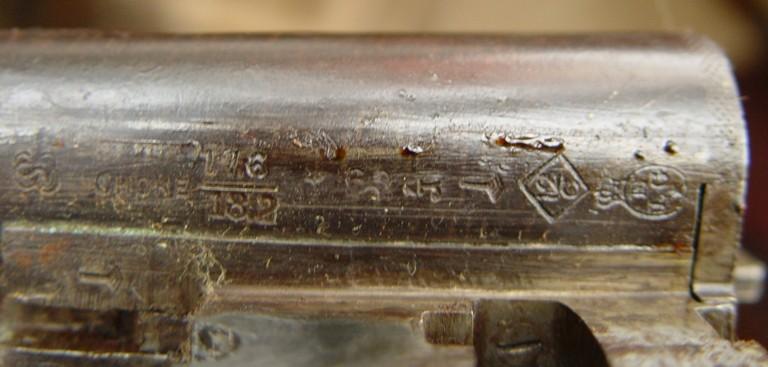 Hunting riffle Francotte
Shotgun to central percussion, with external hammers and key between the hammers.
The barrels in English Damas are smooth, juxtaposed and of gauge 16. The stick in drowning is of pistol type.
The punches
They are the punches of the proof test of Liege is:
Spangled ELG in a crowned oval: acceptance - 1893 to 1968.
Perron: inspection - 1853 until today.
T spangled: countermark of the controller - 1877 to 1968
EL in cursive letters: provisional test - 1852 until todays.
16 in a rhombus on point: gauge weapon - 1898 to 1924.
Choke 16,8/16,2: chokés guns: cal in mm to 22 cm of the breech and the mouth - 1910 to 1924.
Mark of manufacturer
AF crowned in a circle is the mark of Auguste FRANCOTTE street Mont St Martin, 66 in Liege (trade mark the 25.O4.1902).
Spangled JL on the barrels: probably manufacturer of gun (not identified)
LD crowned: manufacturer of the rocker (subcontractor?) could be Lambert DEMOULIN, 2 street of Bassenge in Liege or DEMARTEAU Jeanne street of the Minors, 64 in Herstal.
29826: job number.
Time of manufacture (between 1910 and 1924).
GG
Many thank to the sympathetic nerve exposing of the purse of Wavre which let me take these photographs.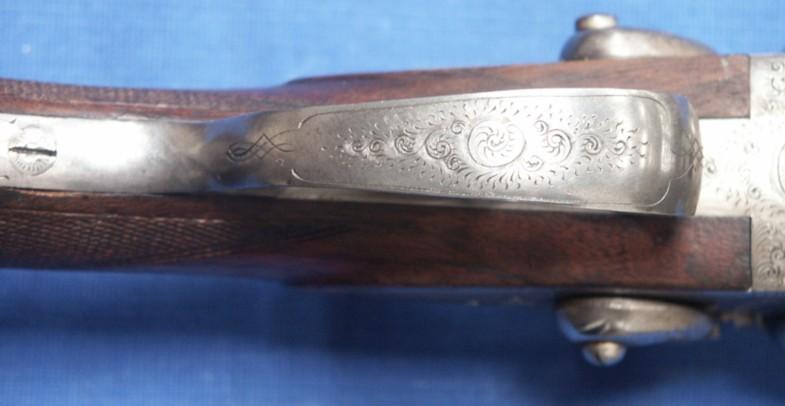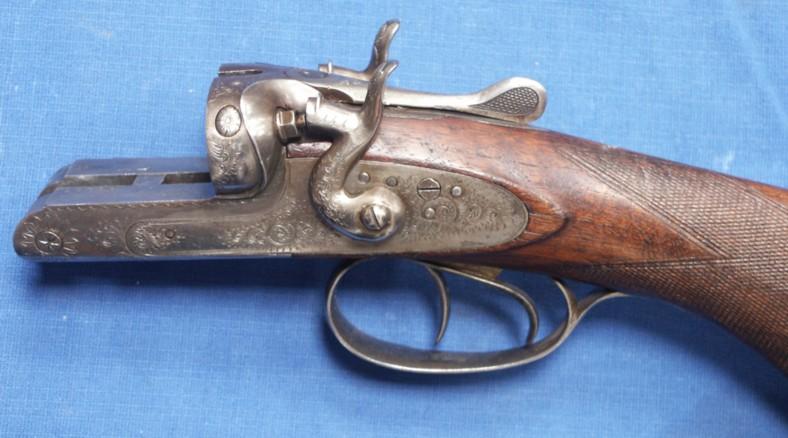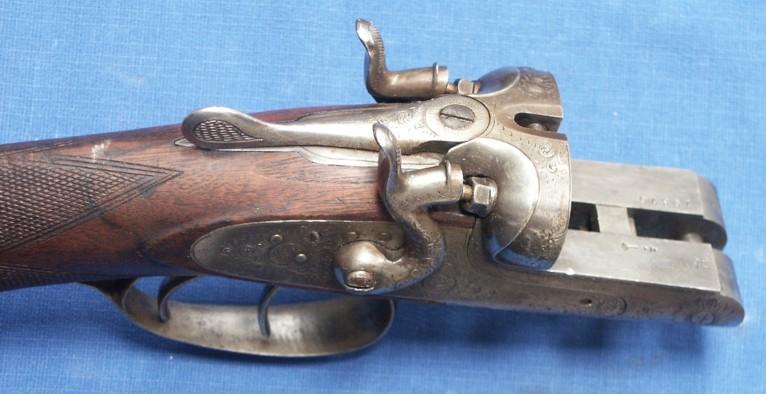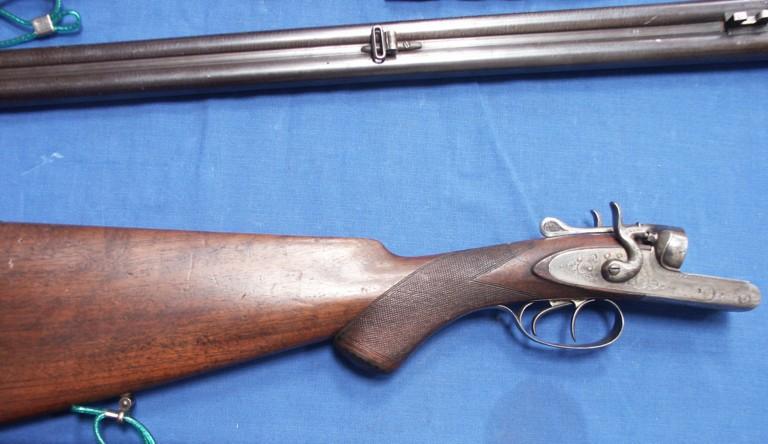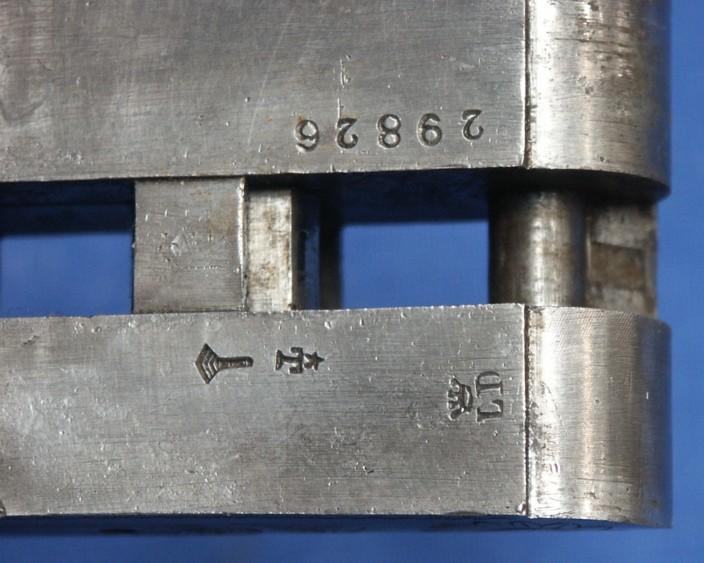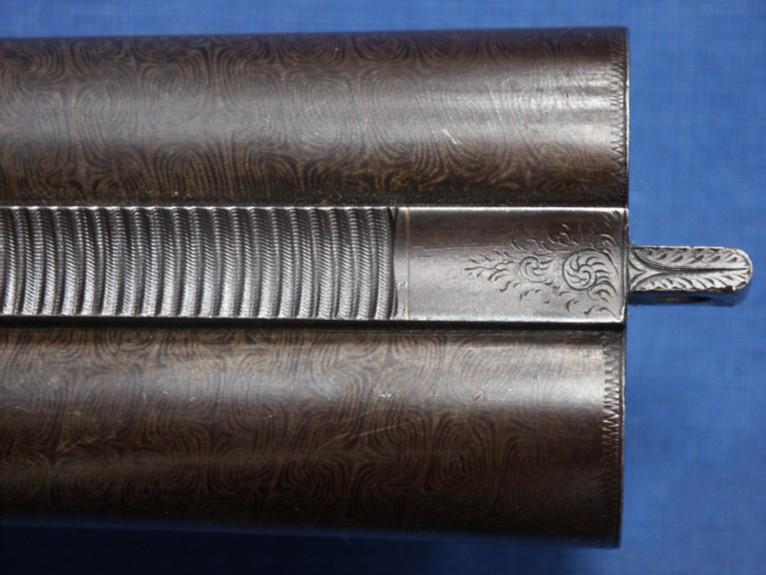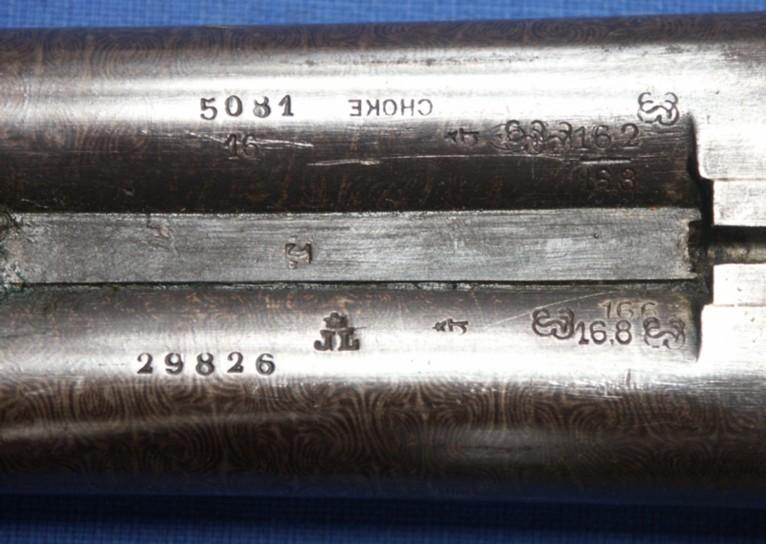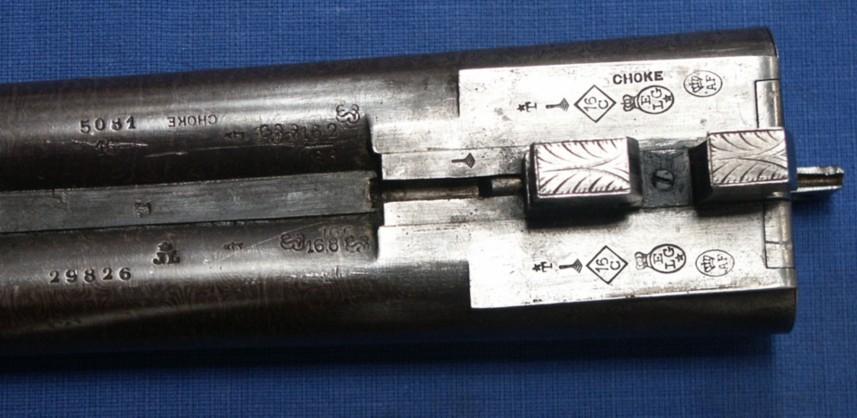 Auguste Francotte
Francotte make por the great austrian manufacture Johan's Springers Herben Antik (always exist)
Many thanks to Geno Charcot (Saint Petersburg) for the pictures.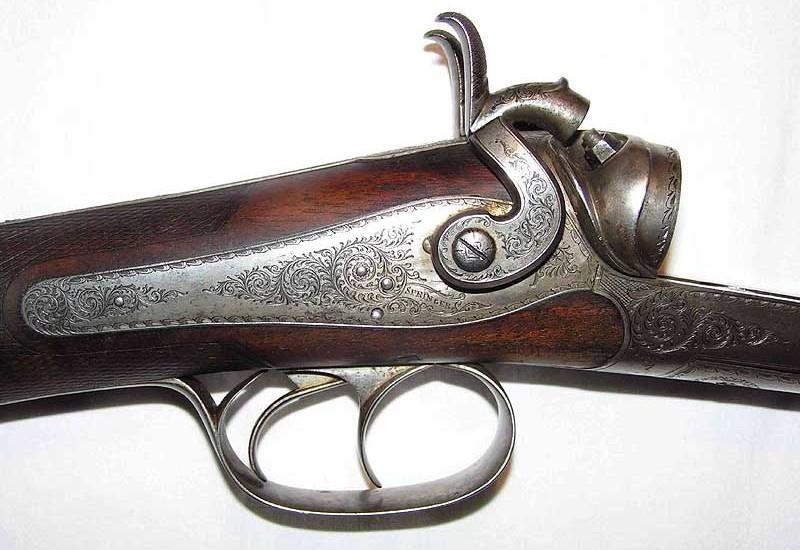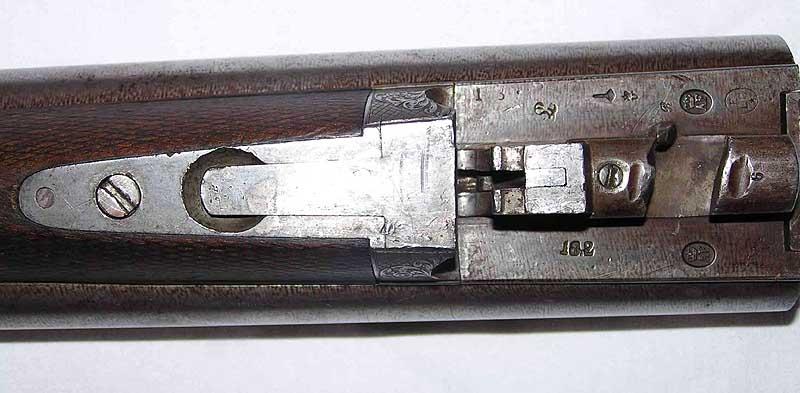 Francotte
Cal 12
Photogrpahs friendly authorized by "HALLOWELLCO"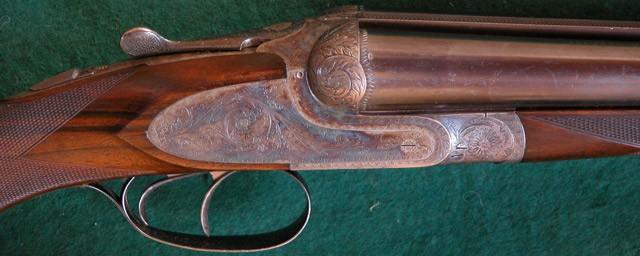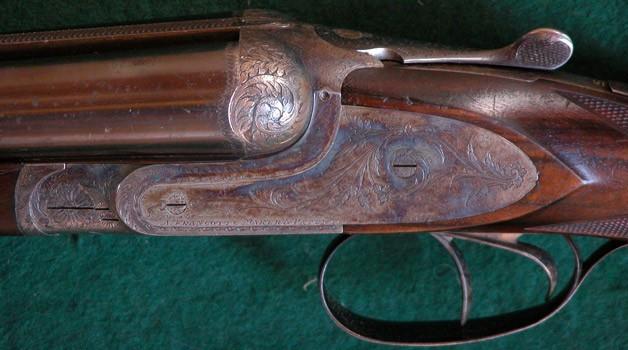 Francotte
Cal 22
Photos "HALLOWELLCO"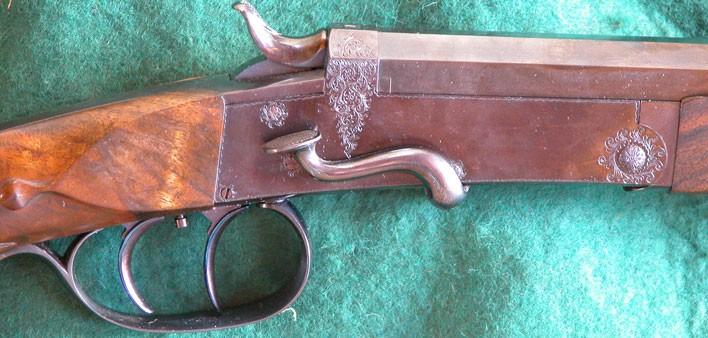 Francotte "Spécial"
Autorisation "Capitol Arms"