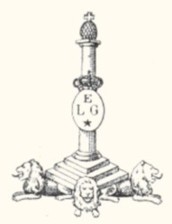 Riffle "Miniature" Francotte
It acts indeed of a rifle 22L to bolt carrying the marks characteristic of company A. FRANCOTTE, street Mont St Martin, 61 in Liége (see site).
It carries the punches of the proof house of Liege is:
Spangled ELG in a crowned oval: acceptance - use of 1893 to 1968.
PV surmounted of a stylized lion: test with the powder without smoke - use of 1898 to 1968.
R crowned: rifled bore - use of 1894 to 1968.
Spangled UA: countermark of the controller - use of 1877 to 1968.
It also carries the marks of the manufacturer is:
AF crowned in a circle, marks deposited by Auguste FRANCOTTE the 31.12.1880.
MINIATURE FRANCOTTE BOLT RIFLE: without comment
FL 22L: gauge weapon 22 Long FLOBERT.
FDCL: mark unknown.
GG
Many thanks to Richard Young for the pictures.