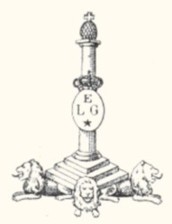 Auguste FRANCOTTE
Revolver top break WEBLEY-PRYSE FRANCOTTE of calibre 450. The weapon opens using a pedal placed on the left side of the carcass. The grooved cylinder is with 5 chambers with star ejector. The barrel is with sides. The plates in wood (walnut?) are squared and are maintained using a through screw and two rivet washers. The stick ends in a metal cap and a ring and its screw-pivot.
Punches
It carries the lawful punches of the proofhouse of tests of LIEGE, namely:
ELG on star in a vertical oval: final acceptance, of use of 1846 to 1893.
S spangled: countermark of the controller post 1877.
The weapon was thus manufactured between 1877 and 1893.
Marks
AF: for Auguste FRANCOTTE, manufacturer of weapons in LIEGE, Holy Mount Martin, 49-53.
BRITISH BULLDOG: the engraving of this mark seems to me rather awkward, it could be engraved by the tradesman having sold the weapon in MADRAS.
PORR & SONS MADRAS: retailer of the weapon.
Catalogue: in appendix a page of a catalogue FRANCOTTE going back to 1900 and presenting revolvers of the same type.
GG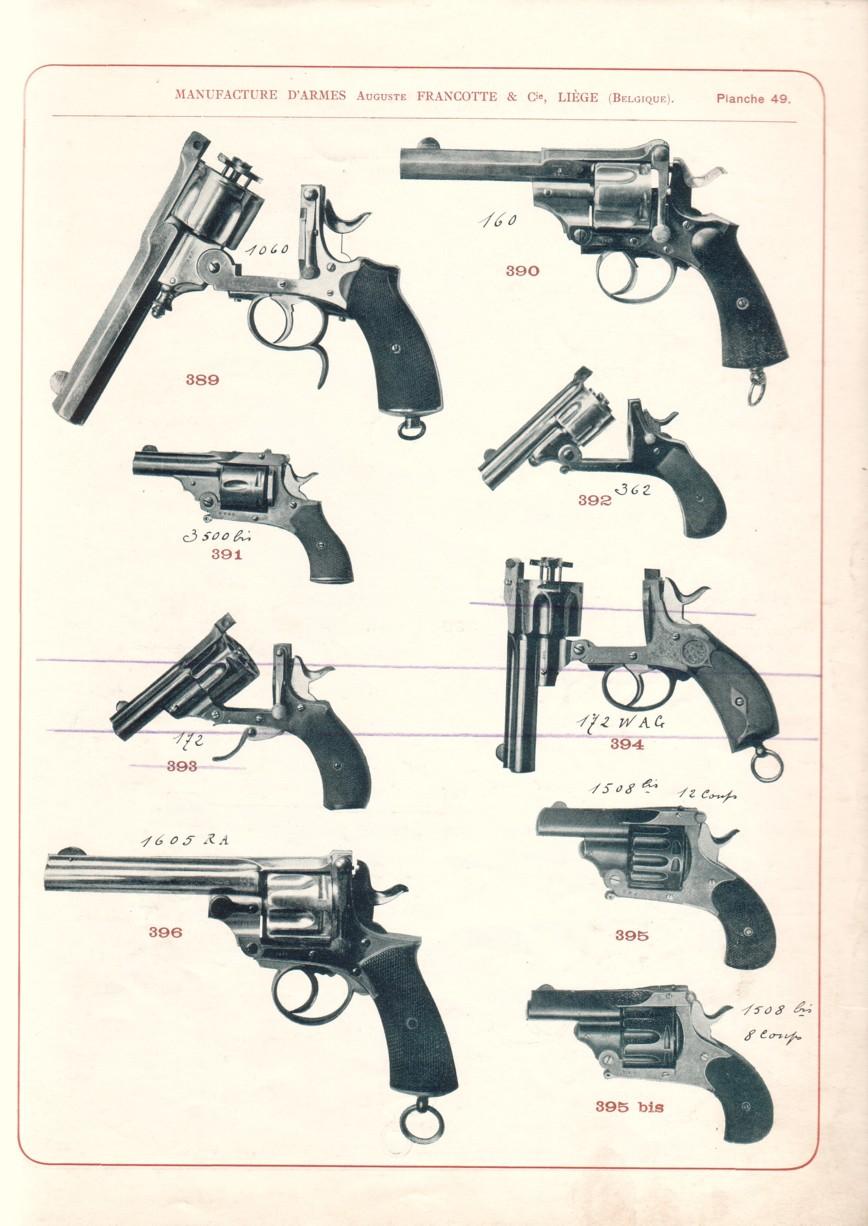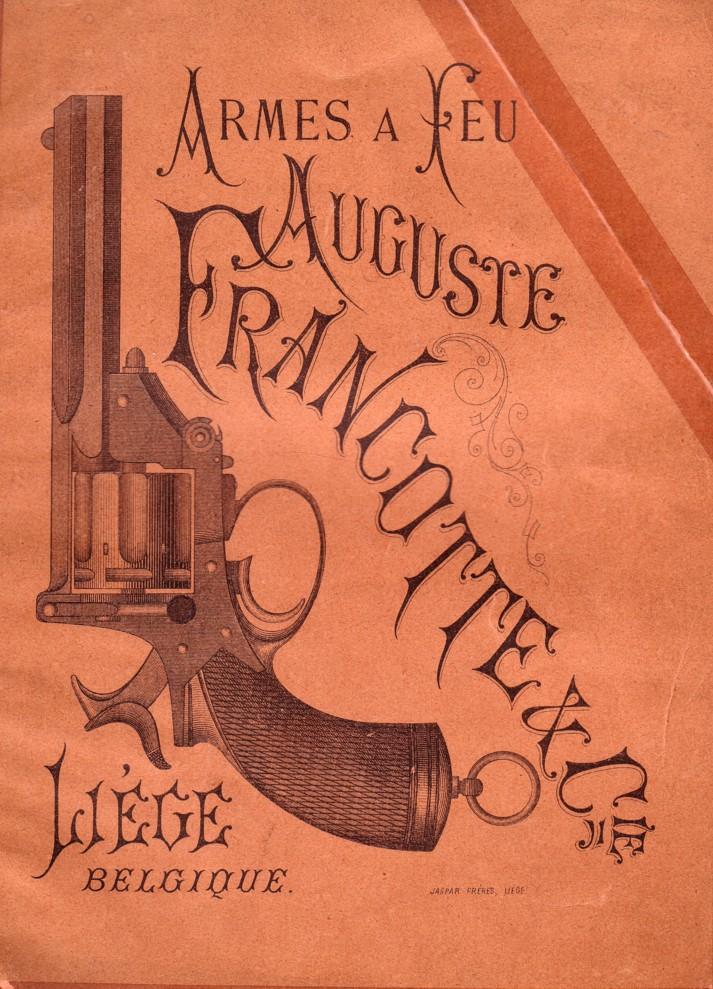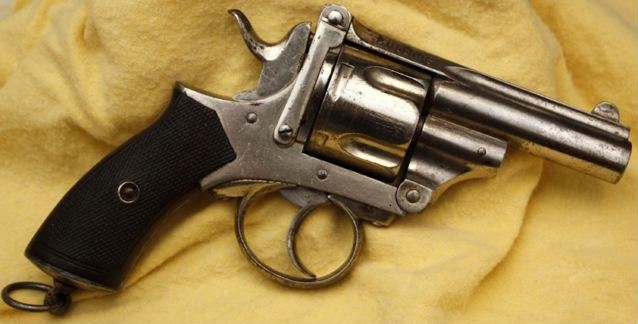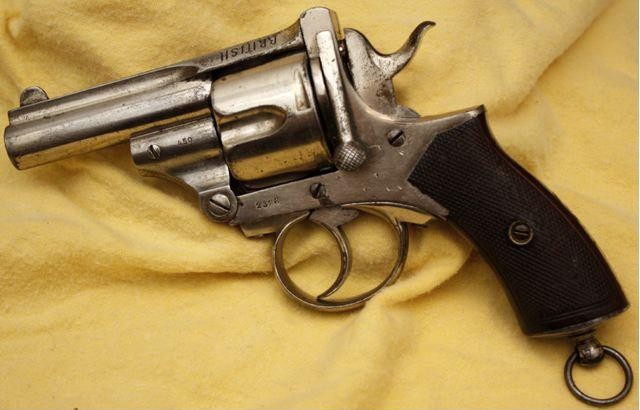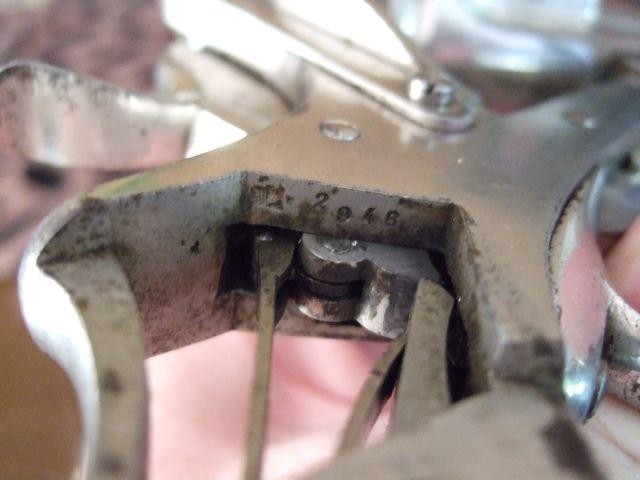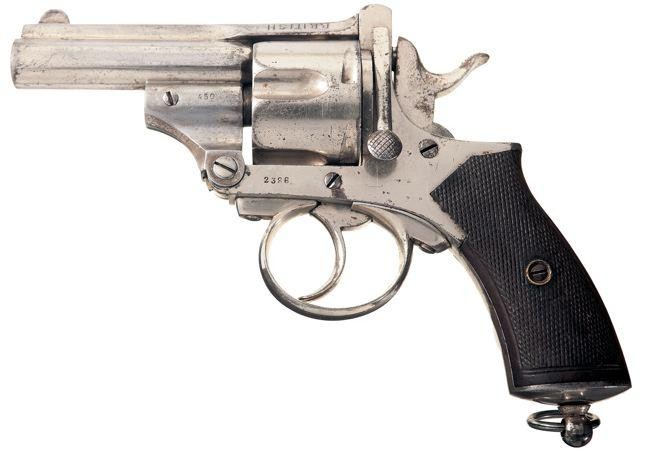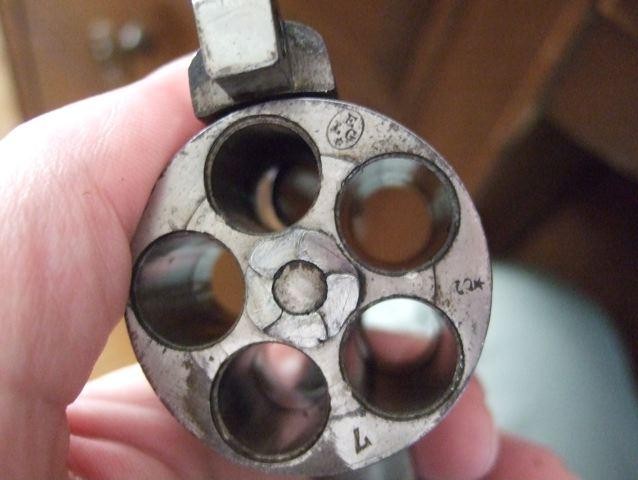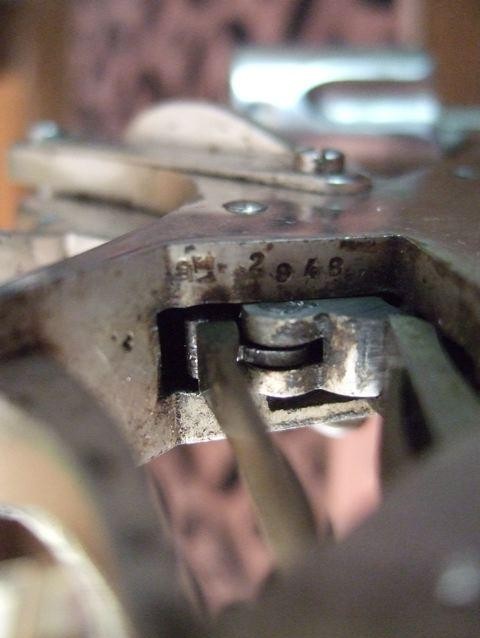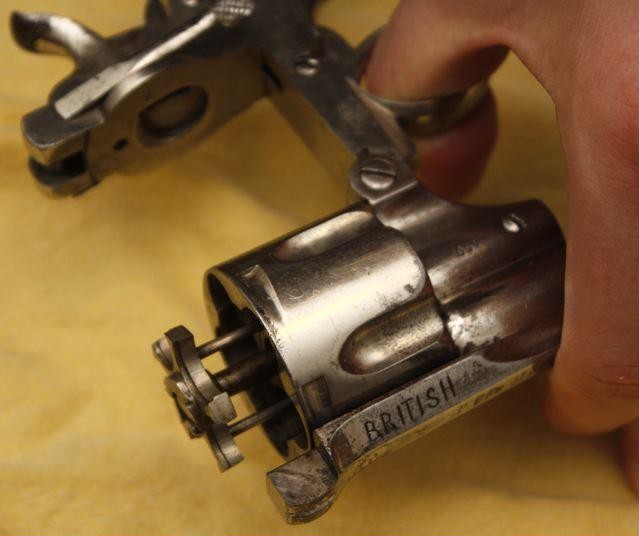 Francotte
.577 cal revolving pistol by A. Francotte
An extremely rare and by far the largest encountered Pryse type .577 cal revolving pistol by A. Francotte.
With detachable shoulder stock. Octagonal barrel 36cm with raised sighting flat.
The left side a mouth with oval stamp 'Counet Breveté A.F'. Fluted five shot cylinder with 'Pryse Type' armour pin release.
The standing breech with 'Pryse Type' double latch barrel release.
The upper rear grip strap fitted for a shoulder stock. Spur trigger guard, chequered walnut grips and lanyard ring.