Some of the most beautiful work of this craftsman, and many others, are in this book "Liège Gunmakers through their Work. 1800 - 1950".
For more detail see: LIEGE GUNMAKERS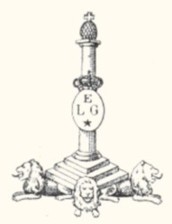 Revolver Galand
It is a pocket revolver with central percussion of mark Galand C. F.
The frame is open and the cylinder with 6 shots (calibre 7mm ?). The short barrel is round with half-moon front sight. The other end, at thunder, is 8-sided. The trigger is curved without trigger guard. The stock consists of two bone plates joined by a central screw. The mechanism of this weapon is breakable, i. e. it can be opened and tilted by means of a lever placed on the right flank.
The weapon carries the lawful punches of the proofhouse of Liege, namely:
ELG* in a vertical oval: final acceptance in use of 1846 to 1893.
T*: countermark of the controller in use from 1877 to 1968.
The weapon also bears the following markings:
Number 1: weapon number or other numbering?
Galand Paris: mark of the manufacturer of this weapon is Charles François Galand in Paris.
He also owned a workshop in Liege in rue Vivegnis.
GG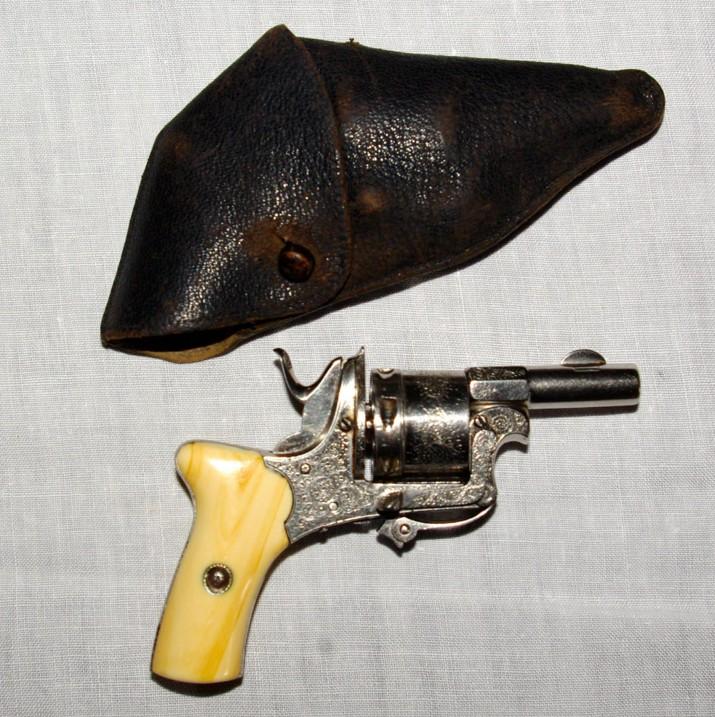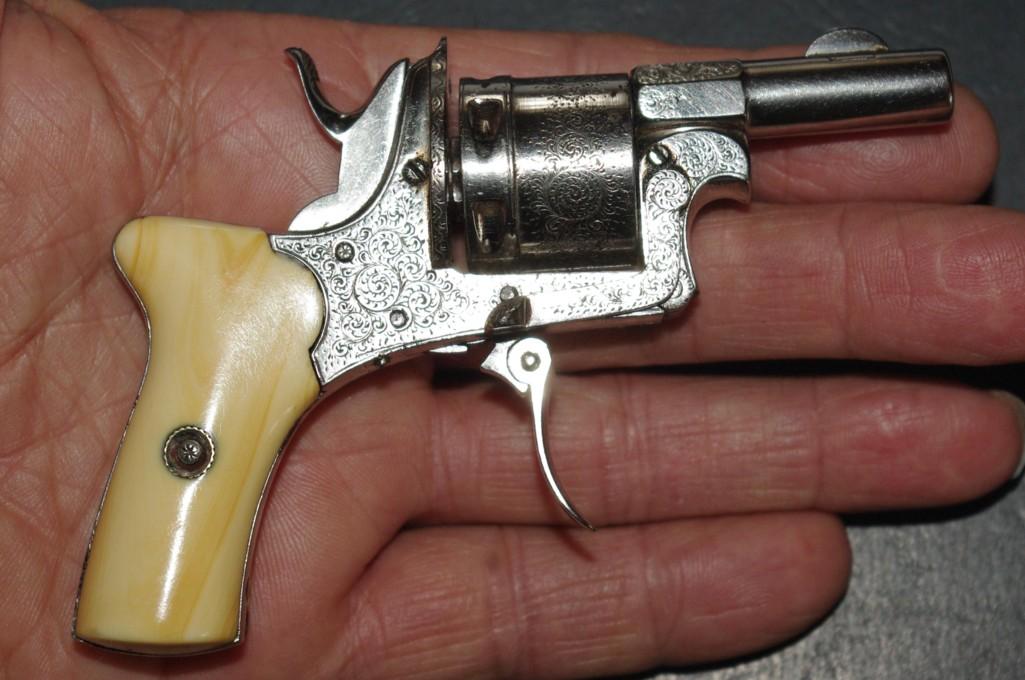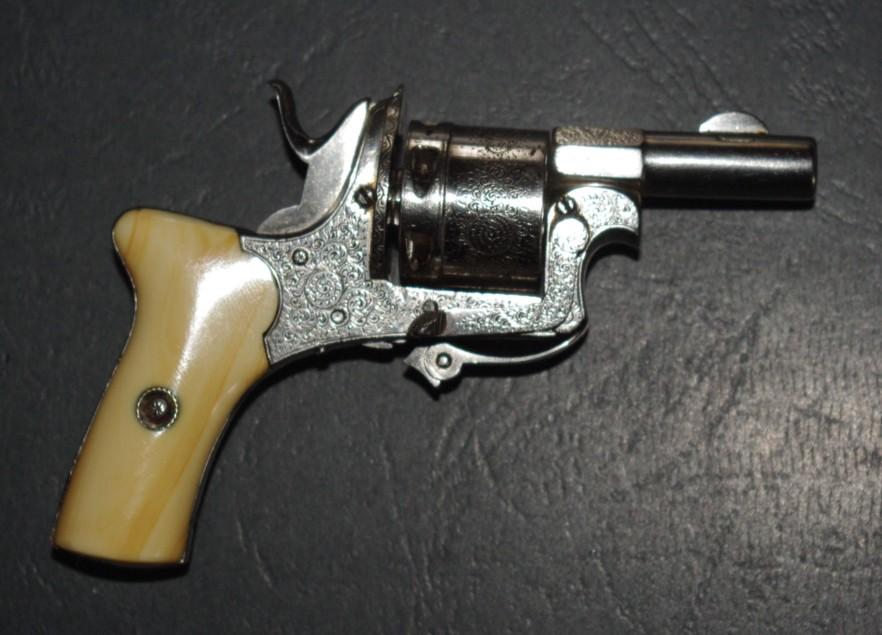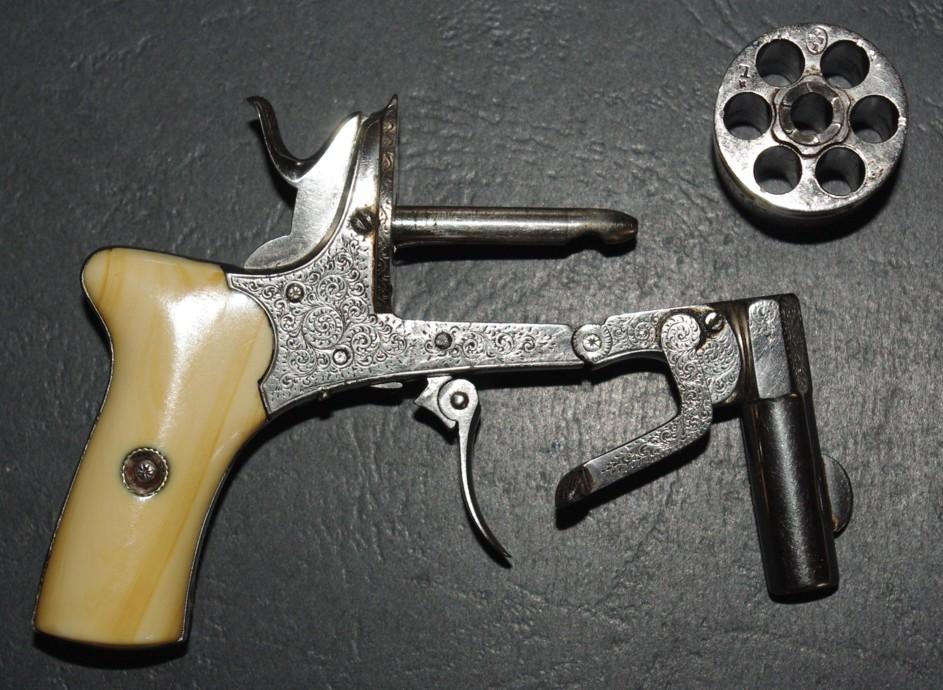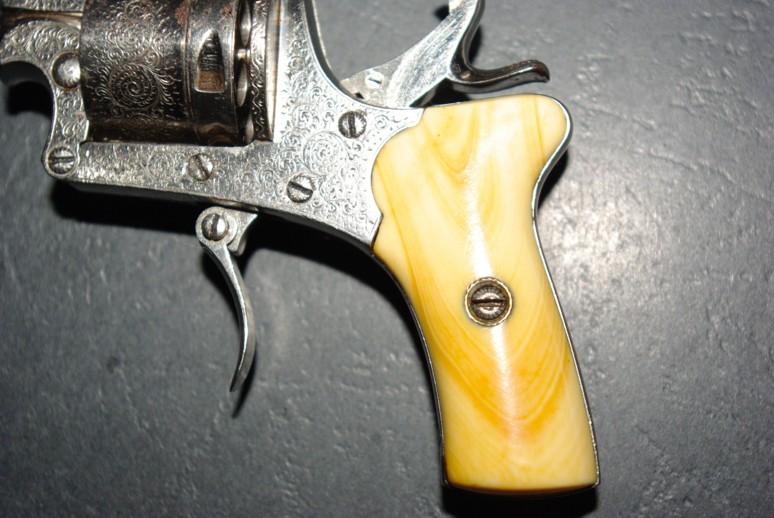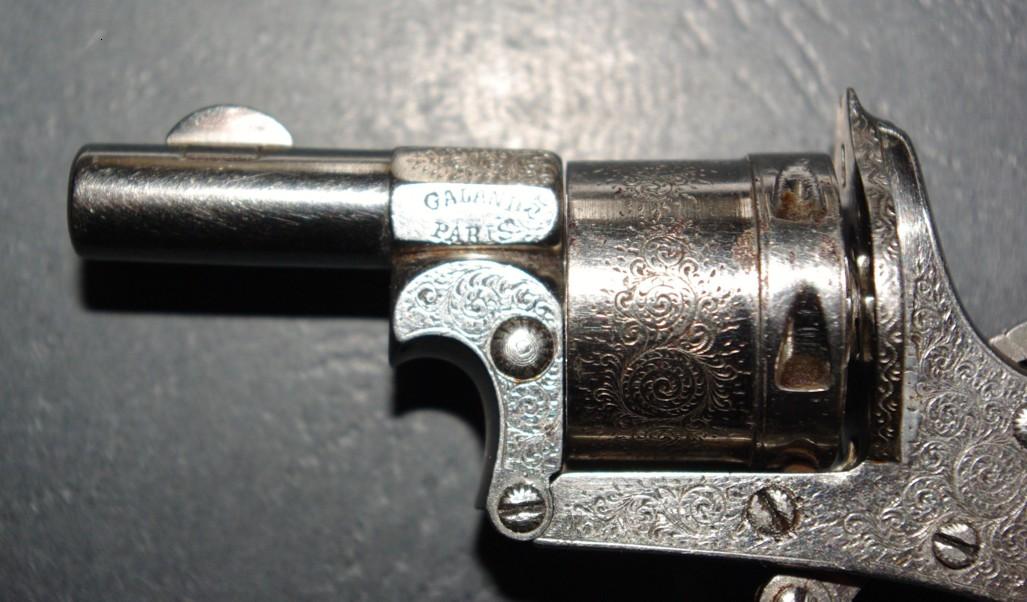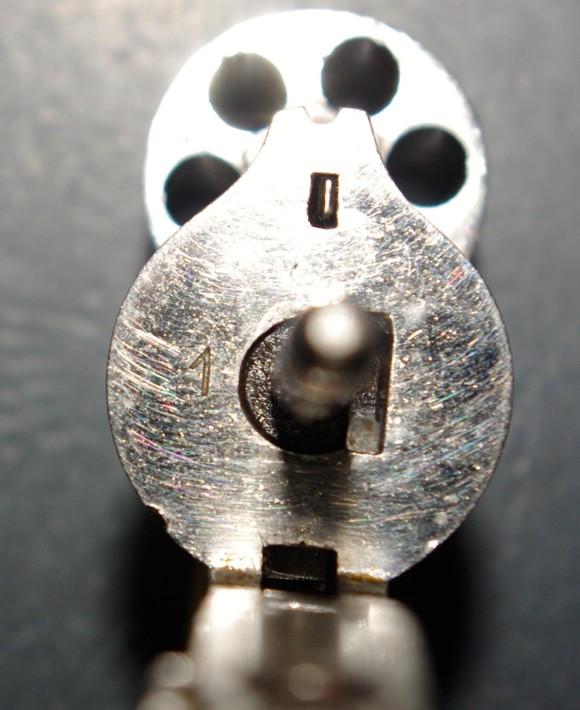 Revolver Galand
This is a late production medium frame Galand revolver. The revolver swing out cylinder system resembles French M.1892 service revolver. Blue finish. Five round, fluted cylinder. The left side of the frame displays company name, "GALAND". Right side of the barrel displays following markings, "Rampant Lion over PV", "Crown over R" and "Star over K". The latter marks are also stamped on the right side of the frame and on the cylinder. Charles Francois Galand was a Frenchman, but most of his revolvers were manufactured in Belgium. House of Liege proof on the cylinder. No provision for the lanyard ring. Barrel length: 3 inch.
Pictures friendly authorized by "COLLECTIBLEFIREARMS".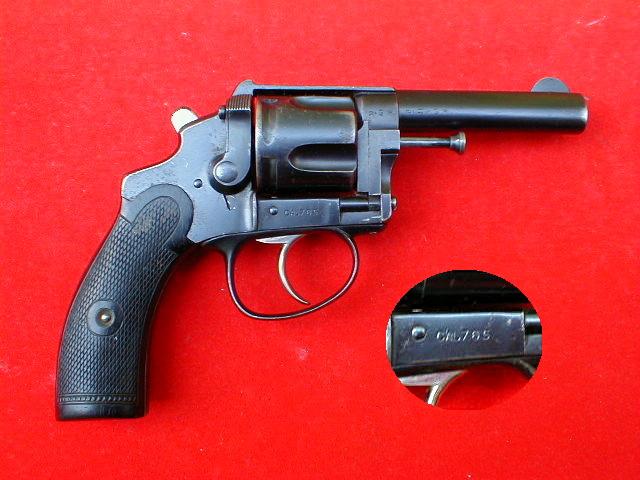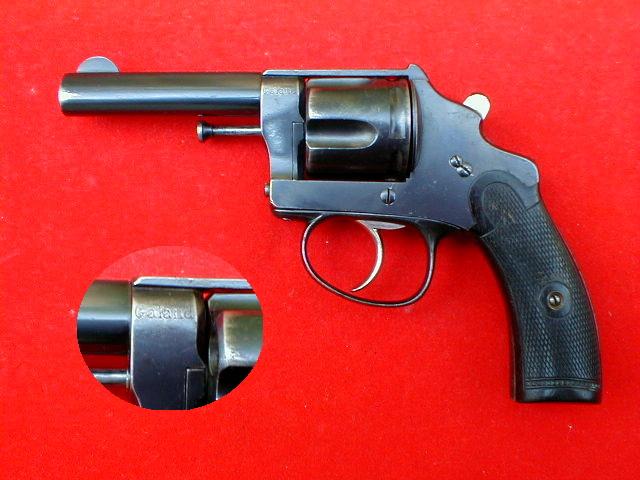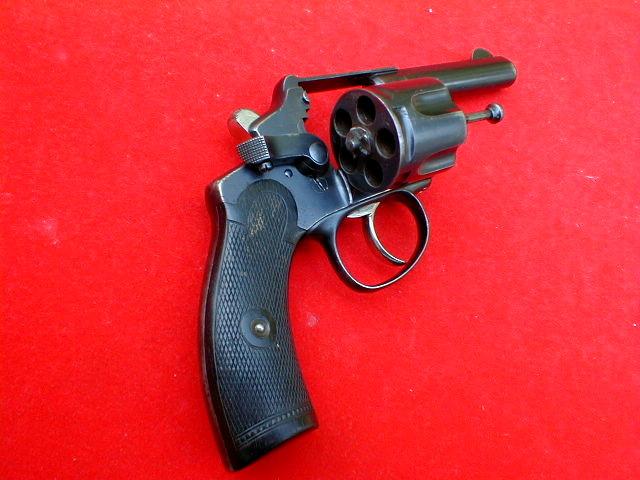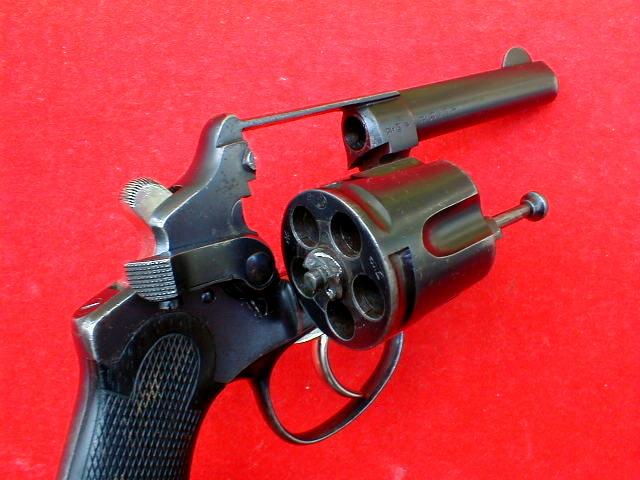 Revolver Galand
Cal. 320
Galand revolver with original fitted purse. Left side of the barrel housing displays following markings, "Galand Fabt". House of Liege proof on the cylinder. Barrel length: 3 inch. Beautiful ebony grips with diamond checkering. The cylinder displays a caliber designation, "320".
Pictures friendly authorized by "COLLECTIBLEFIREARMS".