Some of the most beautiful work of this craftsman, and many others, are in this book "Liège Gunmakers through their Work. 1800 - 1950".
For more detail see: LIEGE GUNMAKERS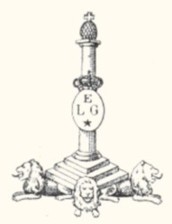 Gavage Armand
Très rare arme de capture nazi.
Ces armes ont été saisies par l'occupant et estampillées avec un Aigle/Swastika puis distribuées aux troupes.
Ce pistolet est un exemple remarquable de cet oiseau rare.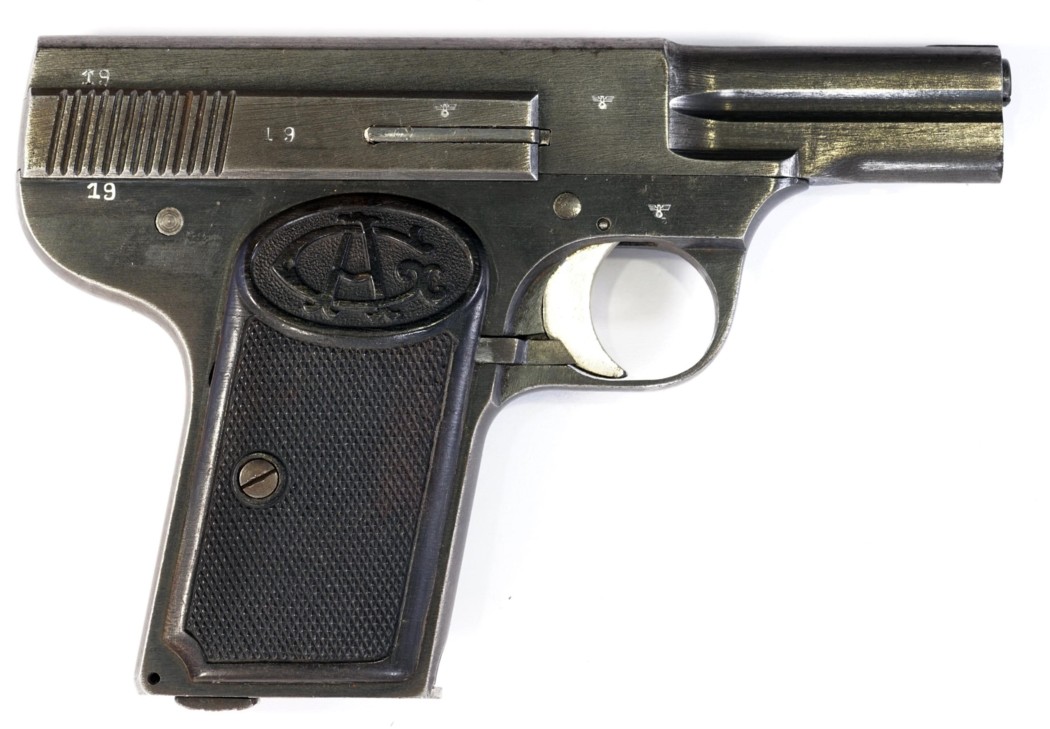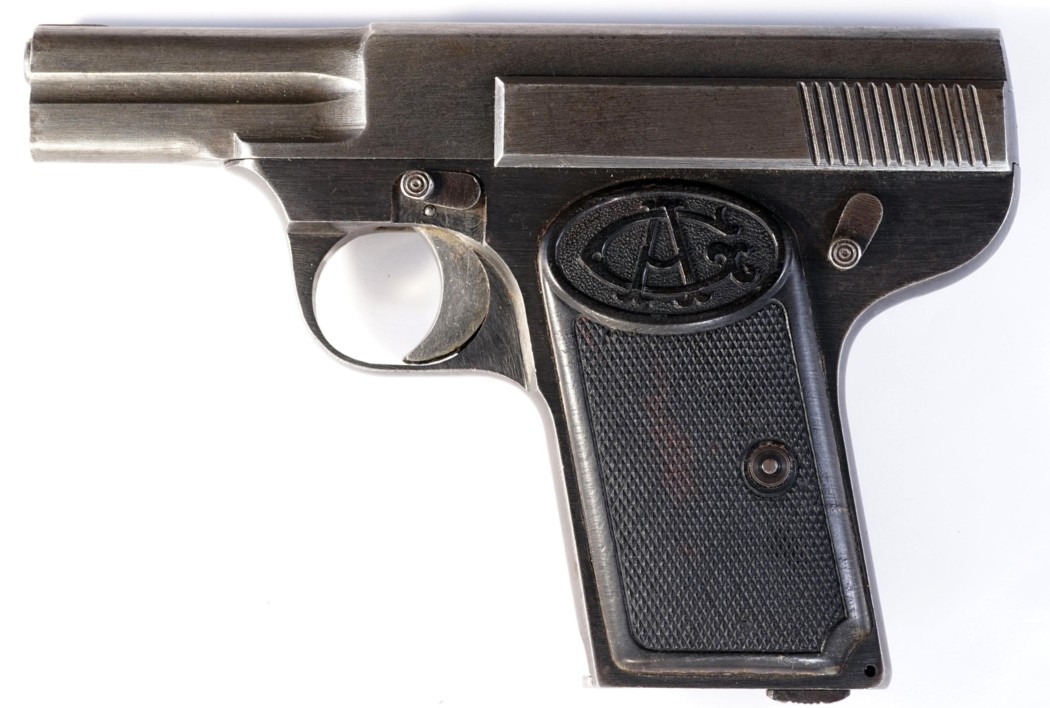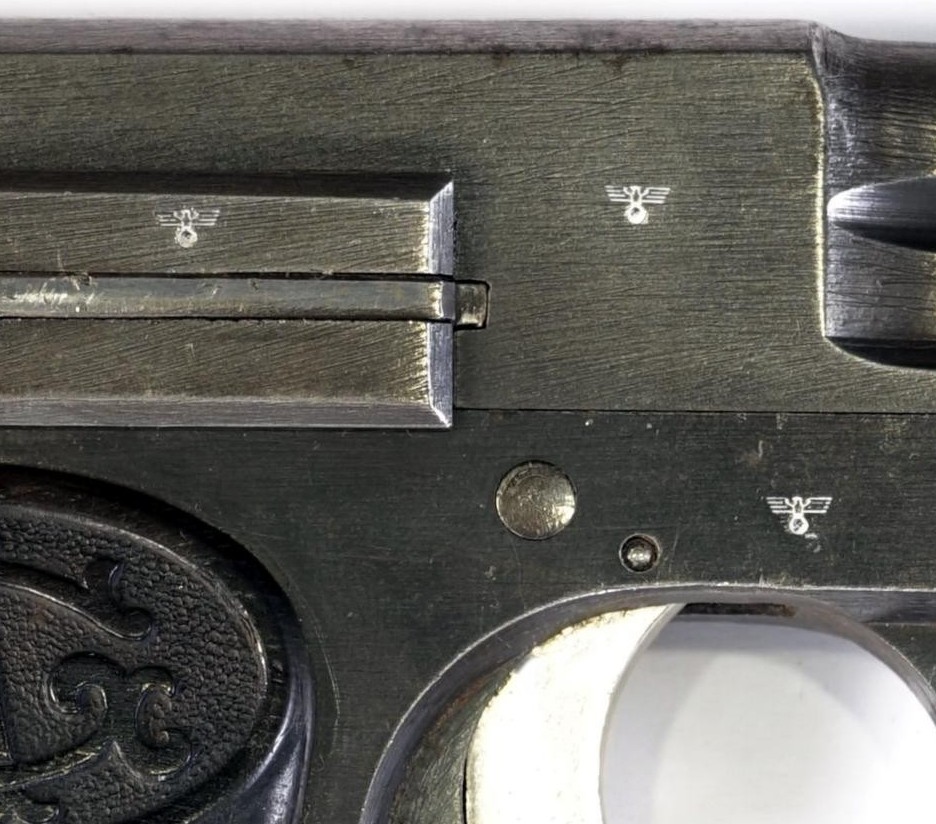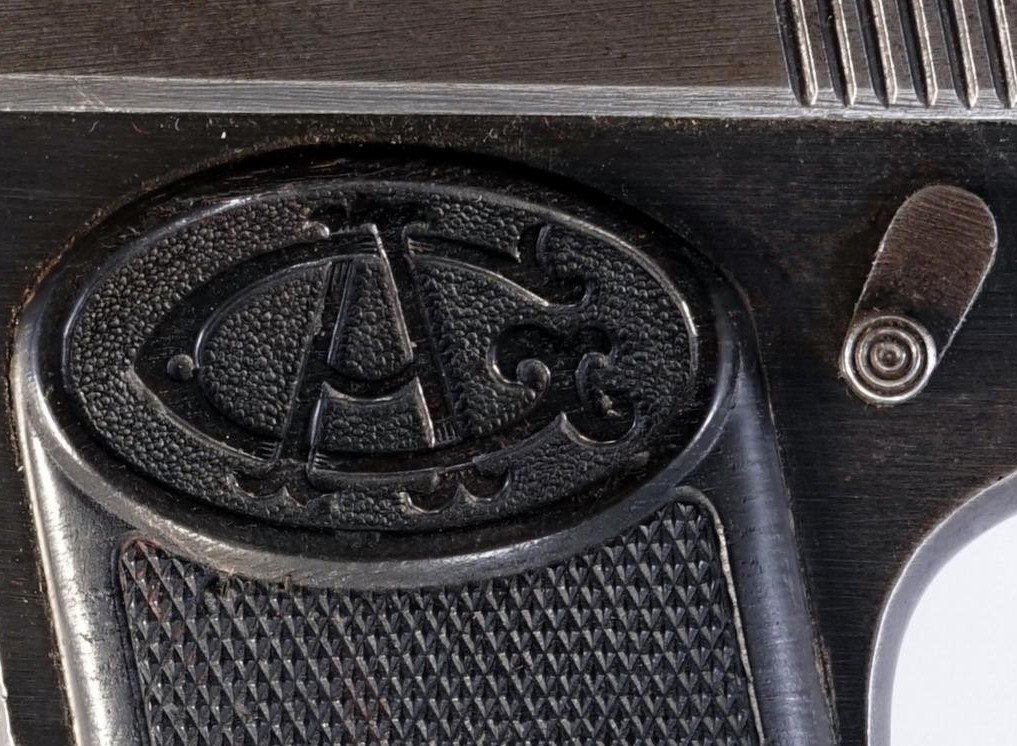 Gavage Armand
Et en voila un autre !
Ce type d 'arme a été fabriqué avant la deuxième guerre mondiale et la production a continué durant l'occupation allemande.
Celle-ci a des plaquettes en bois mais il est difficile de savoir si c'est d'origine ou pas !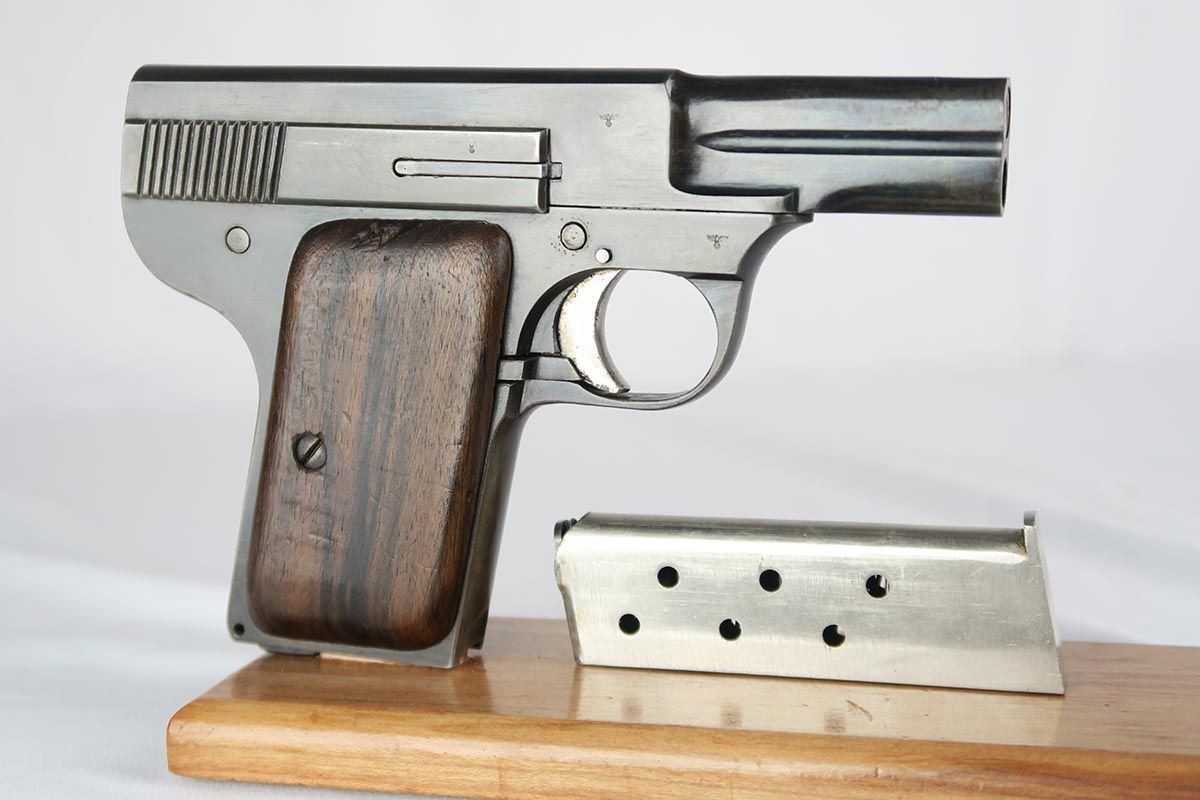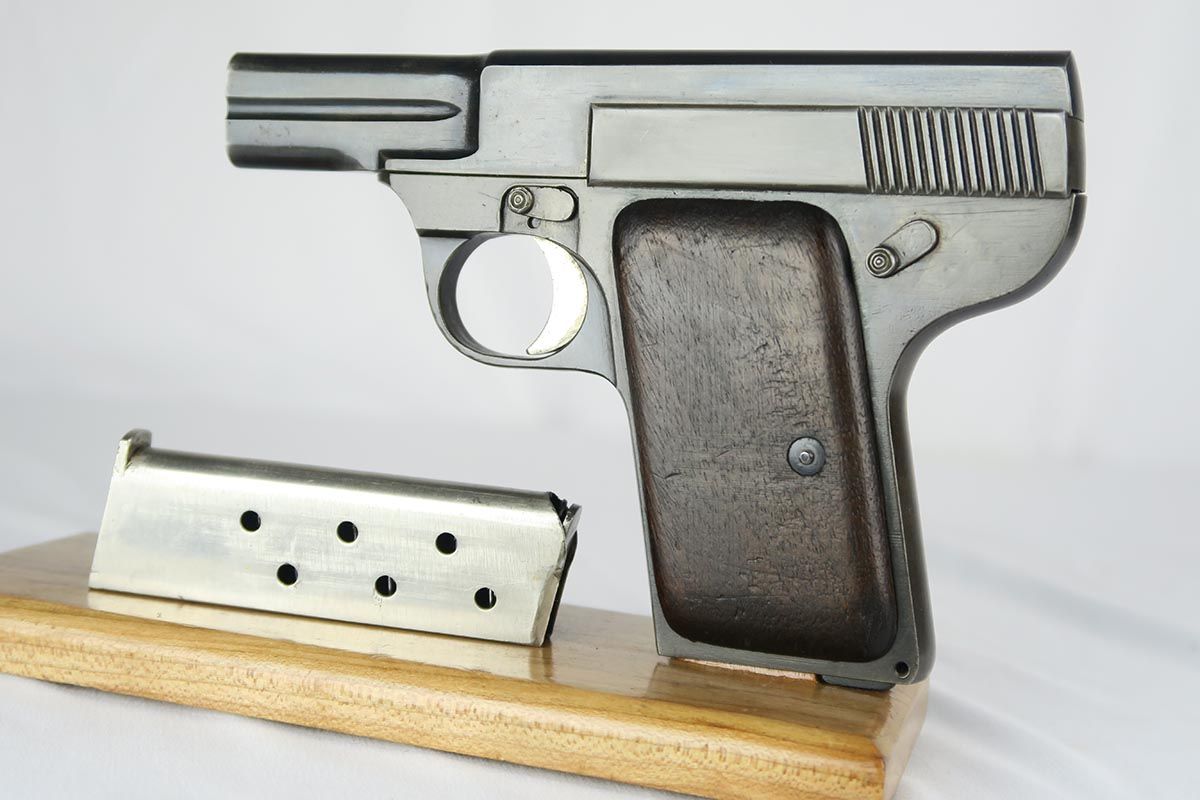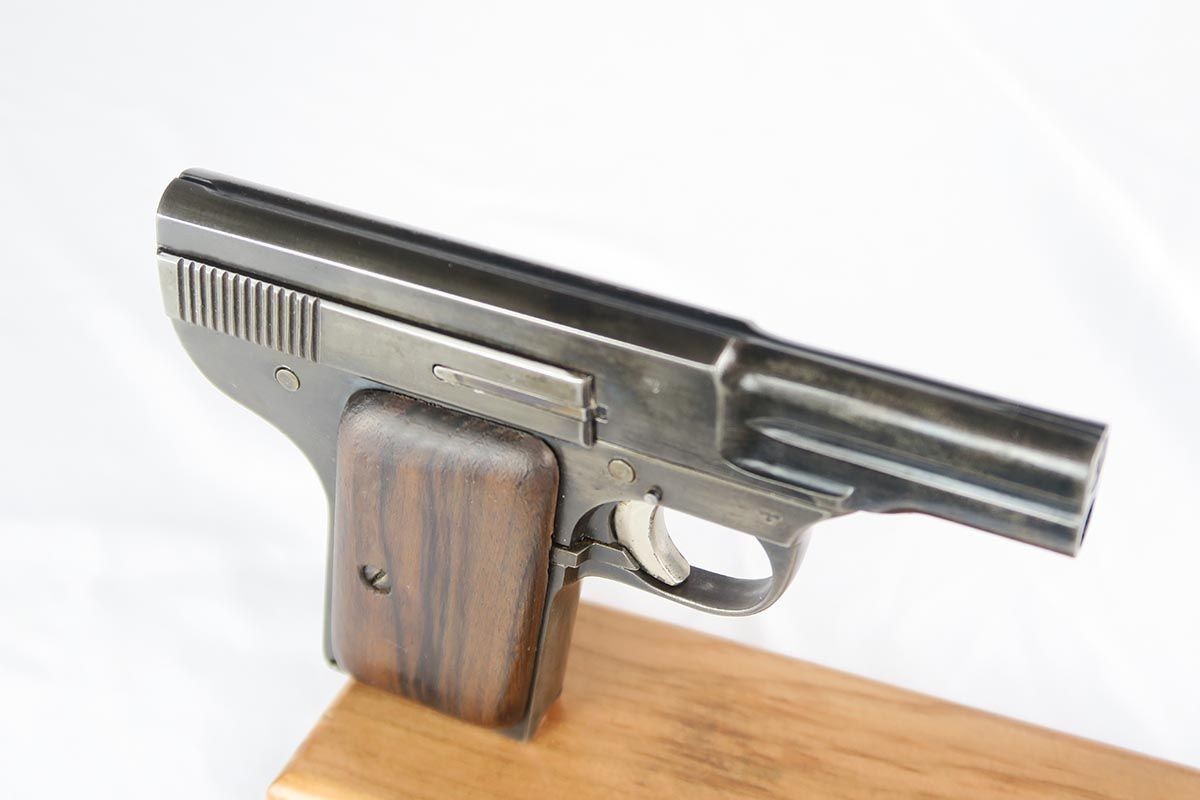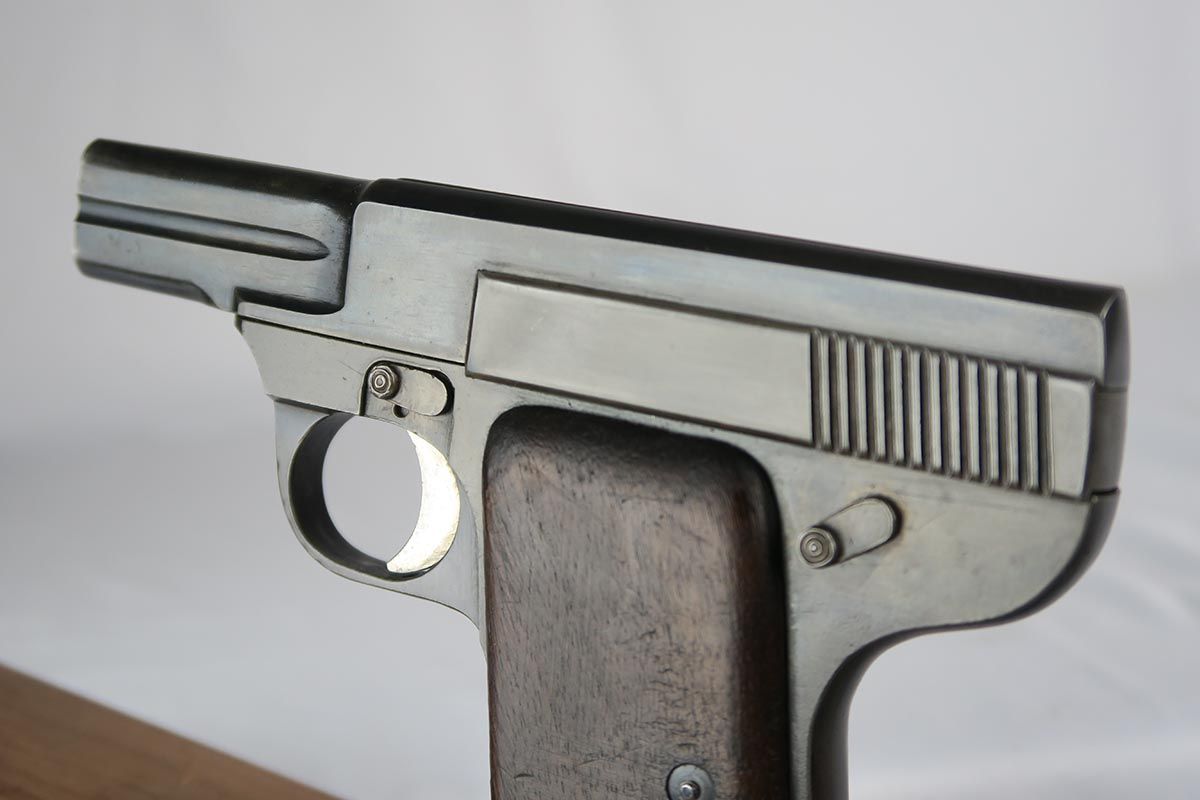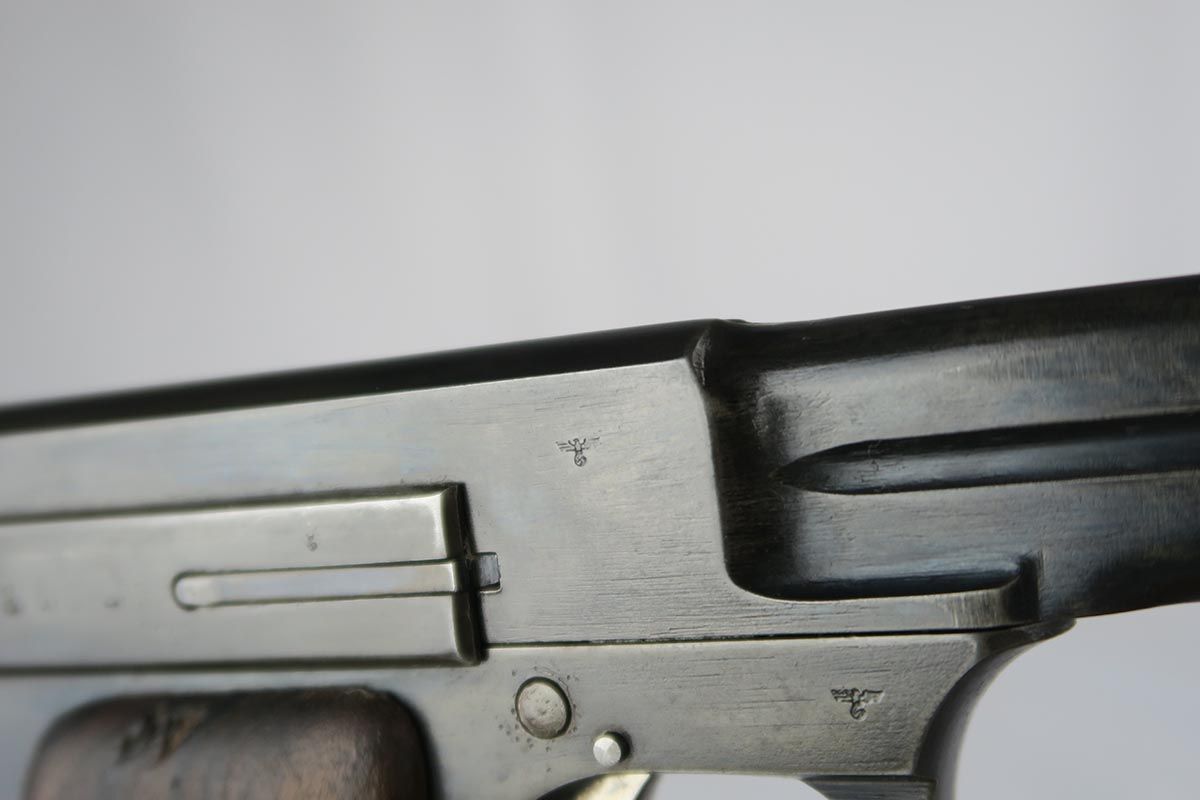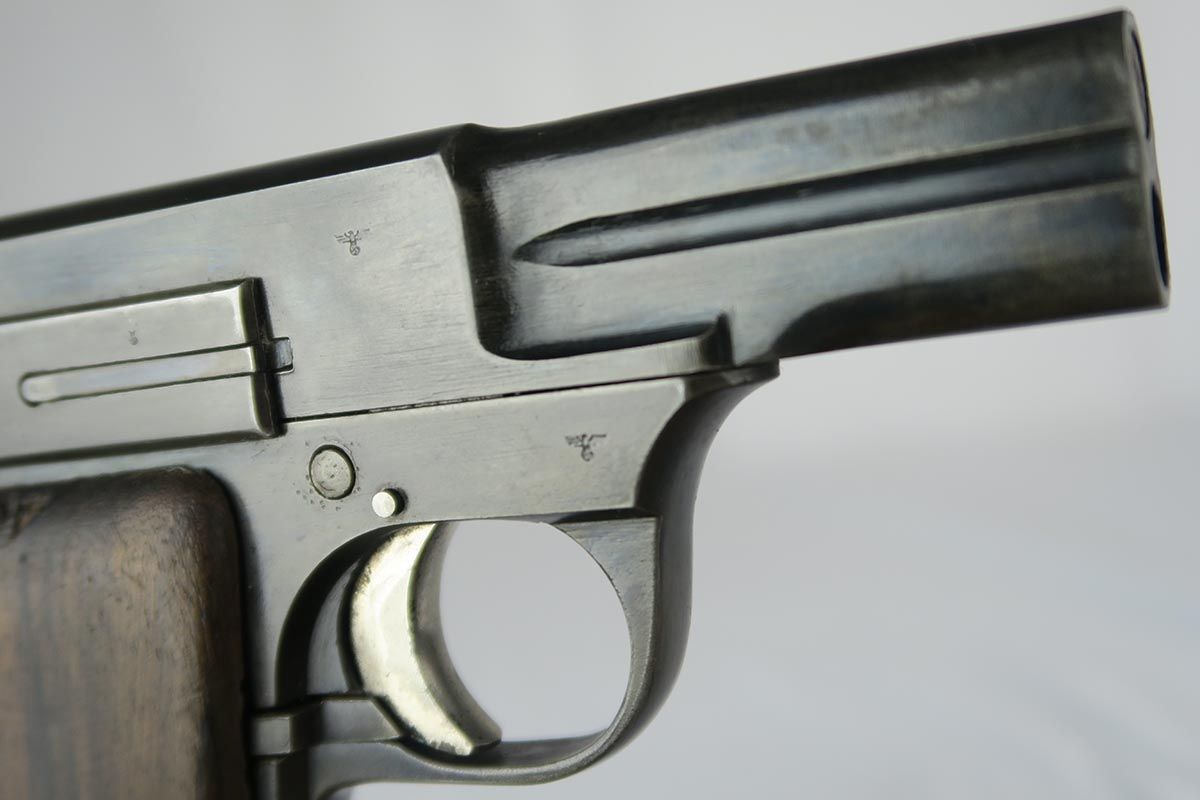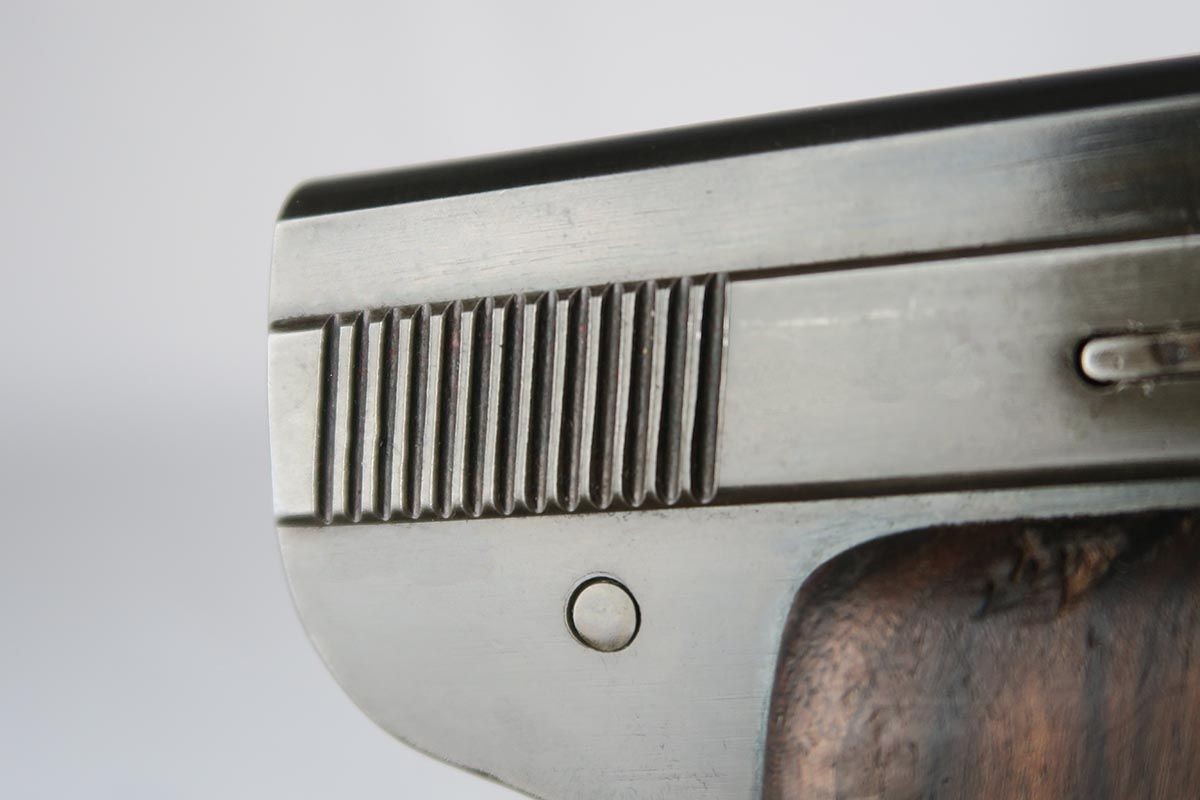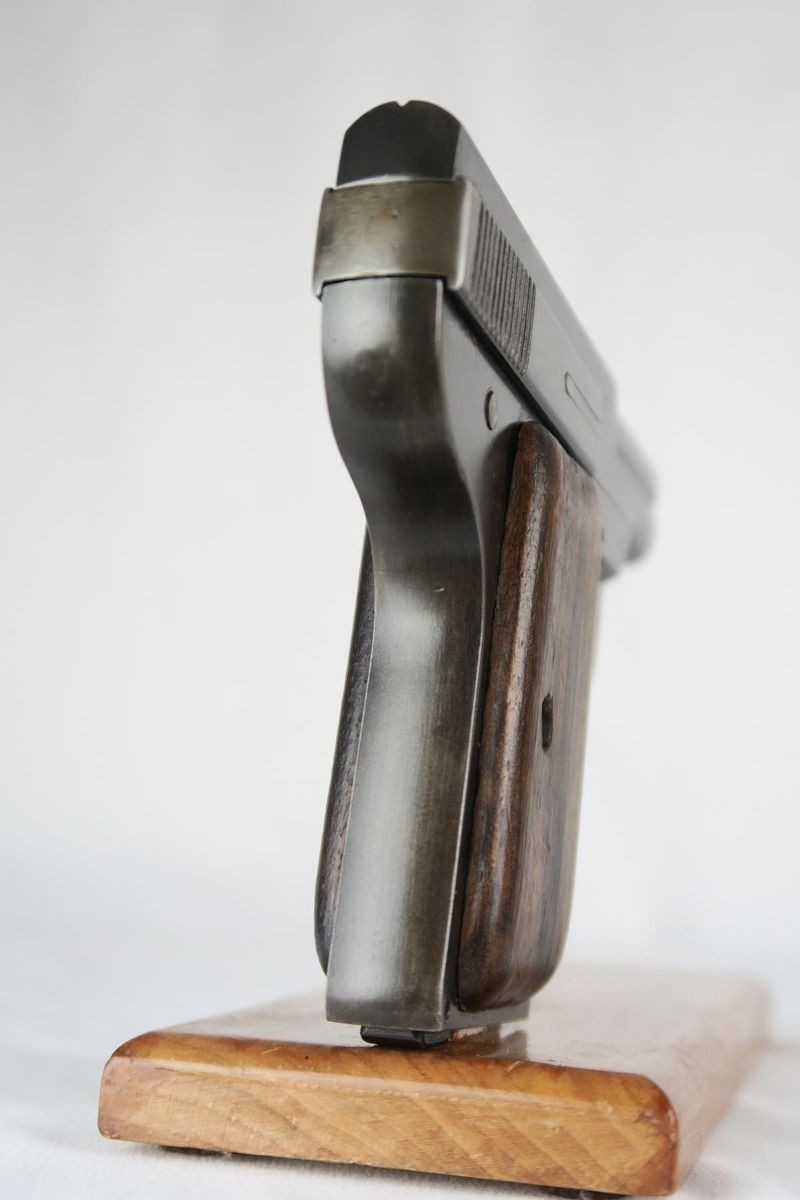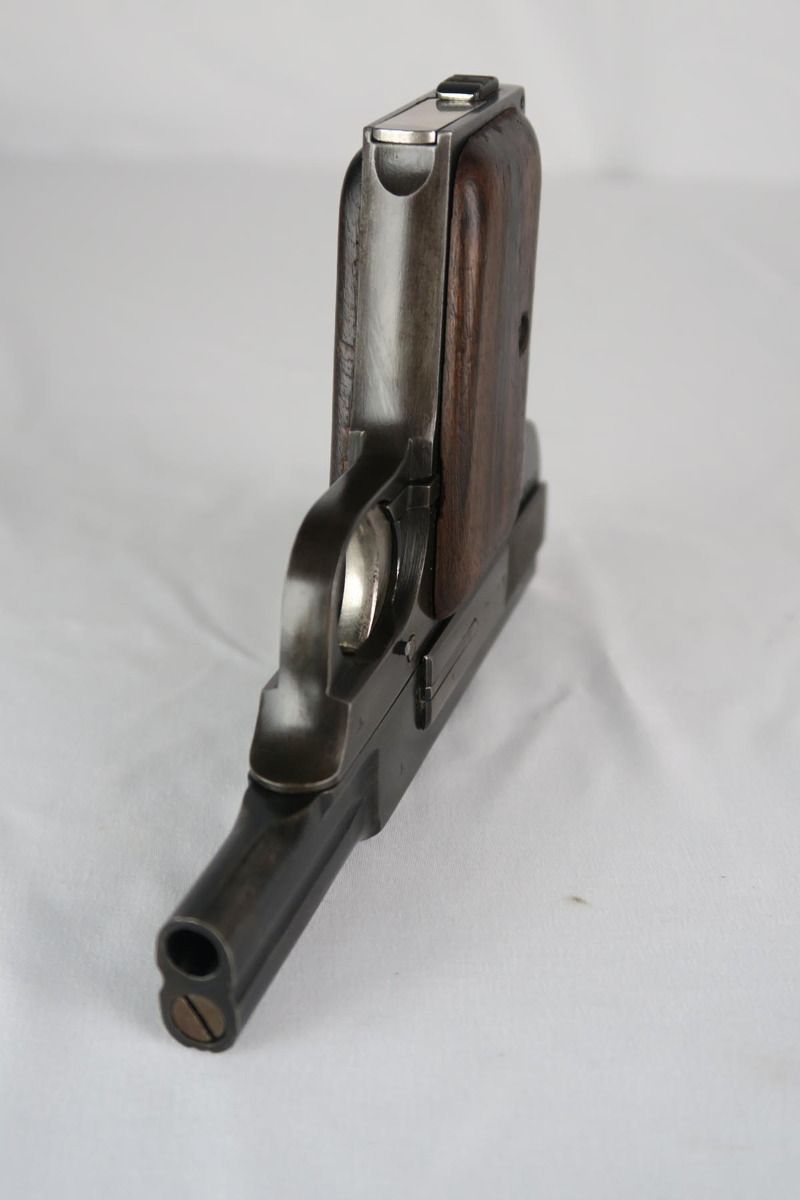 Gavage A.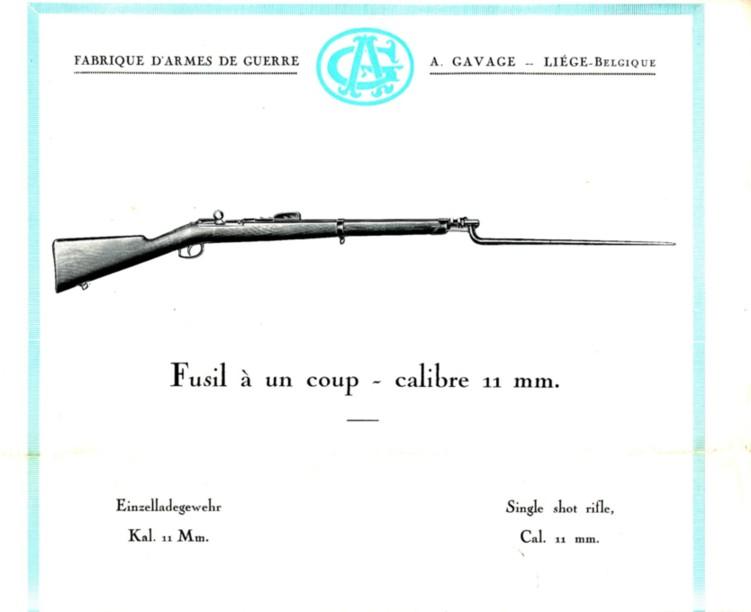 GAVAGE, Armand (Fab d'armes de hautes précision)
In the directory of 1924 it is indicated street of Glains, 19 in Liege
1930 - ?
Belgian bench test 1932 - 1950
It deposits a single Belgian patent in 1934 for a "Improvement with the machine-guns".
Fabrique d'armes de guerre de haute précision (Armand Gavage) of Liège began to produce an automatic pistol, similar to the Clement, in the early 1930. There are no maker's mark other than an "AG" monogram in the grip. Production apparently continued until after the german occupation of Liège in 1940. Specimens have been seen with Waffenamt acceptance marks, but their status is the subject of dispute.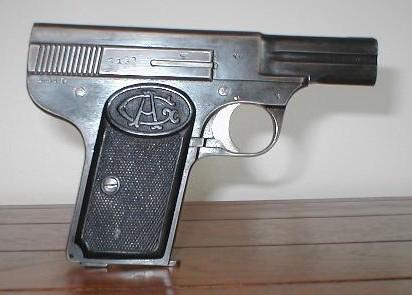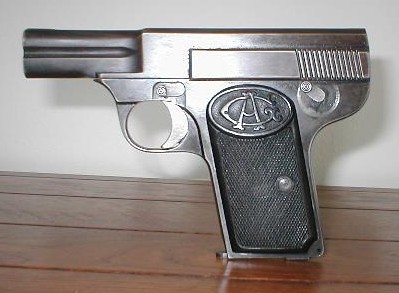 GAVAGE, Armand
Many thanks to "Doc's Gun & Pawn" for the photos.