Some of the most beautiful work of this craftsman, and many others, are in this book "Liège Gunmakers through their Work. 1800 - 1950".
For more detail see: LIEGE GUNMAKERS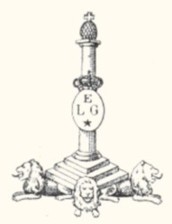 Goémé & Van Heer
It is about a shotgun hammerless in so far as I can see it. The barrels in Damas are juxtaposed, smooth and seems it of gauge 12.
The weapon carries the punches of the proofhouse of LIEGE, namely:
ELG* in a crowned oval: final acceptance post 1893.
Peron: inspection post 1853.
EL in English letters: provisional test post 1852.
CHOKE 17.3/18.0: chokes barrels, gauged in mm to 22 cm of the breech and the mouth. In use from February 1910 to June 1924.
12 C (read so well?) in a rhombus: gauge, of use of 1898 to 1924.
My interpretation of the other marks is as follows:
Crowned GV: it is about the mark of the manufacturer of barrels GOéMé & VAN HEER in LIEGE before 1914.
The eagle with the spread wings carrying an escutcheon with (seem does??) the letters AG (read so well??) POUDRES BLANCHES (White powders) creates me a big problem because it does not appear in any of my files. I invite the readers to get information if they know the significance of it? It would be about a sharp powder mark, I doubt it because it would be the first time!
13641 and 2139: are serial number/or identification numbers.
DAMAS CROLLé damascened with fine gold on the tape of the barrels identifies a type of Damas enough running in the manufacture of the barrels of rifles. "Crollé" meaning buckled as a Walloon of Liège!
GG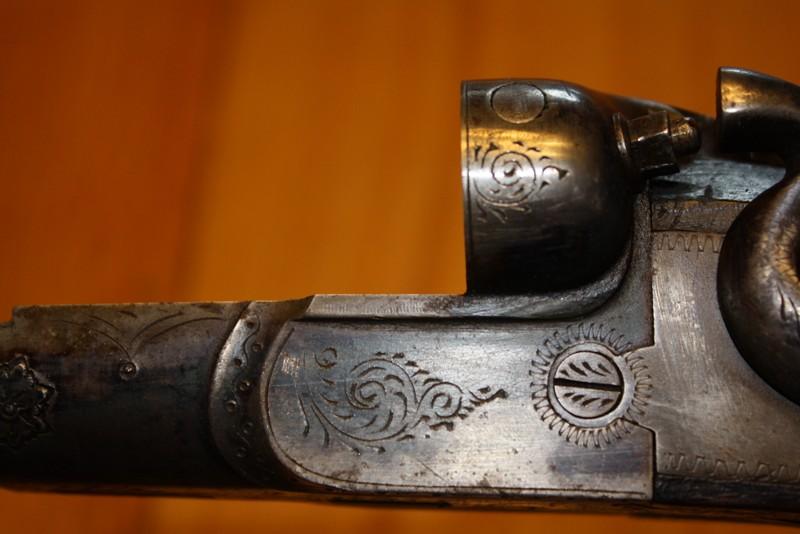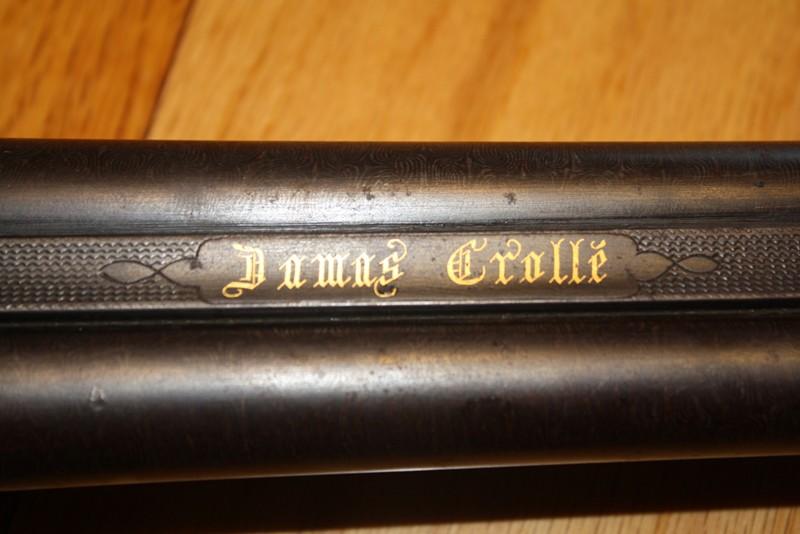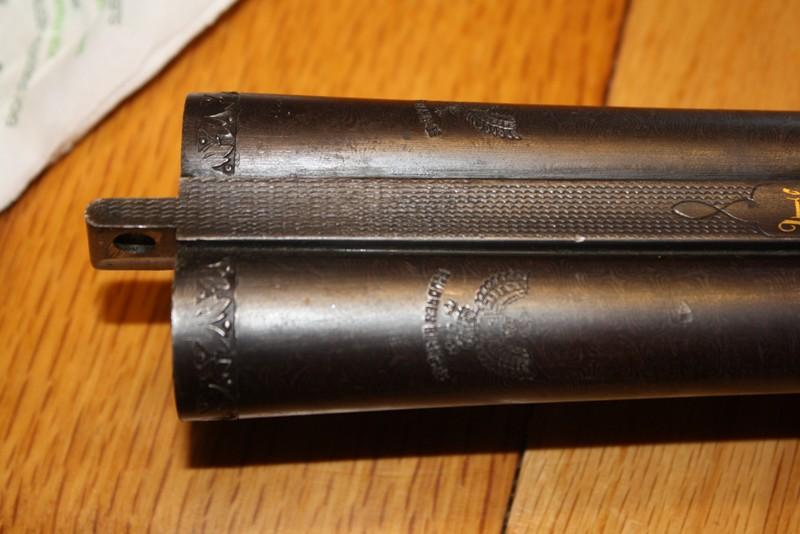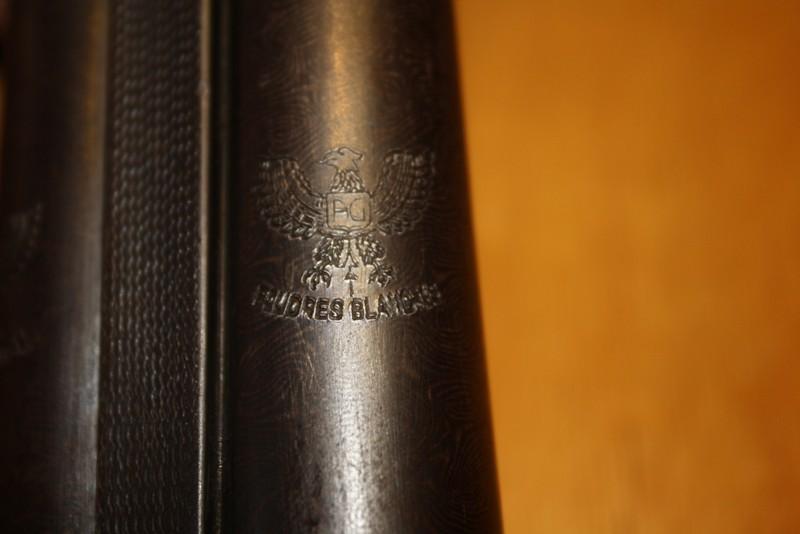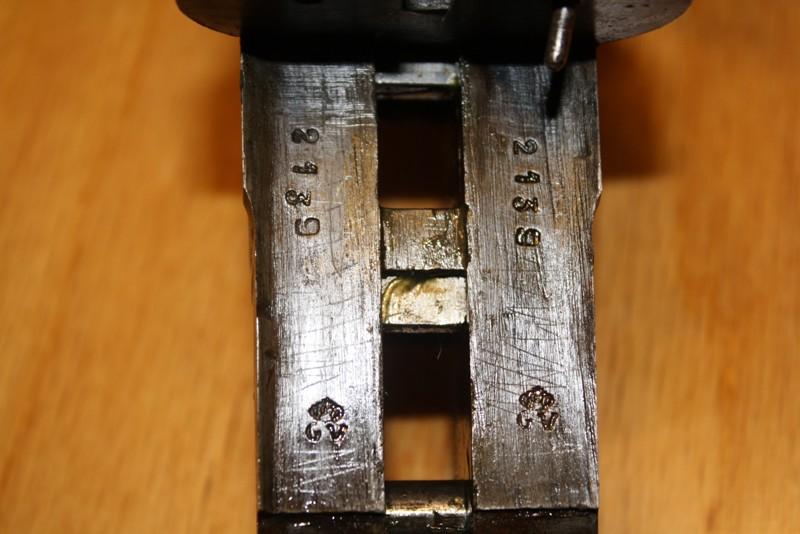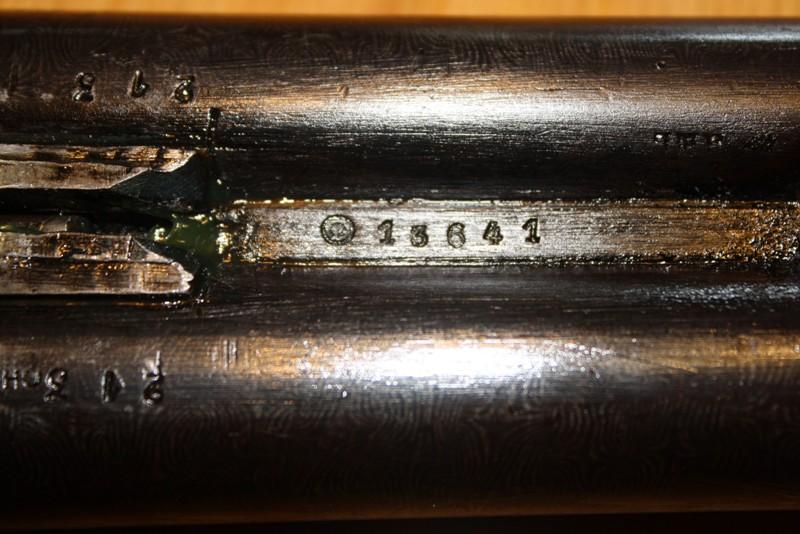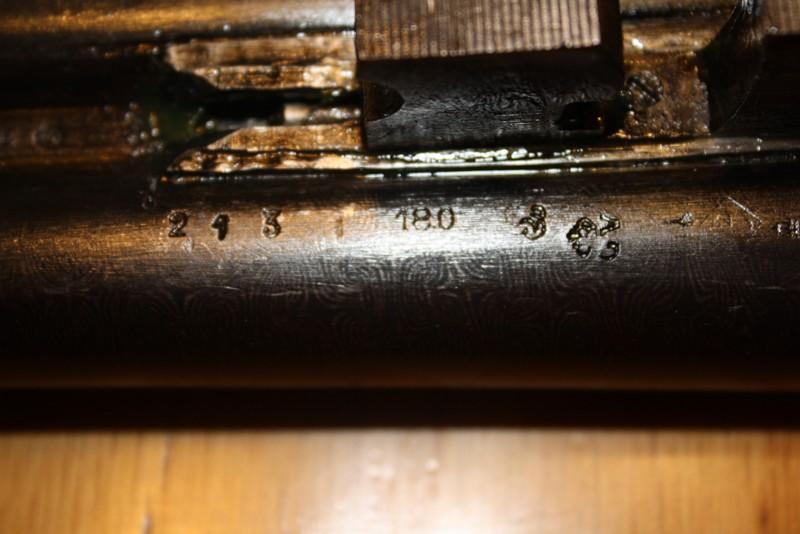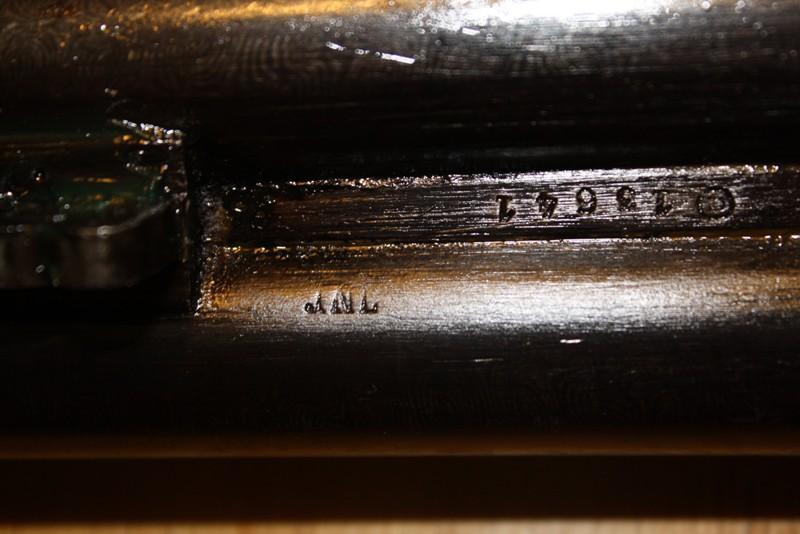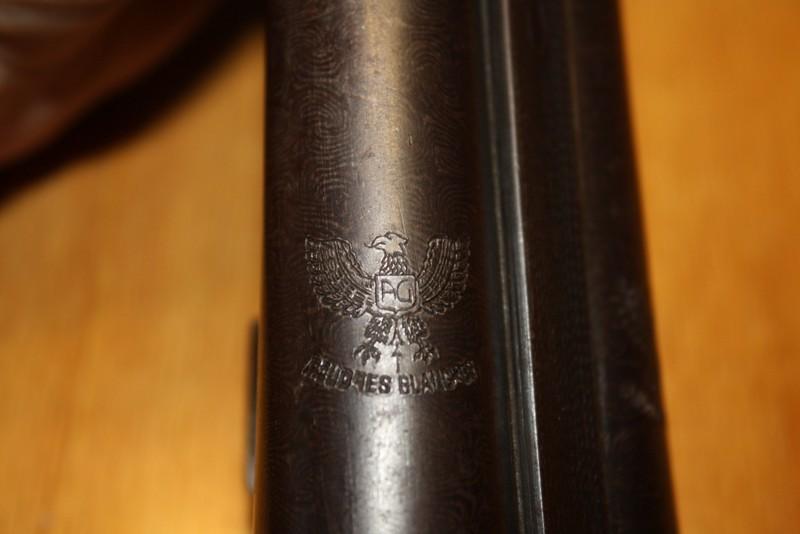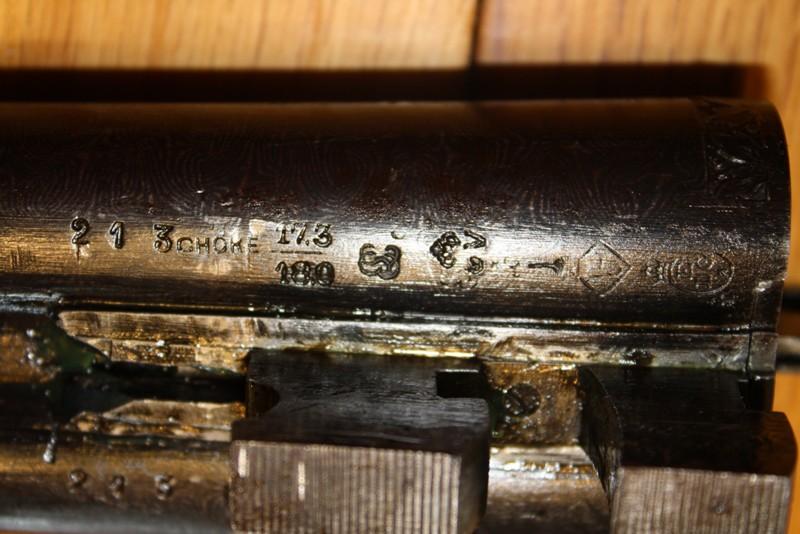 Goémé & Van Heer
This weapon is a folding rifle with key known as "snake" of type FLOBERT which existed in many calibers : 9 - 12 mm - 32, 28, 24, 20, 16 and 12.
This type of weapon manufactured in thousands of specimens in Liege at the beautiful time was an extremely appreciated weapon of the poachers who could easily dissimulate the weapon folded in a large clothing.
We find some in each catalog of Liège of the time and in particular at DUMOULIN Frères and Co (see below).
Markings of the proof house.
ELG in a crowned oval: acceptance of the 11.07.1893 to the 26.02.1968.
Peron: inspection post 16.06.1853.
Choke (fuzzy figures) choké gun gauges to 22 cm of the breech : from the 30.06.24 to the 26.02.1968.
PV surmounted of a stylized lion: test with the powder without smoke: from the 04.10.1897 to the 26.02.1968.
Large C with illegible figures inside: gauge nominal weapon and length of the casing: post 30.06.1924.
Other mark
With regard to mark GV, it could be a question of the mark of the manufacturer of barrel Goémé & Van Heer of Liege about 1914.
GG