Some of the most beautiful work of this craftsman, and many others, are in this book "Liège Gunmakers through their Work. 1800 - 1950".
For more detail see: LIEGE GUNMAKERS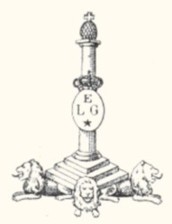 Gosuin Pierre
Rue de Dampremy, 15 - CHARLEROI.
Manufactured rifle juxtaposed RECORD(B.A.M. n° 88-89) whereas the agent of the mark was BITTINER Carl, Rue des Prémontrés, 28 to Liège (MD deposit of 15.06.05).
Ets SCHOLBERG also deposited the 30.04.1910 the mark RECORD acier spécial (MD).
The firm is taken again in management in 1927 by LERUITE E.
GG