Some of the most beautiful work of this craftsman, and many others, are in this book "Liège Gunmakers through their Work. 1800 - 1950".
For more detail see: LIEGE GUNMAKERS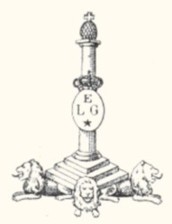 Grimard Edgard
It is a shotgun with two juxtaposed barrels of hammerless type. The lock is square and engraved with volutes. The band between the barrels is guilloche. The stick hardly visible on the photographs seems to me to be in walnut.
This part carries the statutory punches of the bench of tests of Liege, namely:
ELG* in a crowned oval: final acceptance post 1893.
Perron: inspection, in use of 1853 to our days.
16C in a rhombus: gauge, of use of 1898 to 1924.
J* and U*: countermarks of controllers, of use of 1877 to 1968.
P1K375, 5: Weight of the gun being able to draw from the powders without smoke (weapons smooth). In use from 1892 to 1924.
D= 70 m/m / 19.0 : Length of the chamber in mm and diameter in mm after optional test with the powder without smoke. In use from 1892 to 1924.
Choke 16,2/16.8 16.5/16.8: Choked barrels: calibrated in mm to 22 cm of the breech and the mouth. In use of 1910 to 1924.
PV surmounted of a stylized lion: test with the powder without smoke. In use of 1898 to 1968.
The weapon also carries the following marks:
Manufacture L'Abeille, 81 rue Turbigo Paris Import Belgium: mark of the Parisian retailer.
L & B in an oval lying: mark of the manufacturer of rifle barrels Lhermitte & Bruyninckx in Liege.
EGL in a rhombus: mark of the manufacturer Edgard Grimard street Chéri, 31 in Liège. Active of 1908 to our days.
Burgham steel : type of steel used for the guns.
Reforage Genonceau : subcontractor for which I did not find any information.
GG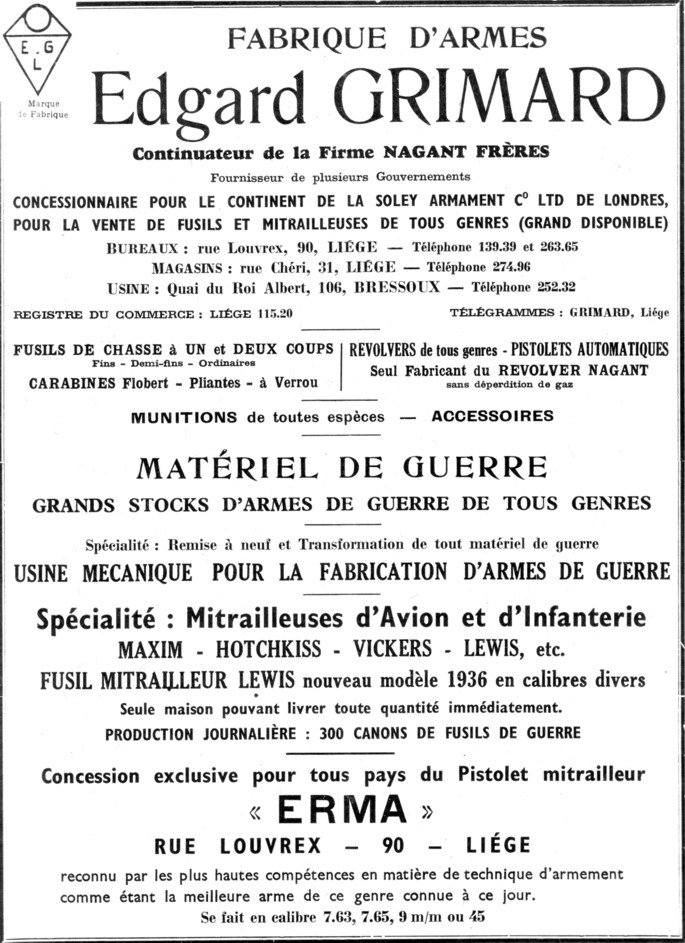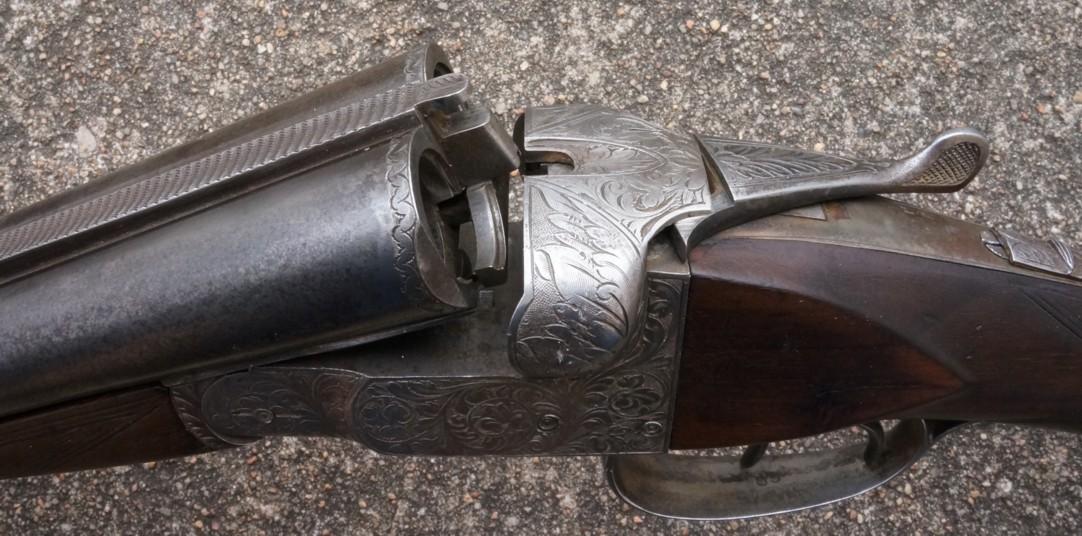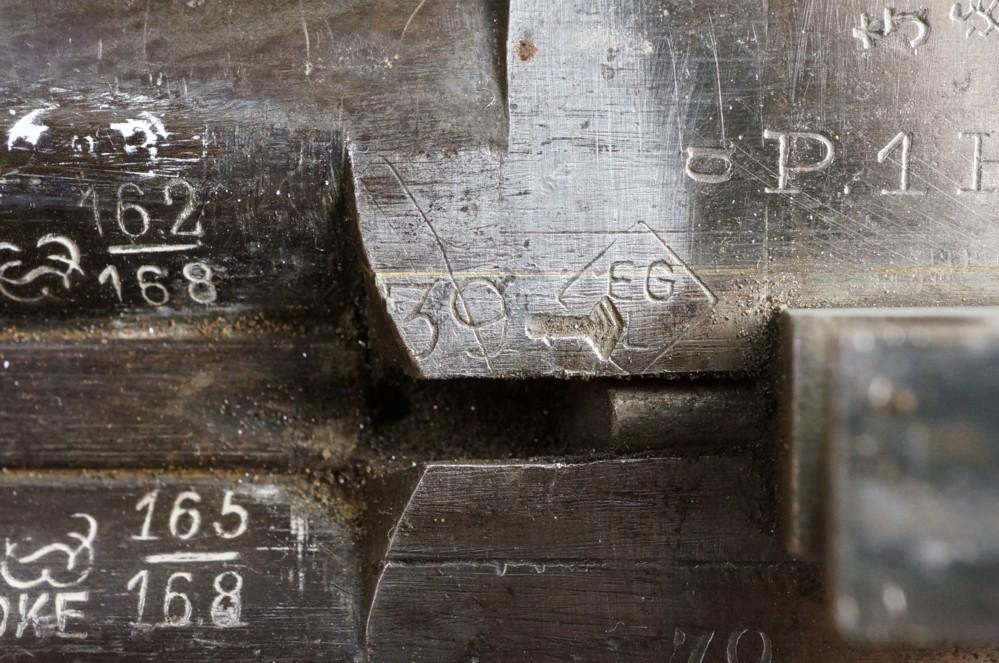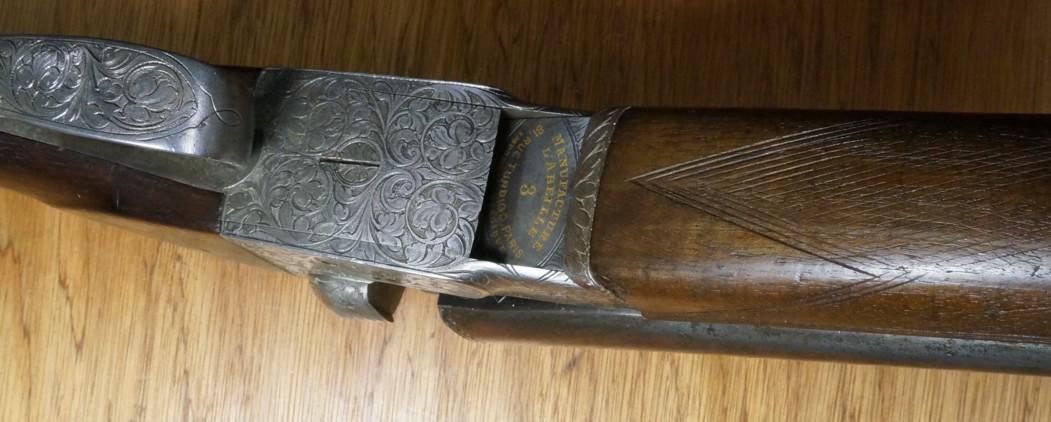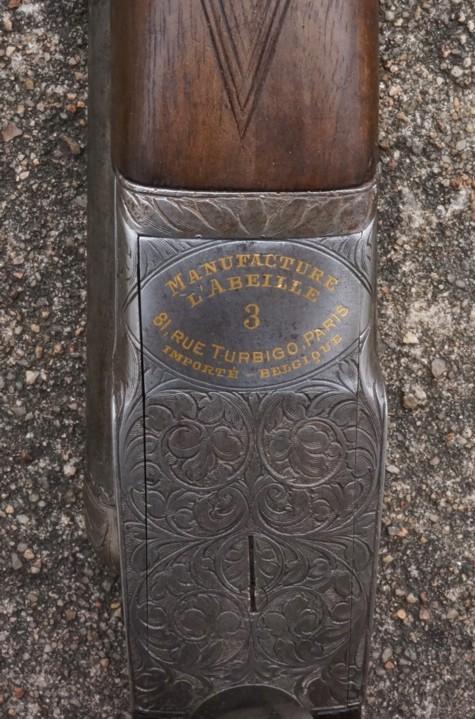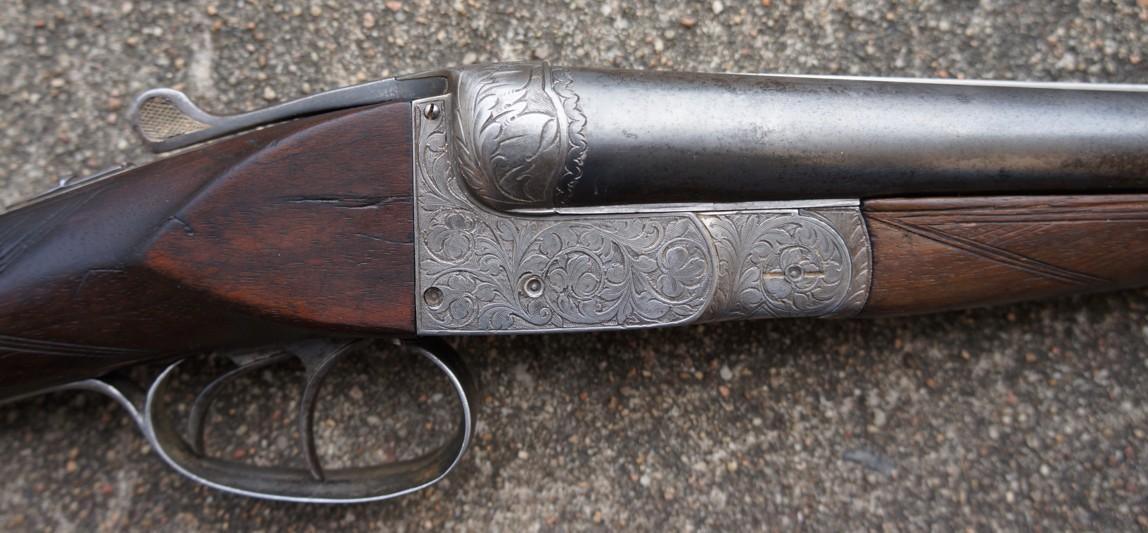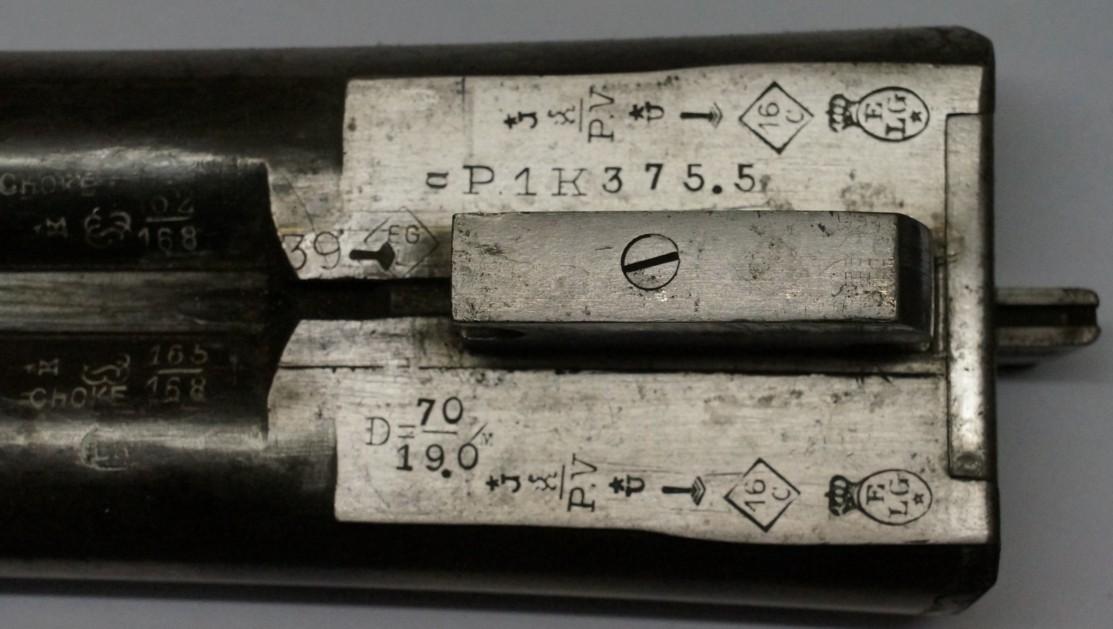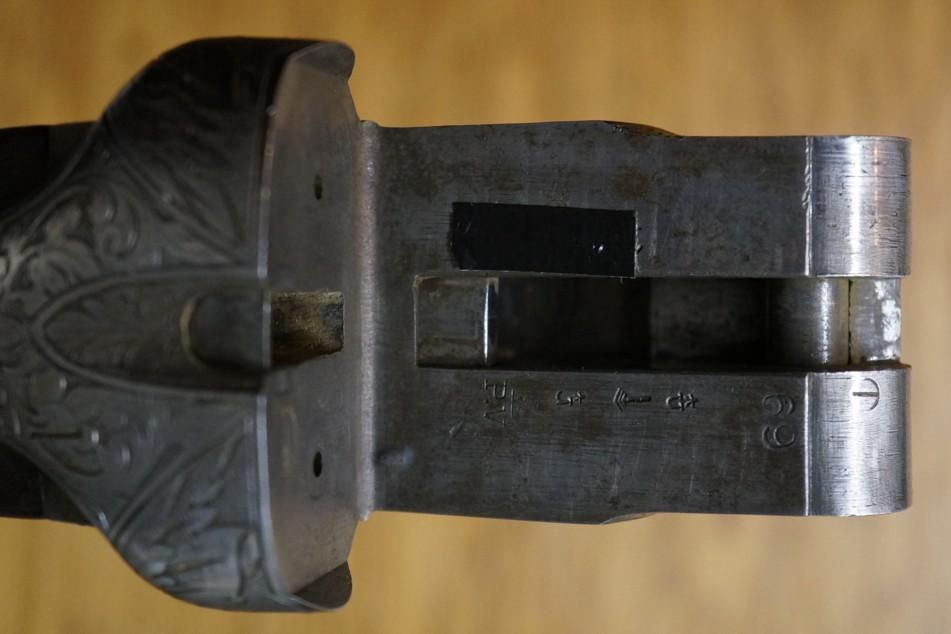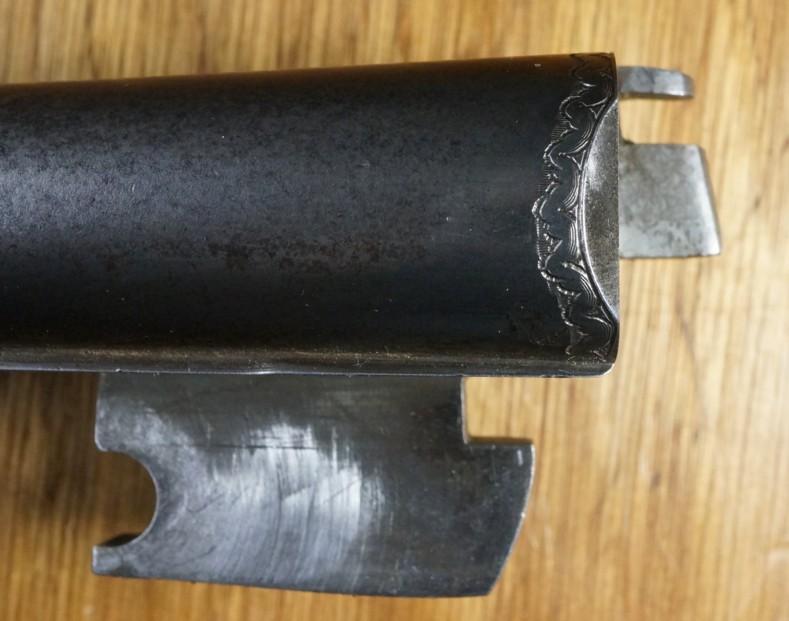 Grimard Edgard
This is a five-shot hammerless revolver in 7. 65 mm calibre from the manufacturer-importer Edgard Grimard.
Bronzed barrel and cylinder. Chrome-plated carcass.
The ejector rod is located in the axis of the cylinder.
The markings
Lion on PV : live powder test between 1898 and 1968
S under star: countermark of a controller between 1877 and 1968
R crowned: rifled bore between 1894 and 1968
ELG on star in a crowned oval: acceptance between 1893 and 1968
Initials ELG in a diamond shape: the trademark (unregistered) of Edgard Grimard.
ING 1342: not identified.
The company Edgard Grimard has been registered with the Liège Proofhouse since 1908.
At the time, it was located rue Chéri 31 in Liège.
In 1930, she took over the workshops and equipment of the former Nagant company. She then moved her workshops to the Quai Roi Albert in Bressoux.
The company still exists in Ans-Alleur.
GP with the help of PHL
In 1906: creation of the company. I don't have the address !
Around 1910: César Franck street, 26
Around 1914: rue Edouard Wacken, 32, Liège
Circa 1924: rue Louvrex,90, Liège
In 1930: takeover of the Nagant factory (cf. Guy in the Who's Who belgian manufacturers) but I can't find a trace of it in my papers.
Circa 1937: rue Louvrex,90, Liège: central office
Quai du Roi Albert, 106, Bressoux: factory
Rue Chéri, 31: stores and depot
Around 1945: rue Louvrex,90, Liège: offices and warehouse
Quai du Roi Albert, 106, Bressoux: factory
Around 1960: Quai du Roi Albert, 102 to 108, Bressoux: factory
Around 1967: rue Chéri, 31, Liège
In 1976: Avenue de l'Energie, 9, Industrial Park, Alleur
In 1984: rue Chéri, 31, Liège
I'm finding traces of the trademark from 1924. The dates are approximate because I could not formally establish the dates of change, not having the directories of each year!
Obviously, the address rue Chéri, 31 remained current in parallel with that of Alleur but until what date?
PHL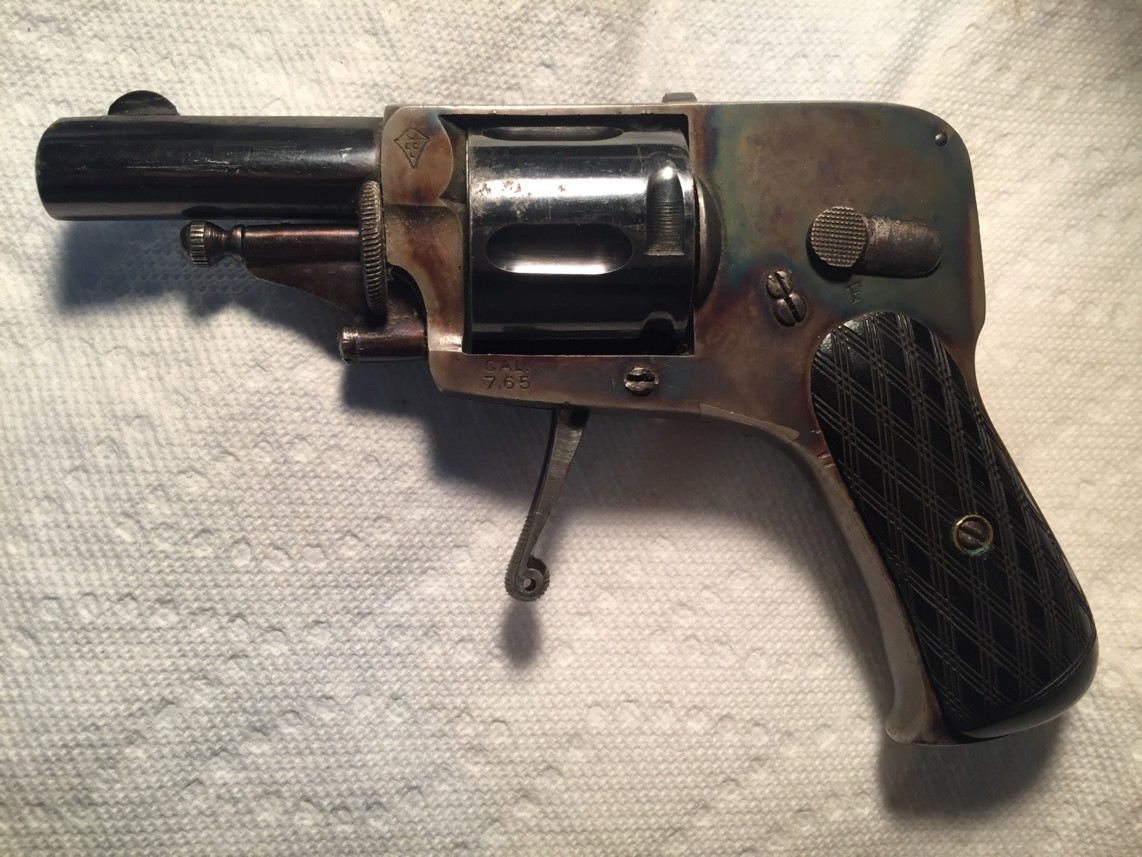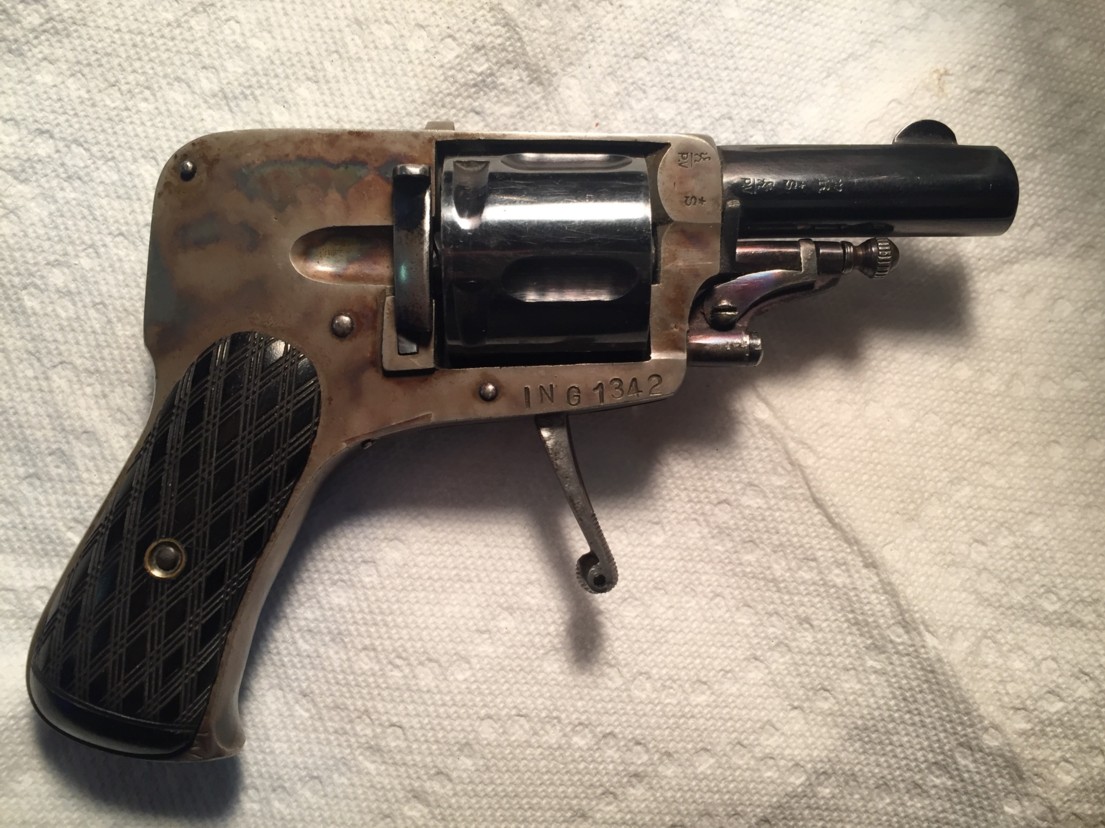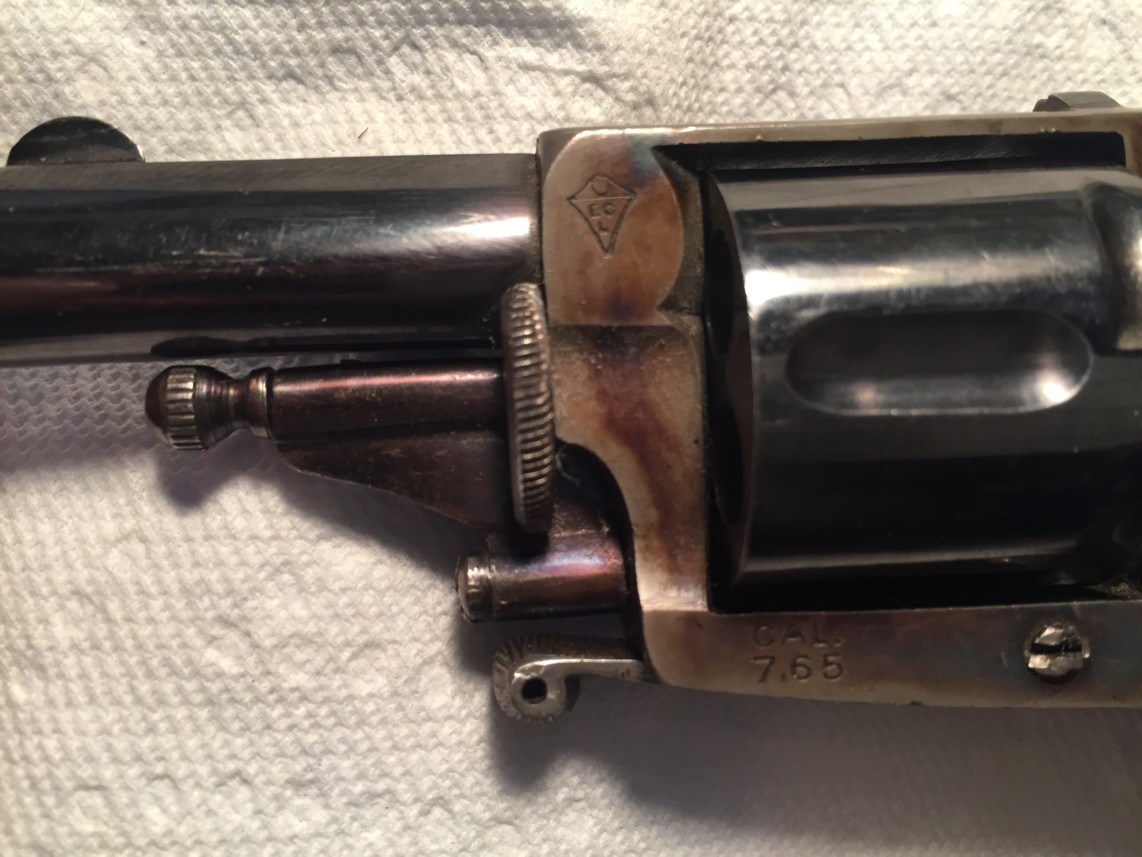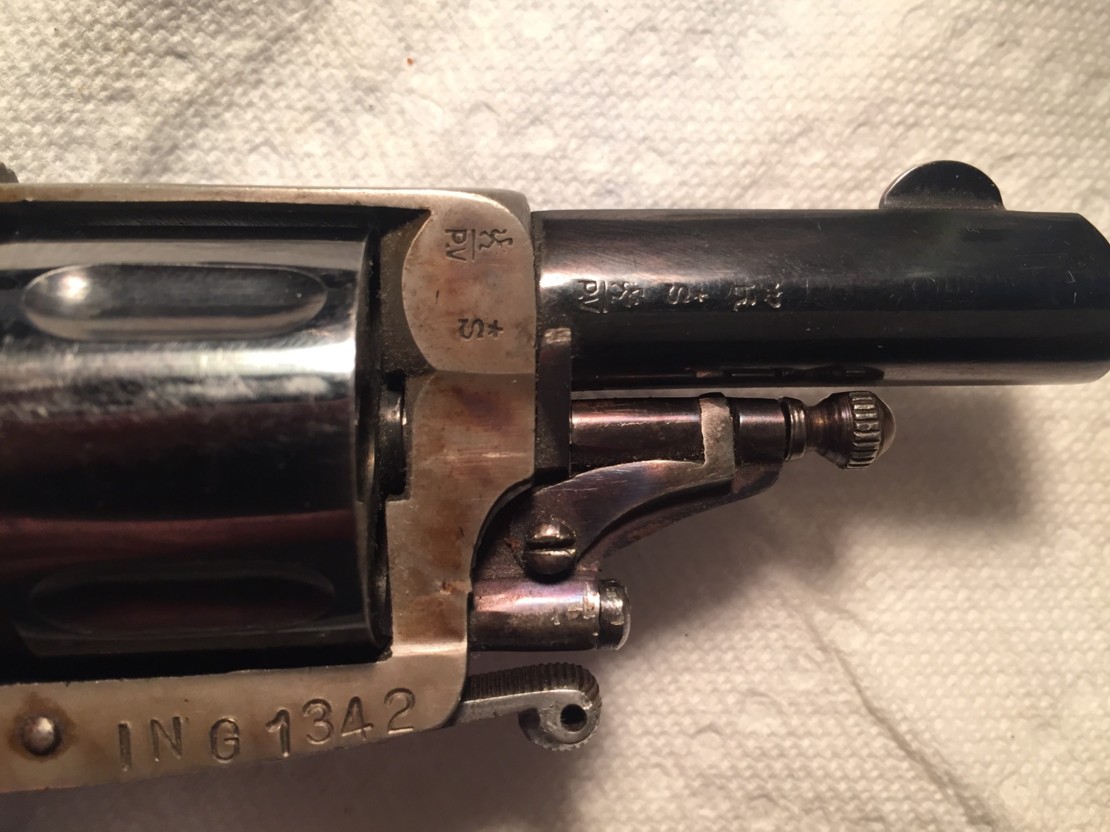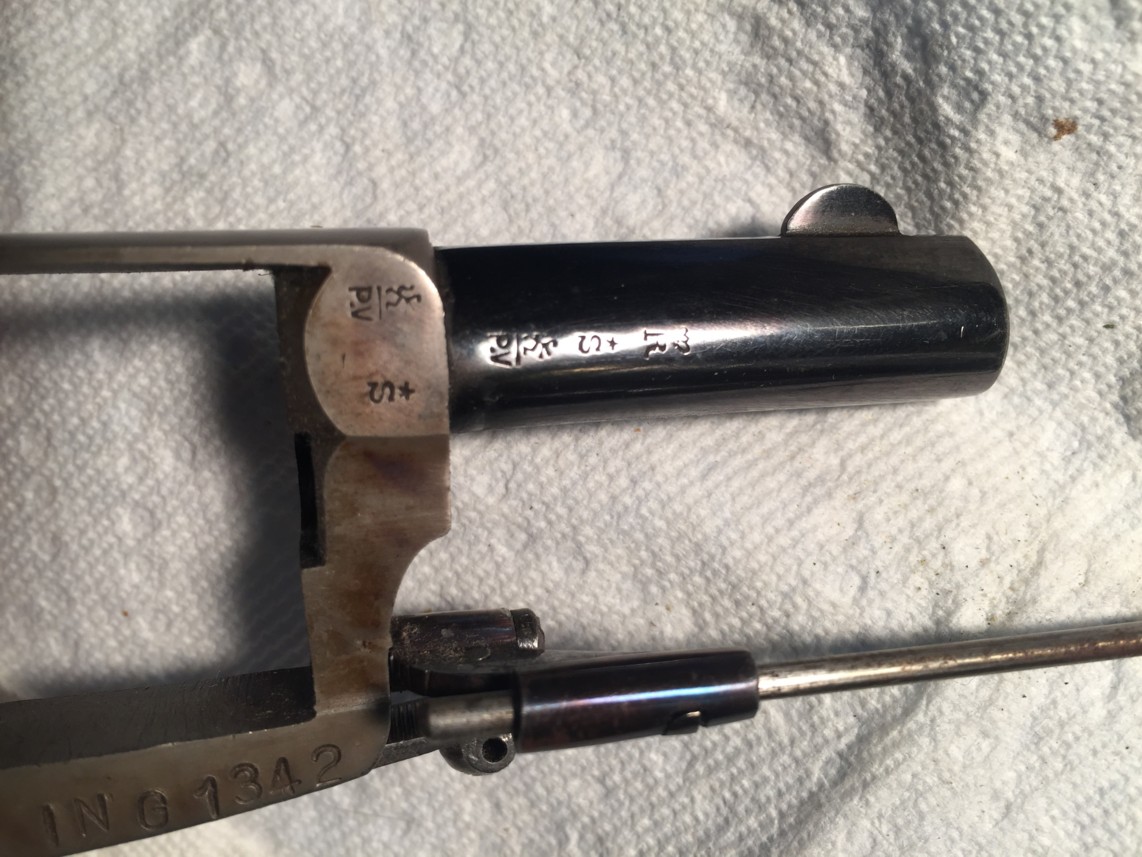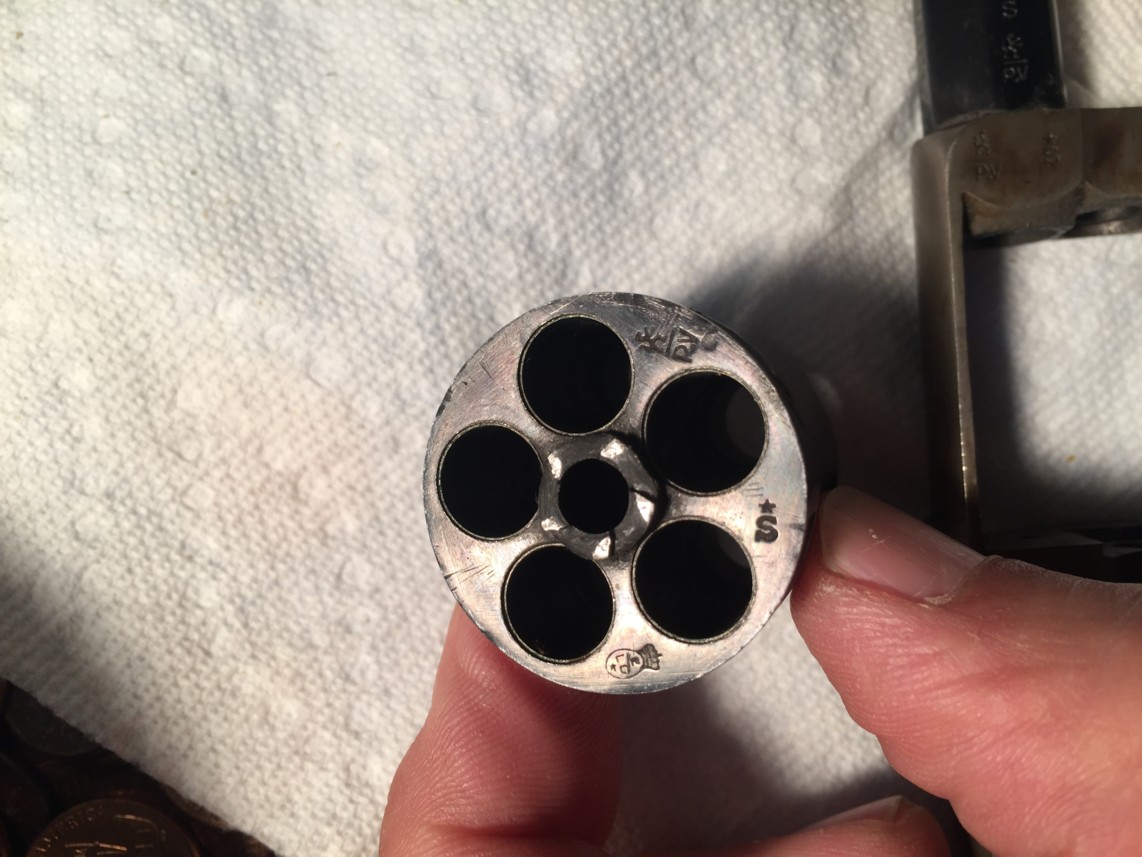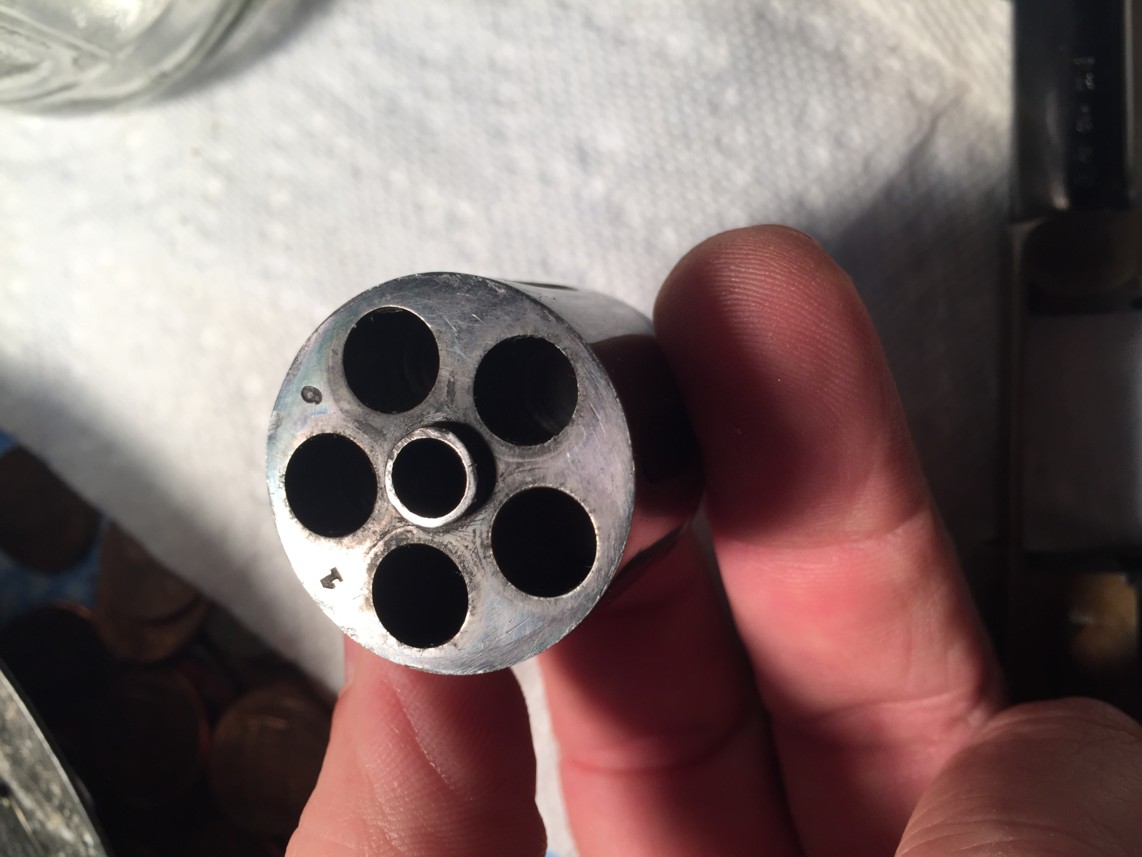 Edgard GRIMARD
This traditional small shotgun, also called "of poacher", is a rifle of the type LECLERC to serpentine key of gauge 9 mm Flobert.
It carries the punches of the proof house of Liège following:
Spangled ELG in a crowned oval: acceptance - post 1893.
P (with back) spangled: countermark of the controller post 1877.
Peron: inspection post 1853.
FL 9: gauge 9 mm FLOBERT.
It carries also the mark of the manufacturer (triangle on point and rounded above with letters EGL) of Edgard GRIMARD already evoked on the site.
The mark D crowned should be in my opinion that of the manufacturer of guns O. DELCOUR of Nessonvaux also evoked on the site.
GG
Photos Littlegun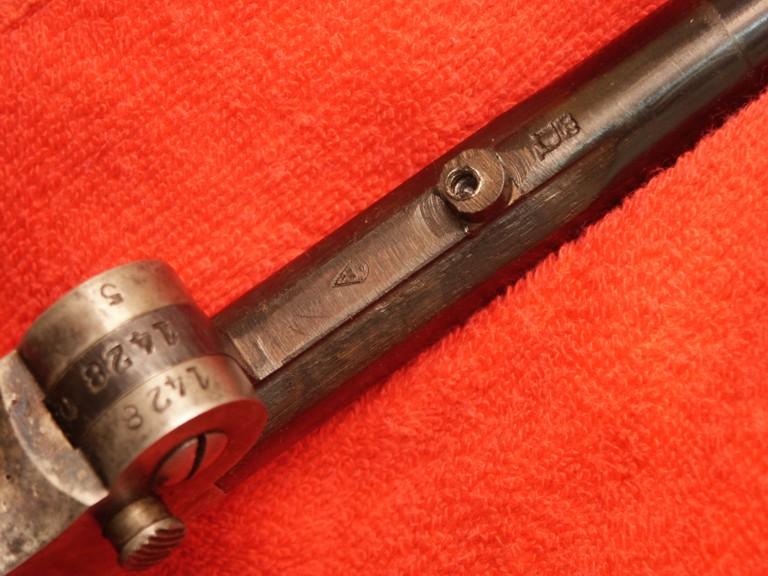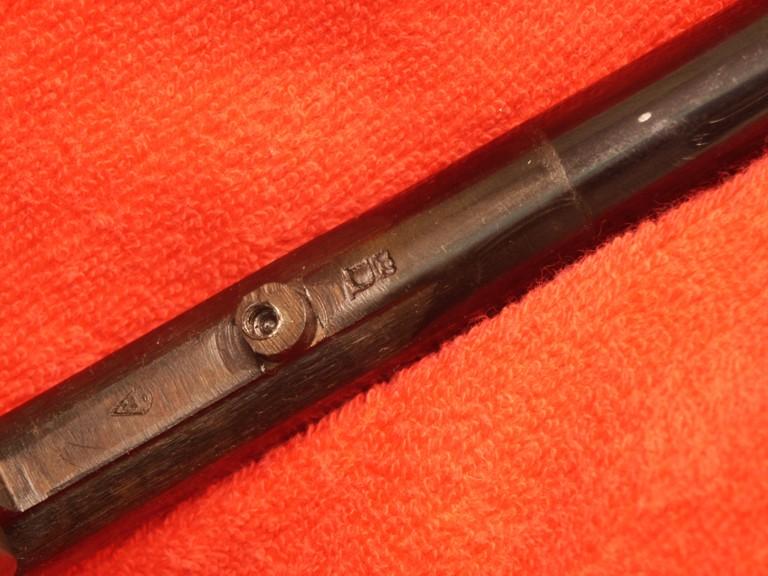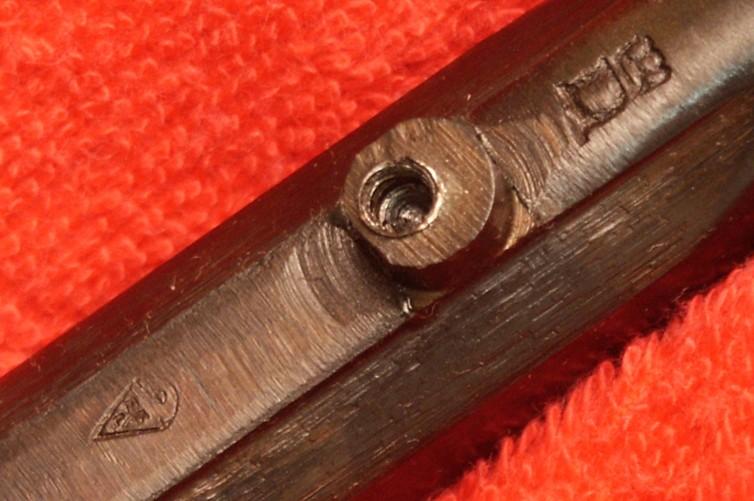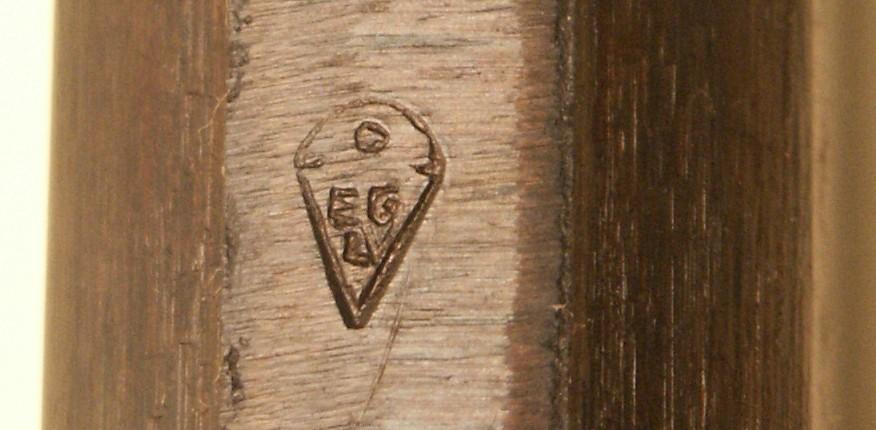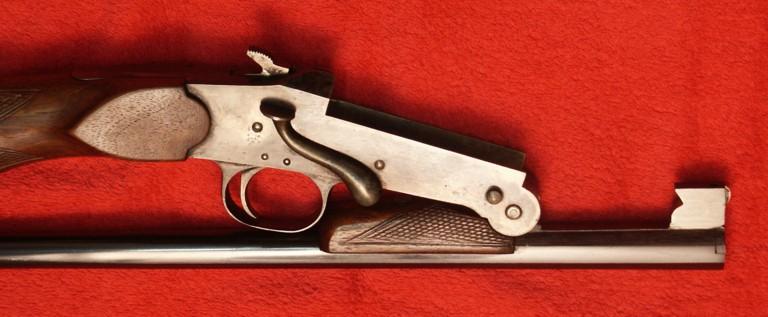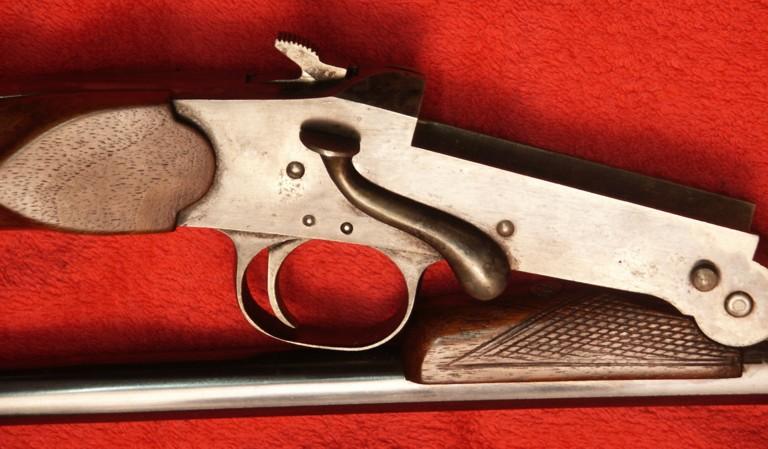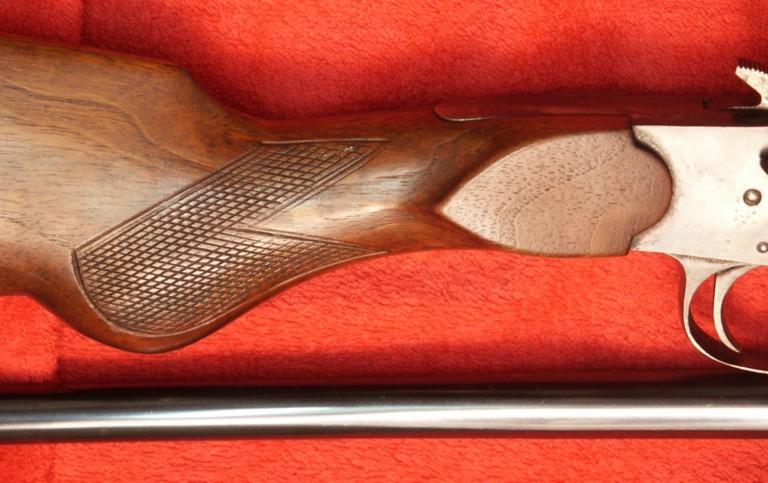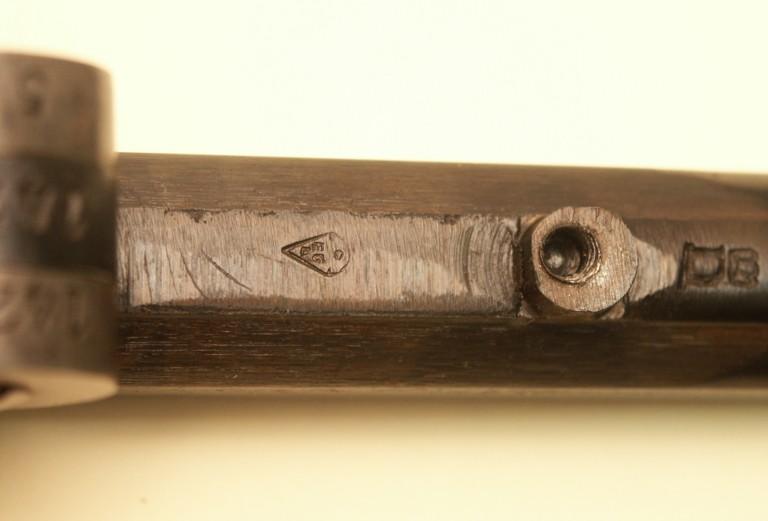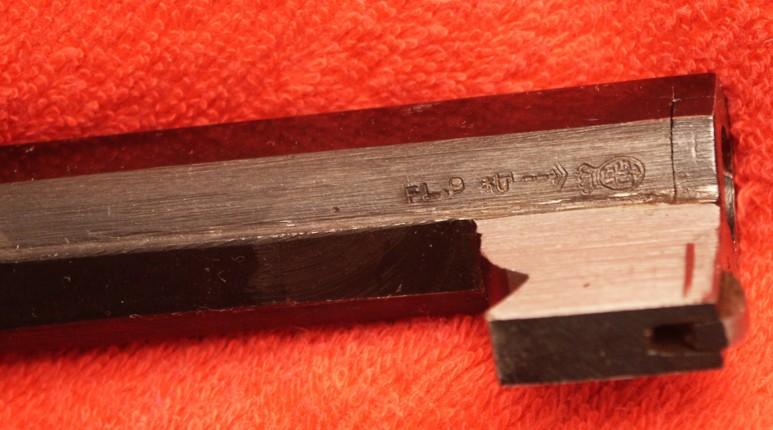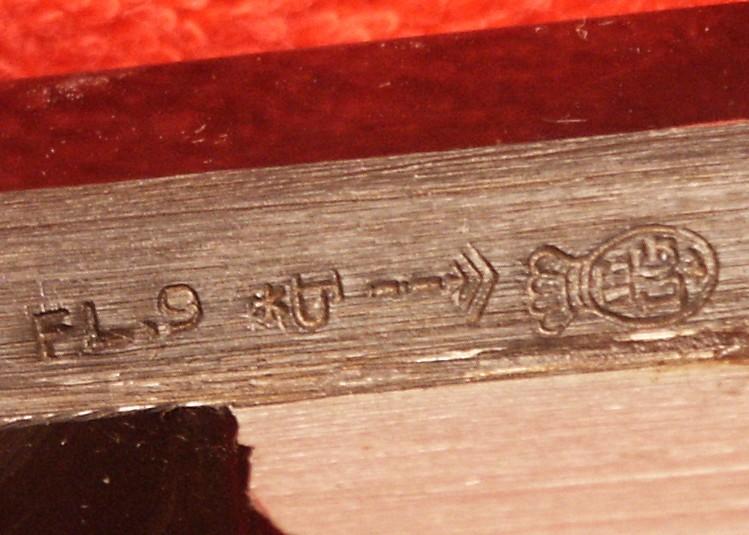 Riffles Grimard
Usual model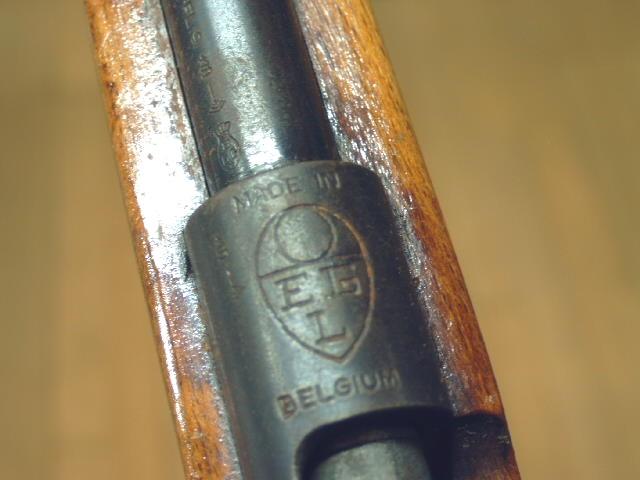 Luxury model

Grimard Edgar.
The weapon: it acts of a revolver of pocket of the bulldog type with folding trigger without trigger guard. The calibre is .320 to 5 shots.
The manufacturer:
Mark EGL in a rhombus on point is the mark of Edgar GRIMARD, manufacturer of weapons in Liege street Chéri, 31 in Liege. Registered with the proof house of Liège of 1908 until today, the company still exists at YEARS. In 1930, the company takes again the workshops and the material of NAGANT and settles in a new factory quay of King Albert in Liege-Bressoux.
GG
Many thanks to Jerry for the pictures.