Some of the most beautiful work of this craftsman, and many others, are in this book "Liège Gunmakers through their Work. 1800 - 1950".
For more detail see: LIEGE GUNMAKERS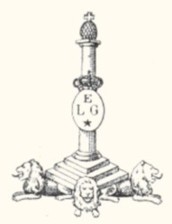 David HERMAN
Wandre, 1856-1857.
MD
Continental version of a "Robert Adams", percussion revolver, manufactured by D.Herman (Liège). The pistol use the mechanism Adams, not his carcass in one piece patented. (Andrews collection)
By Taylerson
David HERMAN
Pistol "à tabatière" calibre 4mm.