Some of the most beautiful work of this craftsman, and many others, are in this book "Liège Gunmakers through their Work. 1800 - 1950".
For more detail see: LIEGE GUNMAKERS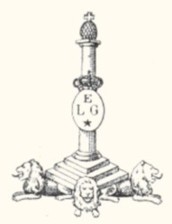 Jongen Brothers
Pistol "with gravity"
The patent of this weapon belongs to Victor Collette, for the details to see its page: http://www.littlegun.be/arme%20belge/artisans%20identifies%20c/a%20colette%20gb.htm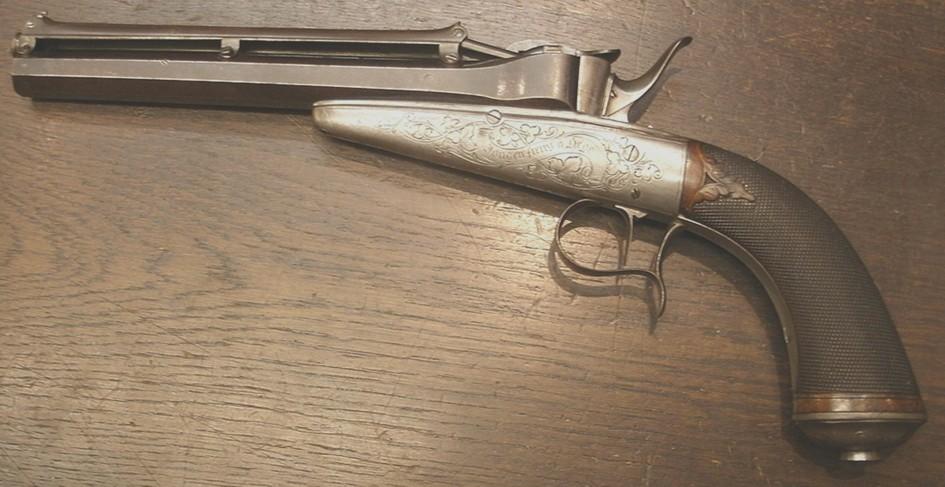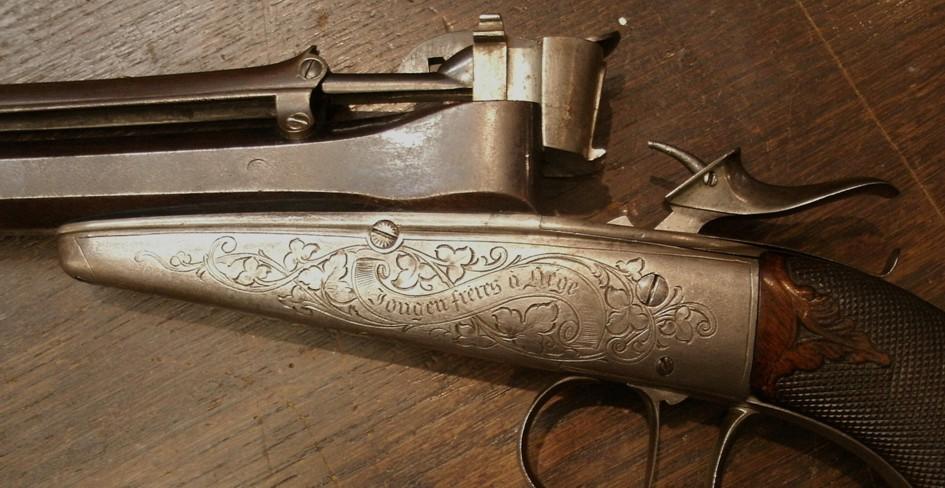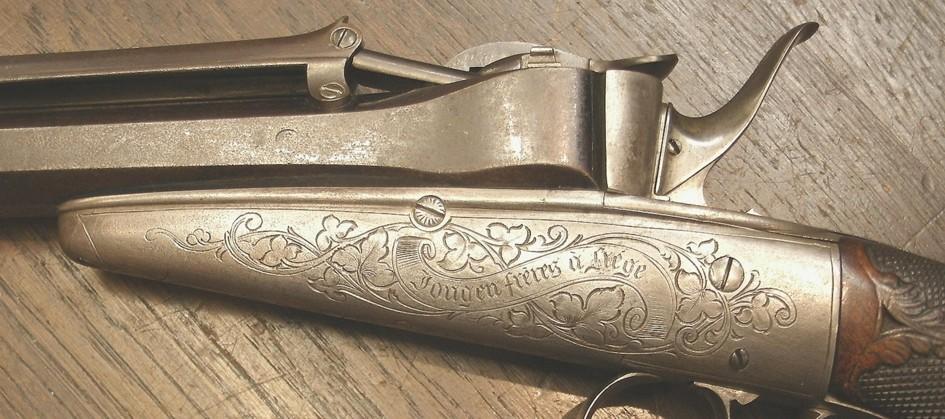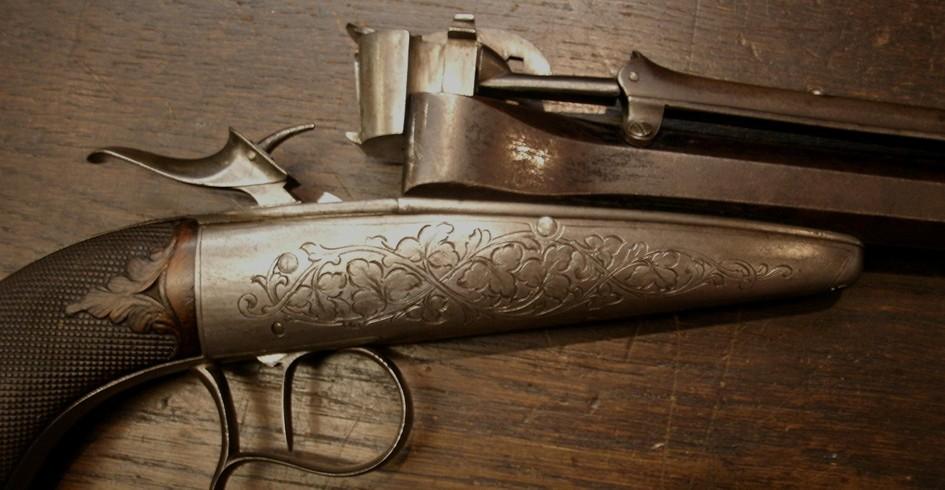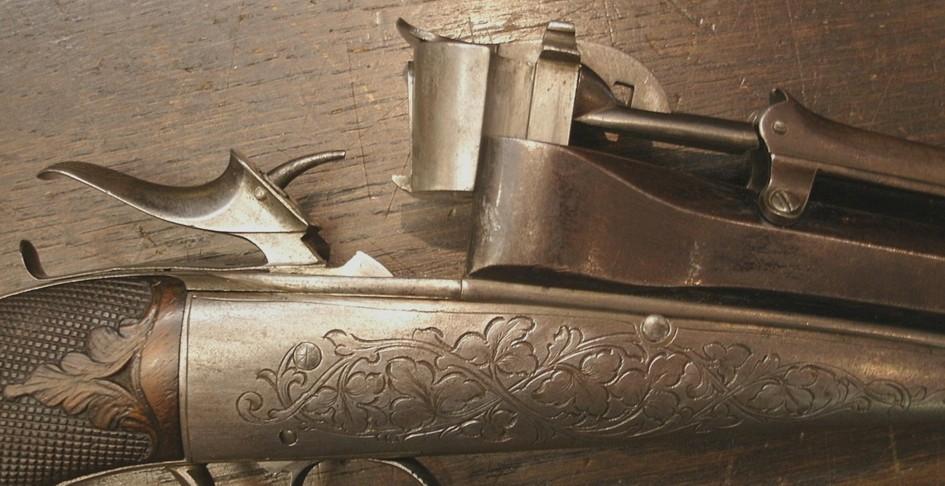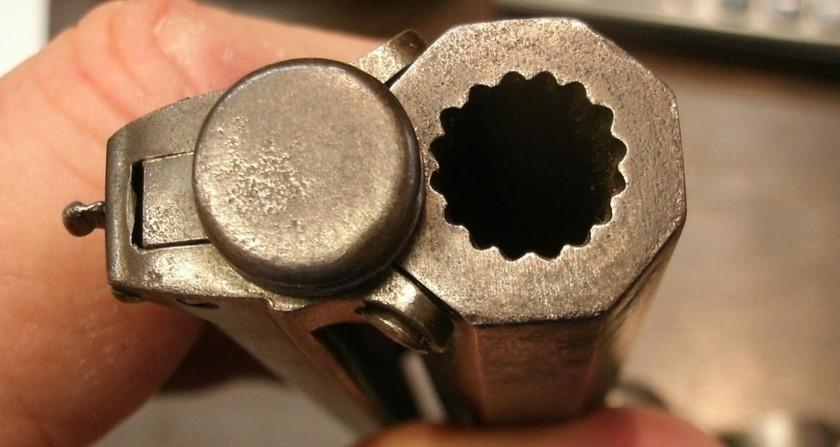 Jongen J.
JONGEN Frères (bench of test of Liege 1856-1873) taken again in 1874 by JAMAR-SMITS & JONLET themselves taken again in 1906 by LAJOT & JONLET.
British patent 2383/1864, for improvements in the construction of revolvers with percussion. The production was simplified by reaming the rooms directly through by a passage of tool, and by closing the back with a part blocked by screw.
A "pin" was run up against by the striker, instead of the direct contact between the aforementioned and the cartridge.
The applicant was probably a member of the company of manufacture of gun of Liege "Jongen Frères".
JONGEN Frères
Jongen Frères revolver, It has a tip-up barrel and a safety on the left side that slides into the cylinder. The barrel has 7 groove rifling right hand twists, caliber 7 mm. Barrel length 106 mm. Total length 200 mm.
H.J.M.
The weapon
It is a revolver Tip-up. The separation of the block barrel which rocks to the top and of the block cylinder is actuated by handling of the pedal placed at before frame.
The folding trigger is without trigger guard.
Punches
They are the punches of the bench of tests of Liege, that is to say:
Spangled ELG in an oval: acceptance 1846 to 1893
G crowned: countermark of the controller - 1853 to 1877.
The manufacturer
It acts of JONGEN brothers (Proof house of Liège 1856/1873) they deposit between 1863 and 1864, four Belgian patents for a revolver with double movement and improvements with this type of weapon.
In 1874, the activity is taken again by JAMAR-SMITS J.M.
GG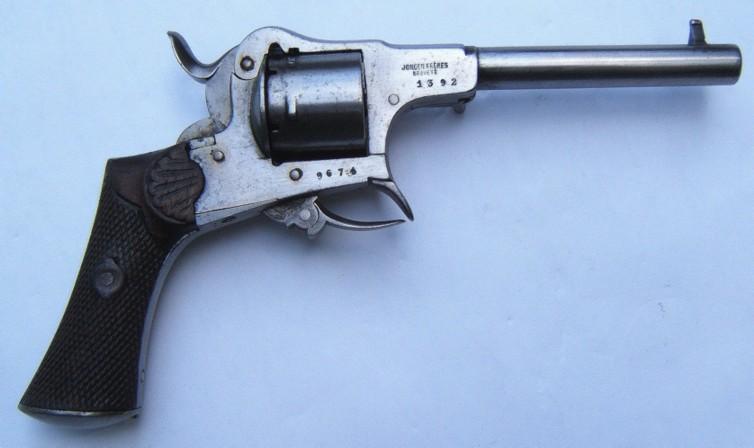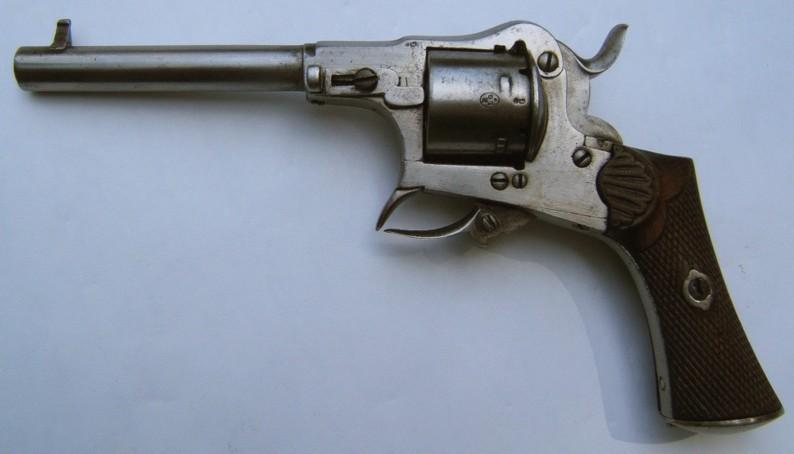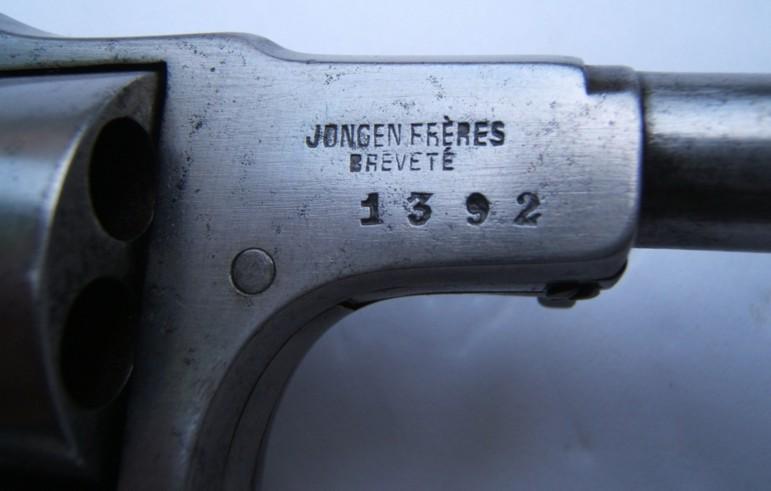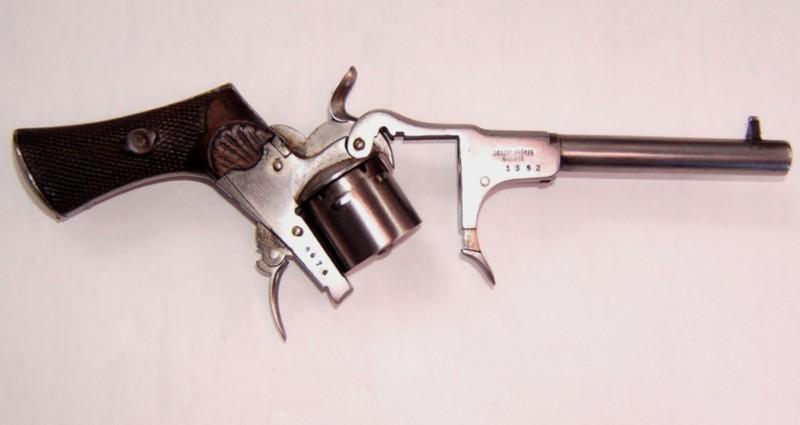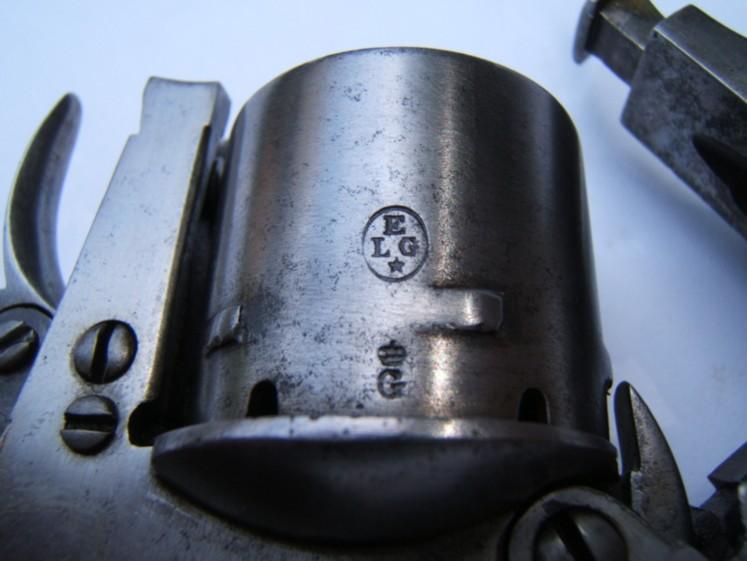 JONGEN Frères under all reserves
Beautiful part of arms manufacture, it acts of a shotgun juxtaposed, with back locks with pinfire Lefaucheux, hammers "dolphins" doubles key Lefaucheux opening.
English stick with cheek. Trigger guard with volutes. Guns damas. Engraving in hollow bottom.
The punches are those of the proof house of Liège is :
- Spangled ELG in a crowned oval, acceptance of 1846 to 1893
- Peron, inspection since 1853
- EL, provisional test since 1852
- V crowned, countermark of the controller of 1853 to 1877.
No FJ known during time 1853/1877, perhaps JONGEN Brothers (1856/1873).
GG