Some of the most beautiful work of this craftsman, and many others, are in this book "Liège Gunmakers through their Work. 1800 - 1950".
For more detail see: LIEGE GUNMAKERS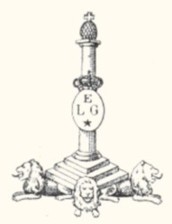 Lacroix
The revolver system LACROIX is a weapon with tilting cylinder. The weapon presented is with six blows, in 450 gauge, with central percussion, double movement (simple and double action), the gun has smooth.
The system.
The characteristic of the system is that the axes of the cylinder finishes with the back part by a lever being used for operate the extractor and to block the cylinder positioned back. By operating the lever, one moves the cylinder which rocks towards the line, giving access for recharging/unloading.
Manufacture.
The weapon in "white", is not finished because it misses the plates, it acts obviously of a prototype. According to the files of the Museum, it would have been manufactured in 1872.
Markings.
The weapon was never tested and it appears there NO marking (figures, number, punches).
Patent(s).
A patent was deposited subsequently to manufacture, April 19 1873 pennies the n° 32.414, at the Clerk's office of the provincial Government of Liege for "a system of revolver with application of a car cartridge to central percussion". A second complementary patent concerning of the "modifications made to the system of revolver patented in its favour on April 19, 1873" was on deposited July 12 1873 pennies the n° 32.925. (Visually, it adds a second lever to the part before axis of the cylinder) but it is not application on the weapon presented.
The inventor (manufacturer?).
Did Jacques LACROIX, main arms manufacturer, having lived in Liege and Dalhem (1877) It deposit three patents between 1873 and 1877 (whose 2 have a relationship with the weapon which occupies us)
Diffusion?
Not having never met this type of system, I am unaware of if this prototype and these patents were concretized. A visitor of this site will be able a day to perhaps bring a positive response to this interrogation.
Collection of the Museum of Weapons of Liege (which I thank).
HPH
Extract of the patent "Lacroix"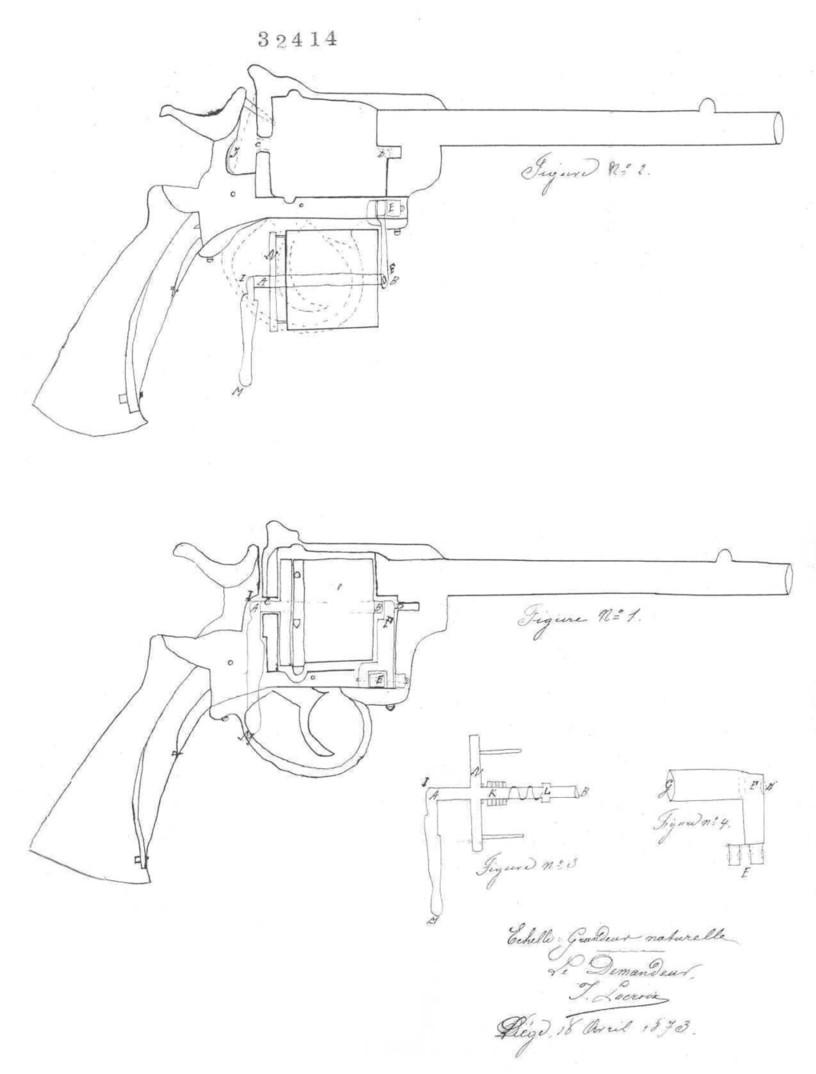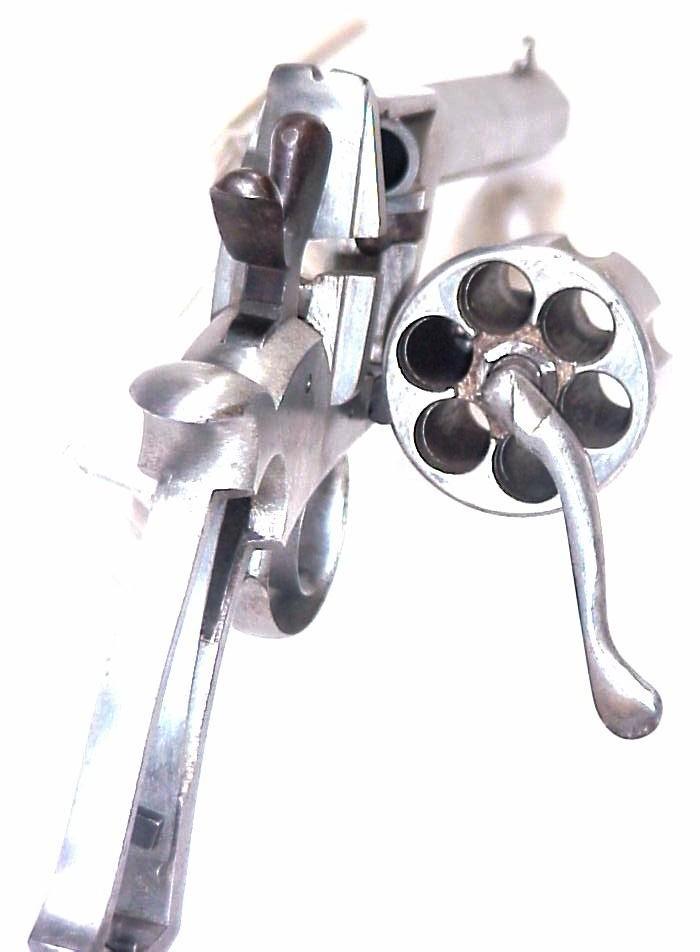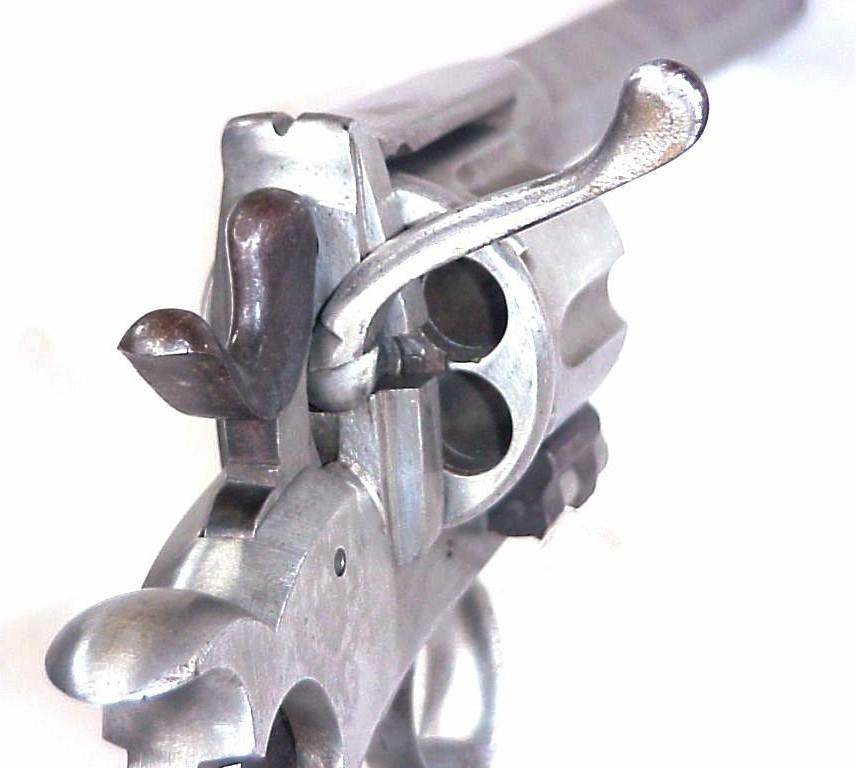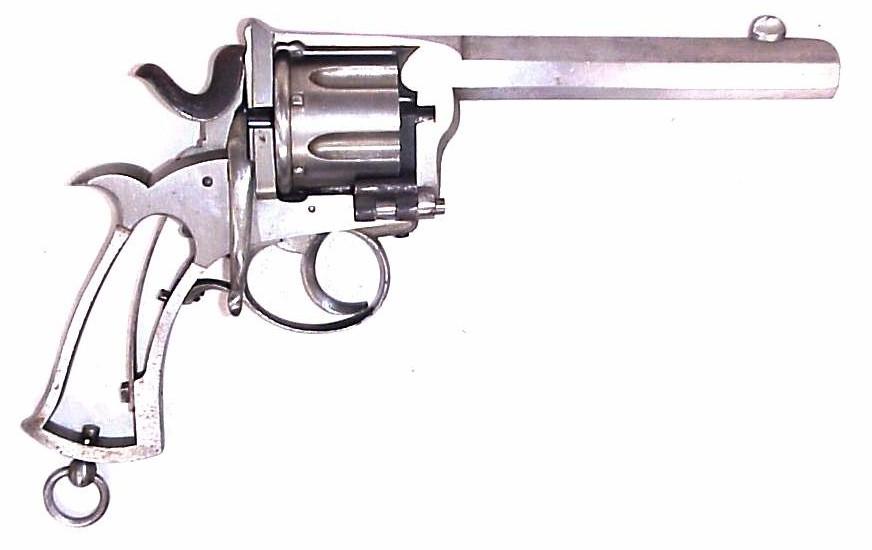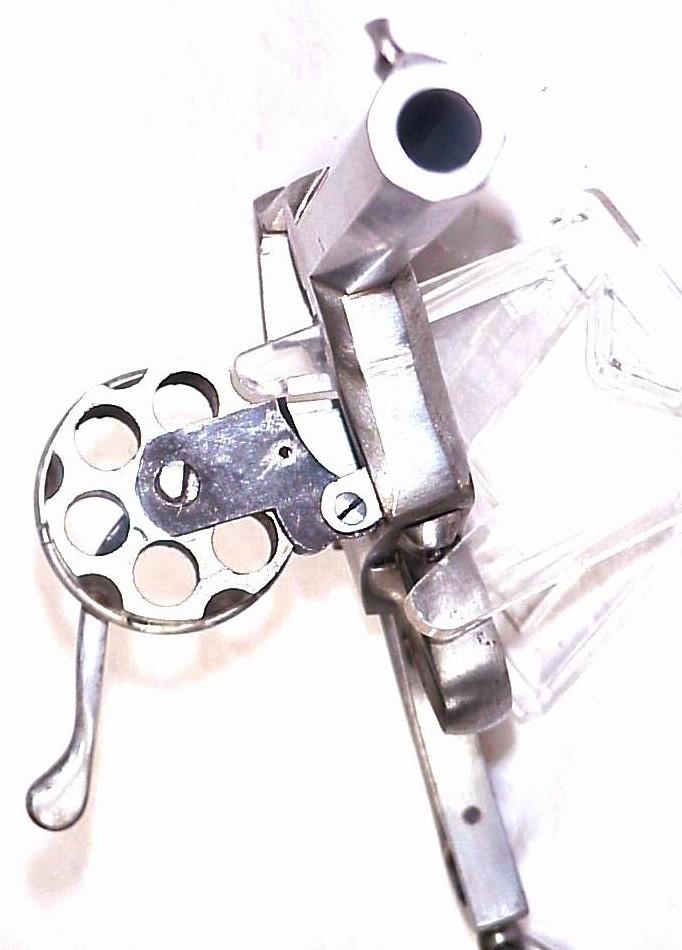 Lacroix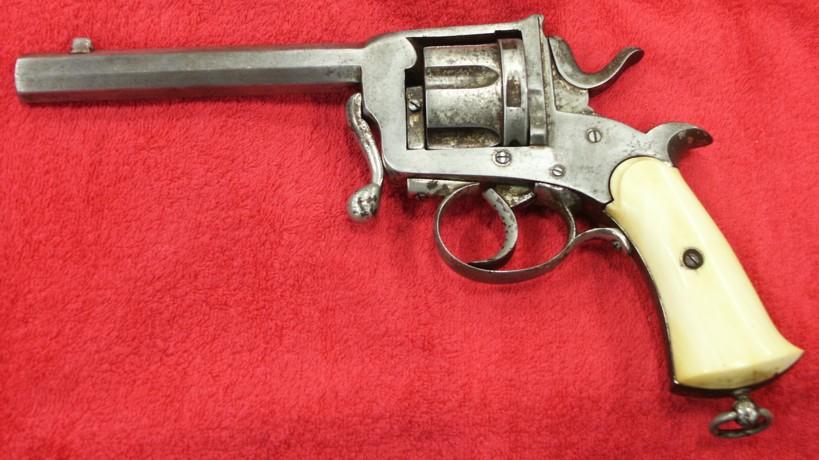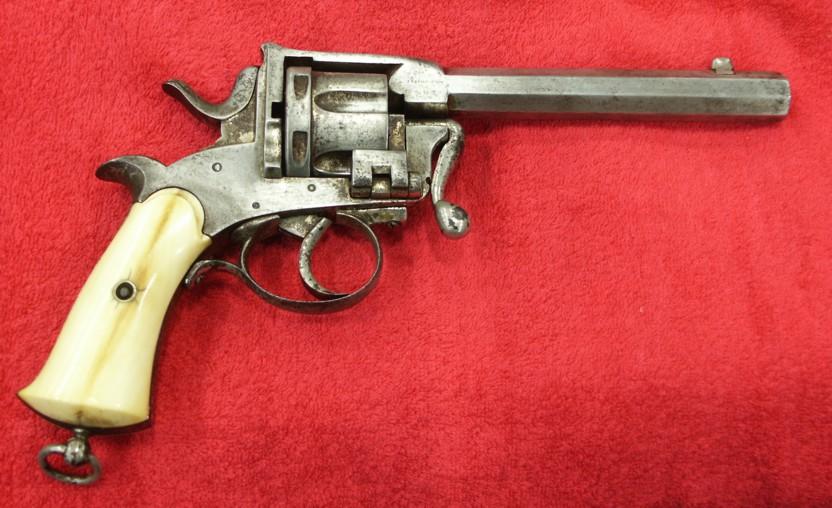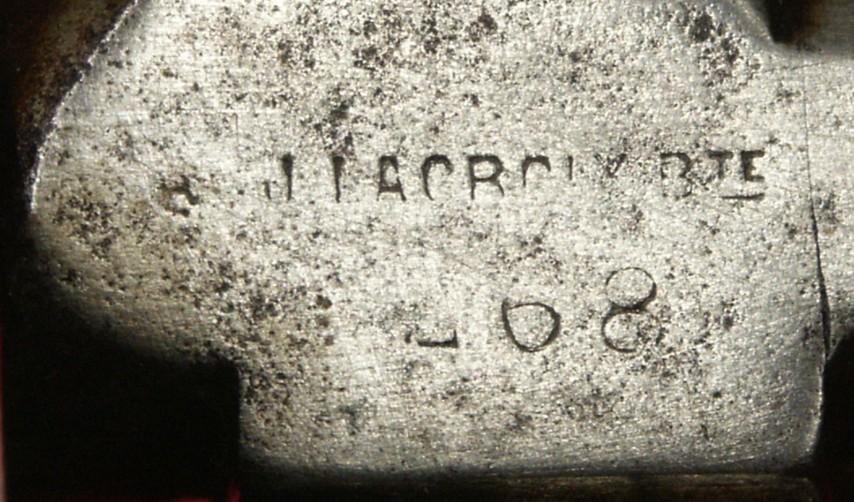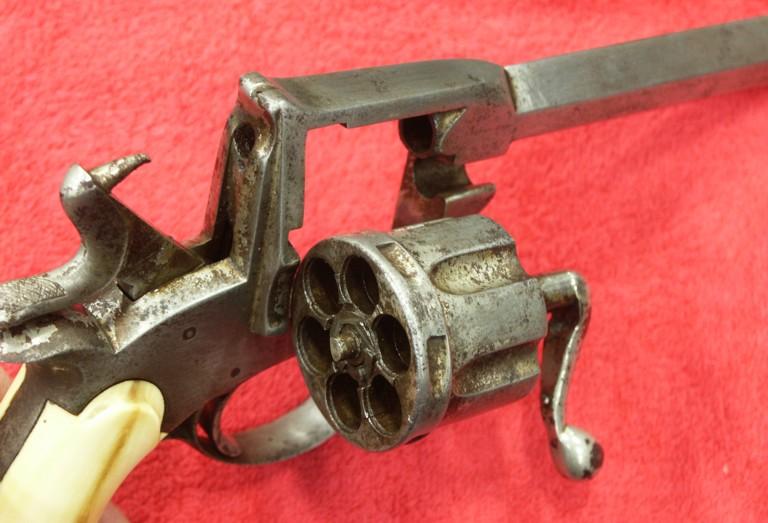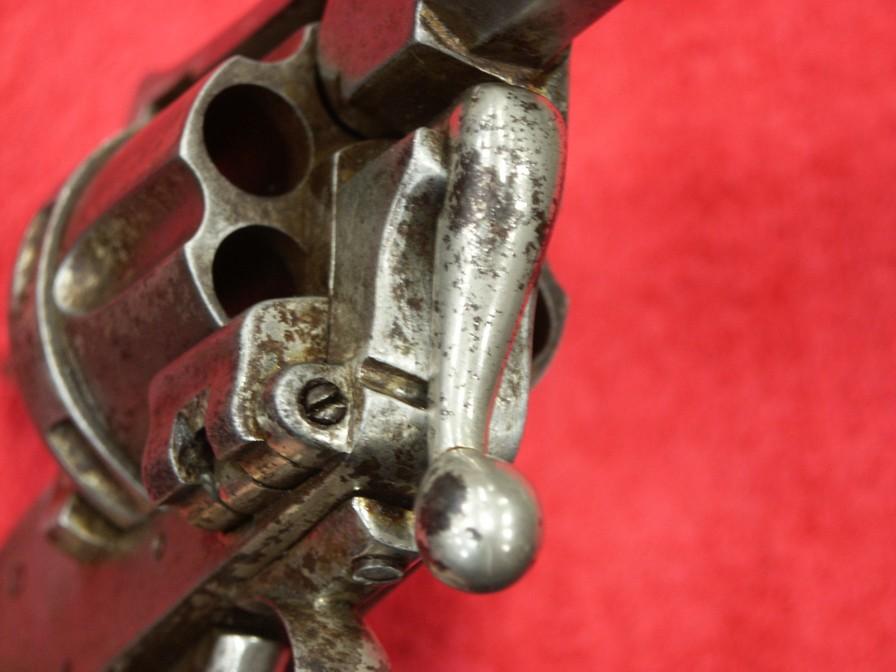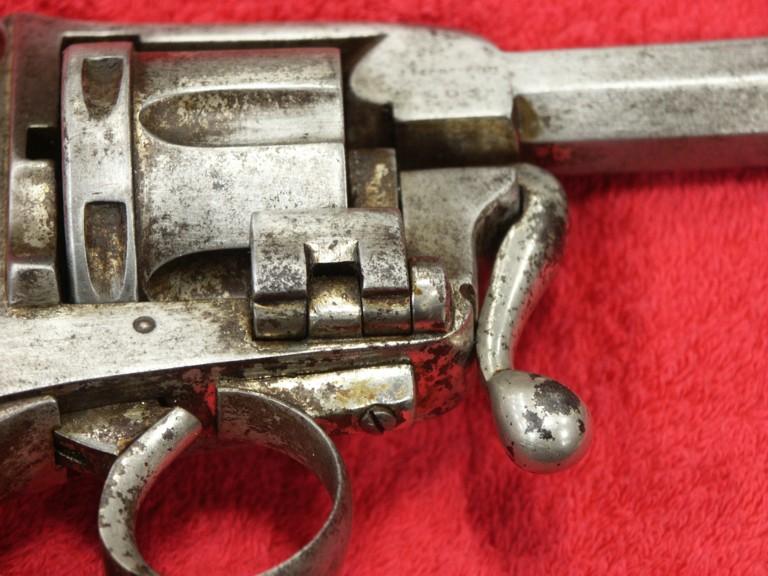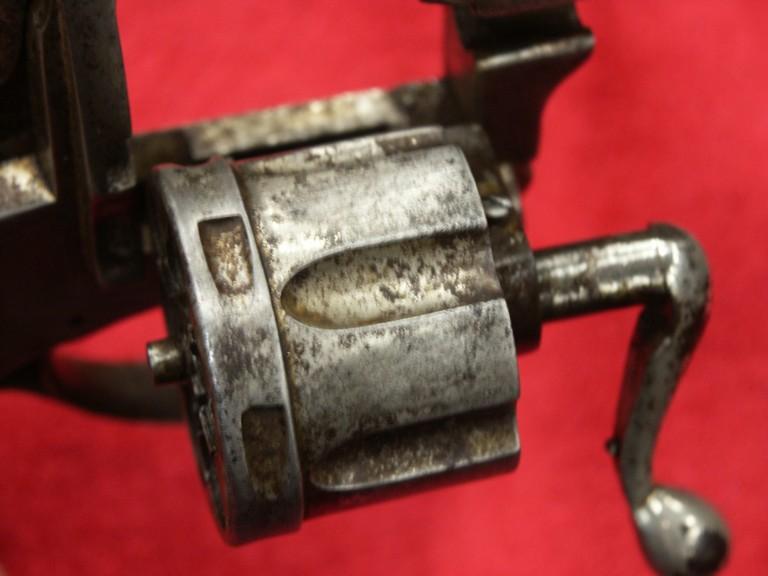 Lacroix
Luxurious pistol with percussion LACROIX combined with a knife and a fork, barrel with sides engraved of floral reasons on the side higher and signed LACROIX, fork and knife attaches of each side of the pistol with ivory plates, retractable trigger, grips out of ivory.
Overall length closed: 155mm.