Some of the most beautiful work of this craftsman, and many others, are in this book "Liège Gunmakers through their Work. 1800 - 1950".
For more detail see: LIEGE GUNMAKERS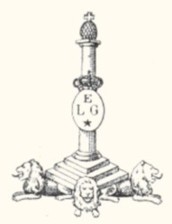 J. Lambert dit Biron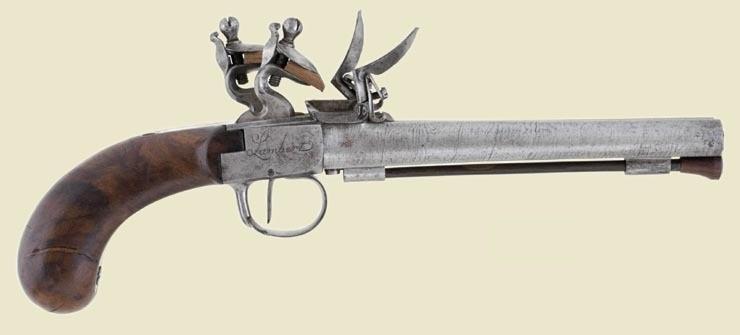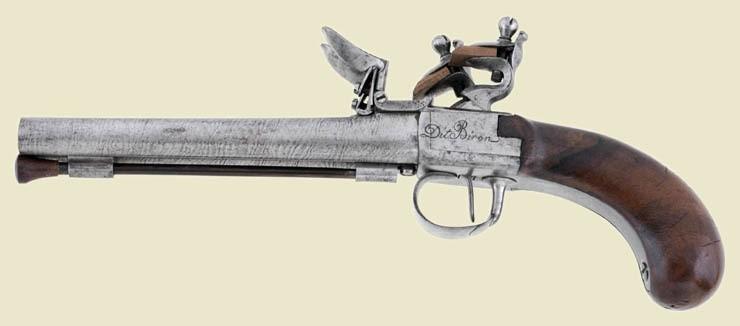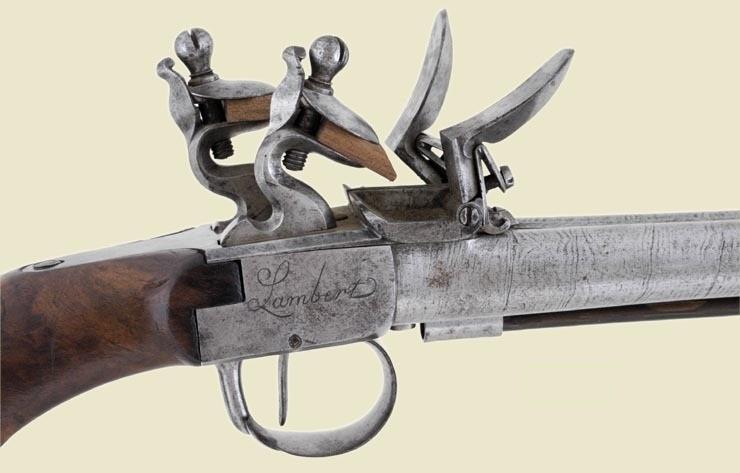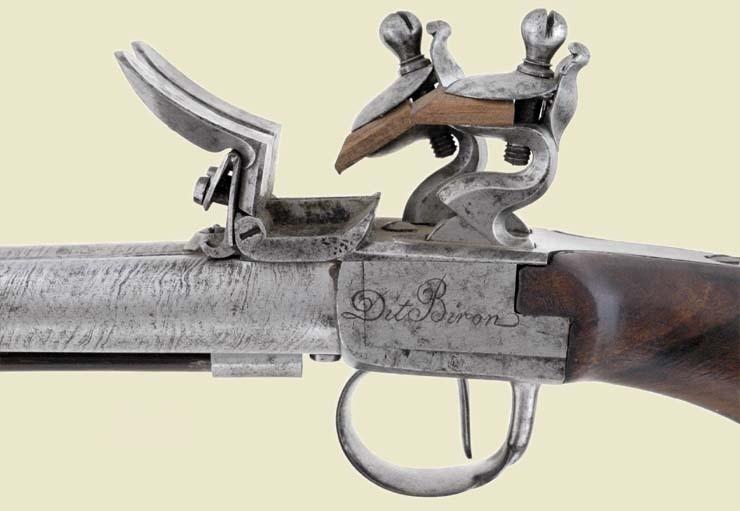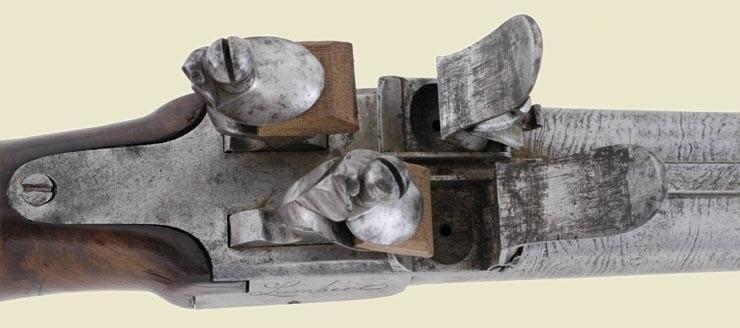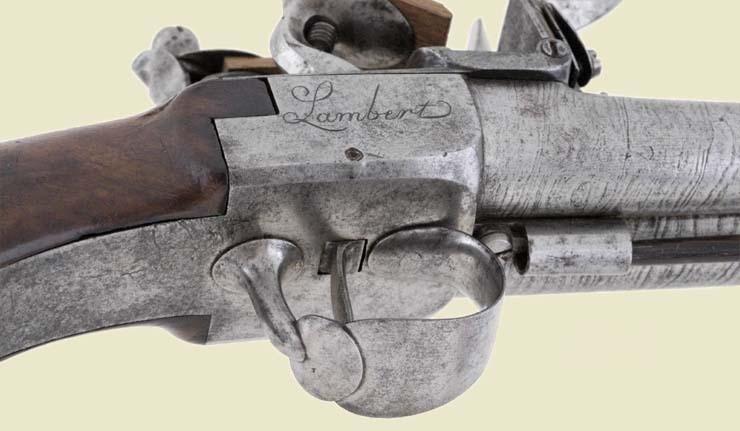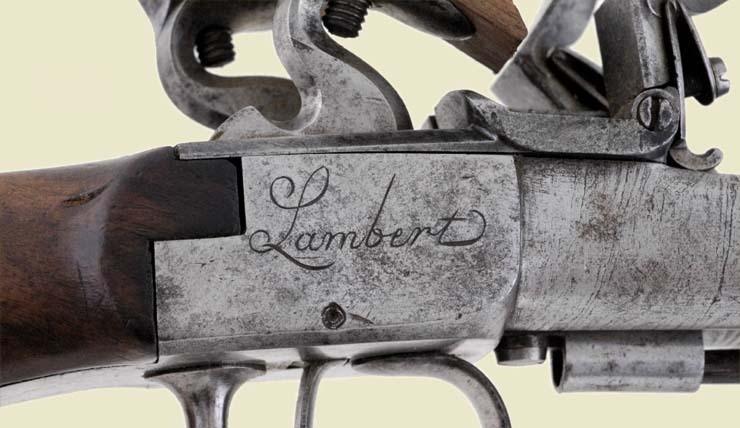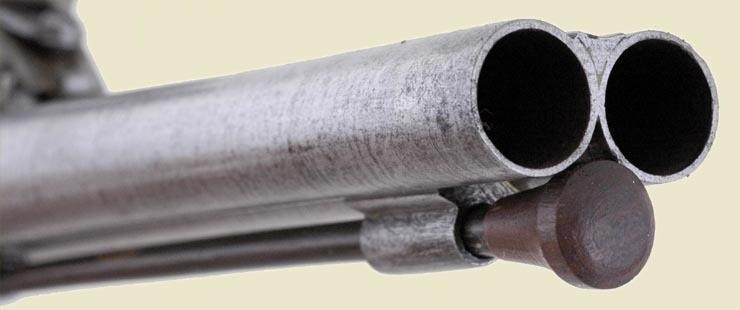 J. Lambert dit Biron
This splendid box in wood clearly, tightened green baize, contains two pistols with flint with stick worsen finished by an engraved hexagonal metal cap of a grotesque mask, like the trigger guard.
The stick of drowning is almost with right angle and continues to the mouth.
The box contains all the necessary for the shooting and the maintenance of the weapons, namely a powder horn in horn, a ladle, a mould with balls, a screwdriver, a mallet and a rod.
We also notice a removable stick of shoulder which can be fixed on one of the guns using a system at key.
The lock is marked J. LAMBERT dit BIRON in Liege which was active 1810 to 1836 (PASLEAU).
GG
Many thanks to the Museum of Liège and especially to the gunsmiths of the museum.
Photos Littlegun