Some of the most beautiful work of this craftsman, and many others, are in this book "Liège Gunmakers through their Work. 1800 - 1950".
For more detail see: LIEGE GUNMAKERS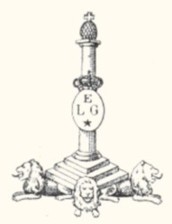 Larose Jean-François
Jean-François LAROSE, arms manufacturer, metal worker, manufacturer of stove with coal domiciled in Liege, street Severin Saint, n° 26, since 1859.
It deposits three patents in Belgium concerning a system of firearm taking care by the breech and a system of pistol-revolver with central percussion.
The weapon presented is the subject of the patent deposited on June 7 1870 under N° 27706.
GG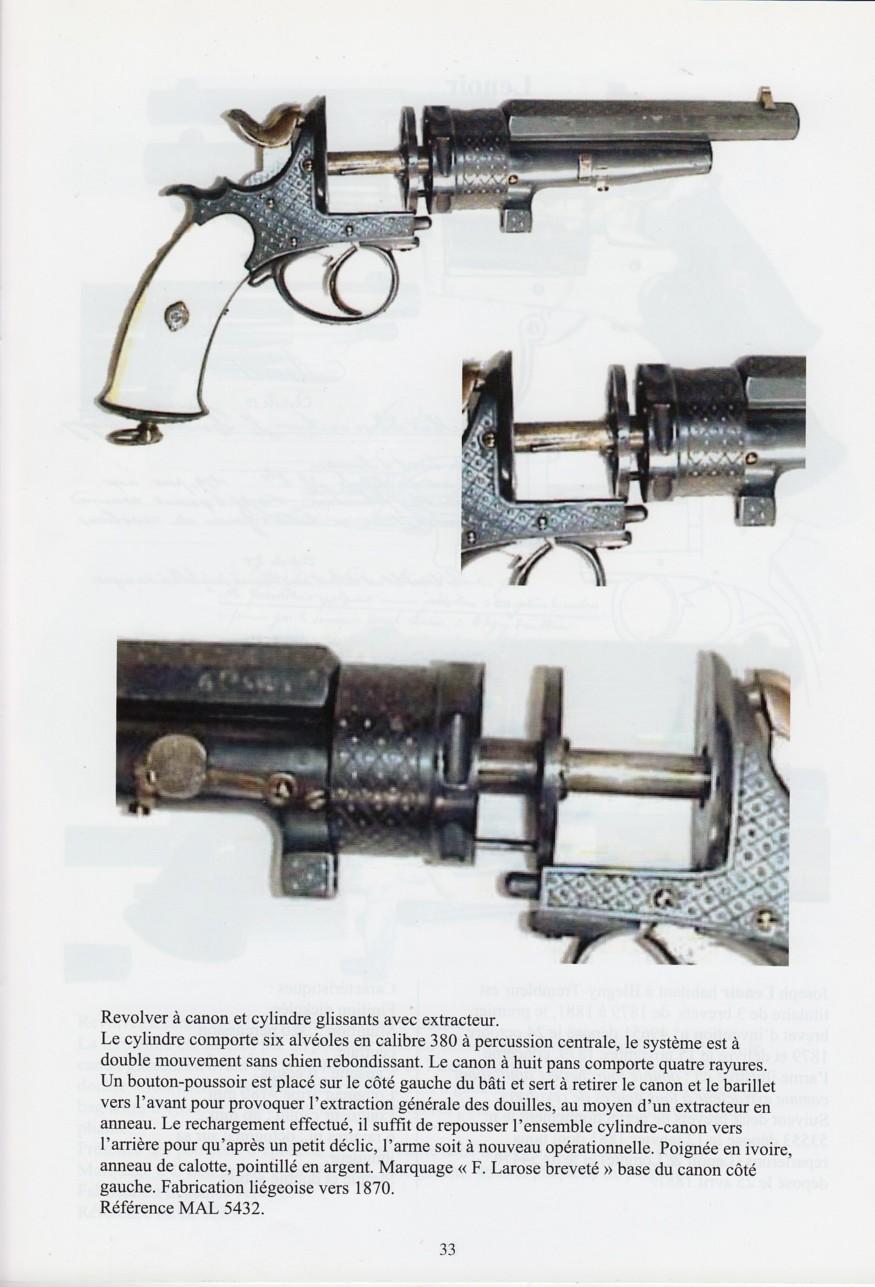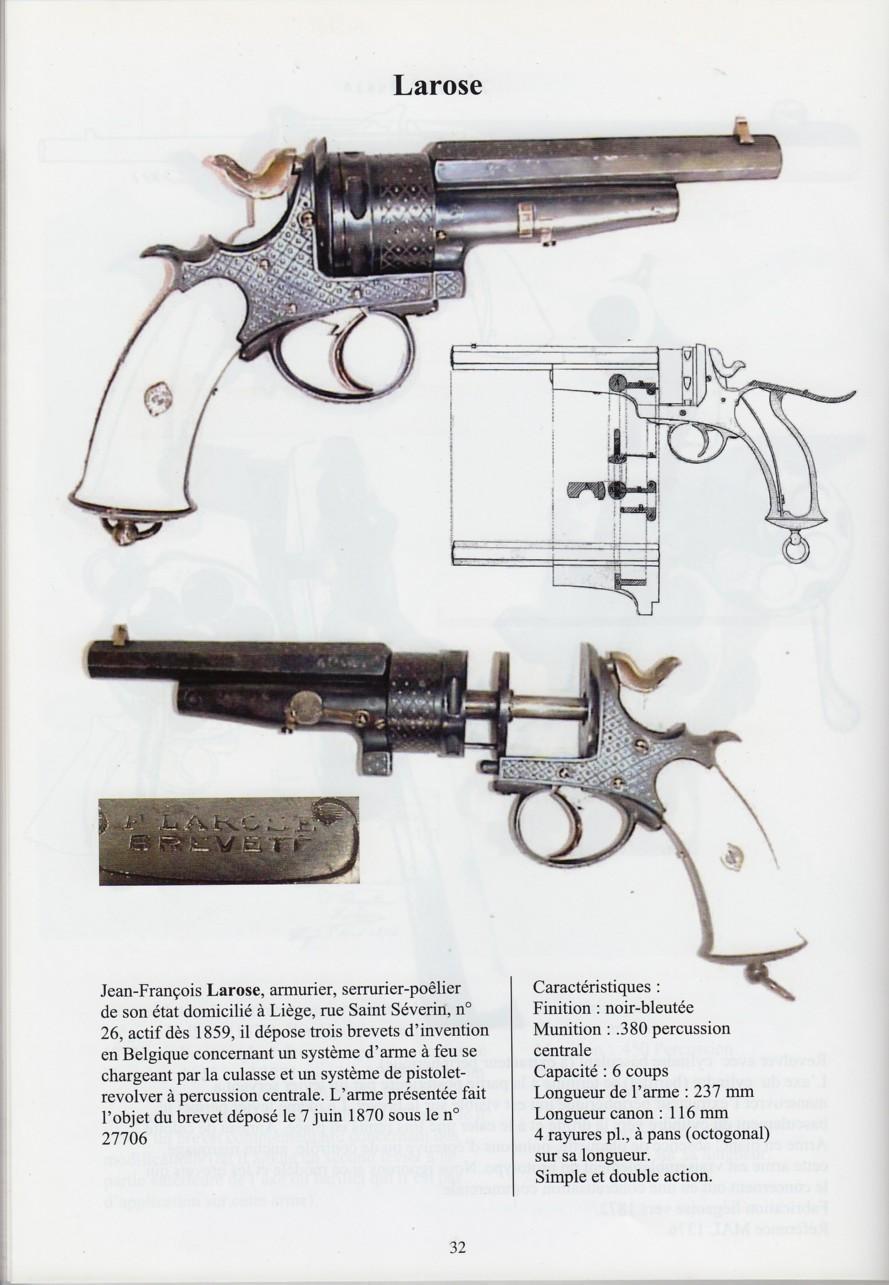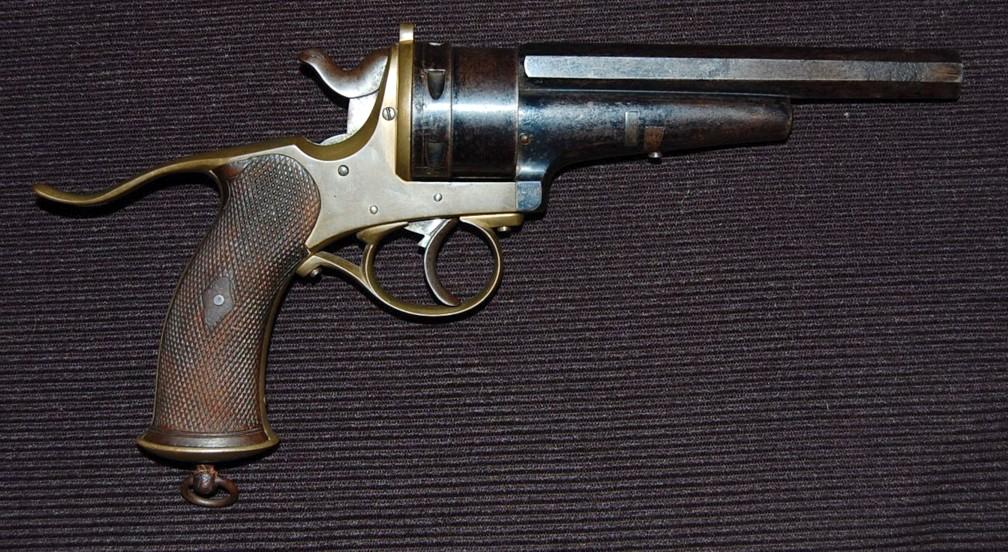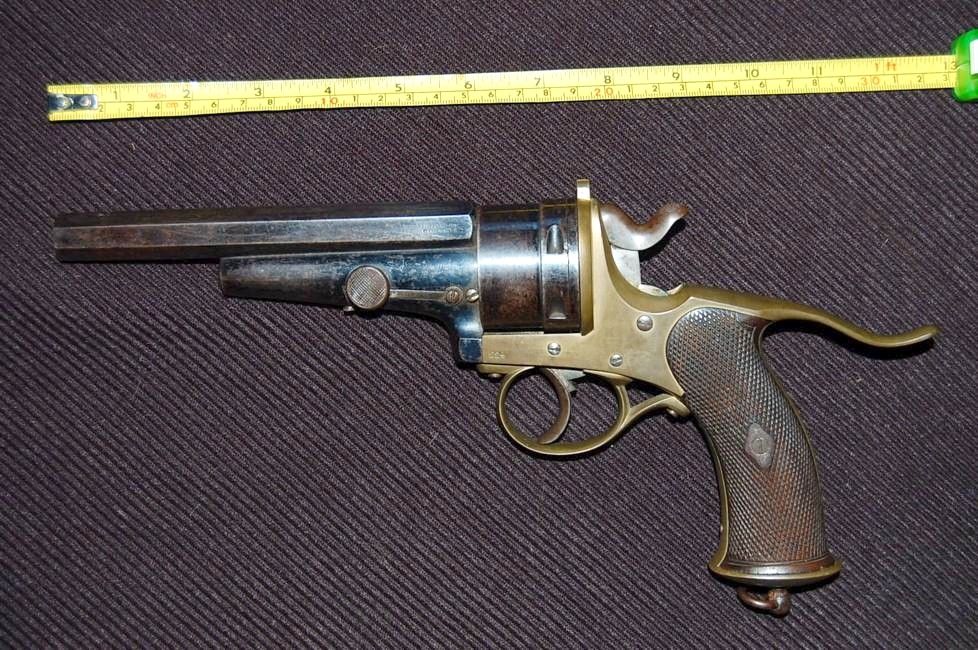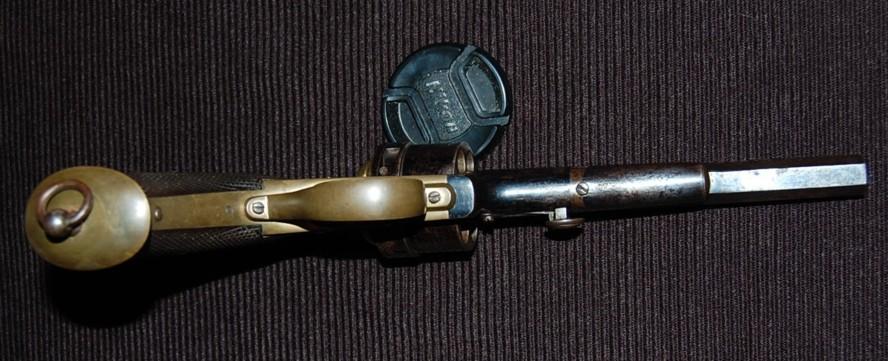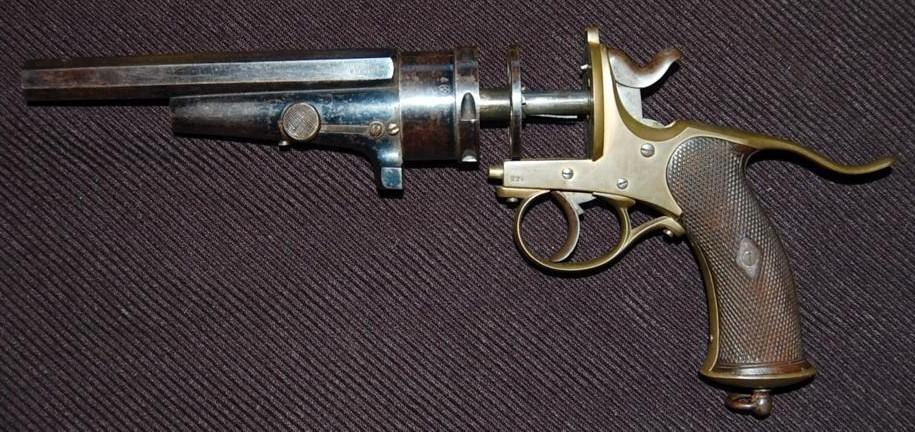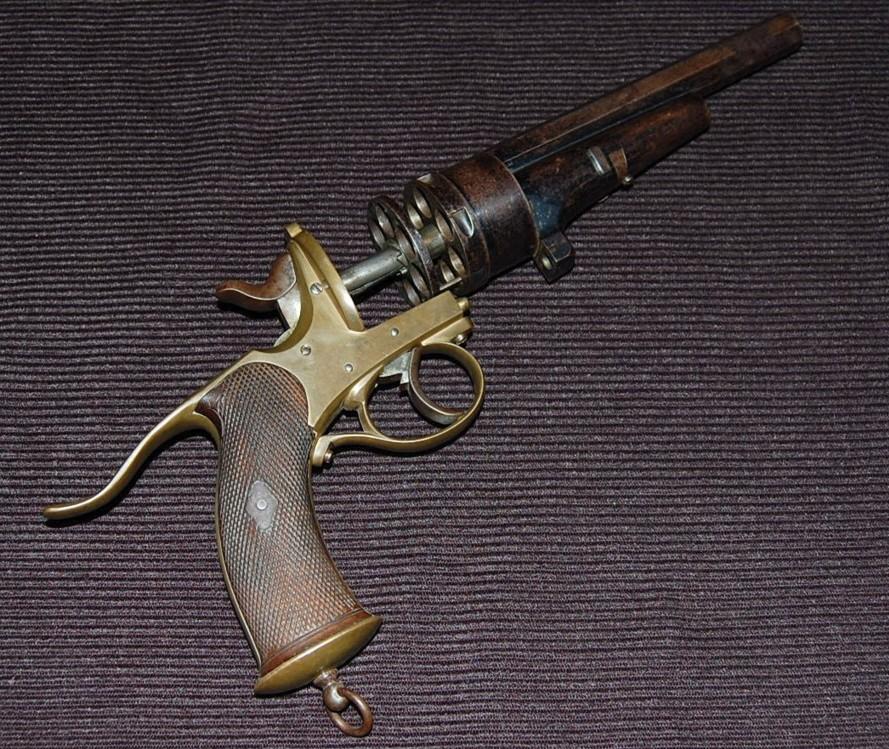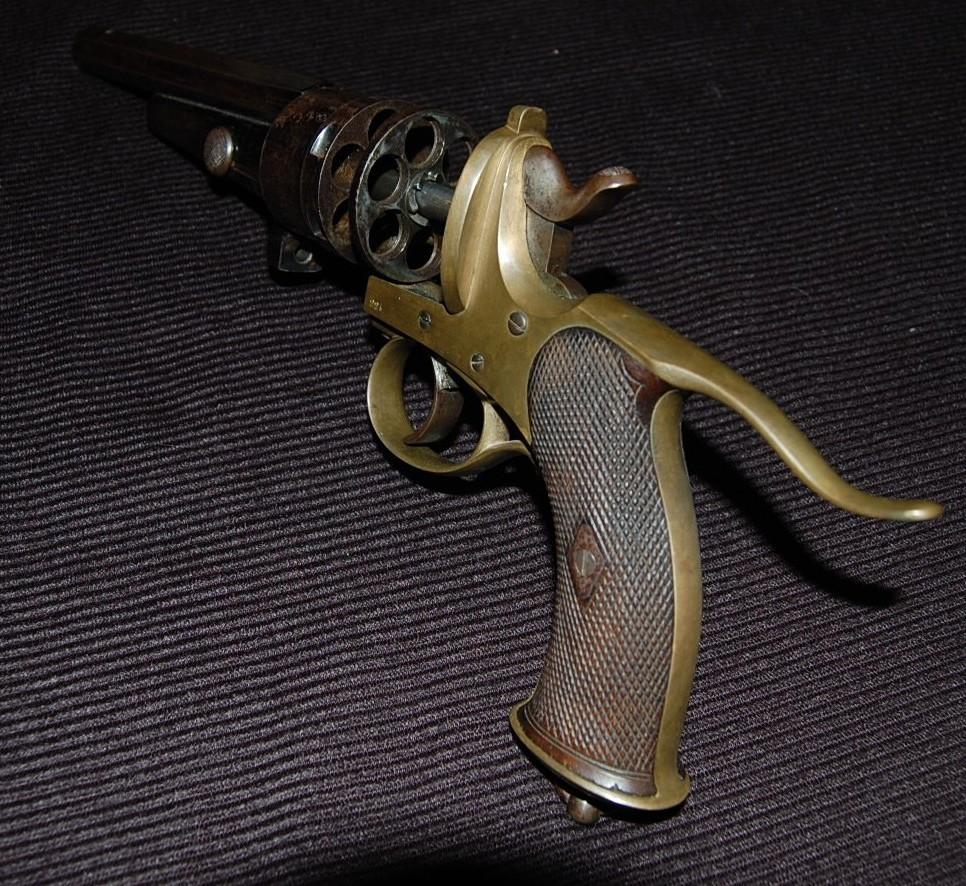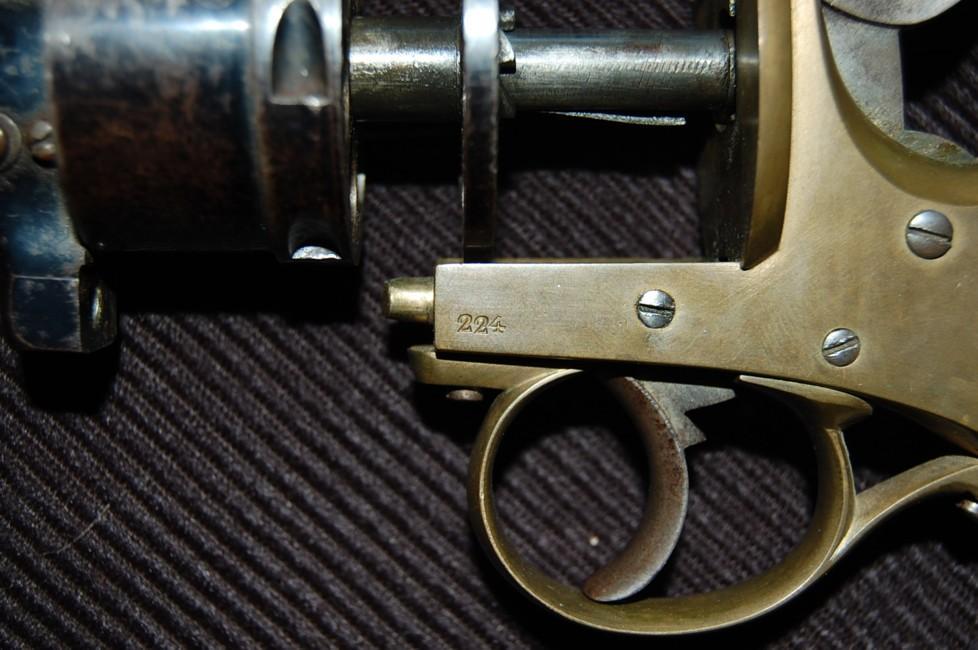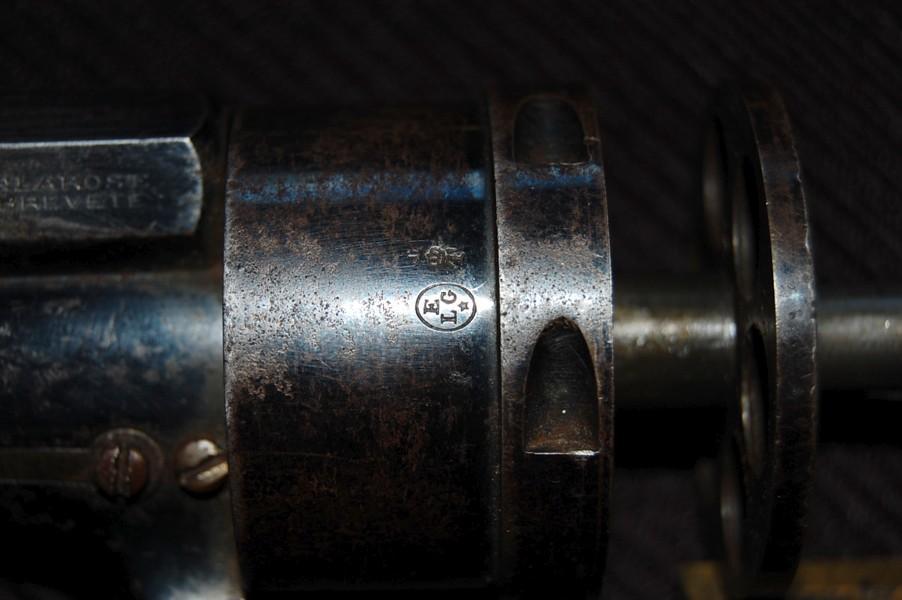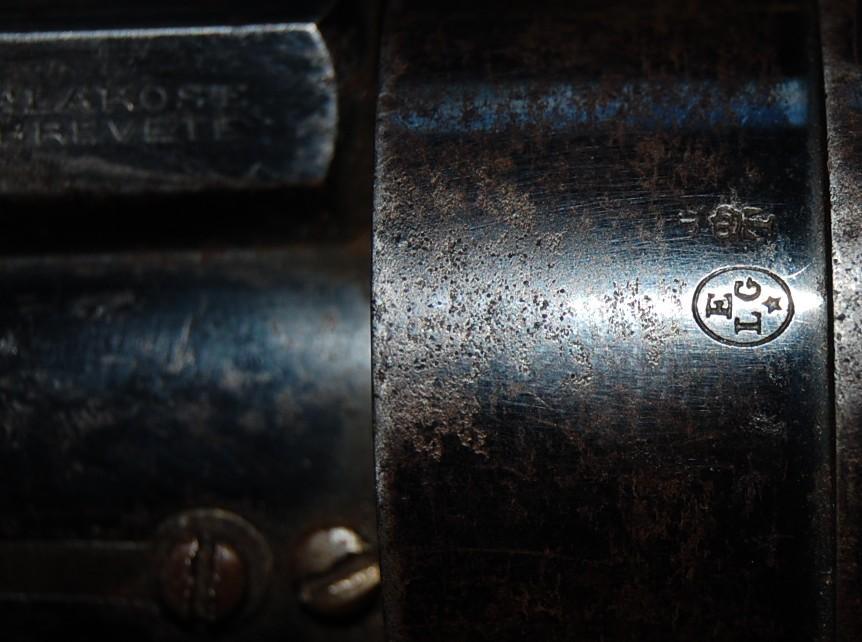 Larose Jean-François
De 1859 à 1869, il a déposé trois brevets pour un système d'arme à feu se chargeant par la culasse et le revolver qui nous occupe.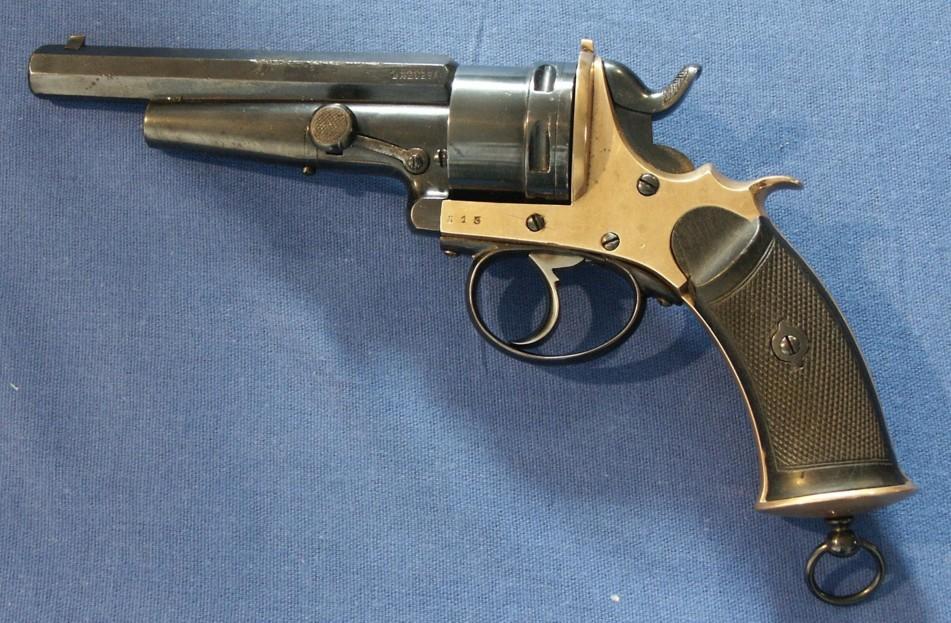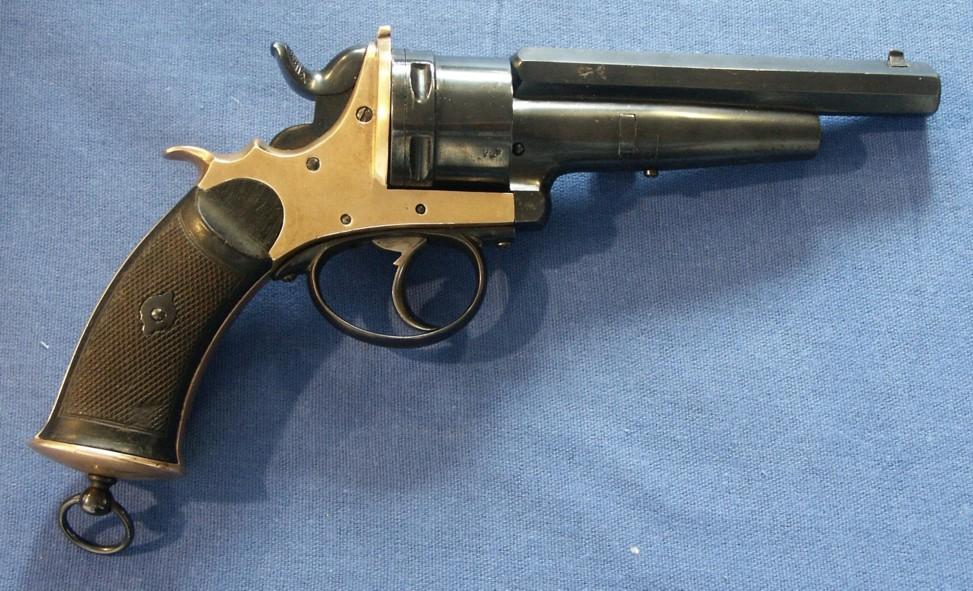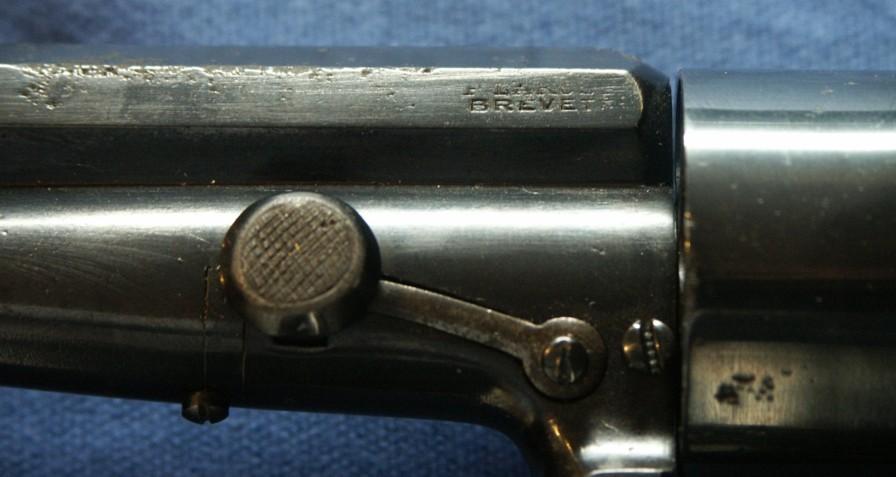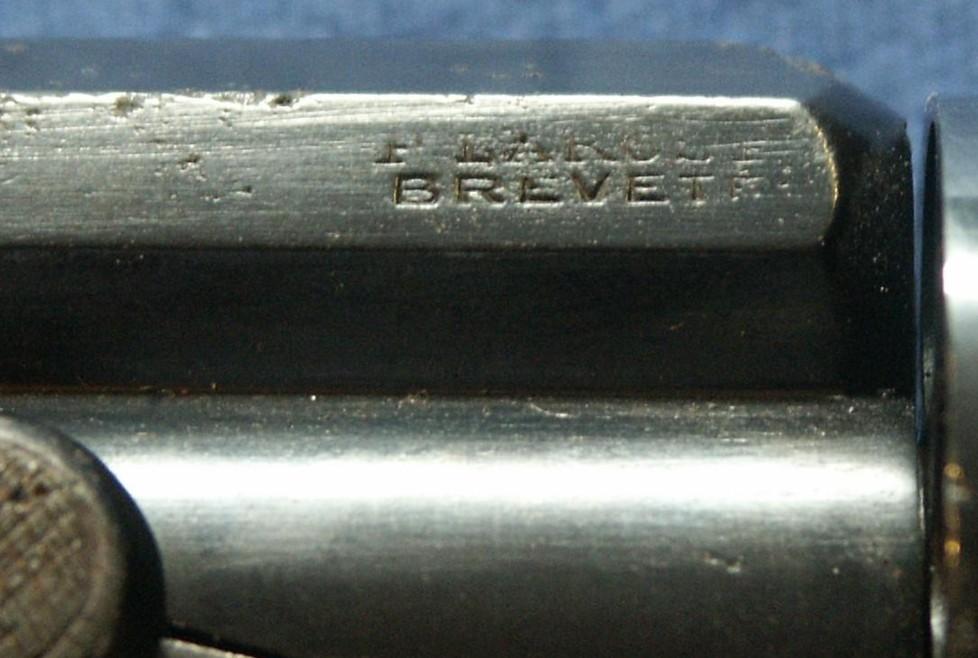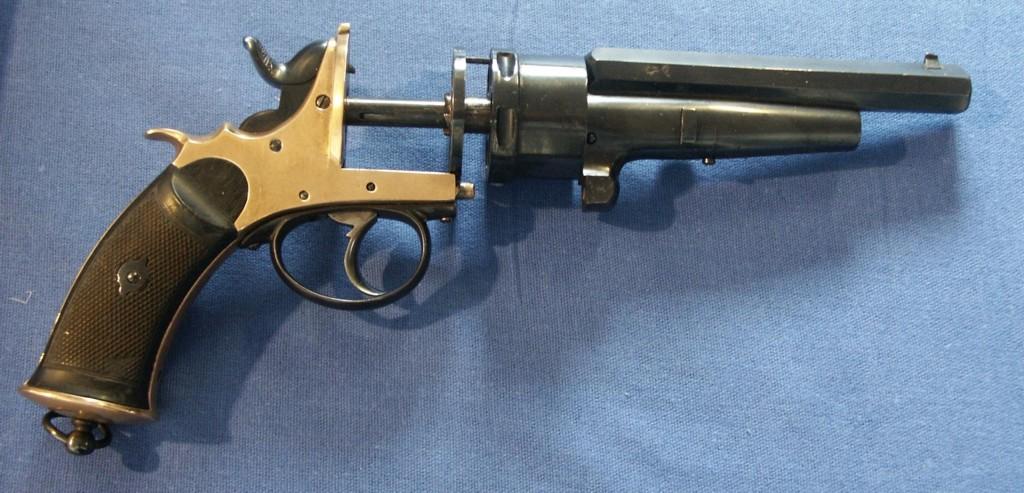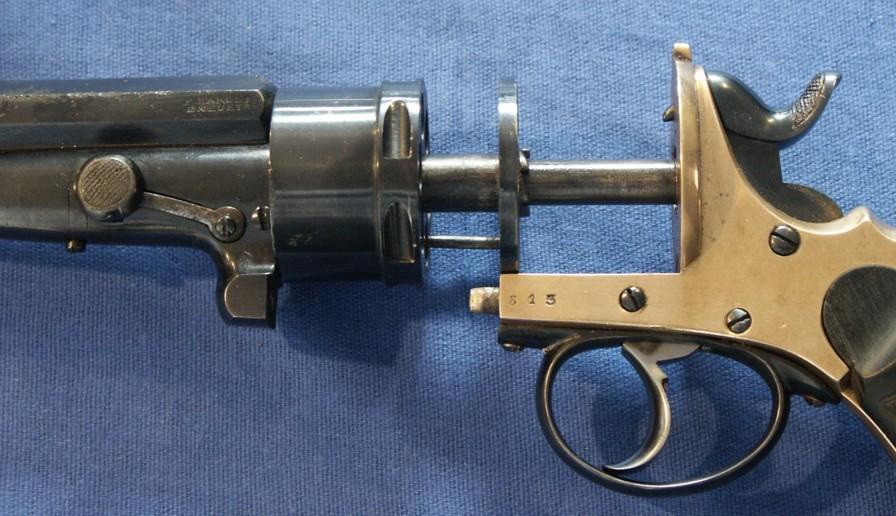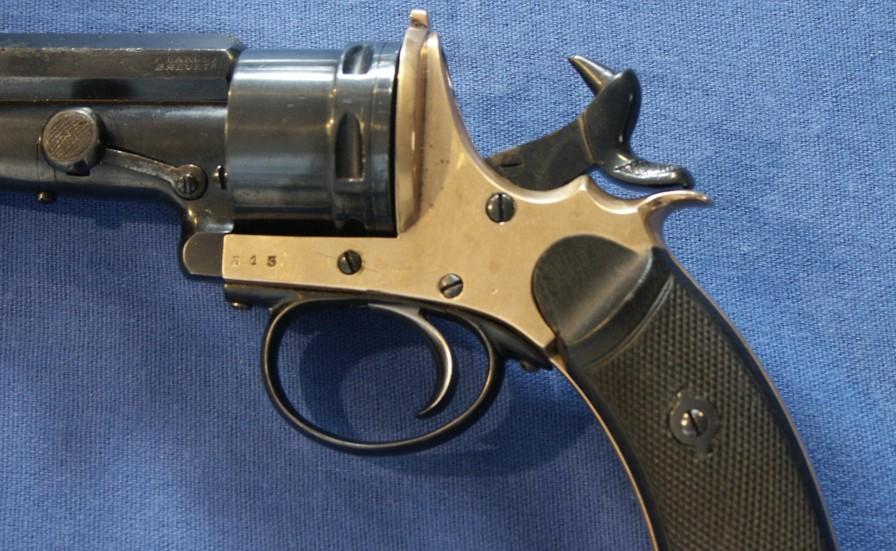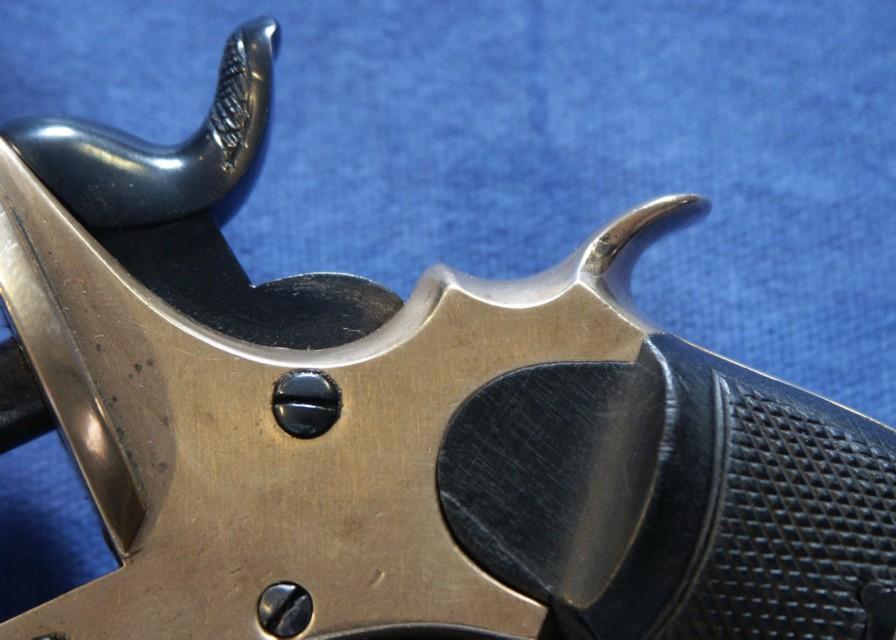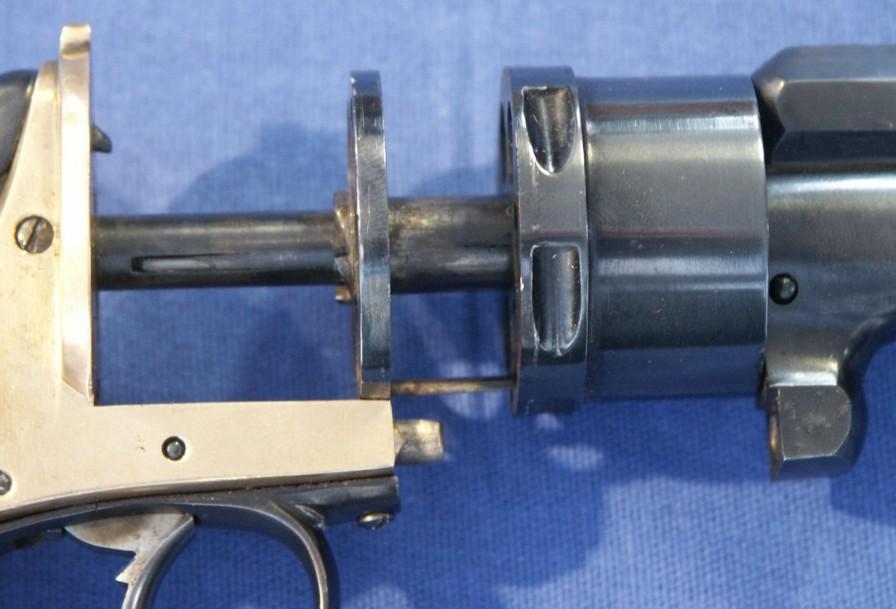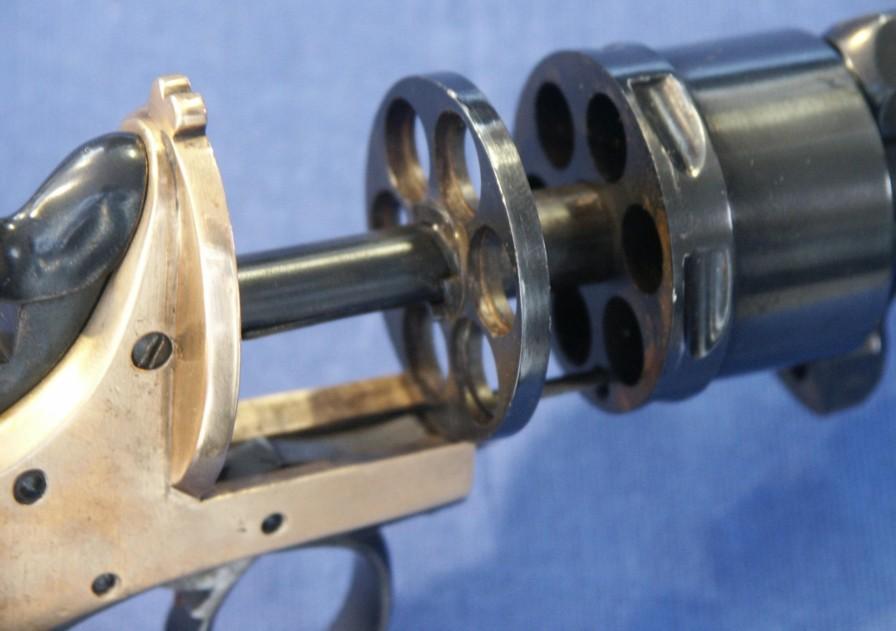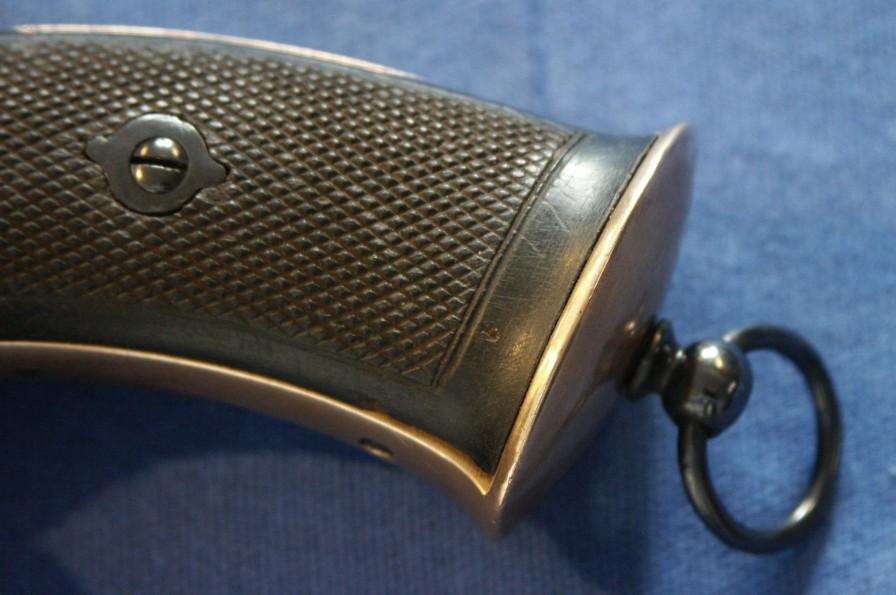 Larose
The revolver system LAROSE is a weapon with slipping barrel and cylinder, with automatic ring extractor. It is with six shots, calibres 380, with rimfire, double movement without rebounding hammer. The barrel with sides comprises four stripes.
The system.
This system of weapon is equipped with a pushbutton on the left side of the carcass, being used to withdraw the barrel and the cylinder forwards causing the general extraction of the casings. It is enough then to supply the barrel and to push back it forwards, where after a small catch, the weapon is again ready to make fire.
Manufacture.
It is very neat, metal is bluish and cover of dotted lines silver, the handle is out of ivory and ends in a metal cap also worked and provided with a ring. This same handle is provided with small a busc or hook much more reduced than on the patent and which is judicious to protect the wrist. The hammer, the trigger and the front sight are nickelled. The manufacturer is unknown.
Markings.
The weapon relates to the barrel on the left side the mention "LAROSE BREVETE" it also carries the punches of the proofhouse of Liege, namely the punch of acceptance ELG in an oval the used of the 08.09.1846 to 11.07.1893 and one V spangled which is the countermark of the controller of the 27.01.1877 to the 26.02.1968.
The patent.
This weapon was patented the 07.06.1870 under the n° 27.706 at the Clerk's office of the provincial Government of Liege (see below)
The inventor.
It acts in fact of LAROSE Jean-François, arms manufacturer, metal worker of his state, domiciled in Liege street St Severin, 26. From 1859 to 1869, it deposited three patents for a system of firearm taking care by the breech and the revolver which occupies us.
Diffusion.
It seems that this weapon was never manufactured in series and of this fact will have had only the most restricted diffusion, which nothing but does increase the value by it.
GG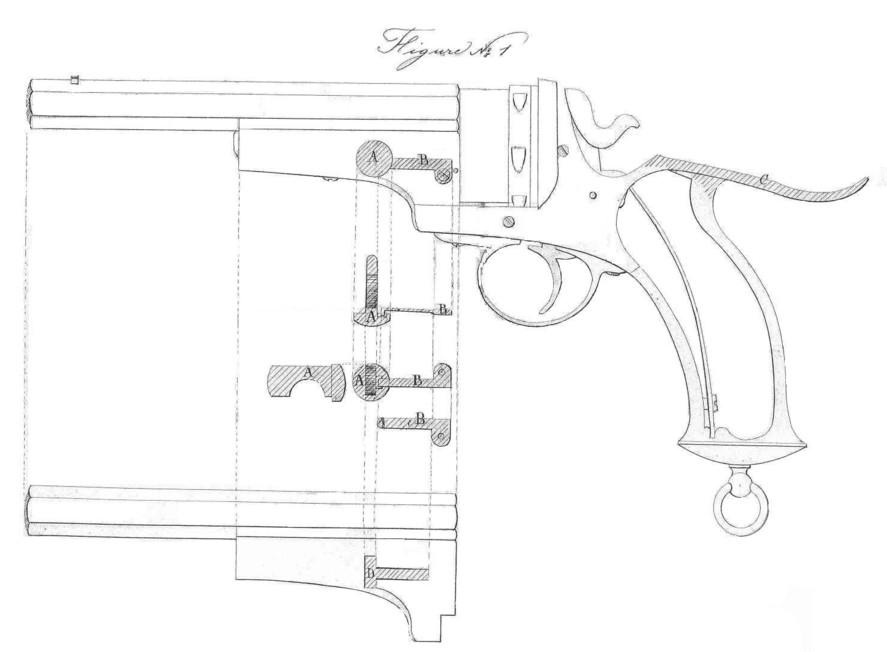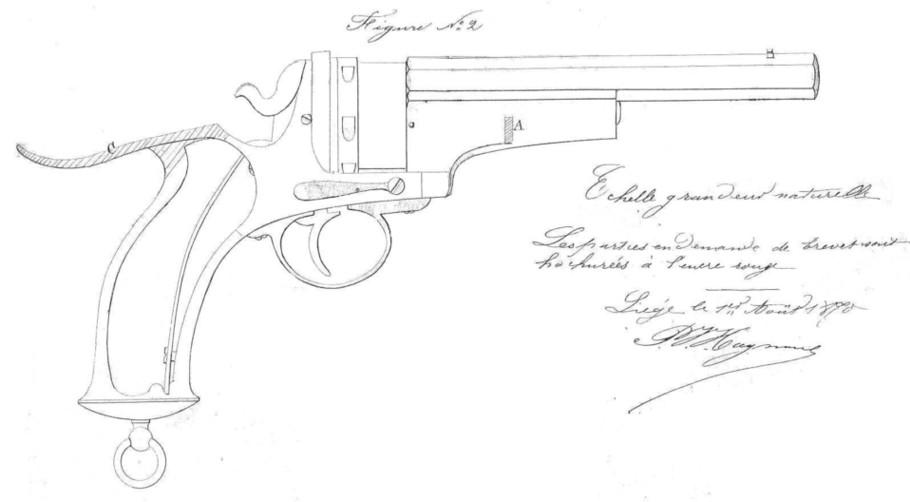 Many thanks to the"Museum of weapons of Liège" for the pictures.