Some of the most beautiful work of this craftsman, and many others, are in this book "Liège Gunmakers through their Work. 1800 - 1950".
For more detail see: LIEGE GUNMAKERS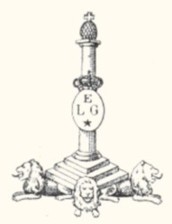 Auguste Lebeau
The weapon
It is about a revolver with central percussion and box frame. The gauge was not communicated. The cylinder is grooved and has, seems it, 6 shots. It rocks towards the line for loading and unloading. The barrel is round with sight in half-moon. The trigger is bent and smooth under oval trigger guard. The plates, which seem to be out of wood, squared and are maintained by a central screw and two rivet washers.
The hammer is half hid in the carcass and seems me to be system "with extension" like this one: See
Punches
The weapon carries the lawful punches of the proofhouse of Liege, namely:
ELG on star in a crowned oval: final acceptance post 1893.
Spangled AH; countermark of the controller post 1877.
PV surmounted of a stylized lion: test with the powder without smoke, of use of 1898 to 1968.
Marks
AUG. LEBEAU FABt A LIEGE: mark of Auguste LEBEAU (Proofhouse 1887-1896) manufacturer of weapons street Darchis, 34 in LIEGE. Author of two Belgian patents on a mechanism of rifle hammerless and an automatic mechanism of ejector. In 1896, the company is taken again by Fernand COURALLY (BE 1896/1902). According to the punches of the proofhouse whose PV/Lion, it seems that this weapon was manufactured after 1898 that is to say after the death of LEBEAU A. in sold by the transferee.
The last mark seeming to be overloaded could not be identified??
5697: serial number.
Appendix: marks LEBEAU.
GG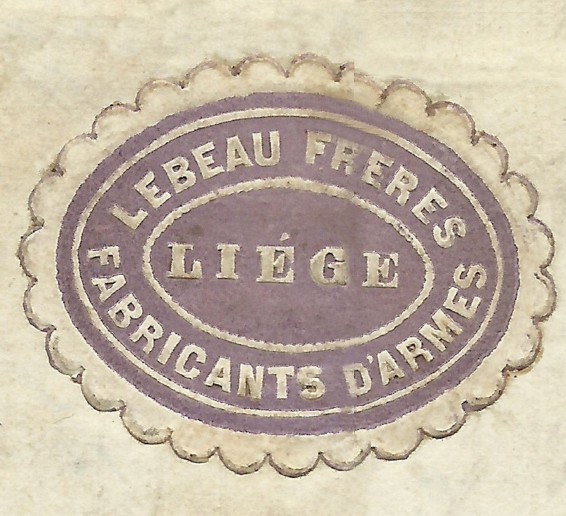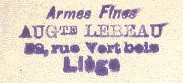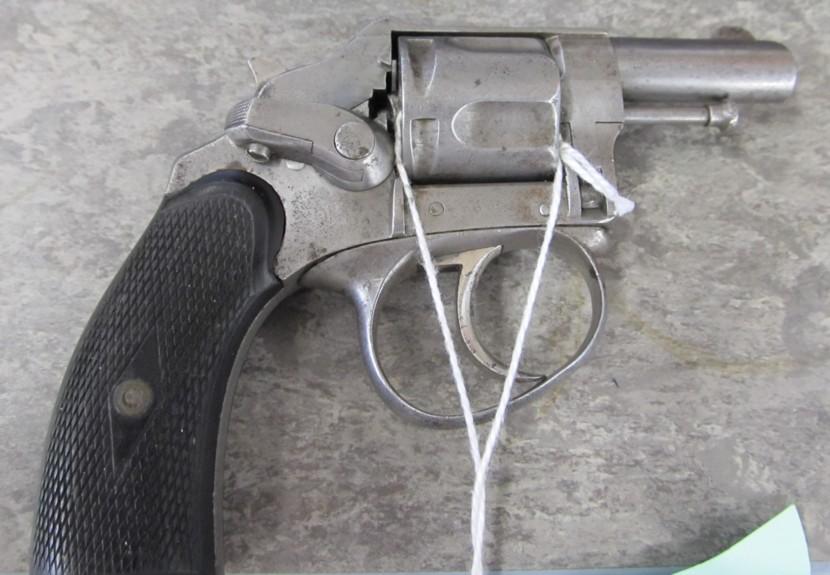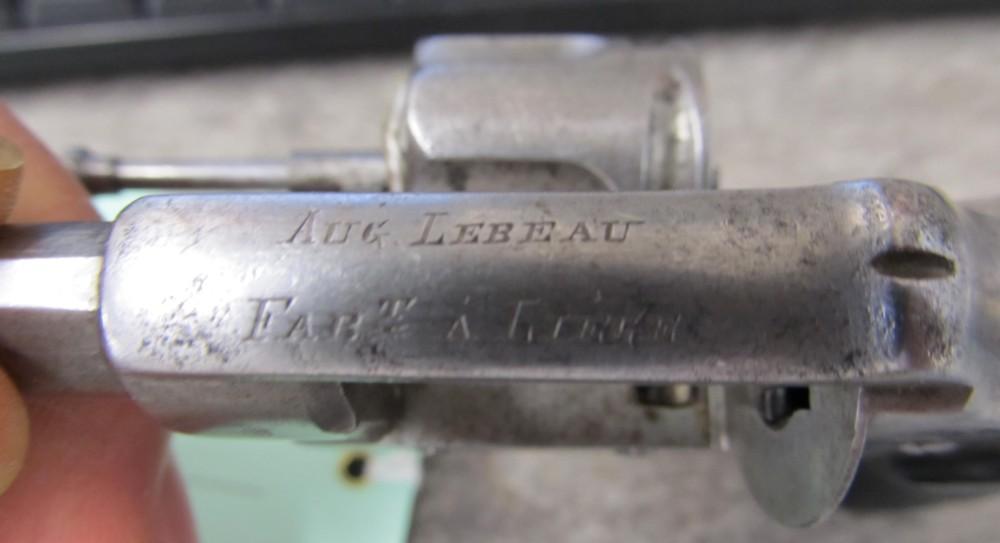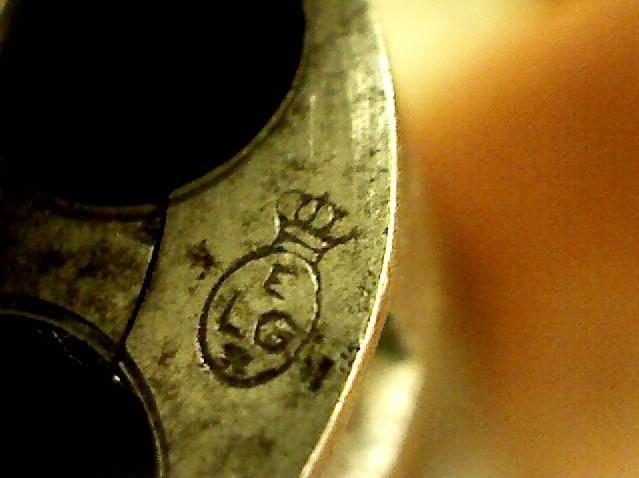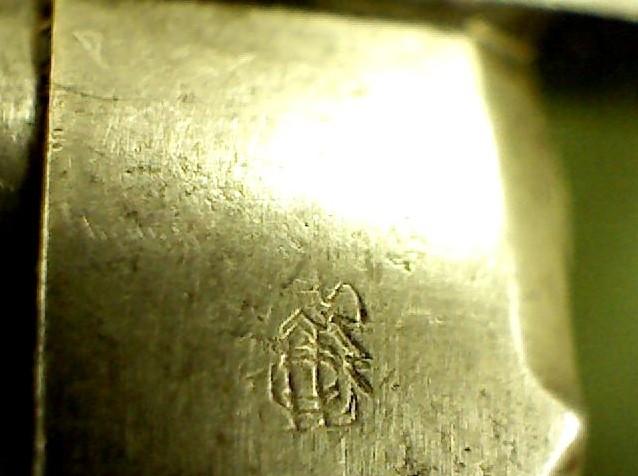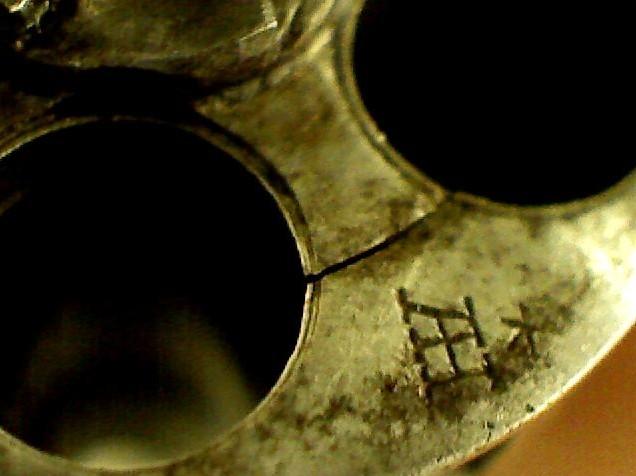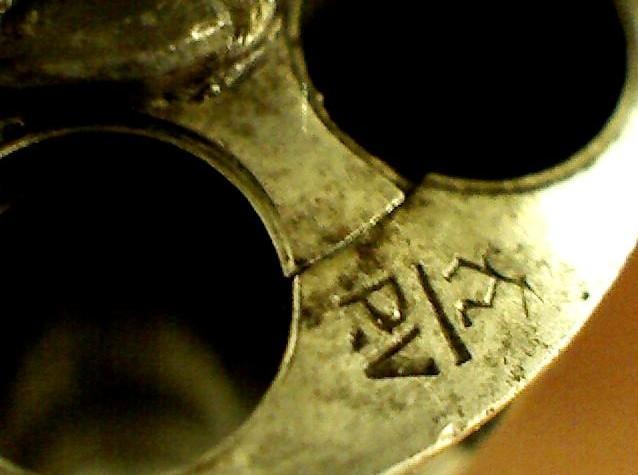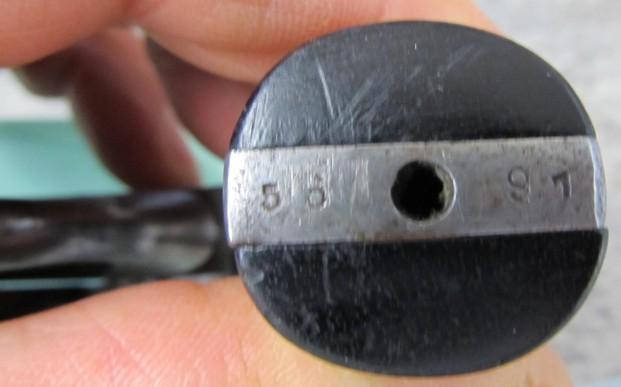 Lebeau Auguste
Engraved "Aug. Lebeau Fcant à Liège fait pour J. Cozenot à Anvers"
The creation of the house AUGUSTE LEBEAU goes up at 1866, one time or arms manufacture of Liège was in full rise.
Having obtained various successes in international exhibitions, this Master arms manufacturer of renon joins little before his death in 1898 to Fernand COURALLY who will succeed to him.
The shotgun of luxury was its speciality as the beautiful specimen reproduced above in photography proves it.
House LEBEAU-COURALLY exists always nowadays and is specialized in the weapon of hunting of great luxury.
GG
Photographs by "COLLECTORSFIREARMS"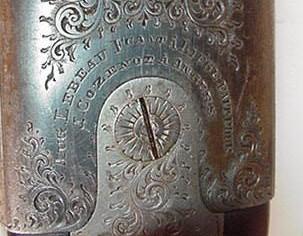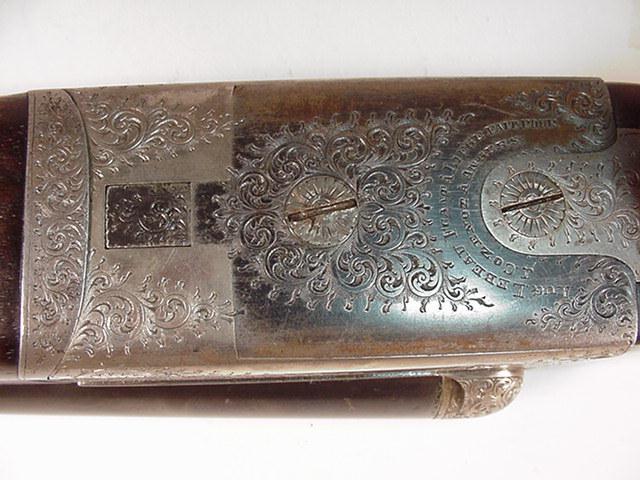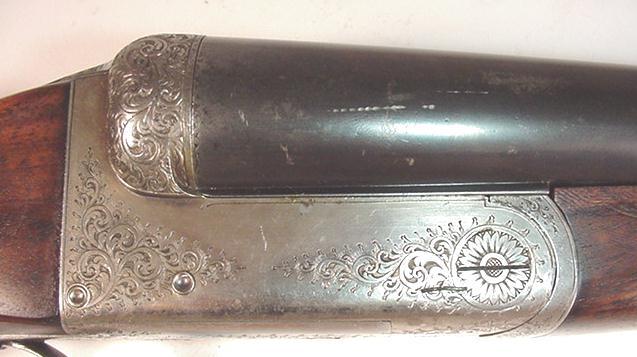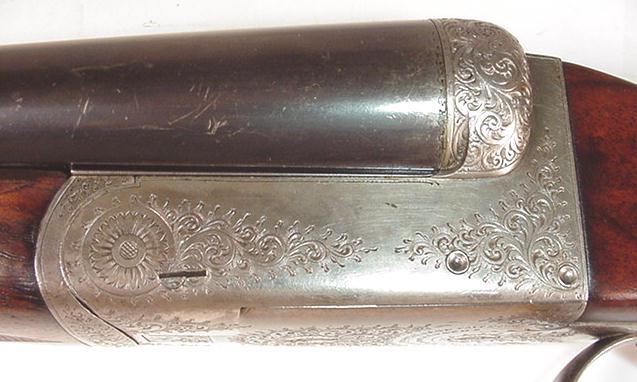 Another shotgun signed Auguste Lebeau.